Today, the Coca-Cola store reopened at Disney Springs. We took the long walk up the ramp to see the new social distancing guidelines and changes to the soda bar on the top floor.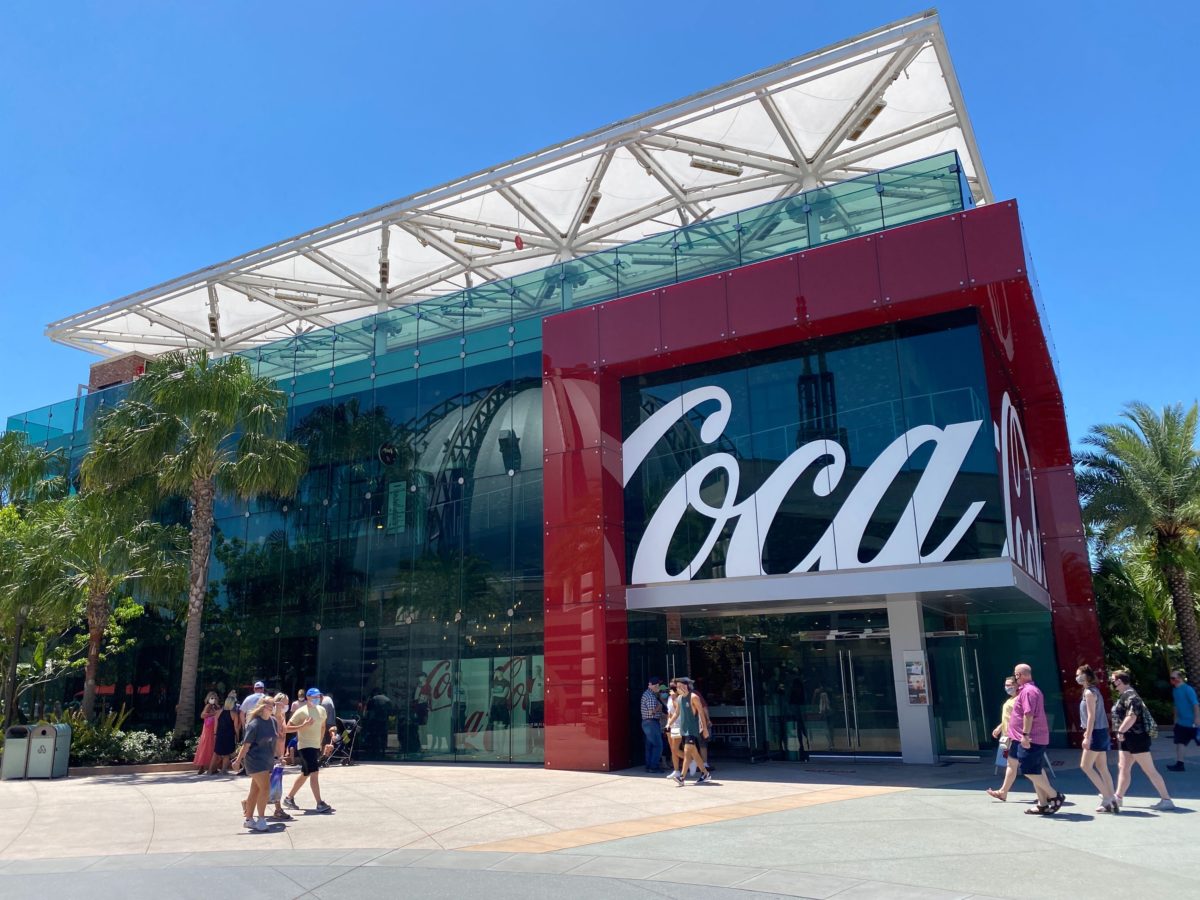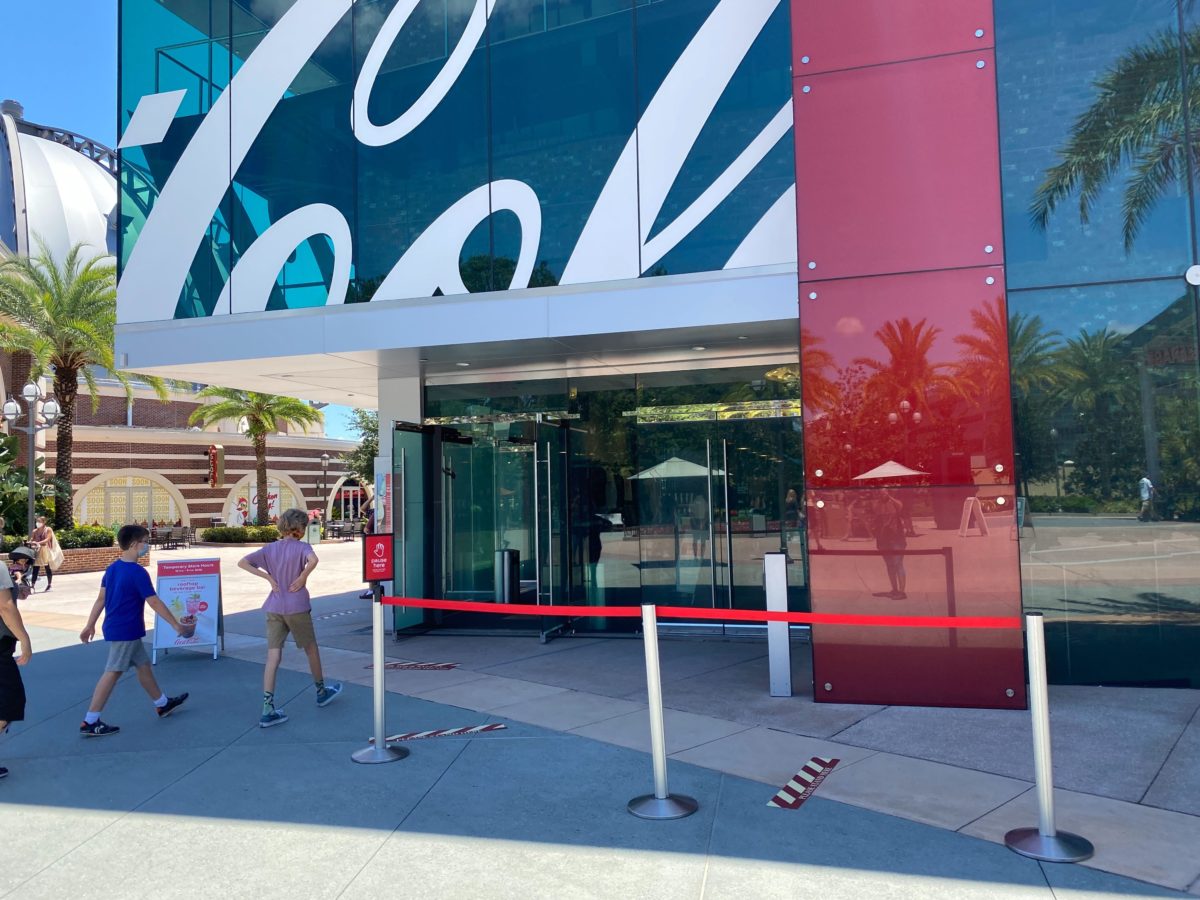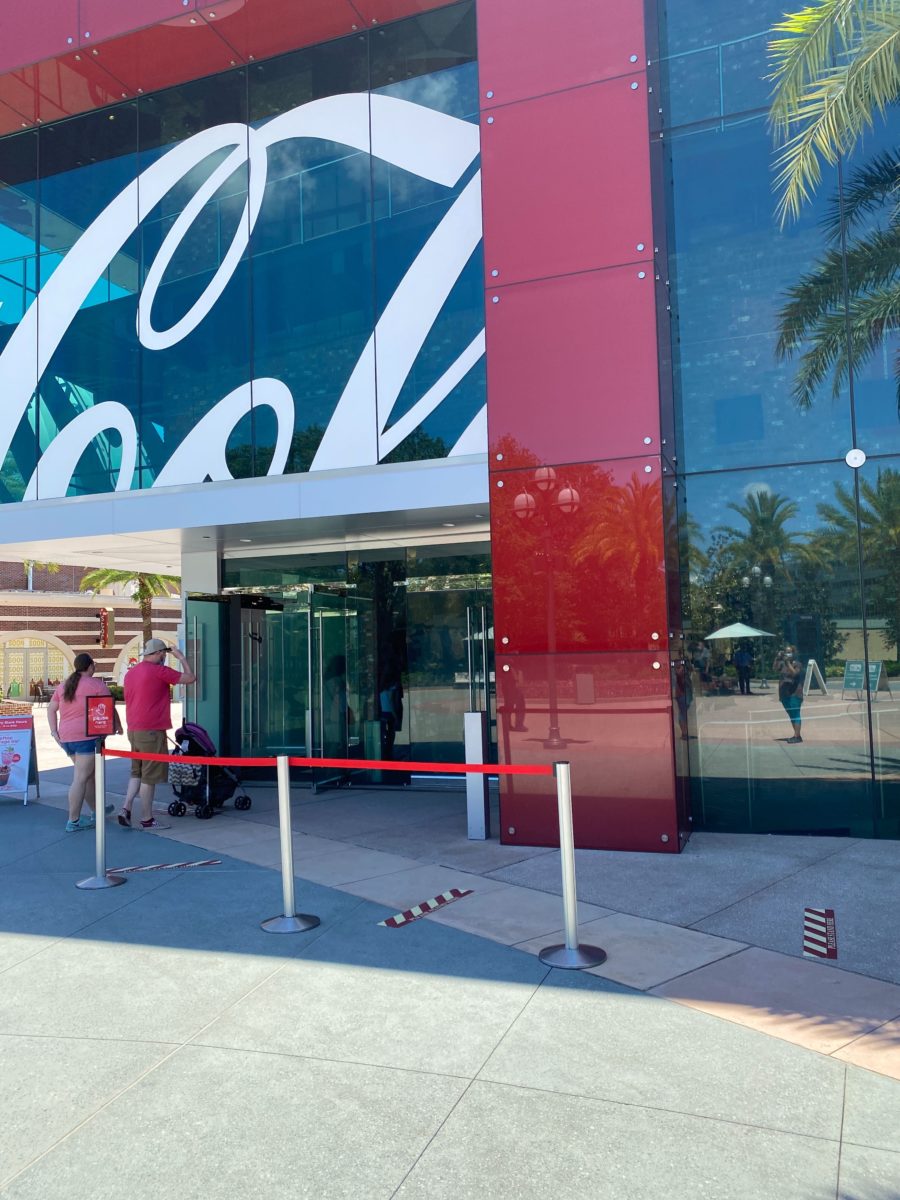 Outside the building are social distance markers for guests lining up around the entrance.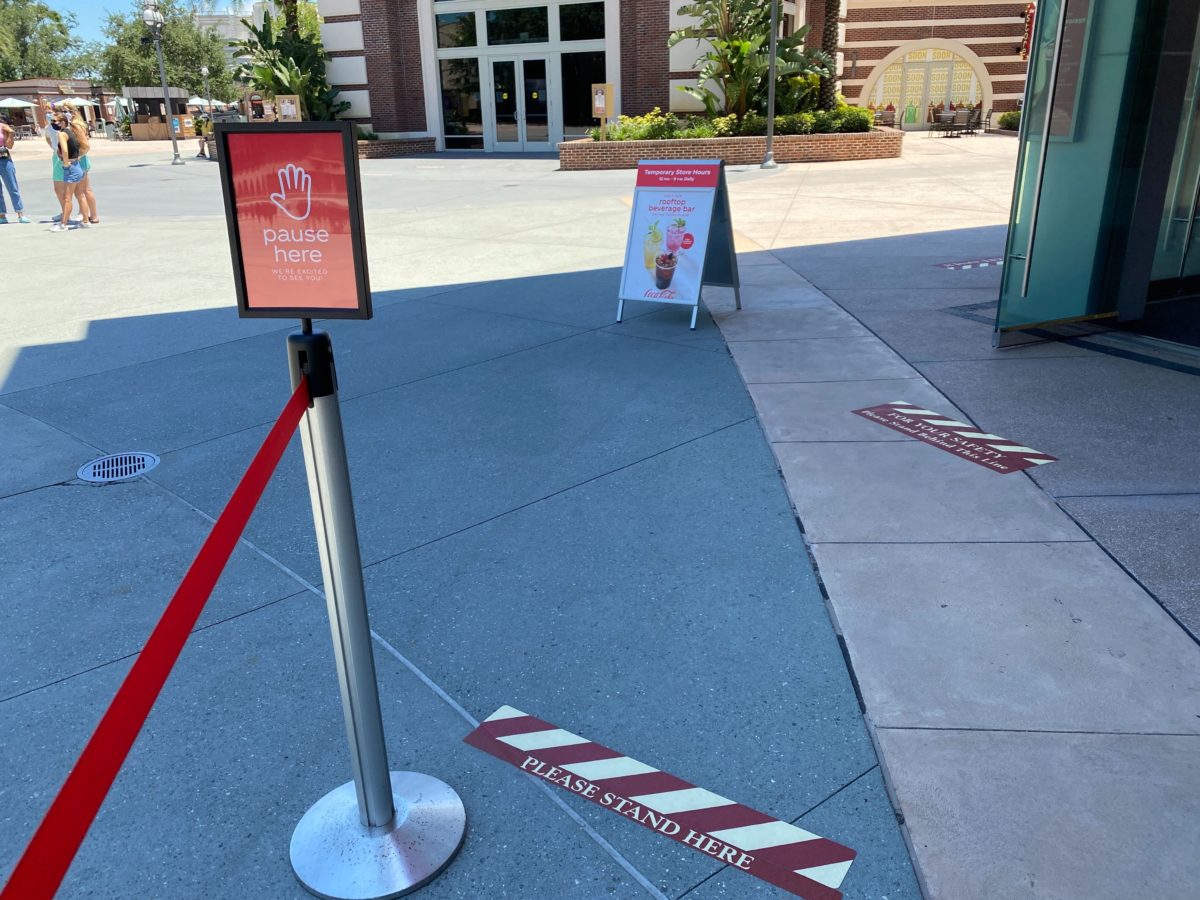 The floor markers instruct guests to stand behind the line for their safety.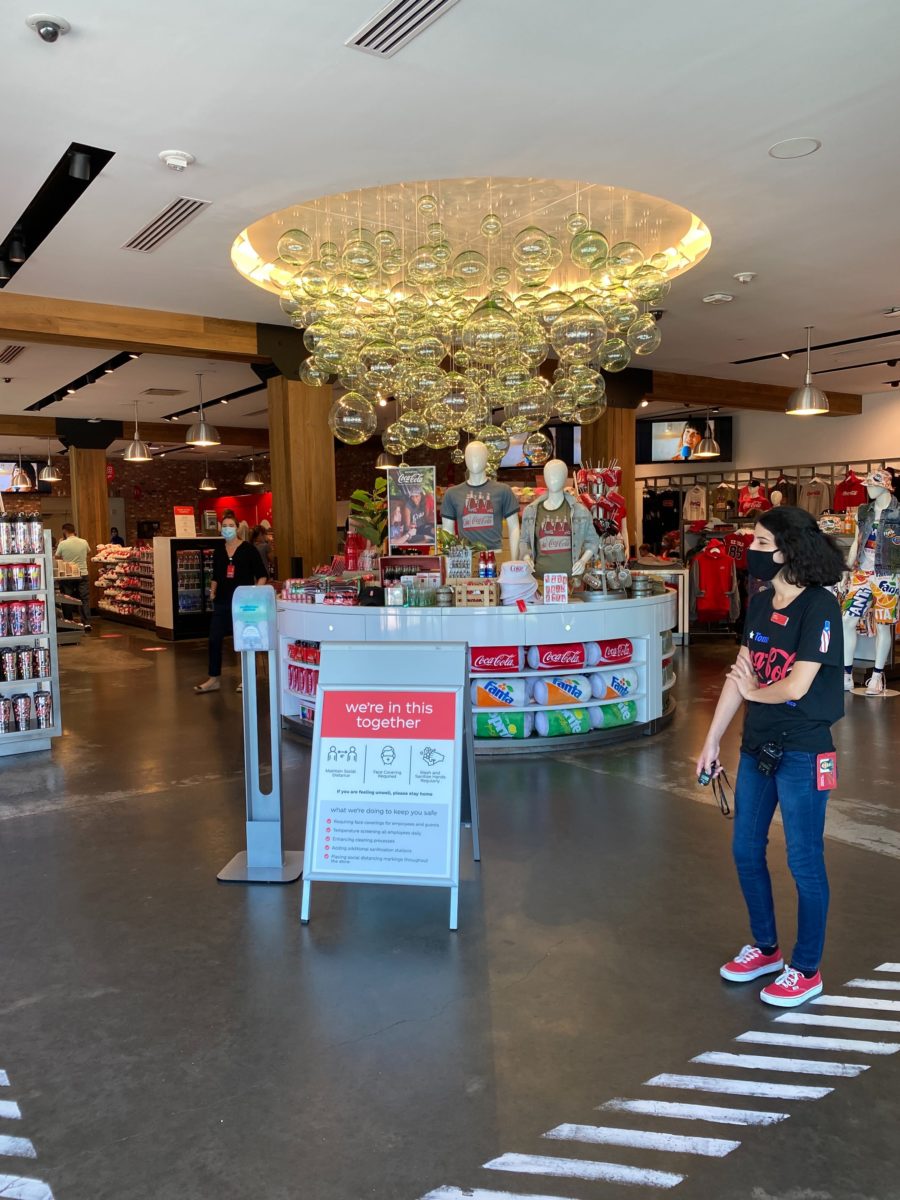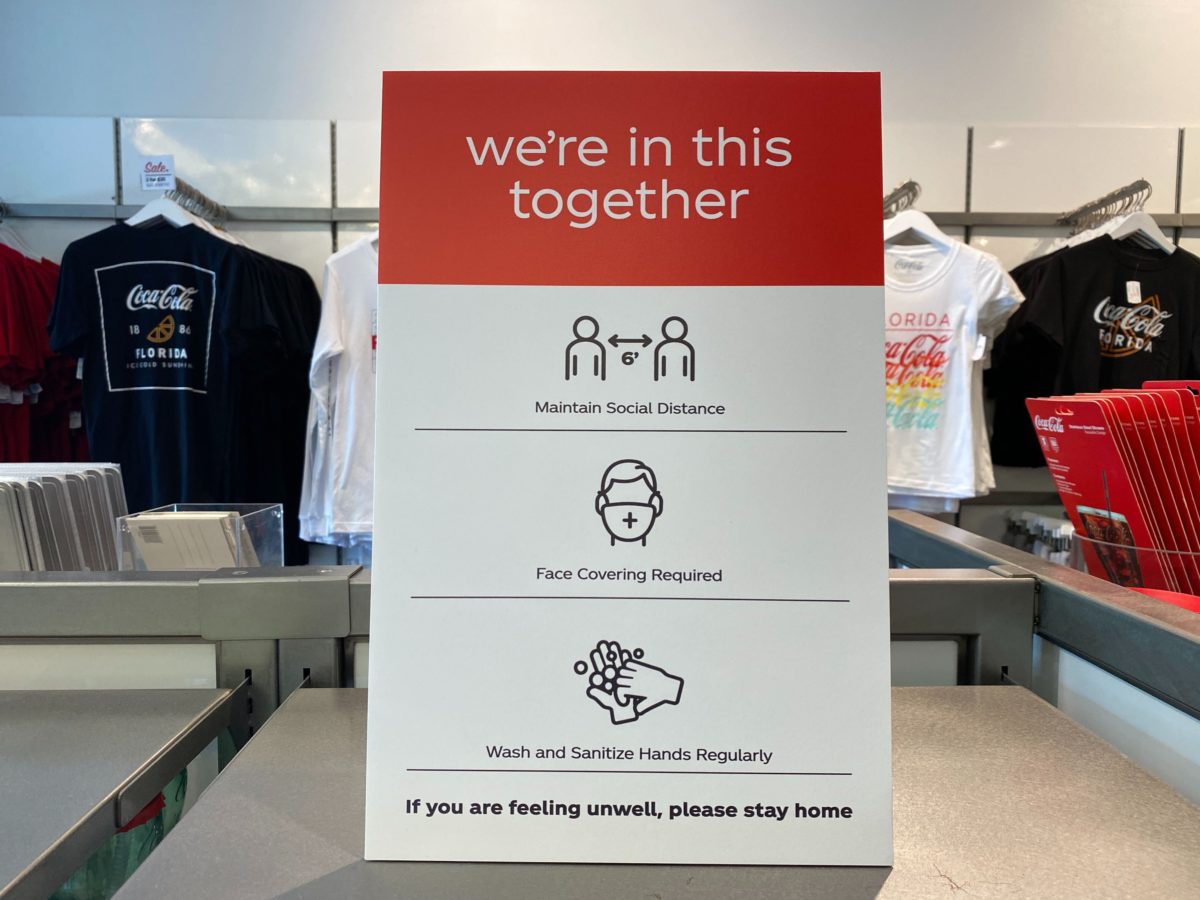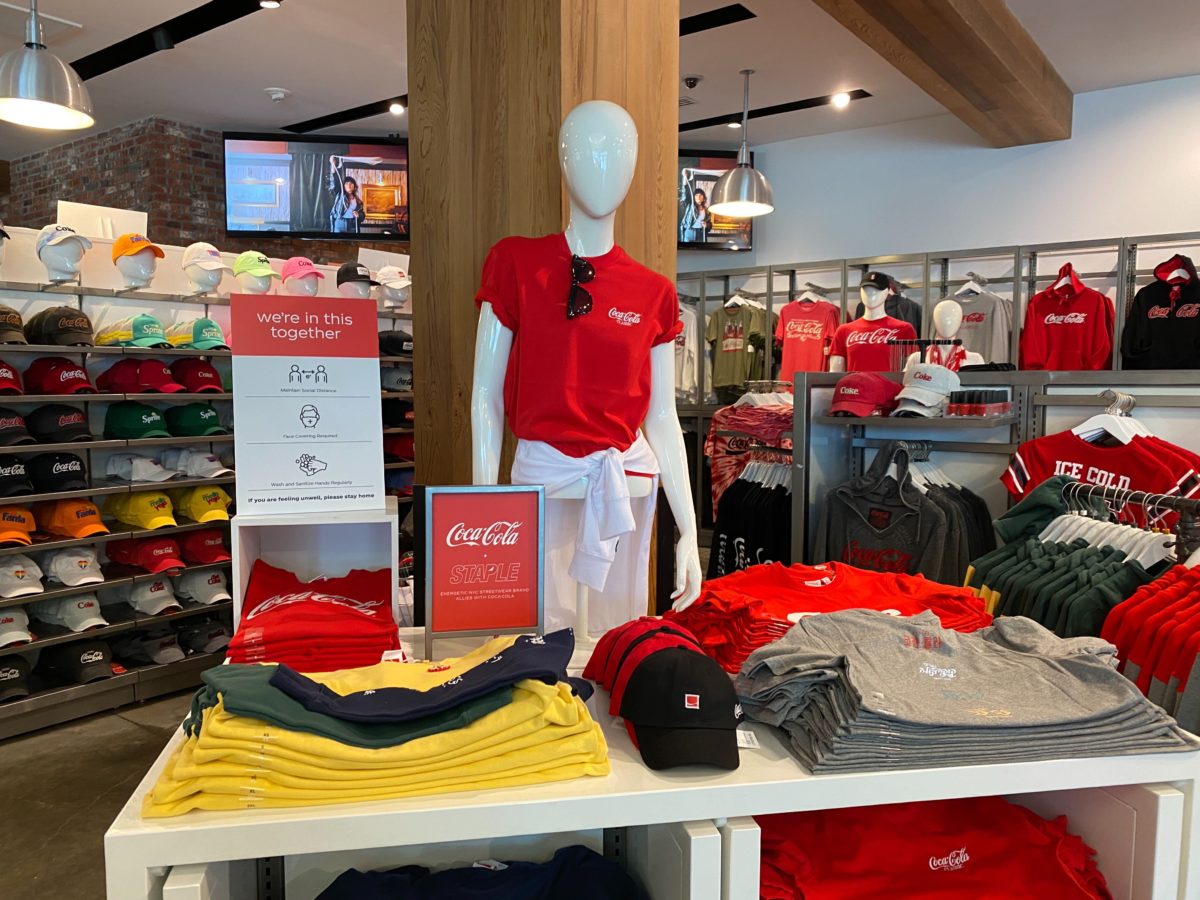 Inside, multiple signs remind guests that face coverings are required and they should maintain social distancing and wash their hands regularly. A Cast Member stands near the door to enforce these rules and regulate how many guests are in the store at a time.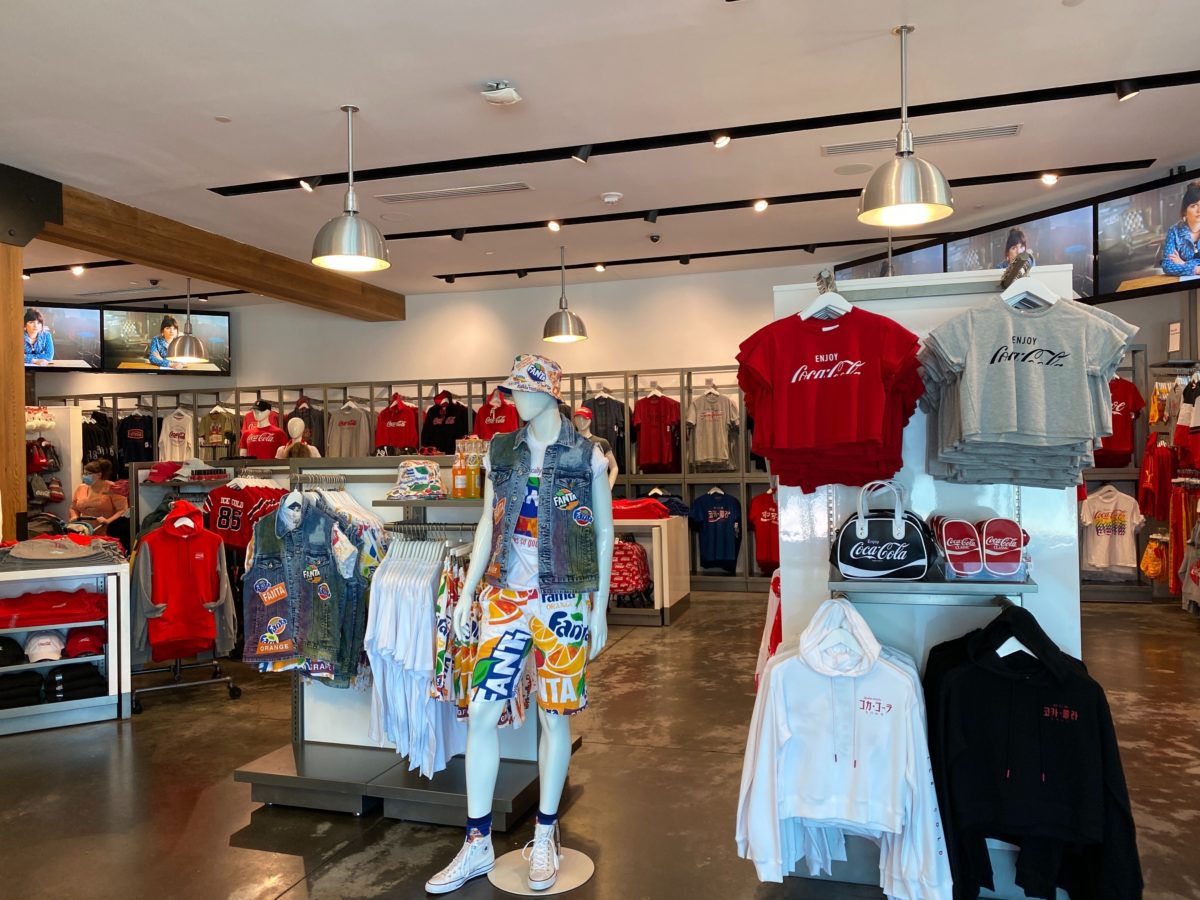 Thankfully, the wide floor plan and three-stories makes social distancing relatively easy.
The touch-screen stations for customizing T-shirts and other souvenirs are closed for the time-being.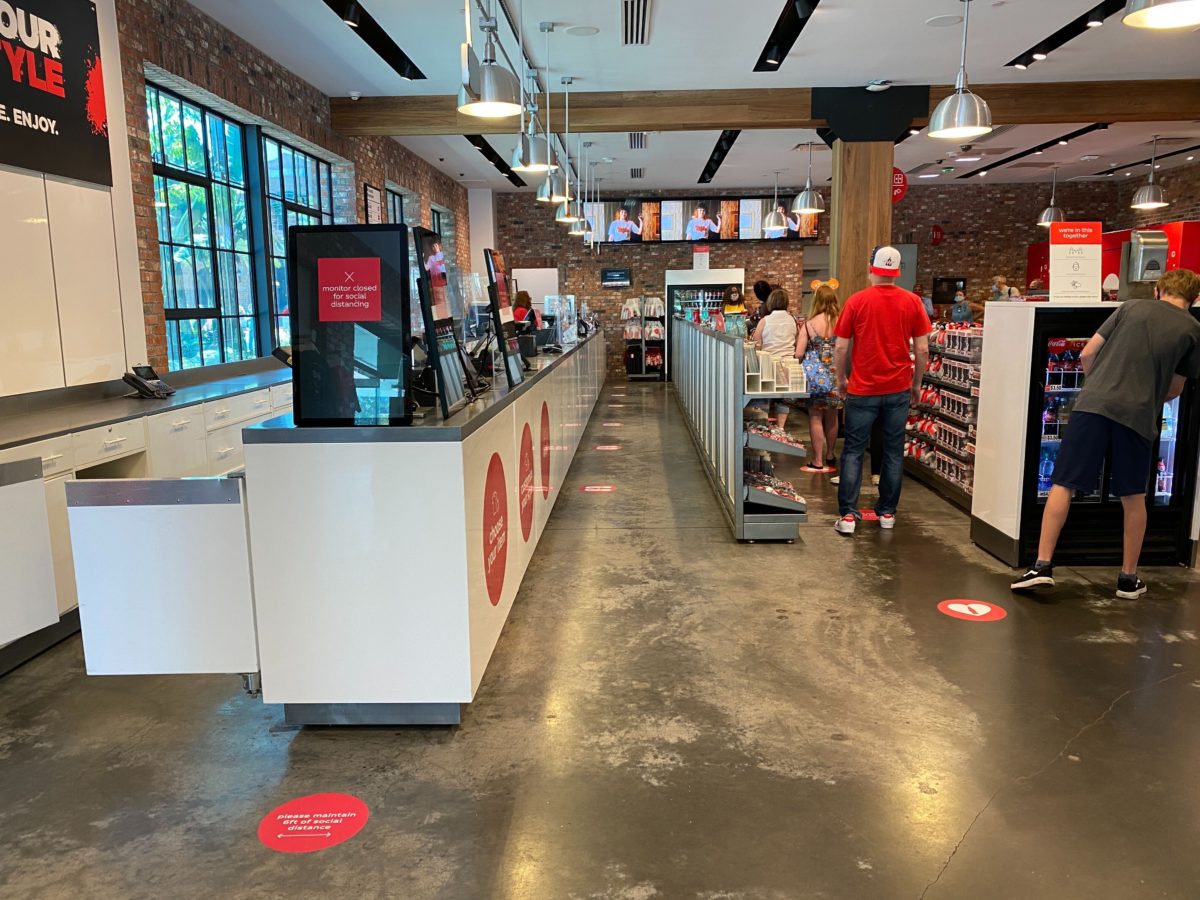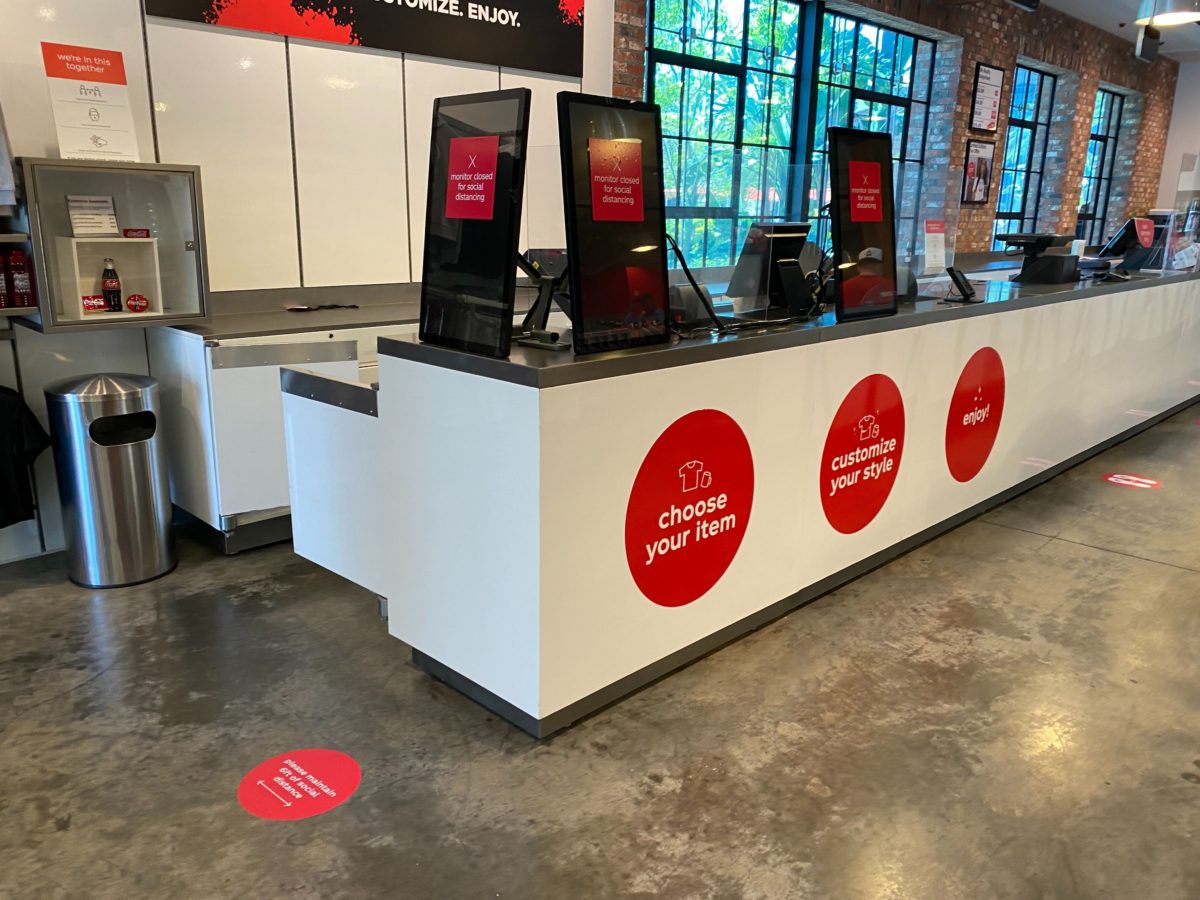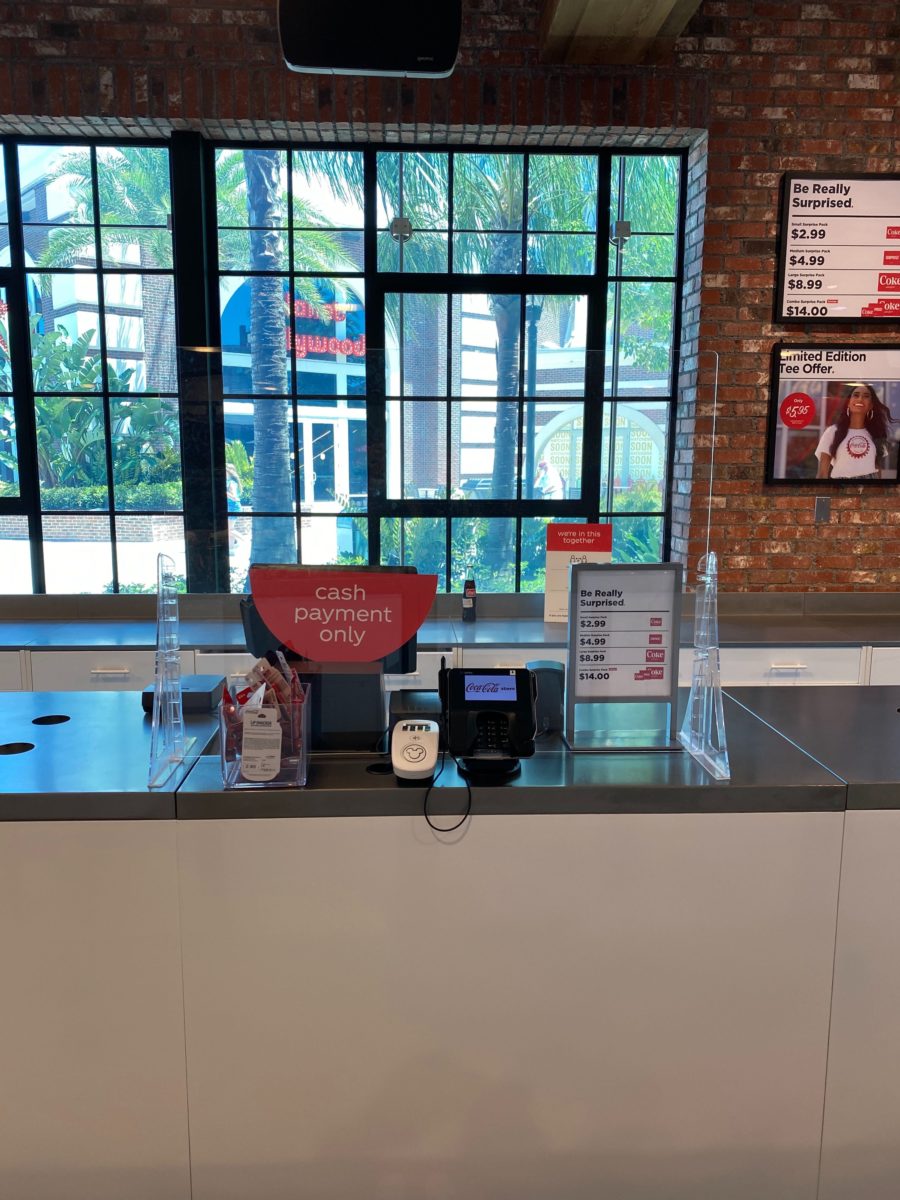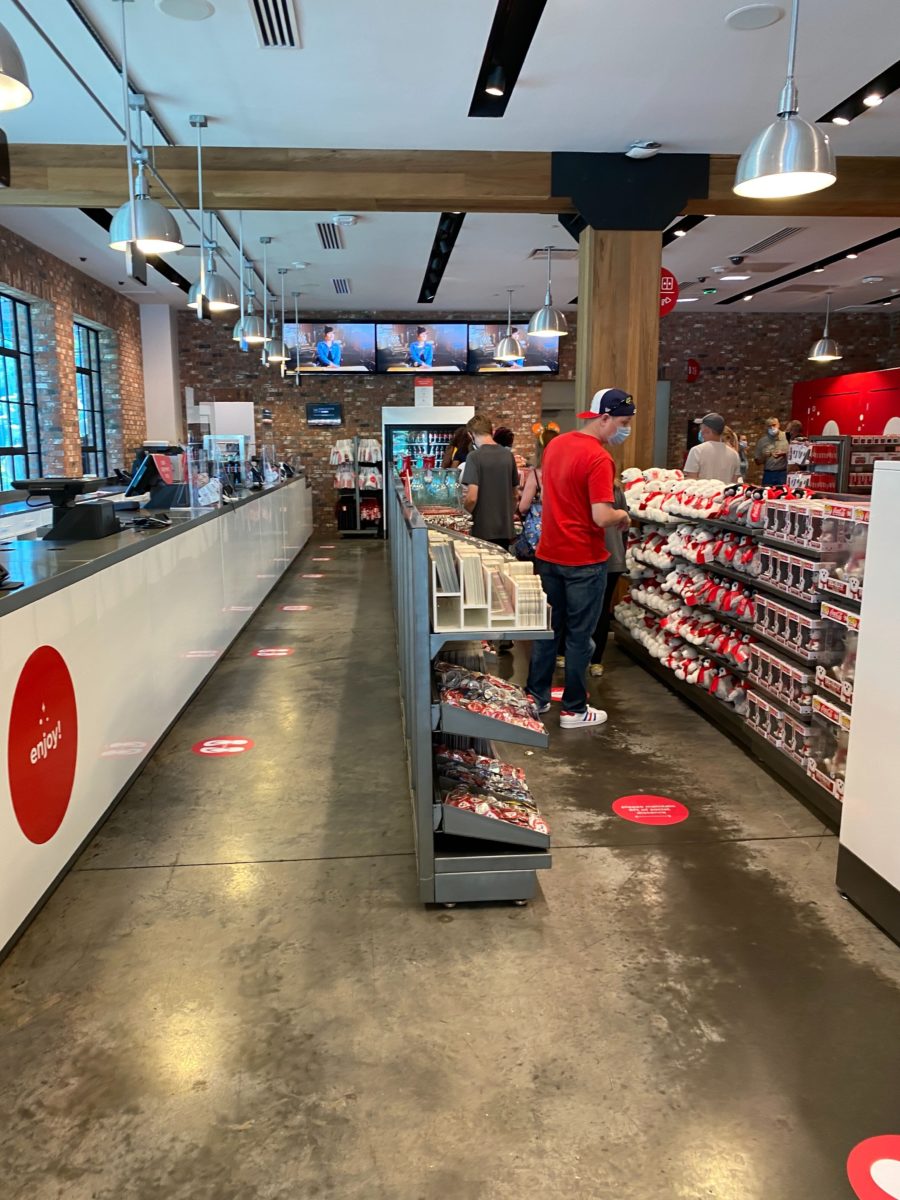 More floor markers remind guests to remain a six-foot distance while waiting in the checkout line. One register is reserved for cash payments and another is reserved for cashless payments. Cast Members at checkout are protected by plexiglass screens.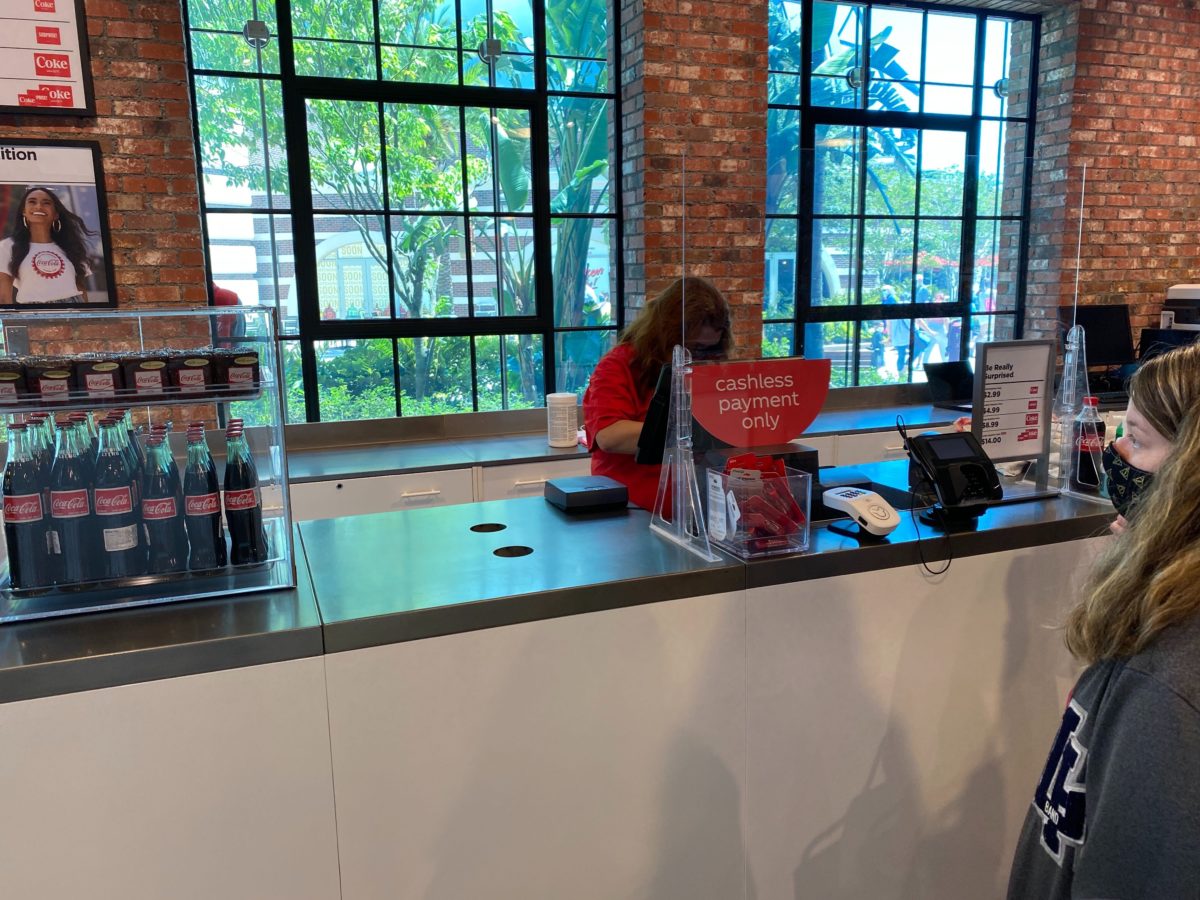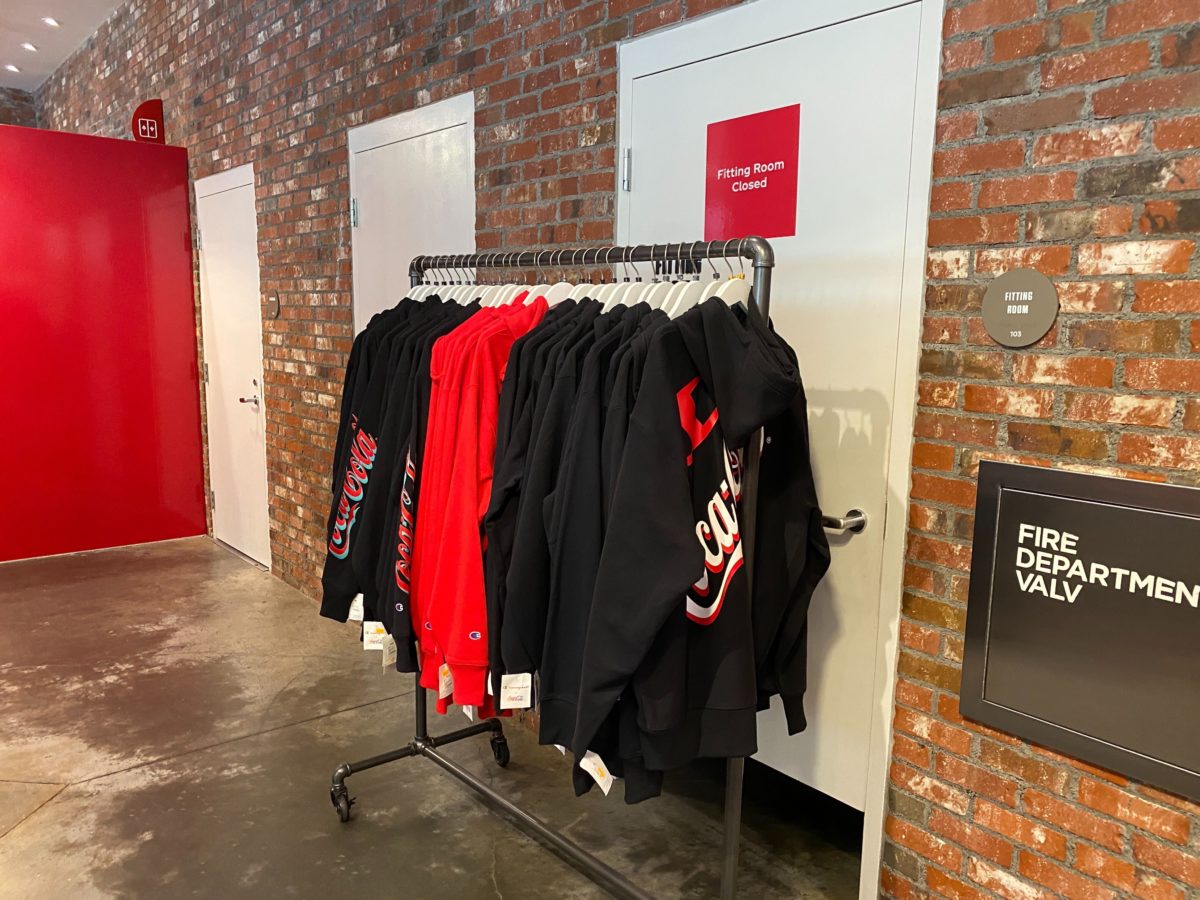 A clothing rack blocks off the closed fitting room.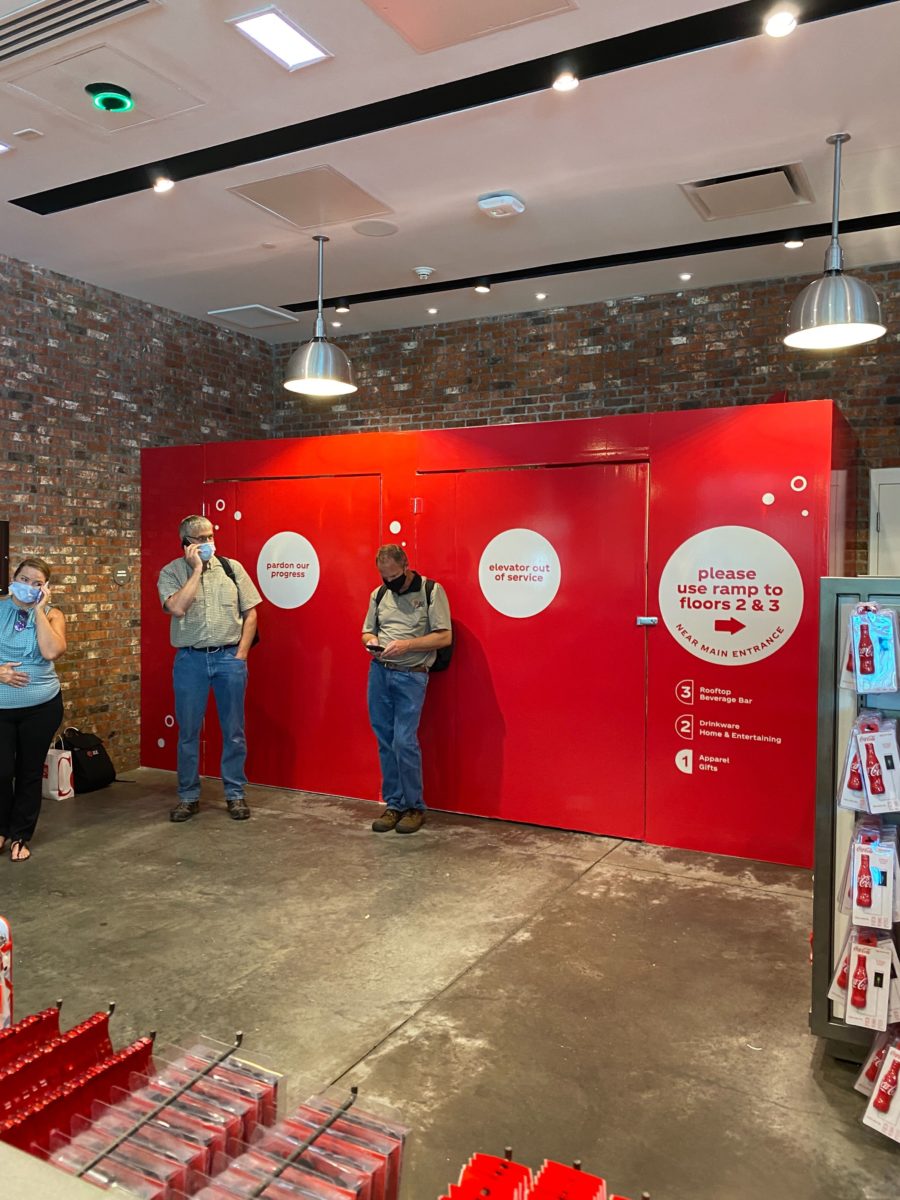 Elevators are also closed and a sign directs guests to use the ramp to reach the second and third floors.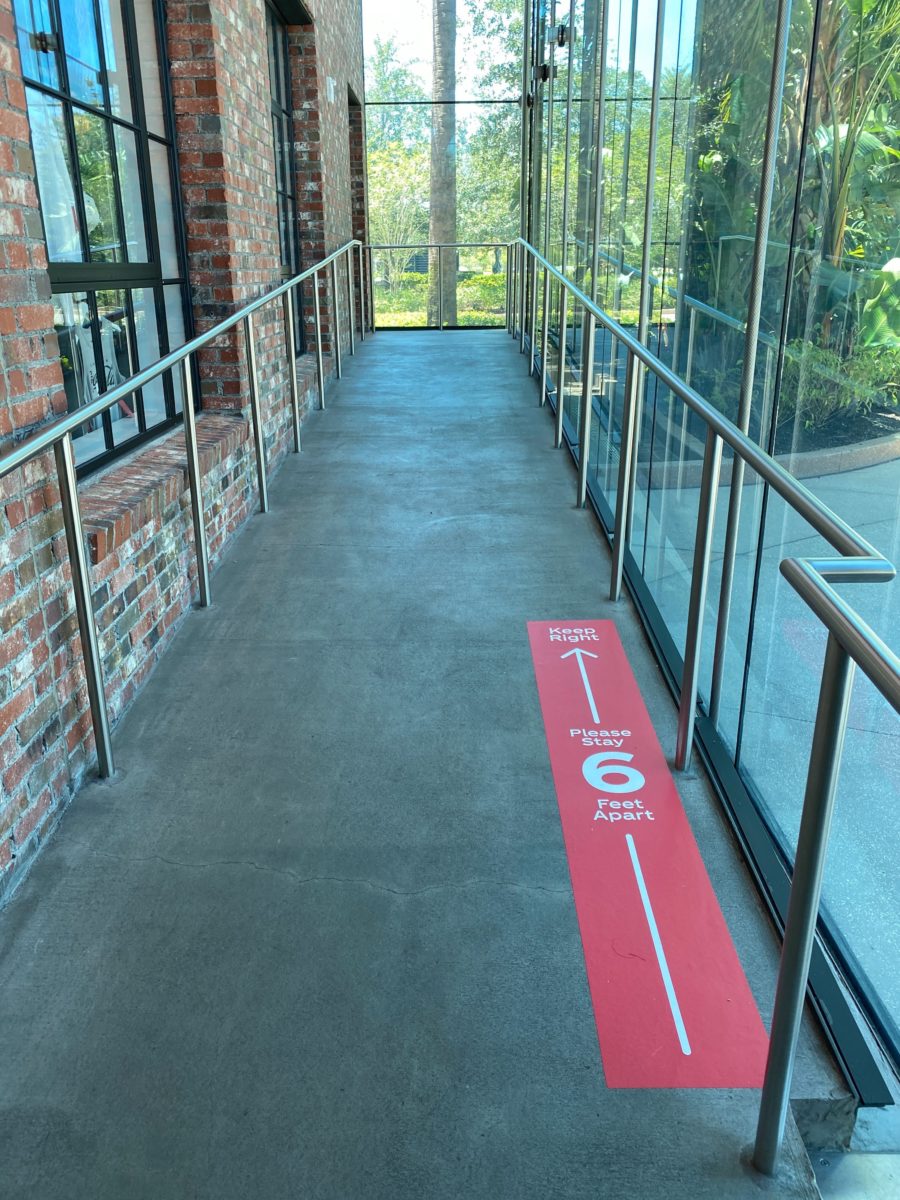 On the ramp, another marker instructs guests to keep to the right and stay six feet apart.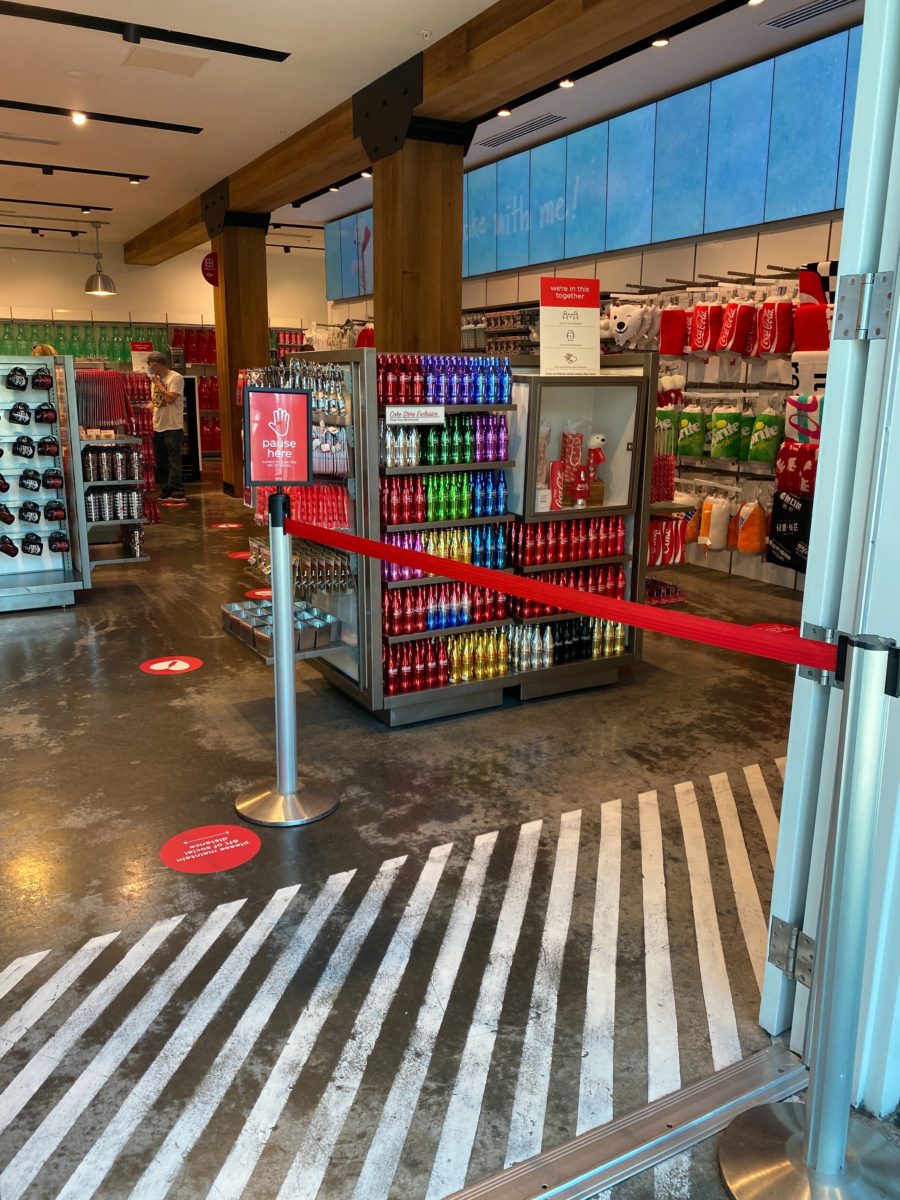 The second floor has a sign telling guests to pause at the entrance, in case Cast Members need to regulate the number of guests on the floor. There are more social distancing markers for the checkout lines, and signs reminding guests to wear face covers.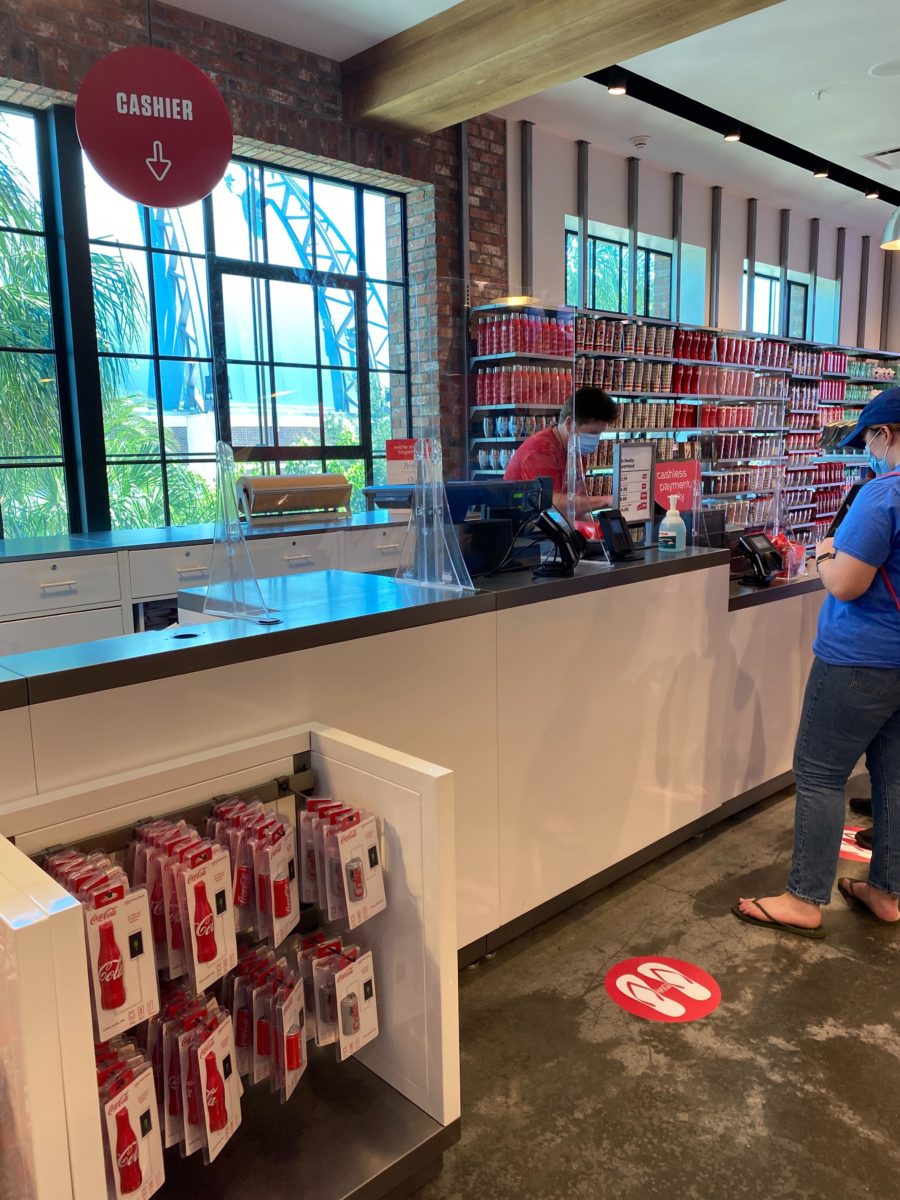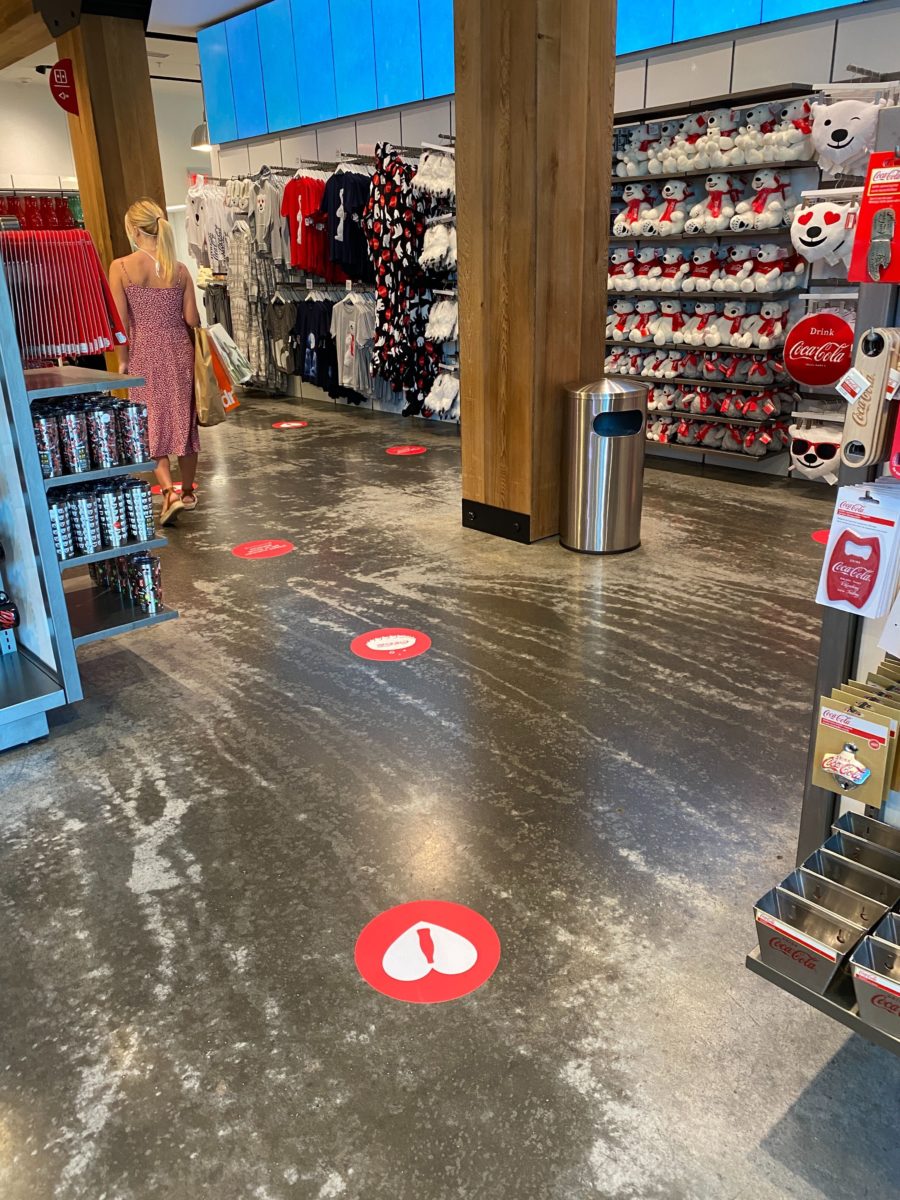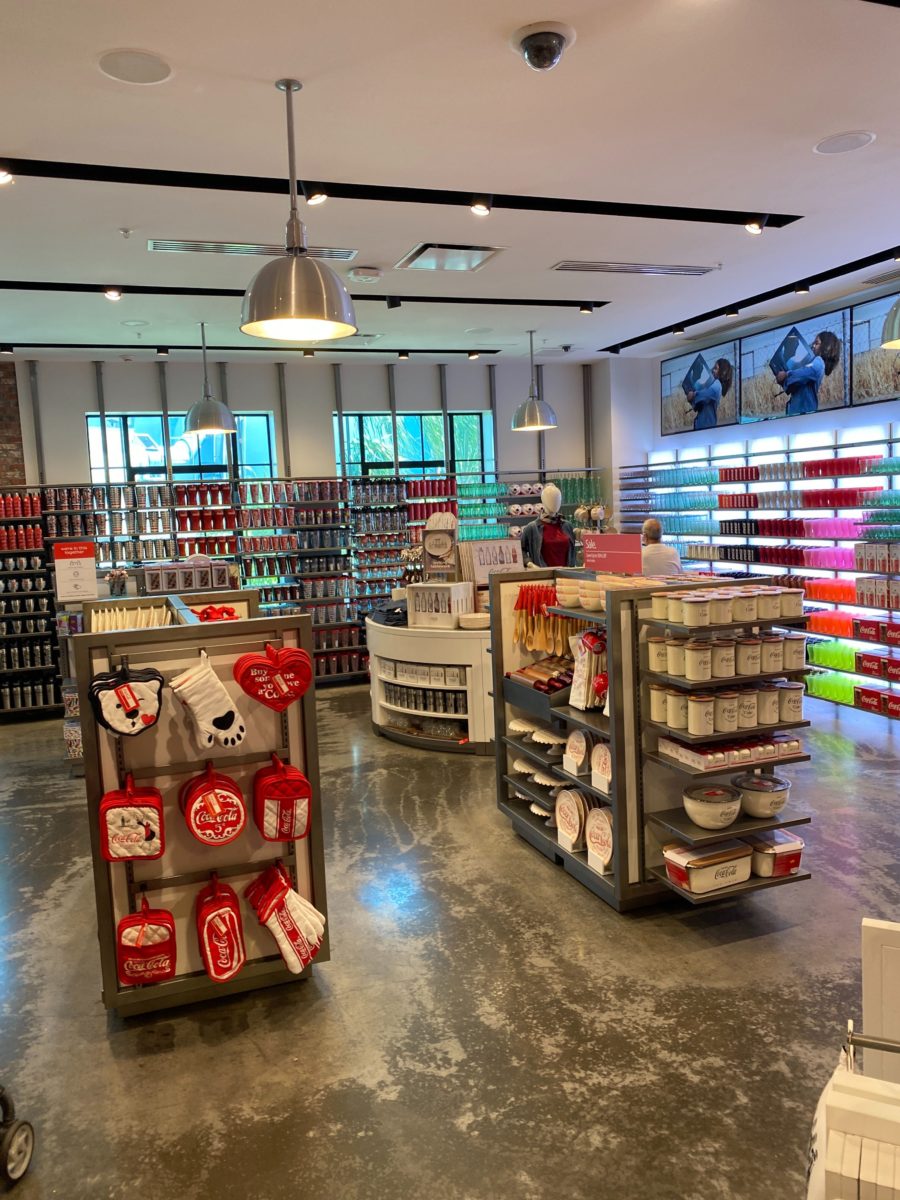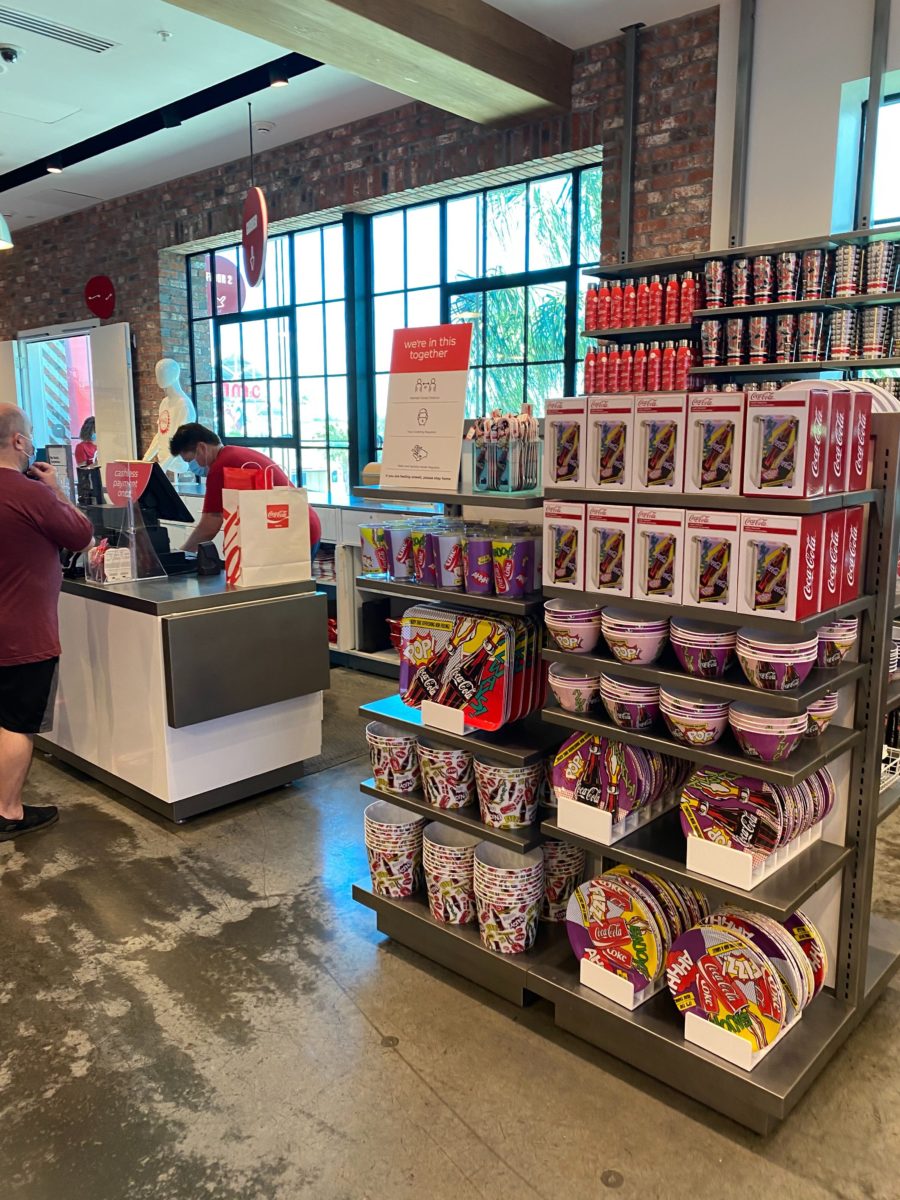 Unfortunately, although predictably, the polar bear is on break until an unspecified date.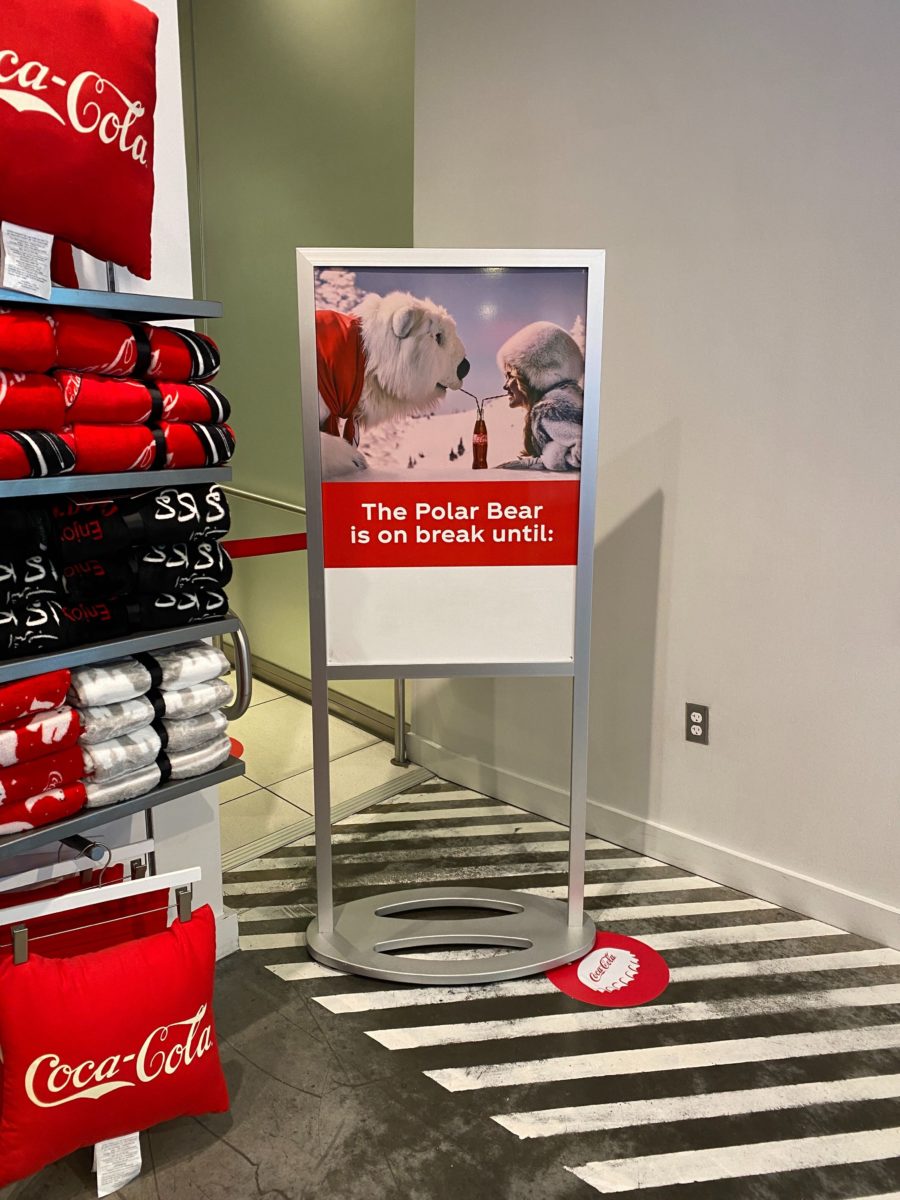 We do not recommend sharing a soda with a polar bear as seen in the sign.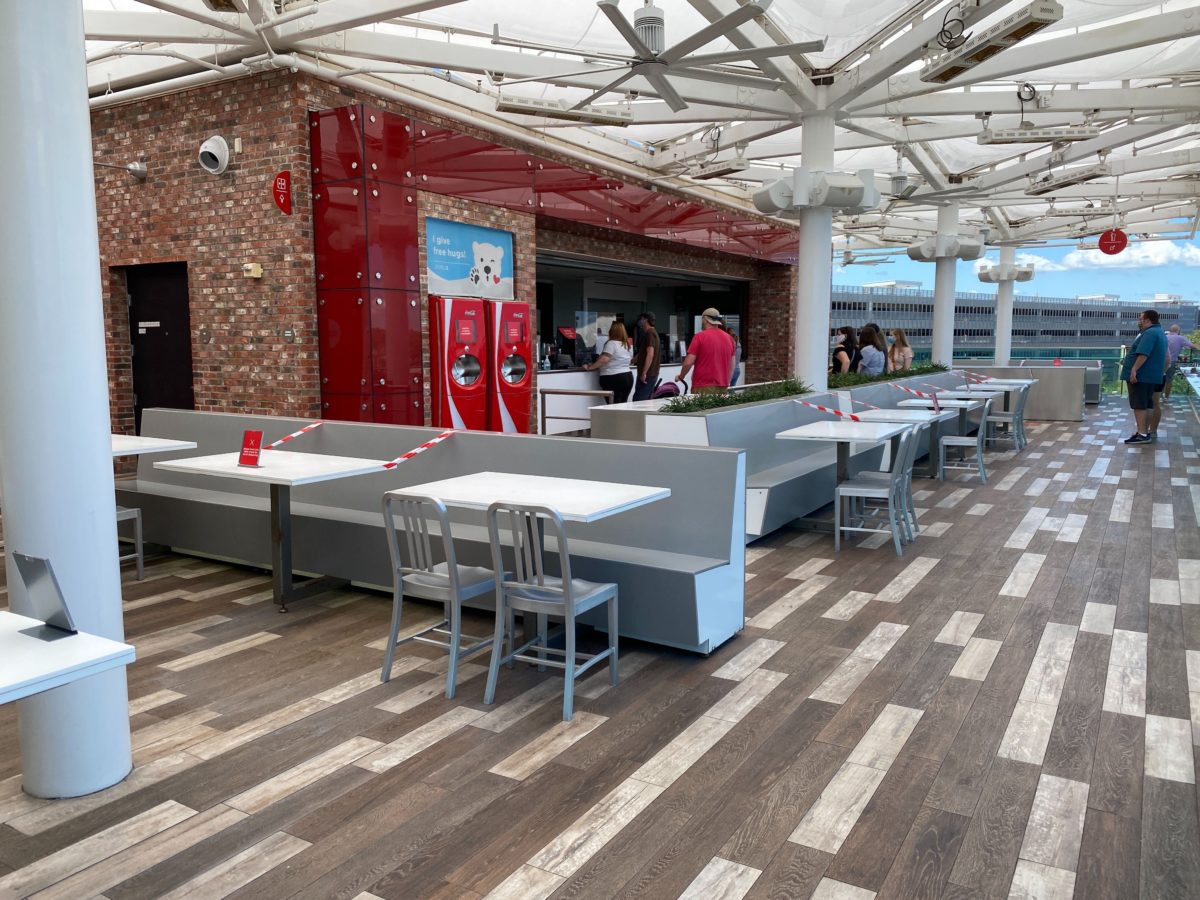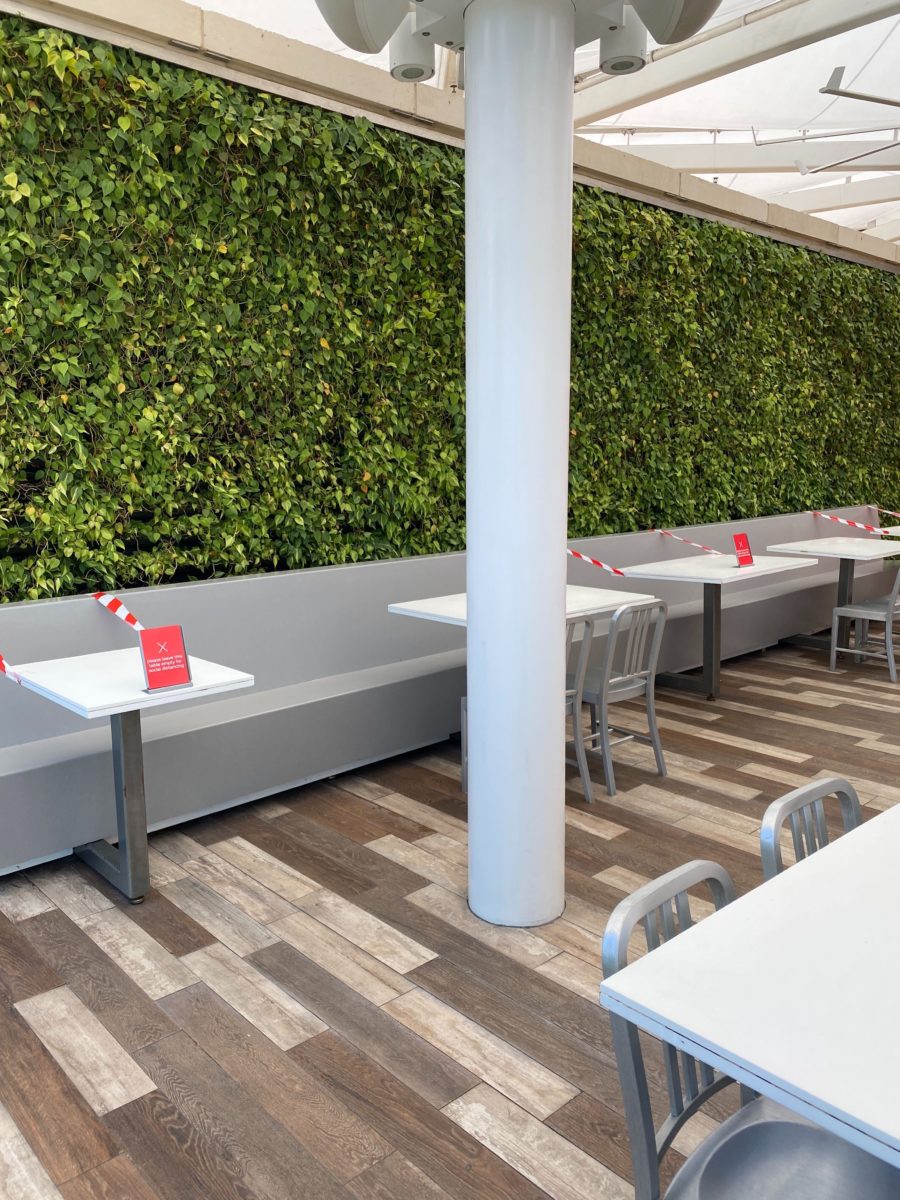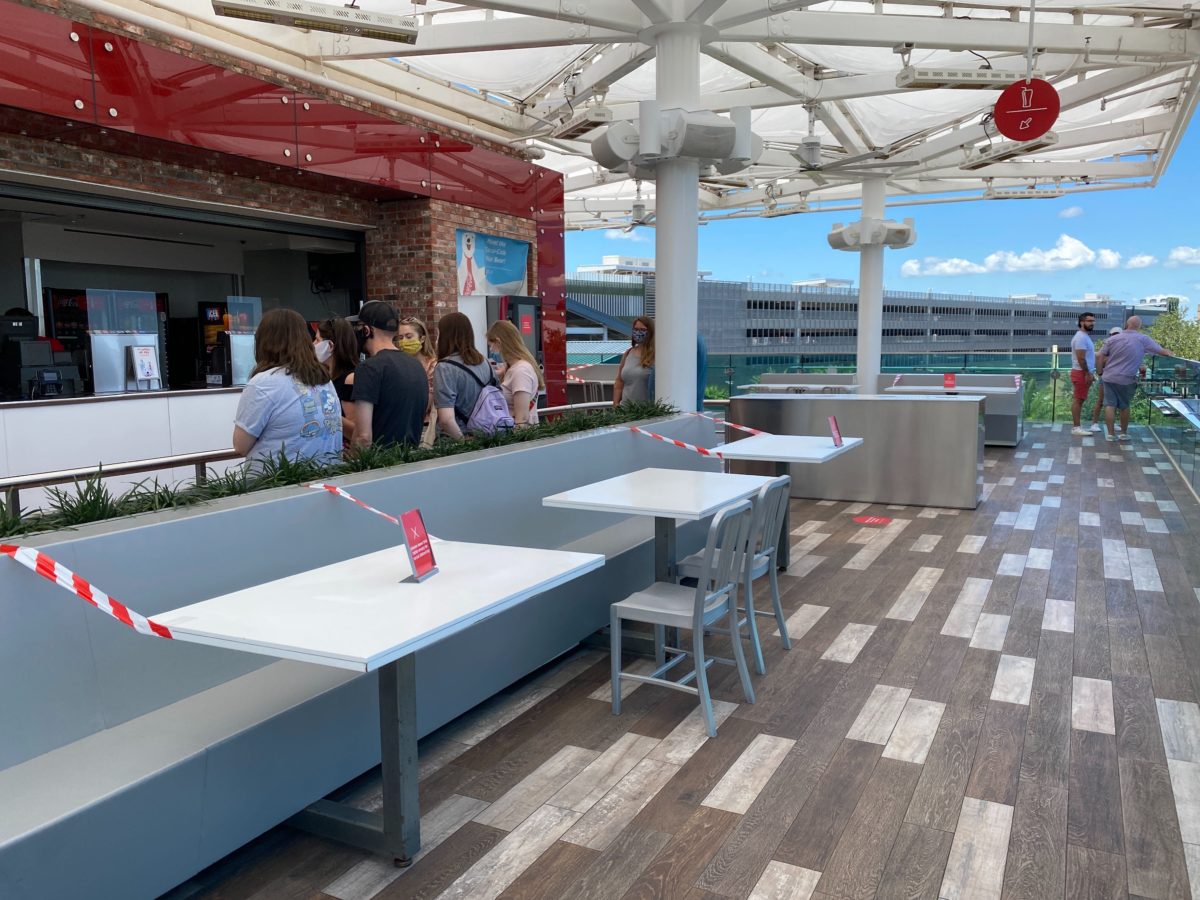 At the soda bar upstairs, every other table is blocked off so parties can keep a proper distance when sitting with their drinks.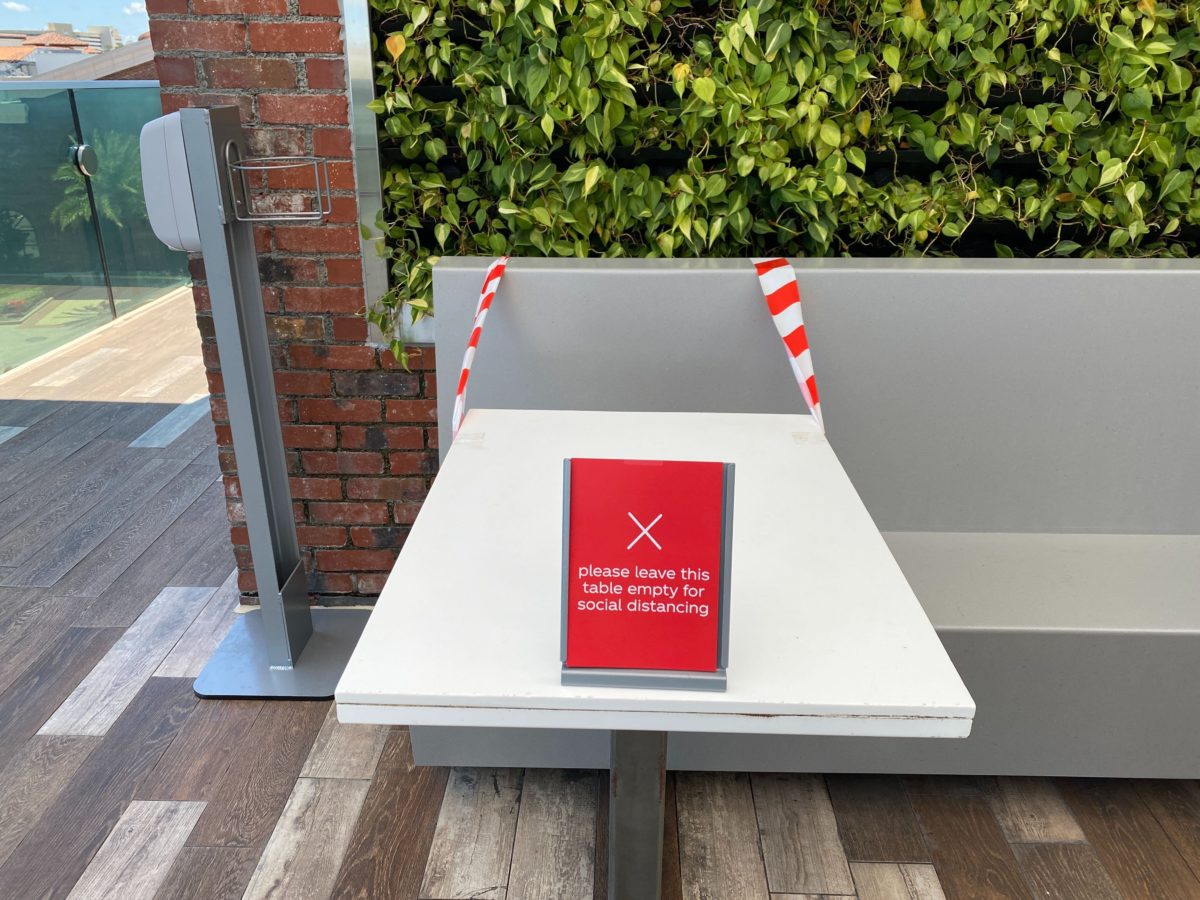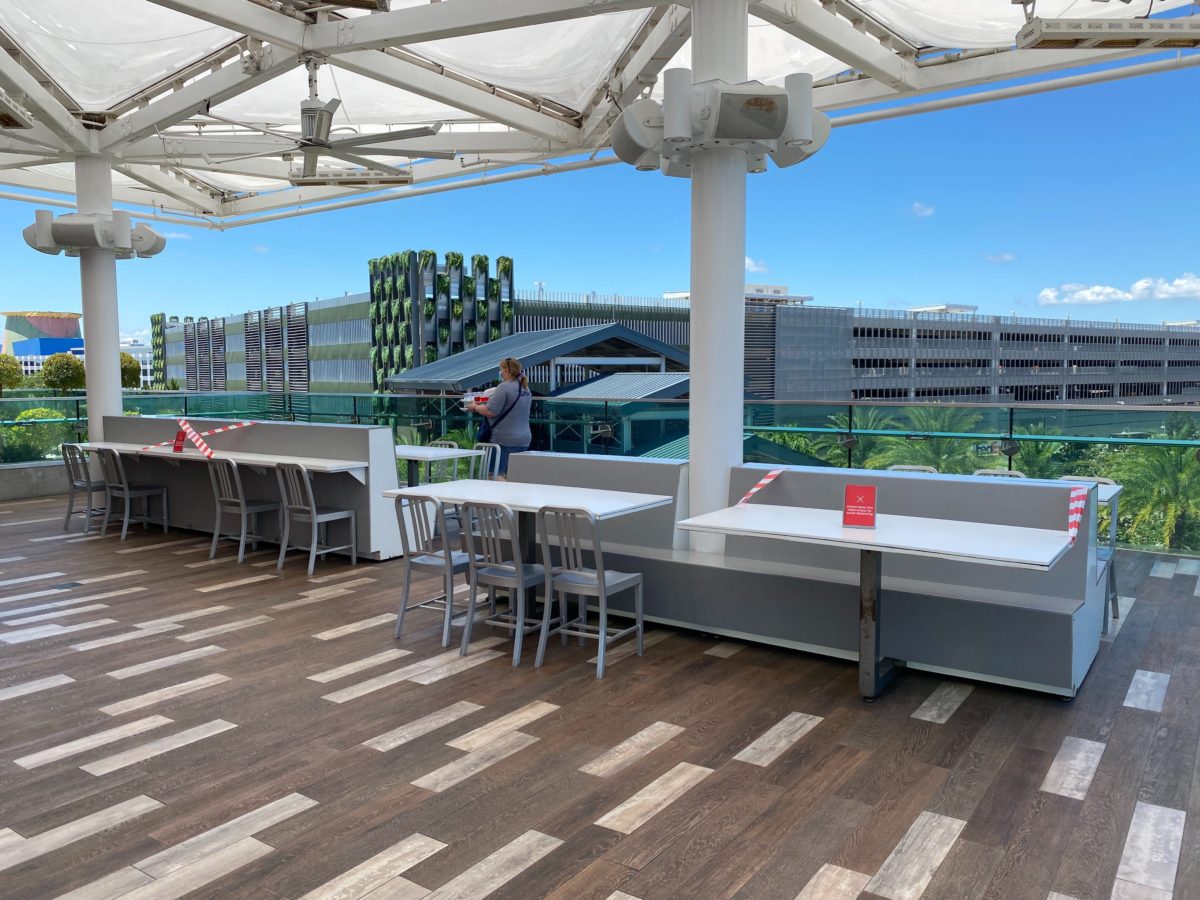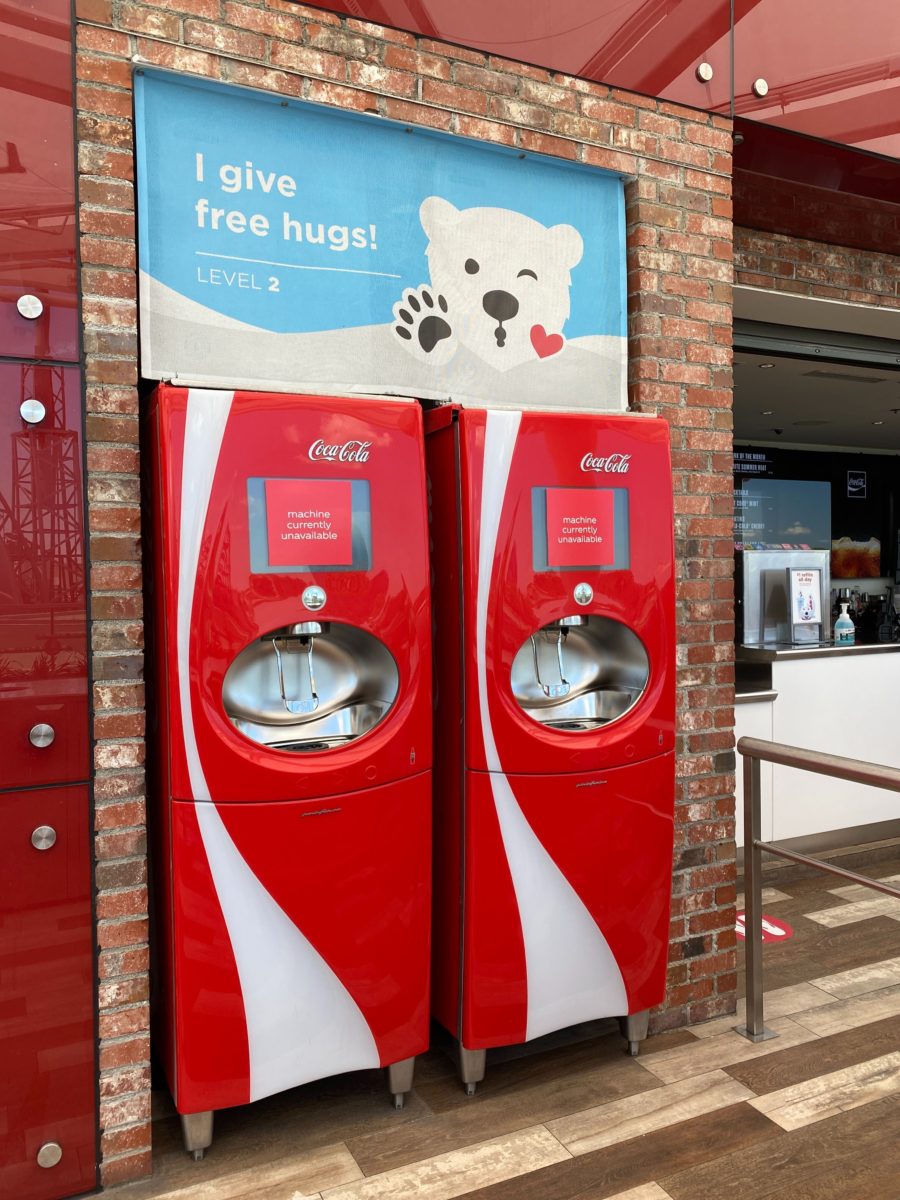 The self-serve Coca-Cola Freestyle machines are unavailable right now. Confusingly, the signs advertising the polar bear meet-and-greet on level two still remain.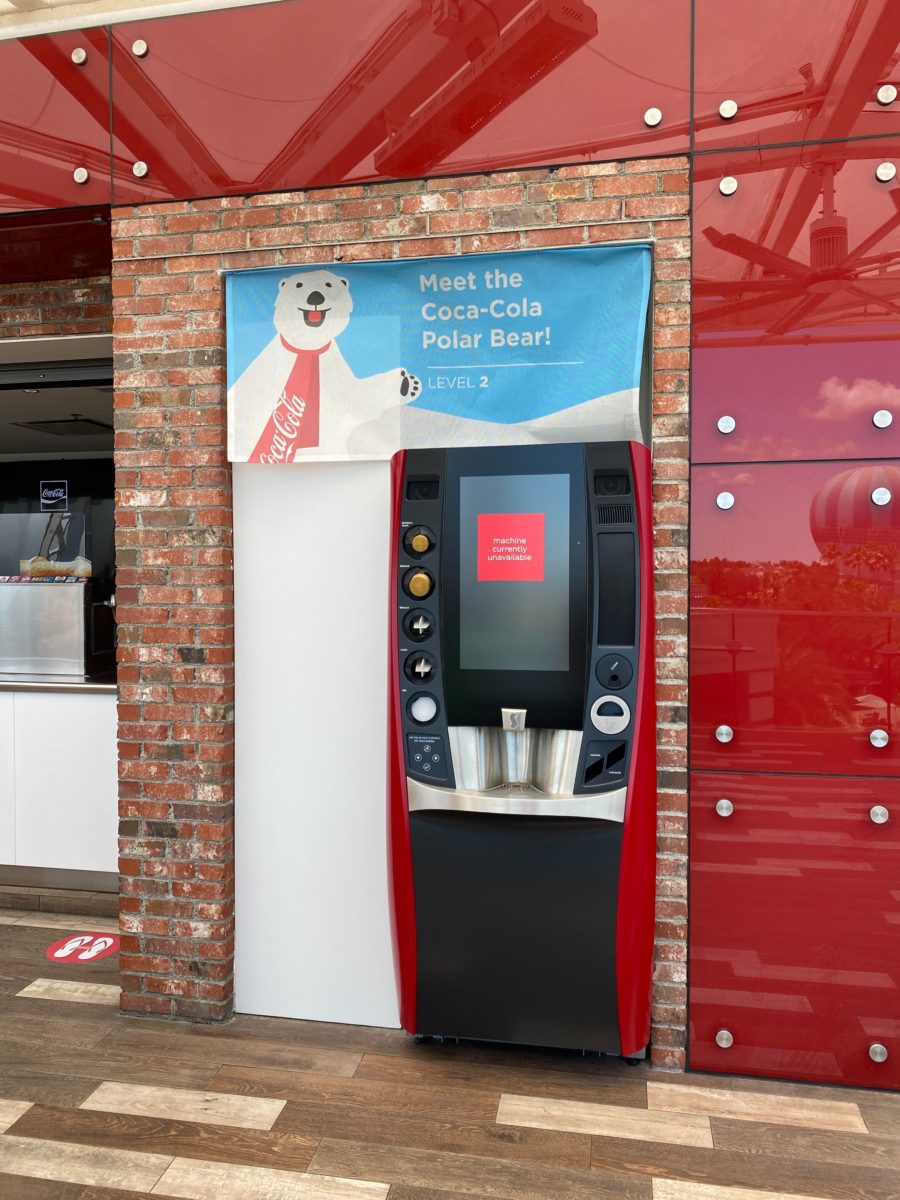 $1 refills are still available at the counter with the purchase of a souvenir cup.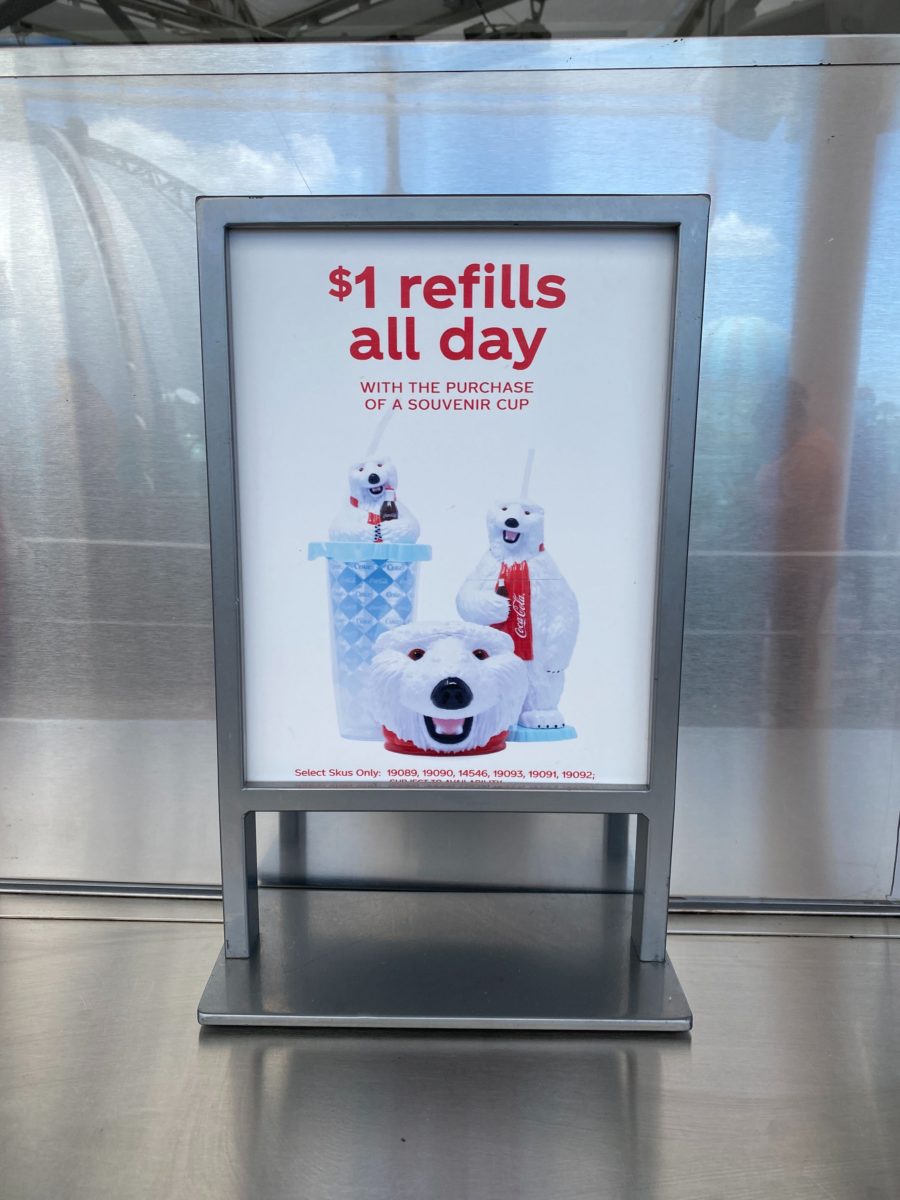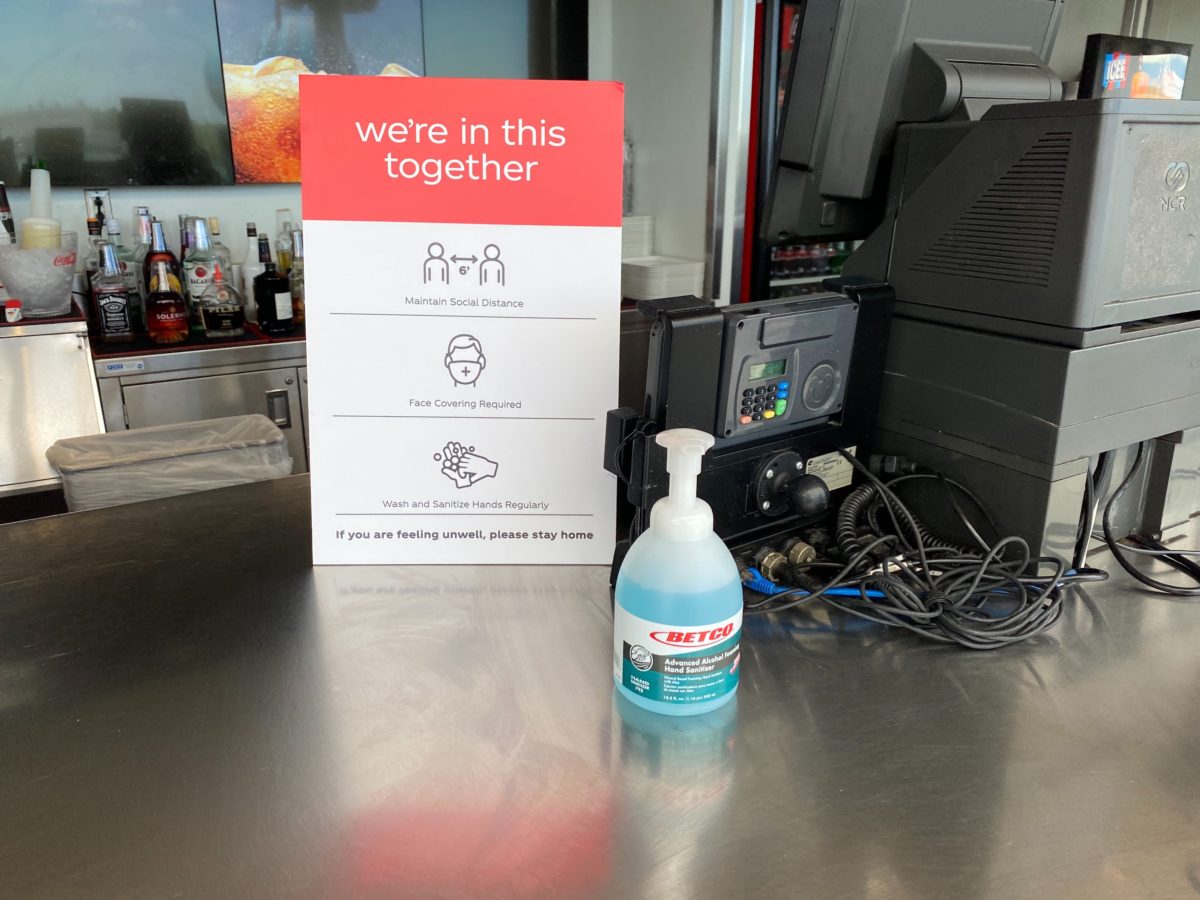 When ordering at the counter, there is hand sanitizer available and another sign reminding guests to keep safe. The menu at the bar appears to have remained the same.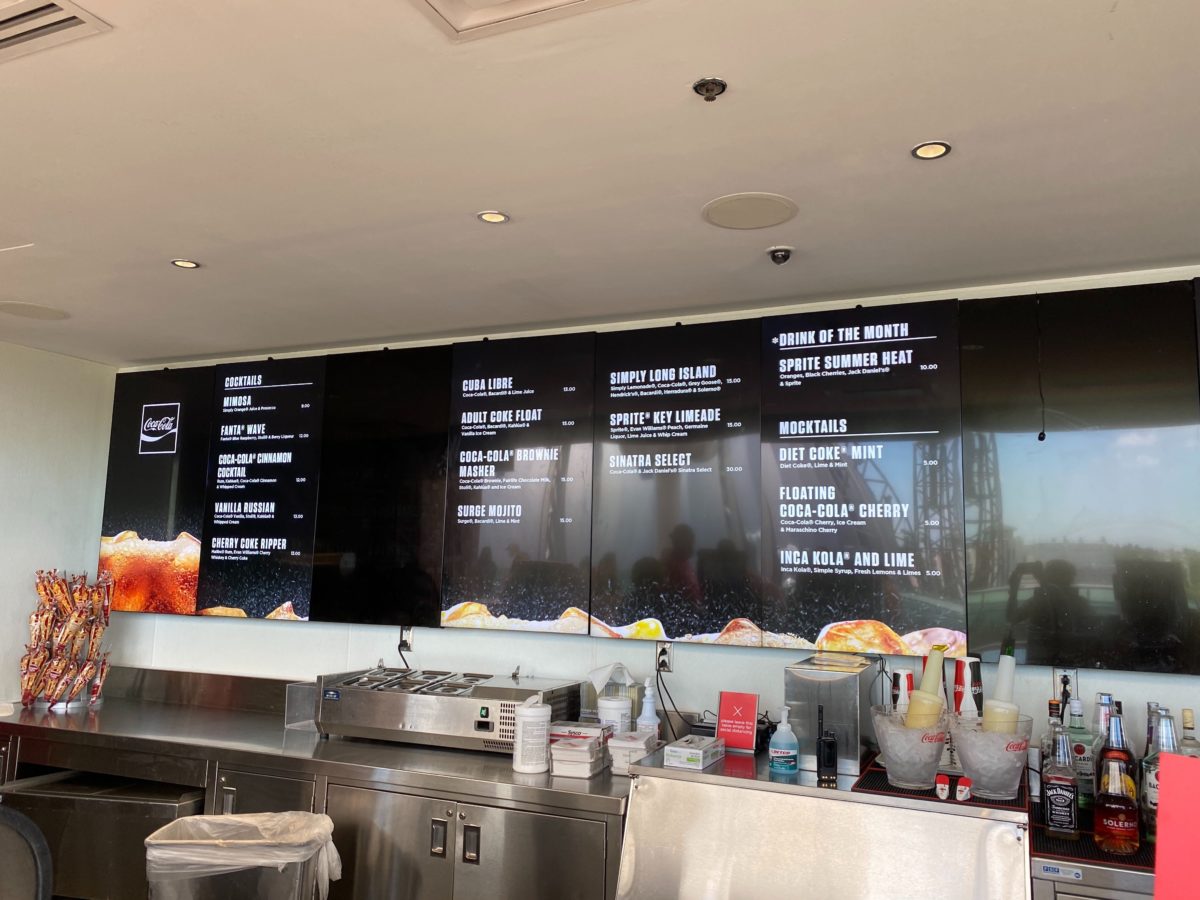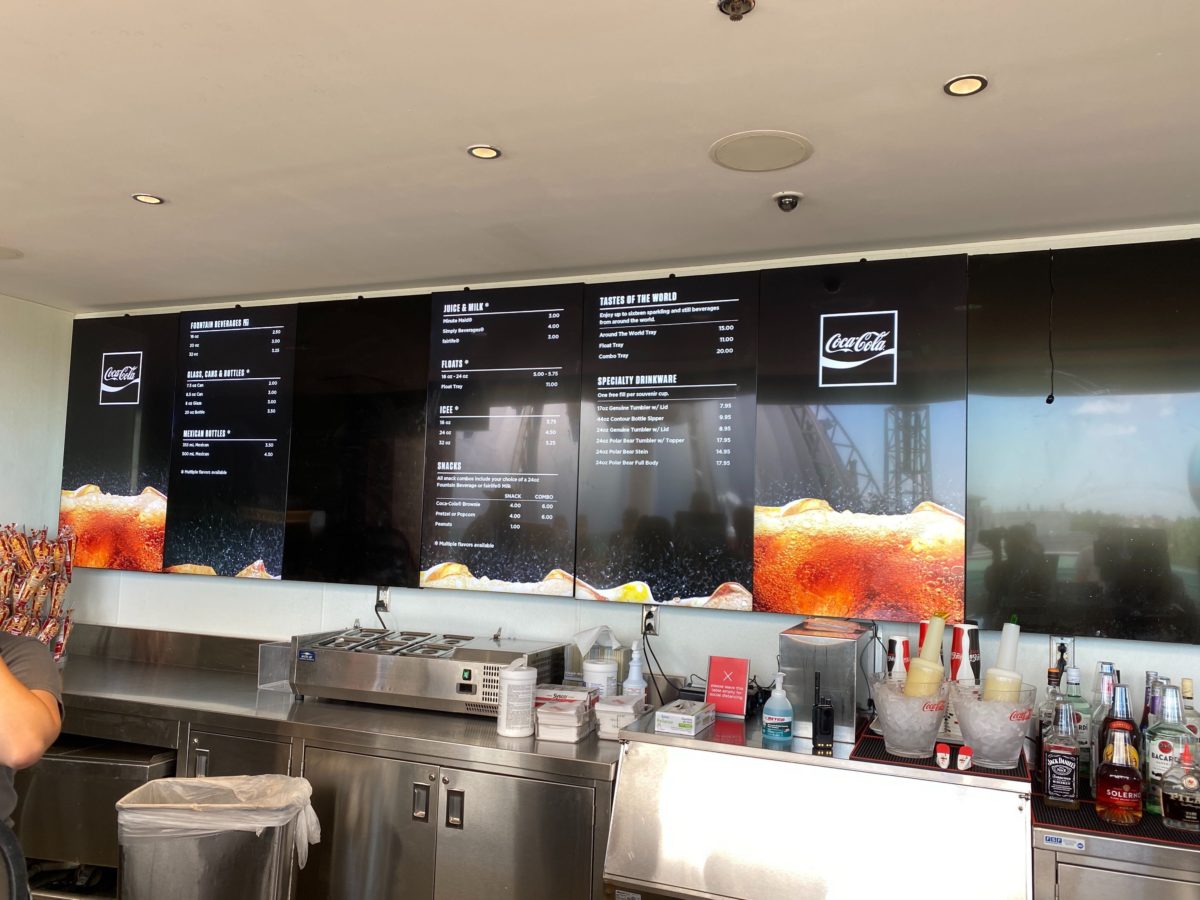 All-in-all, the safety precautions put in place at the Coca-Cola store are in-line with other stores at Disney Springs. Although we haven't spotted a Coca-Cola themed face mask yet.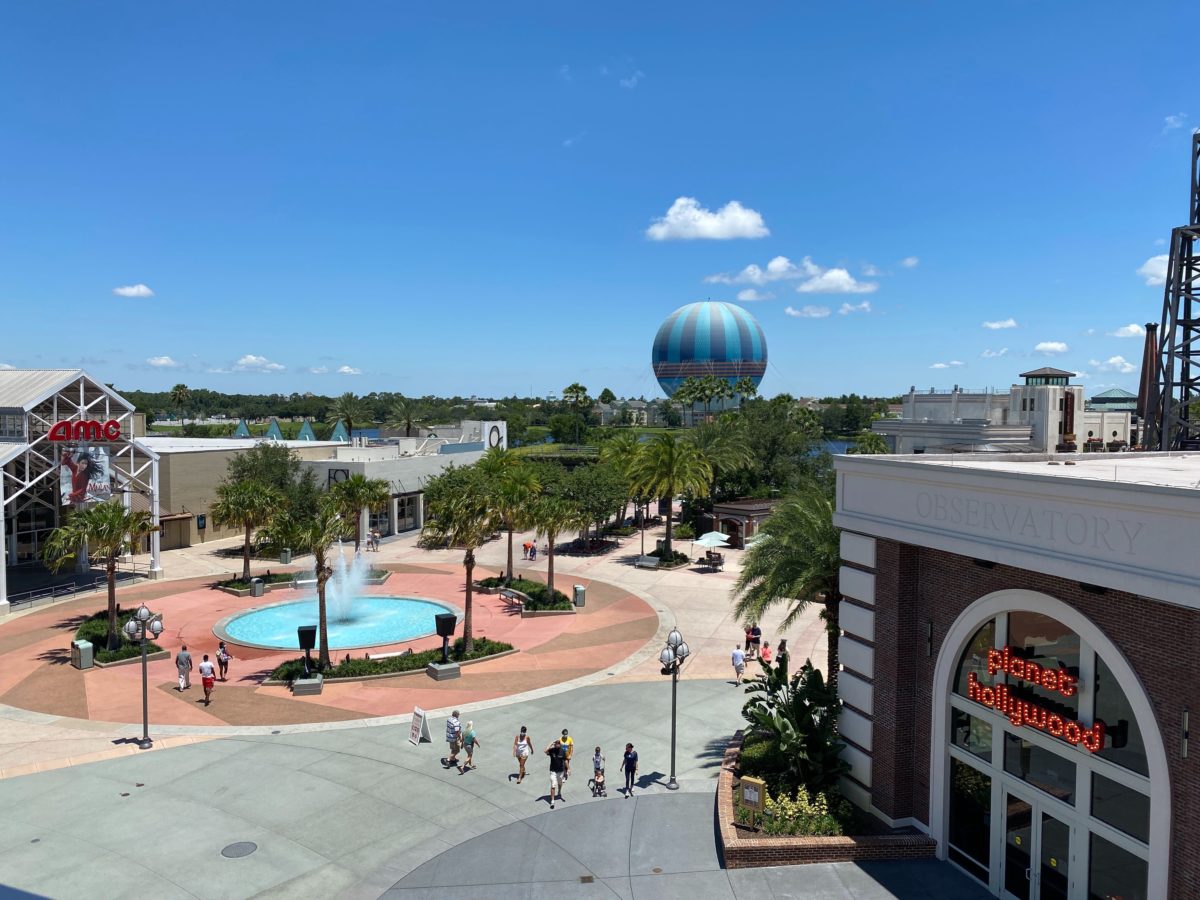 We can all agree it's great to get this view again!