Work is progressing quickly at Islands of Adventure on the unannounced Jurassic Park "Velocicoaster." Since our last visit, new additions have been made around the area of this yet-to-be-announced attraction.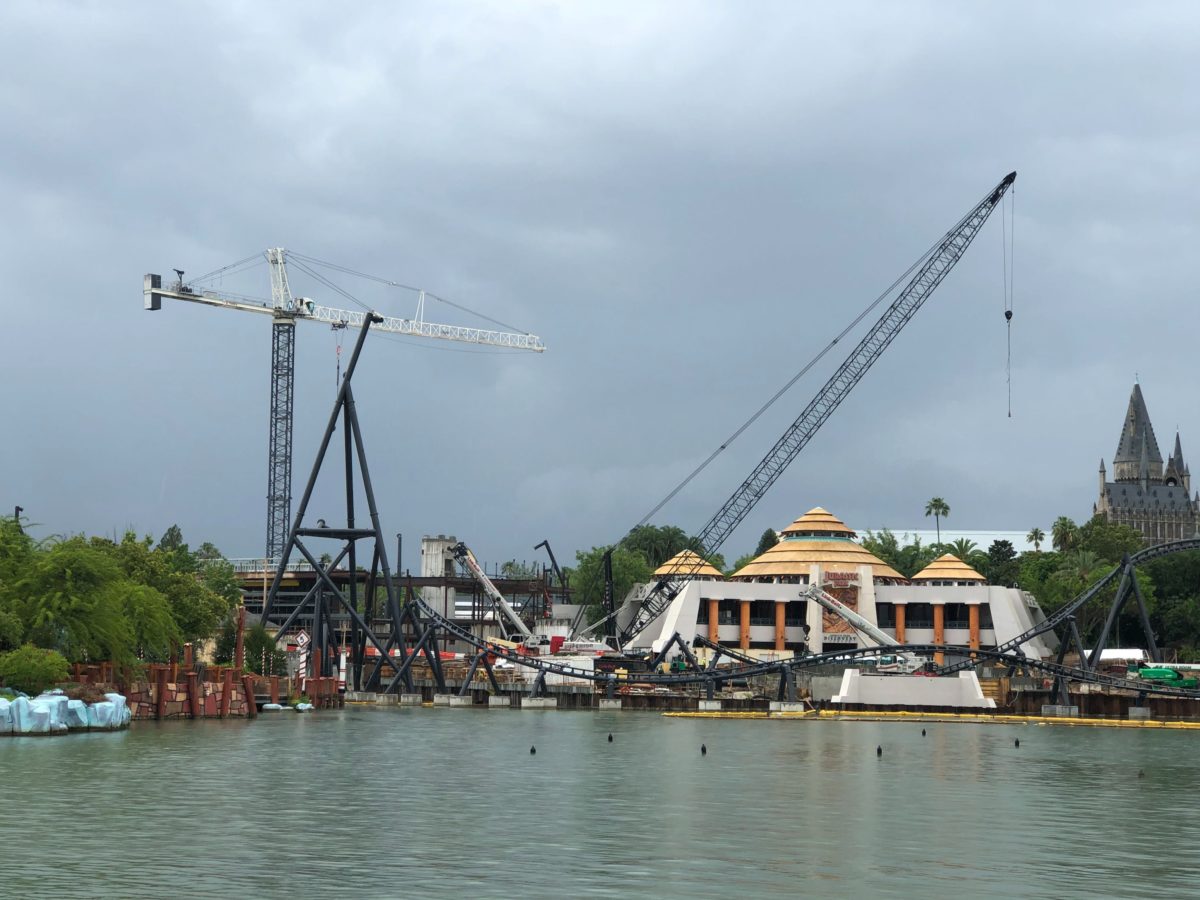 Looking across as the Jurassic Park Discovery Center, new track has been laid closest to the building, suggesting that riders will pass by it twice when they ride.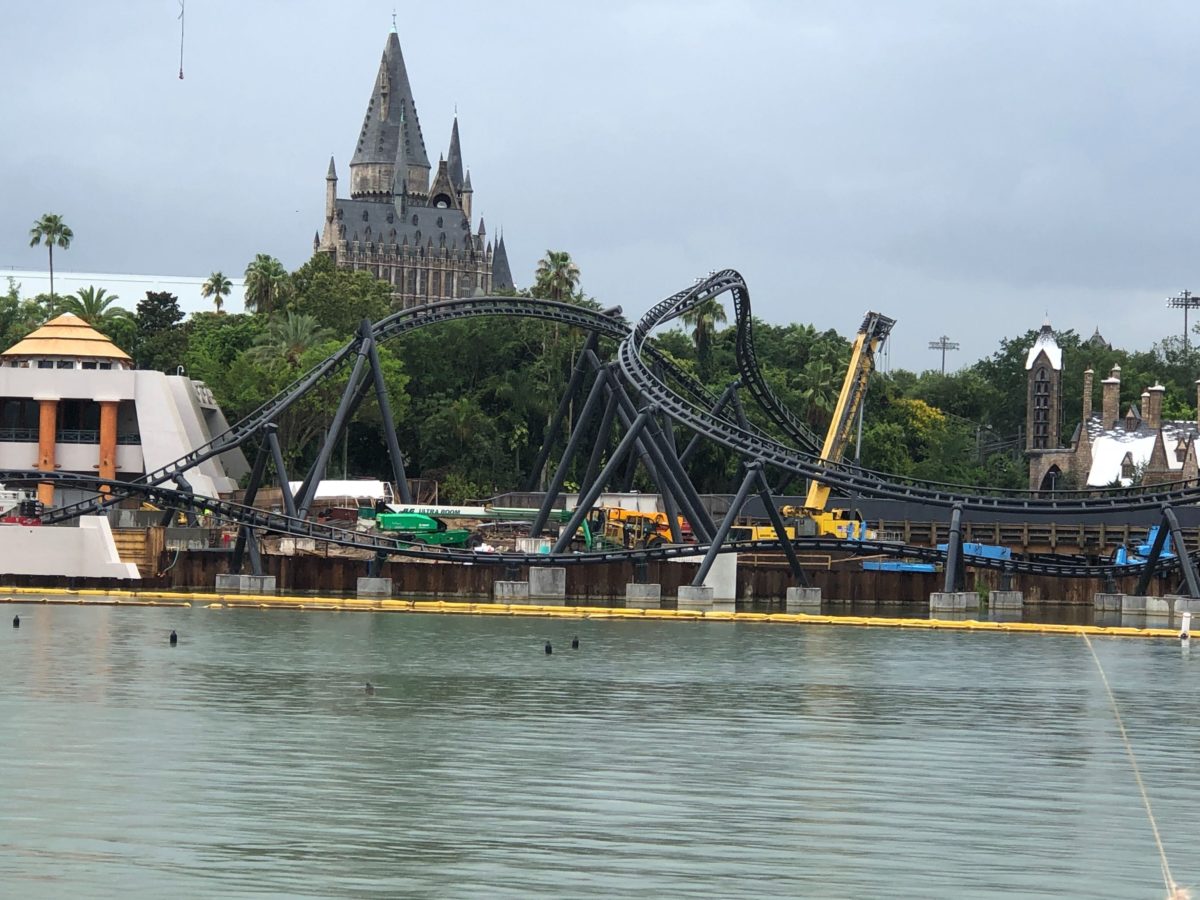 The section will feature an inversion. Closer to Hogsmeade and Hogwarts, new track has been raised connecting the section over the water to the oscillating helix that take guests through twists and turns.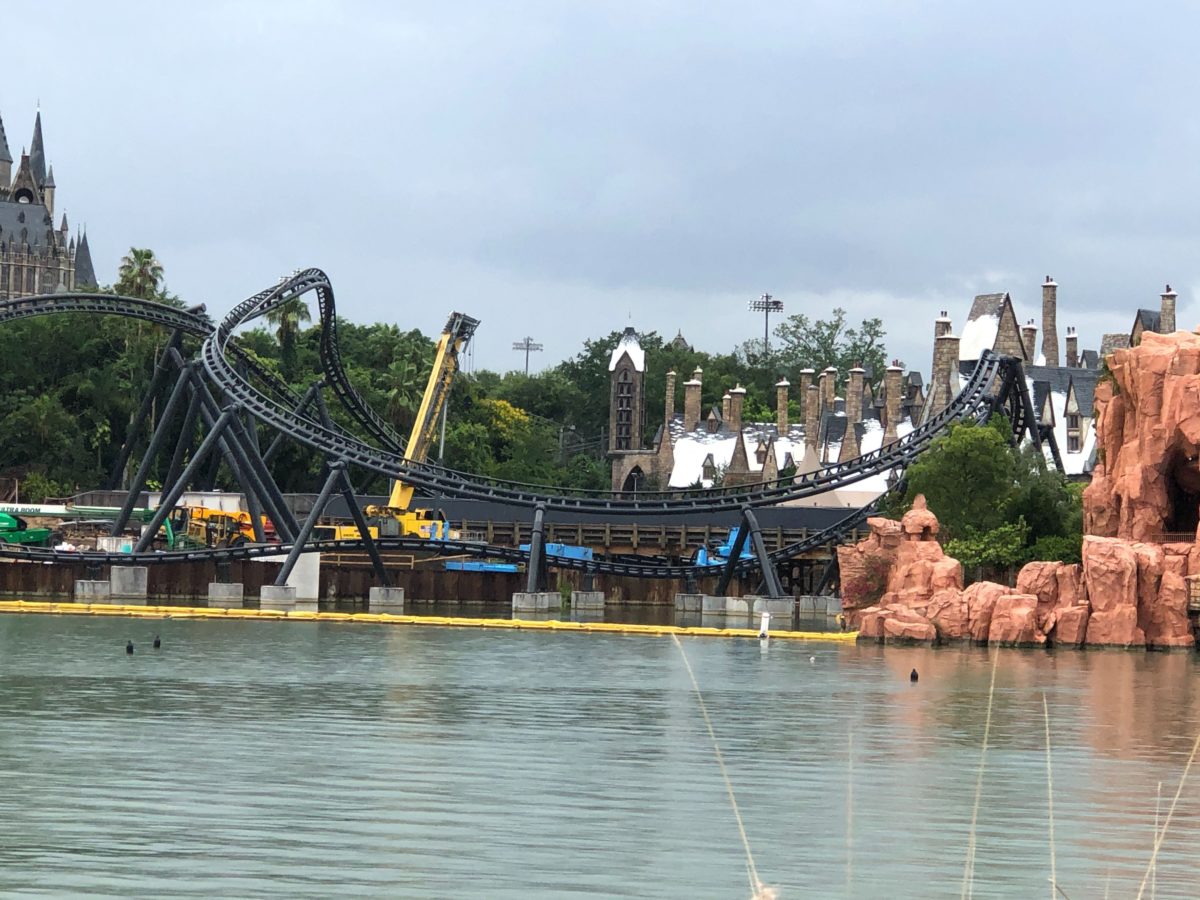 Here, you see more of the helix. Cue the Mr. DNA reference.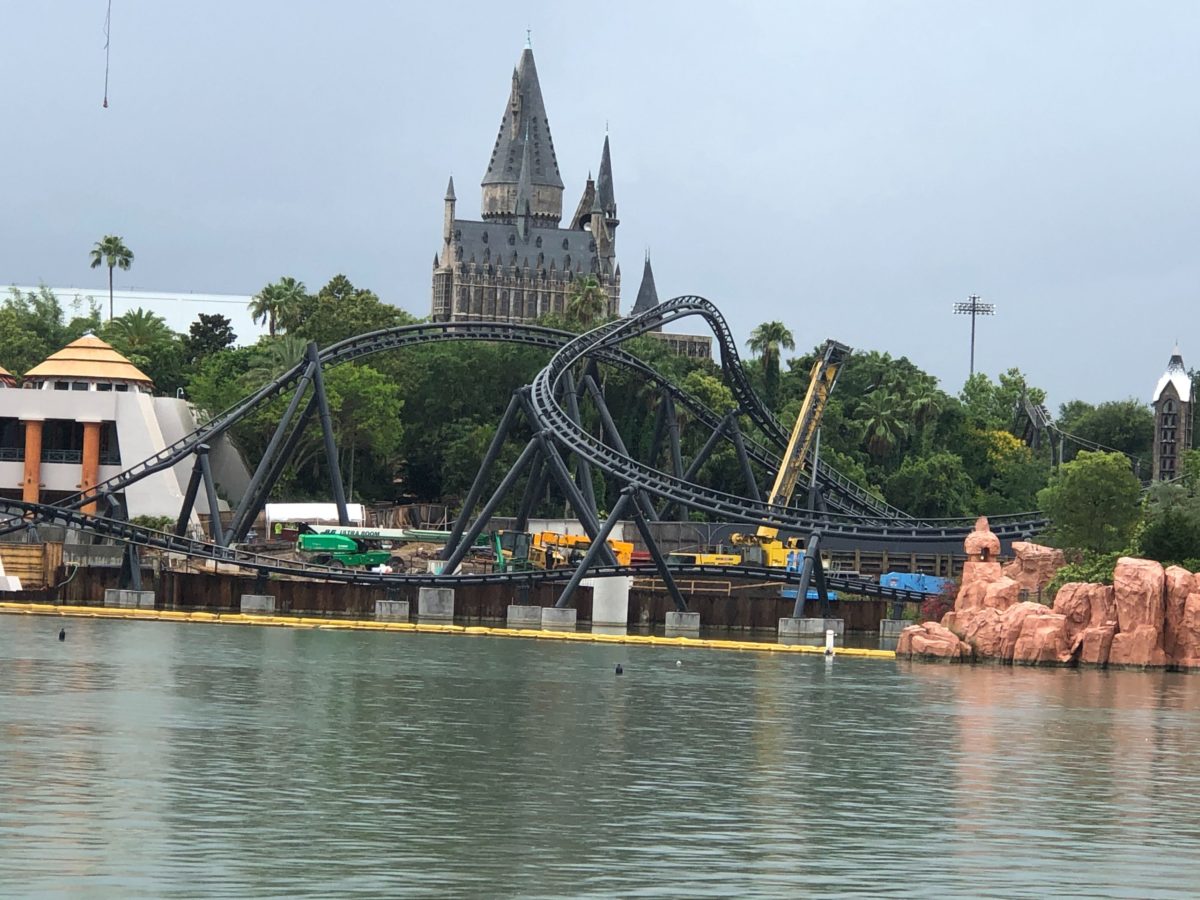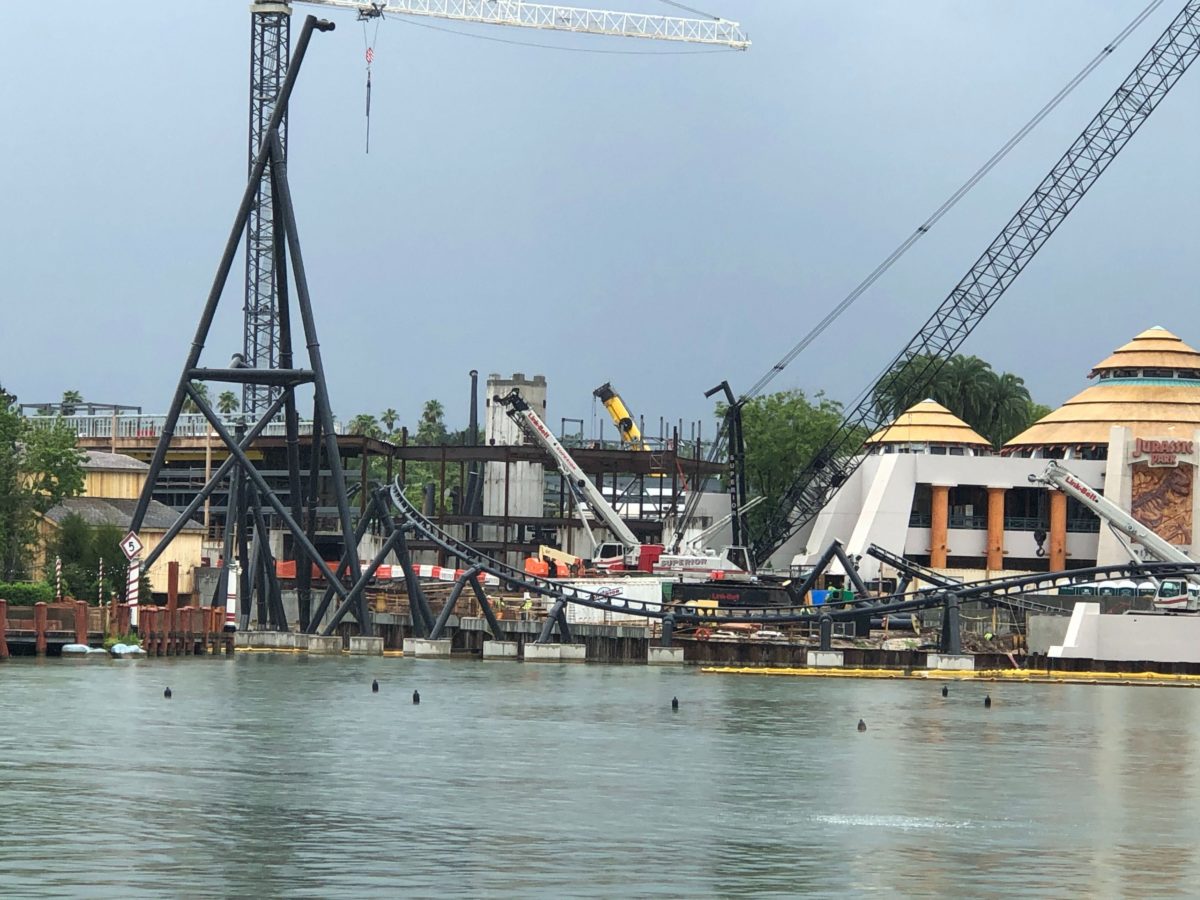 Closer to Toon Lagoon, more supports wait to go up before track can be installed.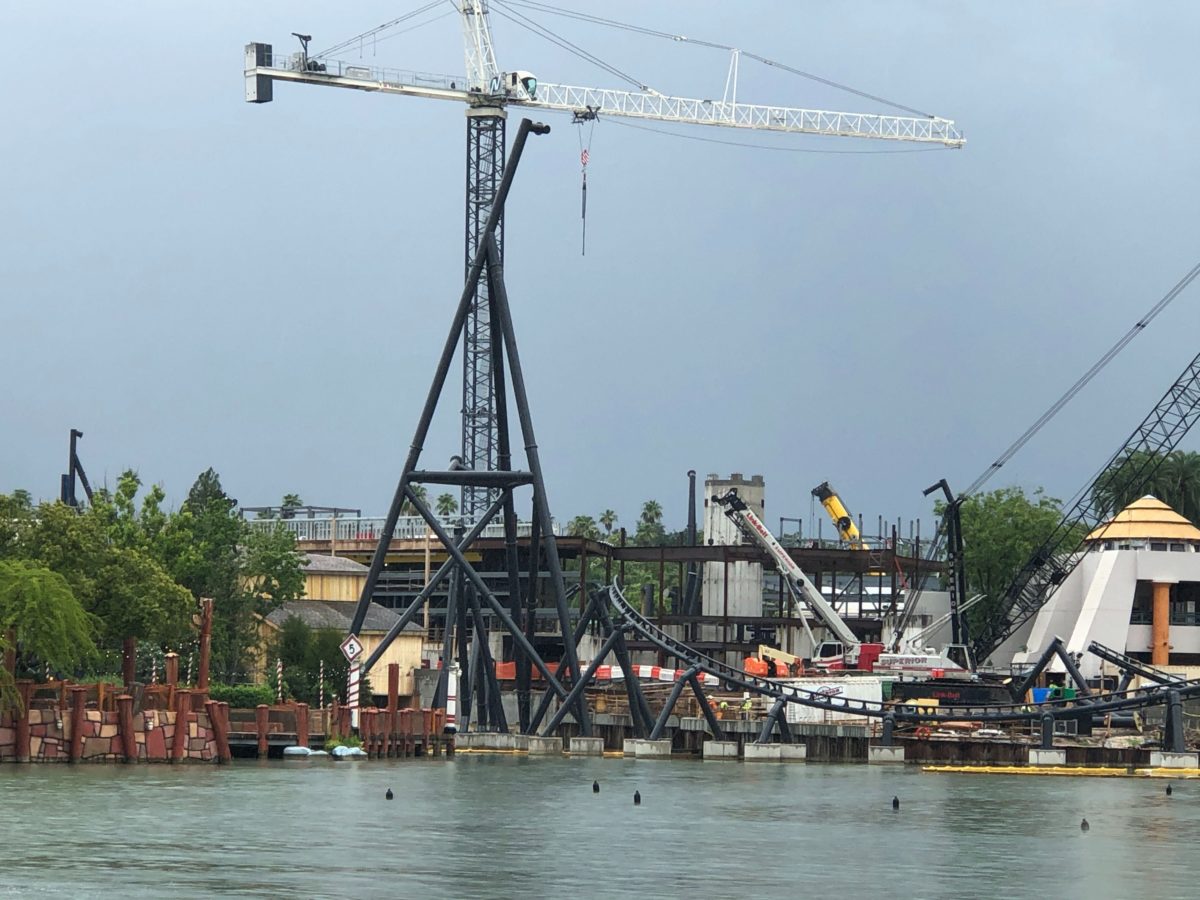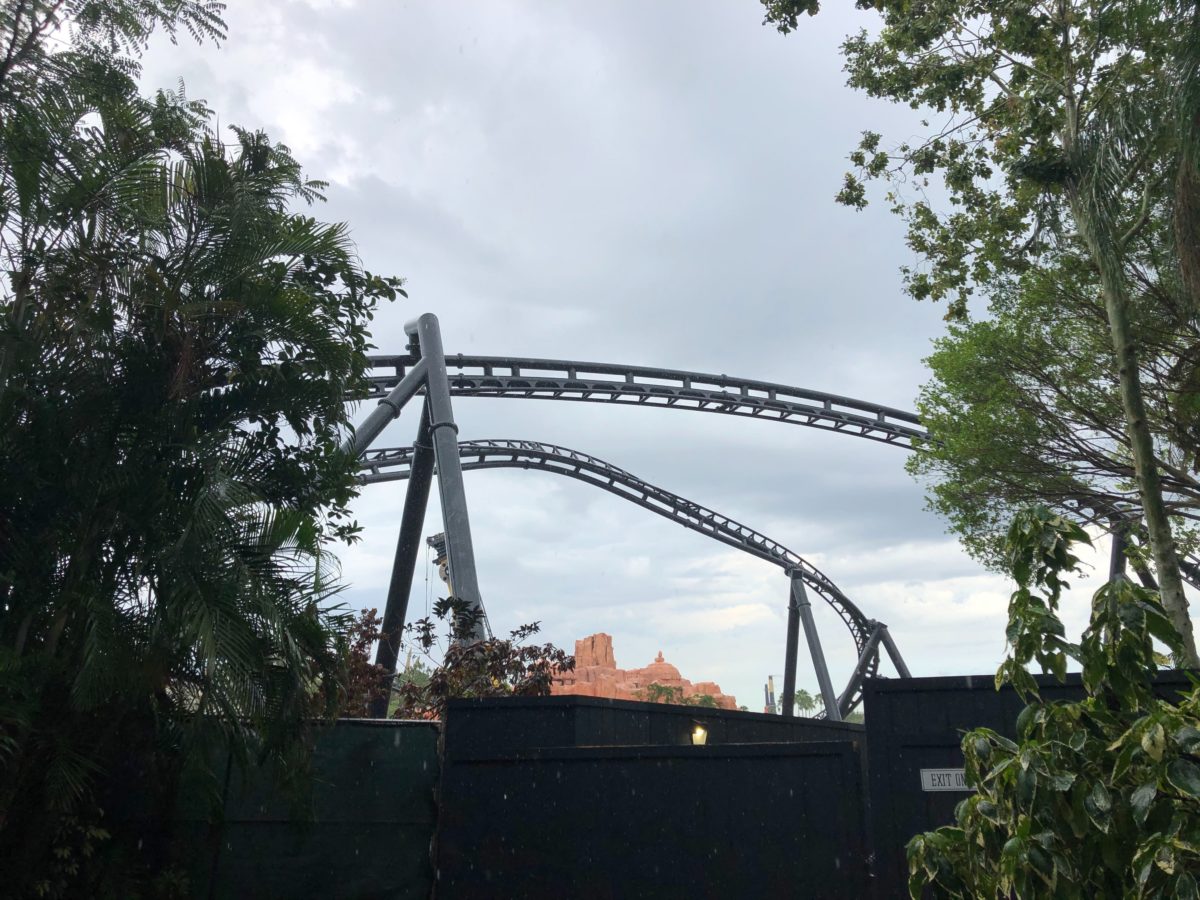 More track can be seen within Jurassic Park itself.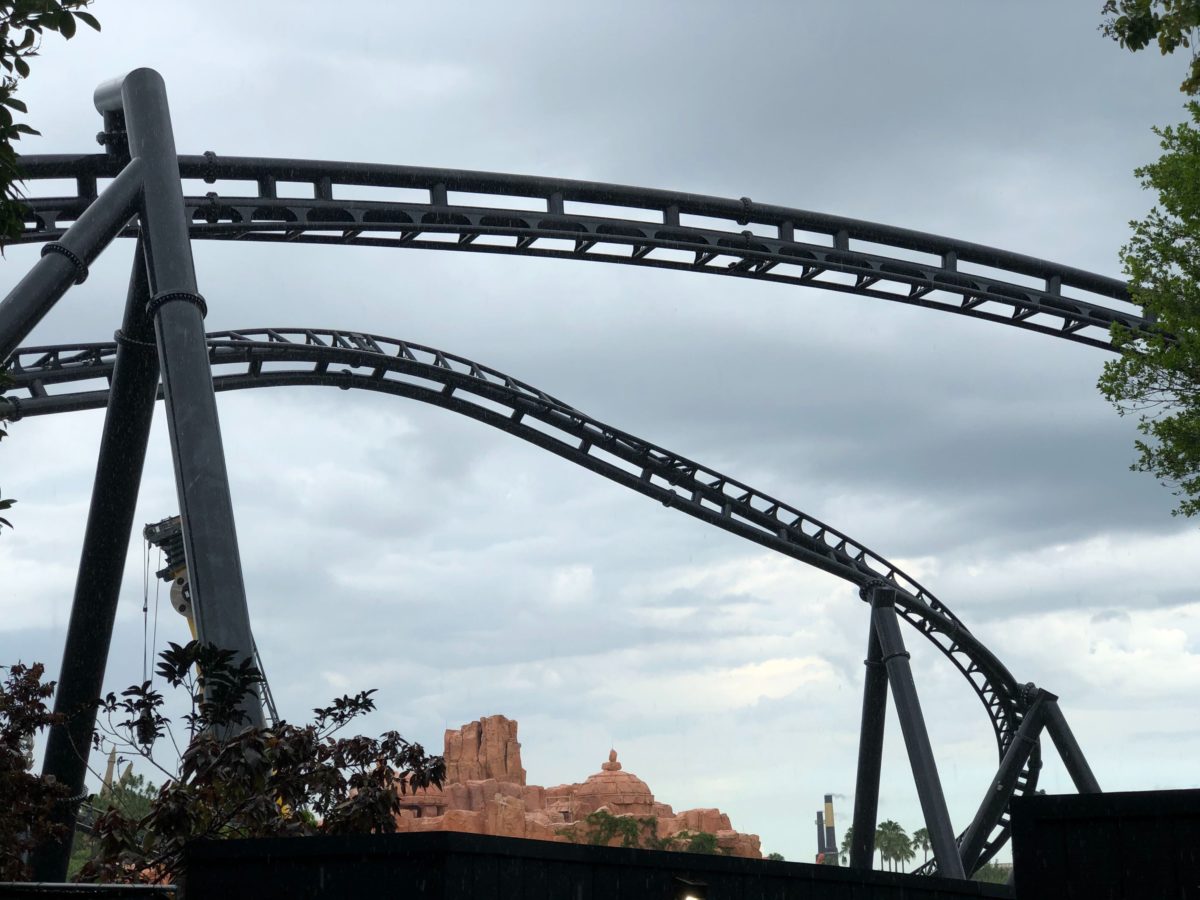 By the smoking area, track that appears inverted leading into a 90-degree bank has been added.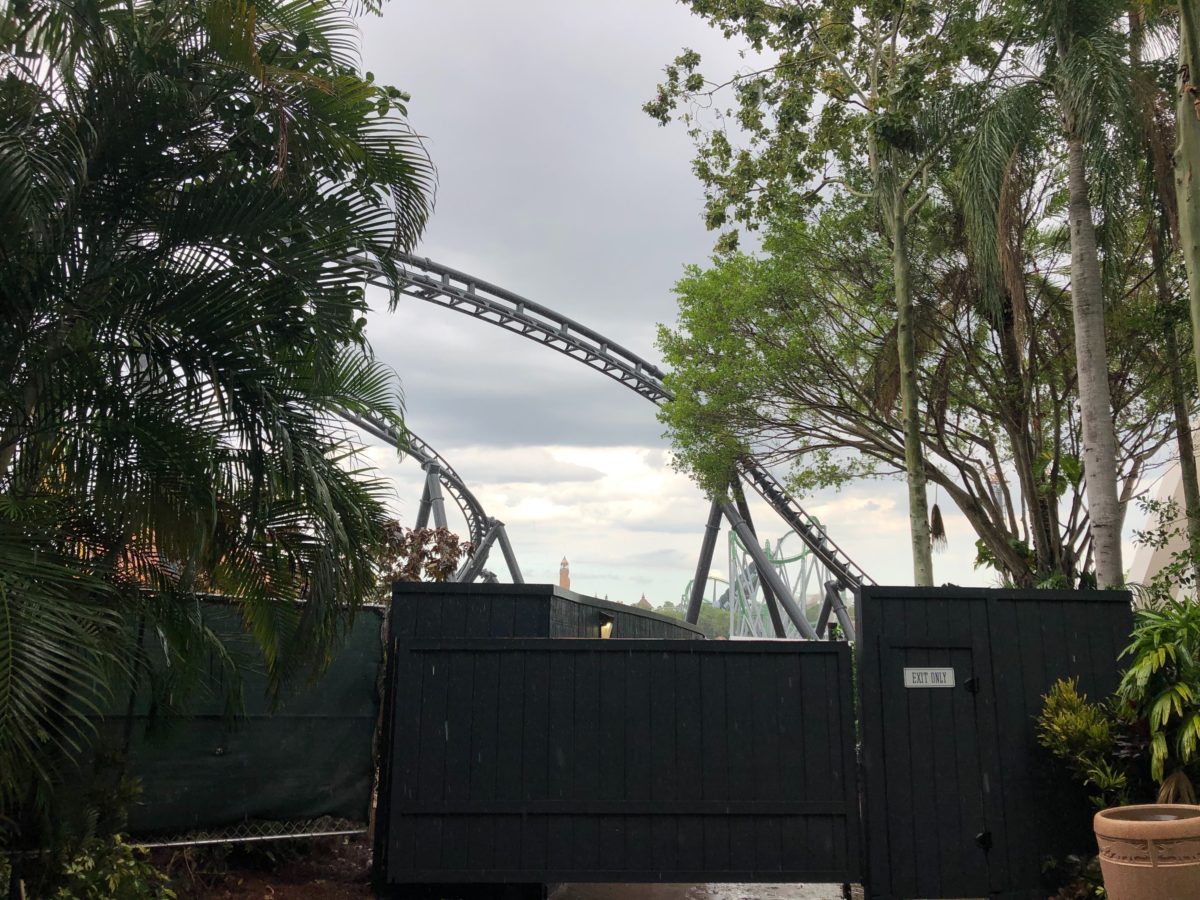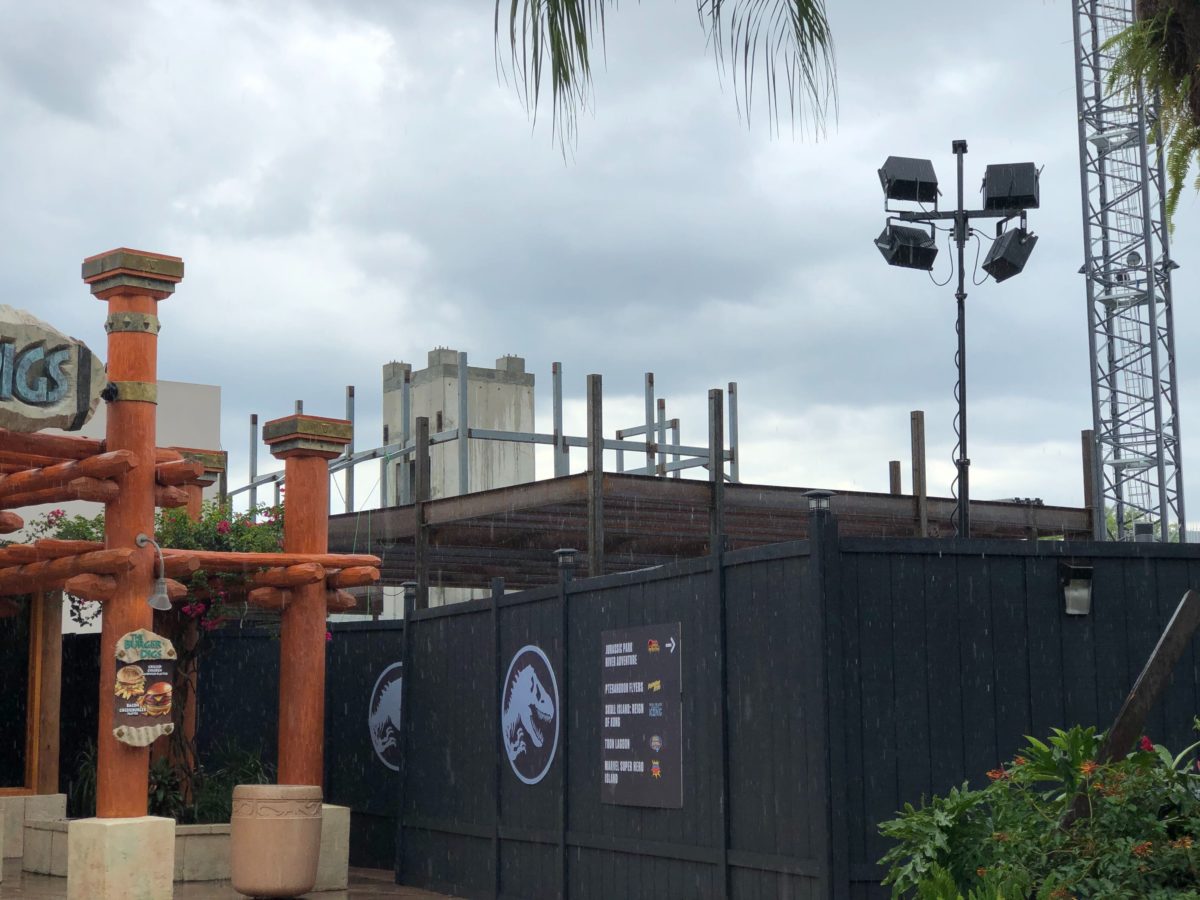 By The Burger Digs, what should be the building for the load/unload is rising.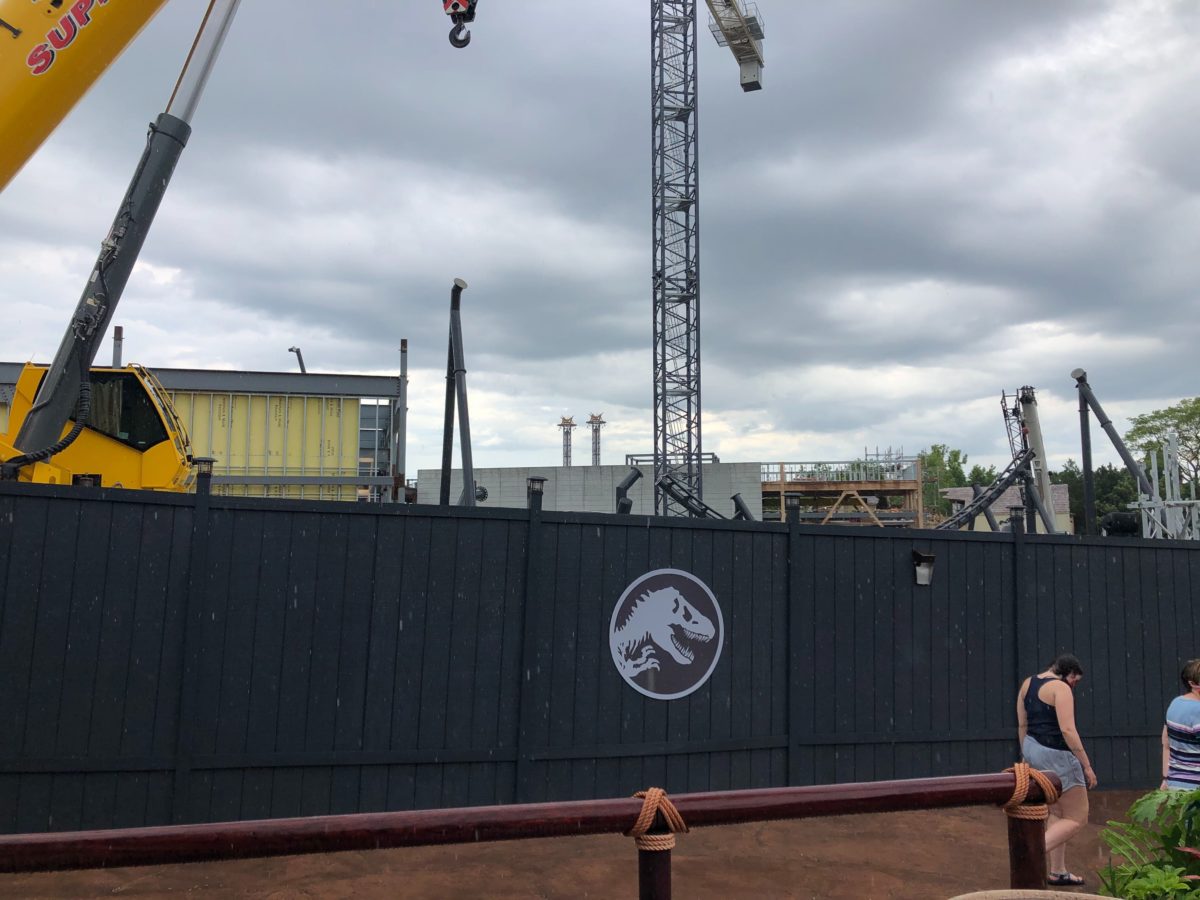 More track and what looks like a show building are being built nearby.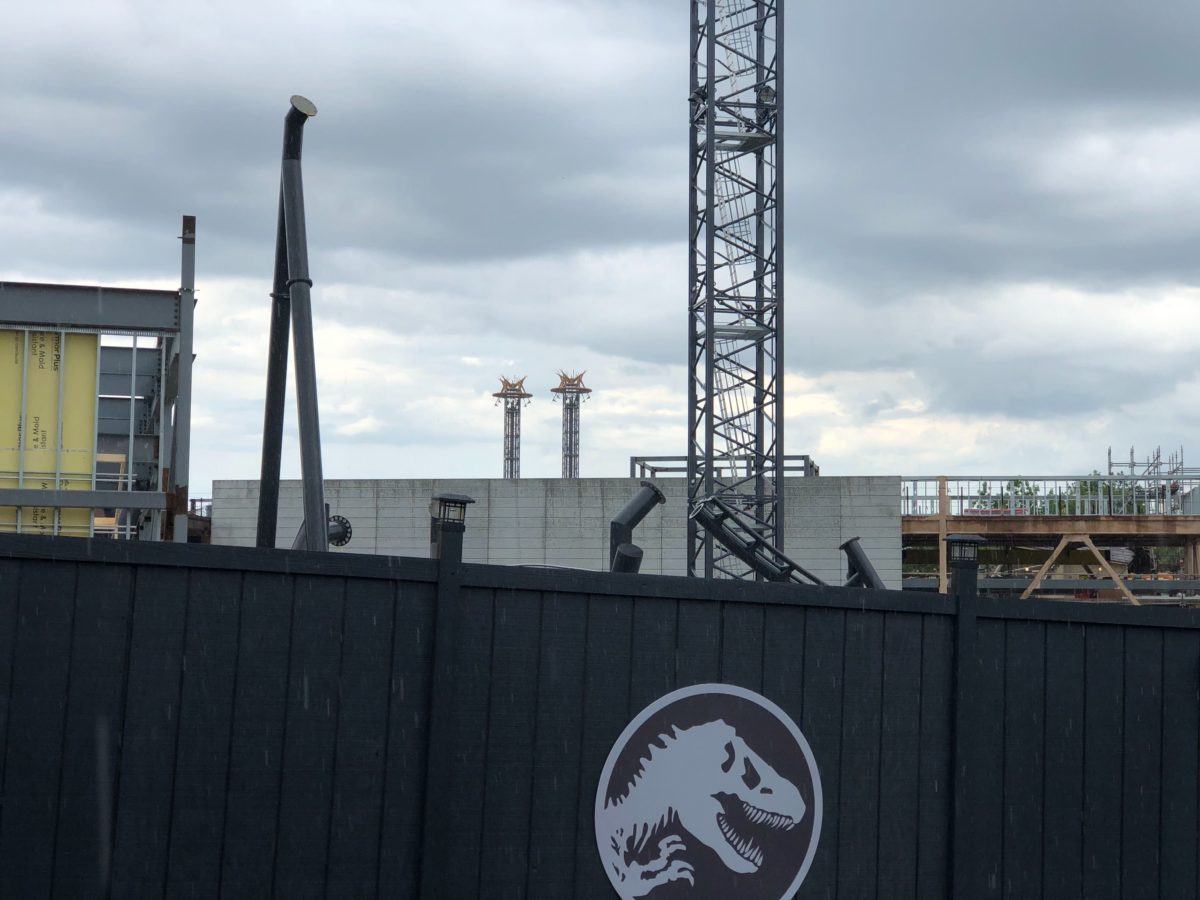 Doctor Doom's Fearfall can be seen in the distance.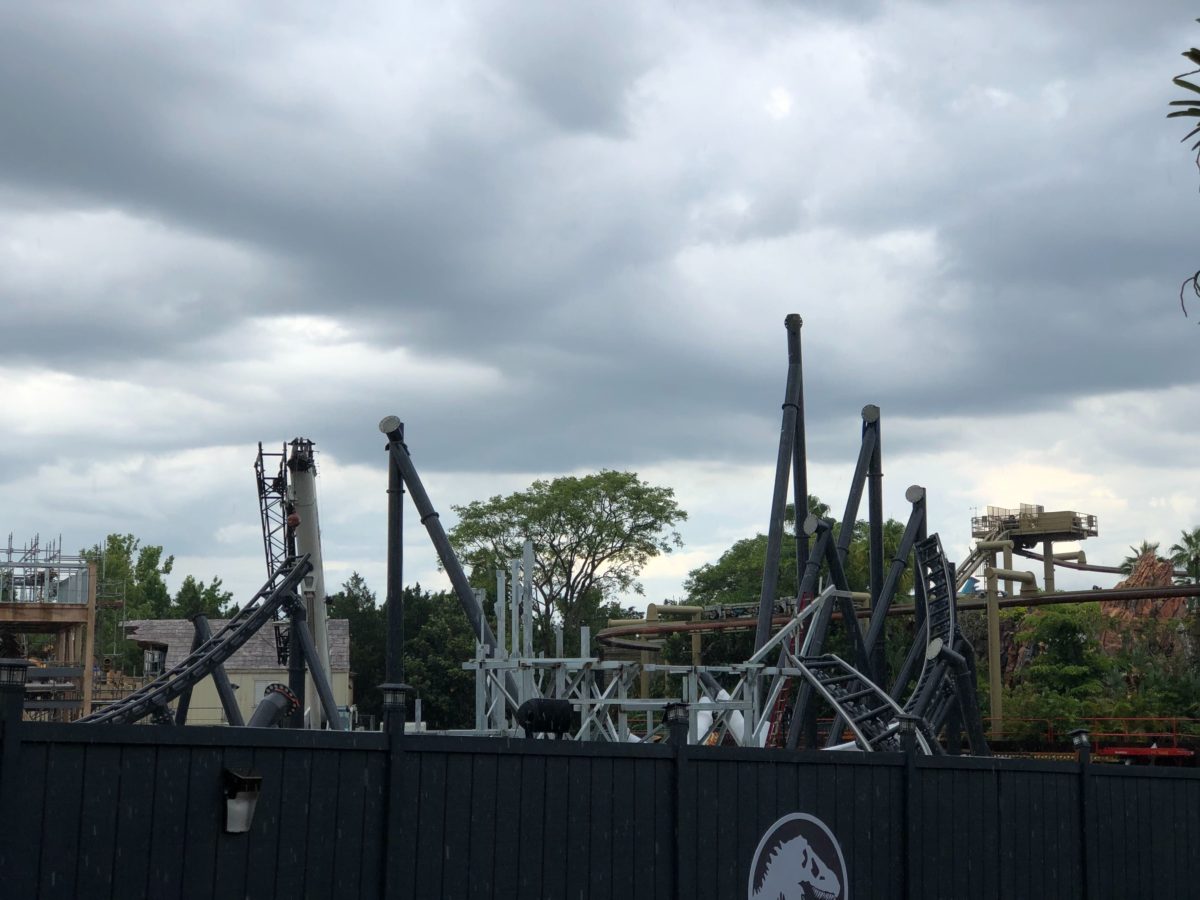 Grey framework is also being raised for what looks like show sets, not matching the black supports of the coaster track.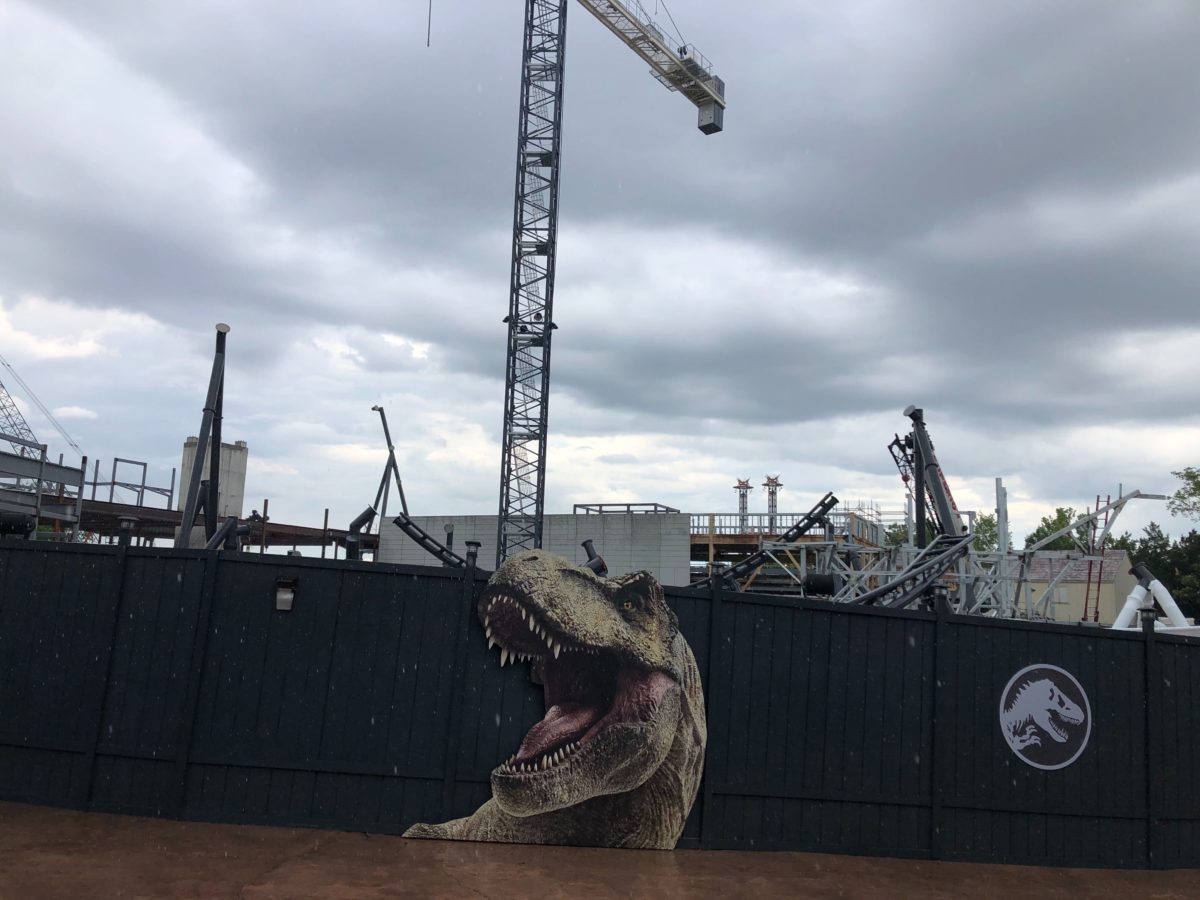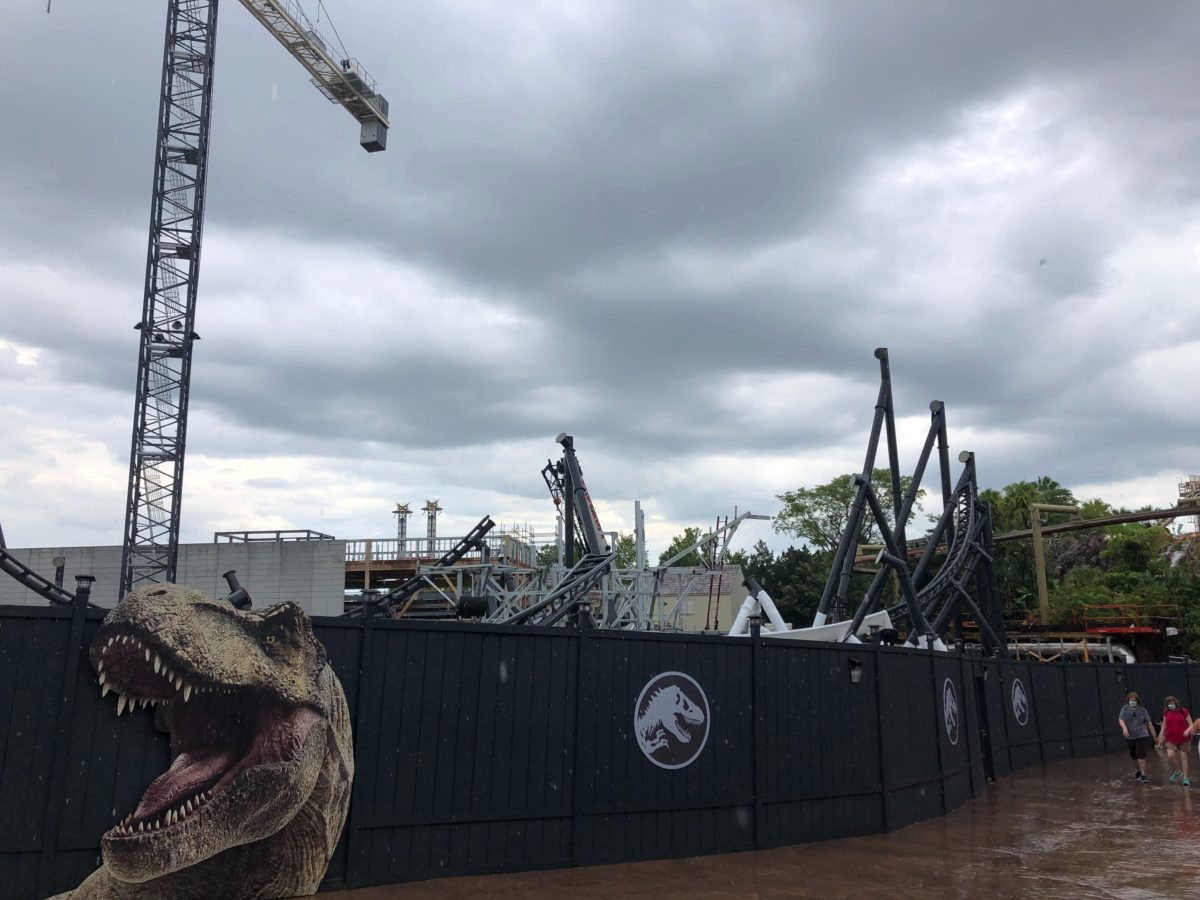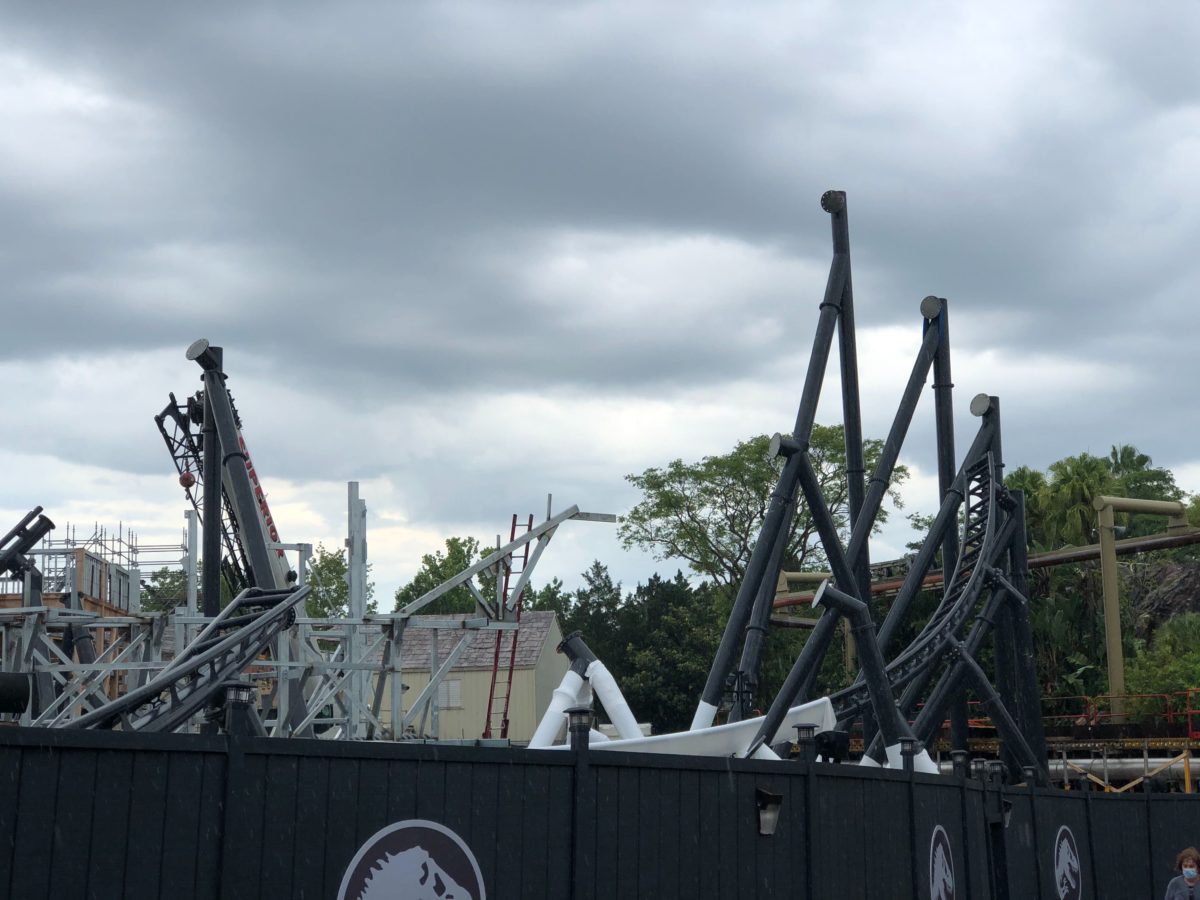 Is it just me, or does the grey framework resemble a dinosaur?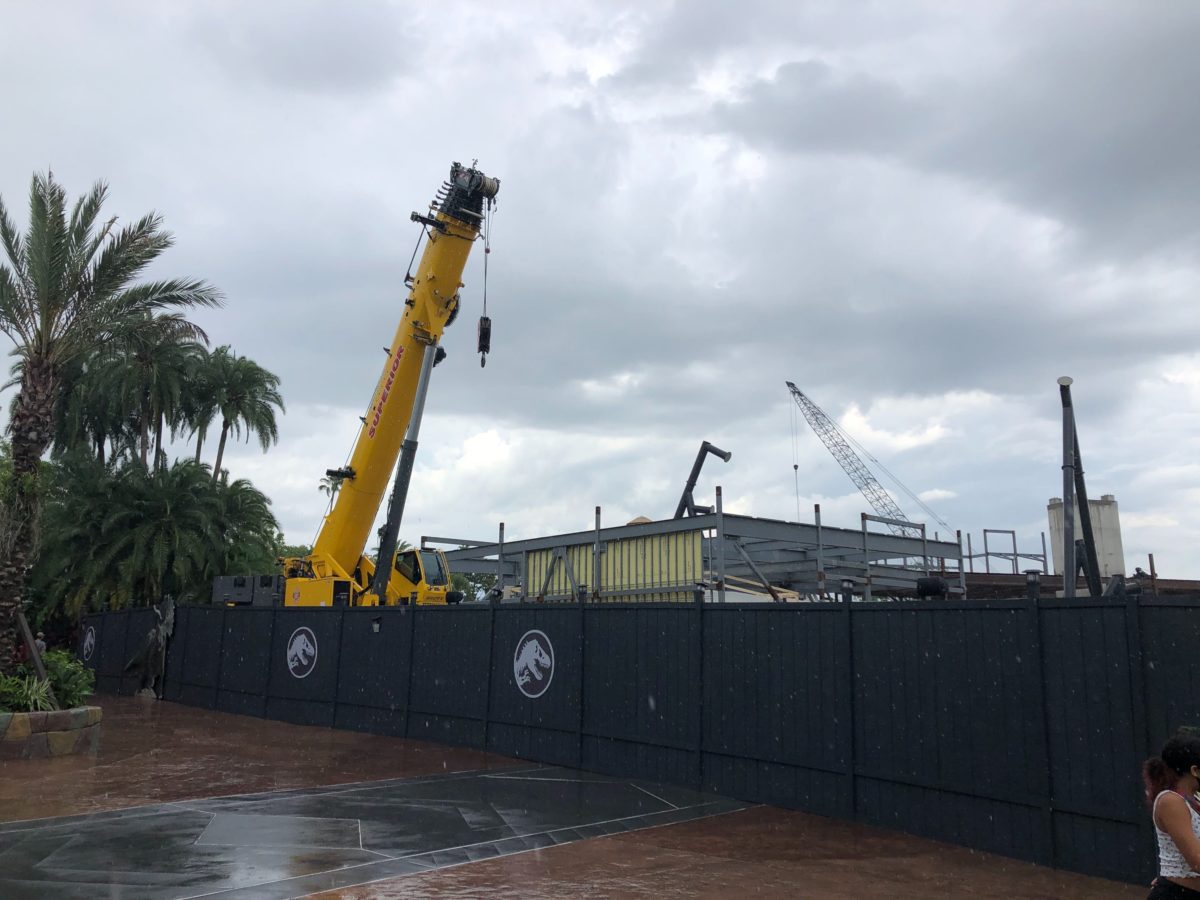 This building, supposedly containing a show scene, continues to go vertical.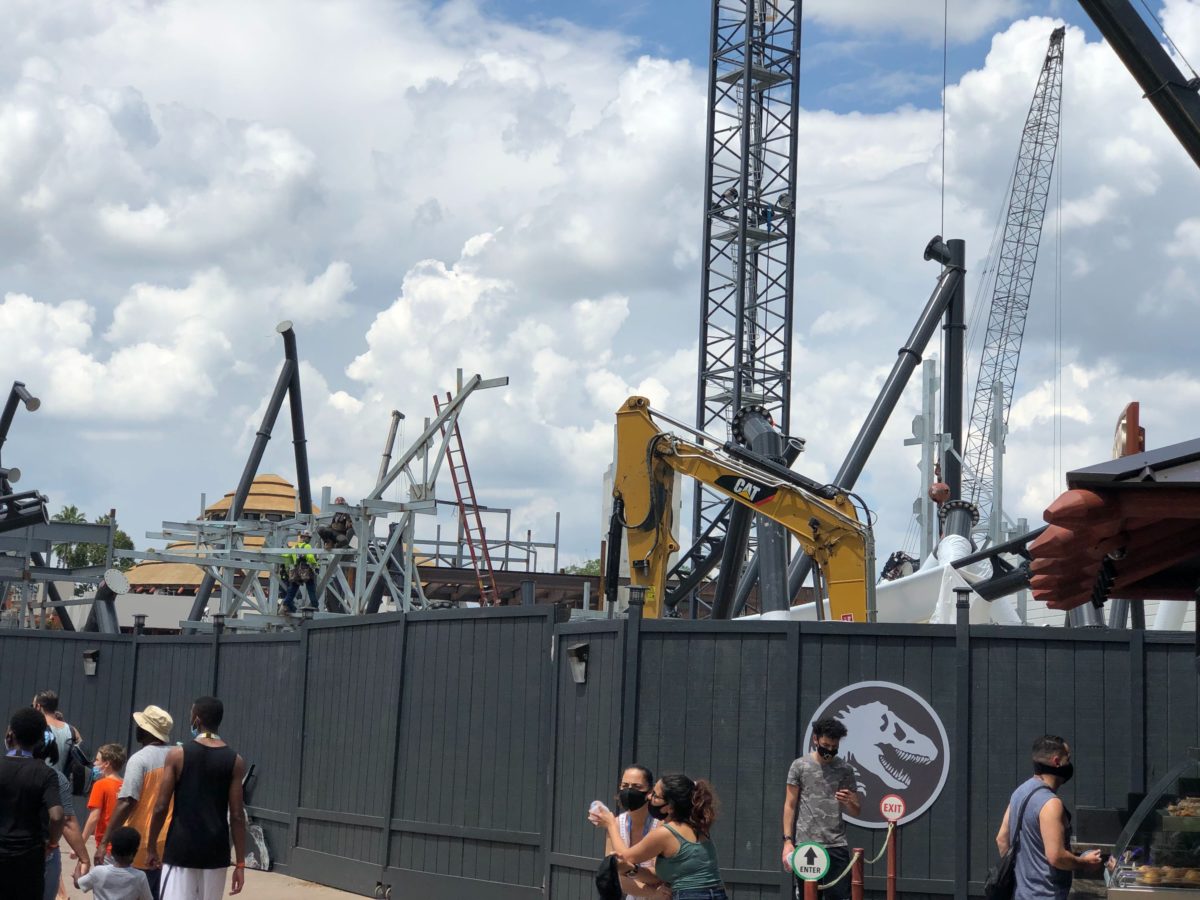 We close with this area near the Discovery Center, where supports still await their track.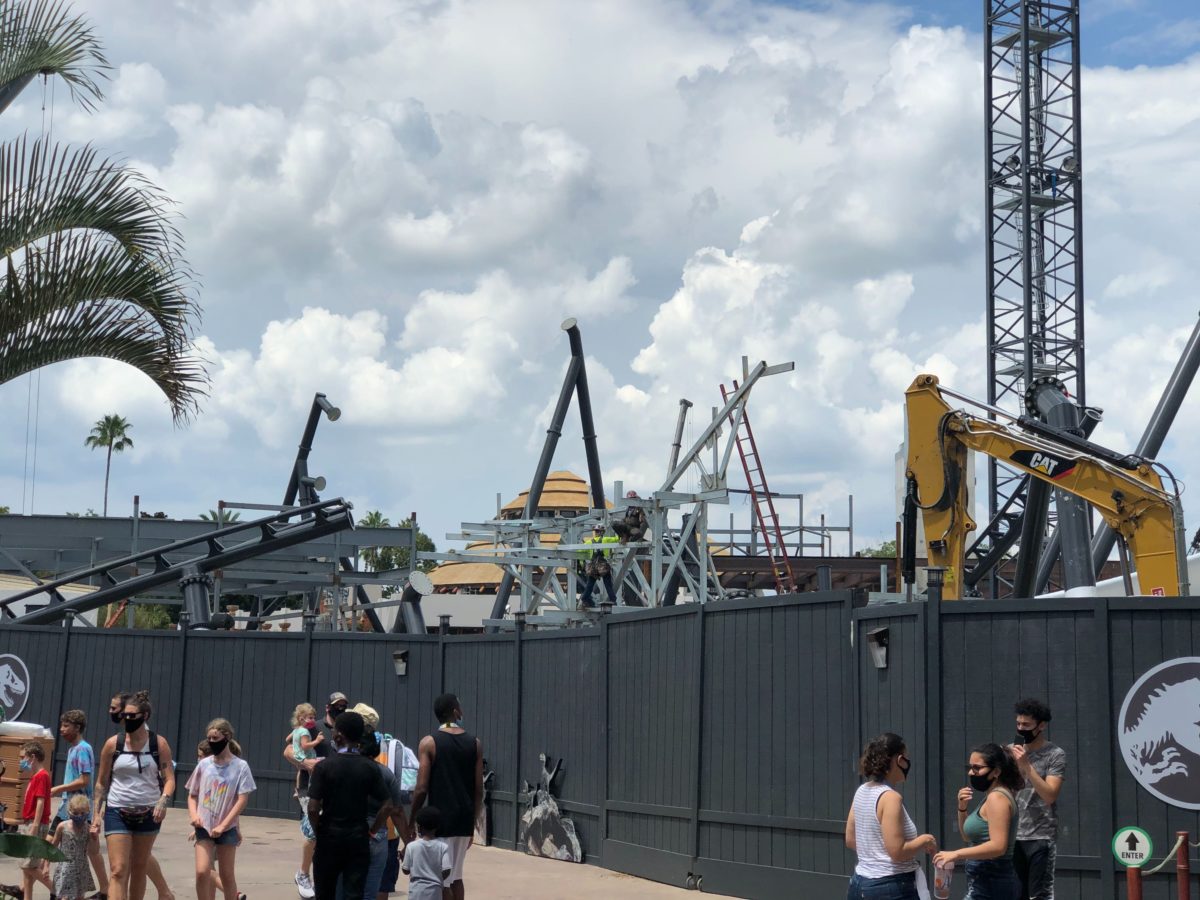 Seriously, it looks like a dinosaur to me, and I would know, I've eaten a lot of dinosaur chicken nuggets in my time.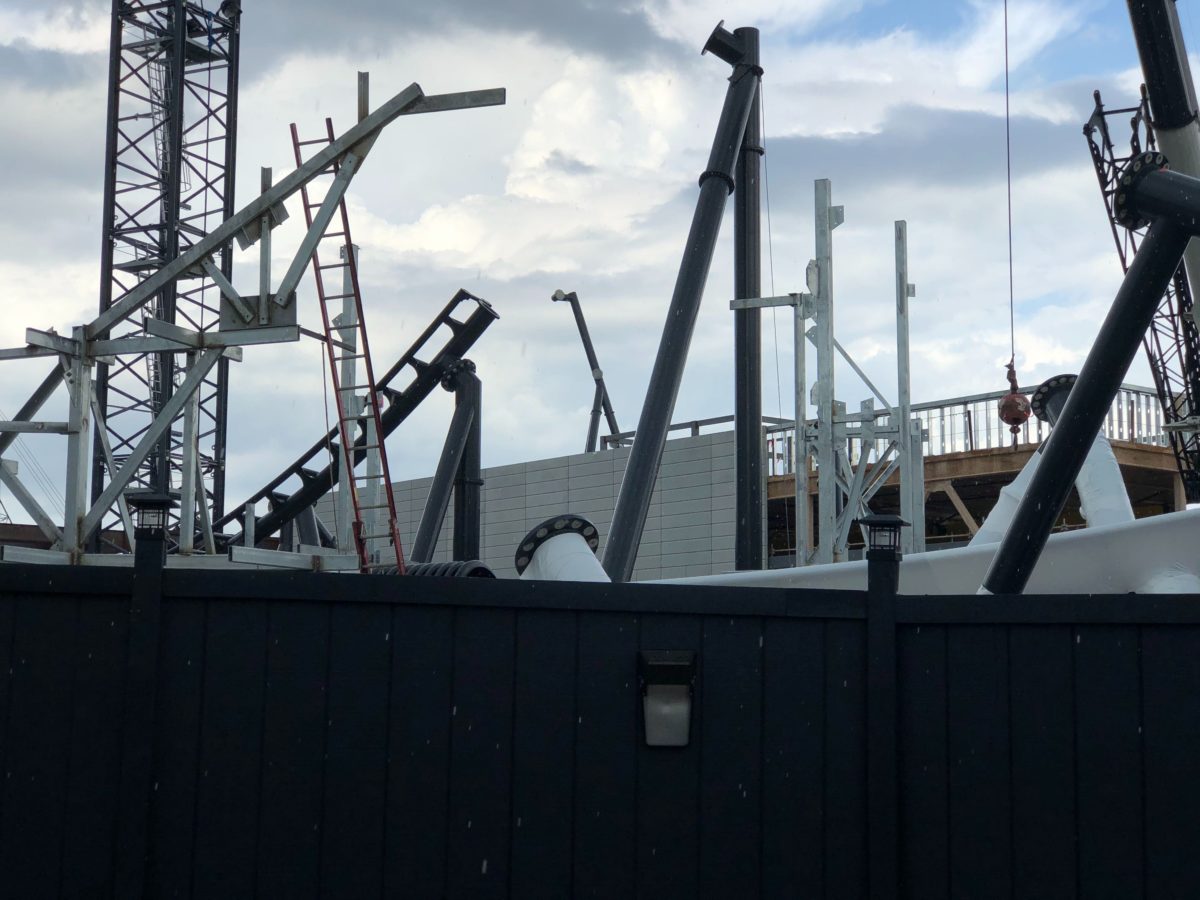 The grey framework being raised here are support frames, likely for rock work.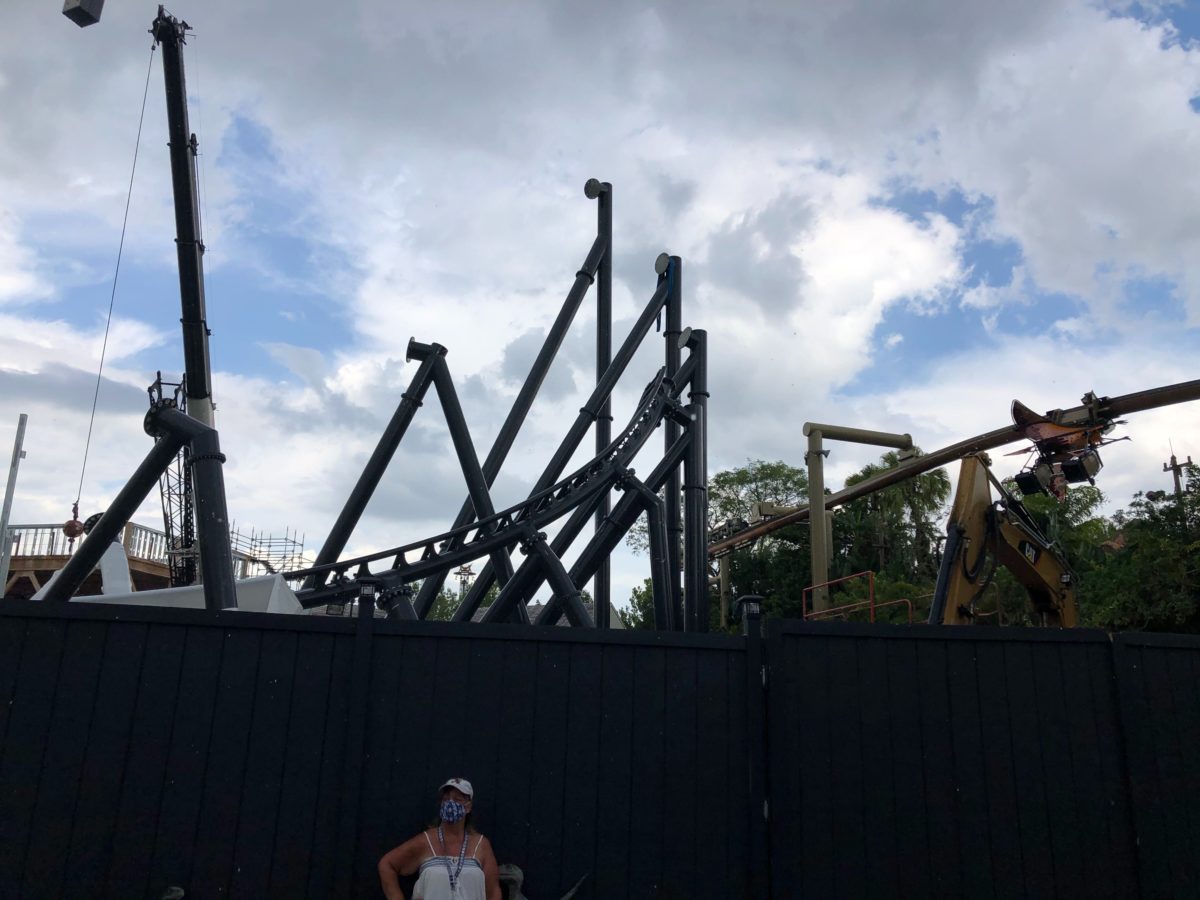 Here, you can see how close the track gets to Pteranodon Flyers.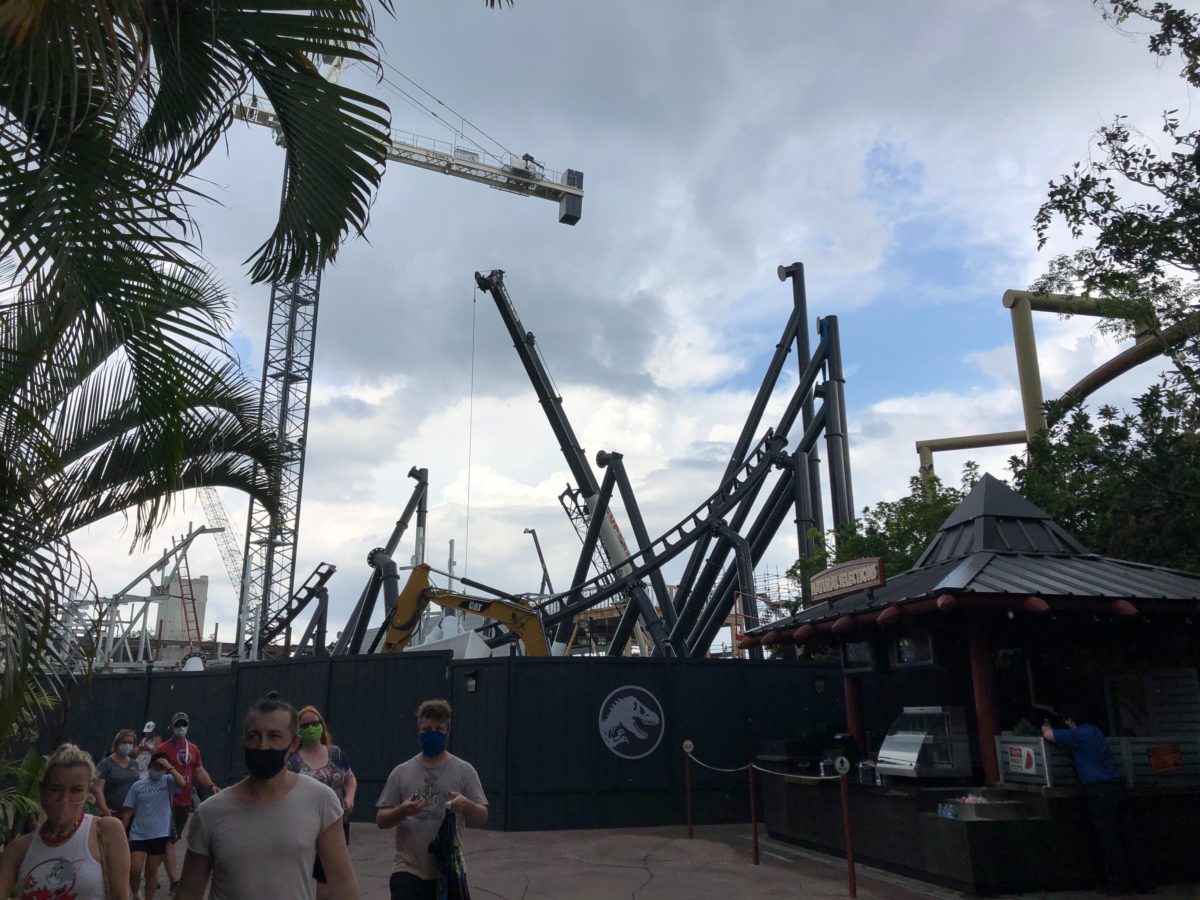 And as we leave Jurassic Park for the day, to borrow a phrase from Dr. Ian Malcom, "work… finds a way."
Keep reading WDWNT and Universal Parks News Today for complete coverage of the construction of the "Velocicoaster!"