What's better than seeing Monorails zooming by across Walt Disney World? Well, seeing theDisney Skyliner take to the skies once again. Since the closure, Disney Skyliner gondolas have been kept stationed at one of the terminals, but with the reopening of the resorts and theme parks soon upon us, the Skyliner gondolas were sent out on the line today in preparation.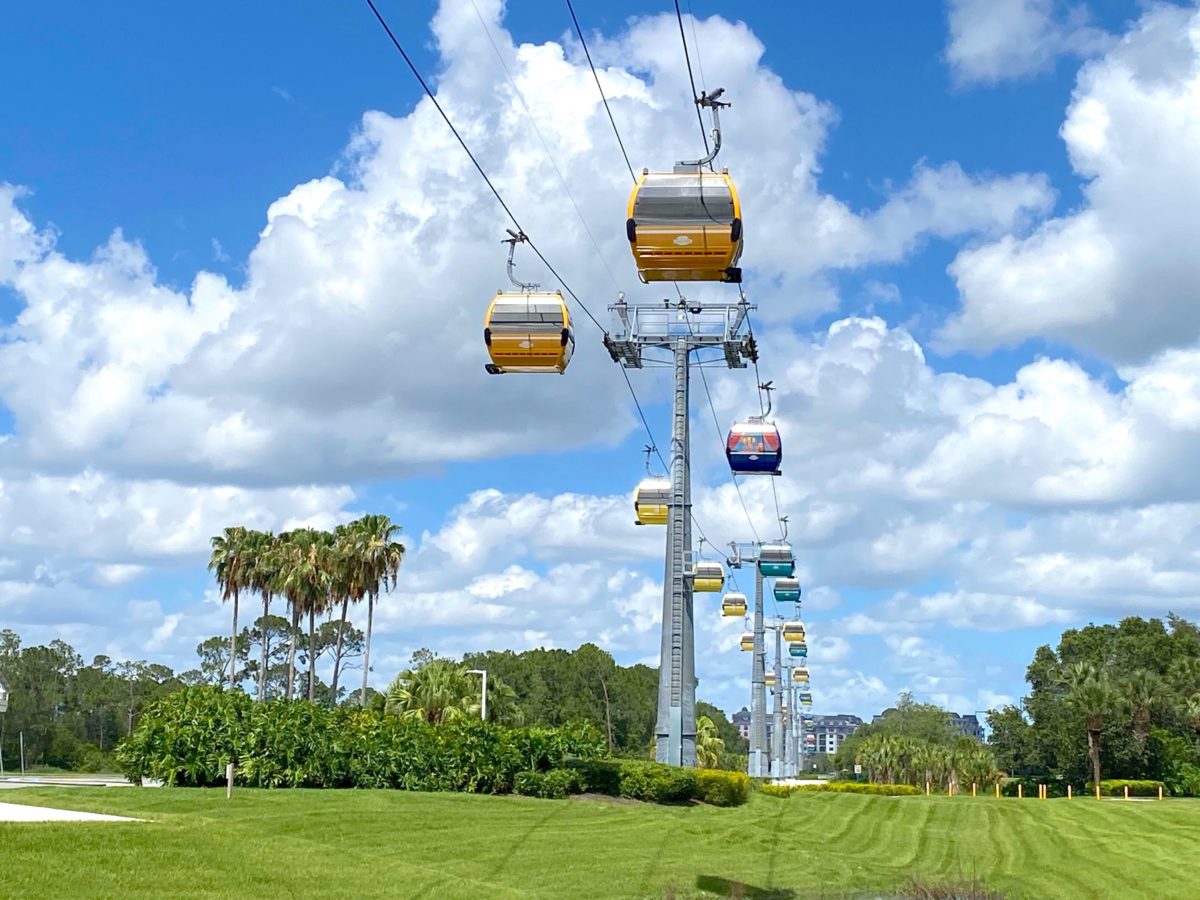 Currently, the only line seen testing is the one linking Disney's Caribbean Beach Resort to EPCOT, with an important stop at Disney's Riviera Resort, which is one of the Disney Vacation Club properties reopening this month on June 22.

Disney has stated the following about resort transportation for the reopening:
Complimentary Resort Transportation
Before the theme parks reopen, bus transportation will be available between your Disney Resort hotel and Disney Springs area.

When the theme parks reopen, complimentary transportation will also be provided between your Disney Resort hotel and Disney theme parks.

Transportation will operate with physical distancing measures in place, reducing capacity. As a result, you may experience delays.
While limited Monorail and Ferryboat transportation has been confirmed along with bus transportation and Disney's Magical Express airport transfers, no official announcements have been made regarding Disney Skyliner operations. Disney's Riviera Resort may be reopening on June 22, but it might not be until EPCOT opens on July 15 that Disney Skyliner transportation resumes for guests.
For more information on booking your next trip with our official travel agent sponsor, the Vacationeer, visit wdwnt.travel.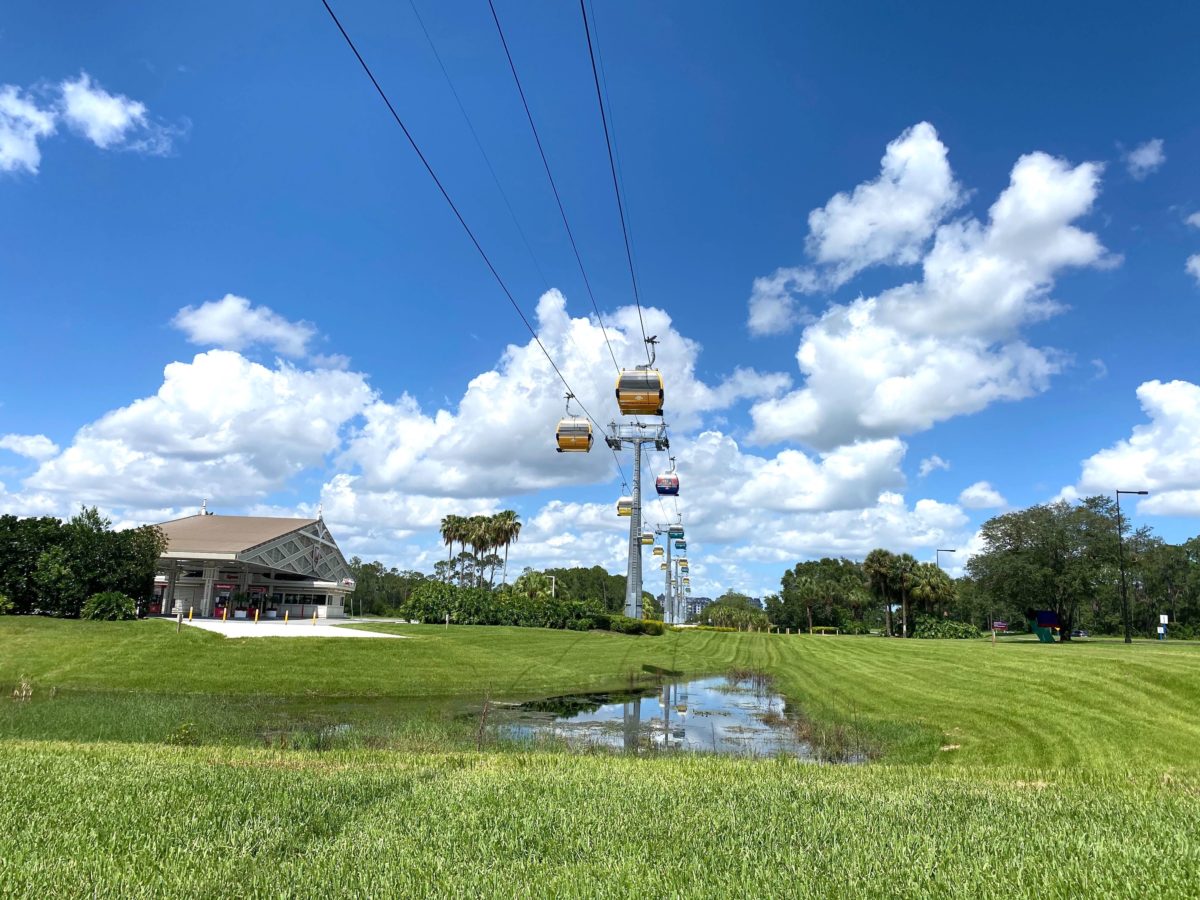 In any case, it was certainly a whimsical sight seeing all of these colorful gondolas back out on the line today.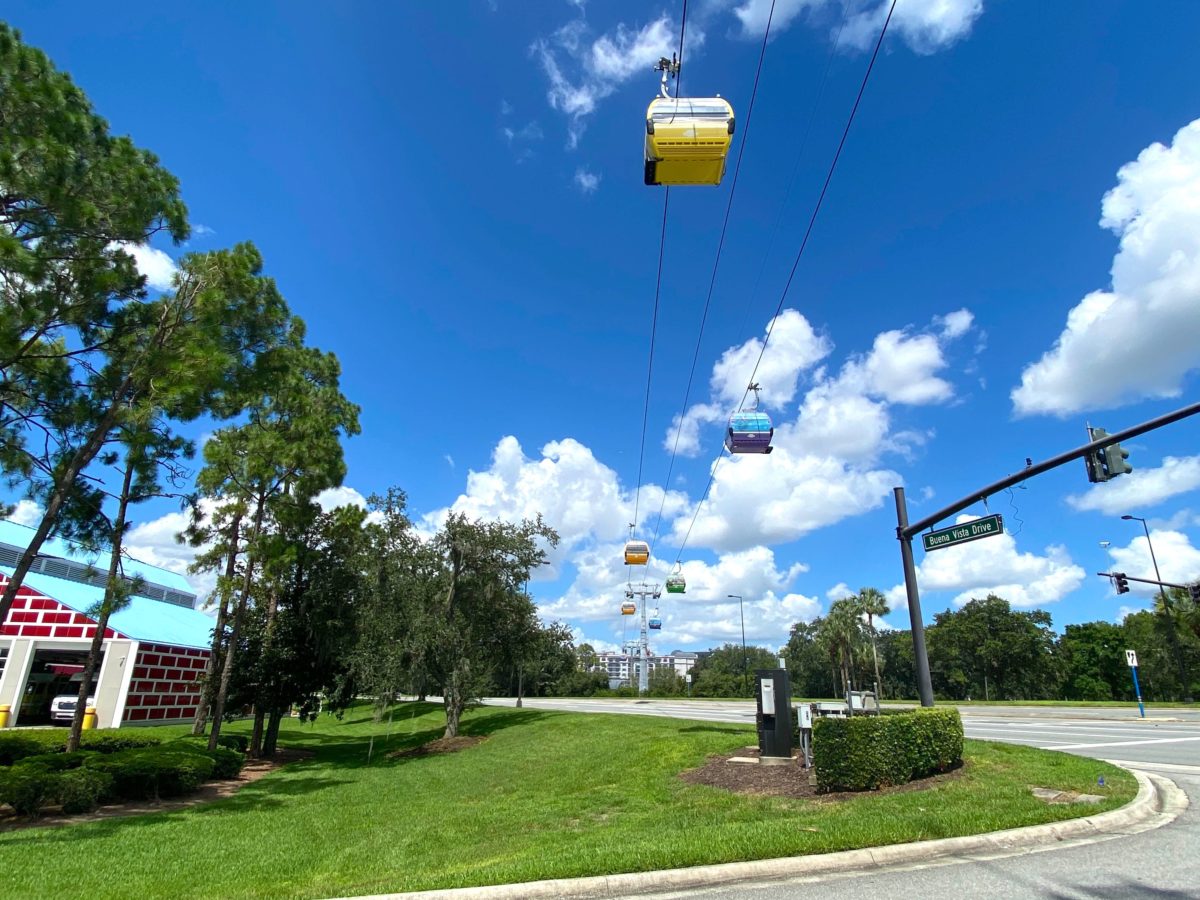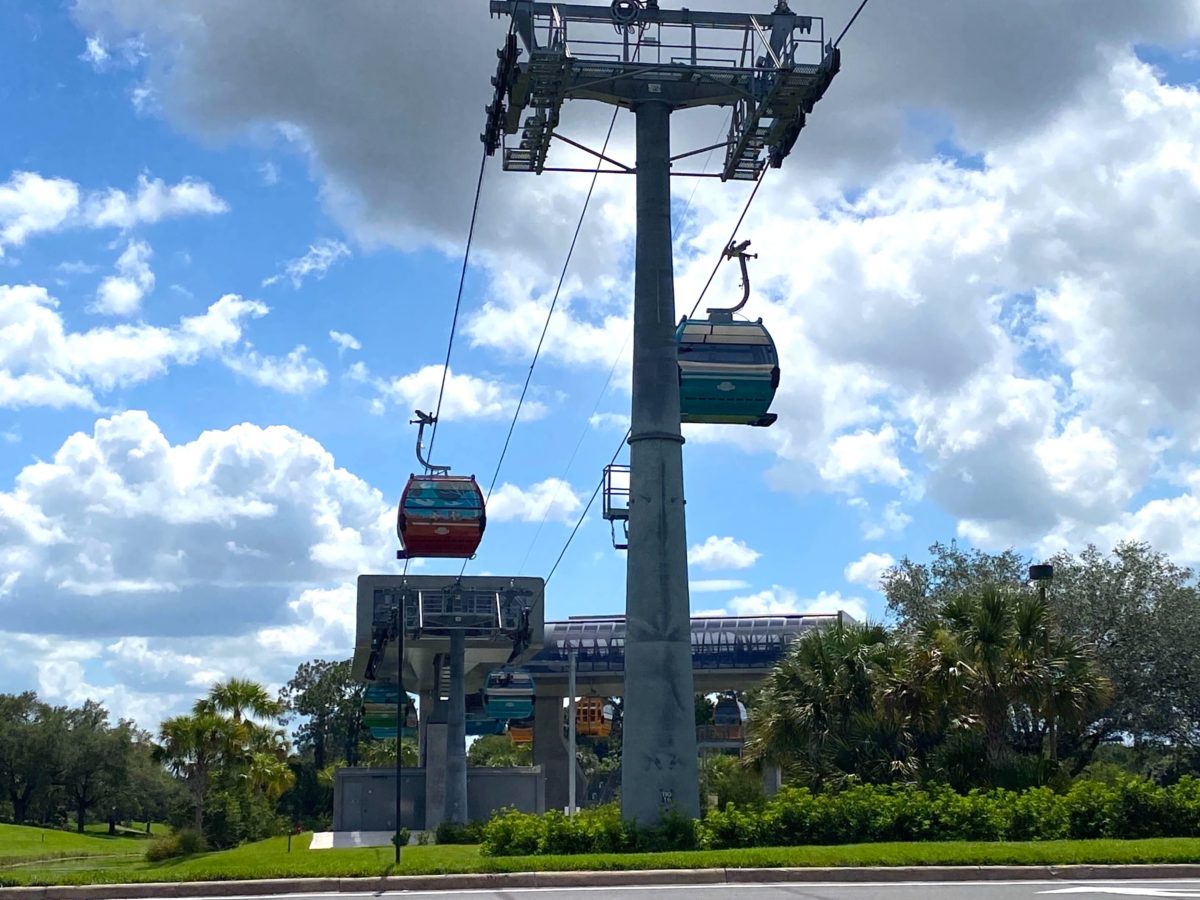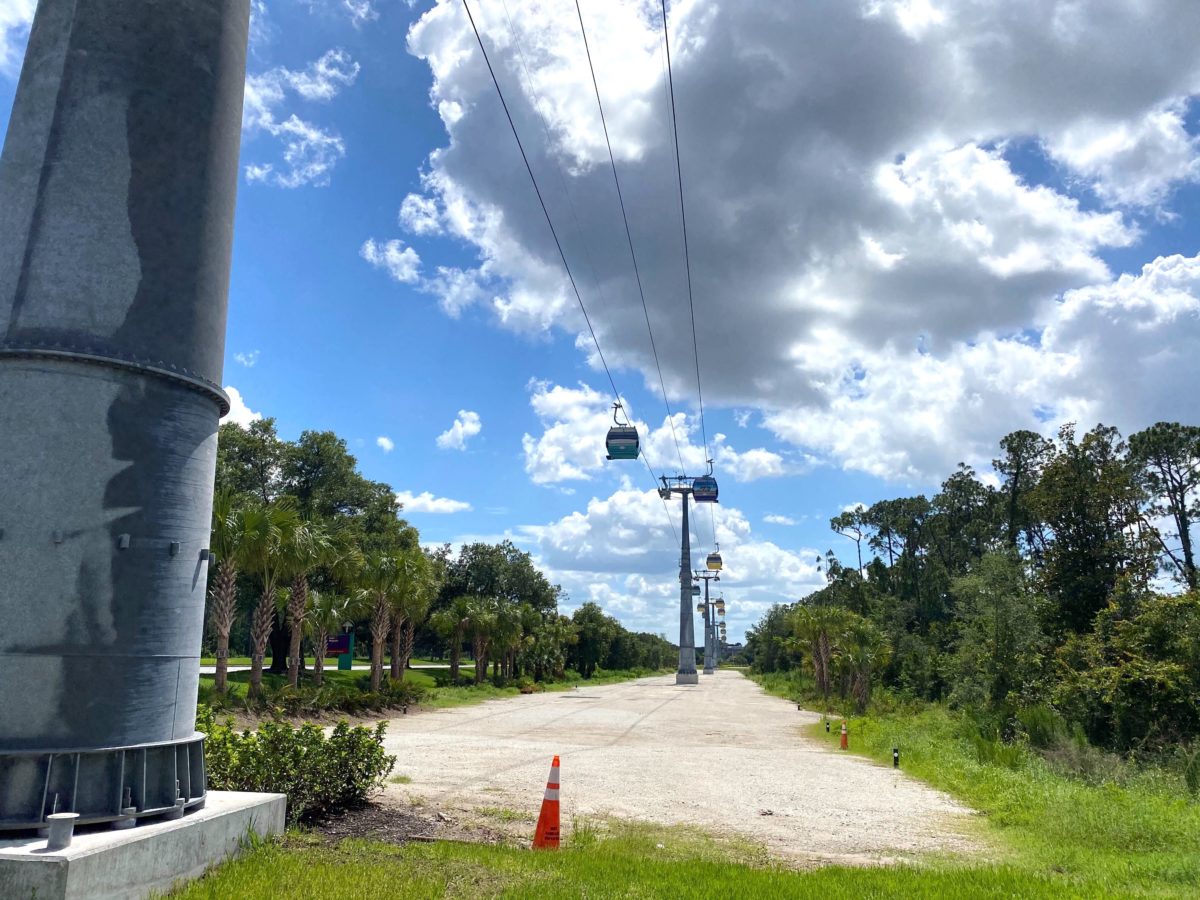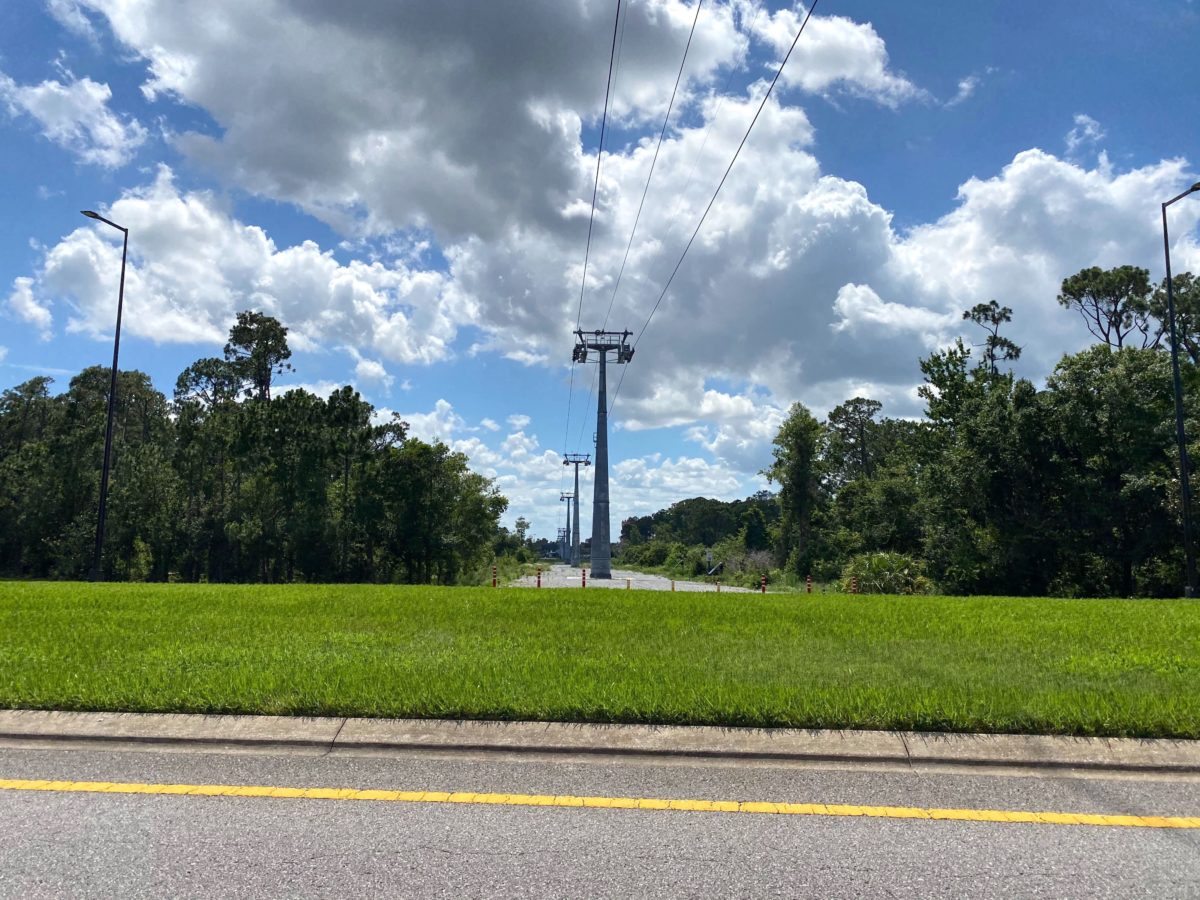 The Hollywood Studios line remains empty at this time. Do note that while gondolas were actively moving on the line earlier in the day, we spotted them fully stationary, as you can see in the video above.
No details have been released regarding new health and safety guidelines aboard the Disney Skyliner, but based off what we've seen so far, we assume that each gondola will receive a thorough cleaning or wiping-down of surfaces in between each parties, with parties receiving their own gondola in order to avoid overcrowding, and, of course, a squirt of hand sanitizer before and after entering the gondolas (or even fancy new sanitizer dispensers added into the gondolas themselves.)
Are you looking forward to riding the Disney Skyliner upon the reopening of the Walt Disney World theme parks? Let us know in the comments!