Halloween Horror Nights fans flocked to Universal Studios Florida today as the Tribute Store finally made its official, yet oddly quiet, grand opening. We soaked in the sights, sounds, and even smells of the Tribute Store today, and noticed a poster on the wall, teasing additional rooms could be coming soon.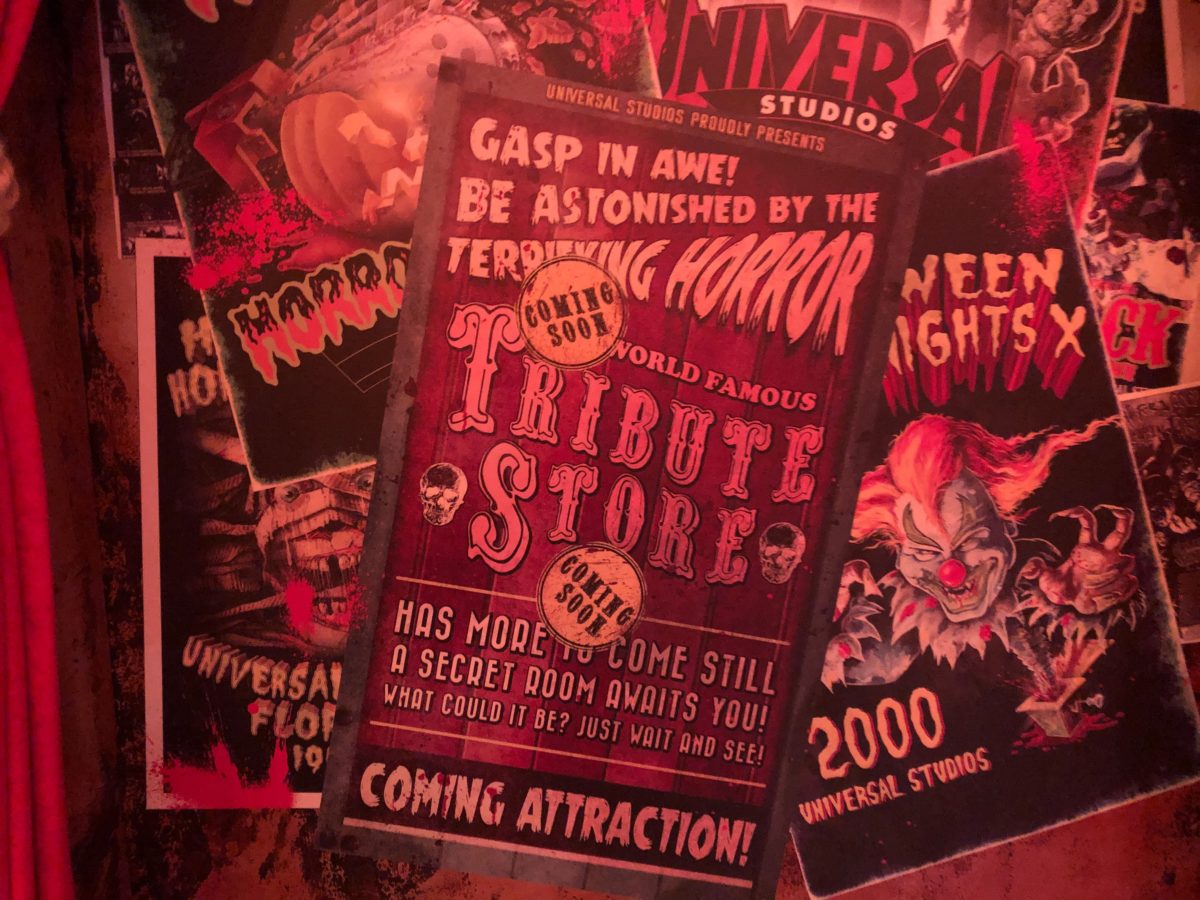 Gasp in awe! Be astonished by the terrifying horror! World famous Tribute Store has more to come still. A secret room awaits you! What could it be? Just wait and see! Coming Attraction!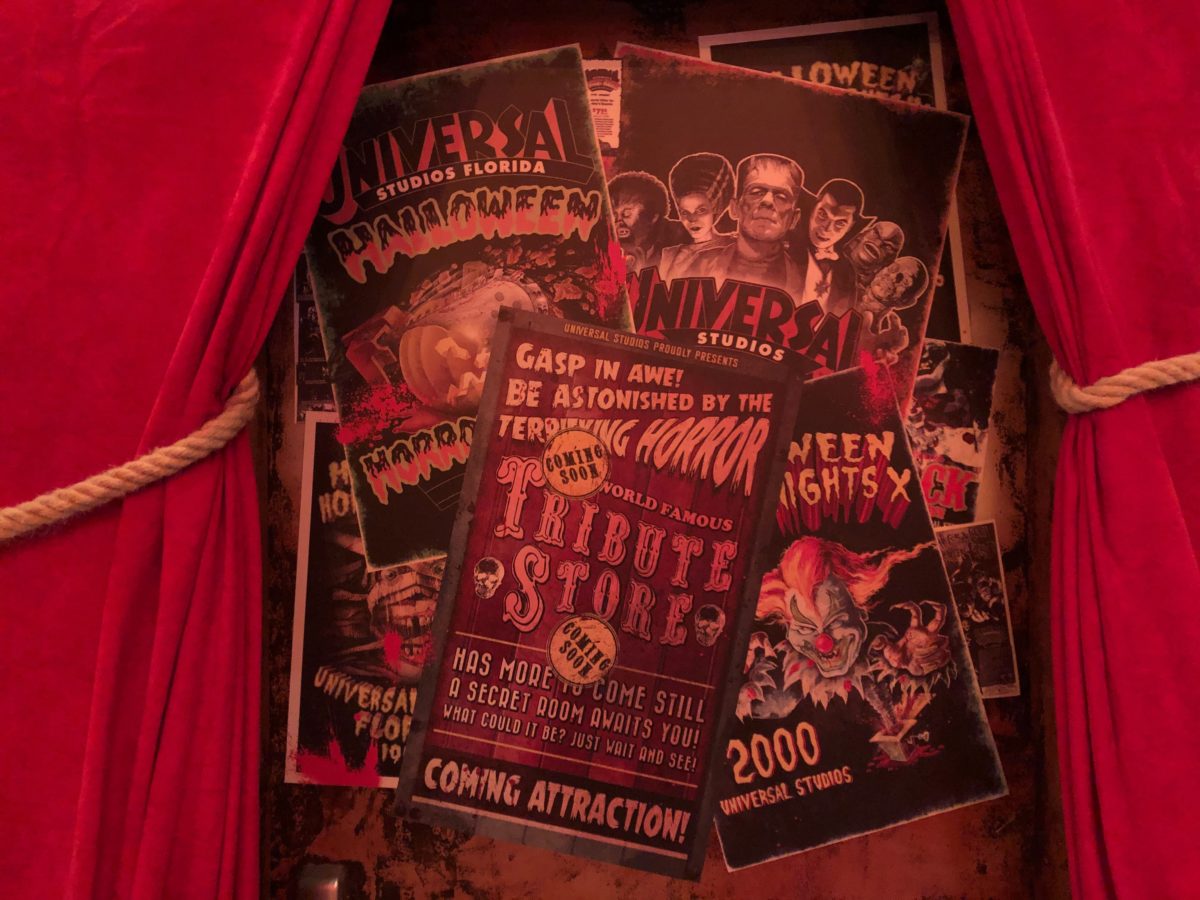 "Coming Soon" stickers add a little more excitement to the poster artwork. We can only assume this is a hint at the addition of at least one more room to the Tribute Store. Management had told us that the store would be opening in phases, so this poster gives us a lot to look forward to.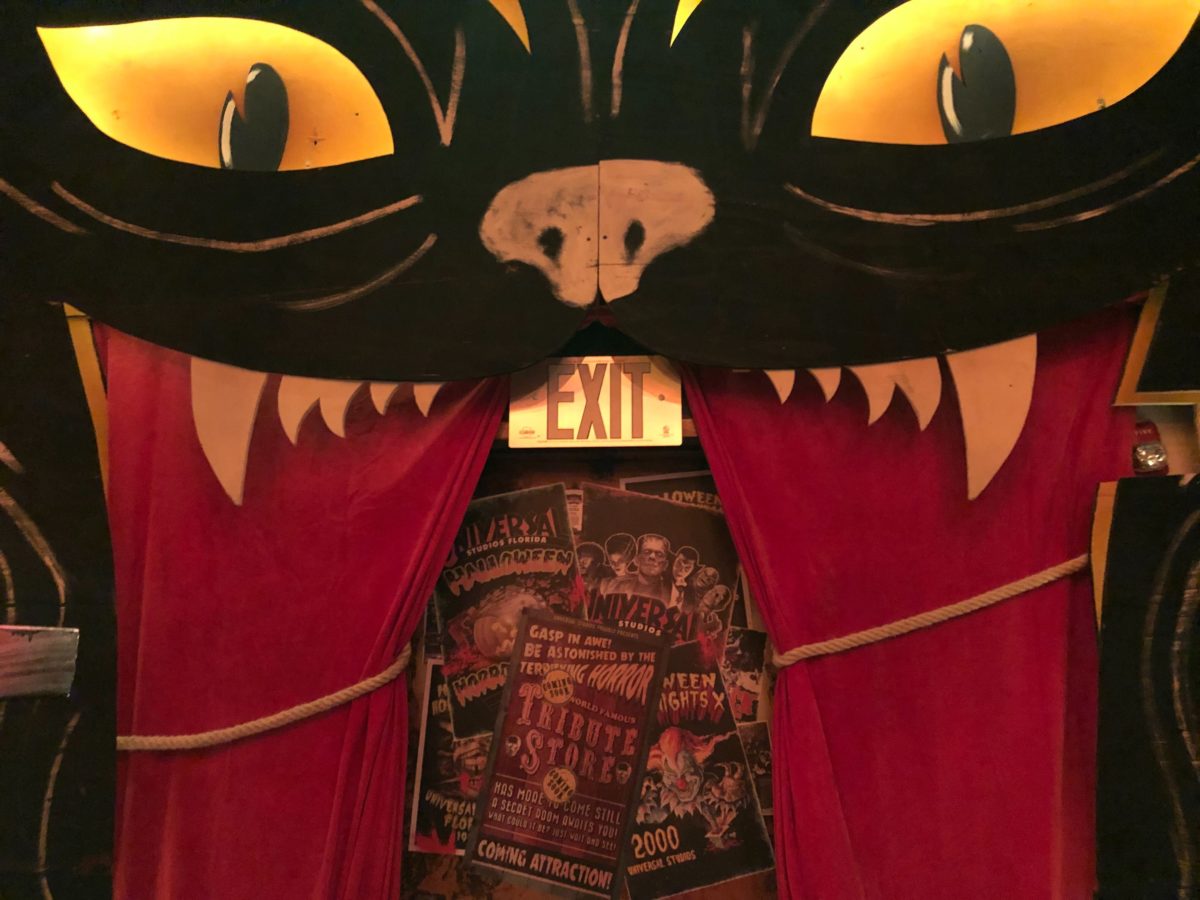 We were told that there are still a lot of discussions happening among management with what will be available when the new room opens, including the possibility of an on-demand T-shirt option so guests can select what shirt they would like to have printed. This is still up in the air, so we'll just have to wait and see what happens.
Be sure to stay tuned to Universal Parks News Today for more updates!