While not all past entertainment can be found during the reopening of Walt Disney World, we were pleased to learn that some fan favorites would in fact be returning. We found out this week that Mariachi Cobre and the JAMMitors will be performing throughout the day at the America Gardens Theatre at the America pavilion in EPCOT.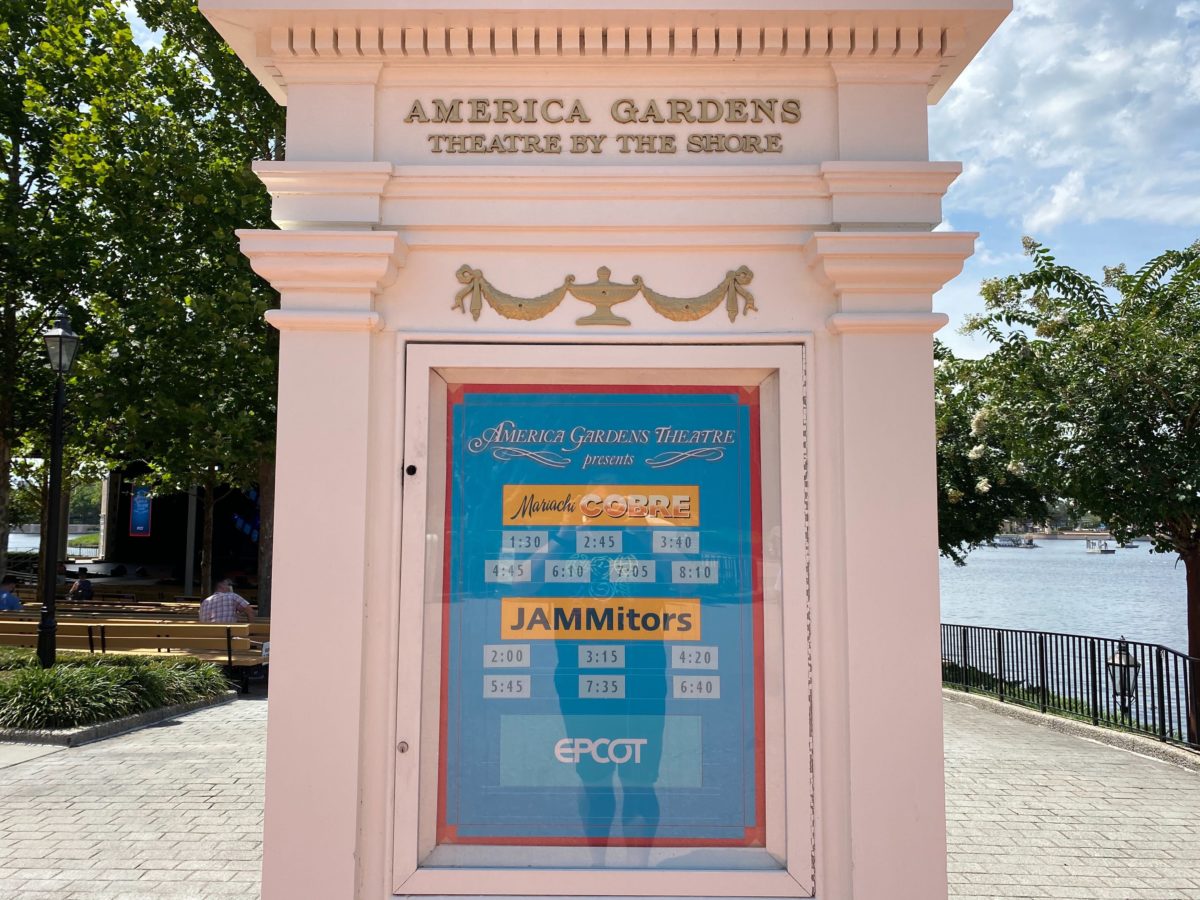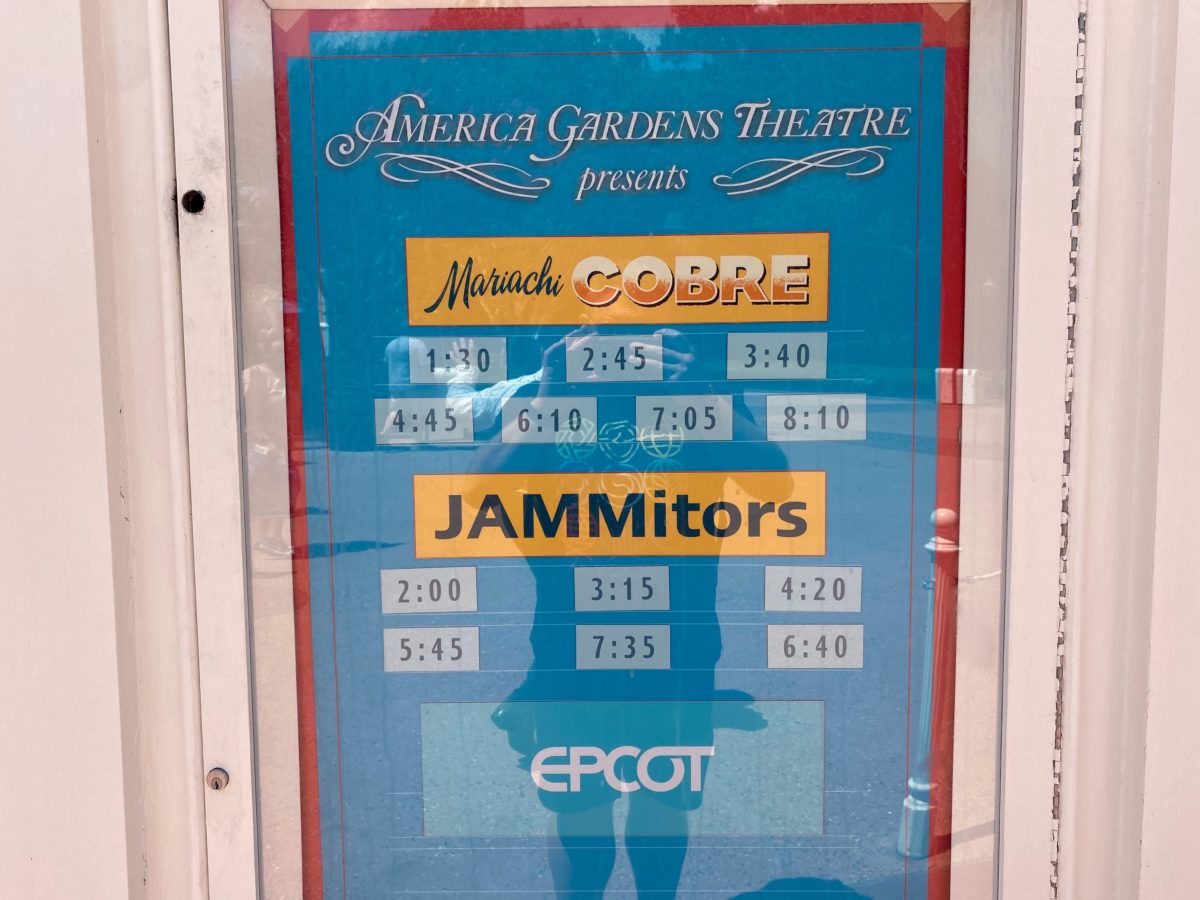 As you can see the two live acts perform on a frequent rotation starting at 1:30pm with the last performance at 8:10pm.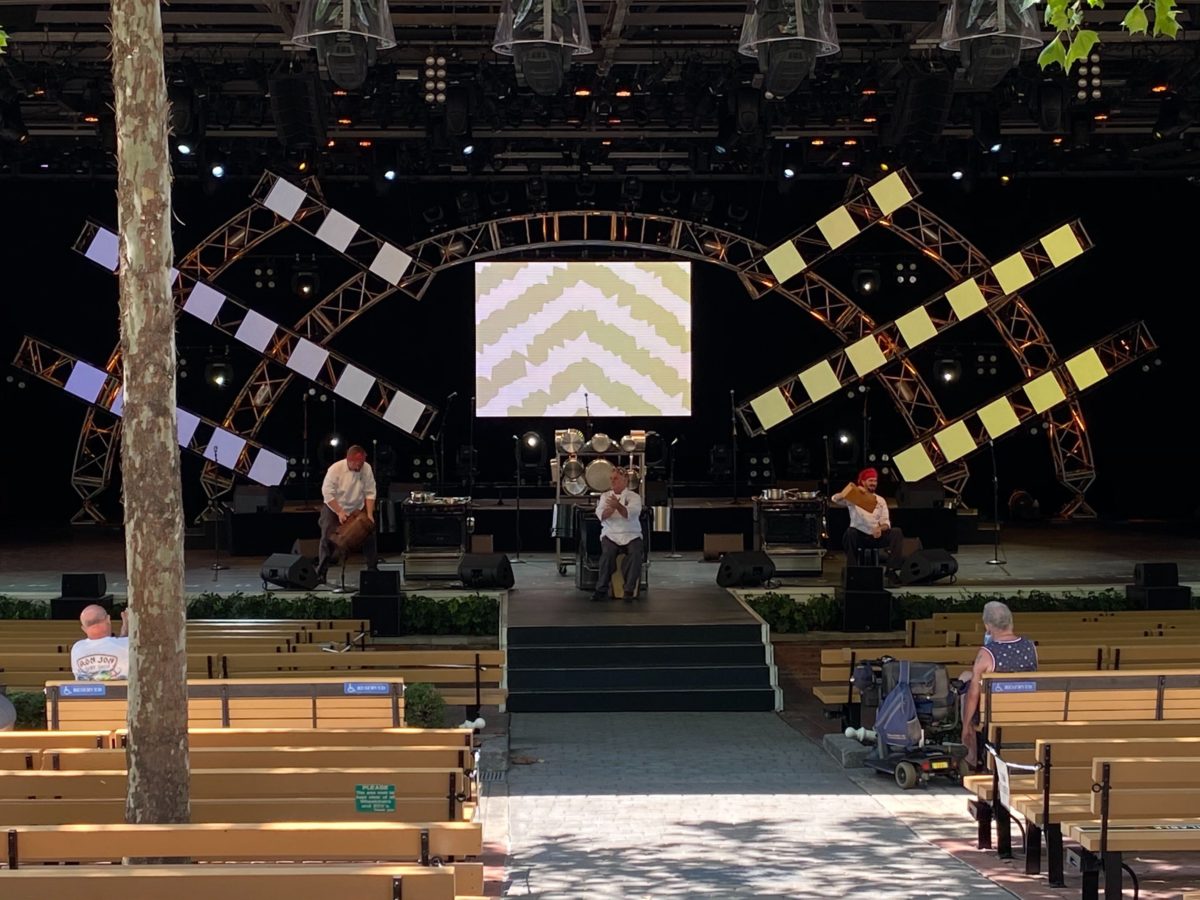 Mariachi Cobre previously played outside at the Mexico pavilion. They are known for their spirited performances of songs such as "Cielito Lindo" and "The World Es Mi Familia" from Pixar's Coco.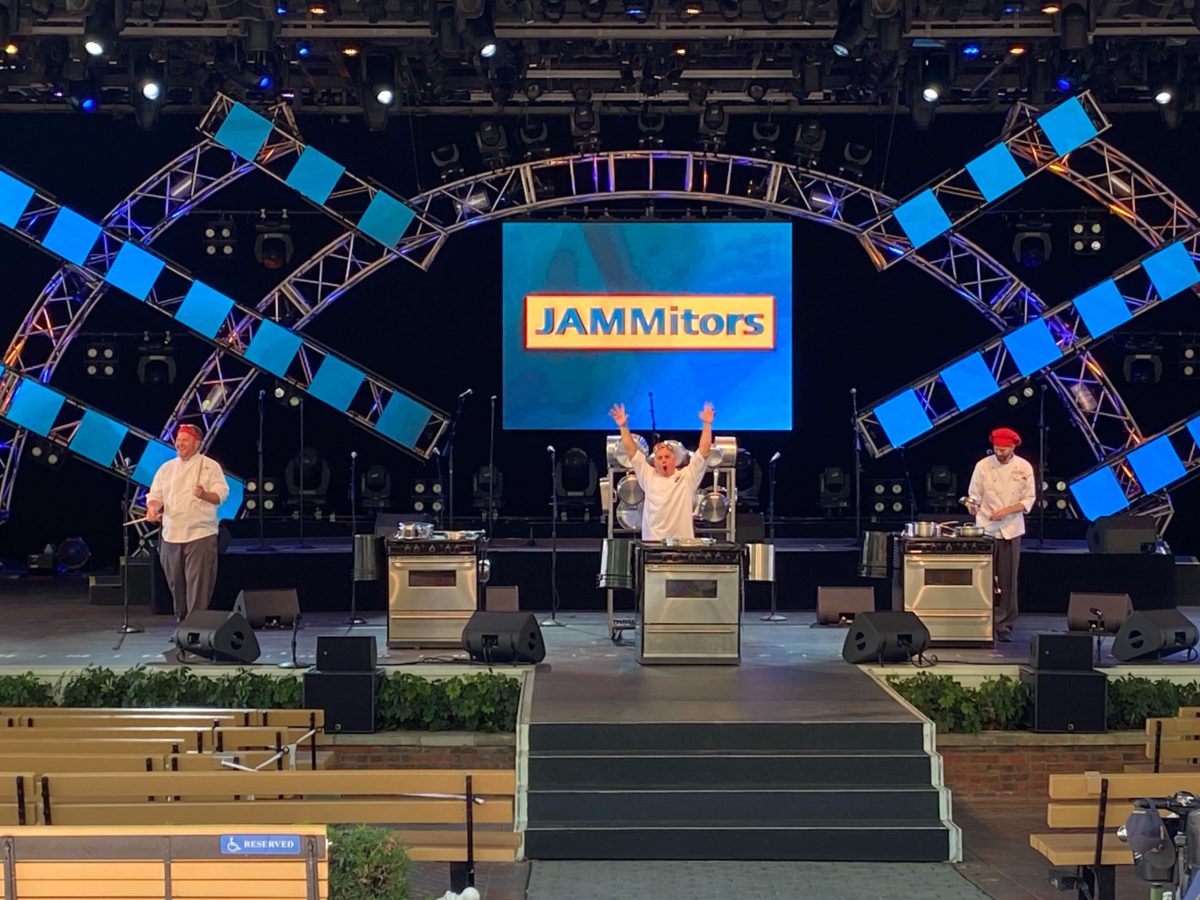 We were able to catch a performance from the ever-lively JAMMitors! These entertainers are known for using unconventional objects, such as trash bins and kitchen utensils, to create some real beats. You may have previously seen them perform in Future World.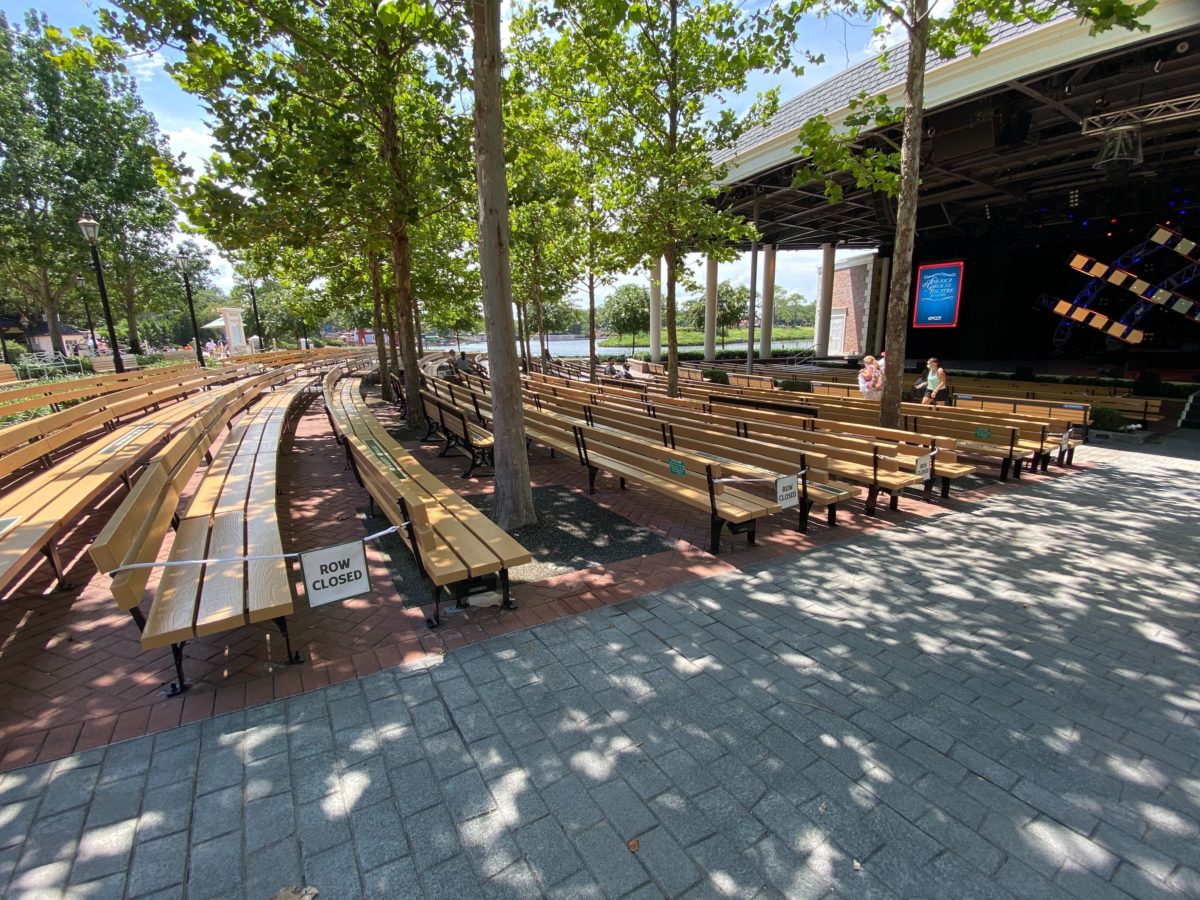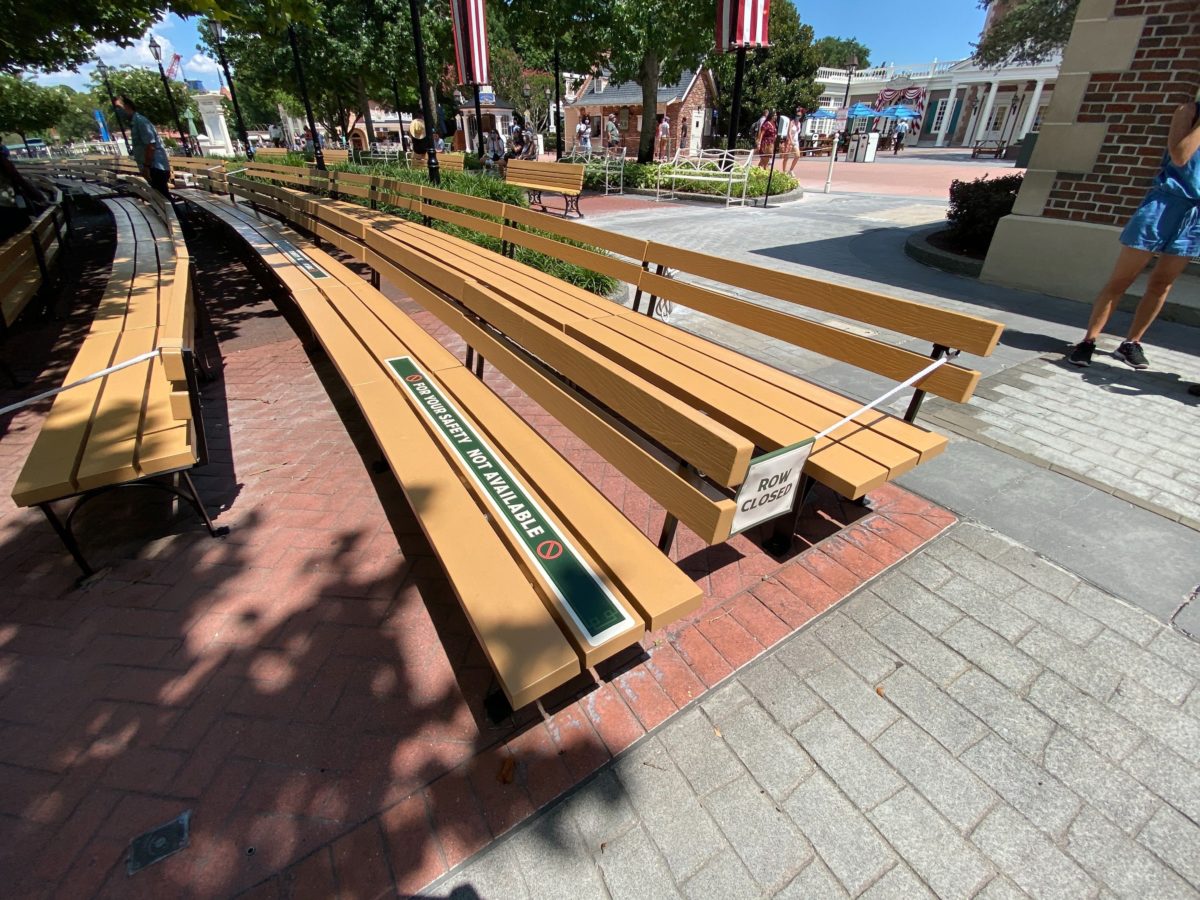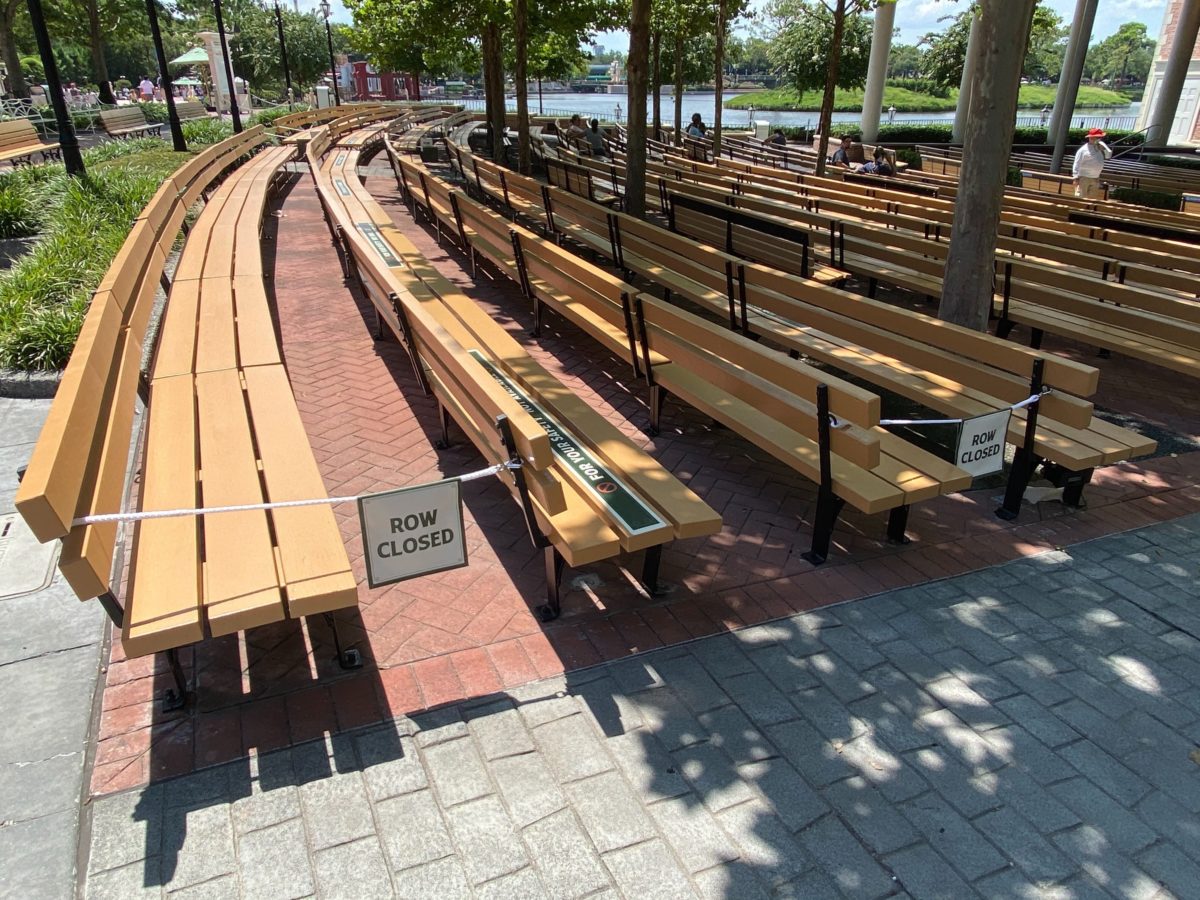 Every other row has been roped off with a hanging sign saying "Row Closed". There are also long green and white signs placed onto the benches indicating where a guest should not sit in order to maintain social distancing guidelines. The signs on the benches read "For Your Safety Not Available".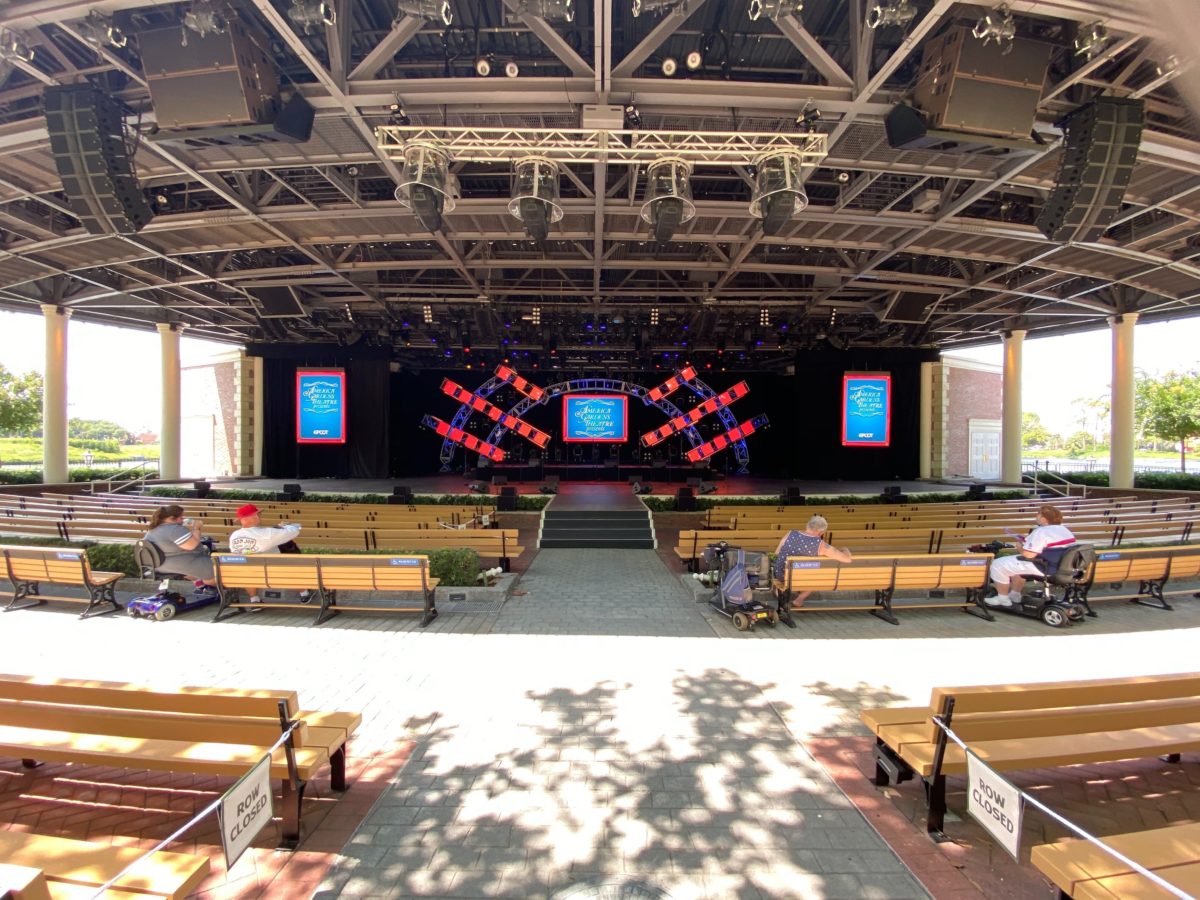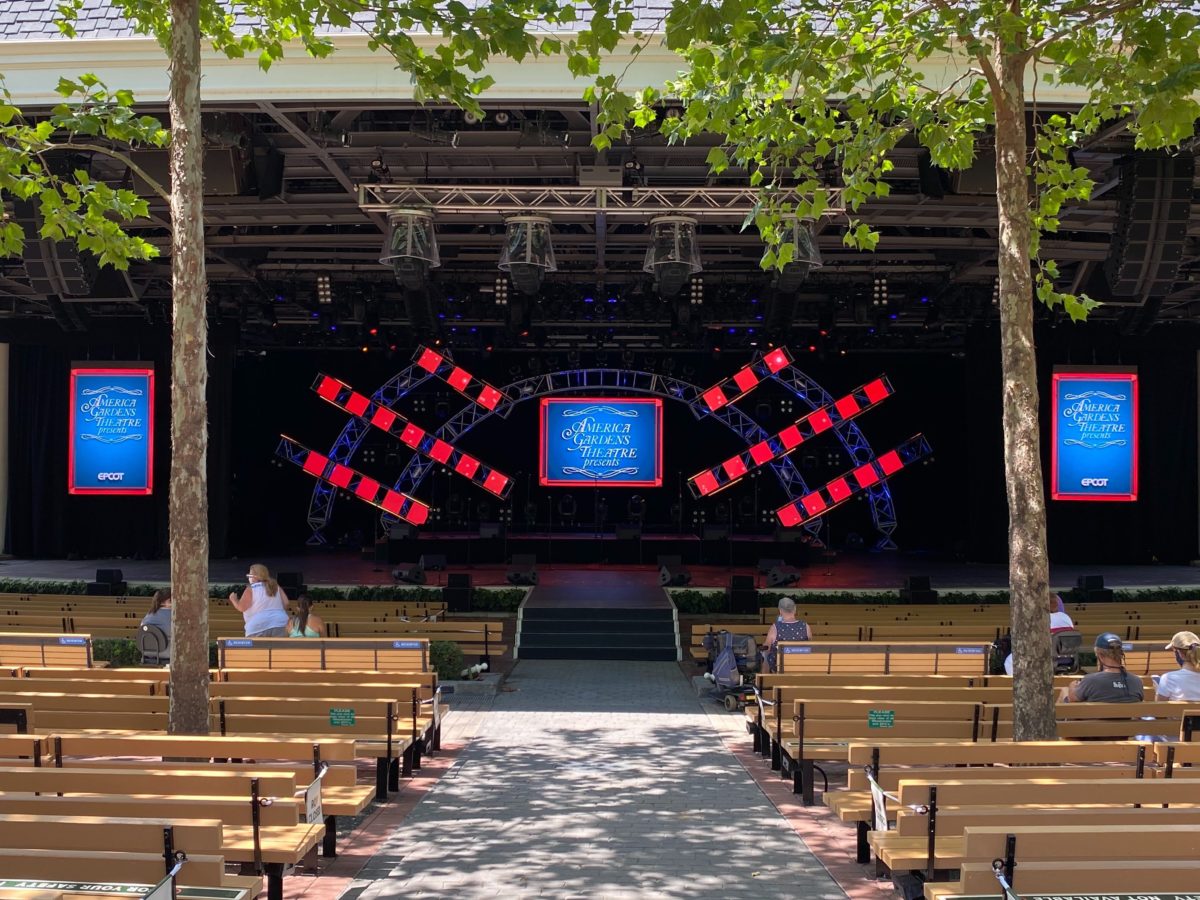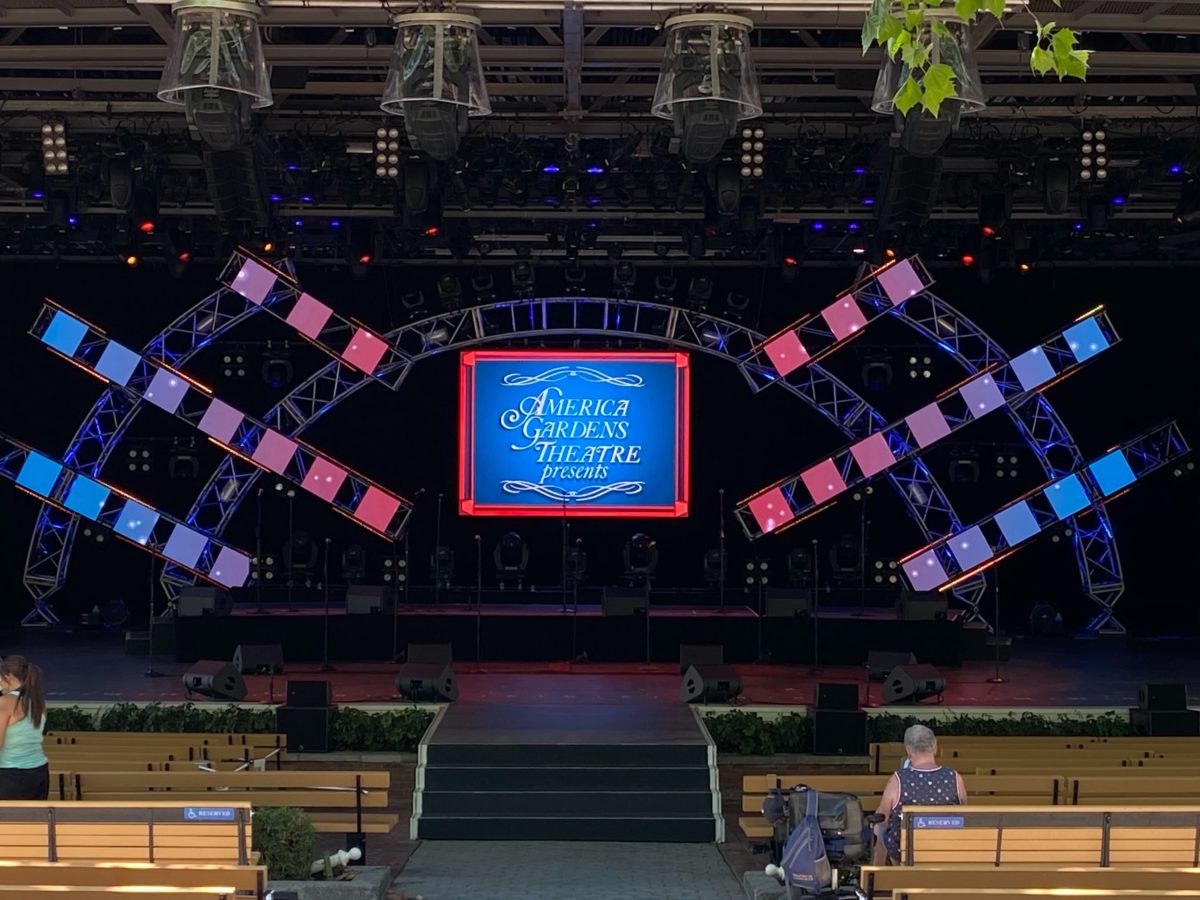 The theater screen displays the name of the group as they perform along with bright, colorful lights. In between acts, it stays on the "America Garden Theatre presents" screen.
The America Gardens Theatre has been known to host a variety of live entertainers and performances throughout the year including the Candlelight Processional and the Eat to the Beat Concert Series. Stay tuned to wdwnt.com to see if any more performers will be coming to this theater after its reopening. Until then you can head on over to the UK pavilion to watch "The Piano Lady" or watch character filled cavalcades.