Welcome back to the Magic Kingdom! We are very excited to be back in the park, and have been busy familiarizing ourselves with the new social distancing protocols which have been implemented to help keep Cast Members and guests safe during their visit. The next attraction we have to ride is the Tomorrowland Speedway, so get your seat-belts on, and let's go for a drive!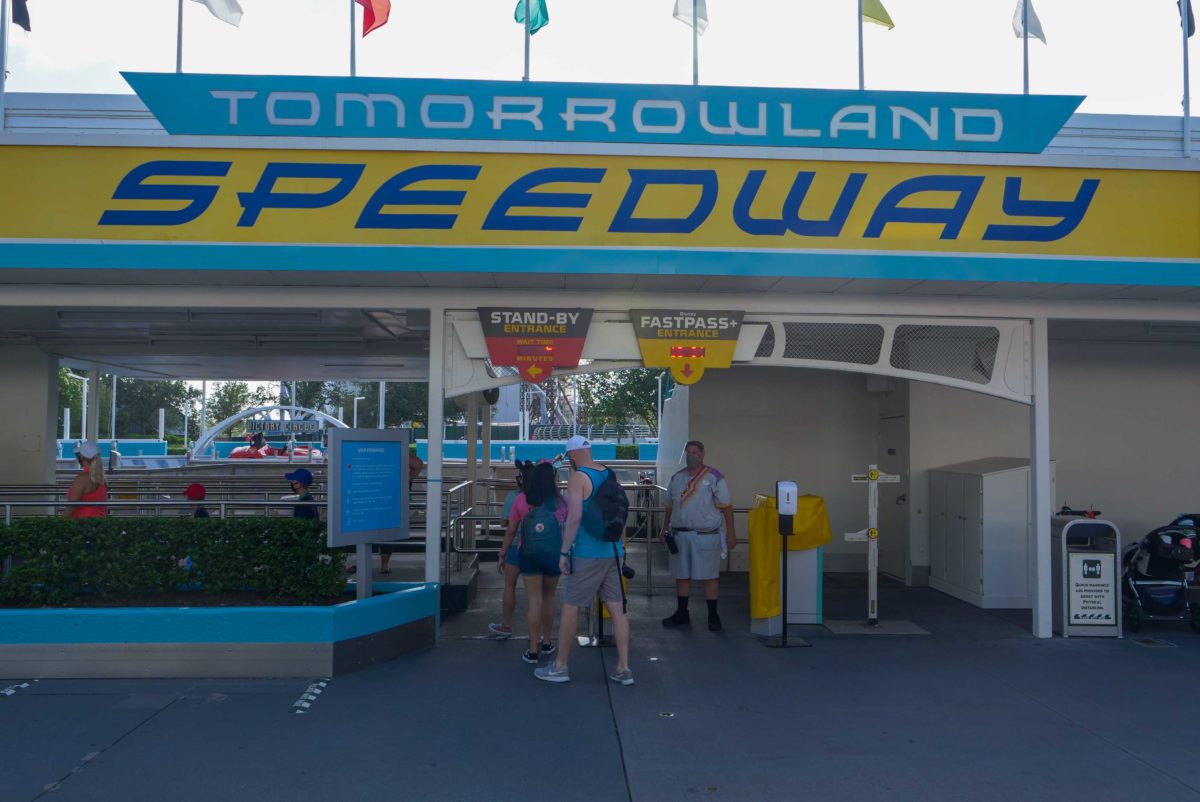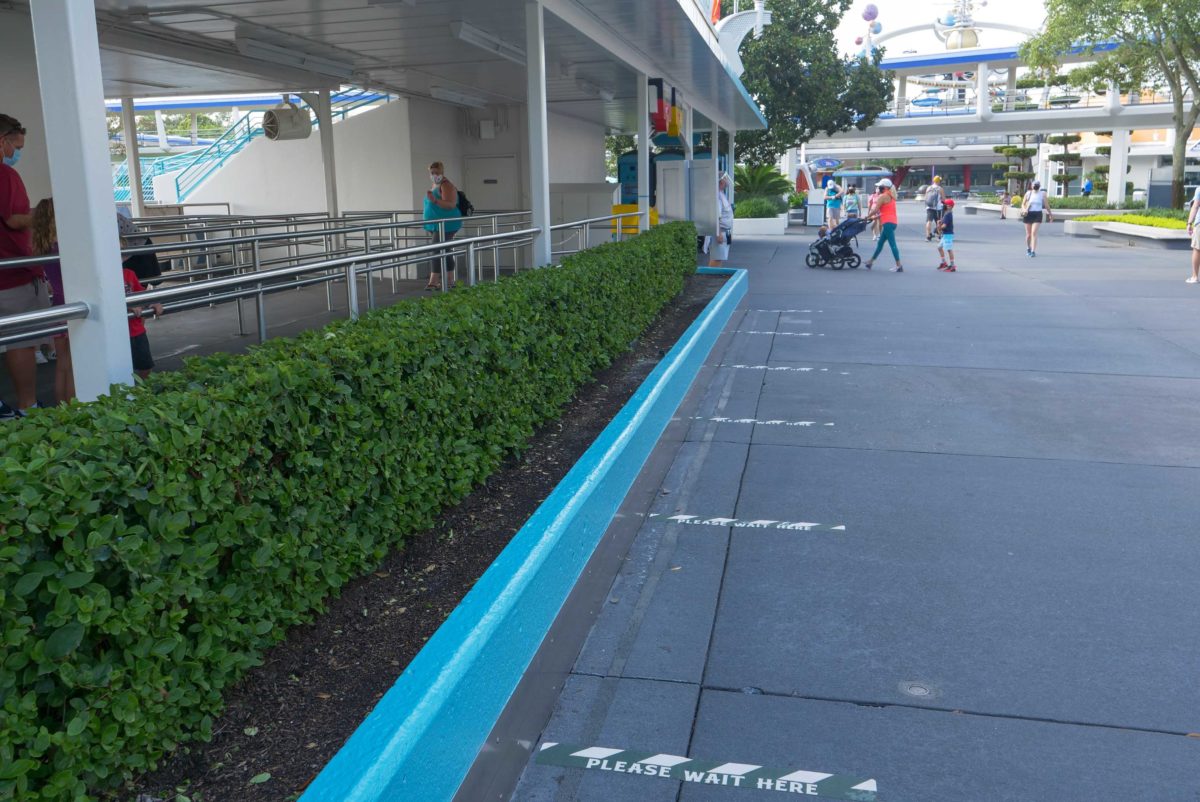 Leading up to the attraction, we can see new floor markers have been added to encourage guests to socially-distance whilst in the queue for the ride. Since lines are usually pretty long for the Speedway, these markers have created a queue area that stretches out beyond the marquee of the attraction, back along through Tomorrowland.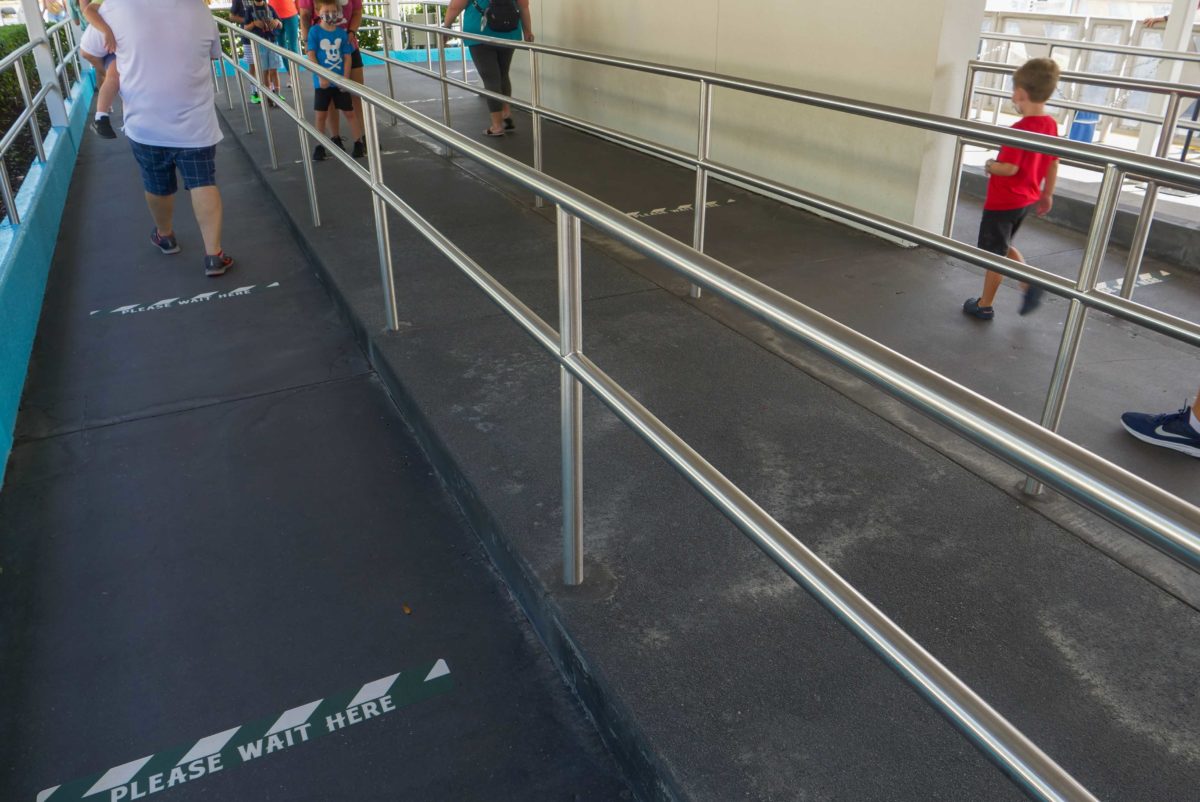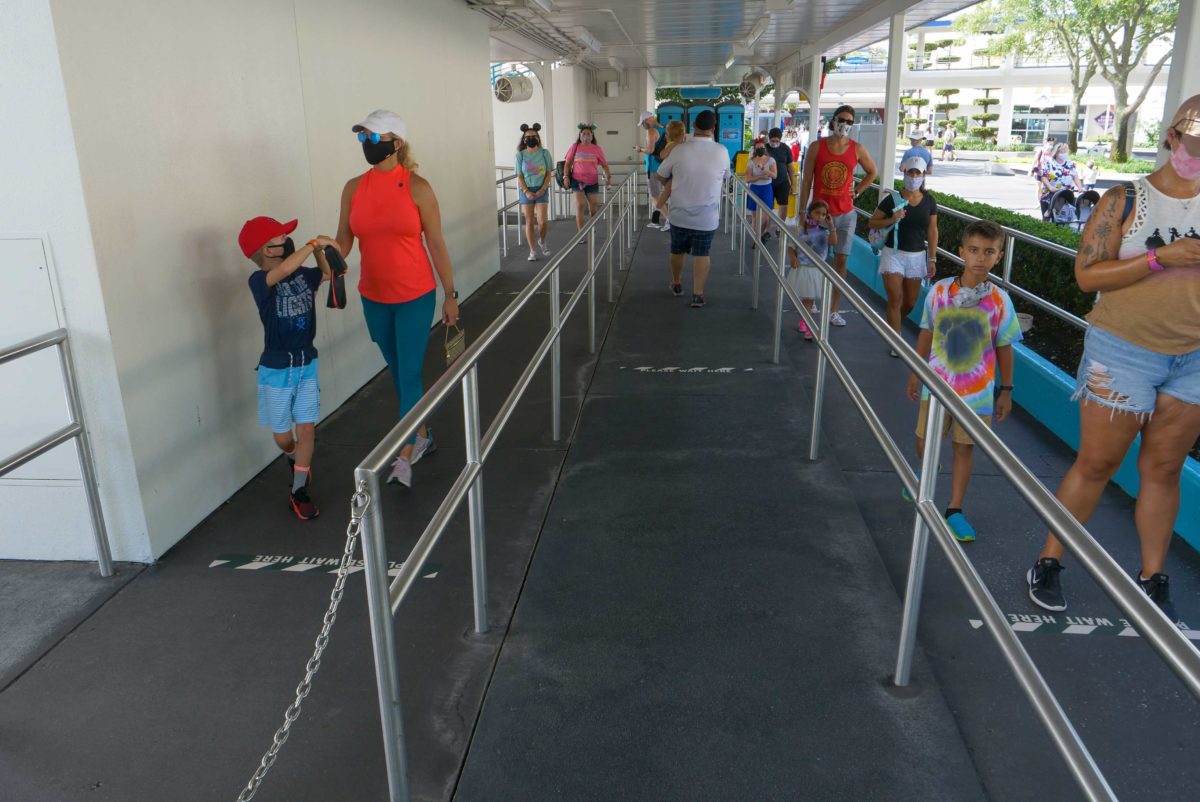 Moving into the covered portion of the queue area, the markers are staggered to try and prevent guests from standing directly next to each other, as the line snakes up and down.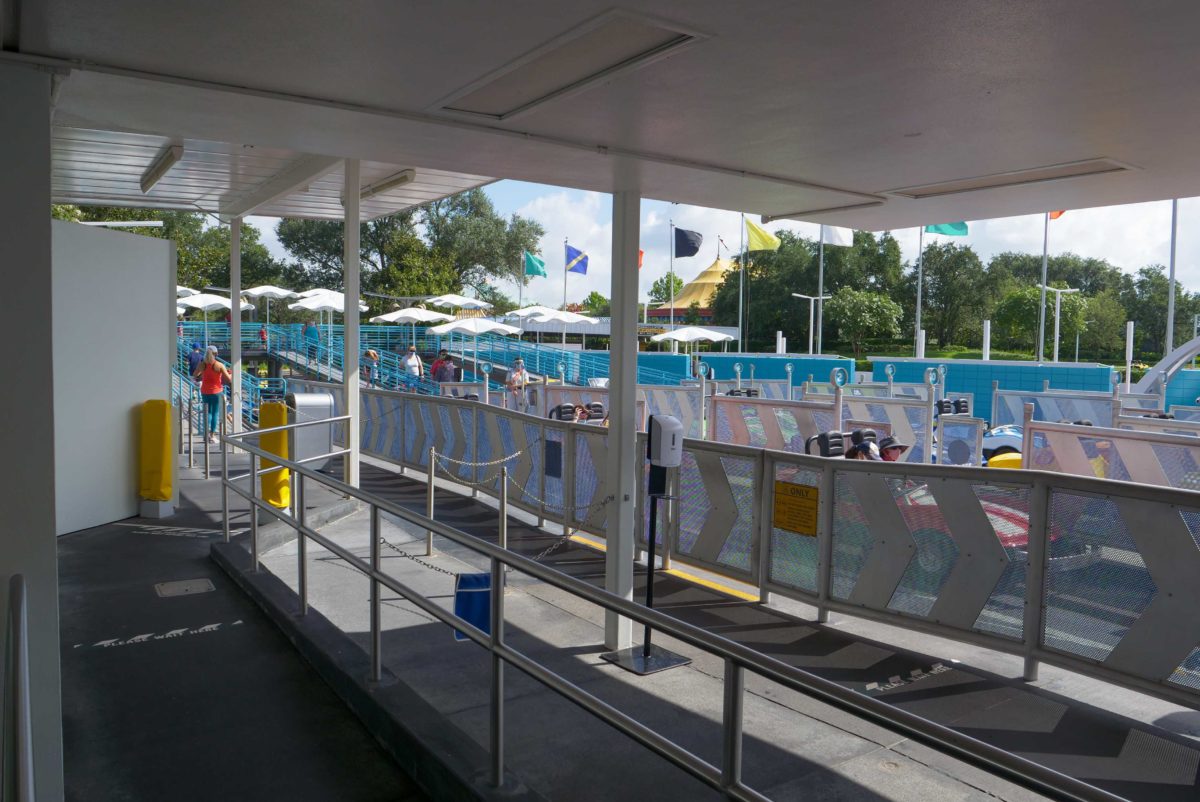 Approaching the end of the queue, a hand sanitizer dispenser has been installed for guests to use. Of course, the main feature of the Tomorrowland Speedway is the driving experience, so the car's steering wheels are naturally going to be high touch-points, meaning that sanitizing our hands is essential.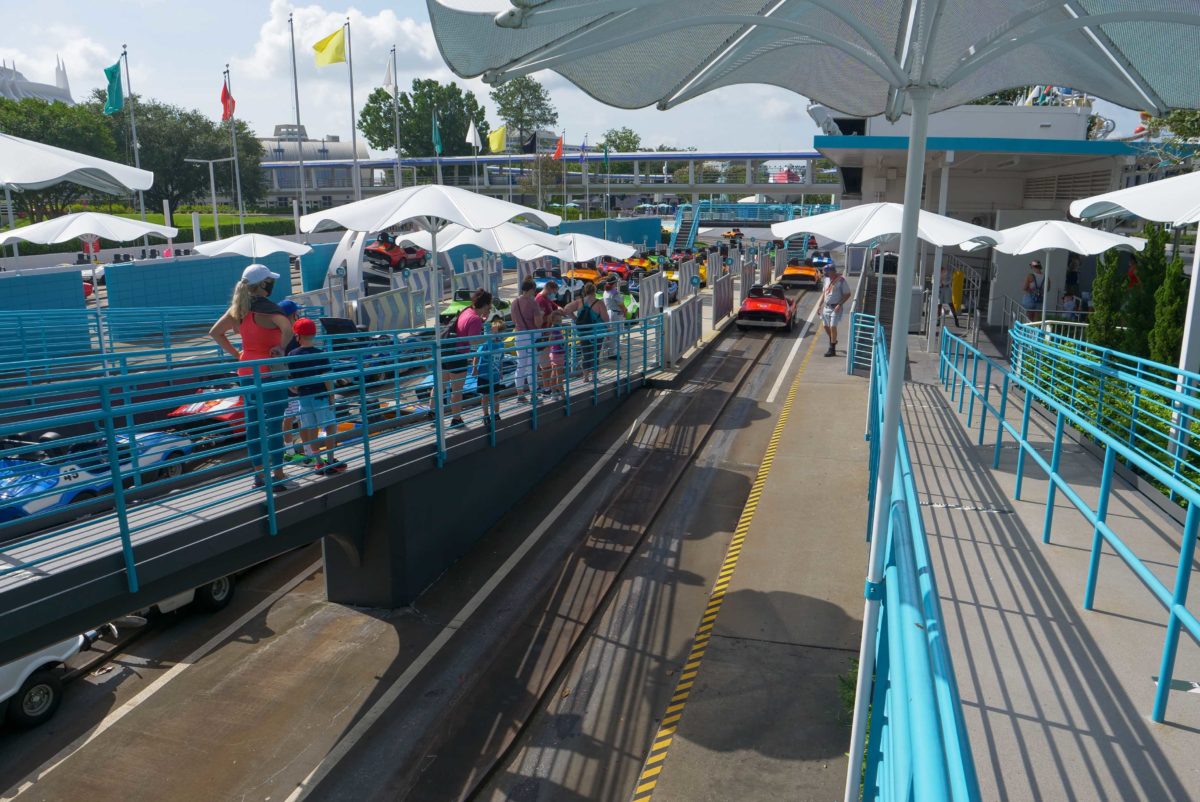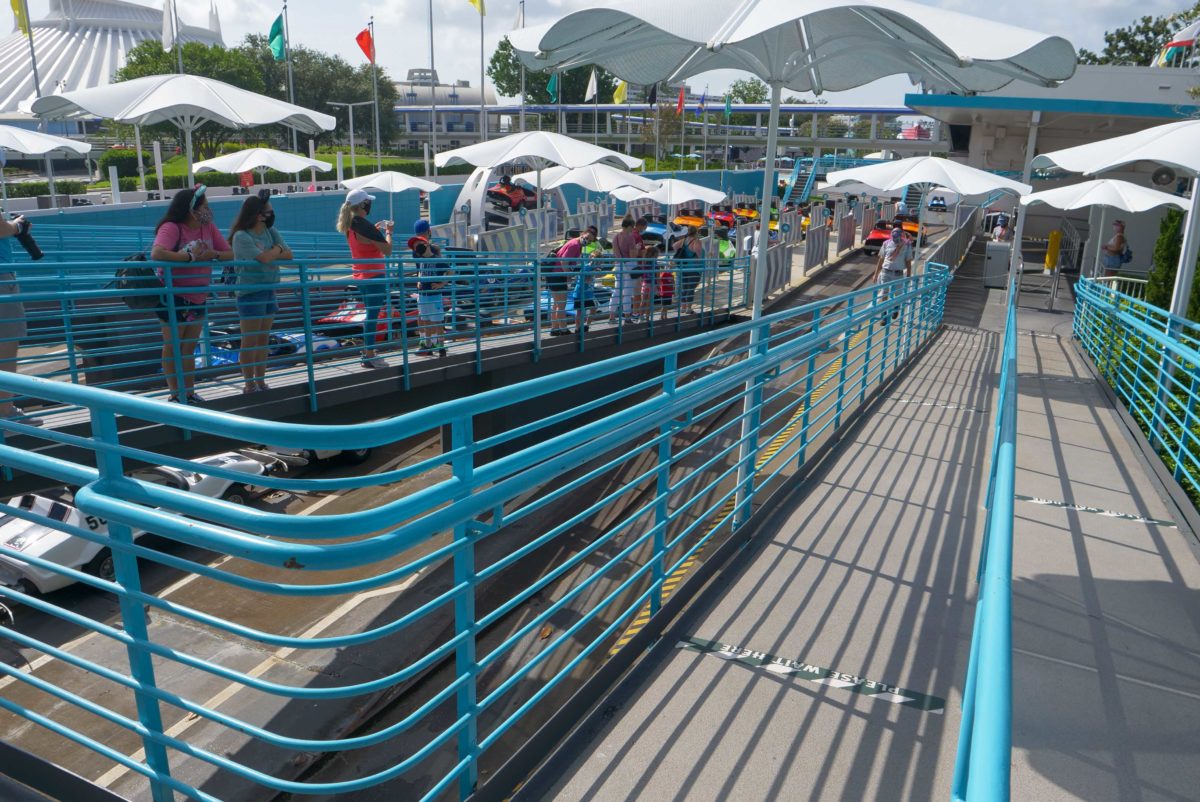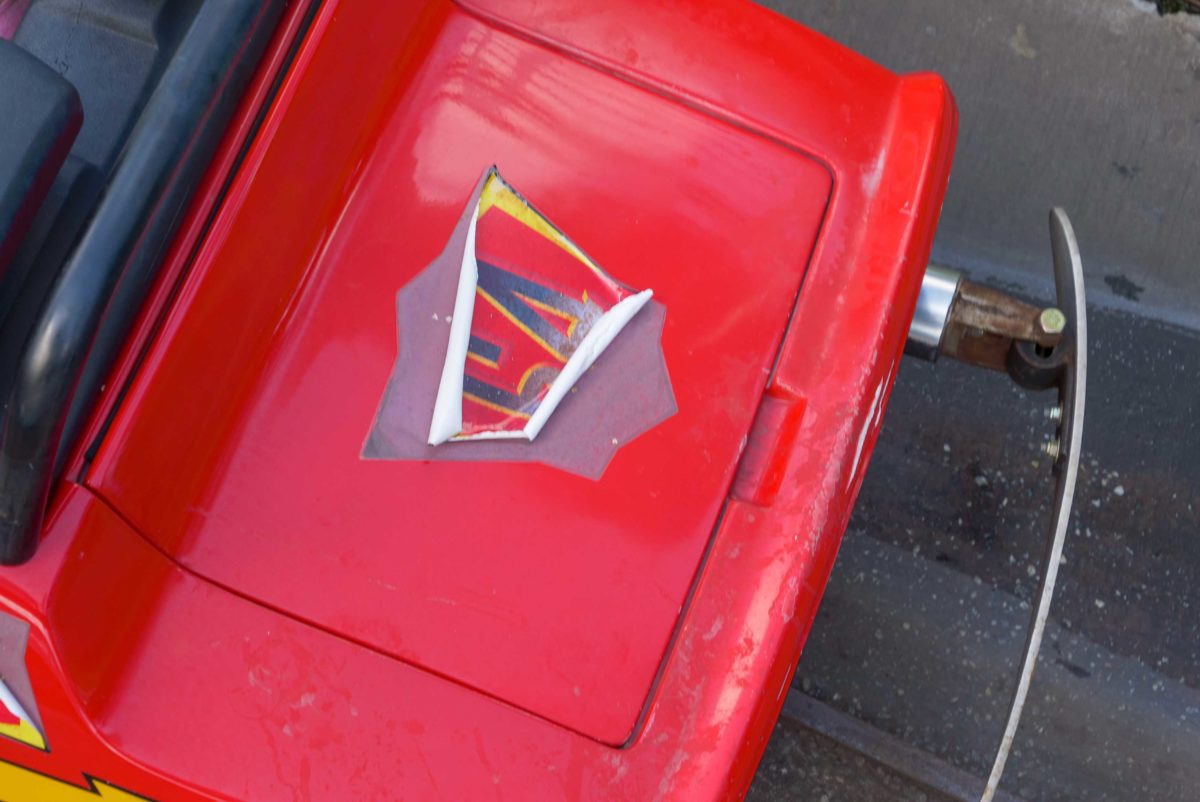 We spotted a bit of wear and tear on this red car.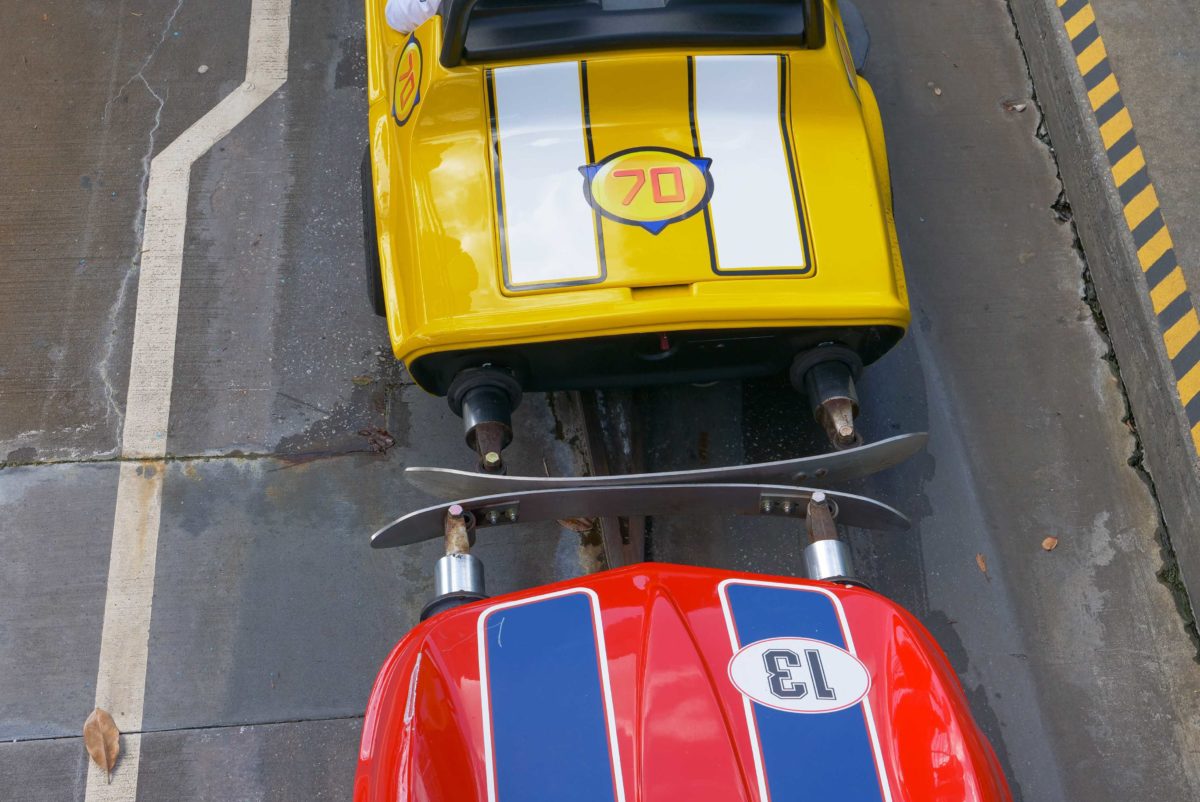 On the attraction, only one side of the lane is currently in use. The loading procedure has also been changed for the ride, with guests prevented from approaching their vehicle until the previous drivers have exited, again, for social distancing reasons.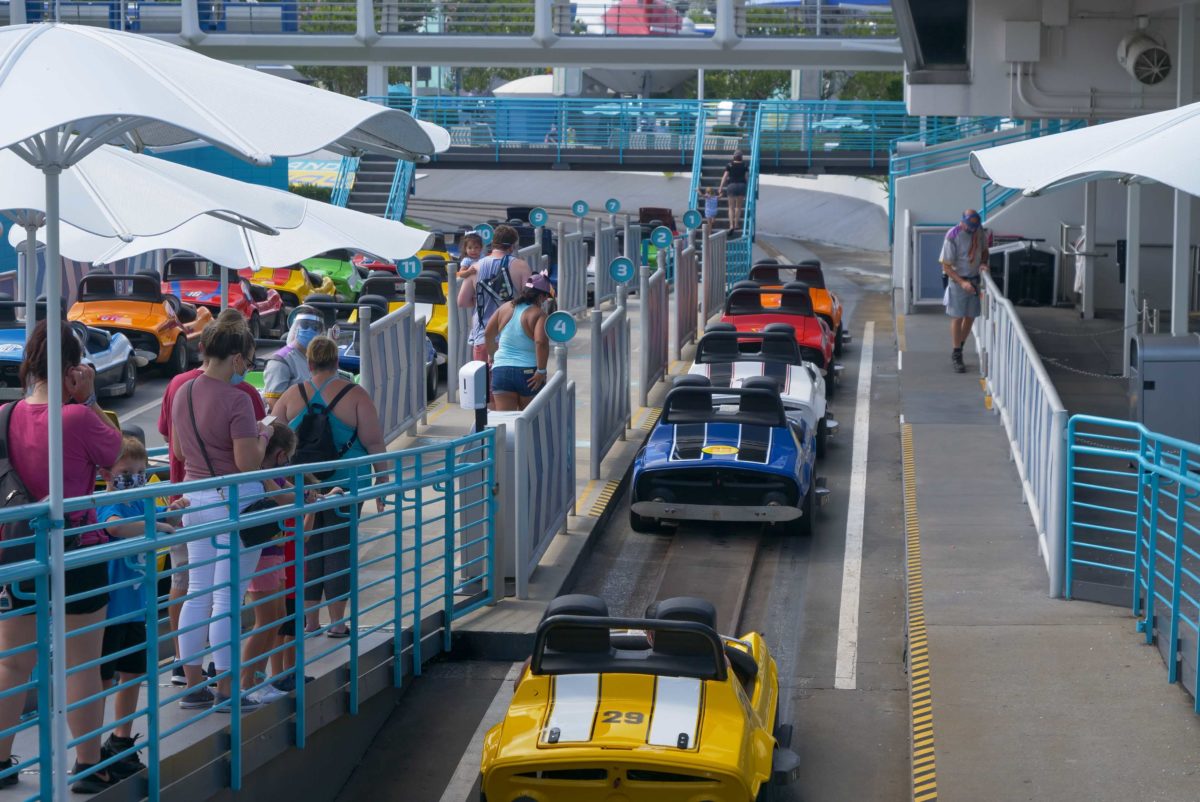 Thank you for joining us on this tour of the Tomorrowland Speedway! If you are planning a trip to the Magic Kingdom soon and would like to be ready for all of the new protocols in place, make sure you stay tuned to WDWNT for all the information you'll need about every attraction and experience on offer. For now, why not check out the new procedures over at Jungle Cruise, Splash Mountain, or The Haunted Mansion?