We were thrilled to be staying at The Cabins at Disney's Fort Wilderness Resort for a bit of rest and relaxation in between our frequent visit to the Walt Disney World theme parks. Nestled within trees and nature, our cabin was cozy as can be.
At Disney's Fort Wilderness Resort & Campground, guests can choose to stay in a comfortable cabin or take to the wilderness and stay on the campground on a campsite.
Cabin Tour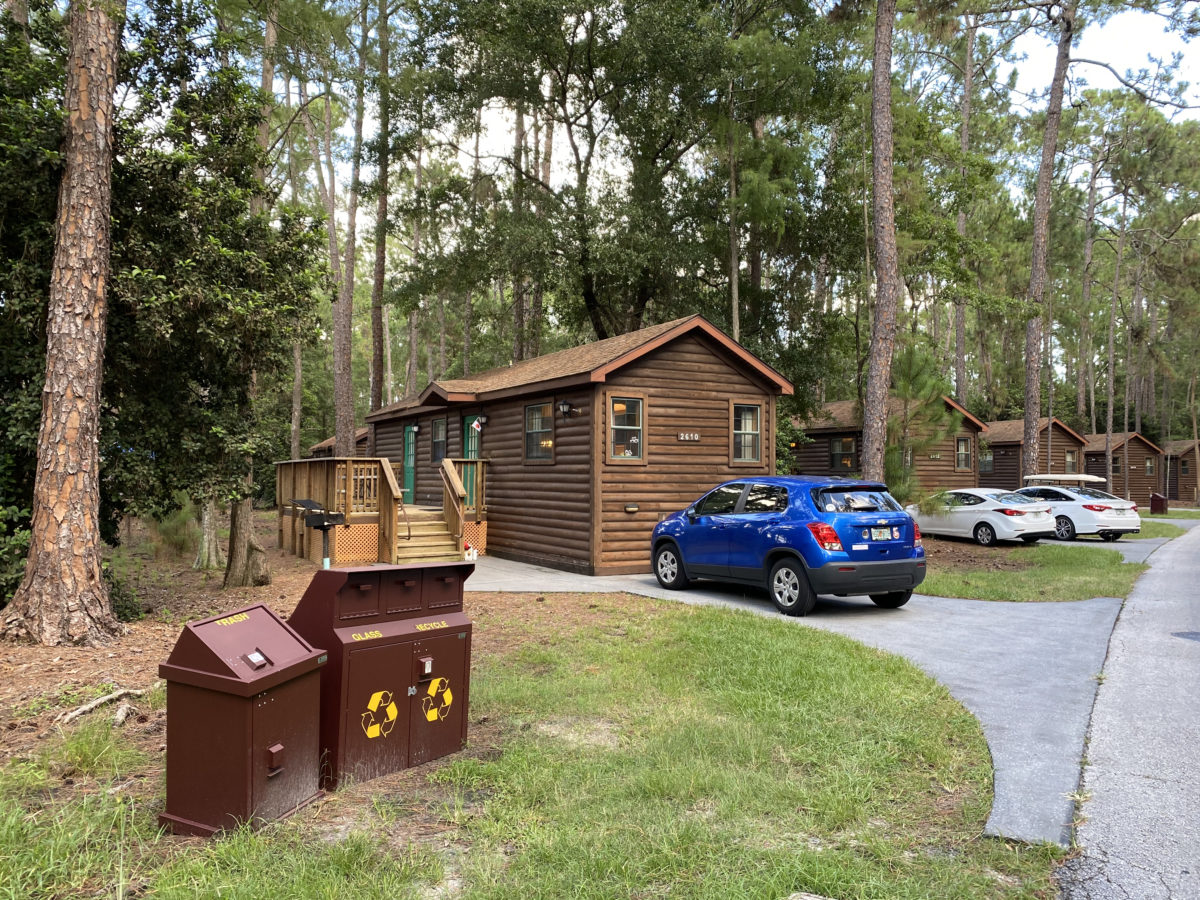 Here is a look at the exterior of our cabin. Pretty cute, huh? I will tell you from the many summers I spent in our own cabin in Monticello, New York that this is the real deal. It turned out to be quite the nostalgia trip for me.
We also happened to be close to a set of the communal trash and recycling bins that exist for every so many cabins. You can see another set of bins down the road.
Outside on the patio, you'll find a metal picnic table.
On the ground below is the basic grill. You'll need your own grilling supplies such as charcoal, though.
Overall, having access to a kitchen is a huge plus, especially if you're planning on hosting or have a large party (with at least one talented chef.)
Living Room/Dining Space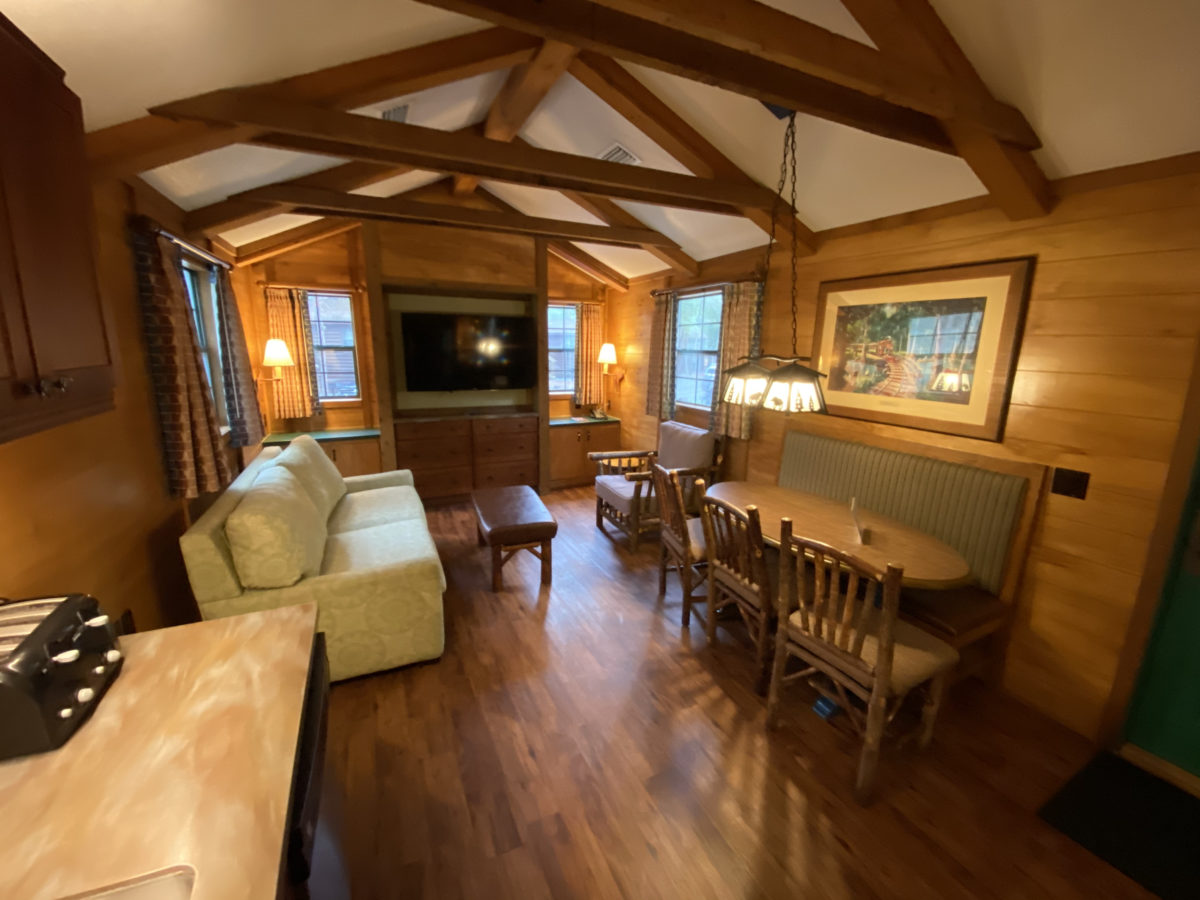 Our cabin features a spacious living and dining area with plenty of seating for friends and family.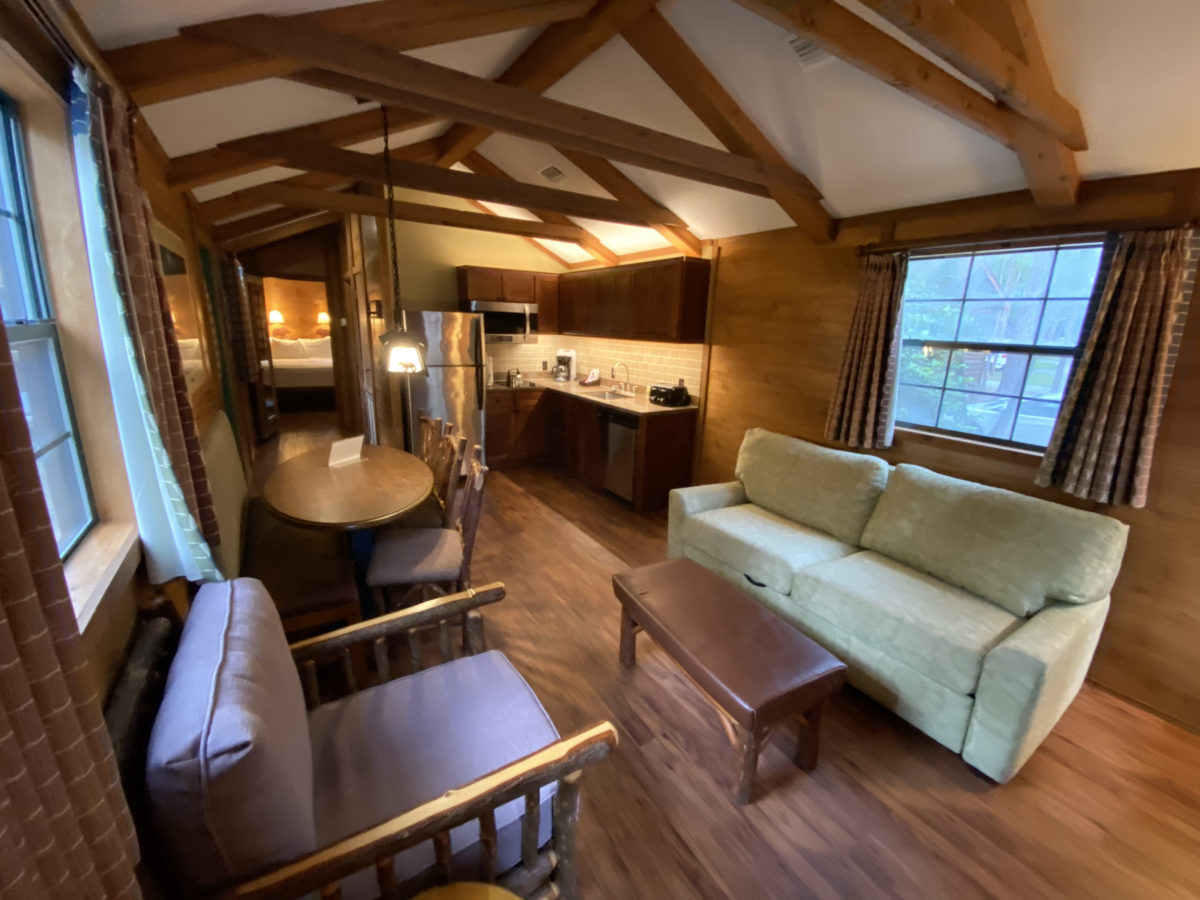 The living room is furnished with a queen pull-out couch for added sleeping space.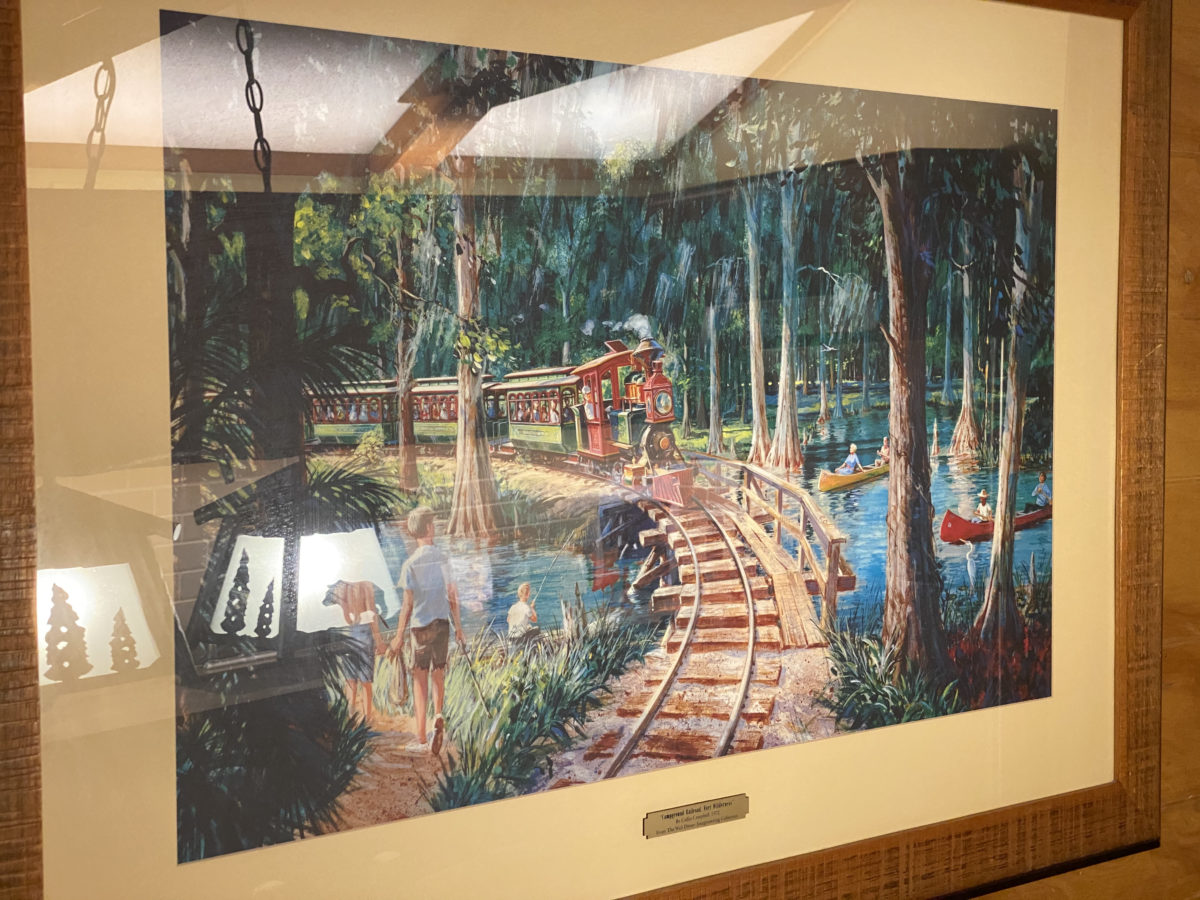 Pictured in the art above the kitchen table is the old Fort Wilderness Railroad, which operated from 1974 to 1980 at Disney's Fort Wilderness Resort & Campground. The art was created by Imagineer and Disney Legend Collin Campbell.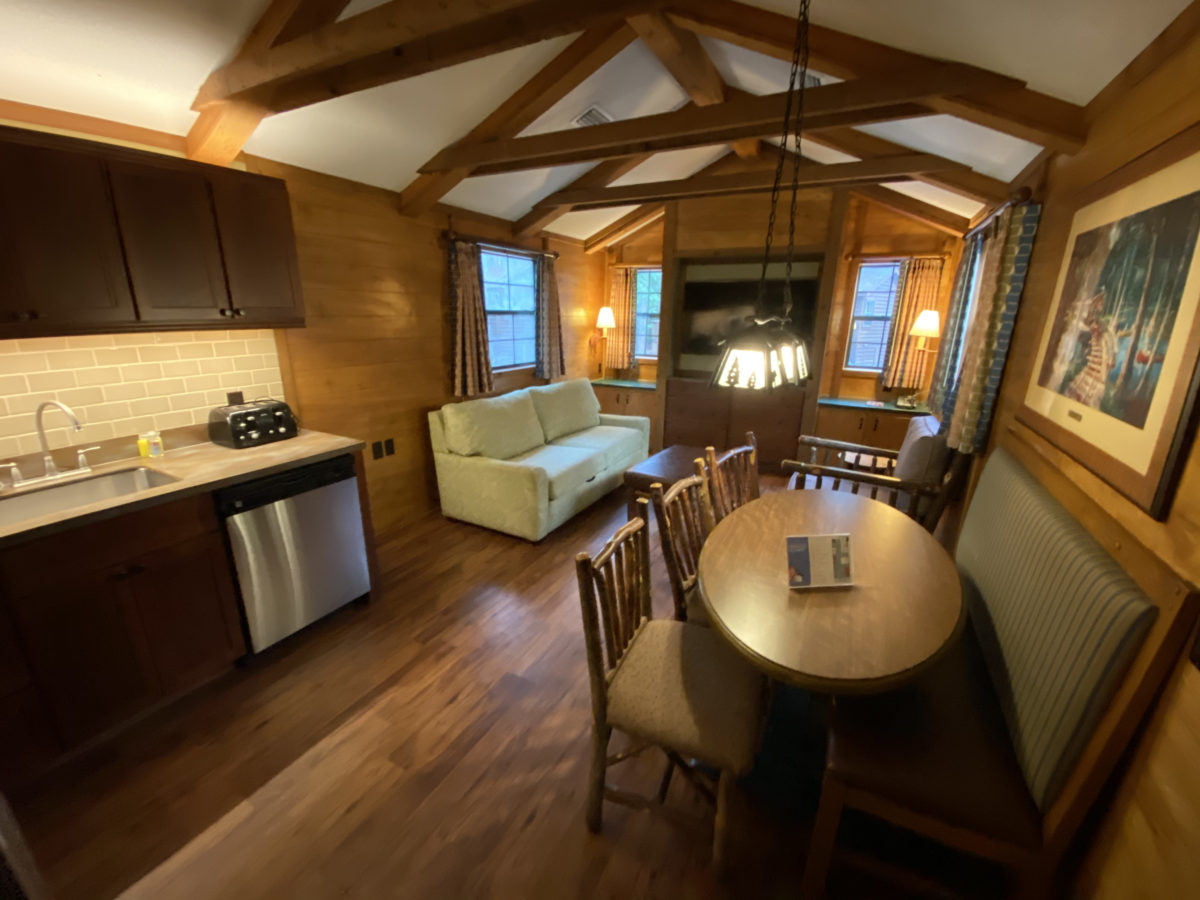 Here's a look at the pull-out sofa bed in the living room.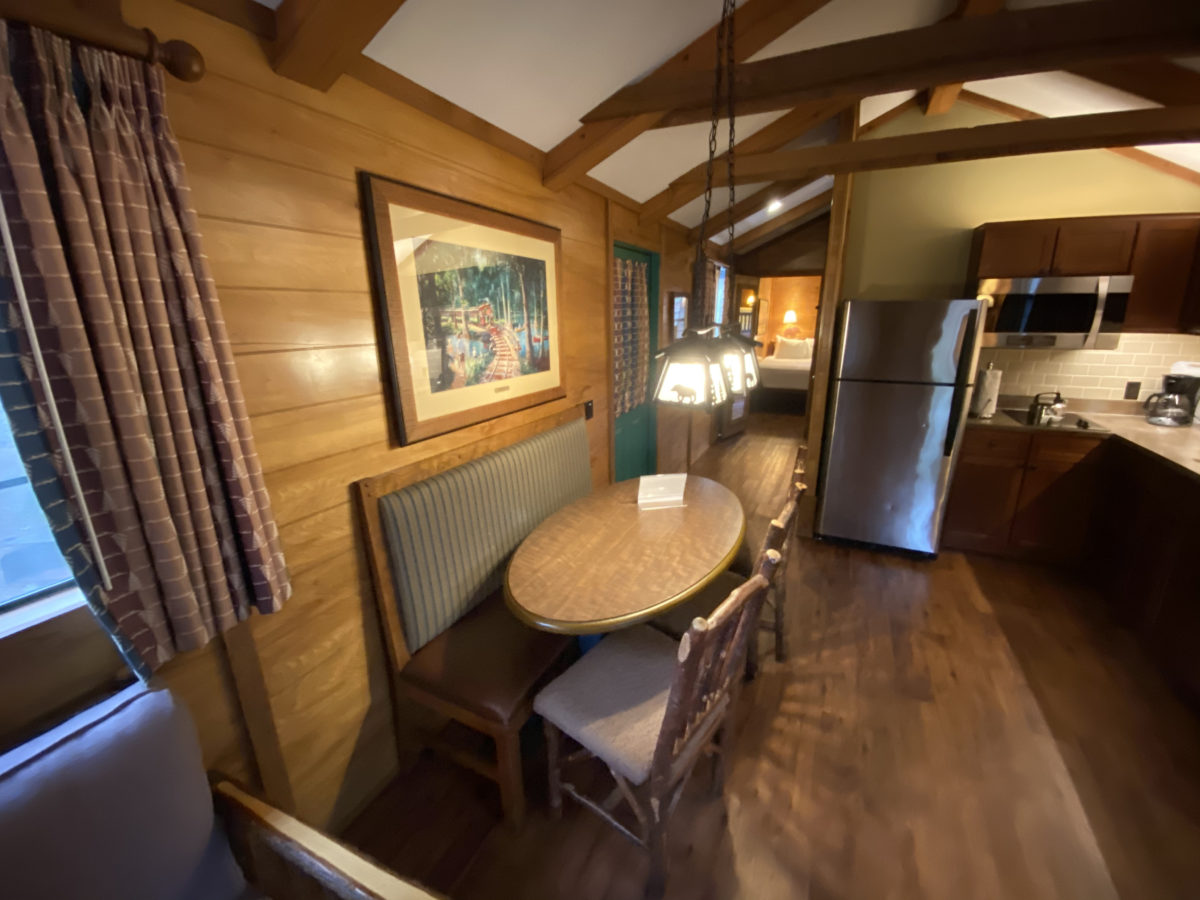 Kitchen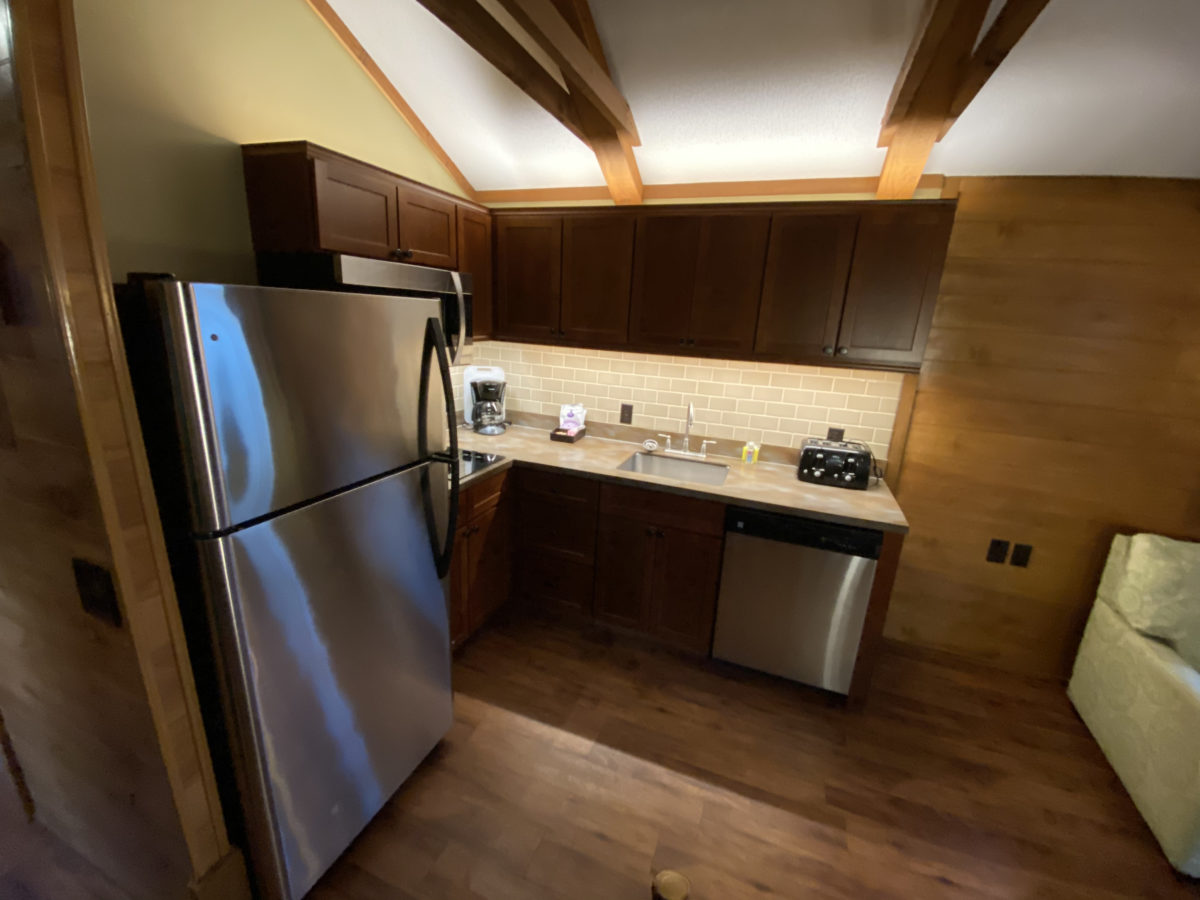 A nicely-sized kitchen can be found with a full-size refrigerator, microwave/oven, sink, and dishwasher. It also features a small stovetop, a toaster, a coffee corner, and plenty of cabinet space, fully stocked with mugs, mason jars, plates, and cutlery.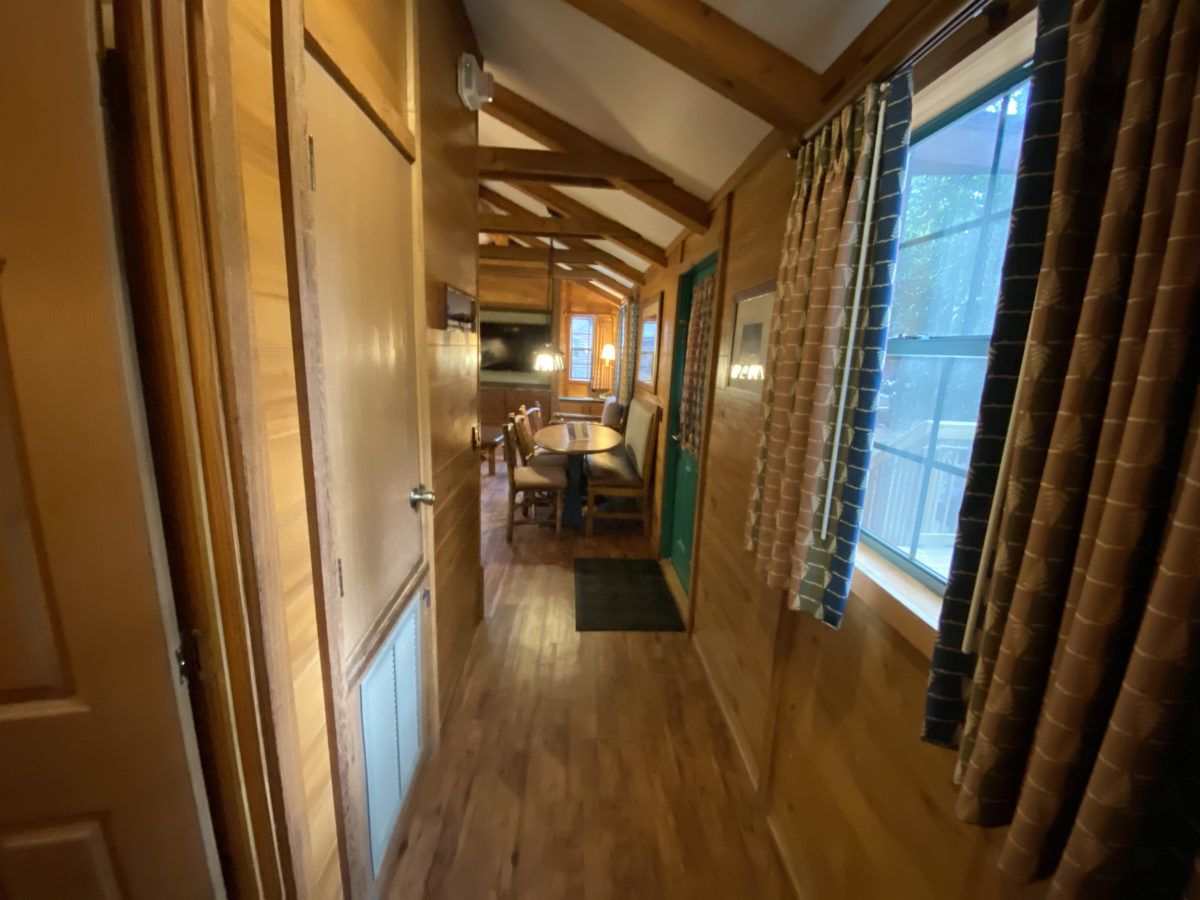 A few steps down the hallway will lead you to the bathroom and bedroom.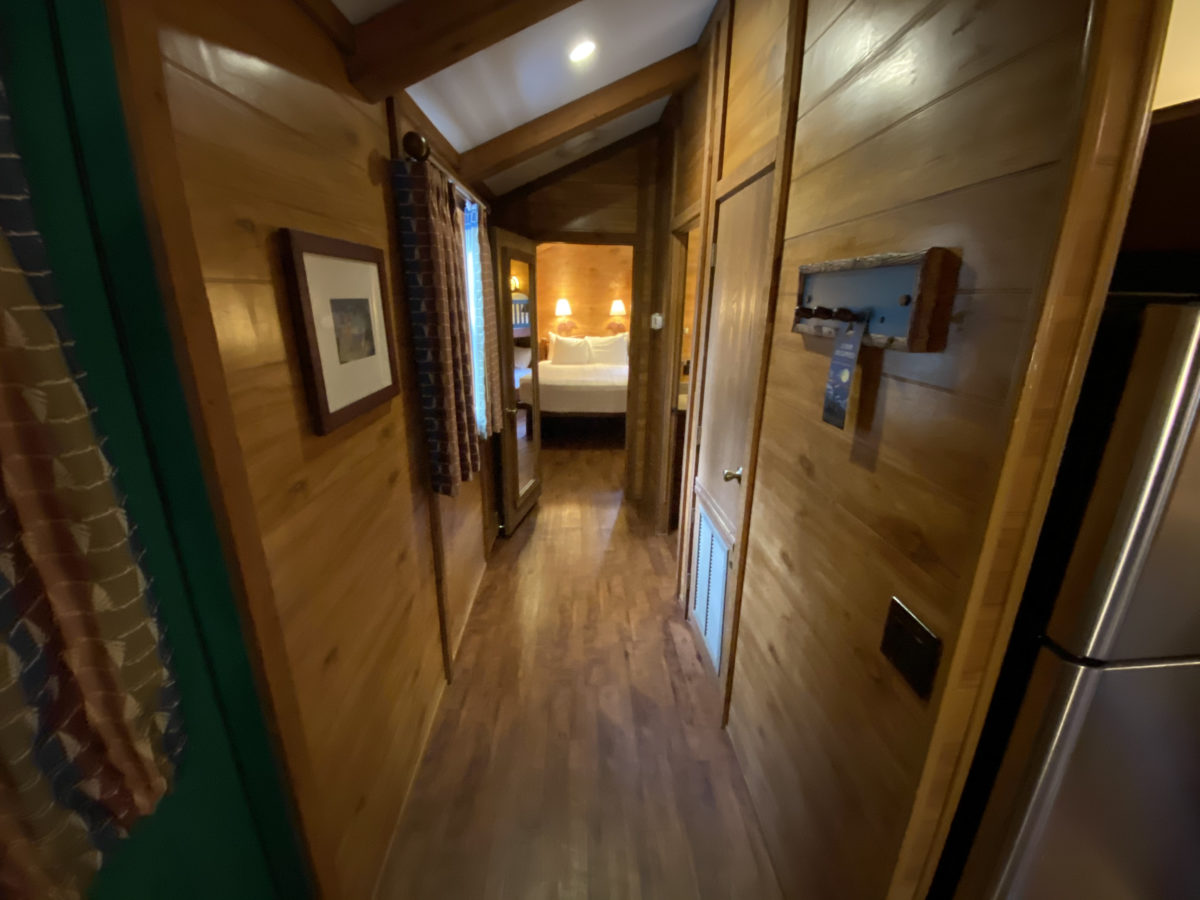 Bathroom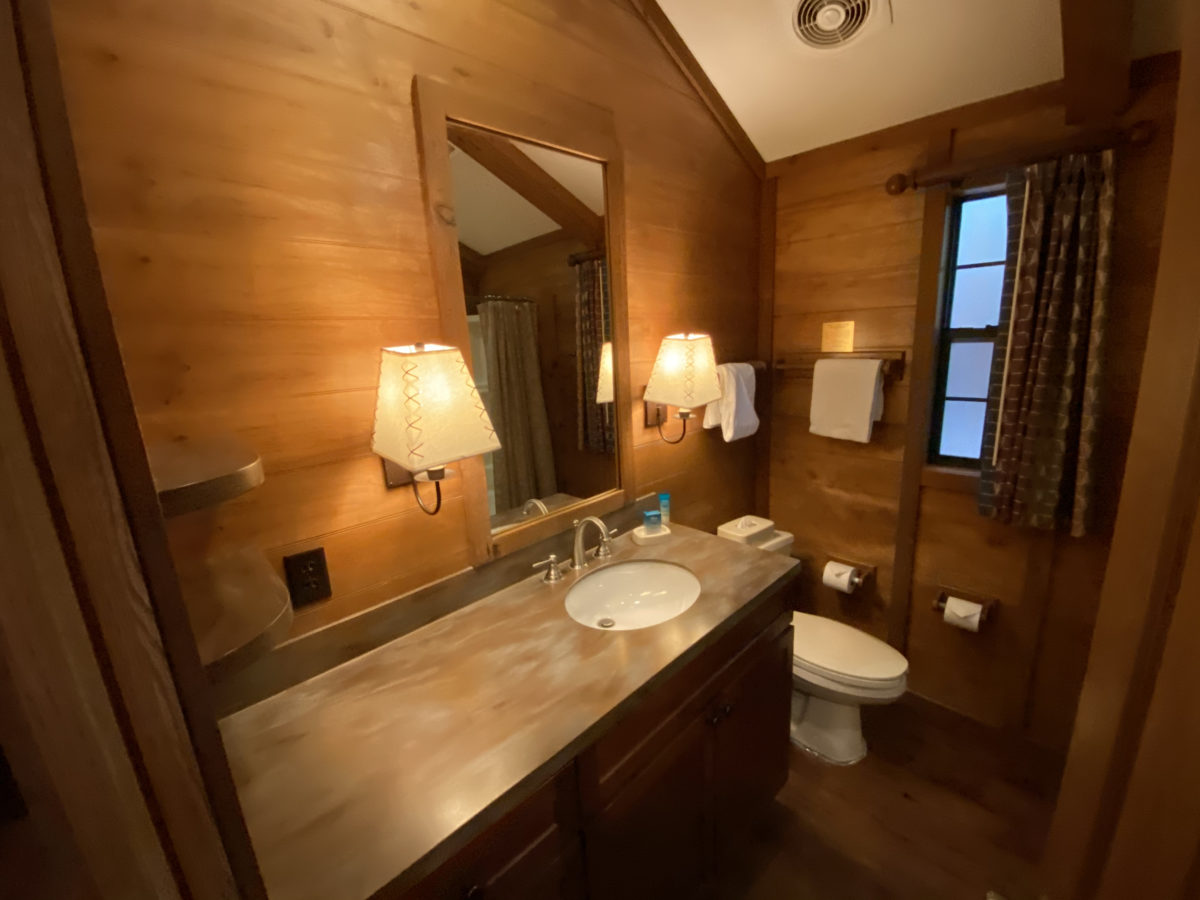 The full-size bathroom is located down the hall, and features a beautiful vaulted ceiling.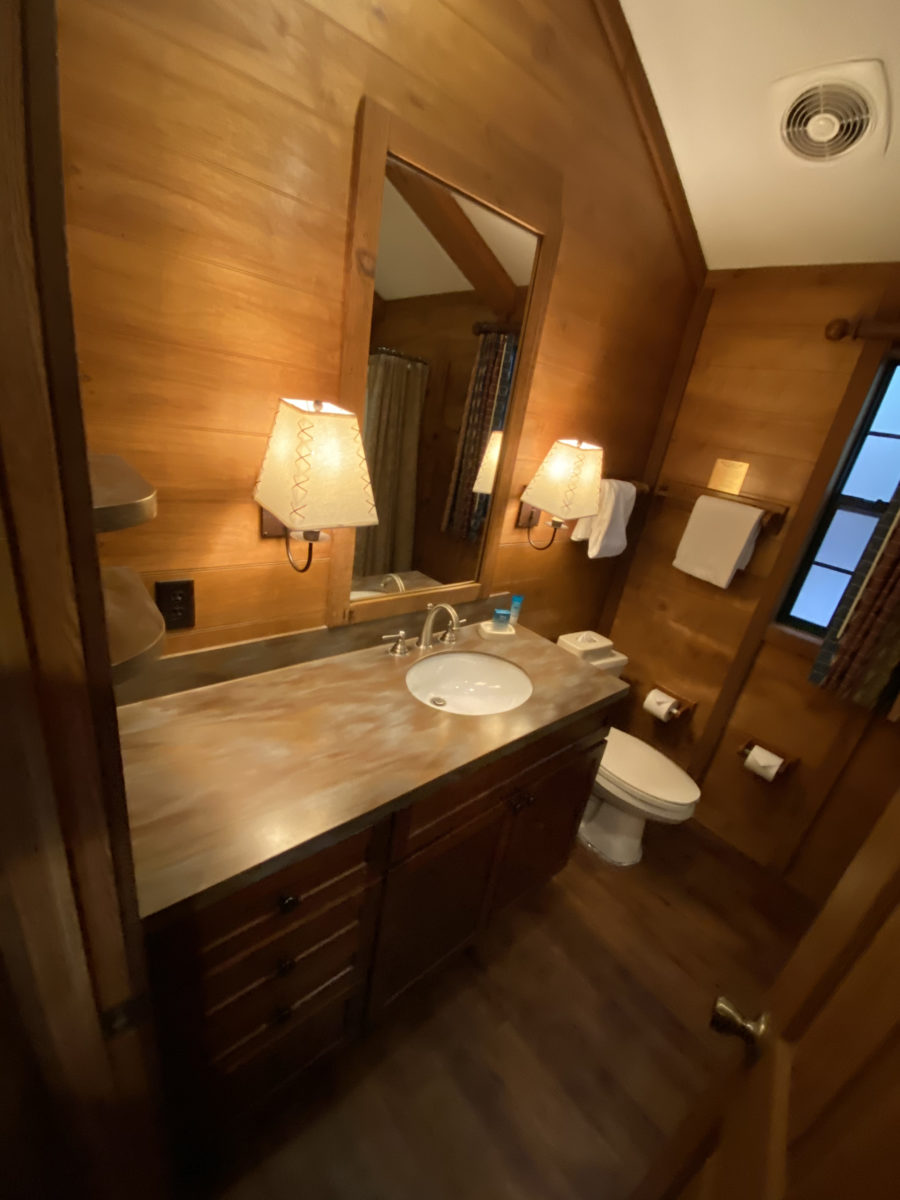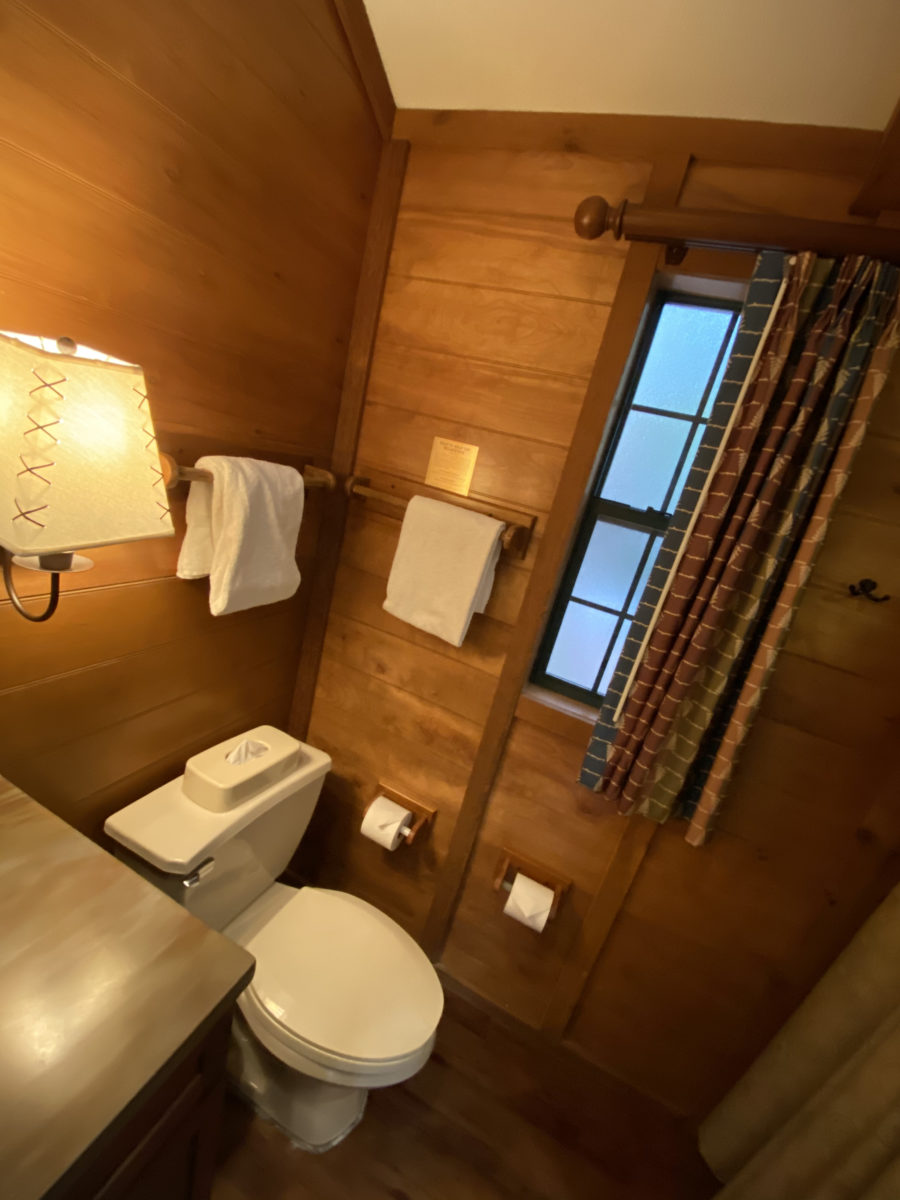 The bathroom features a comfortable shower and toilet, for guests who aren't looking to completely embrace the ways of the wilderness.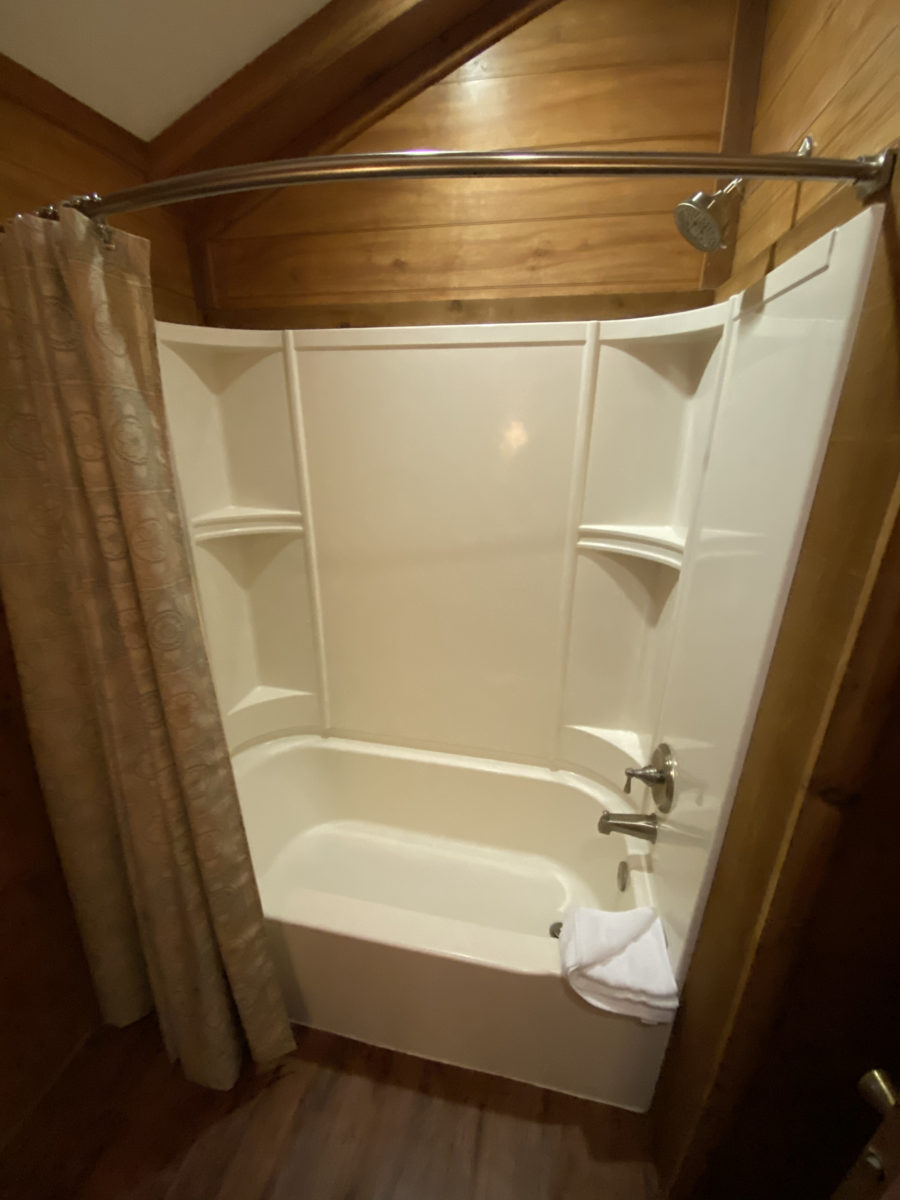 In years past, I had heard many guests complain about the hot-water heater and how it wouldn't provide enough warm water for more than 1-2 short showers, but thanks to an update in recent years, I'm happy to report that you should not run out of hot water, even through several guests showering in succession. This solves what was the main downfall of these lodgings.
Bedroom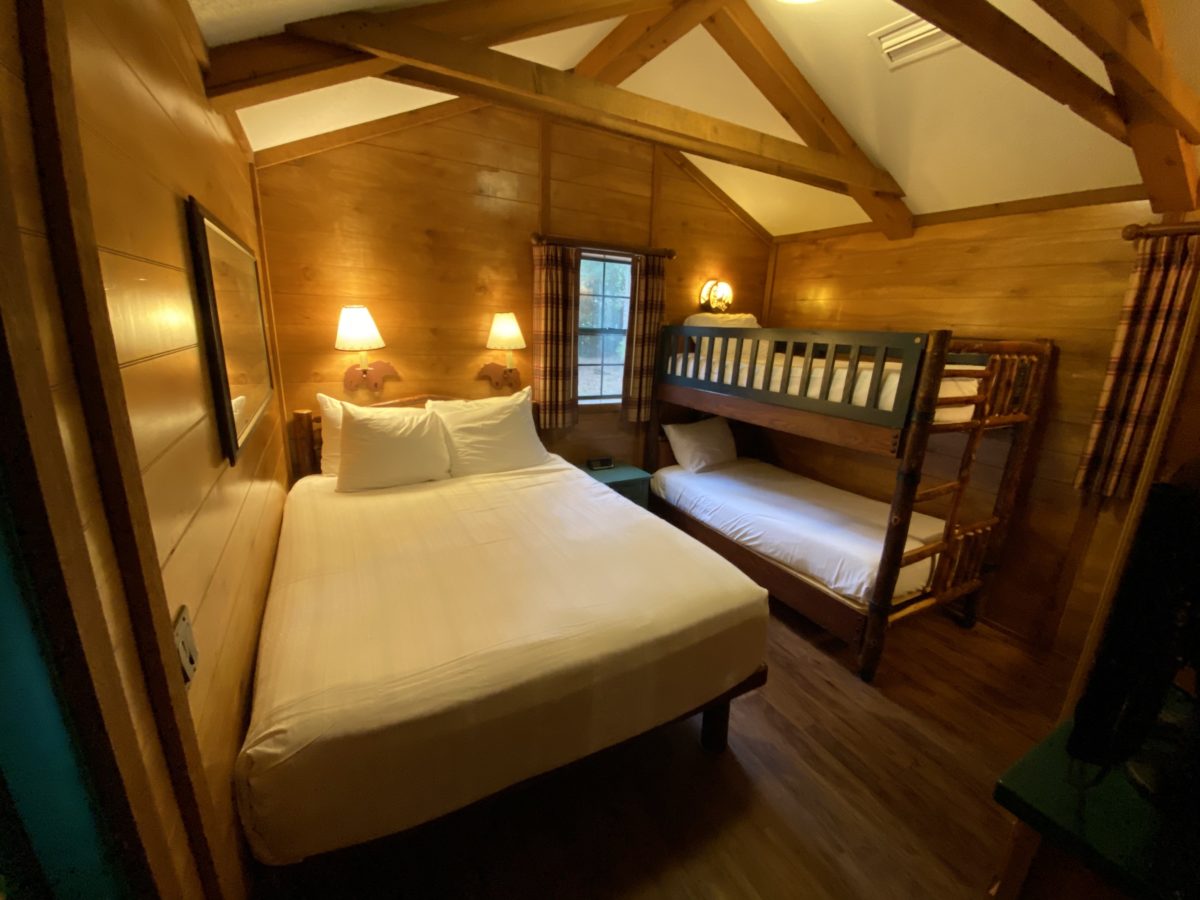 The bedroom comes furnished with a queen bed and bunk beds. Between the bedroom and the pull-out couch, six people can fit in this cabin. I don't know that I would say comfortably. My recommendation would be a family of up to four, with two being smaller children. 6 adults in this cabin would be quite tight. Maybe it's me and I just don't like my family enough…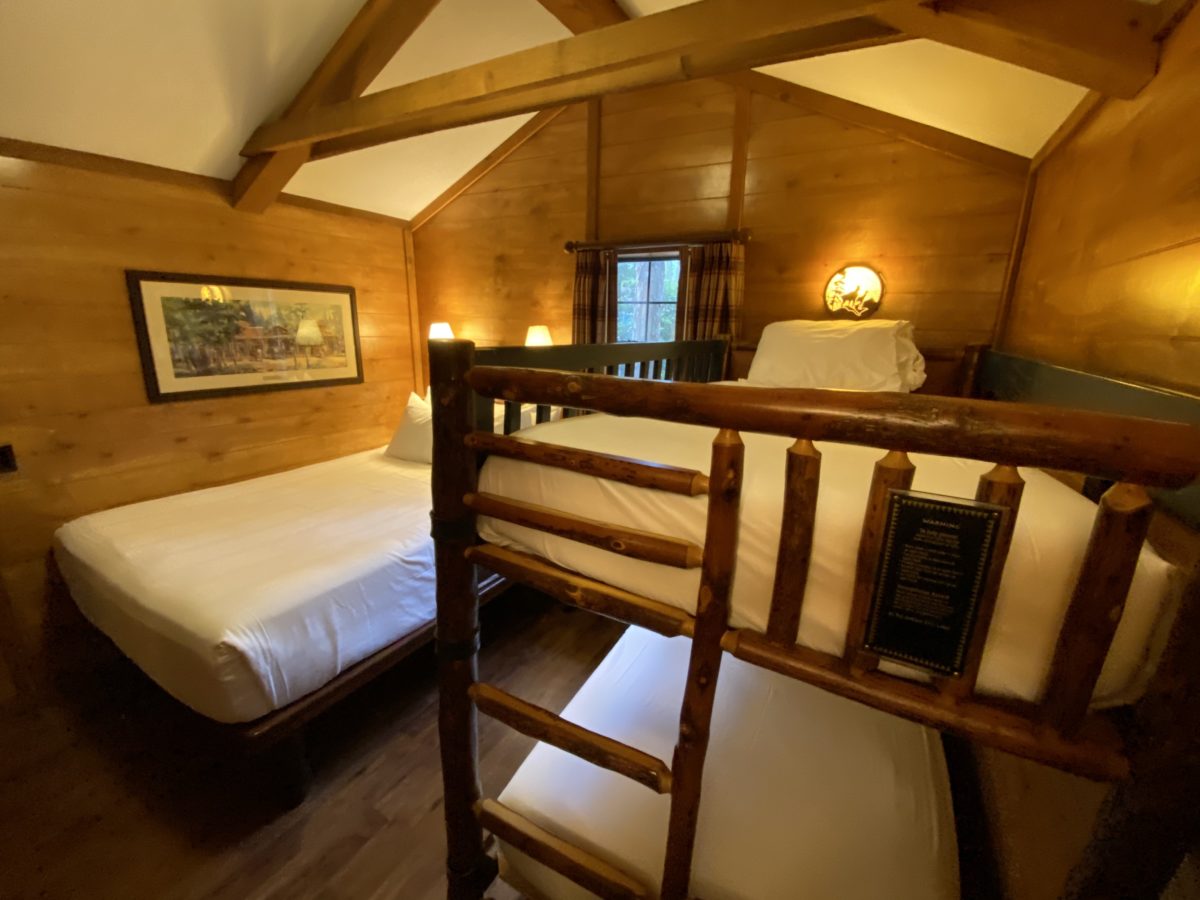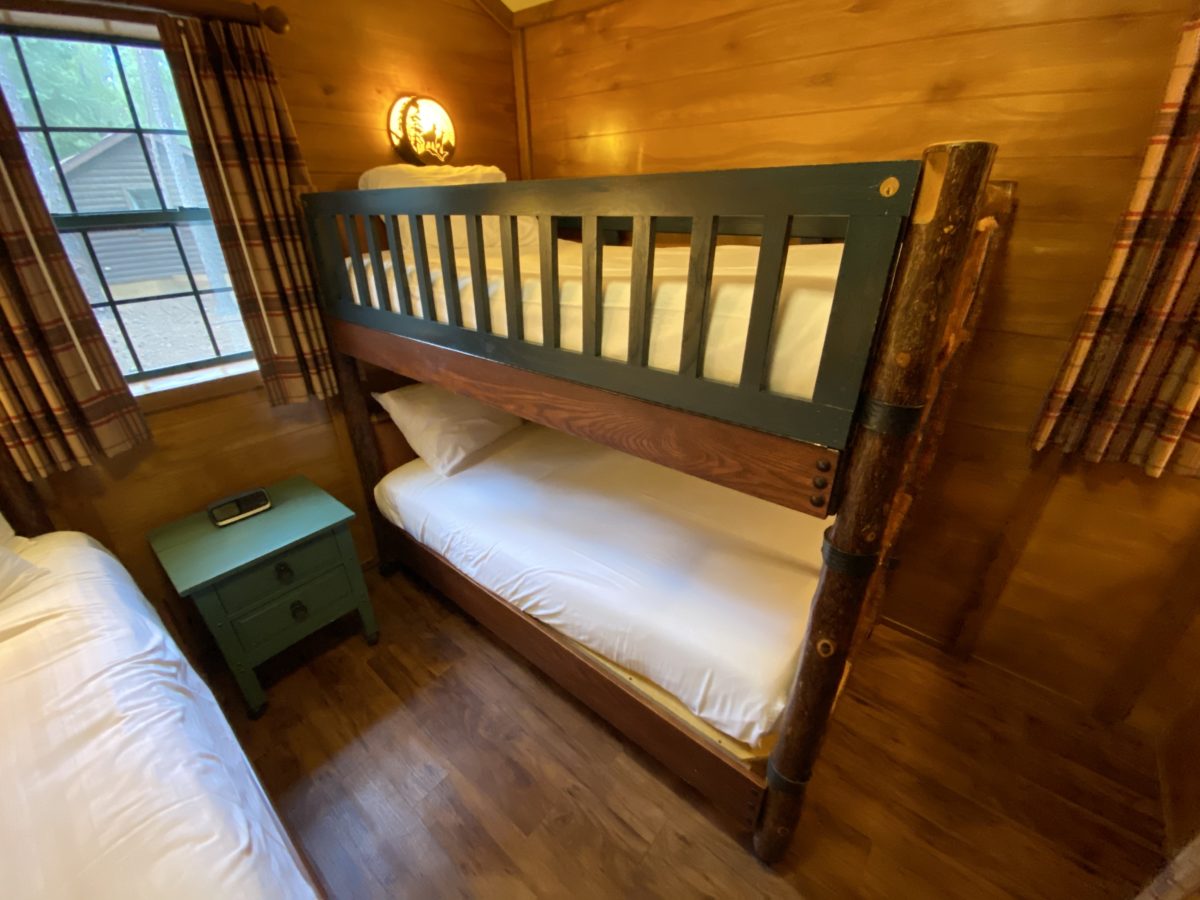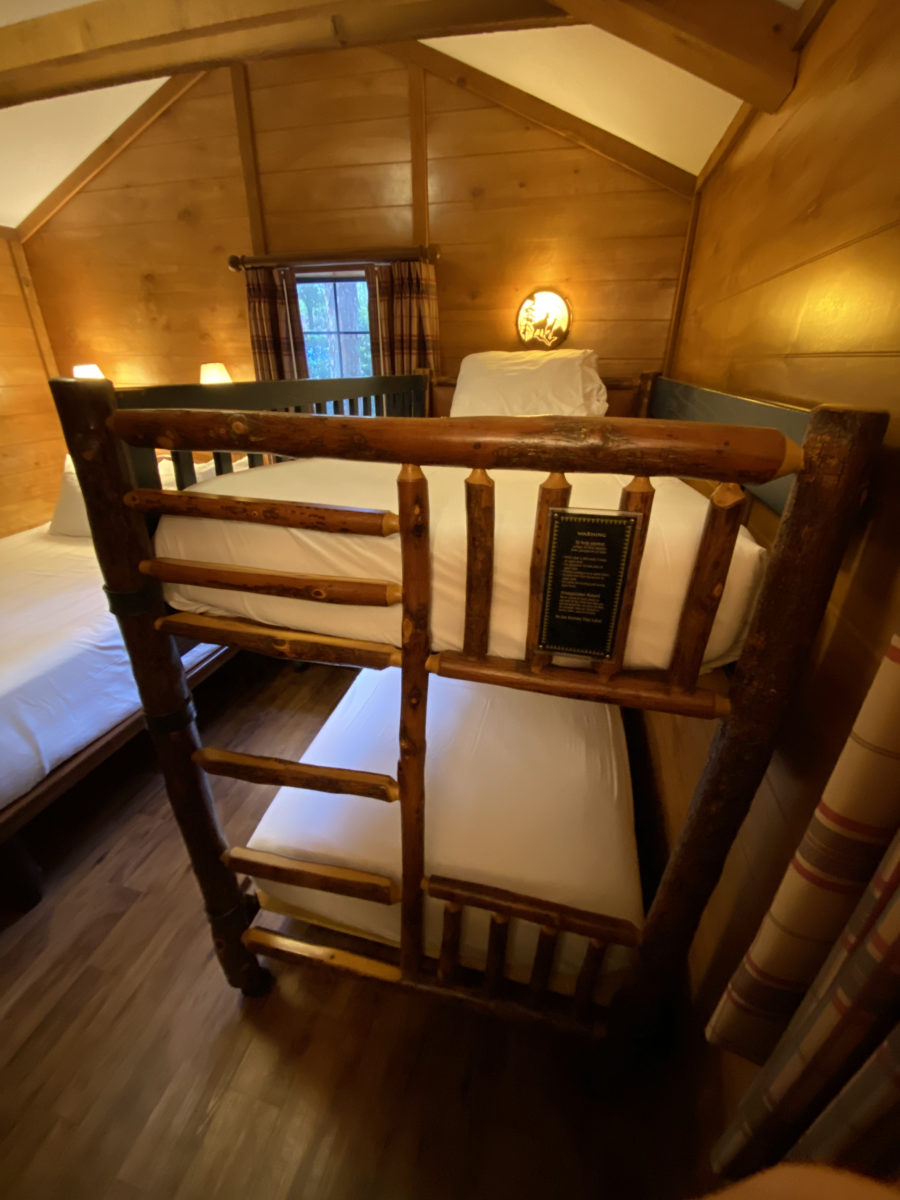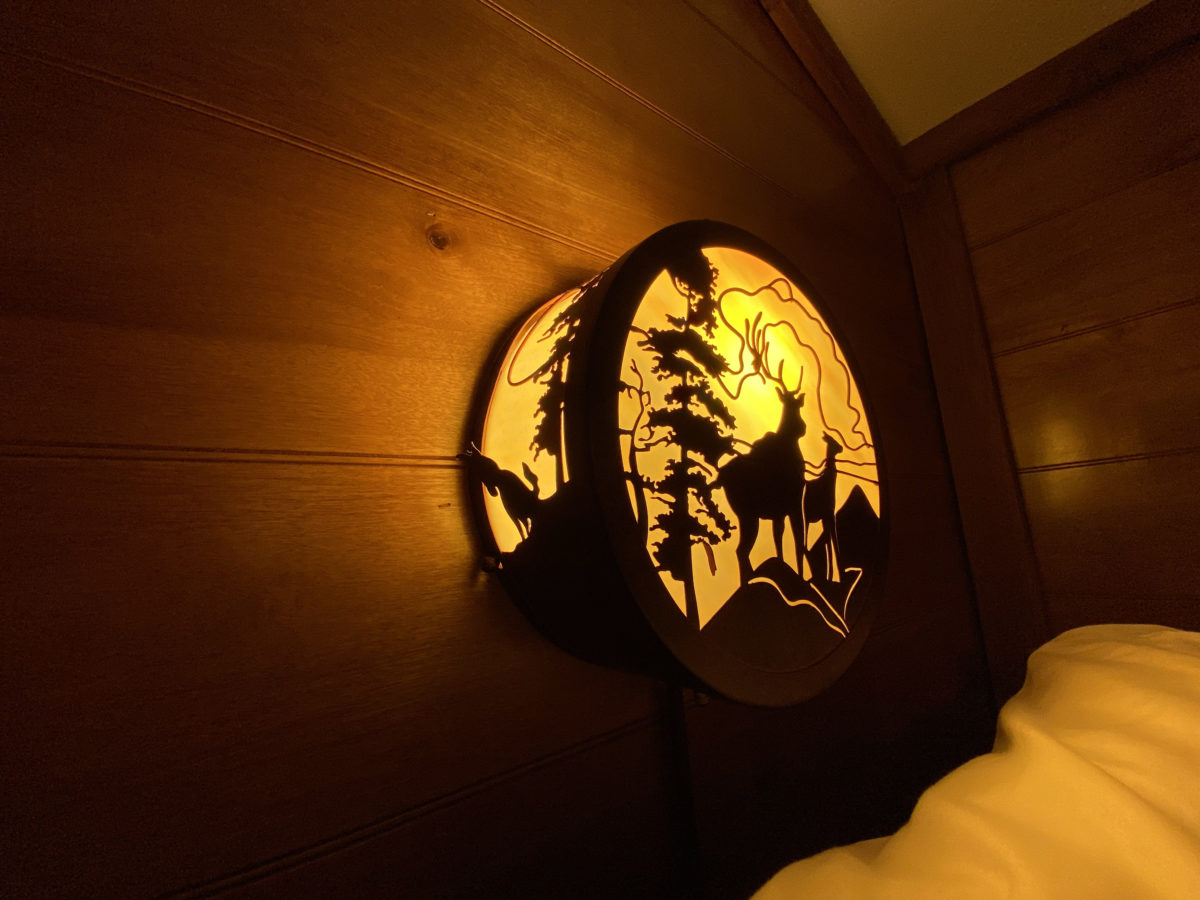 Themed lighting fixtures illuminate the room, above both the bunk beds and the "vanity space".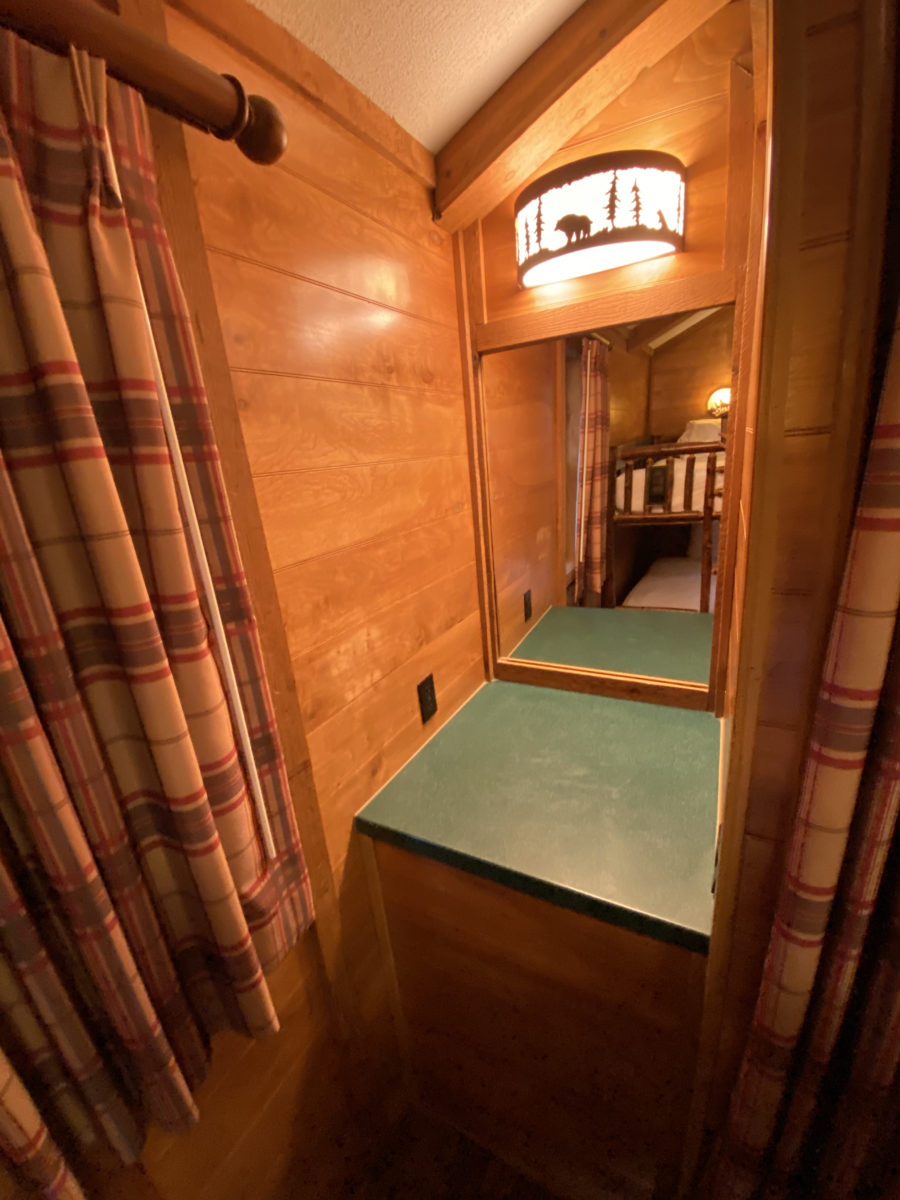 The bedroom offers storage space with a closet and 4 drawers. All of the other space for clothes exists in the cabinets in the living room by the sofa bed.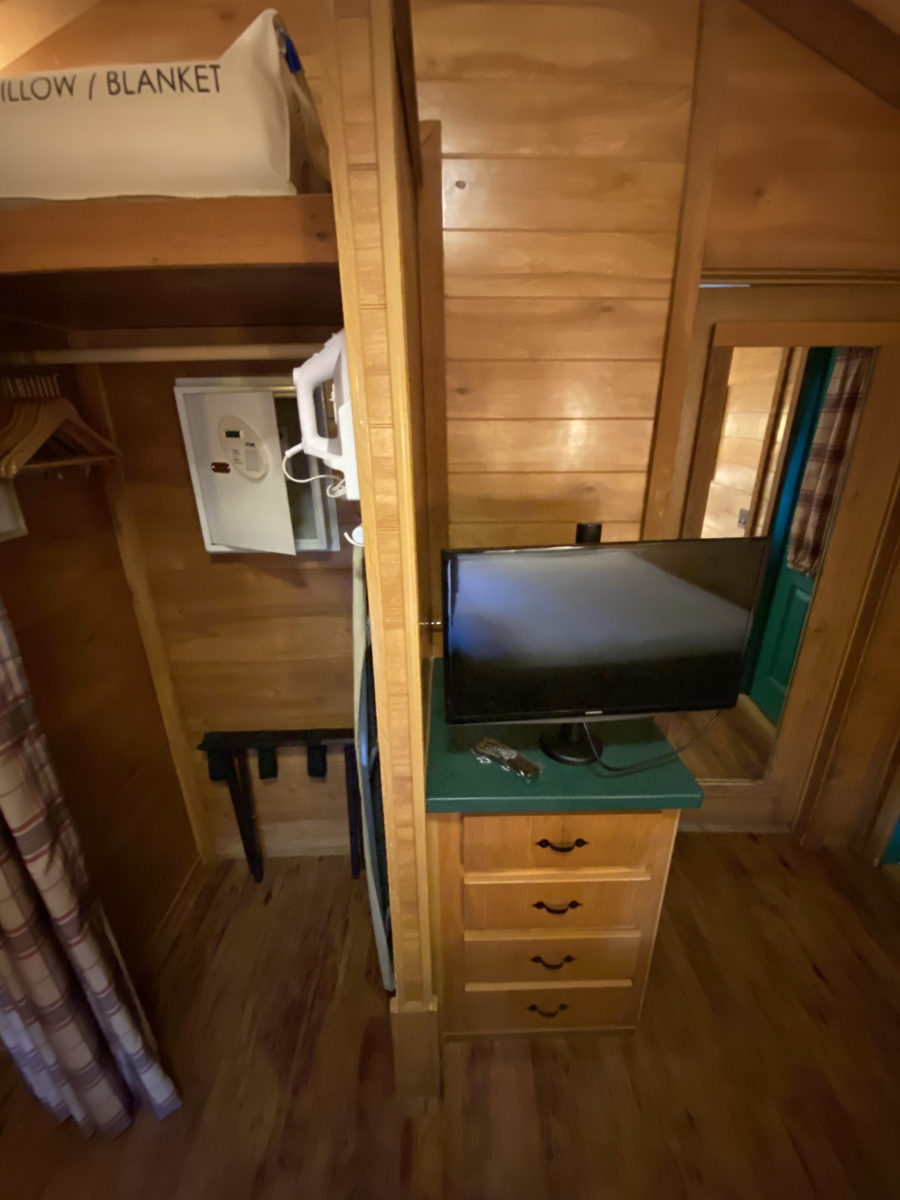 A TV too large for the counter it is mounted on is oddly attached via a pole.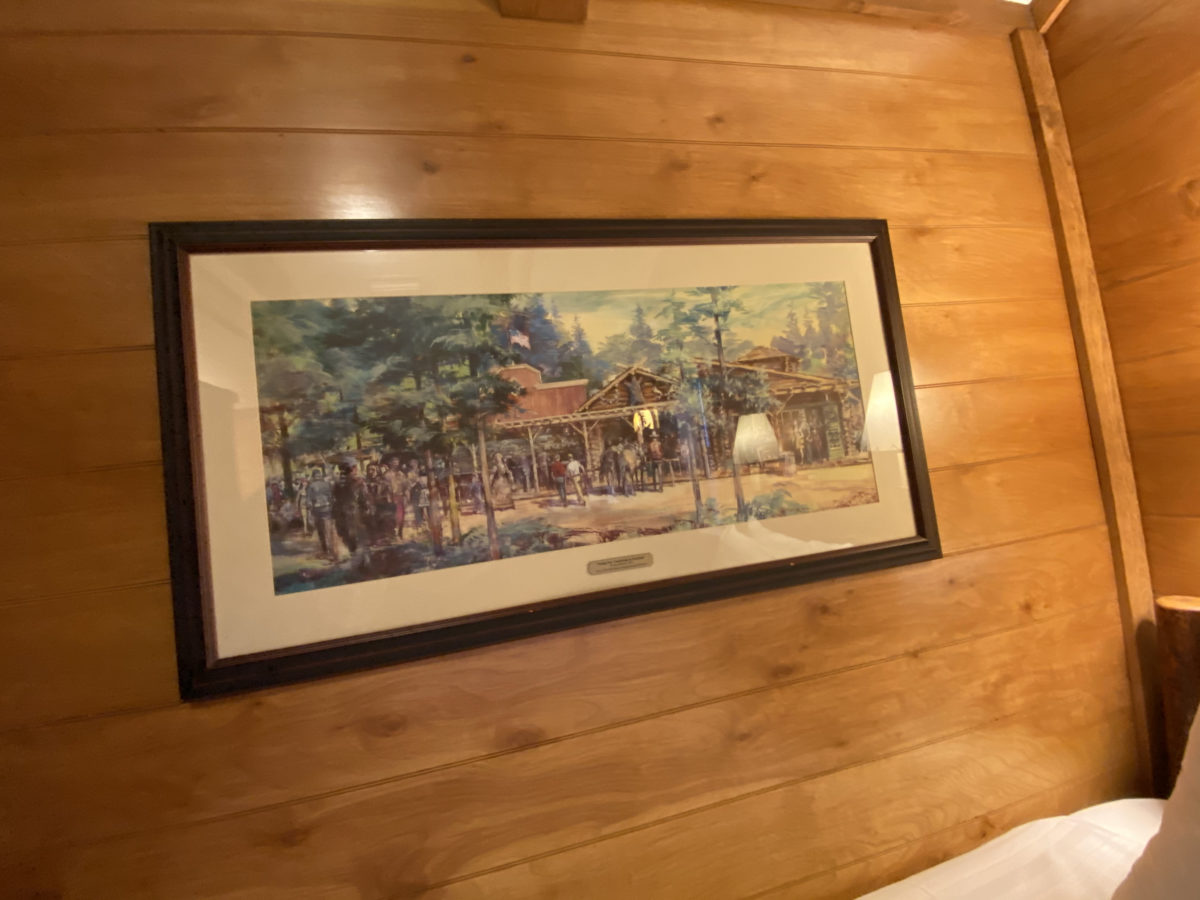 Sam McKim concept art of Frontierland at Disneyland adorns the bedroom wall, enough to make this fanboy smile.
Our stay at The Cabins at Disney's Fort Wilderness Resort was one we won't soon forget. This resort is a spacial piece of Walt Disney World, dating back to 1971. Here, you can feel what the property would have been like nearly 50 years ago and experience part of Walt's original vision for his Florida Project. The cabins are such a unique experience that I think every Disney fan should make a point to stay here art least once. I fell in love with the place, even as a local who lives 10 minutes down the road. I look forward to picking out a weekend every year to rent a cabin, invite some friends over for a barbecue, and enjoy the rustic charm of one of Walt Disney World's original resort experiences.
If you aren't looking forward to "roughing it" in the woods, be sure to check out our luxury tour of the Presidential Suite at Disney's Contemporary Resort.