Today's the day! Tokyo Disneyland has finally returned to business after 123 days of closure, and we were lucky enough to have a friend of the site at the park today to give us an overview of the situation! Let's take a look at what we've seen so far!
Just like we showed over the weekend, the entrance is now filled with multiple signs showing off the new rules. Social distancing markers are also all over the newly-complete entrance plaza.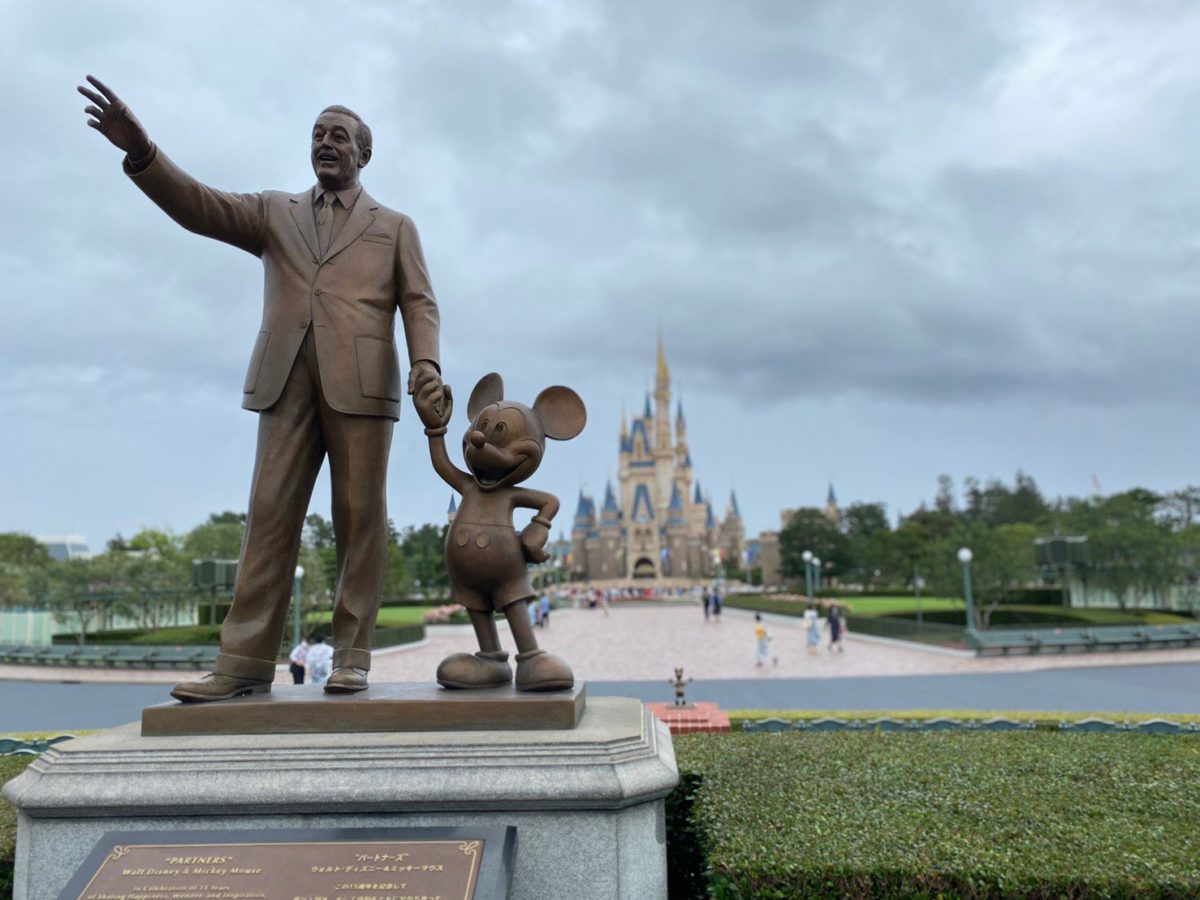 Once we made it in, the park was fairly empty. Quite removed from the normal pandemonium at opening time, thanks to much less people at the park.
There's a special show at Cinderella Castle featuring Mickey, Minnie, and the rest of the Disney friends to welcome Guests back to the Kingdom of Dreams and Magic!
Across the park, Cast Members hold signs to direct Guests to queue properly and maintain proper social distancing.
The experience at the park has of course been modified to meet social distancing guidelines. Haunted Mansion is not running stretching rooms, and the queues are divided up for social distancing.
On attractions like Jungle Cruise, seats are marked off so Guests can properly distance themselves.
Also, benches that face each other are marked off to facilitate social distancing.
Hand sanitizier is placed at attraction exits and Guests are asked to sanitize after their ride.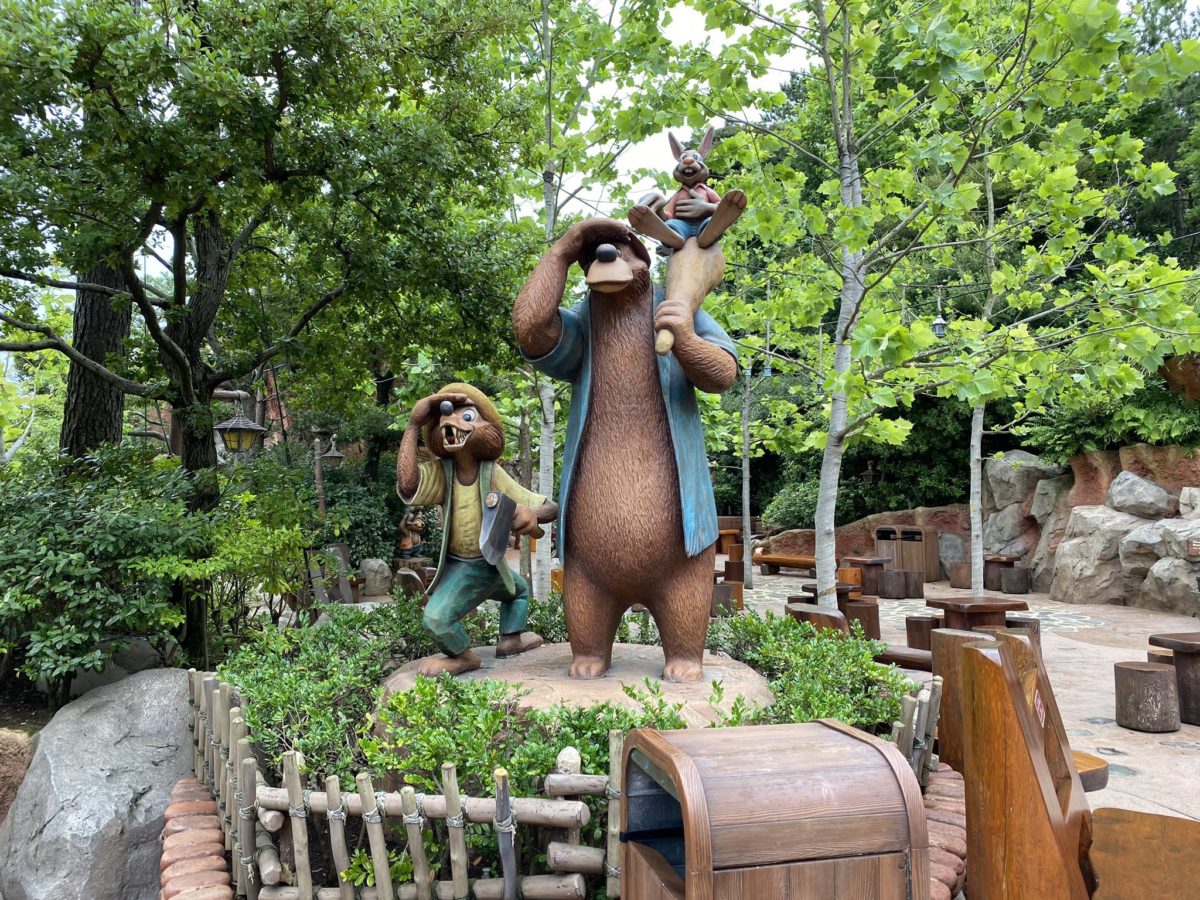 Even at Splash Mountain, wait times are consistently low at 5 minutes. Or maybe that's because it's a drizzly Wednesday.
The Beauty and the Beast expansion at New Fantasyland is still in the same state as it was in February when we last saw it – walled off with planters.
A new feature of the upcoming The Happy Ride with Baymax was revealed today – Mochi the cat, resting above the new Tomorrowland vending machines? Super cute!
Even attractions like it's a small world were absolutely deserted today.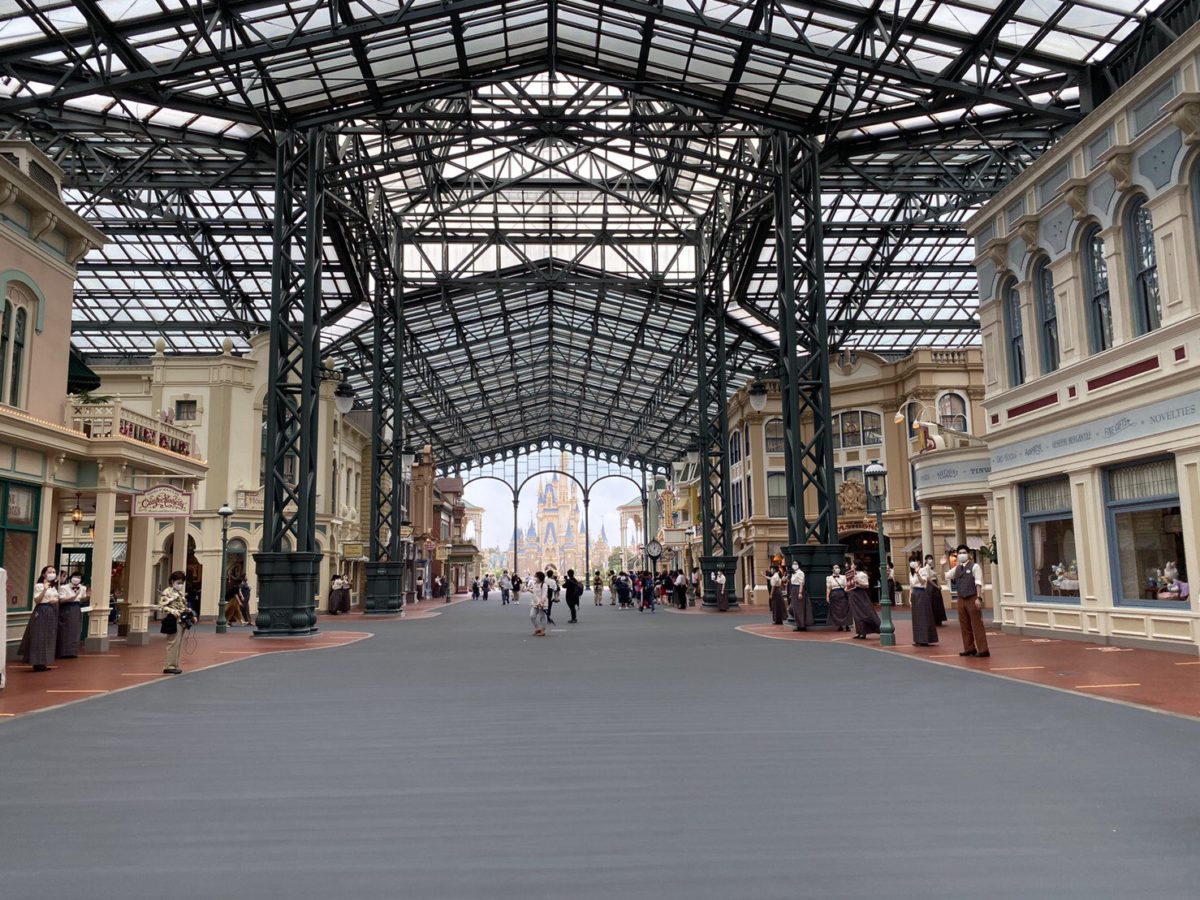 I can't stress enough how empty these parks are. You might almost think they're privately open just for you!
Over at Tokyo DisneySea, it was about the same situation. There were virtually no lines for any attraction except Soaring: Fantastic Flight, which held at 25 minutes or so around 11am.
Attractions like Nemo & Friends SeaRider were just as empty as around the rest of the resort. Preshow queue areas were marked in boxes, but it didn't seem like they were necessary, since the simulator was essentially empty.
Of course, no trip to Tokyo Disney Resort is ever complete without a few gachaphon prizes. Gachapon is still available at both Tokyo Disneyland and DisneySea, featuring mini park food keychains at Disneyland and Usapiyo items at DisneySea.
That's what we've seen so far at Tokyo Disney Resort! Be sure to stay tuned to our Twitter account @WDWNT for the latest updates for the rest of the day!
Are you considering or planning a visit to Tokyo Disney Resort? Visit TDRPlans for every detail (and more) that you'll need to make your trip the best it can be! Did I mention it's 100% free?