As construction was halted across all of Walt Disney World due to the unprecedented COVID-19 closures, work at various construction sites has come to a standstill. However, Walt Disney Imagineering continues to work behind-the-scenes to ensure that progress continues––at least on projects that are already underway. Over at Disney's Hollywood Studios, progress has stalled on the upcoming Star Wars-themed luxury hotel formally known as Star Wars: Galactic Starcruiser, however today a permit was filed for "Project H"–the fabrication and installation of themed sets.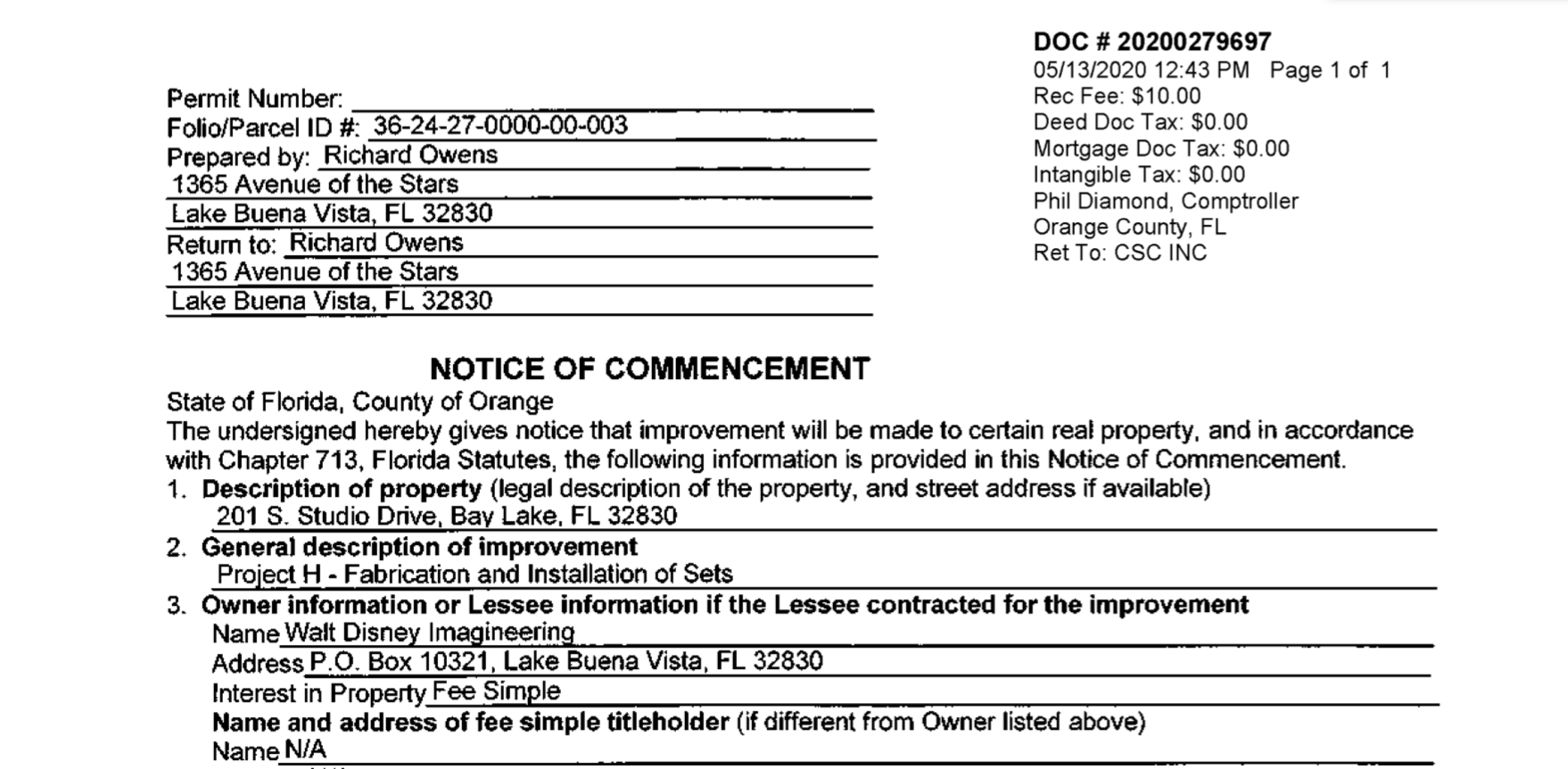 The contractor listed on the permit is Adirondack Scenic, Inc., the same firm behind the Beauty and the Beast castle facade at the Magic Kingdom, Frozen Ever After at EPCOT, Na'vi River Journey at Disney's Animal Kingdom, and more, so we're sure the interior is bound to look stunning.
Given how deadlines were missed for the last several Florida projects, not to mention the added setbacks of the ongoing pandemic, it's likely that the project has been delayed somewhat, but as implied by the recent permits, work is still moving full steam ahead.
Are you planning on staying at the Star Wars: Galactic Starcruiser when it opens? Start banking those credits now, because you're going to need to steal a whole lot of coaxium to afford to stay aboard the Halcyon. Reservations are set to open later this year.
For an exclusive full tour of floor plans and concept art for the new Star Wars: Galactic Starcruiser, including the hotel lobby layout, guest rooms, and more, click here. For our last aerial construction update on the upcoming Starcruiser, including a look at construction on the Terminal, Intergalactic Transport Stations, and more, click here. And if you're just about ready to hand over all of your money to Disney, click here for expected pricing for the 2-night, 3-day all-inclusive Starcruiser experience.