This post may contain affiliate links; please read the disclosure for more information.
Howdy partners! Welcome to another eventful day at Disney Springs, where we'll discover store and restaurant reopenings, new merchandise, and some unruly ducks. While the weather looked a bit ominous early on, the rain kept its distance during most of our visit.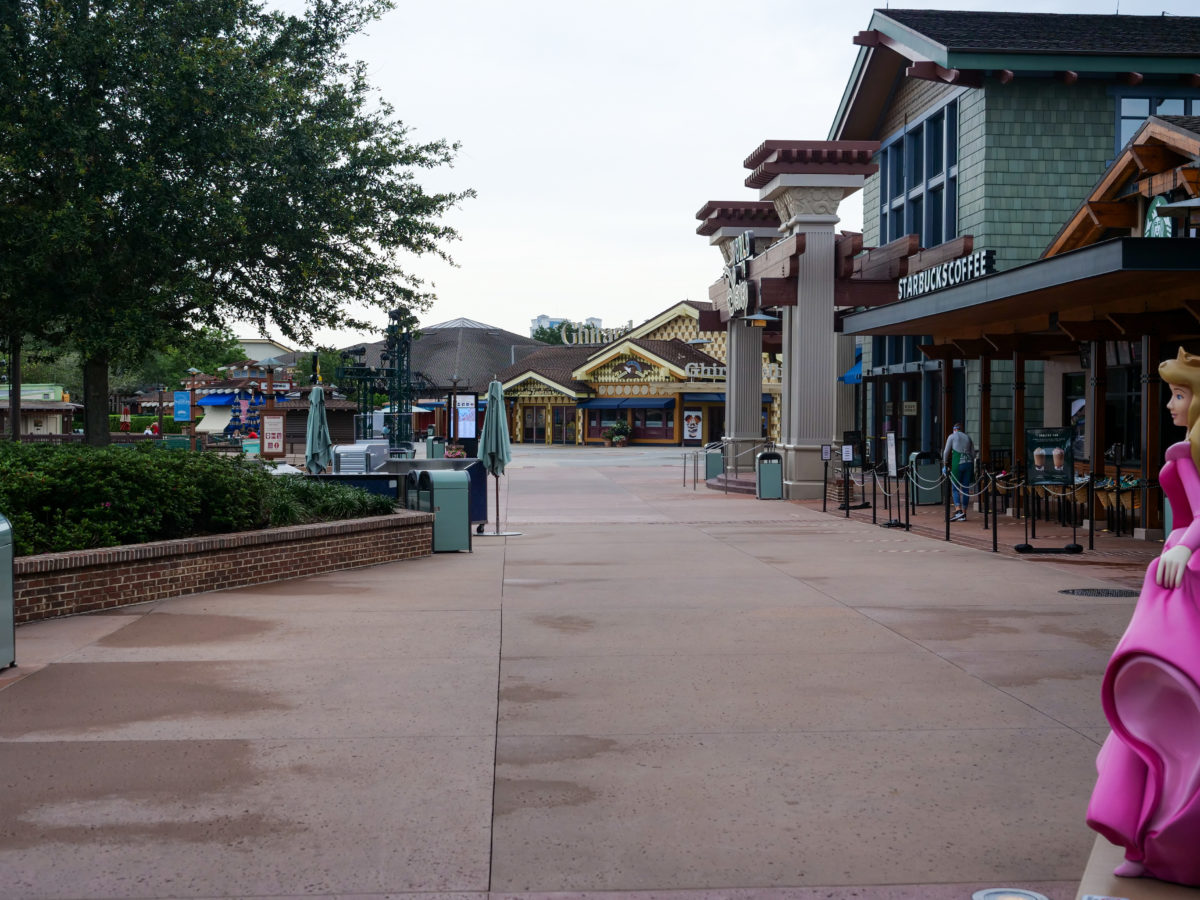 First thing in the morning, Disney Springs was pretty quiet. Perhaps, it's a result of World of Disney not opening until 10:00 am for the last six days? Perhaps it was the weather? Or, it may have had something to do with Universal Orlando's parks officially reopening to the public today.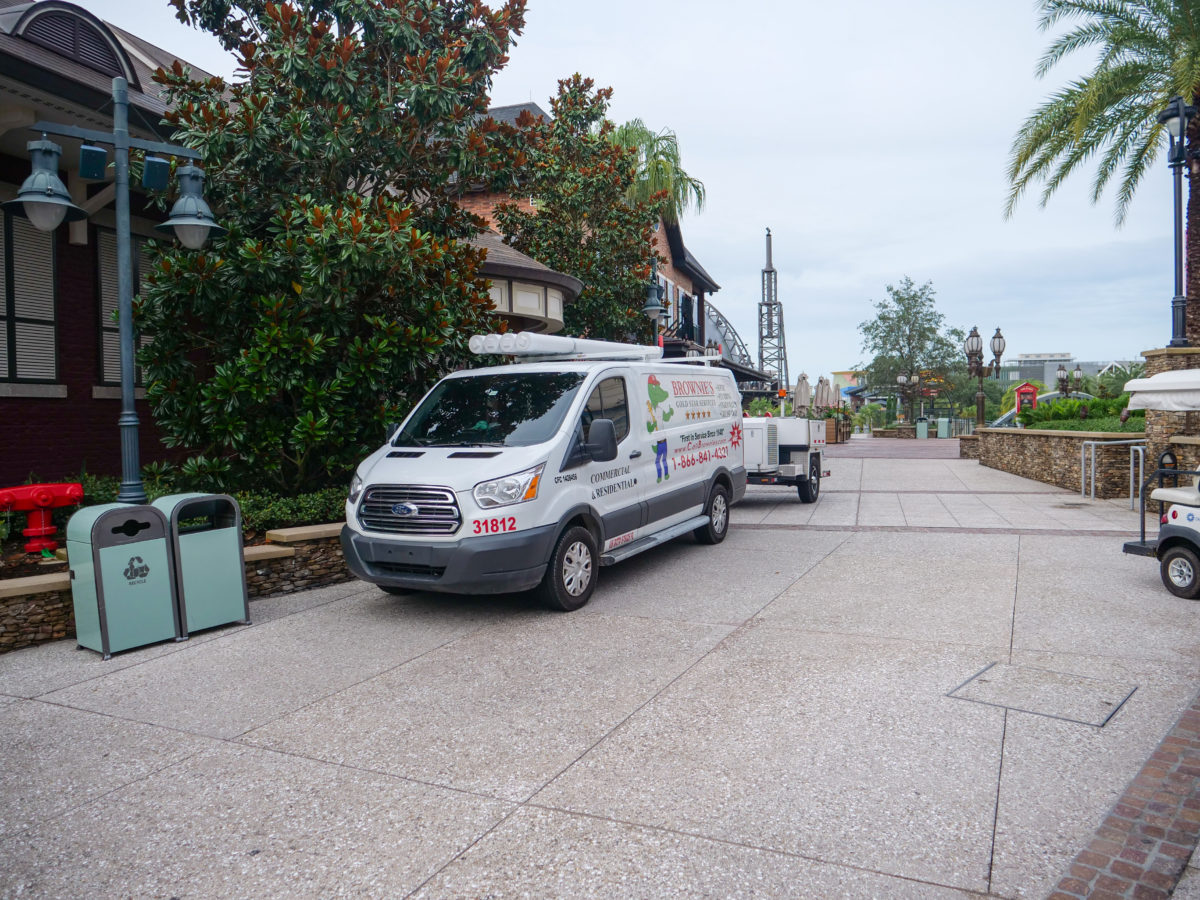 Parking was pretty flexible this morning. This van found a very convenient spot in front of The Edison.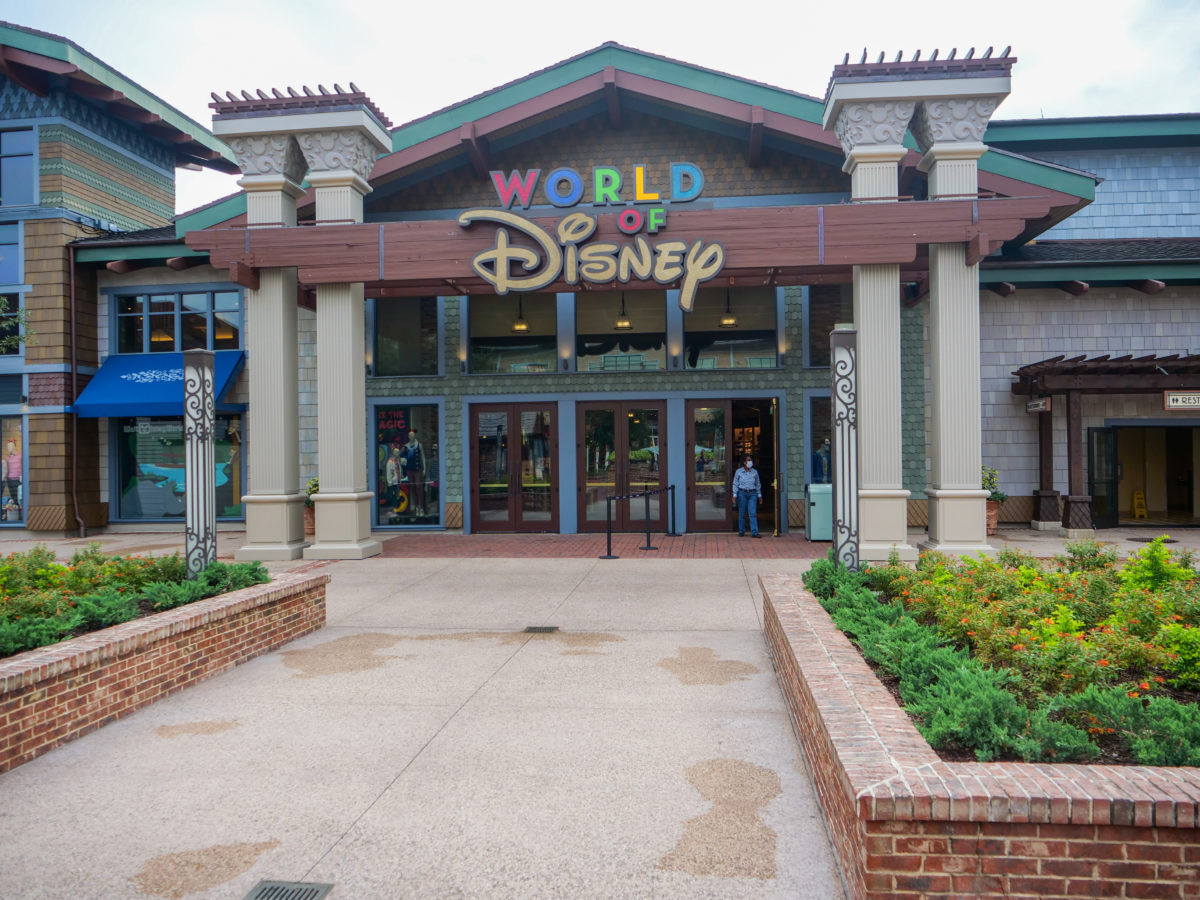 While World of Disney was offering virtual queue signups prior to opening, guests are quickly realizing it's neither necessary, nor beneficial, to arrive much before that 10:00 am opening time.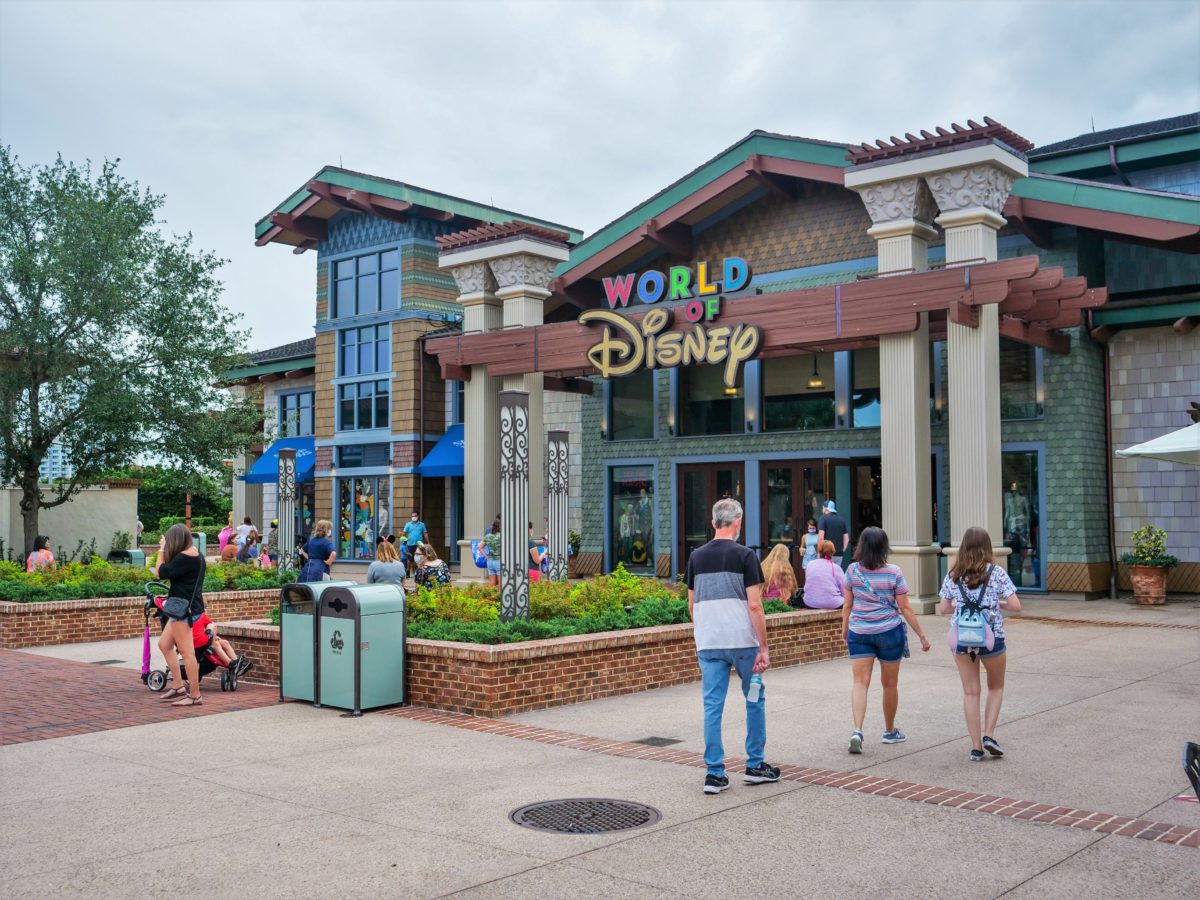 Once opening time did roll around, a few dozen people were in the area waiting to enter the store. Most of them did not bother with signing up for the virtual queue.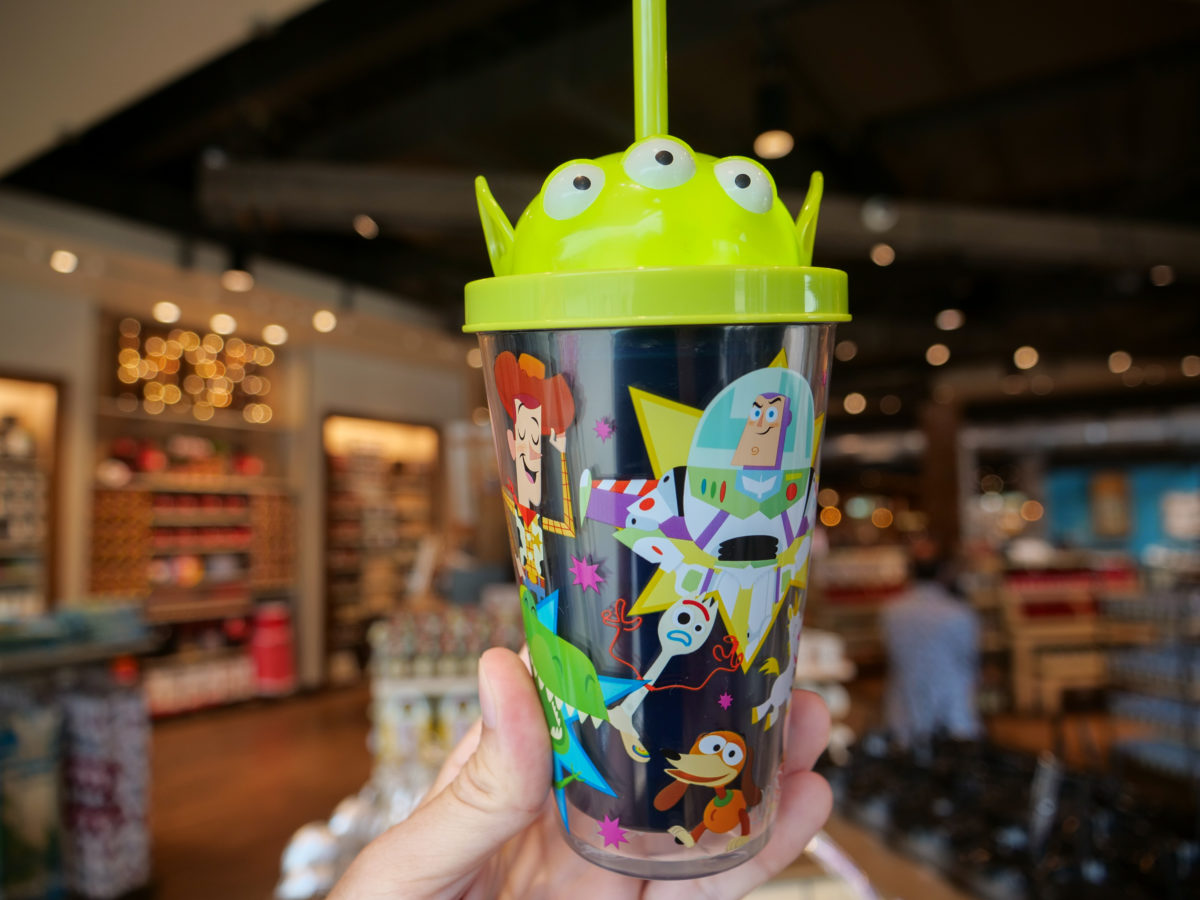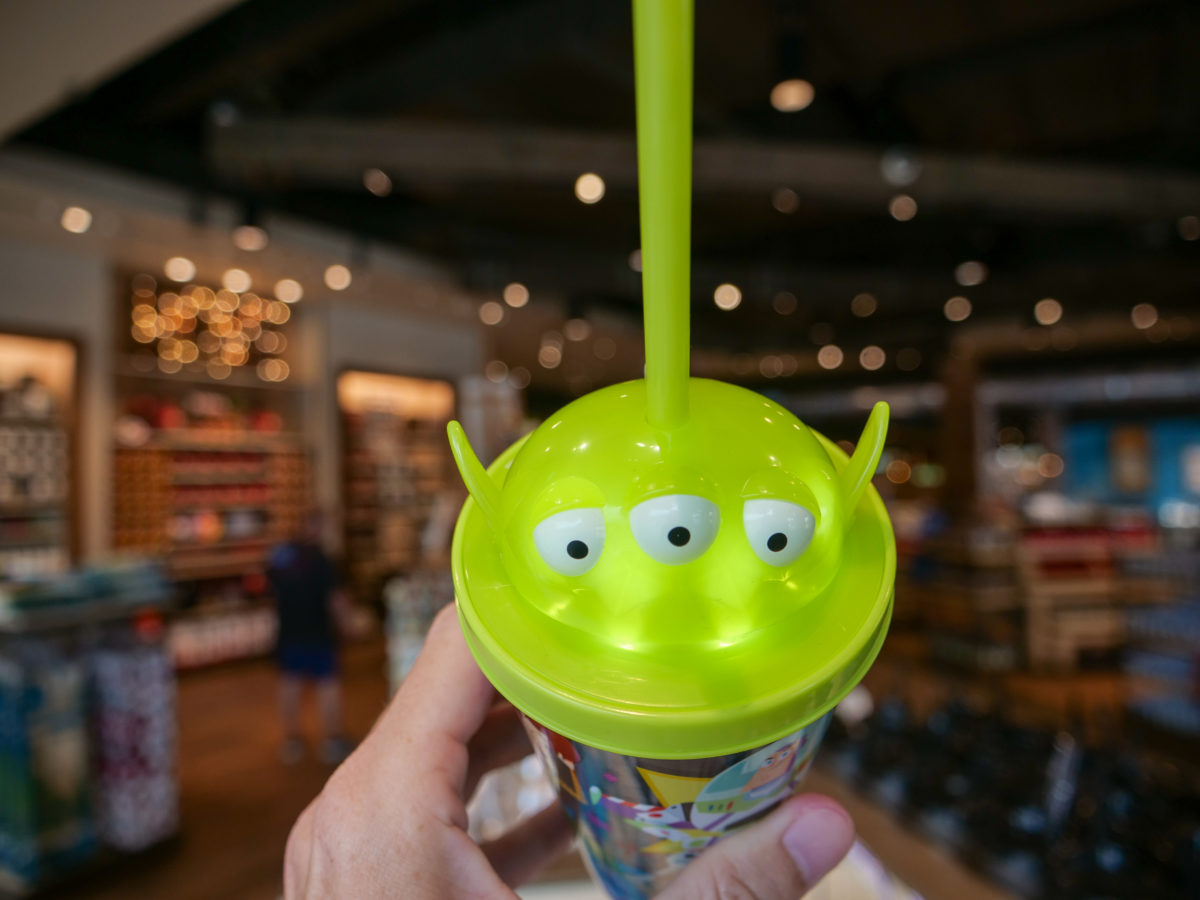 Inside, we found a couple fun new items. This Toy Story light-up tumbler, complete with alien lid, made its way into World of Disney. It retails for a down-to-earth $14.99.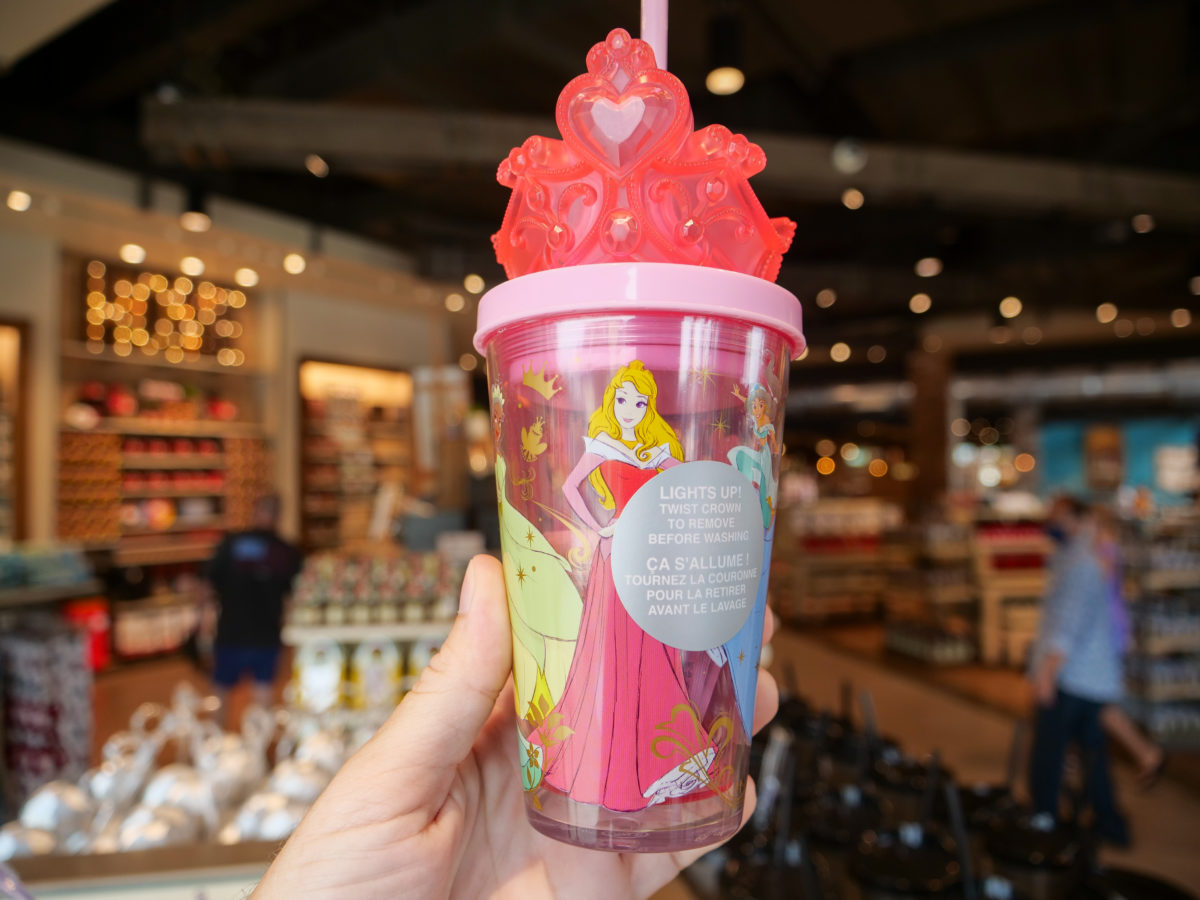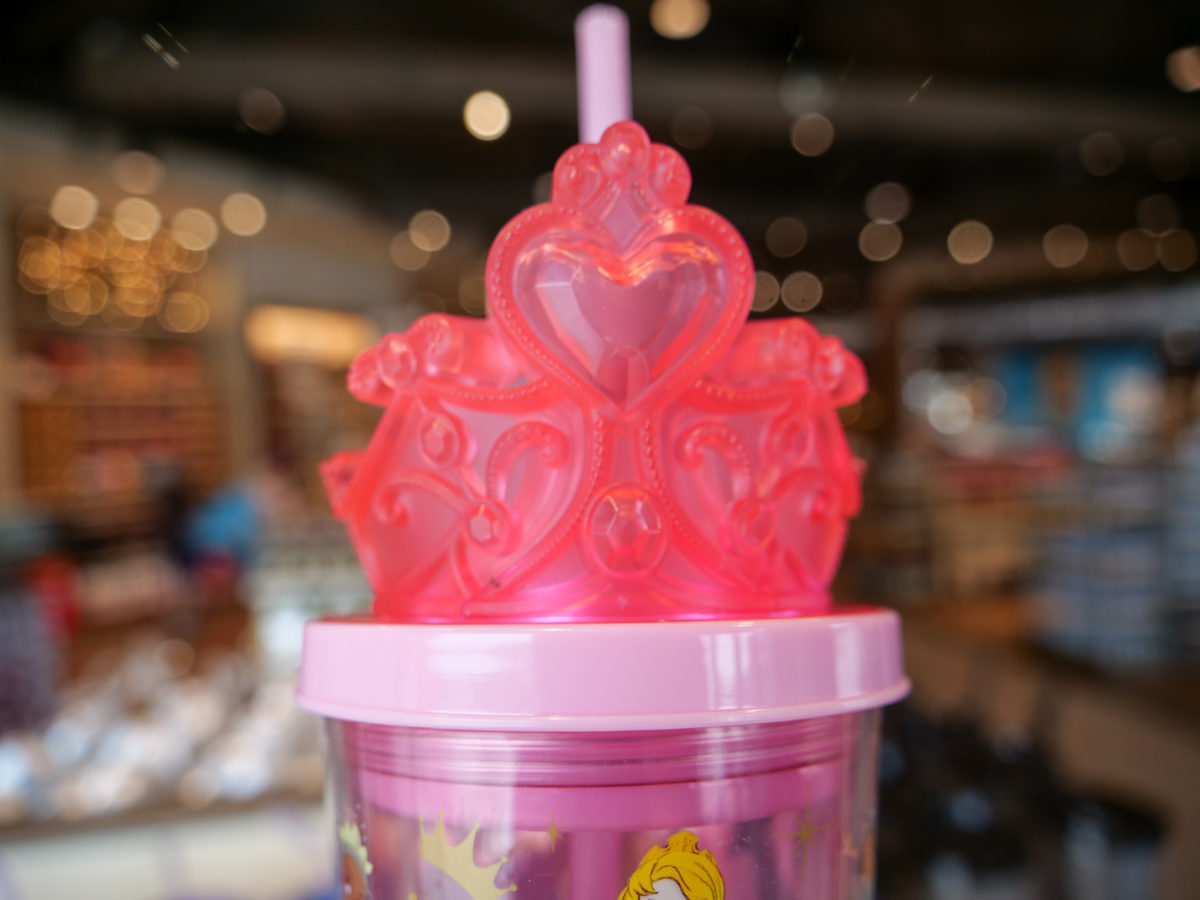 This Princess themed tumbler, complete with light-up tiara top, was just next to the Toy Story version. It also sells for $14.99.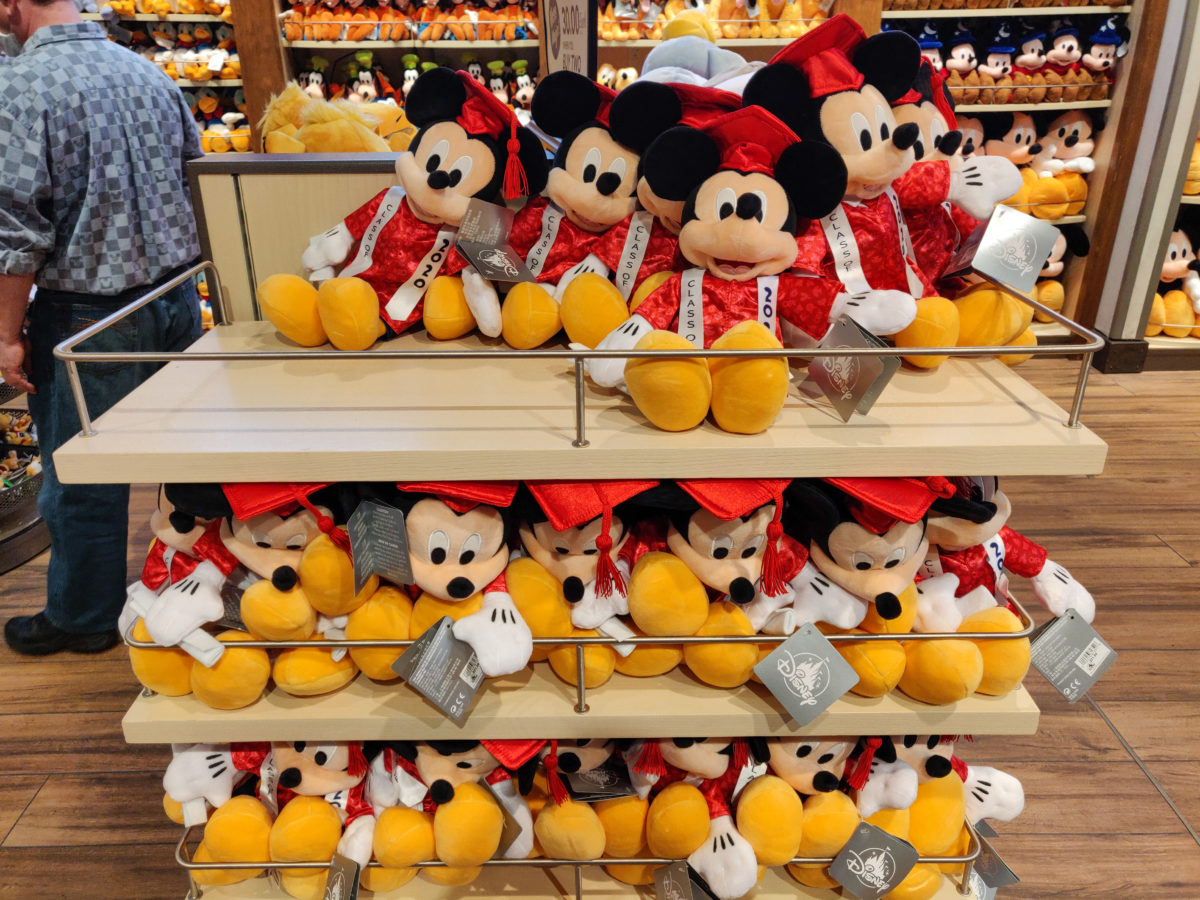 The Mickey Mouse Graduation Plush, which had been selling out nearly instantly each morning, was well-stocked today.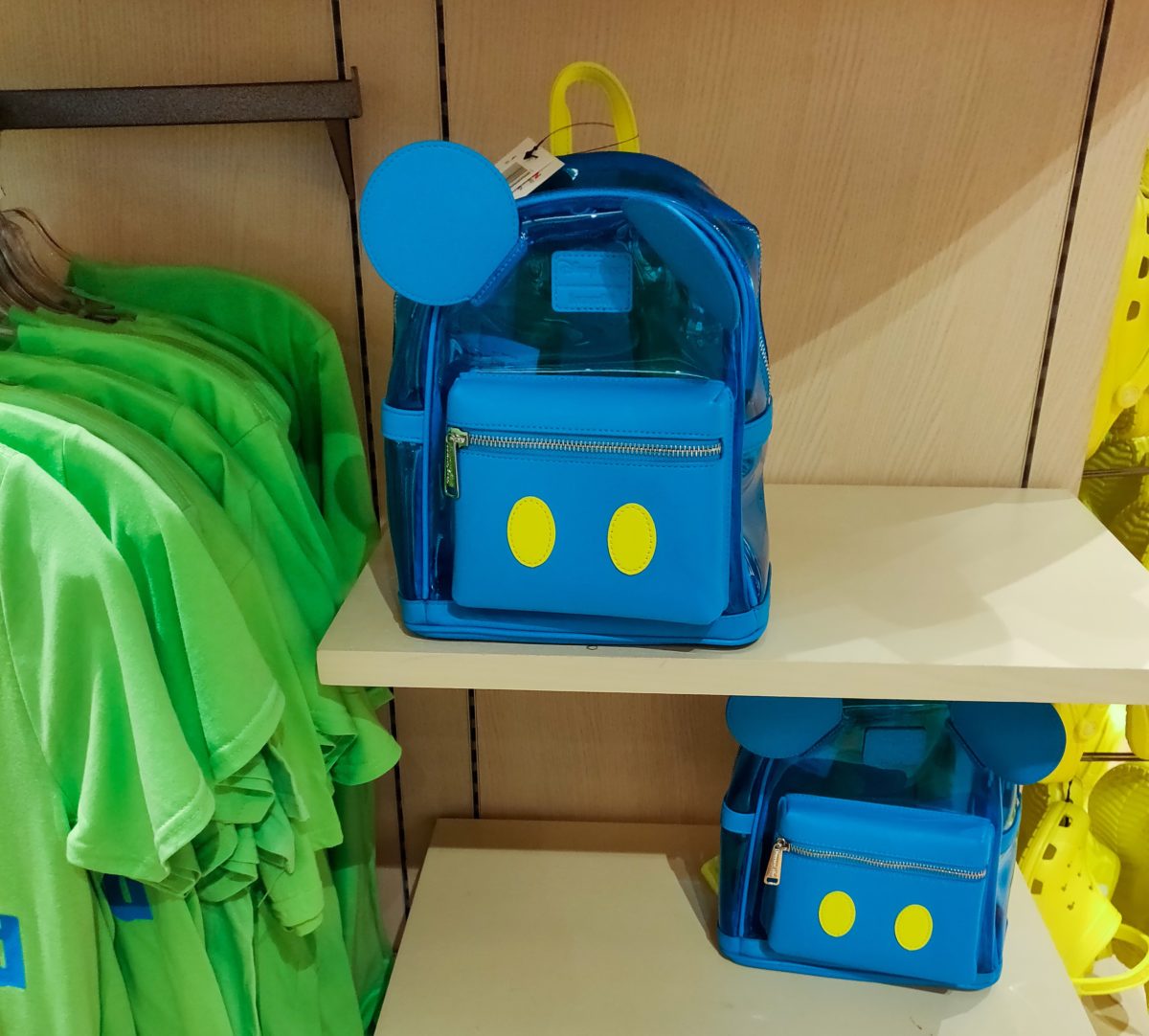 While we're on the topic of elusive merchandise, these Neon Summer Loungefly bags stuck around for a couple of minutes this morning. We have a detailed post with pictures and information on the backpack – click here to check it out.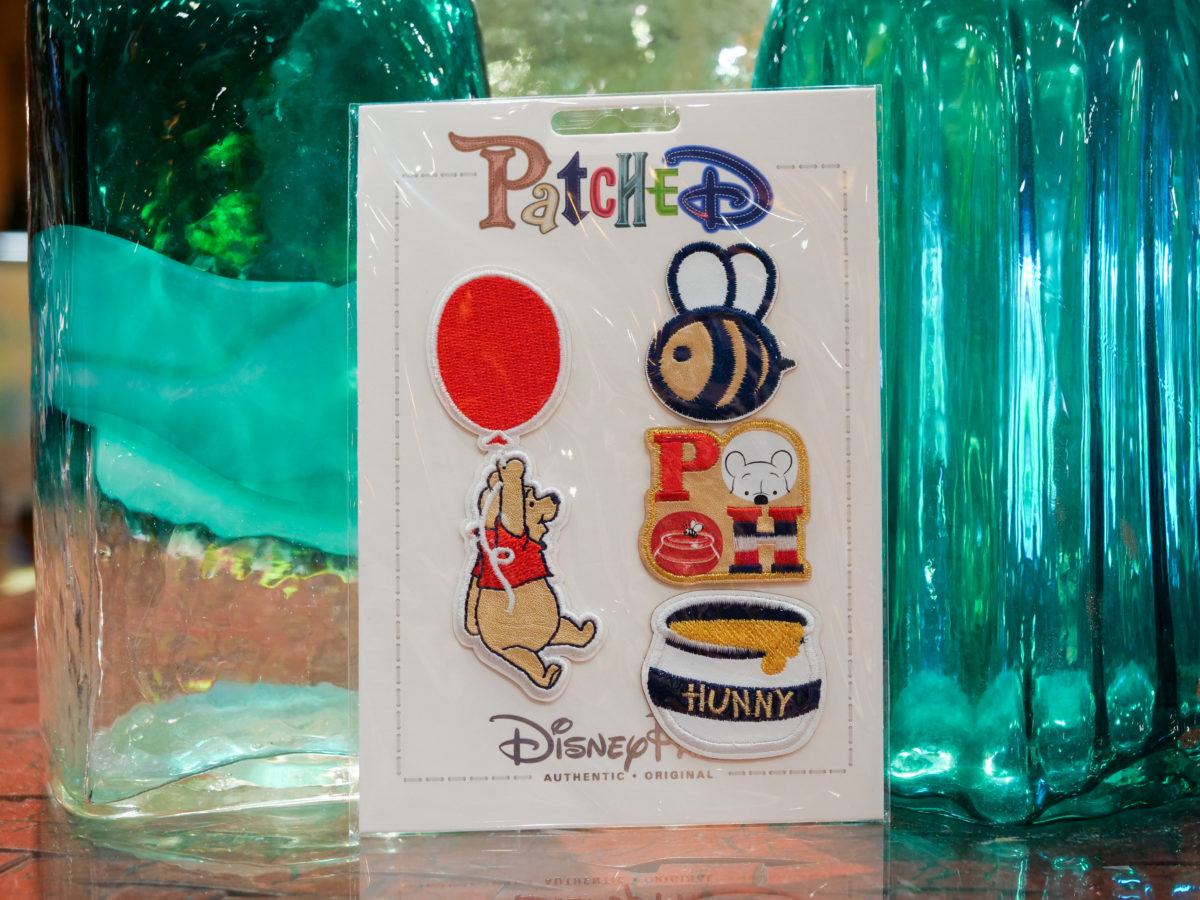 Over at Tren-D, part of the Marketplace Co-Op, the Winnie the Pooh PatcheD set made its debut. Like the Loungefly, we have detailed information on these patches in a dedicated post.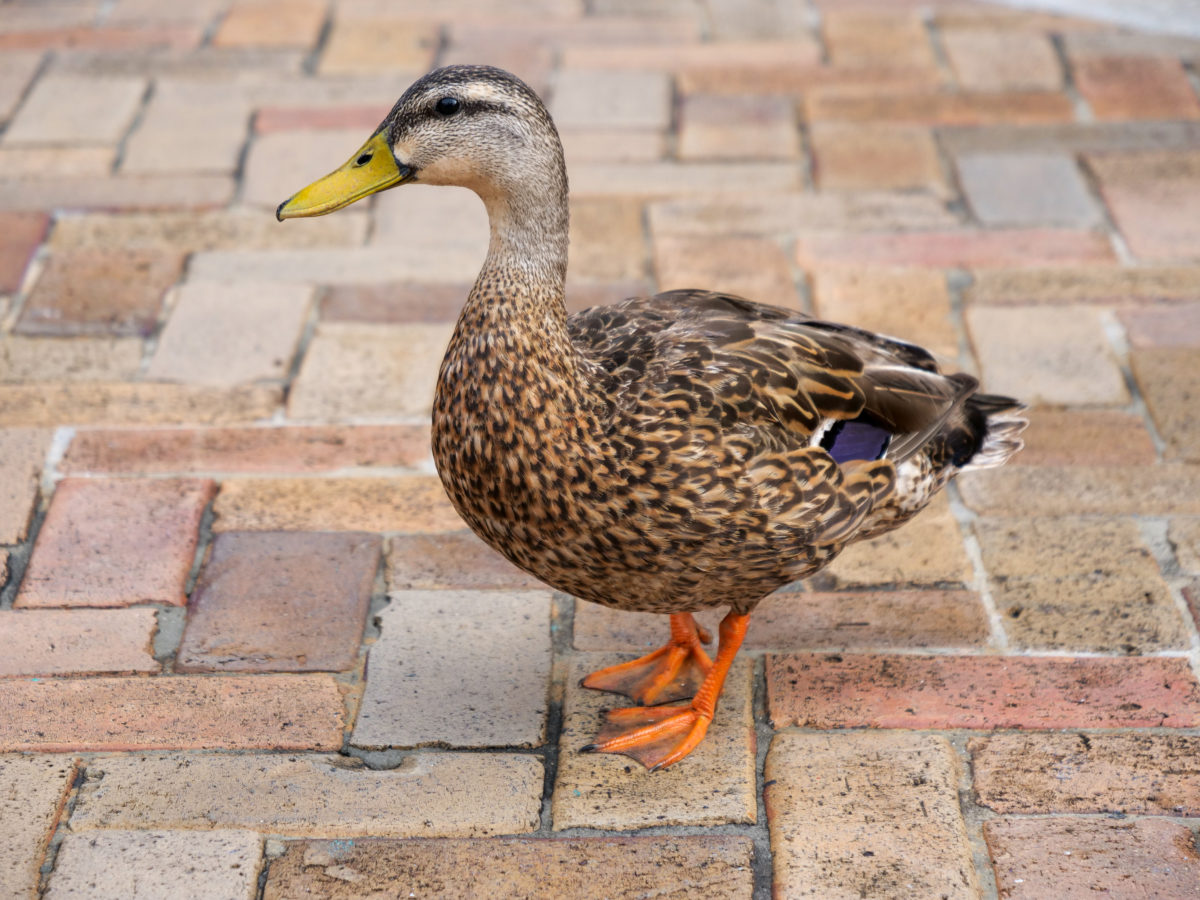 Outside of The Boathouse, this duck was anxious to get a snack from anyone willing to drop food.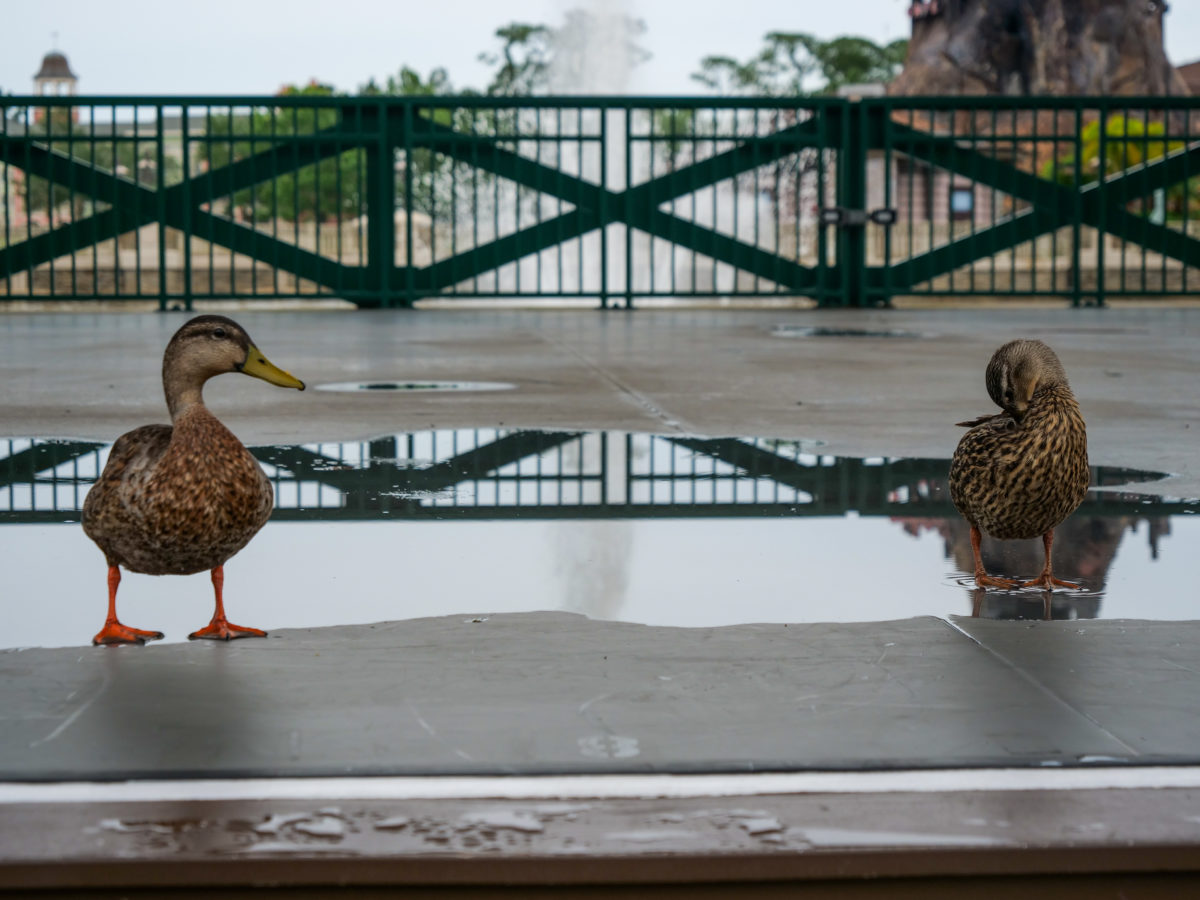 These two were hanging out on the stage in front of World of Disney. Pretty cute, right?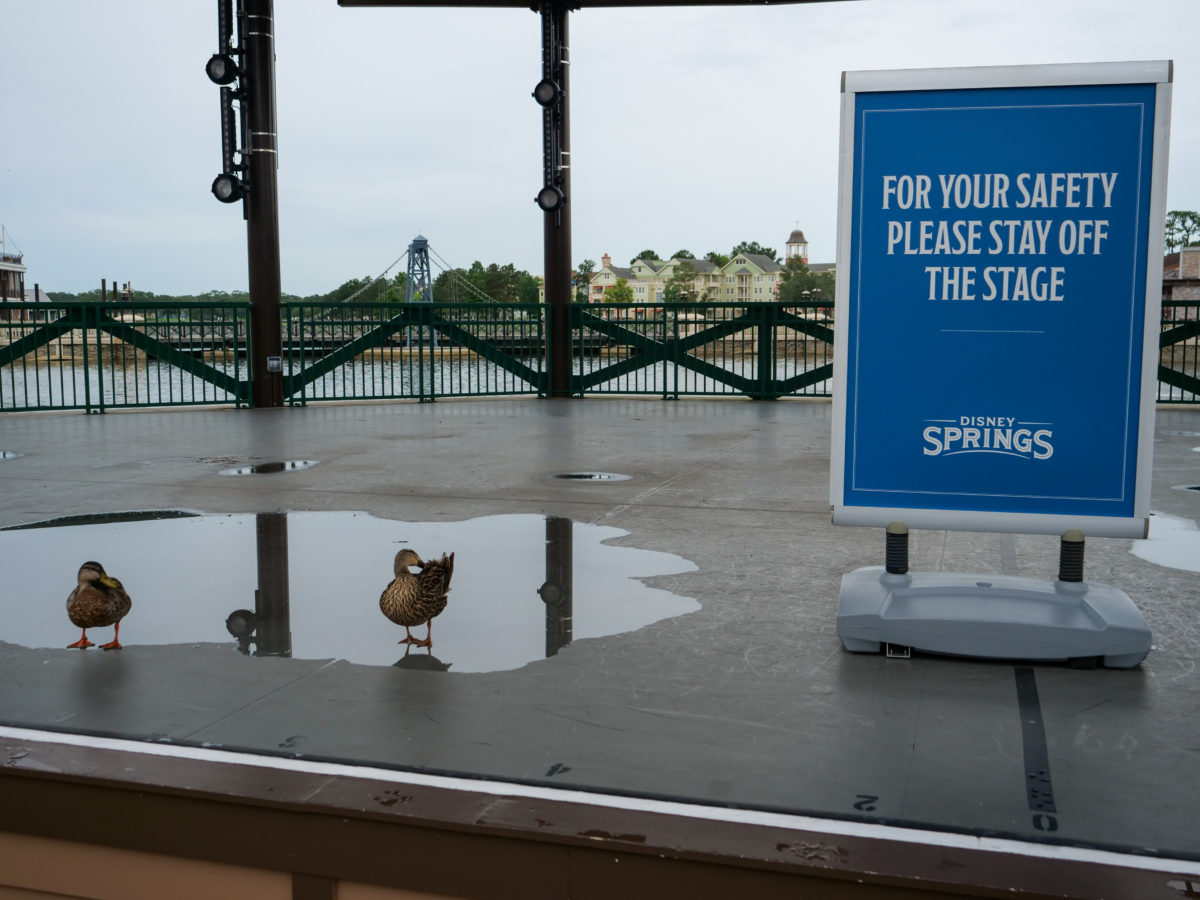 Wrong. These ducks were not physically distanced, weren't even wearing masks, and clearly had no respect for the rules! We here at WDWNT do not condone this flippant behavior.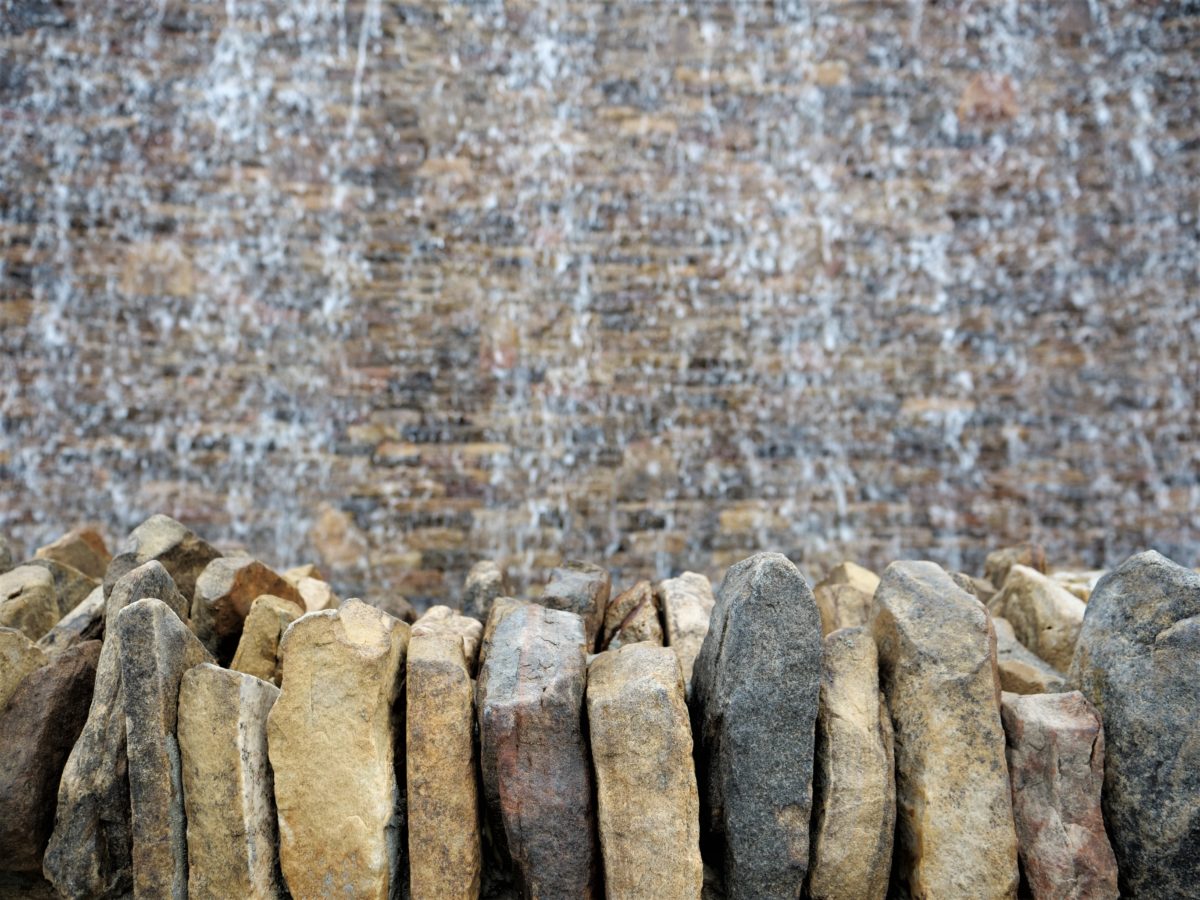 At least the ducks weren't playing around in this waterfall near STK.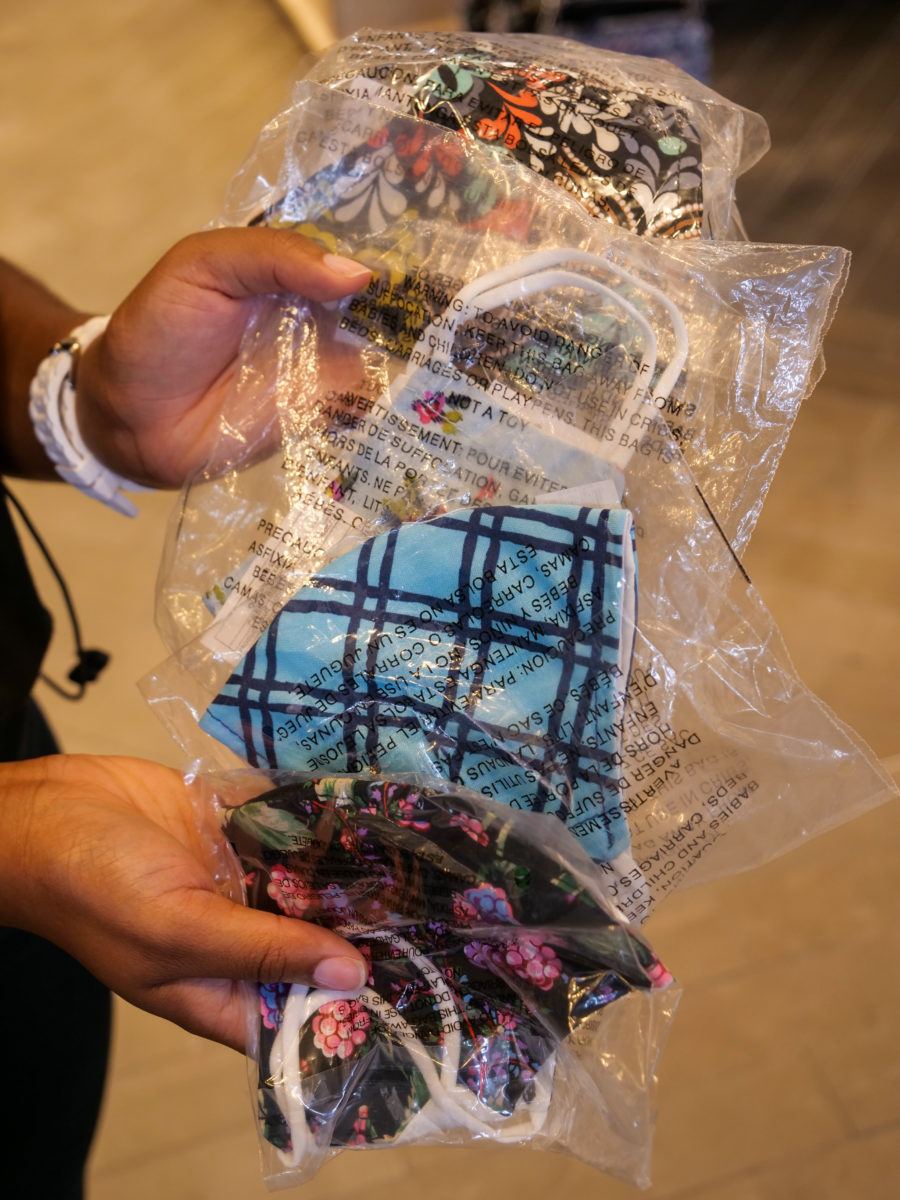 It's possible those ducks simply didn't know where to buy masks, but we're here to help. Vera Bradley had their largest variety to date, offering four different styles today. The masks sell for a very reasonable $8.00 each.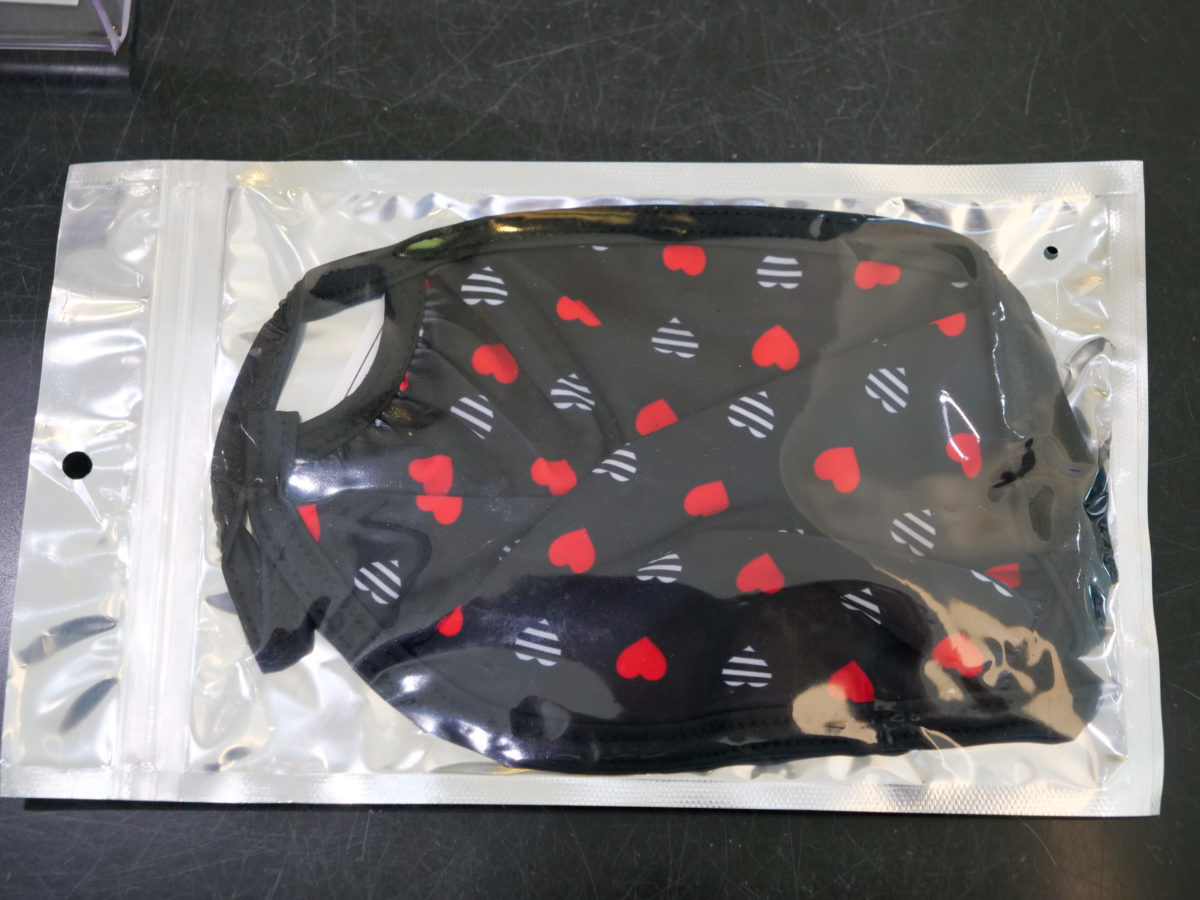 Sephora finally had their long-awaited mask for sale. They retail for $10.00, with 50% of that amount being donated to their charity.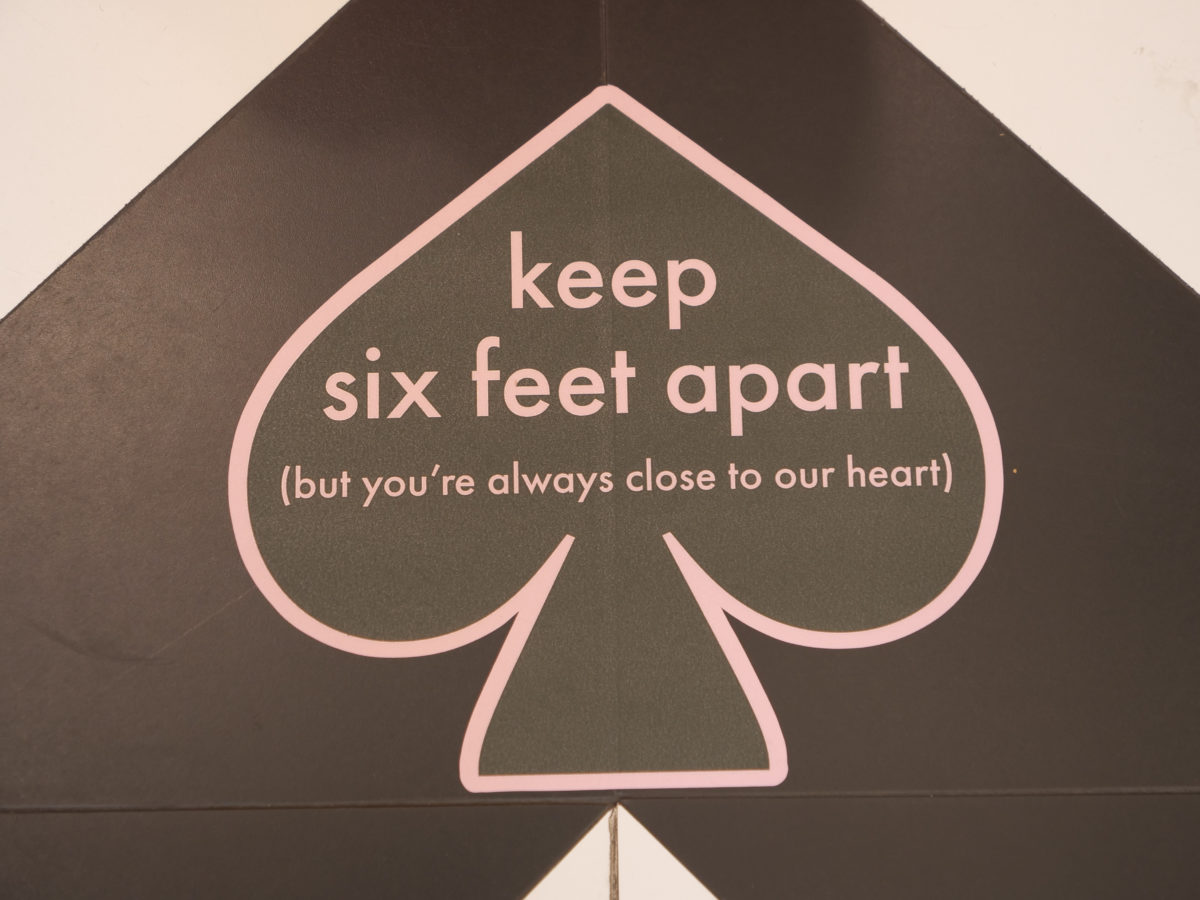 Switching gears, Kate Spade reopened today – with physical distancing measures in place, of course.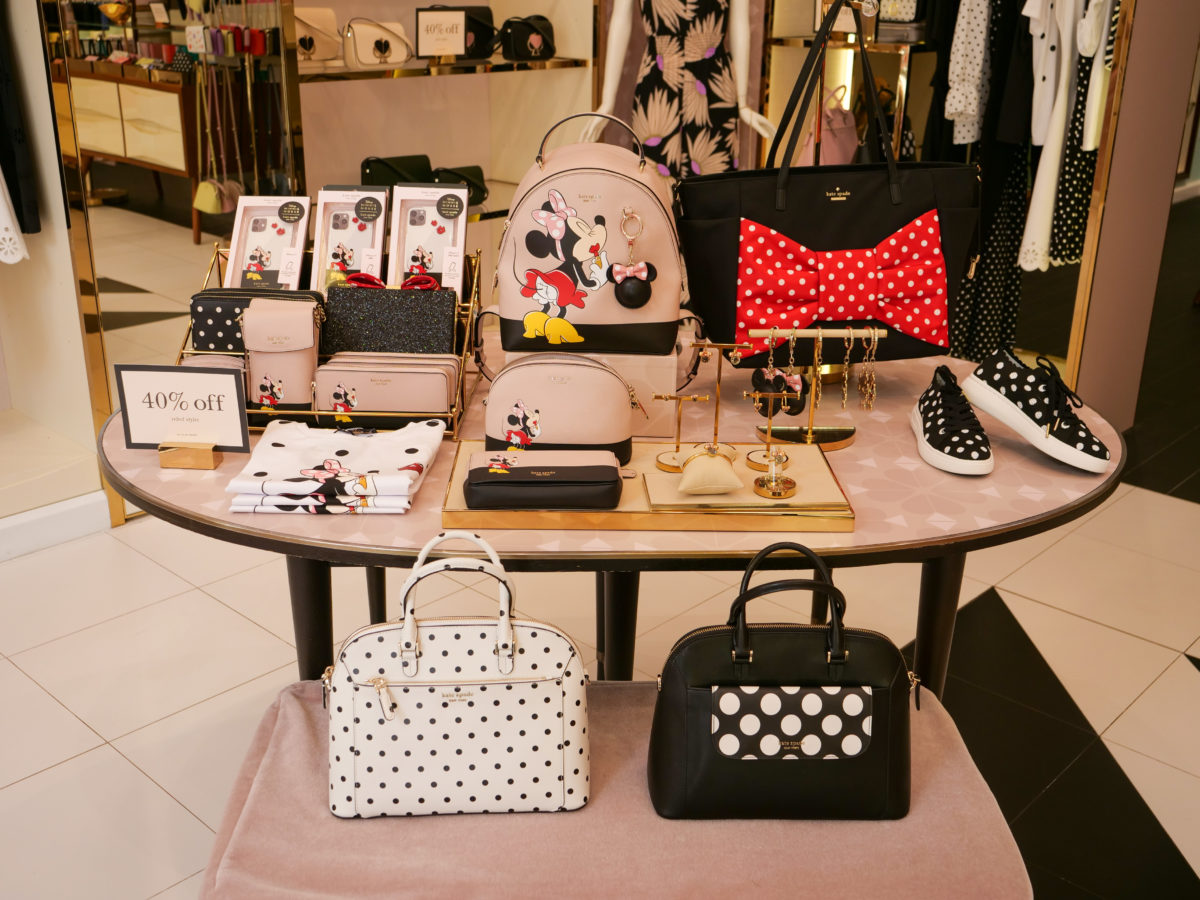 Kate Spade offers a small selection of Disney-themed merchandise, though the items seen above were all available prior to the closure.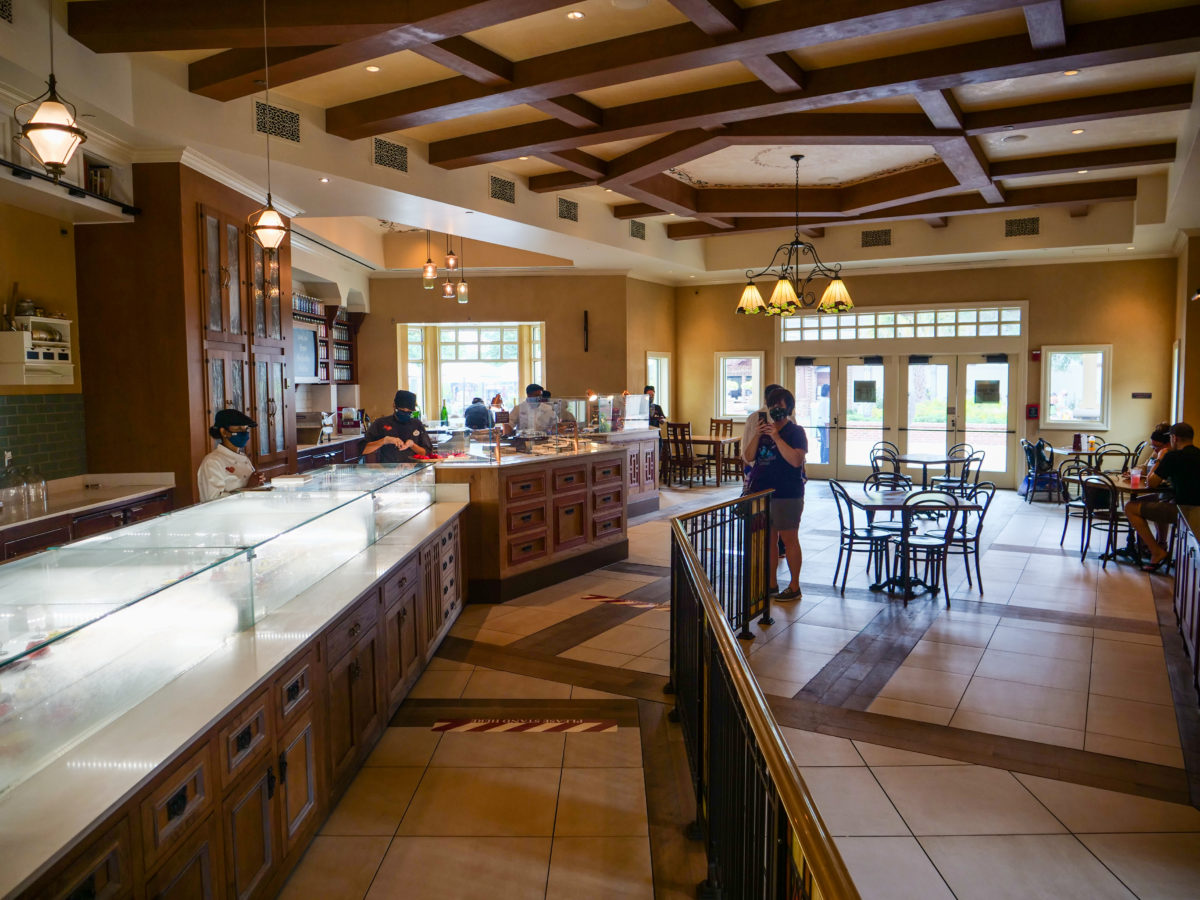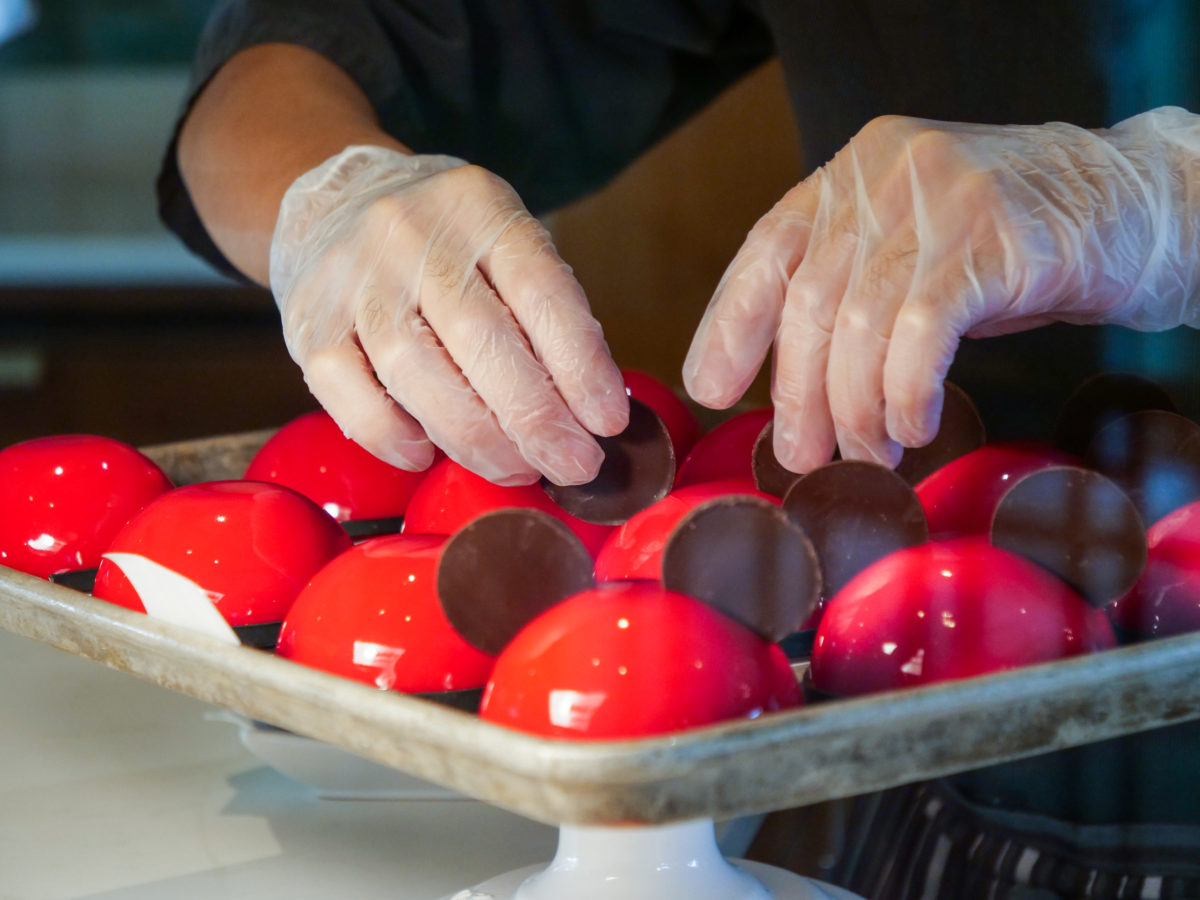 If you're hungry, a more exciting reopening was Amorette's Patisserie. The popular bakery reopened to guests today, serving some very enticing treats. Of course, physical distancing measures and lower capacity limits are part of the "new normal", and Amorette's is no exception.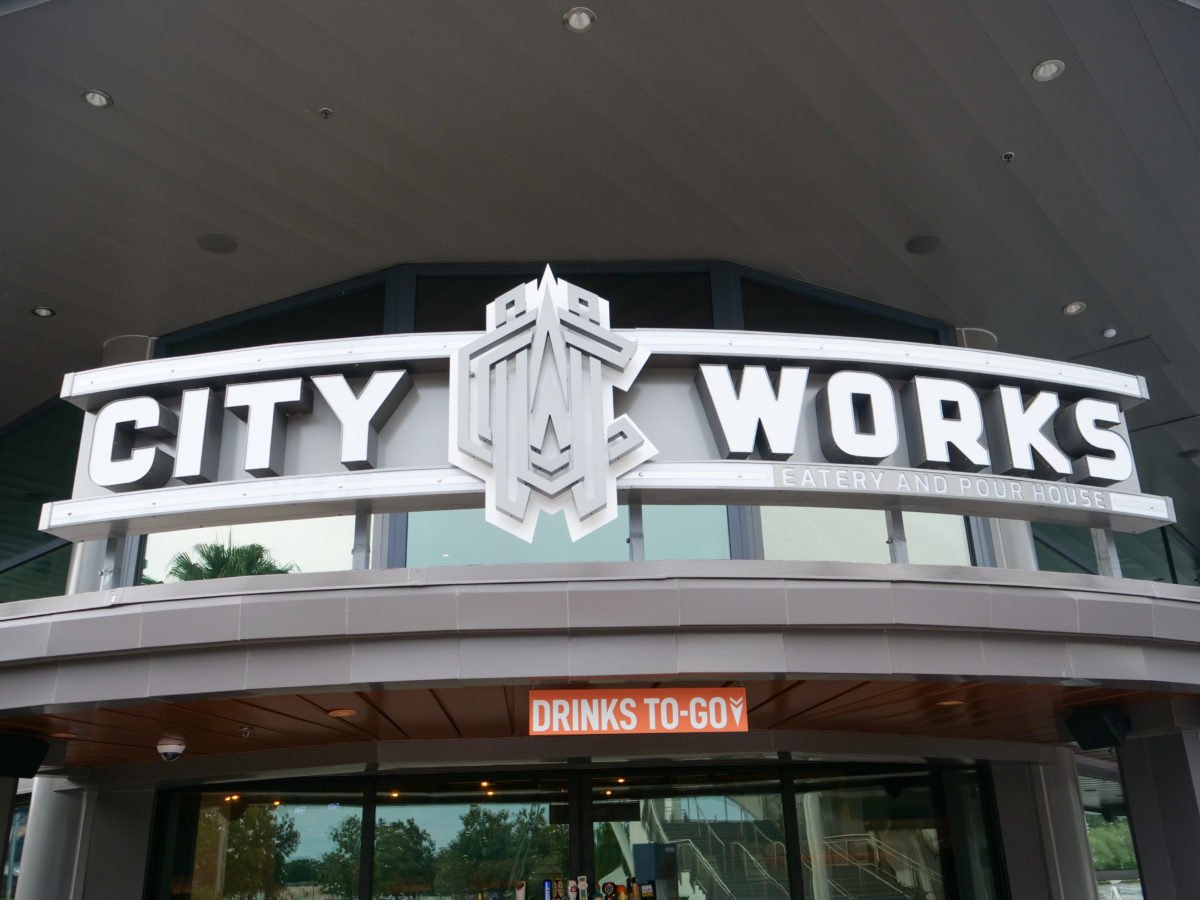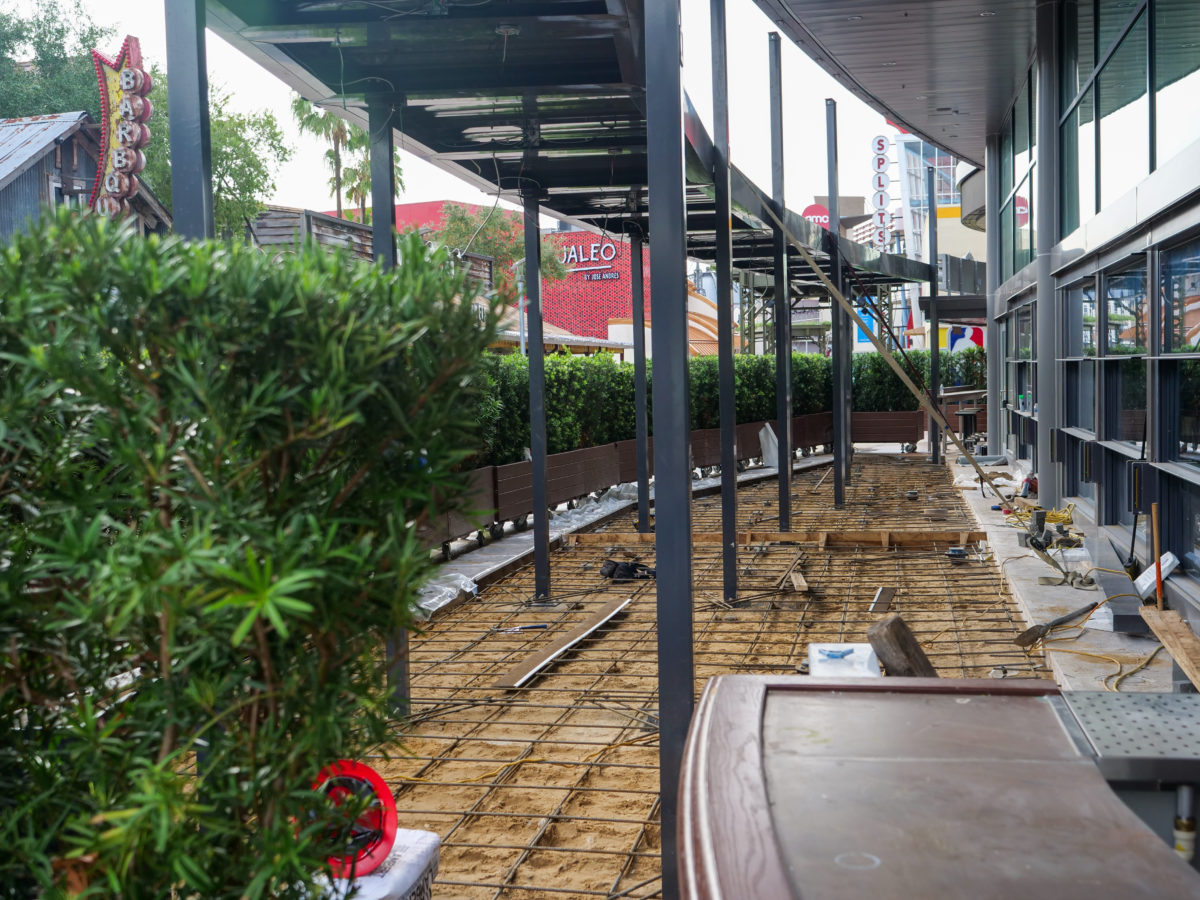 While not reopened just yet, City Works Eatery & Pour House will be joining the ranks of operational restaurants at Disney Springs on June 10th, mere days from now.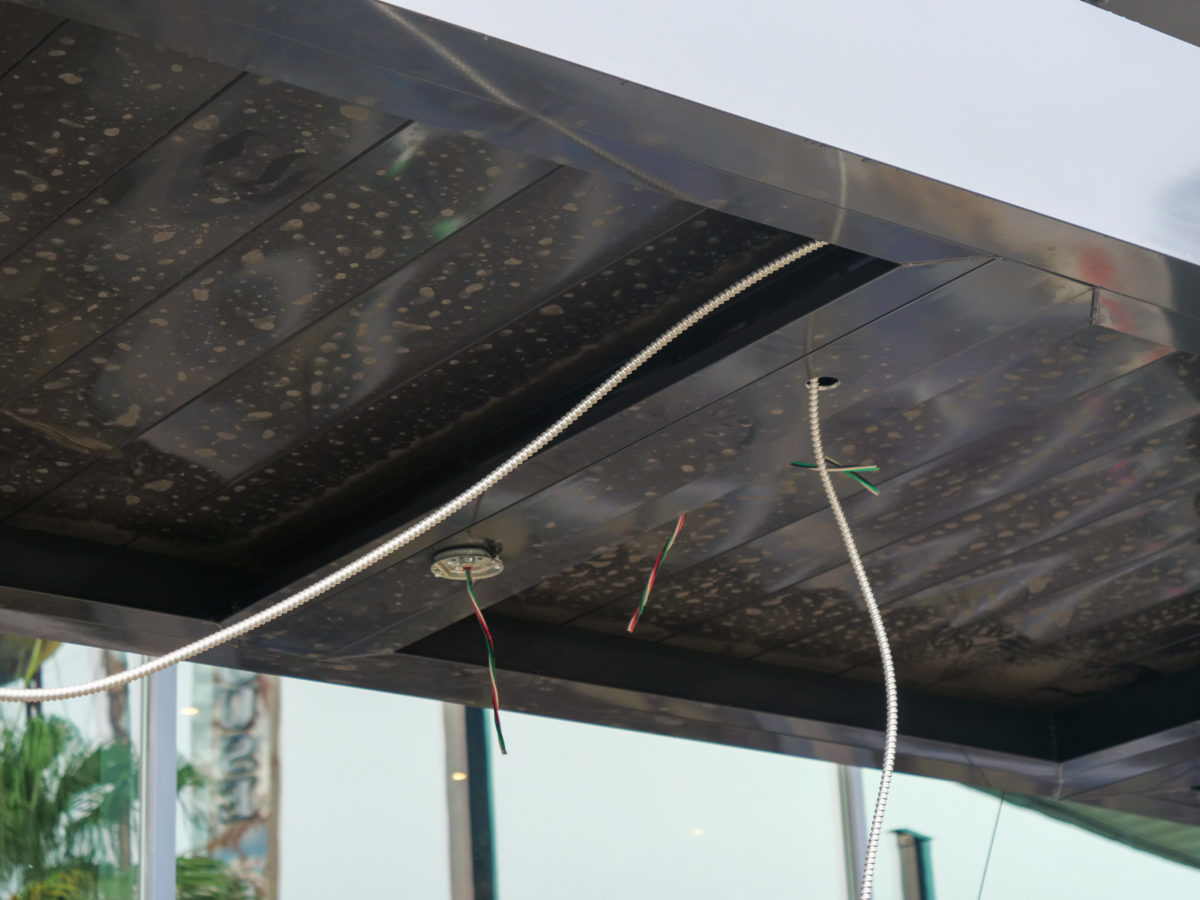 We're not quite sure if this new canopy will be completed in time for the opening, but with cement ready to be poured and electrical being installed, it's not too far from completion.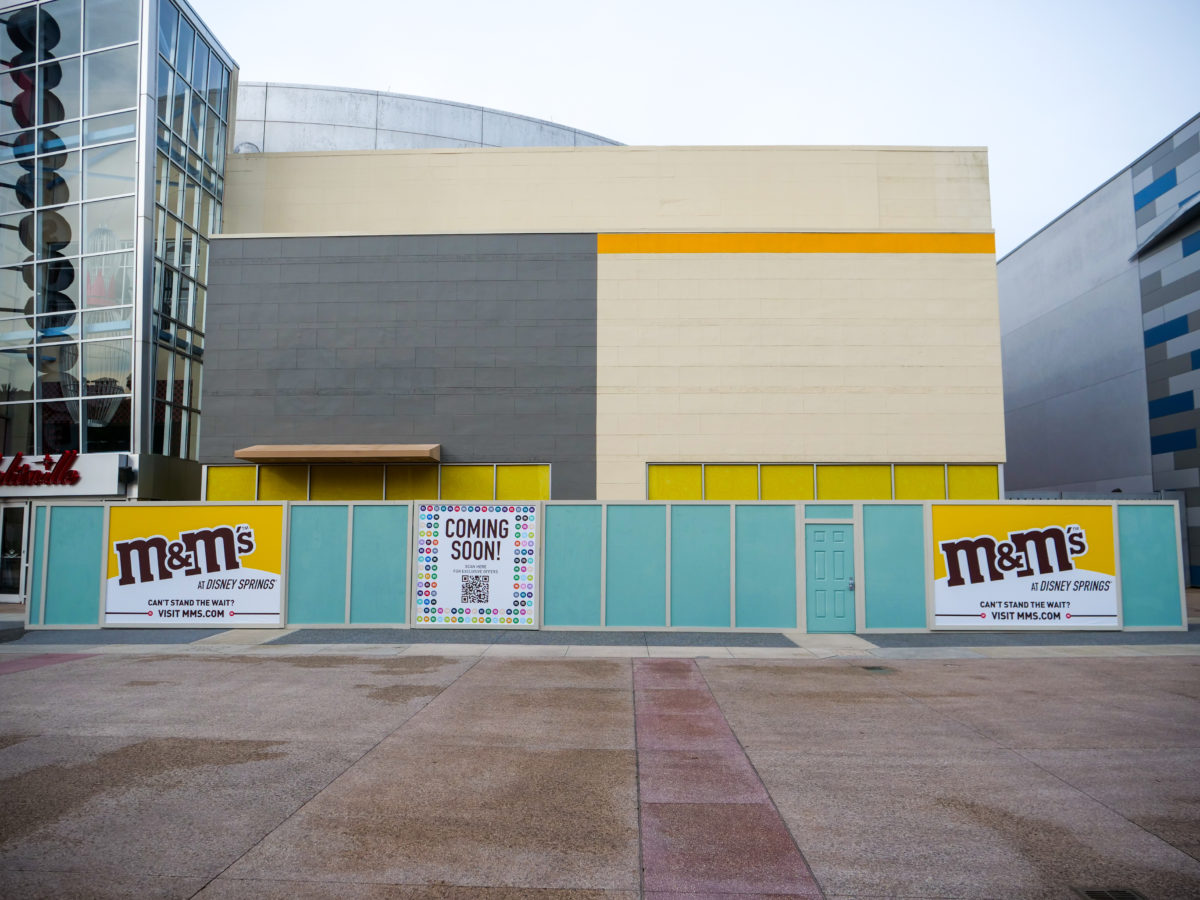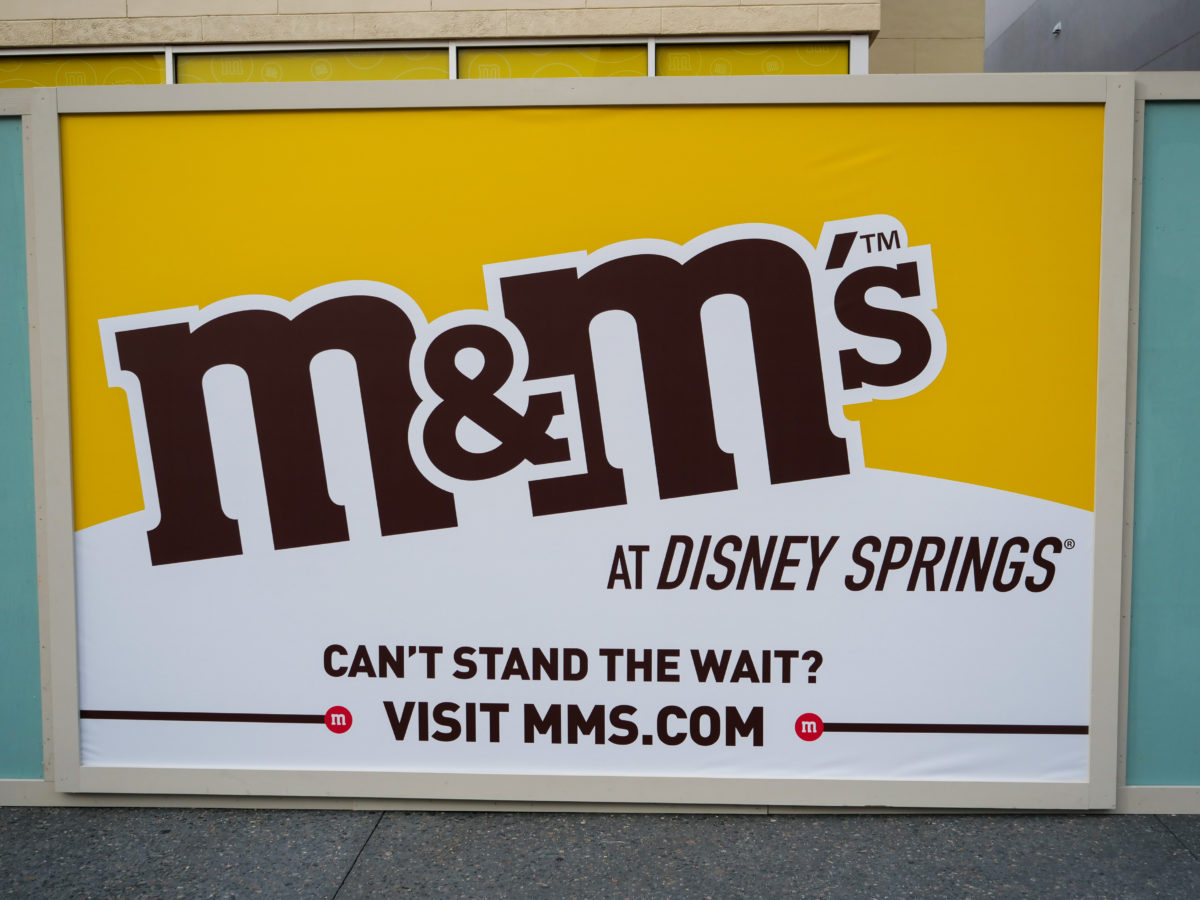 The M&M'S Store at Disney Springs was announced at the end of 2019, but these walls only went up around the store a couple of days ago. These graphics were a new addition to the walls today, more colorfully advertising what will soon inhabit the space.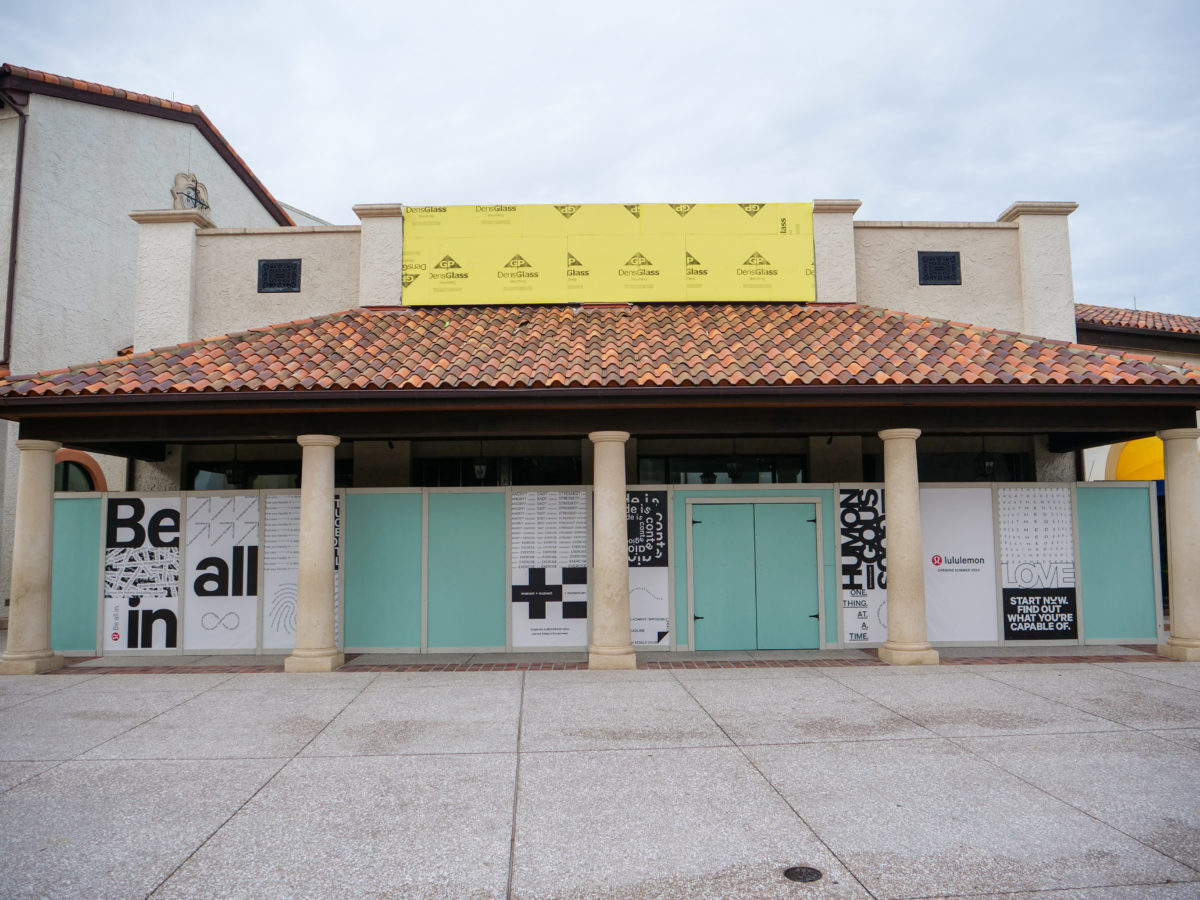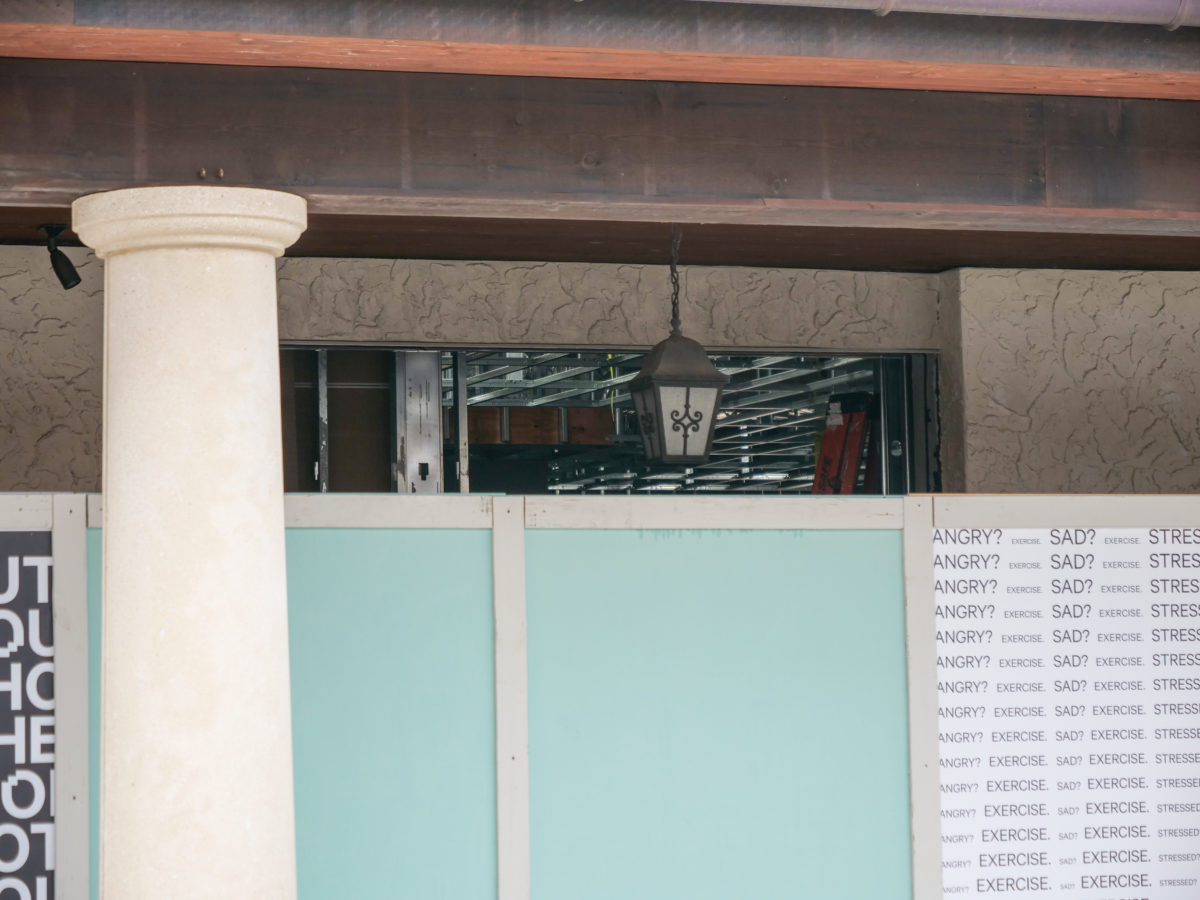 Construction at the future home of lululemon continues to press on, though there's still quite a bit of work to be done in order to hit that "Summer 2020" opening that's been advertised.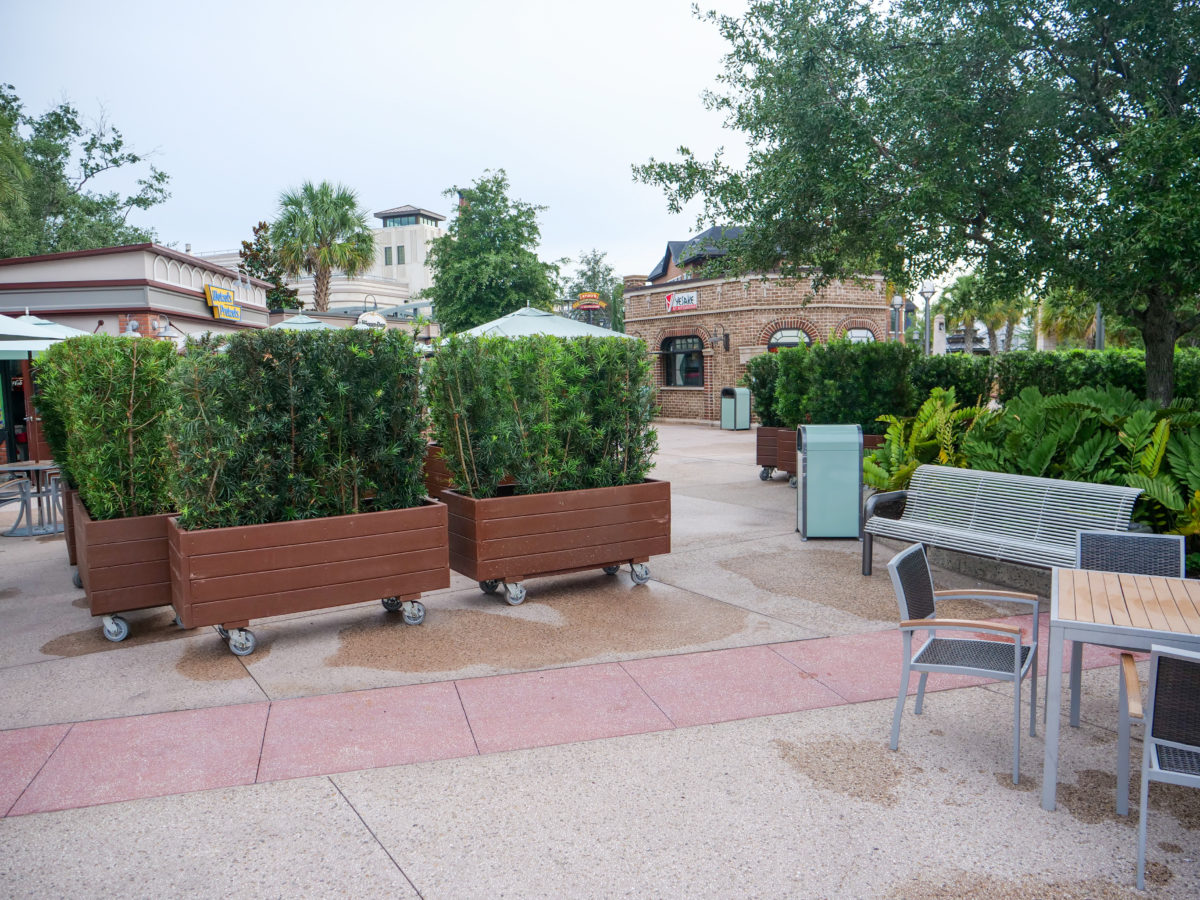 One final, albeit small, construction project, these rolling planters have cordoned off a couple small sections near Wetzel's Pretzels by the Coca-Cola Store.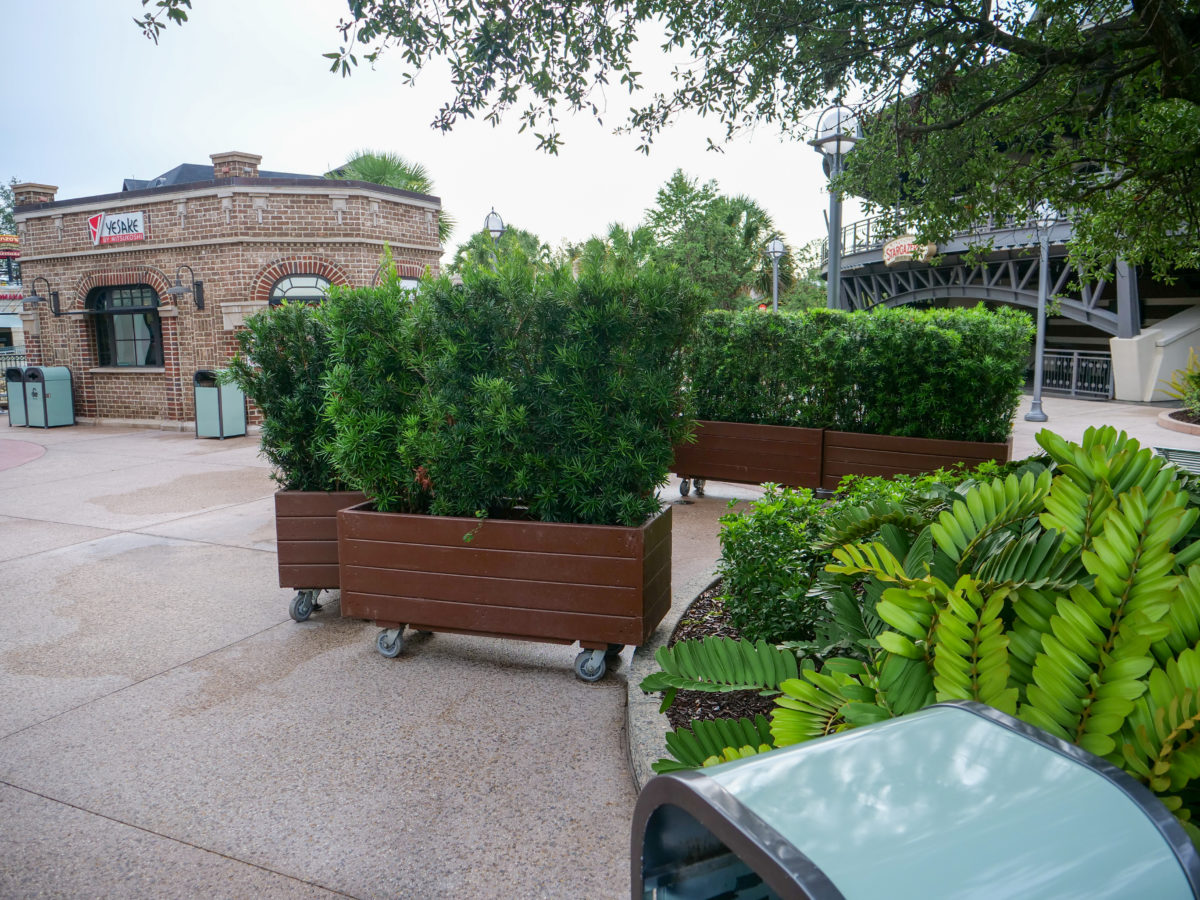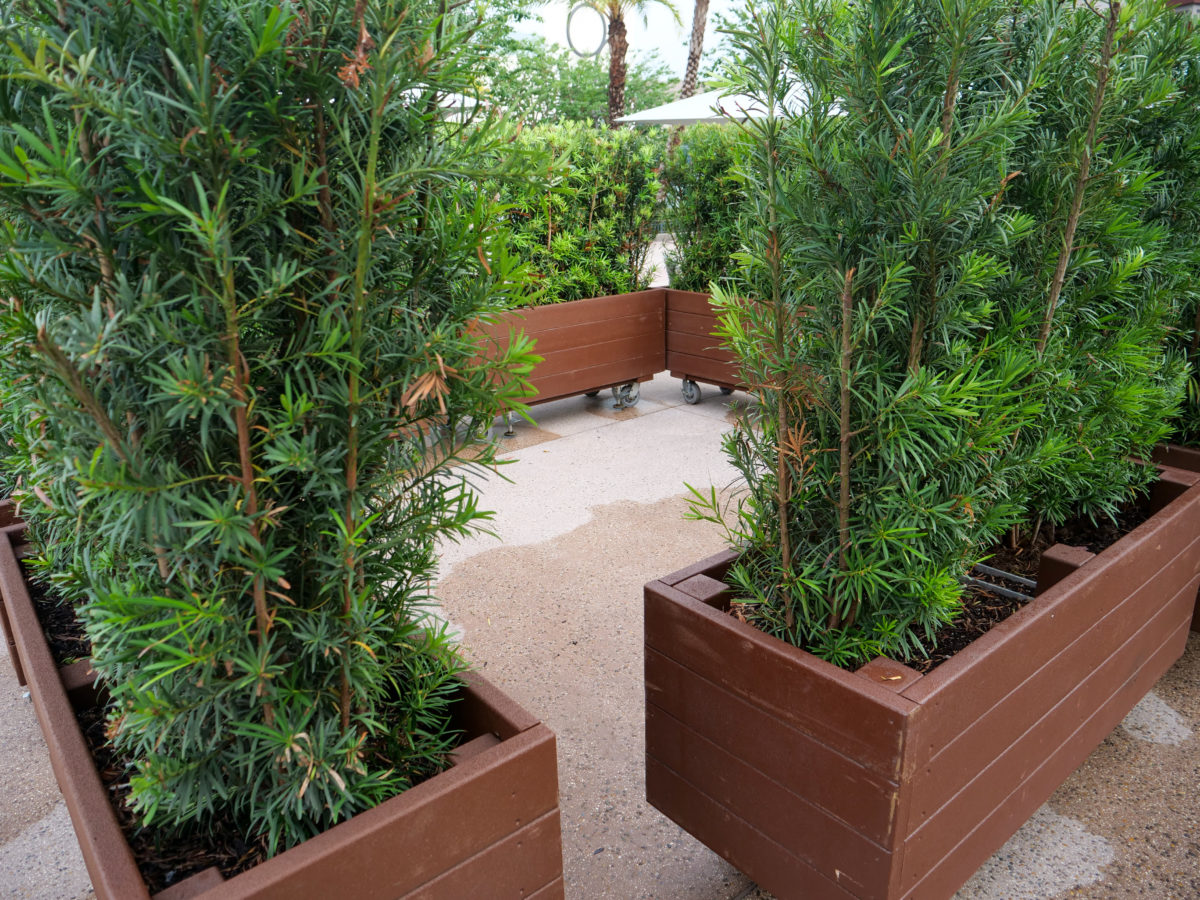 One set of planters is blocking a large piece of hardware, while the other set is fenced around an unassuming section of pavement.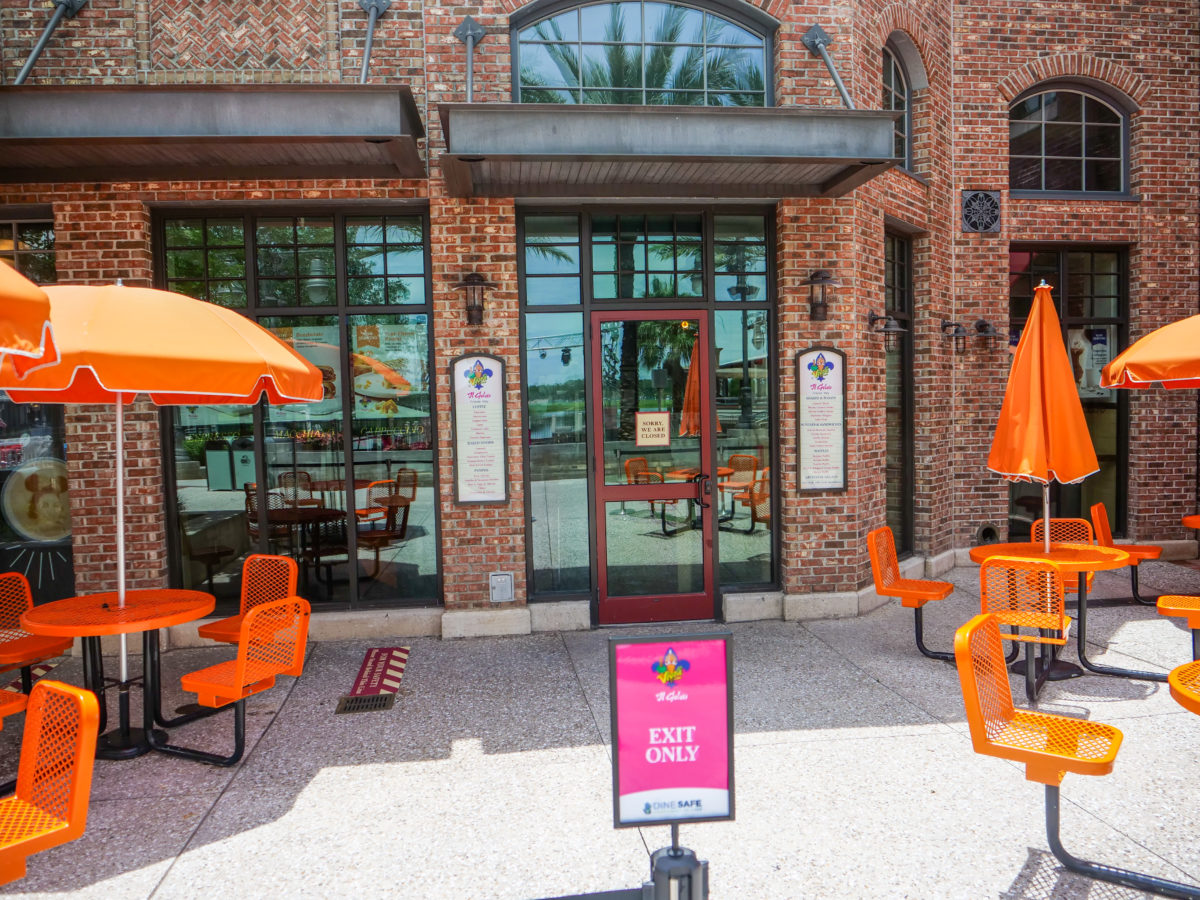 Vivoli il Gelato had a reopening date of May 22, but that day came and went with little activity. We are now seeing a lot of work being done to reopen the location, with stanchions set up on the patio for the past two days, signaling an imminent reopening.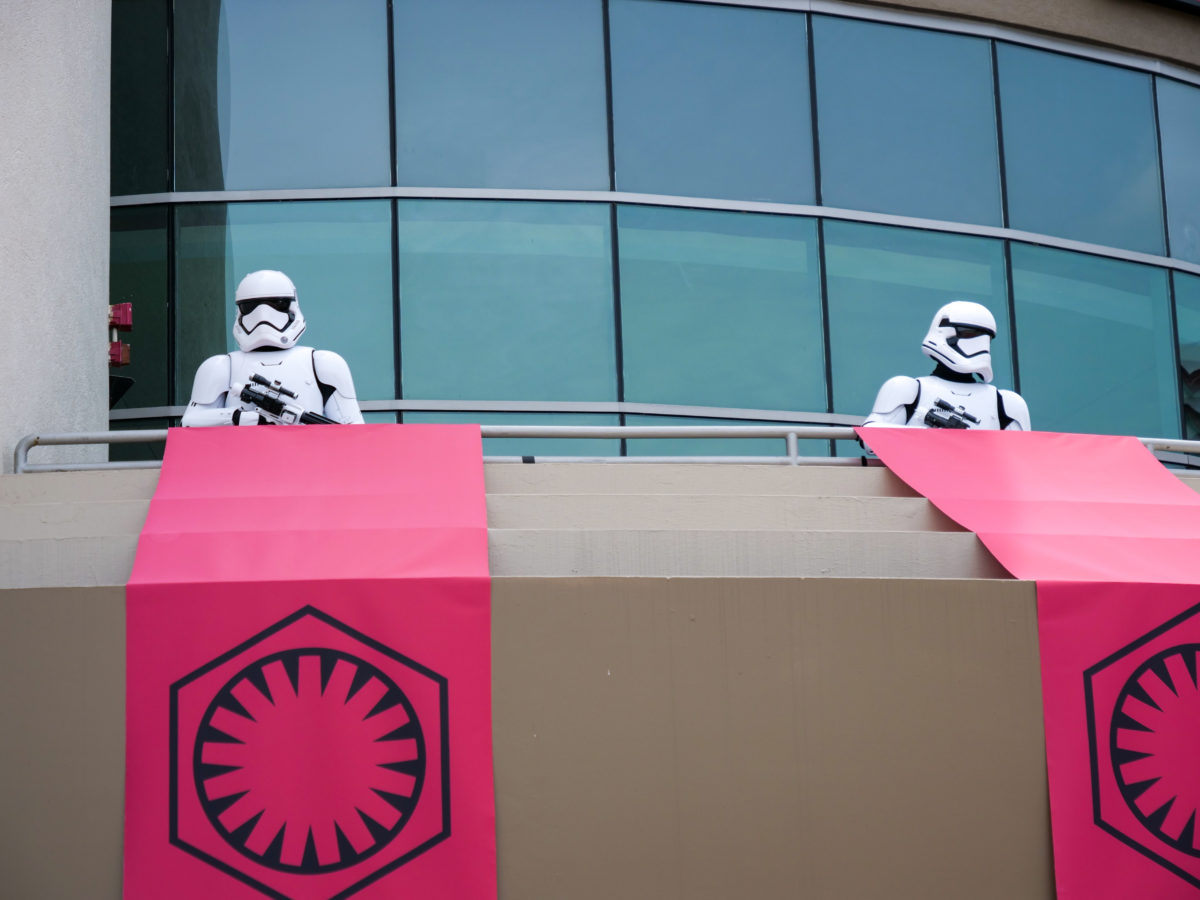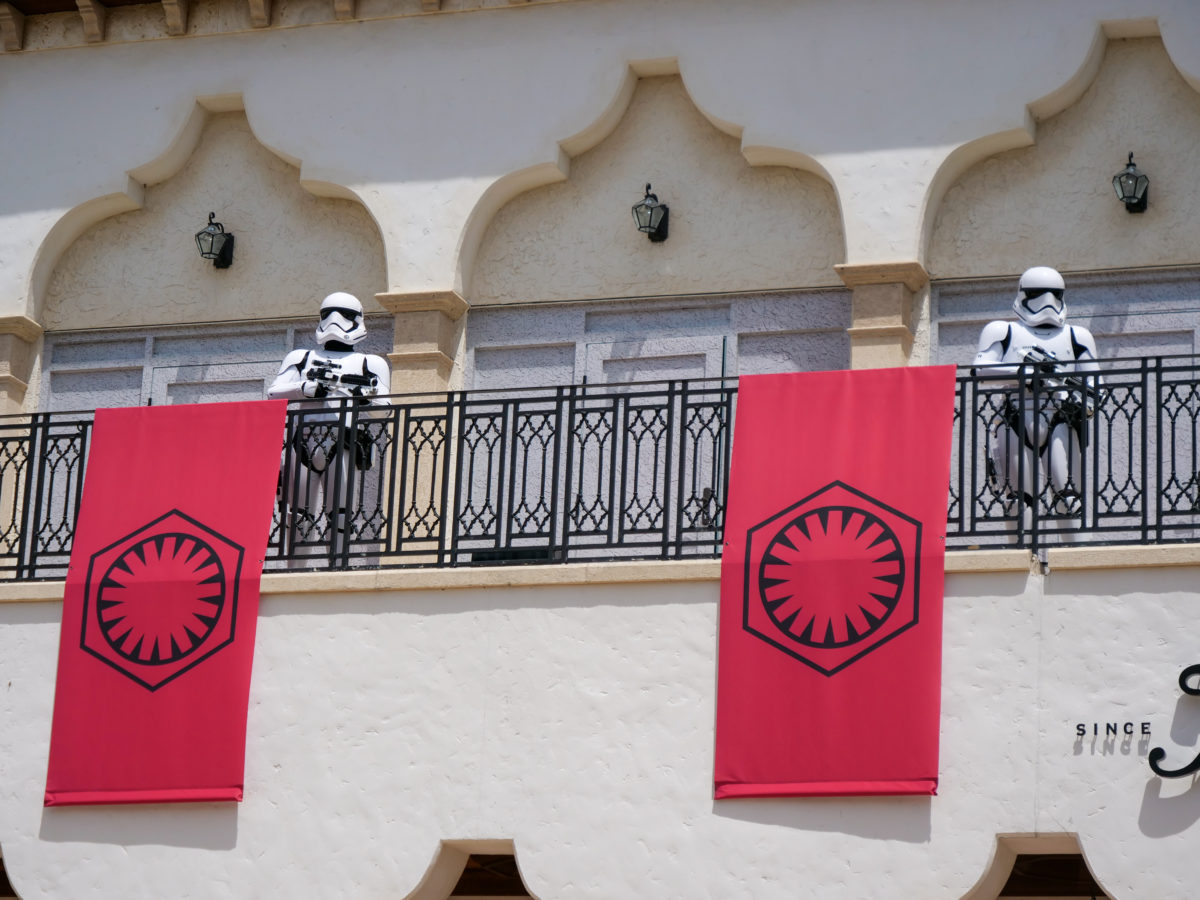 Today, two different sets of Stormtroopers were keeping an eye on guests, though they were completely harmless.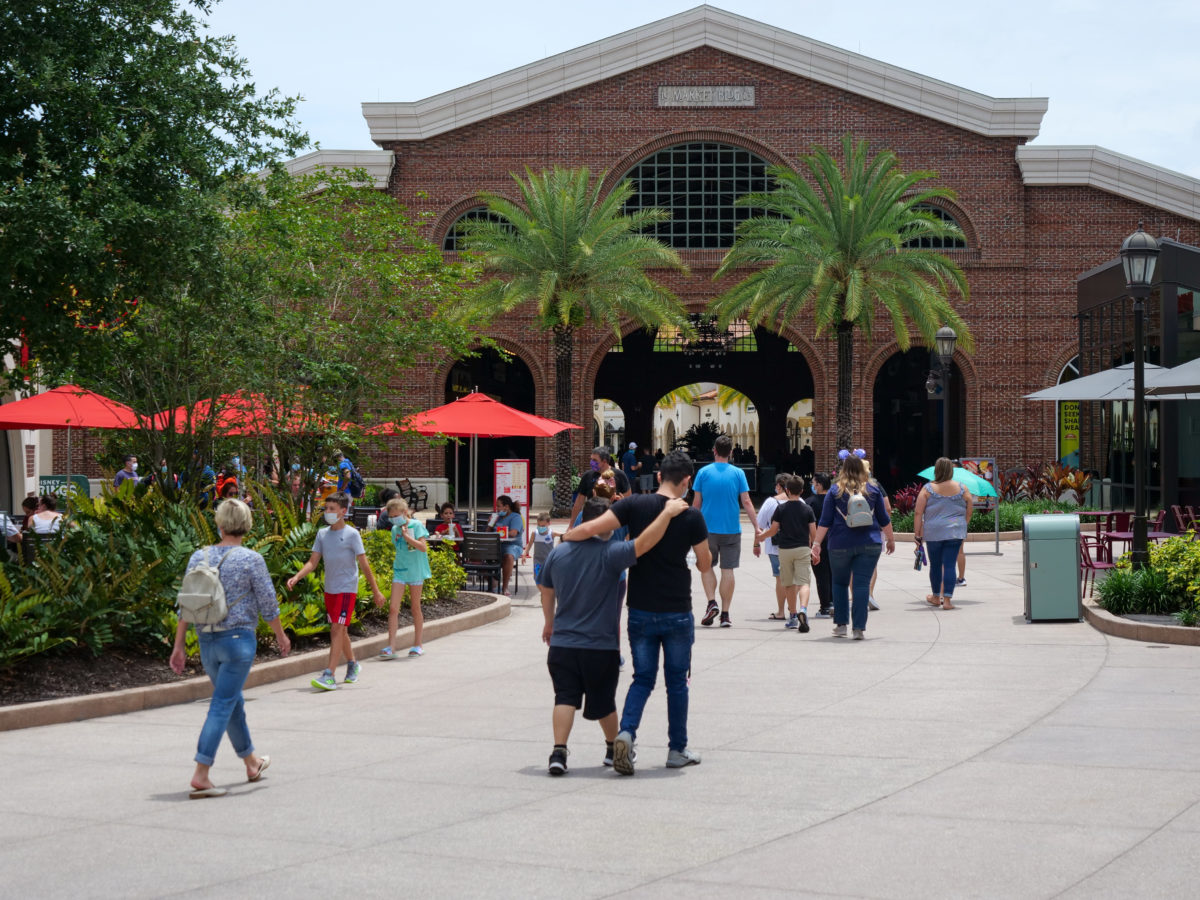 Finally, in the afternoon, guest traffic was picking up pretty significantly. Families, friends, and individuals were steadily heading into the shopping and dining district as the sun made its limited appearance for the day.
We hope you've enjoyed our updates from Disney Springs, and look forward to bringing you more daily updates until we can all return to the Walt Disney World parks. For real-time updates from Disney resorts around the world, click here and follow @WDWNT on Twitter.