This post may contain affiliate links; please read the disclosure for more information.
"True love can thaw a frozen heart…" and this all-new Frozen puzzle proves just how true that statement from Grand Pabbie really is.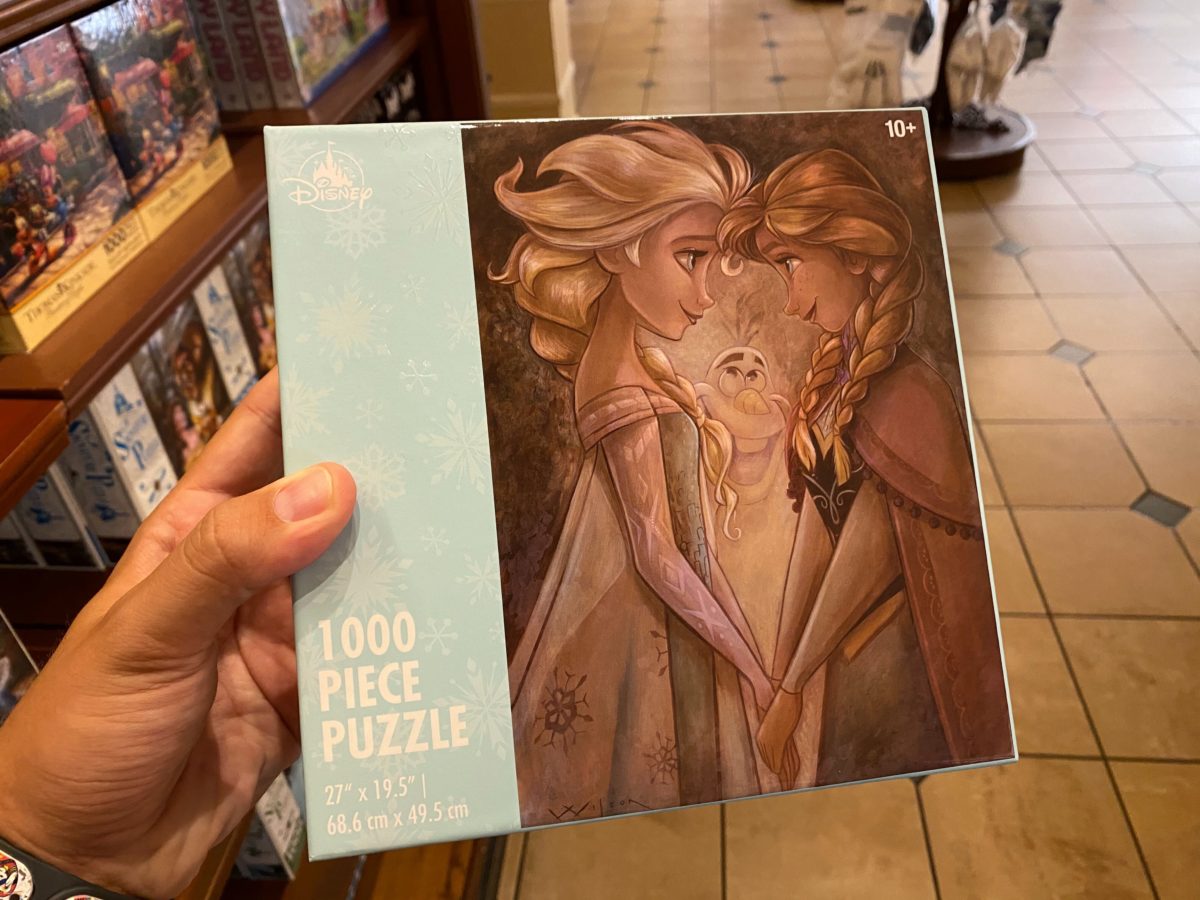 This 1,000 piece puzzle feature Elsa, Anna, and Olaf in the beautiful art style with muted colors. The attention to detail and similar colors will definitely make this puzzle a bit challenging, but it makes this the perfect activity to curl up by a fire and some hot chocolate to enjoy.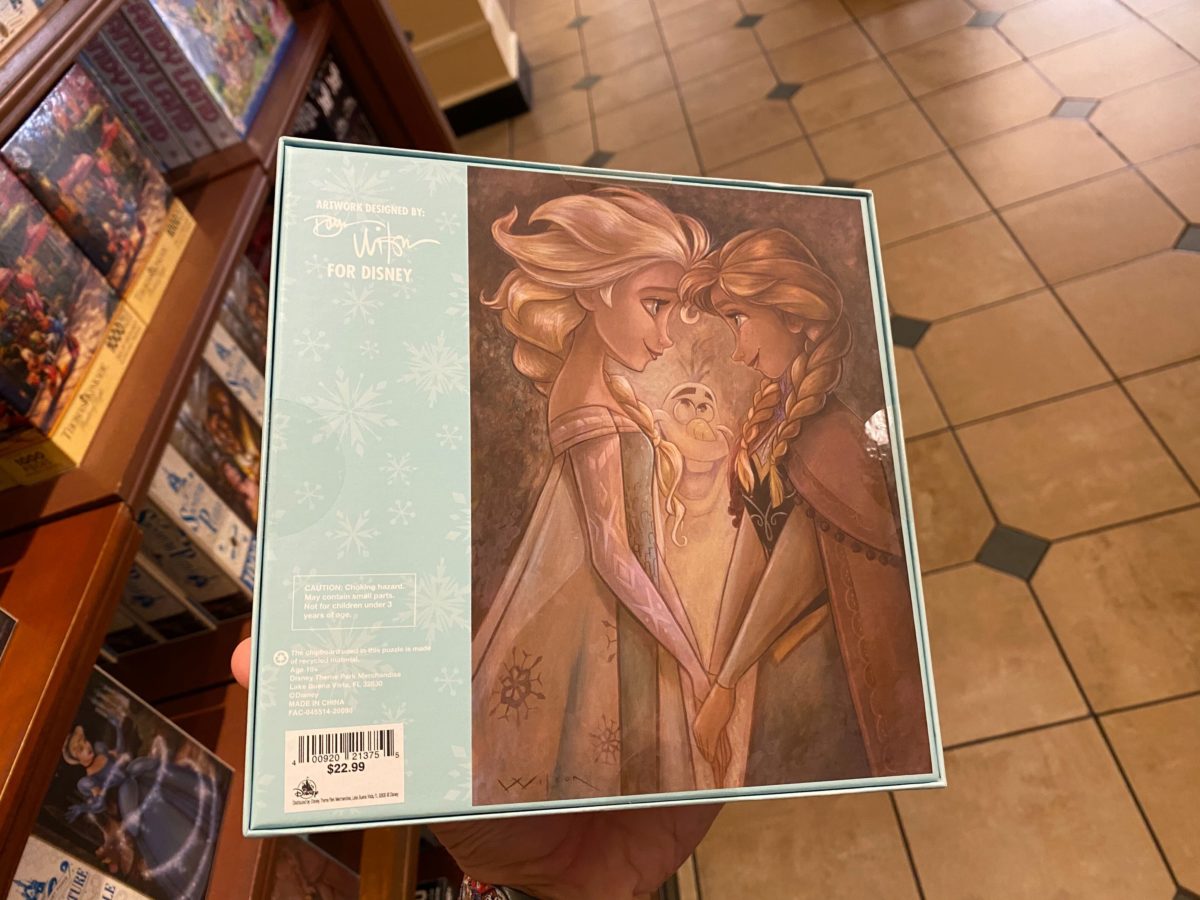 This puzzle costs $22.99 and was spotted at The Emporium at the Magic Kingdom.
If you're looking for more challenging puzzles, you might be interested in the all-new Haunted Mansion Stretching Room Portraits Puzzle or this Disney Parks Signature 25th Anniversary Indiana Jones Adventure Puzzle, both found at Disney Springs.