After being closed for nearly four months, Disney's Hollywood Studios has reopened. Due to the COVID-19 pandemic, plenty of changes have been made to the attractions, restaurants, and entertainment options for guests. We have compiled a complete guide to what you can expect when visiting the place where "Epic Excitement Awaits at Every Turn."
Arrival Experience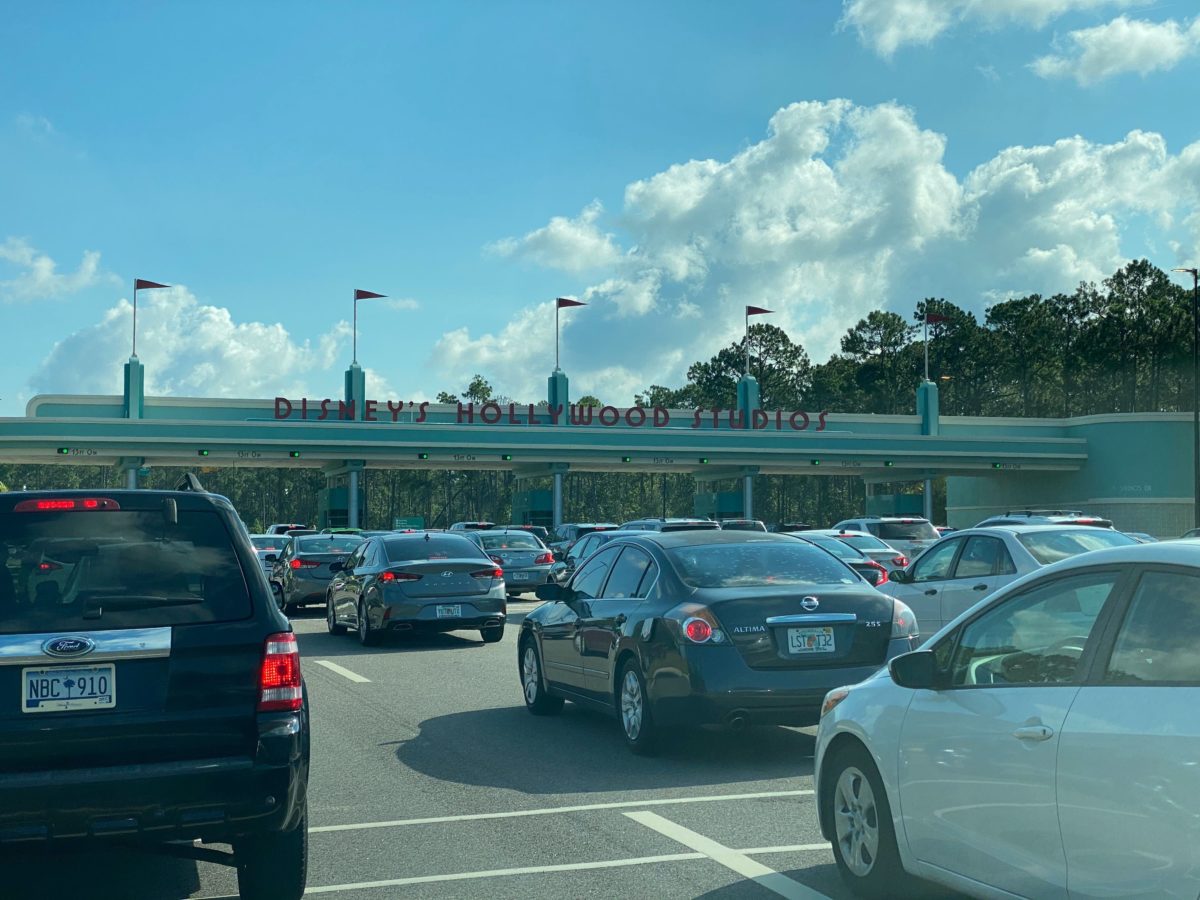 Changes are apparent even before entering the park. Whether you reach Disney's Hollywood Studios by ground or by sky, we have the arrival process here to guide you so you know what to expect.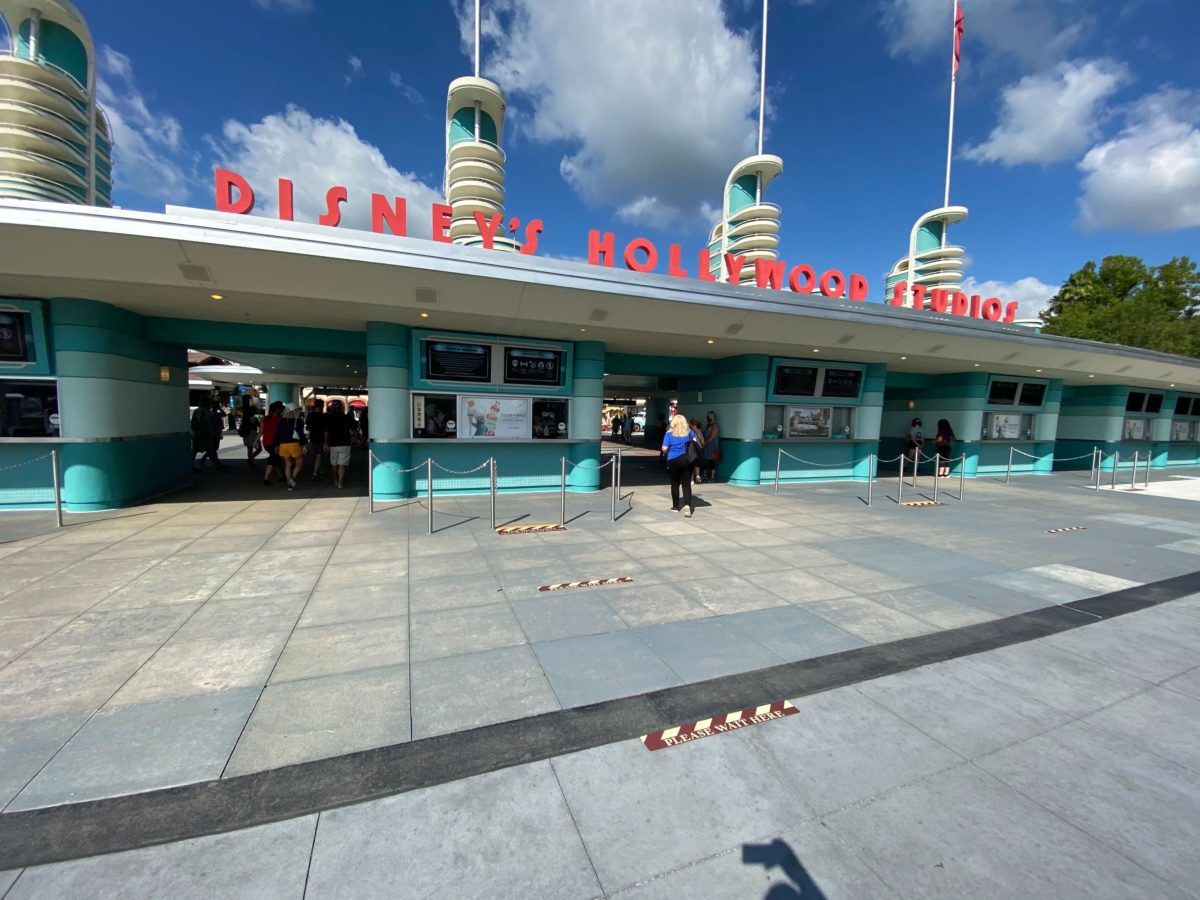 When approaching the ticket booths, floor markers are spaced 6 feet apart.
Attractions
Sunset Boulevard
Beauty and the Beast – Live On Stage has been temporarily replaced with Disney Society Orchestra and Friends at Theater of the Stars. This show features a small orchestra and appearances from Beauty and the Beast characters.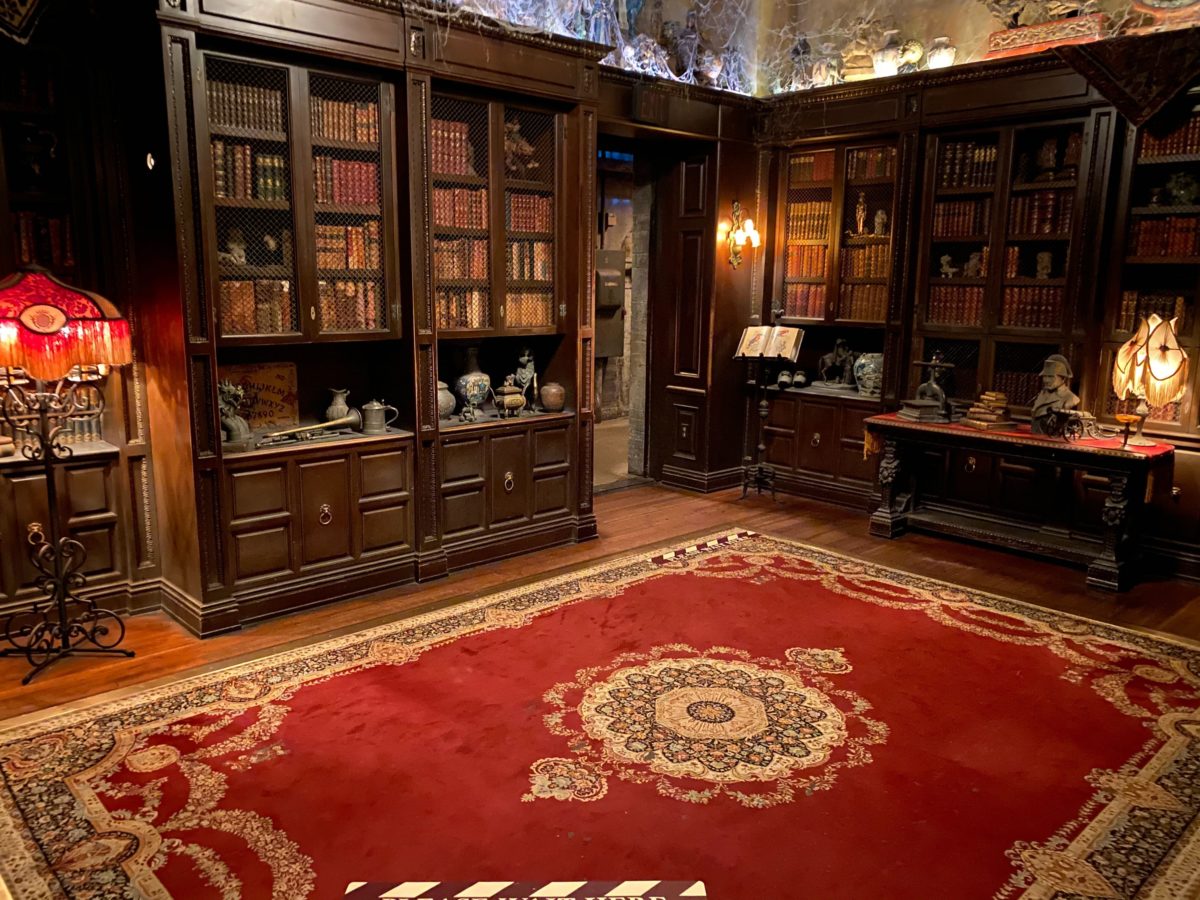 The Twilight Zone Tower of Terror has reopened to eerily empty rooms caused by the park's low capacity, with no pre-show to further frighten guests.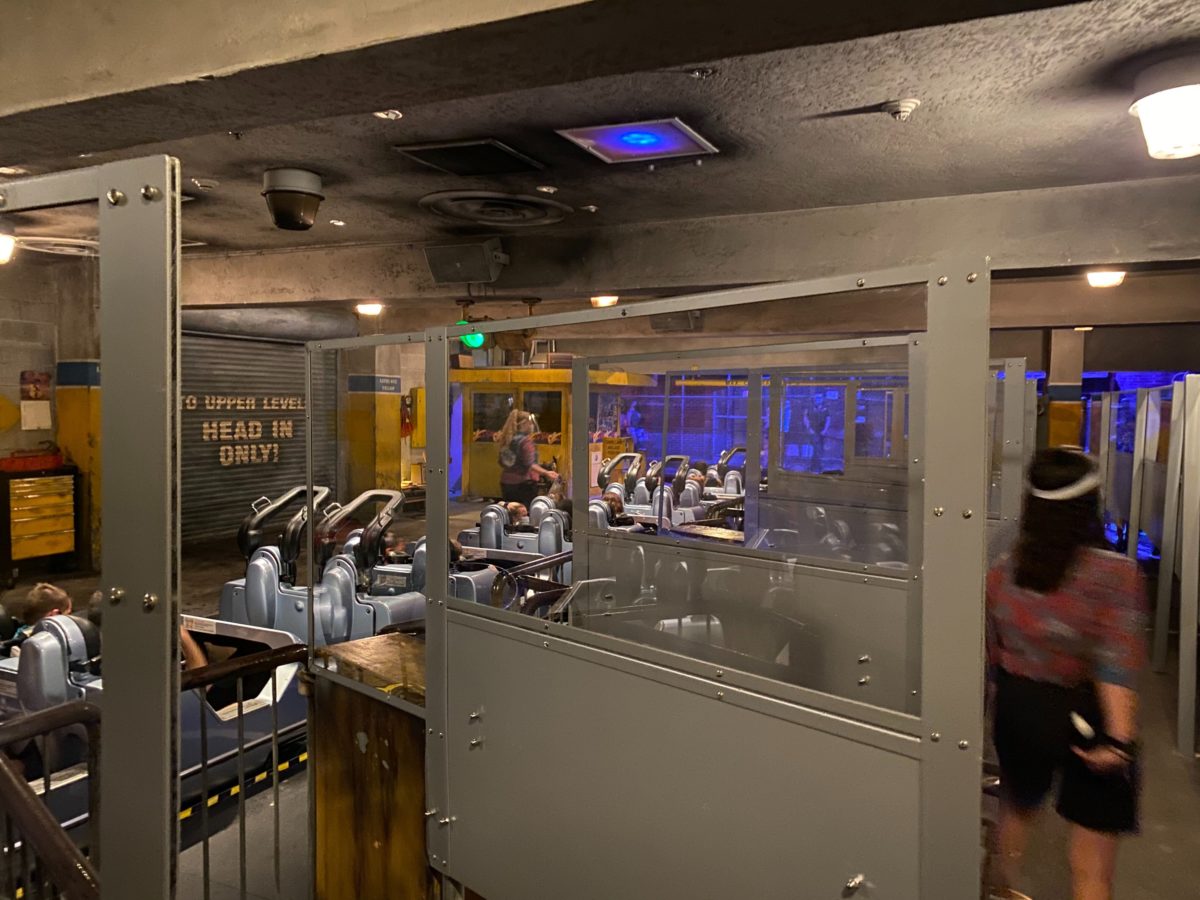 Rock 'n' Roller Coaster has reopened with no pre-show, and new metallic-looking Plexiglas dividers in the loading area.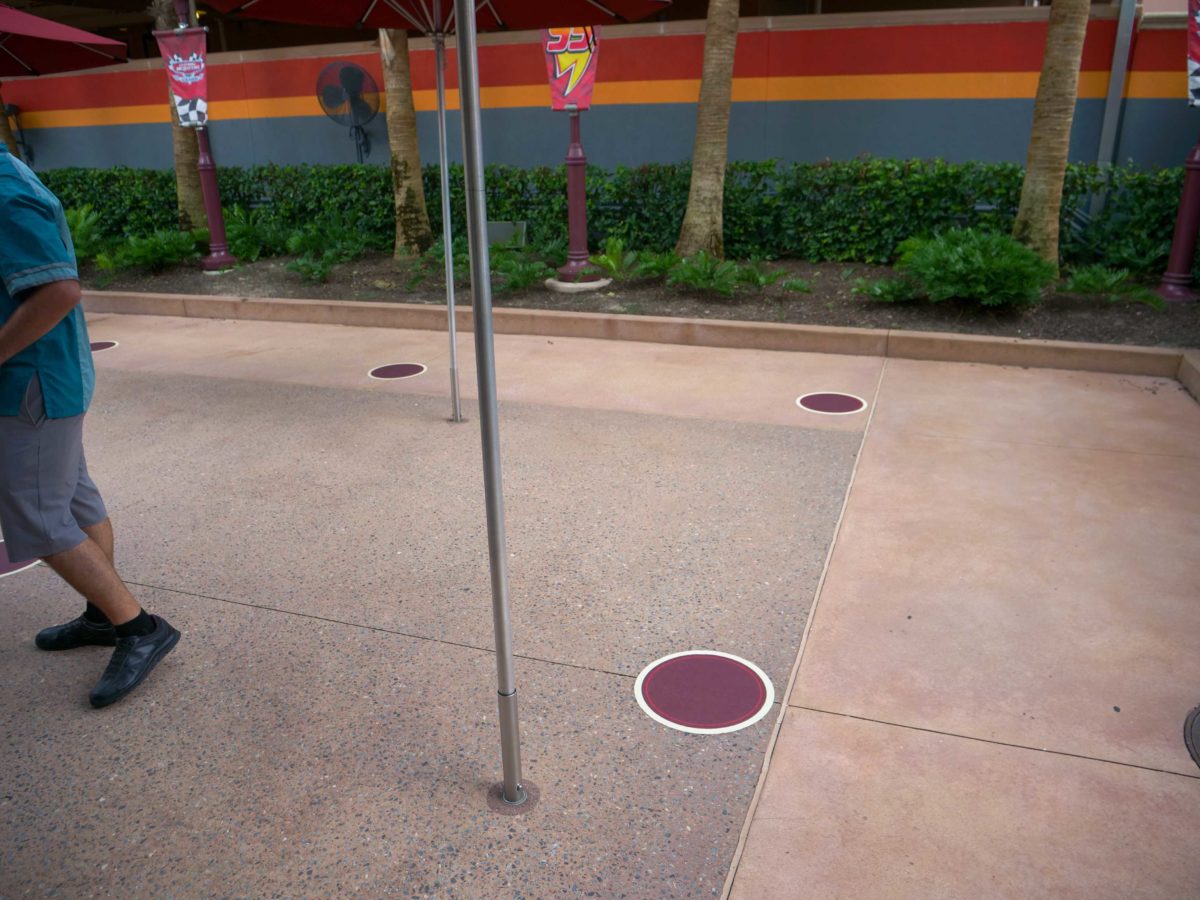 Outside the Sunset Showcase, dark red markers indicate where guests should stand to queue for Lightning McQueen's Racing Academy. Inside the theater, social distancing is enforced with rows being marked as unavailable, and others having sections closed to keep parties separate.
Hollywood Boulevard
Mickey & Minnie's Runaway Railway reopened with consistently long wait times, and social distancing markers all throughout the queue, including in the pre-show area, where guests would usually crowd together in the small room.
Animation Courtyard
Toy Story Land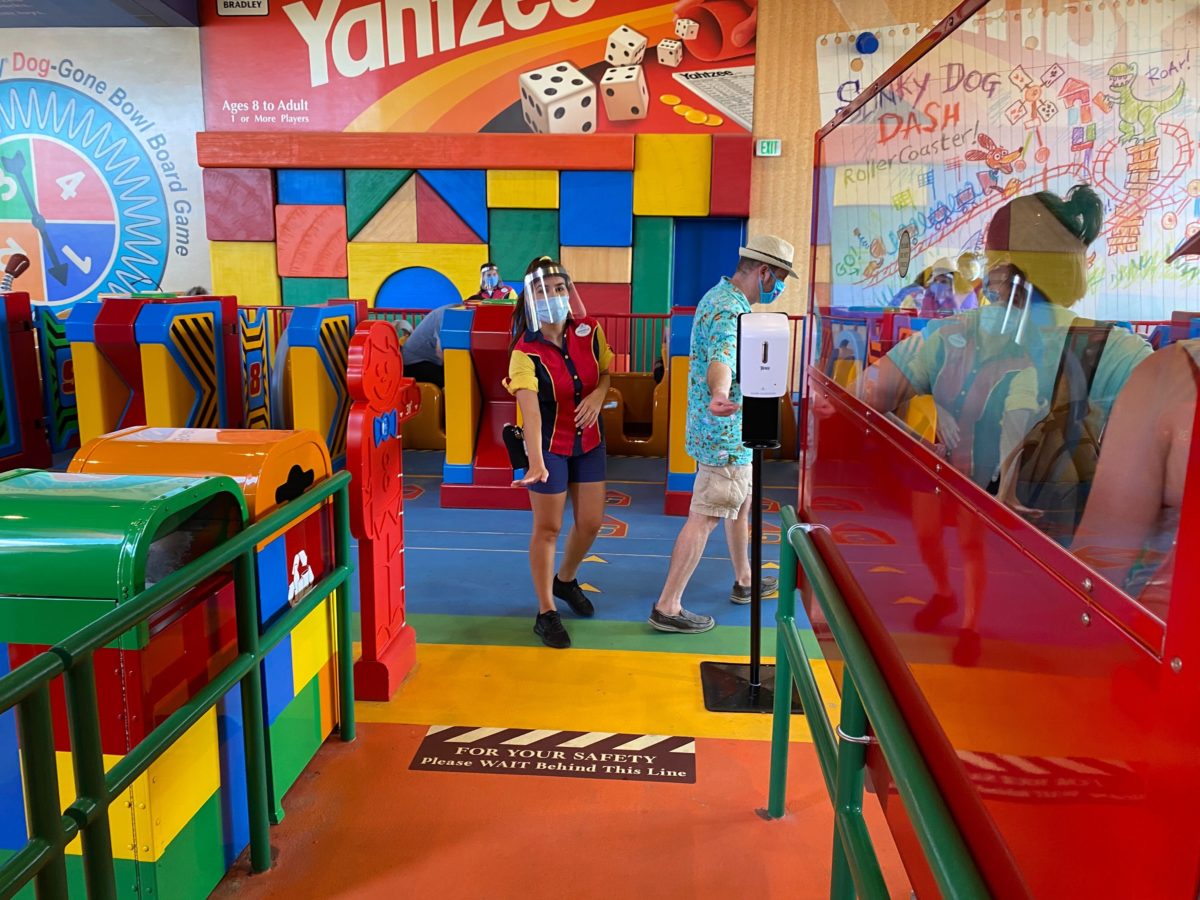 Slinky Dog Dash has reopened with new dividers within the queue area, and water fountains thankfully still available for guests as they wait. A hand sanitizer dispenser is available for guest to use before boarding.
The queue area in Toy Story Mania now features Plexiglass dividers going up and down the stair section of the queue and at the loading bay, with Cast Members disinfecting the ride vehicles regularly throughout the day.
Alien Swirling Saucers has reopened without the high-touch point interactive queue features and social distancing markers in the loading wait area.
Star Wars: Galaxy's Edge
In order to have any chance of riding Star Wars: Rise of the Resistance, guests will need to join the new modified Virtual Queue system, which is available at 10 AM and 2 PM. The queue has been modified quite extensively to promote social distancing, and the immersive pre-shows are still happening just with enhanced safety measures. Plexiglass dividers were later added to the Resistance transport pre-show.
Millennium Falcon: Smugglers Run features a highly modified queue. While the pre-show is still happening, it is currently a walk-through experience to avoid crowds. Cards for Pilot, Co-Pilot, Engineers, and Gunners have been temporarily phased out, and the ride is loaded with only one party per ride vehicle.
Echo Lake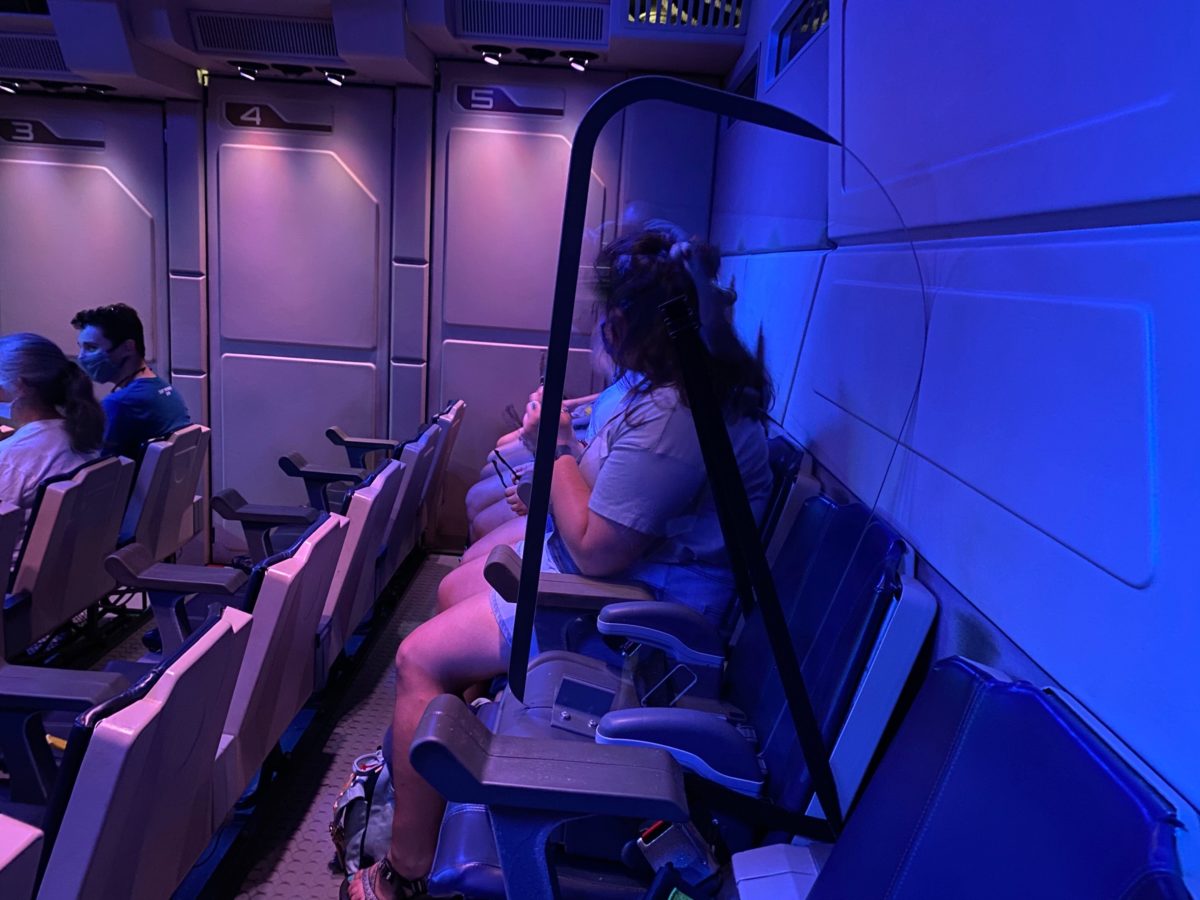 In addition to social distancing markers in the queue, Plexiglas dividers on car seats have been placed throughout the cabins to separate parties.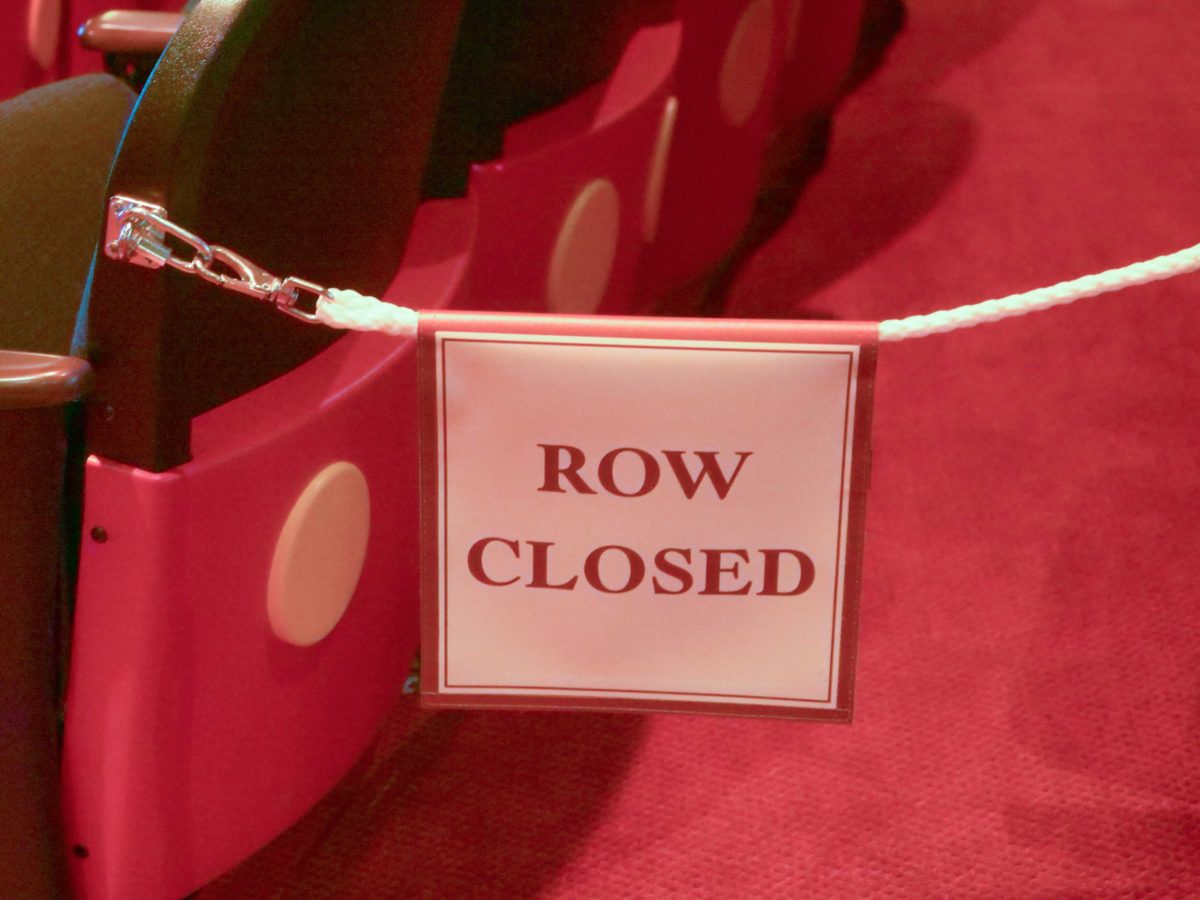 Inside the Mickey Shorts Theater, whole rows have been roped off, with other seats in open rows marked off for social distancing. As you exit, photo opportunities from the shorts shown are still available, though PhotoPass photographers aren't stationed there.
Indiana Jones™ Epic Stunt Spectacular!
Indiana Jones™ Epic Stunt Spectacular! is currently closed.
Grand Avenue
Many seats have been marked as out of use for guests inside the Muppet*Vision 3D theater, with floor markers advising guests of where to stand in the pre-show waiting area.
Animation Courtyard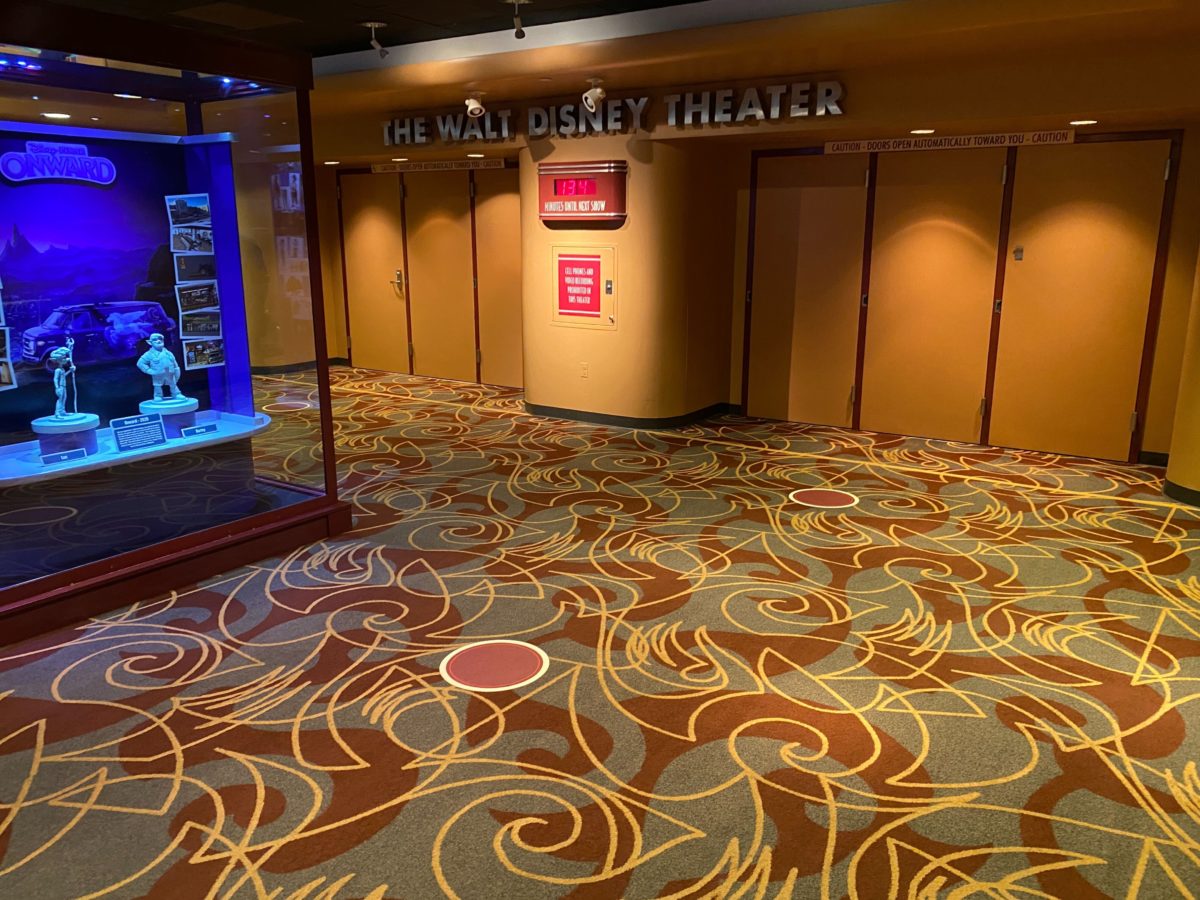 There are no social distancing markers until you walk towards the theater inside. Once in the theater, some rows are roped off and seats marked unavailable to allow for social distancing. The Mike and Sully meet-and-greet is no longer available.
Disney Junior Play & Dance! has temporarily replaced Disney Junior Dance Party! This socially distanced show features a DJ and Disney Junior characters.
Voyage of the Little Mermaid
Voyage of the Little Mermaid is currently closed.
Characters and Entertainment
For the time being, traditional character meet-and-greets have been phased out, and are being replaced with creative, socially distant meetings.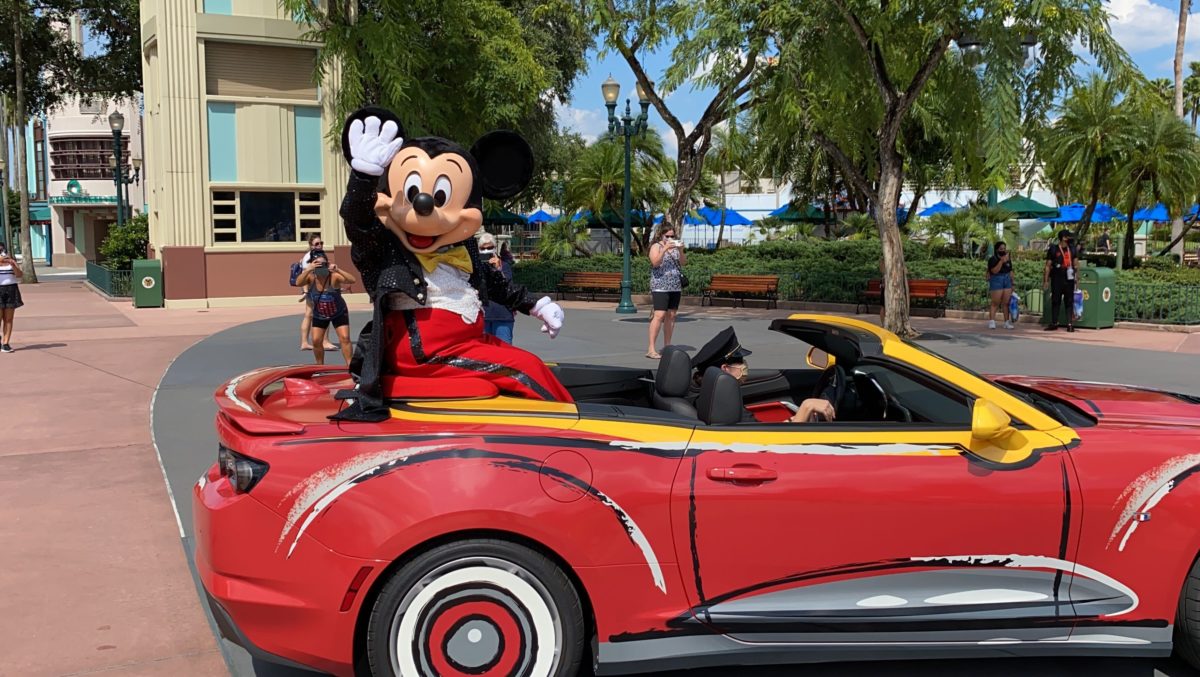 Guests can wave "Hello!" to Mickey Mouse, Minnie Mouse, Pluto, Chip, and Dale during the Mickey & Friends Motorcade that happens multiple times throughout the day.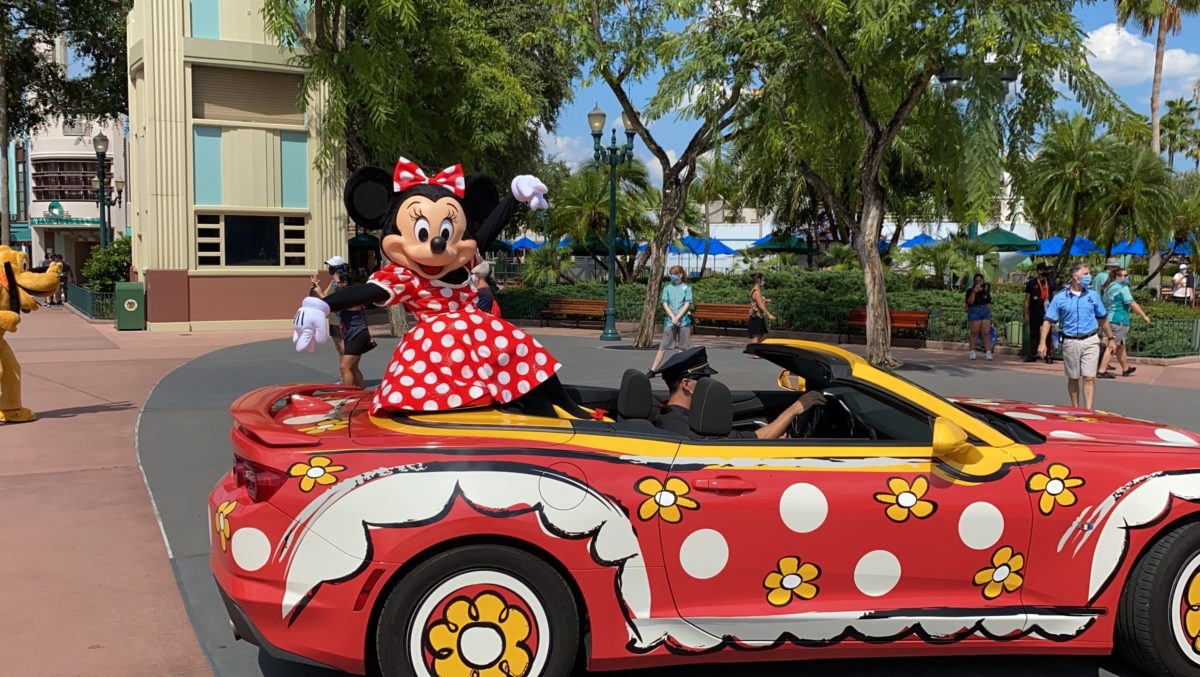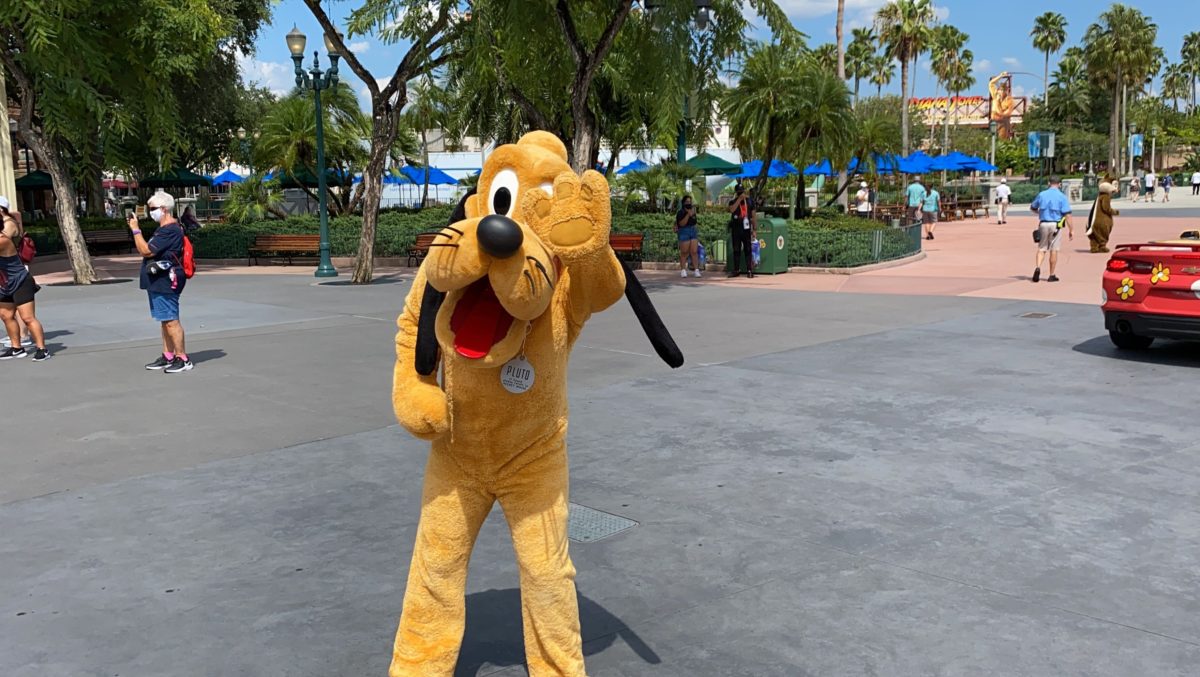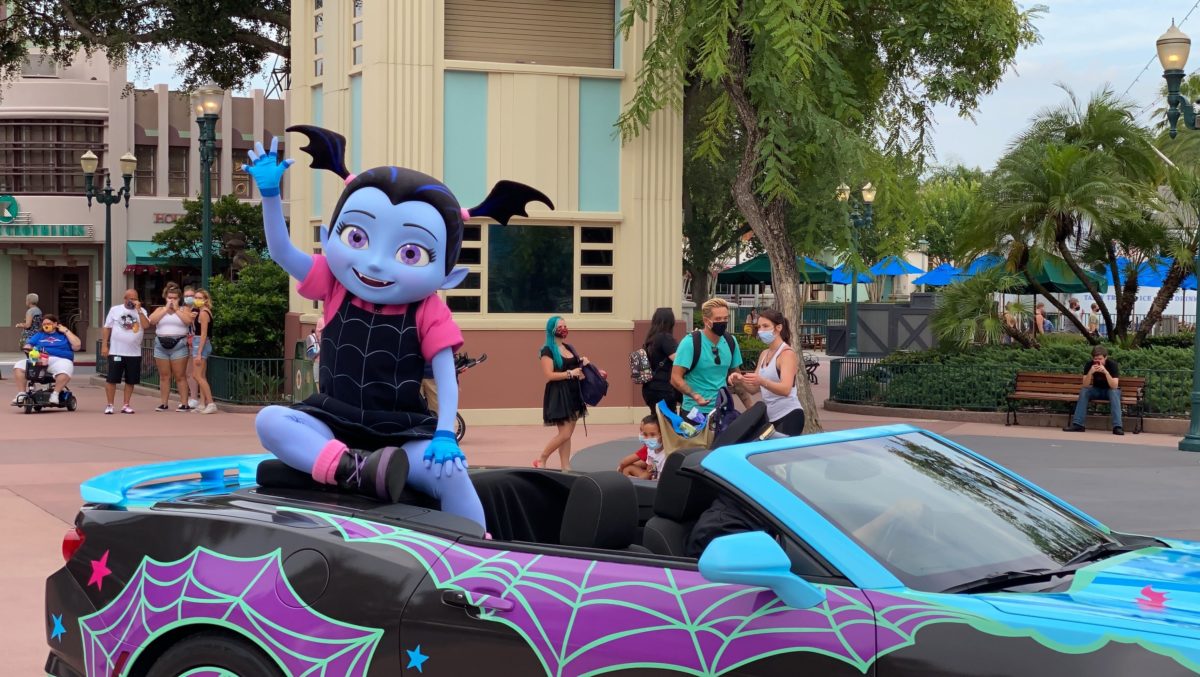 Junior theme park attendees can watch Vampirina, Fancy Nancy, and Doc McStuffins drive down Hollywood Boulevard during the Disney Junior Stars Motorcade.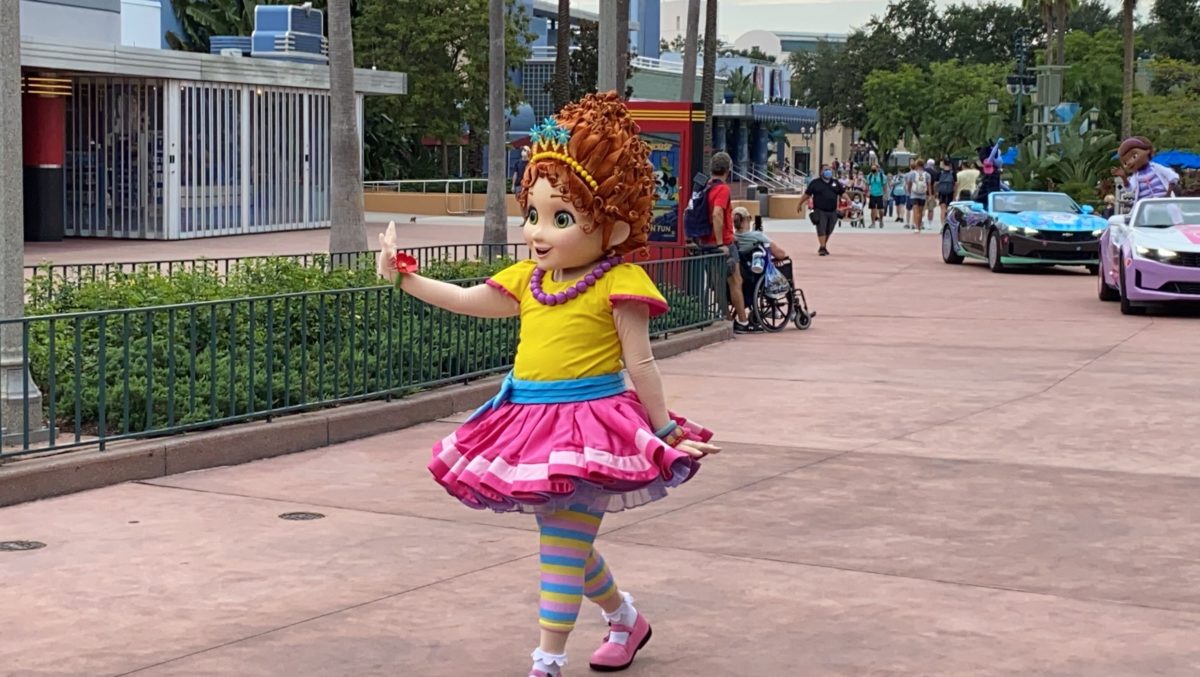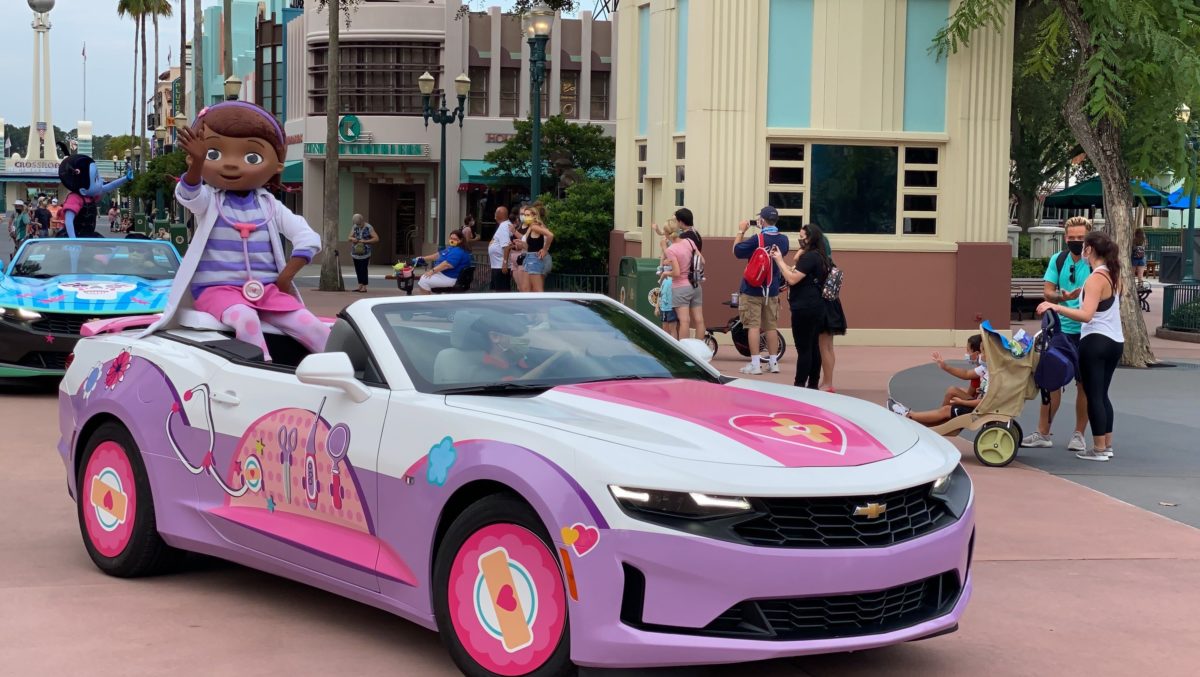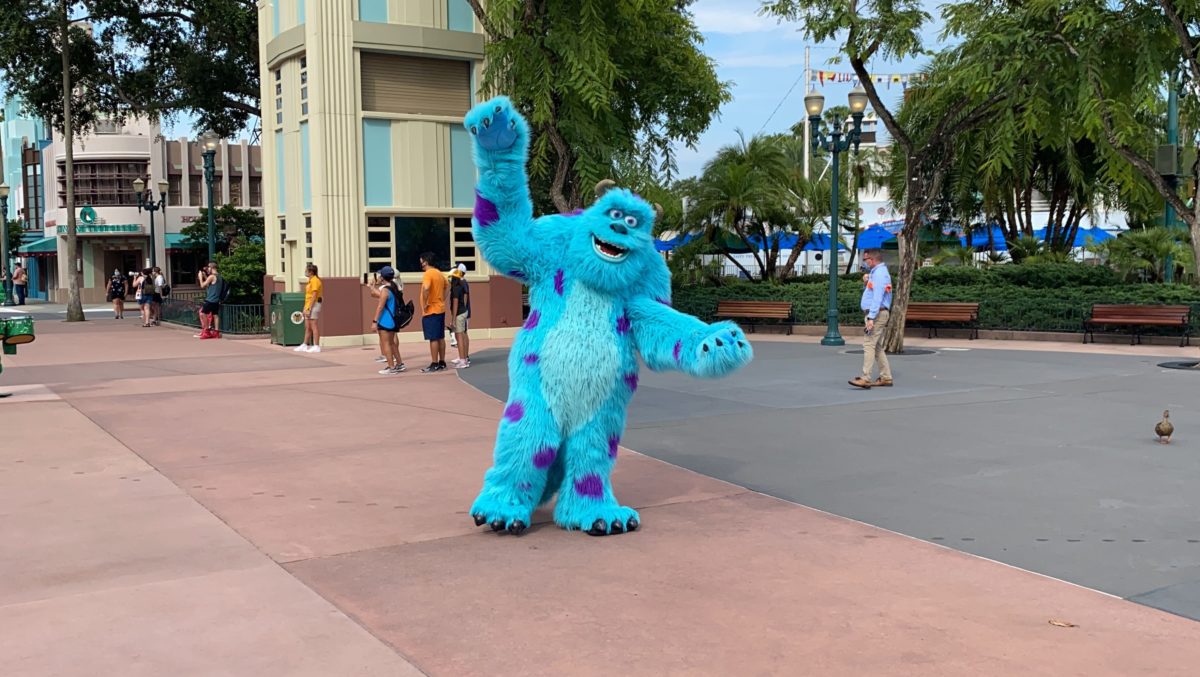 Fan favorites from Monster's Inc., Toy Story, and The Incredibles can be seen during the Pixar Motorcade, which takes place throughout the day.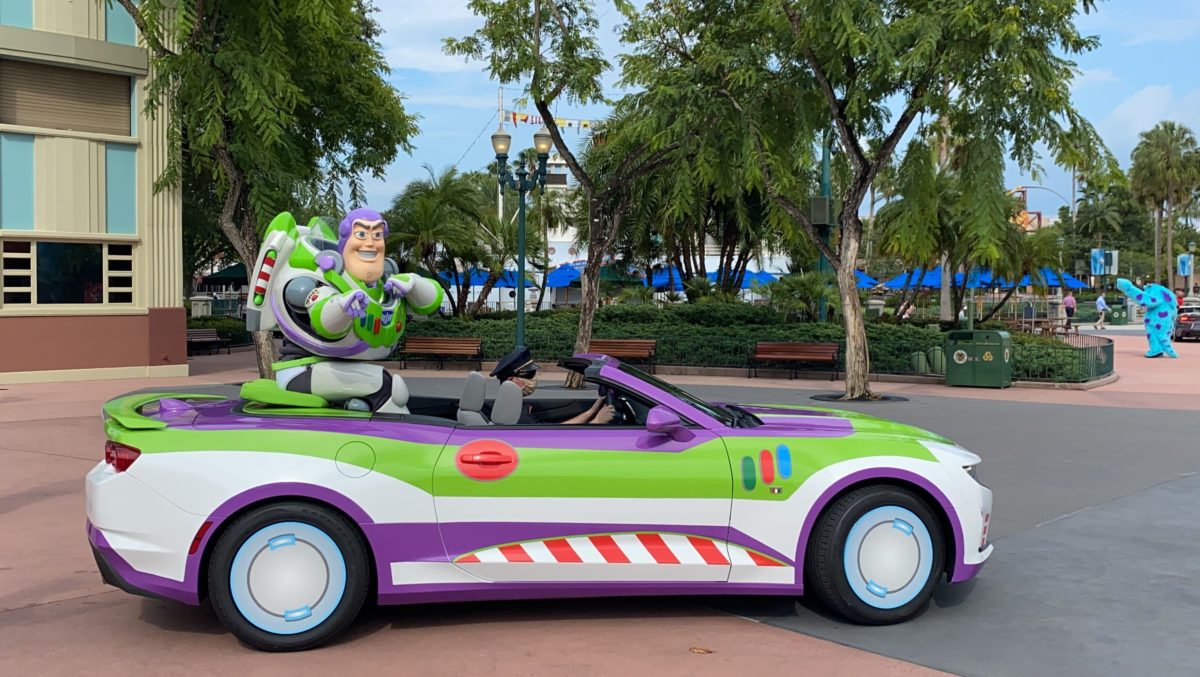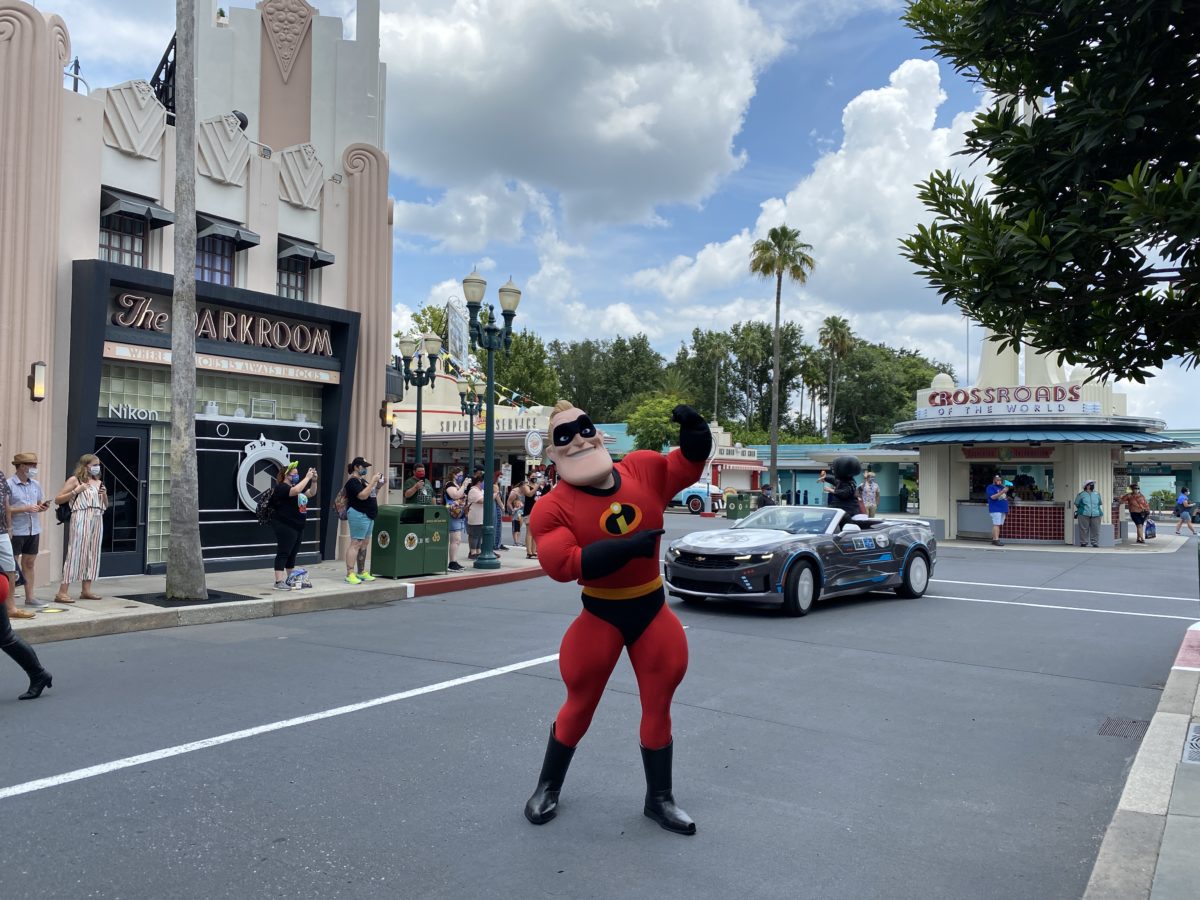 All Galaxy's Edge characters remain in blocked off areas but are still visible and able to talk to guests.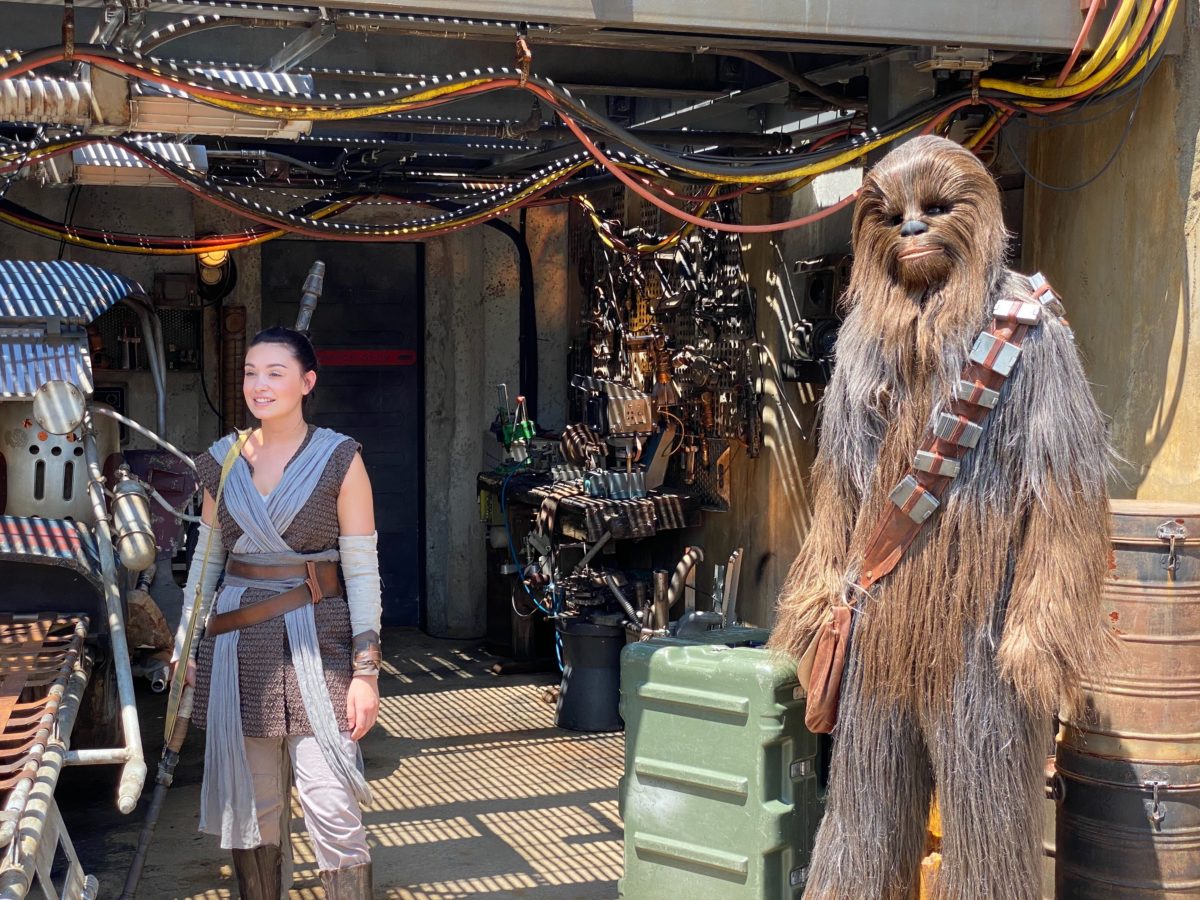 Rey and Chewbacca can still be found wandering around Batuu.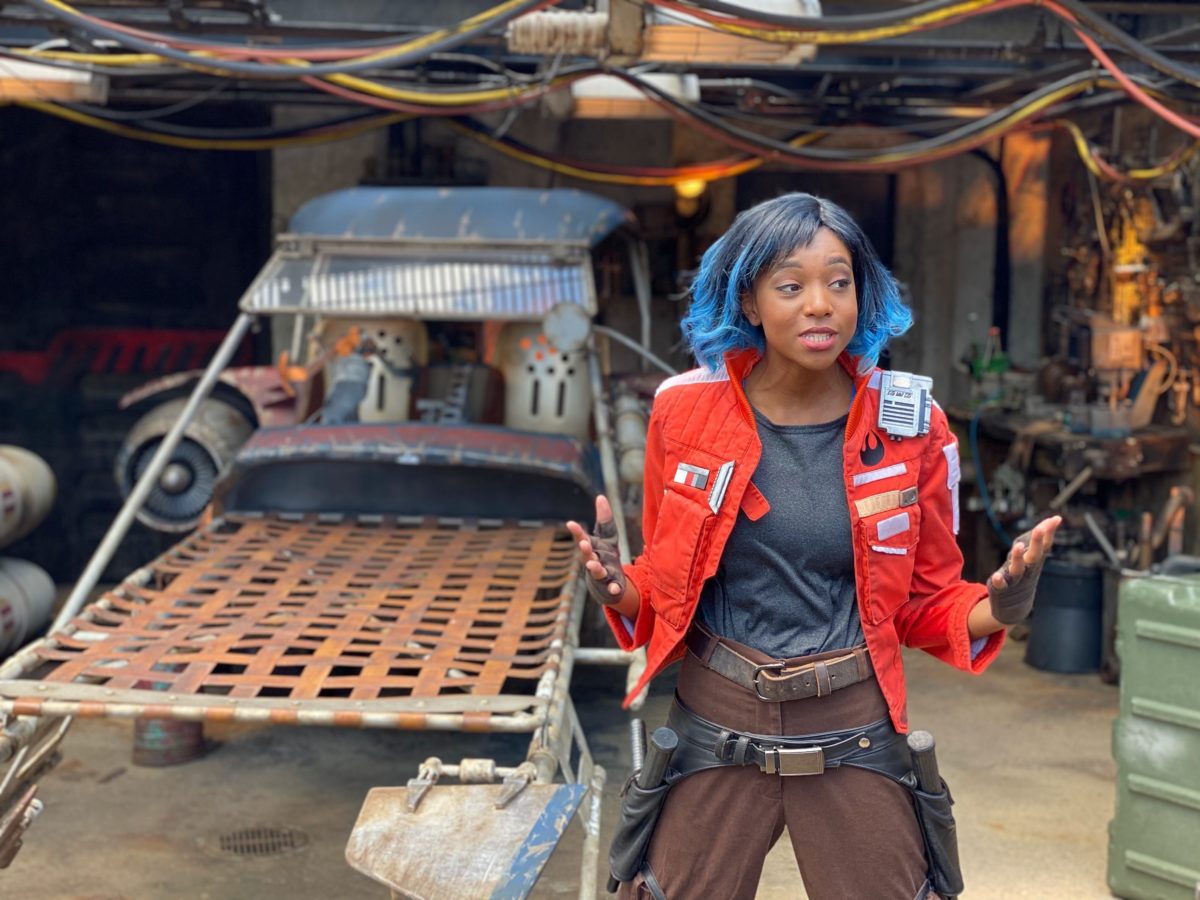 Resistance spy Vi Moradi, an original character to Batuu, is also still appearing.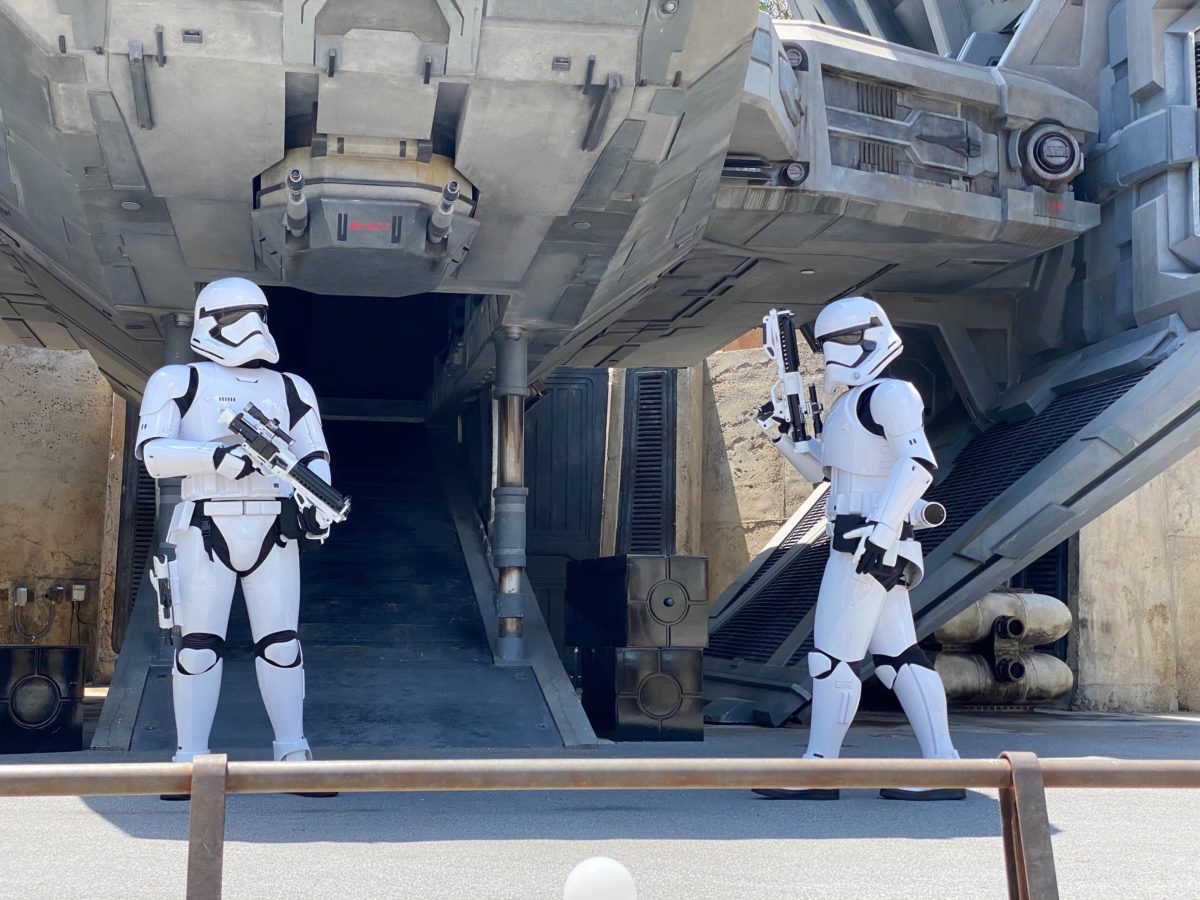 Stormtroopers continue to make safe, socially distanced rounds.
Relaxation Stations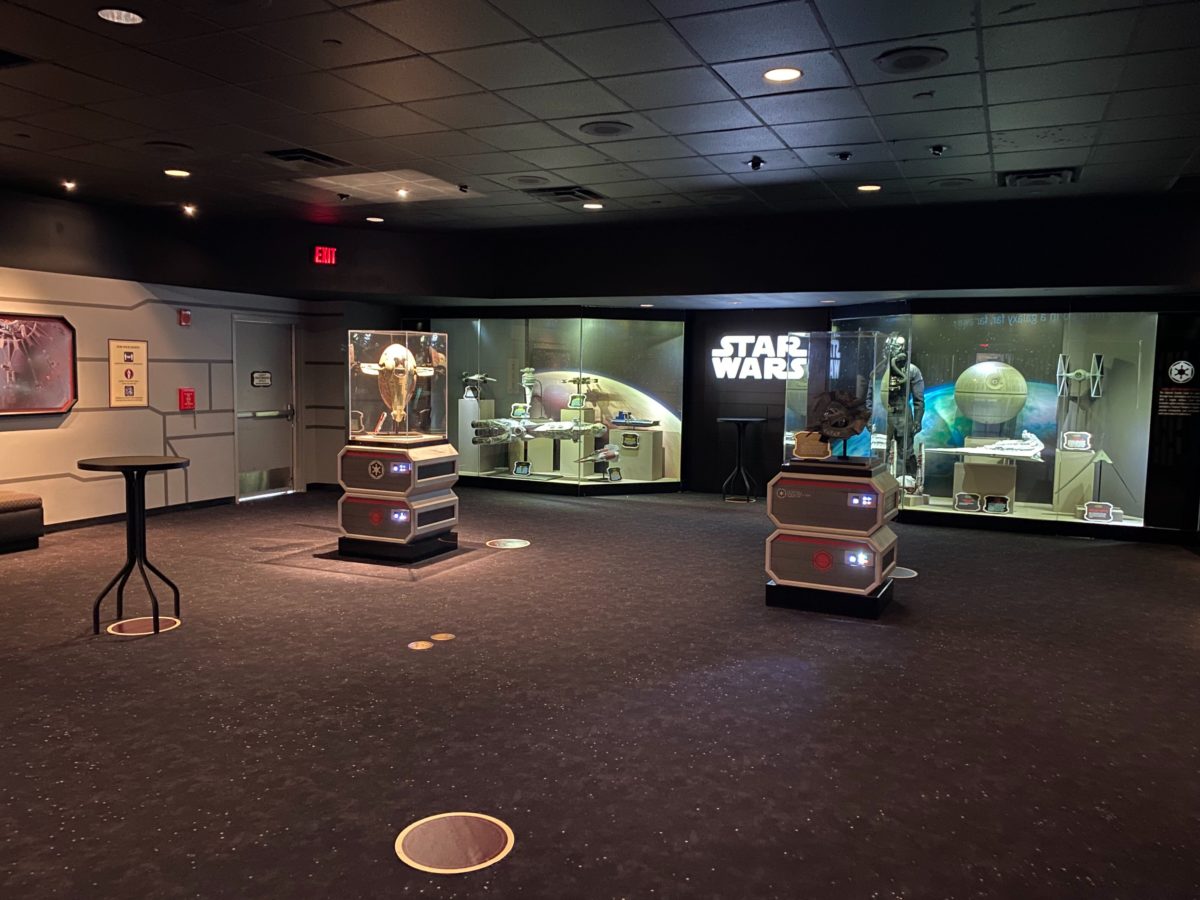 Here guests can remove their masks in order to cool down. Although tempting to walk around to view the memorabilia, parties must stay on the red dots if they are not wearing their masks.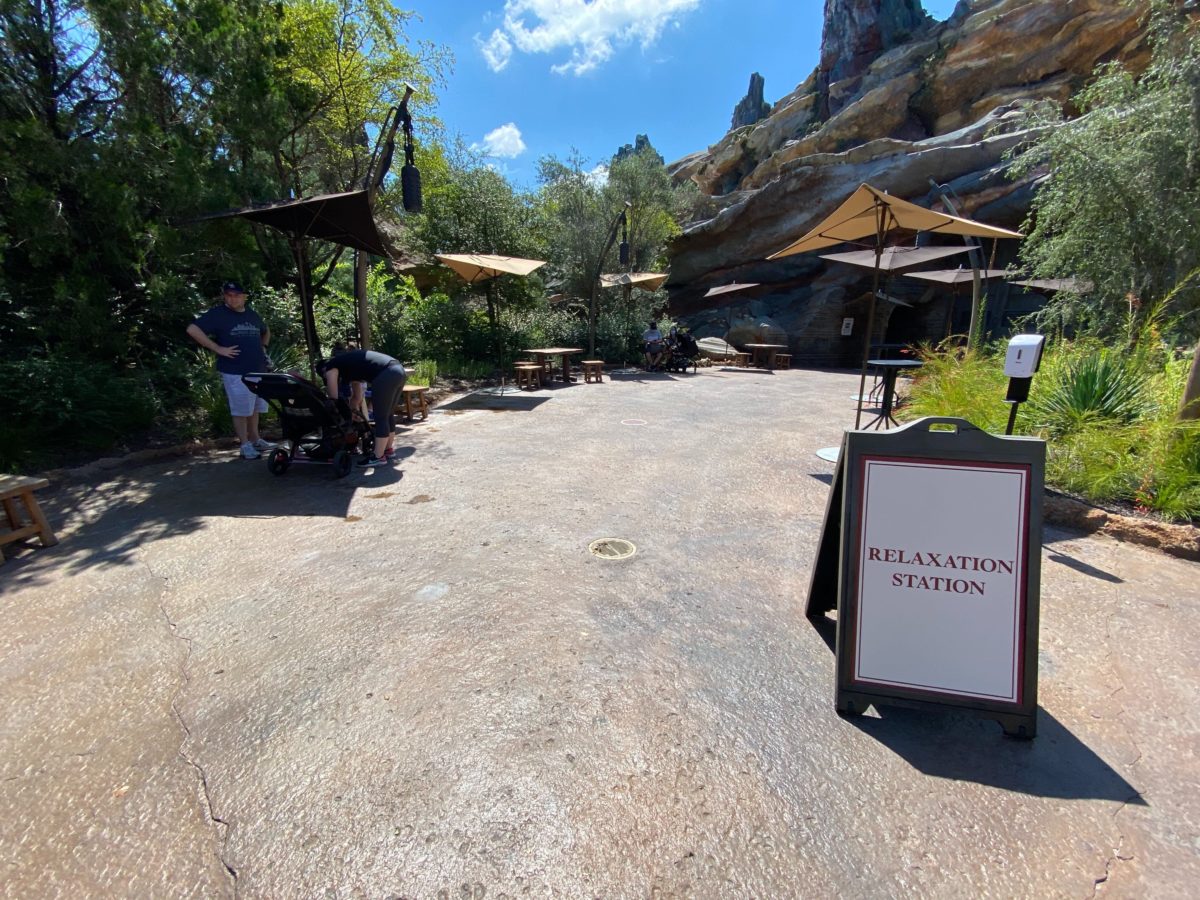 Guests can remove their masks at this outdoor location just past Rise of the Resistance. Umbrellas have been placed here for shade.
Dining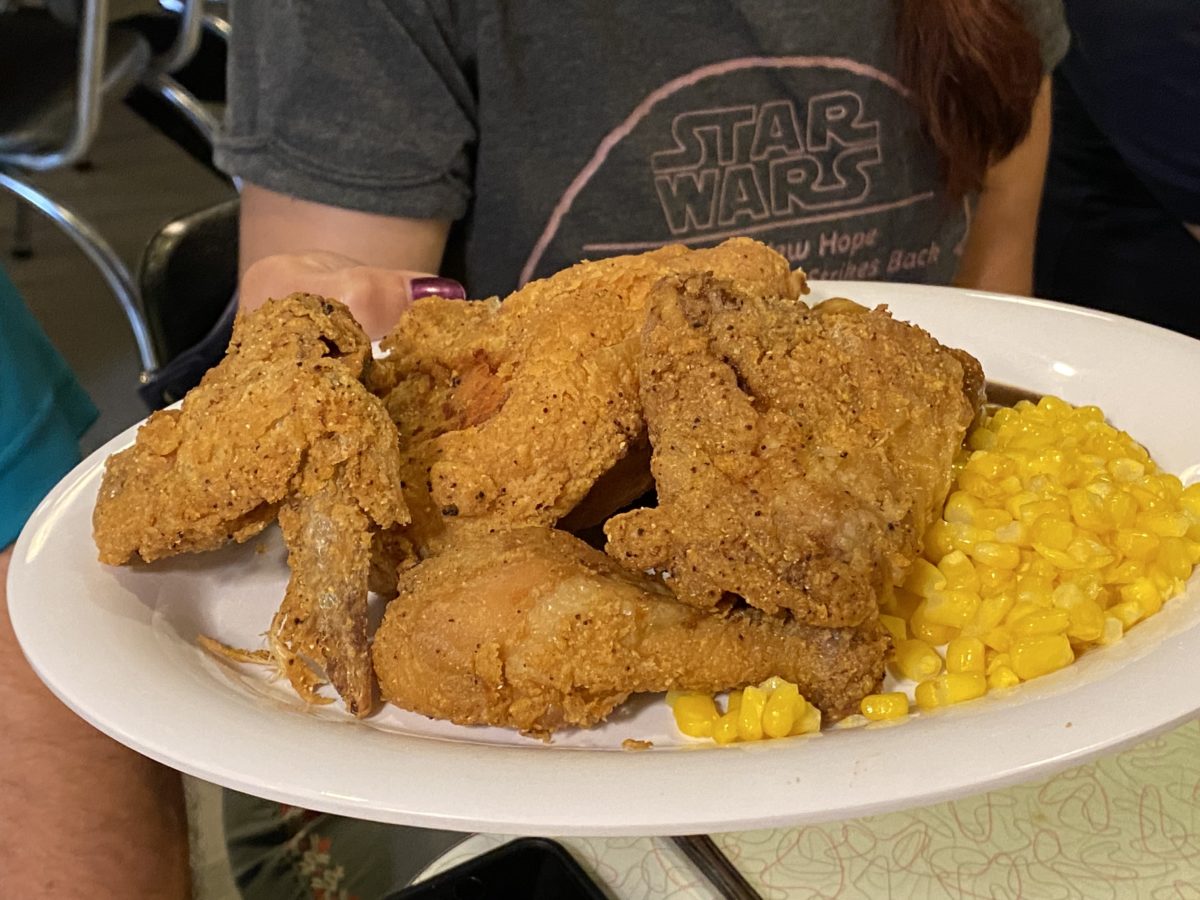 50's Prime Time Cafe has socially distanced seating and one-way paths. The connected Tune-In Lounge is closed for now and subsequently, most of the seating has been removed from the restaurant's waiting are.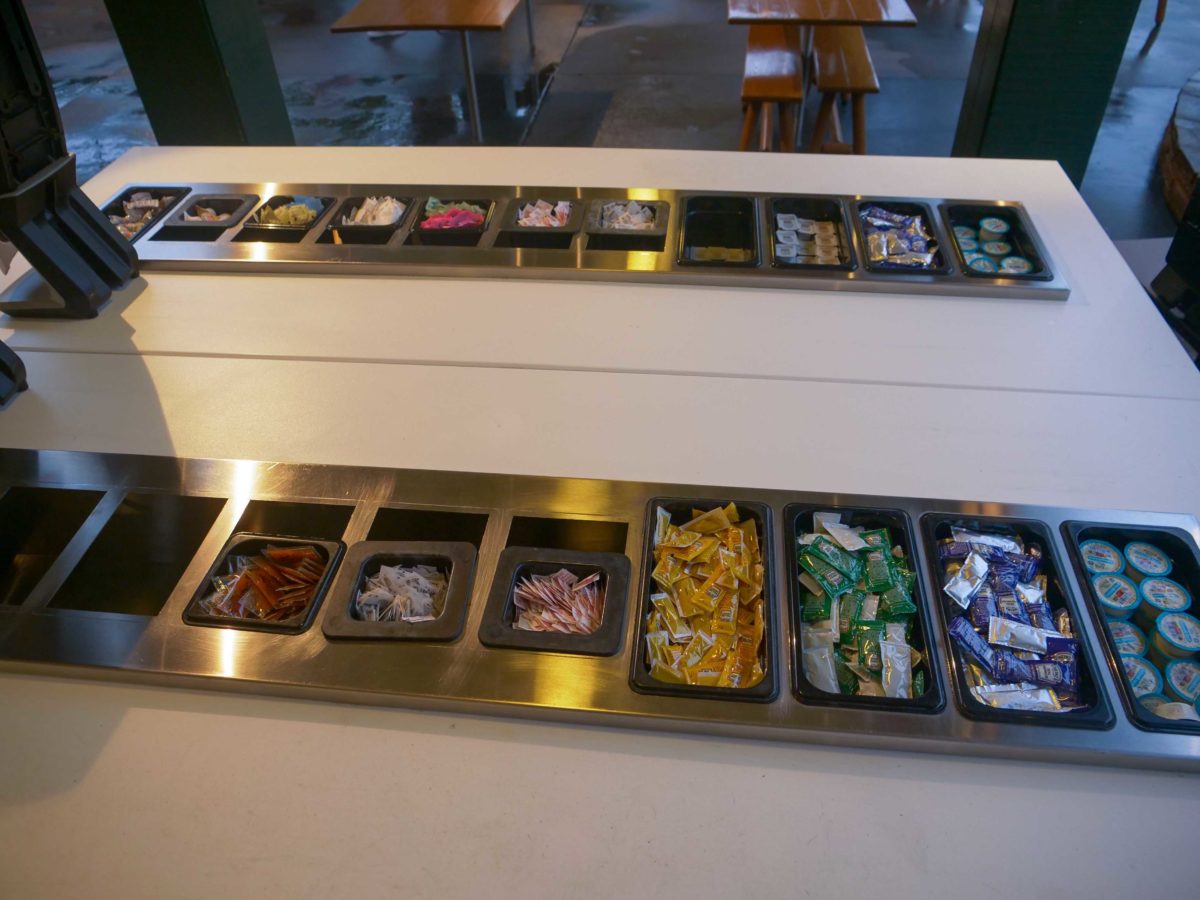 At Sunset Ranch Market, Rosie's All-American Cafe features social distancing markers in the queues, Plexiglas windows at the counter, socially distant seating, and individually packaged condiments and seasonings at the toppings bar.
In addition to socially distanced tables, The Hollywood Brown Derby is currently using handouts with QR codes so that guests can access the menu. Each table gets an individual paper drink menu.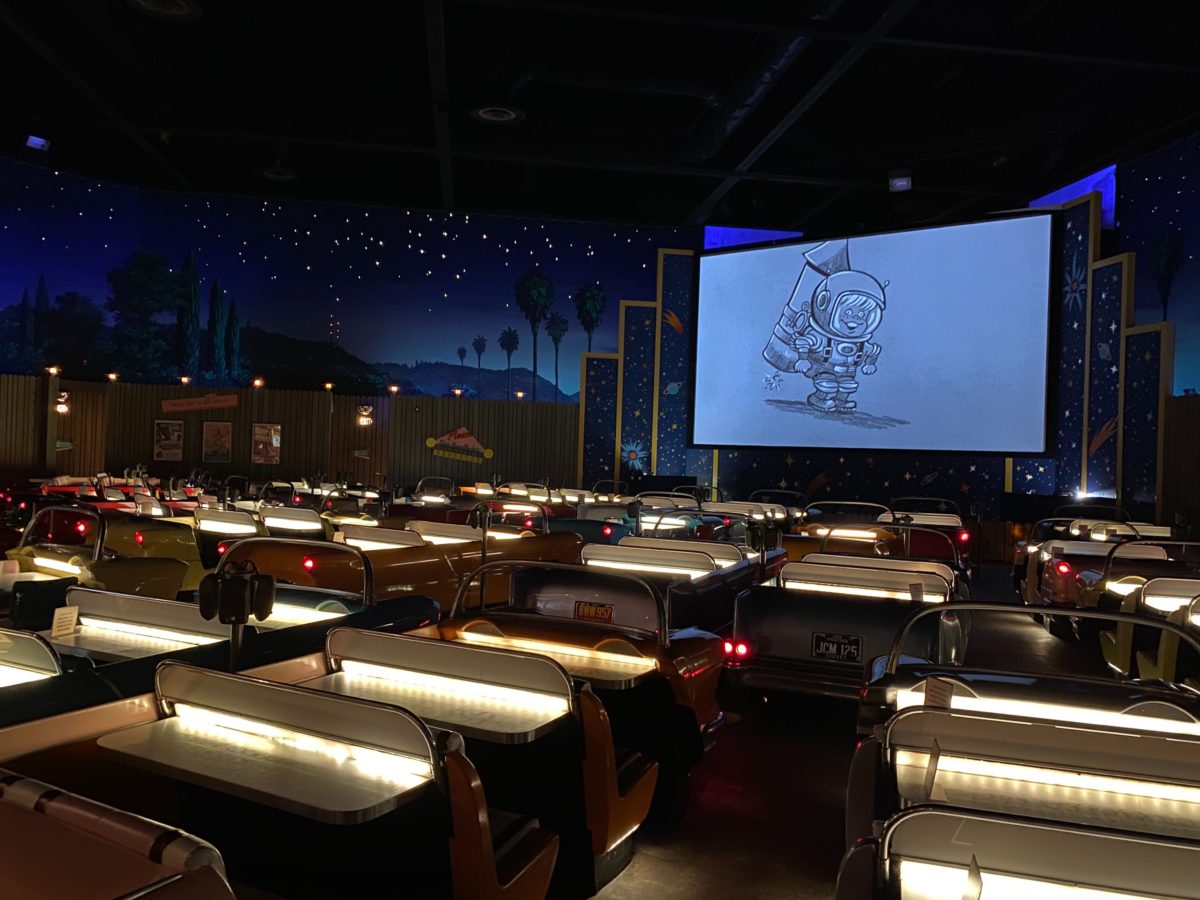 The most notable difference with Sci-Fi Dine-In Theater Restaurant is that multiple cars are closed off completely to enforce social distancing among guests. In the past Cast Members would also often seat multiple parties in the same car, but that is not the case for now.
Just like at each eatery we have visited so far, certain tables are marked as not available. Social distancing markers inside lead up to each register. However, there are no floor markers outside, so guests tend to mill about. Mobile ordering is encouraged but there is one register open to place orders in person.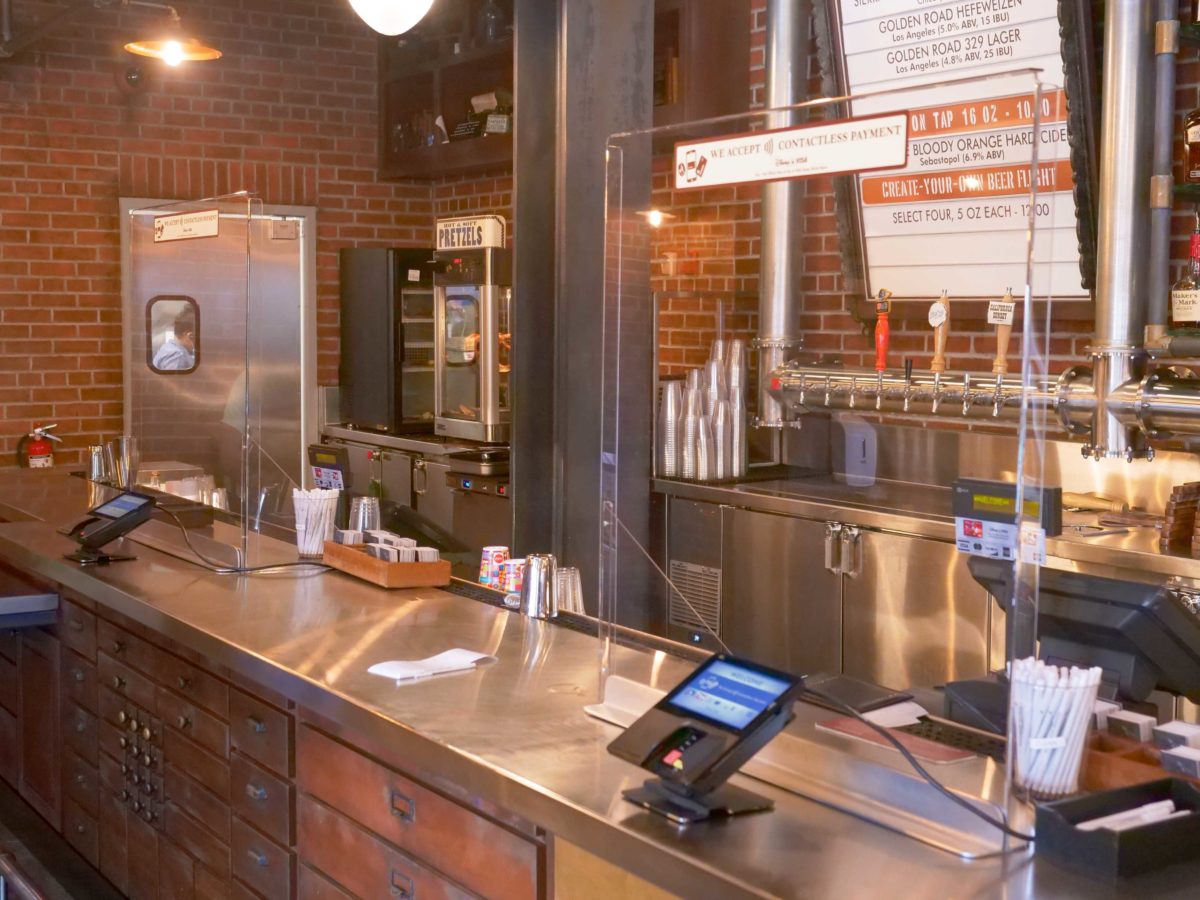 Indoor seating has been drastically reduced at BaseLine Tap House, with only a few tables next to the bar available. Plexiglas windows have been installed at the bar, with signage indicating that the lounge accepts contactless payment.
Backlot Express is mobile-order only, though folks with dietary restrictions can still order inside. Once you have your food, the once self-serve soft drink dispensers are manned by Cast Members. You inform them which beverage you would like and then they place it on a table for you. The condiment station has also been altered in that each comes in a tiny packet as opposed to self-serve pumps.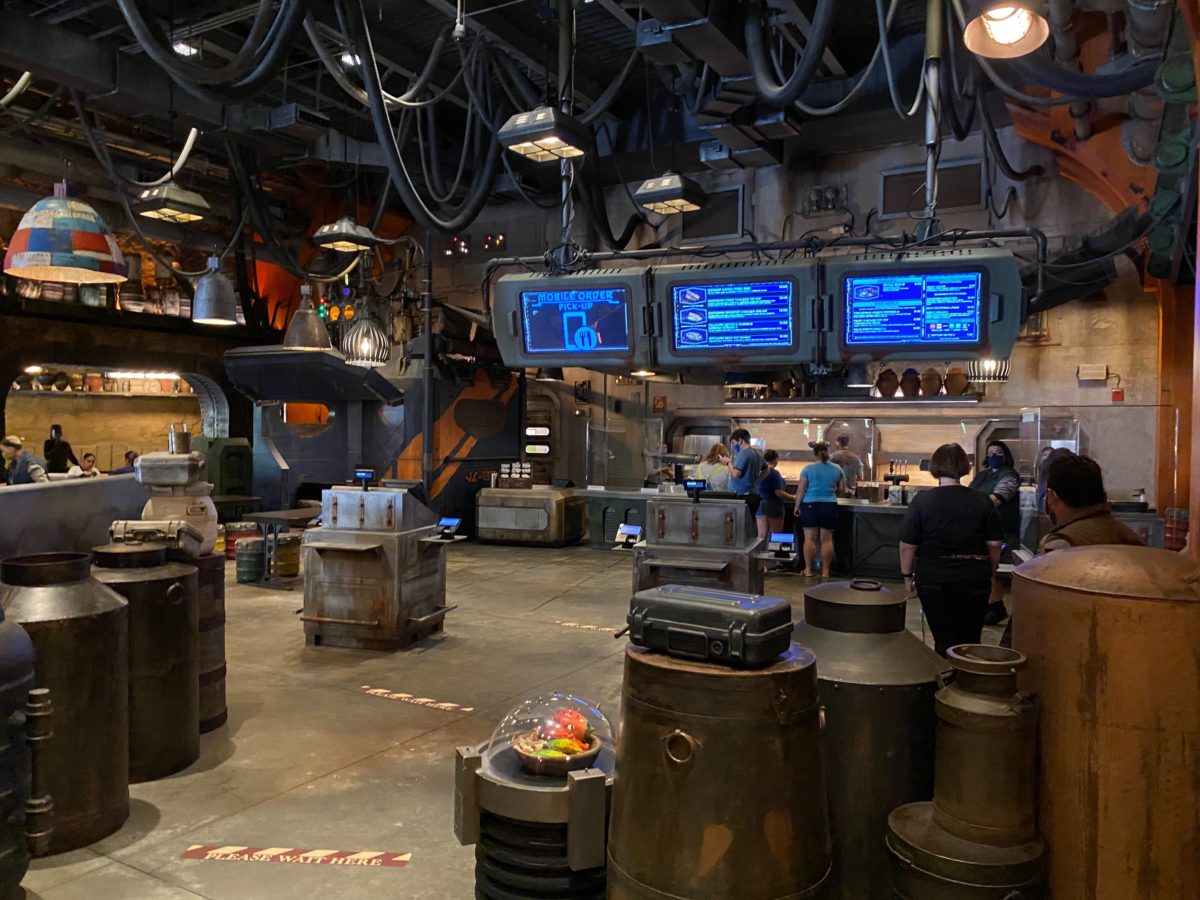 Docking Bay 7 Food & Cargo currently only accepts Mobile Order via the My Disney Experience app. Select tables have been made unavailable to promote social distancing, and there are markers placed in the queue. But if you're looking to purchase a Space Spork, you're going to have to wait. Local Batuuans say they'll be returning "soon."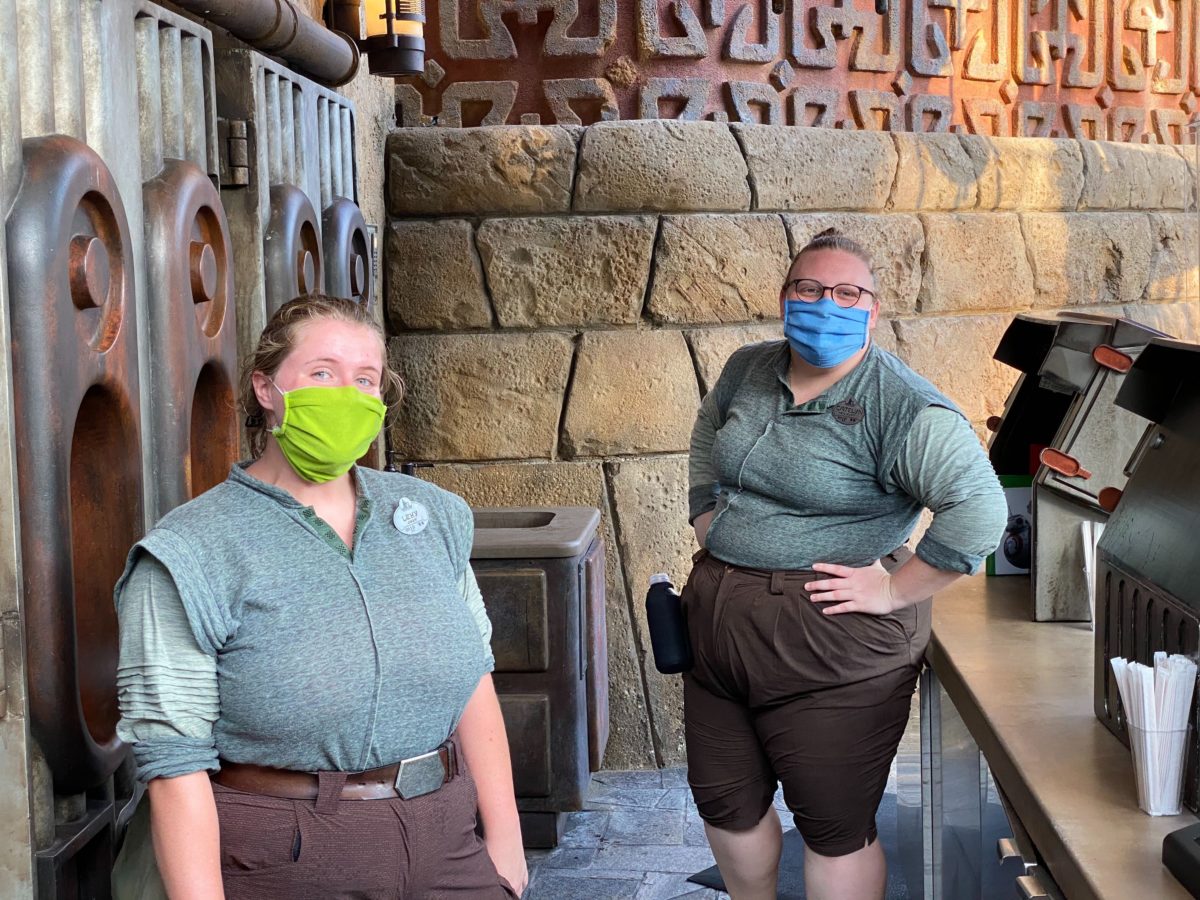 Mobile ordering is also available at the Milk Stand, with umbrellas provided to give guests shade while they wait to pick up their order. In a whimsical touch, Cast Members wear blue and green face masks, representing the colors of the "milk" sold at the stand.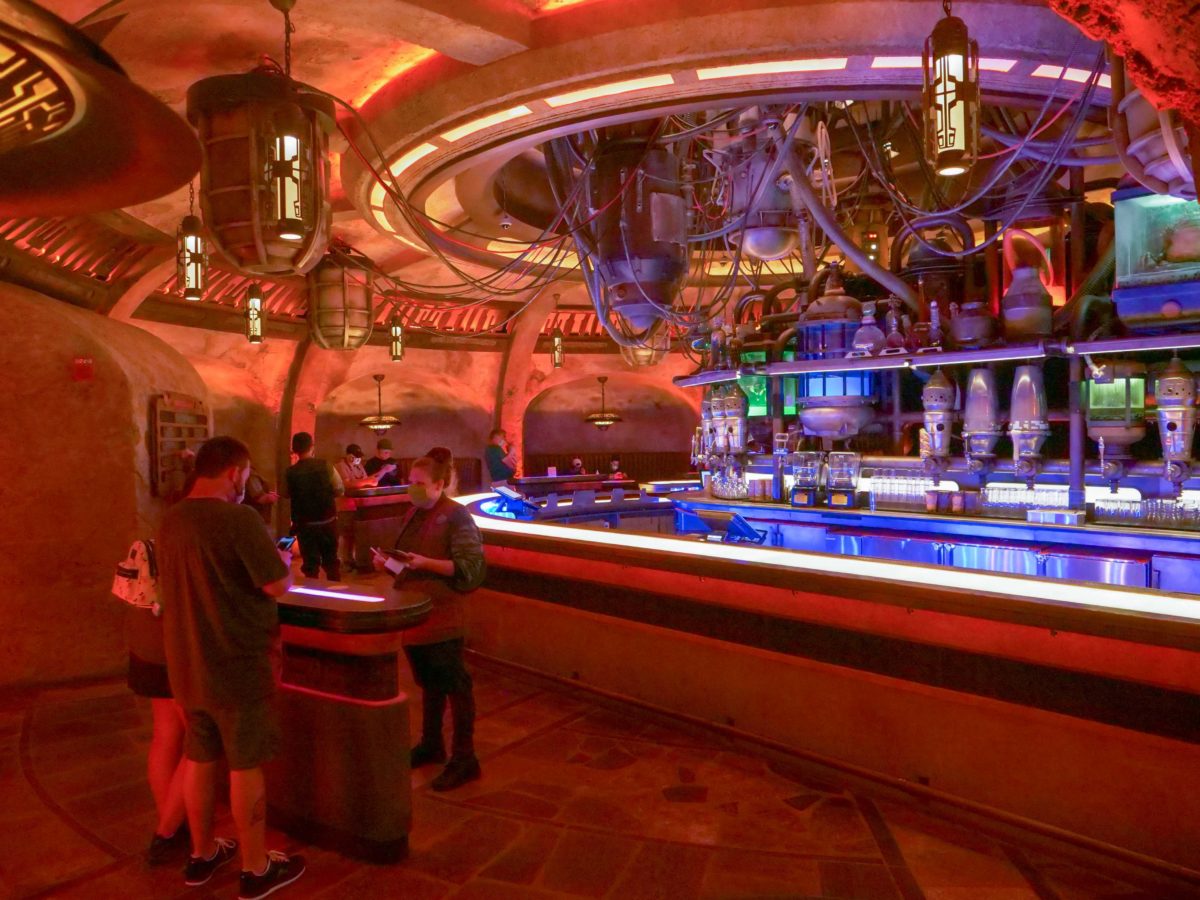 Capacity restrictions have been placed on the popular watering hole, so currently guests must have an advance reservation to visit Oga's Cantina. Reservations can be made through the My Disney Experience app. Once inside, guests must keep their face masks on until their first drink is served. Standing at the bar is prohibited, with certain tables unavailable.
Shopping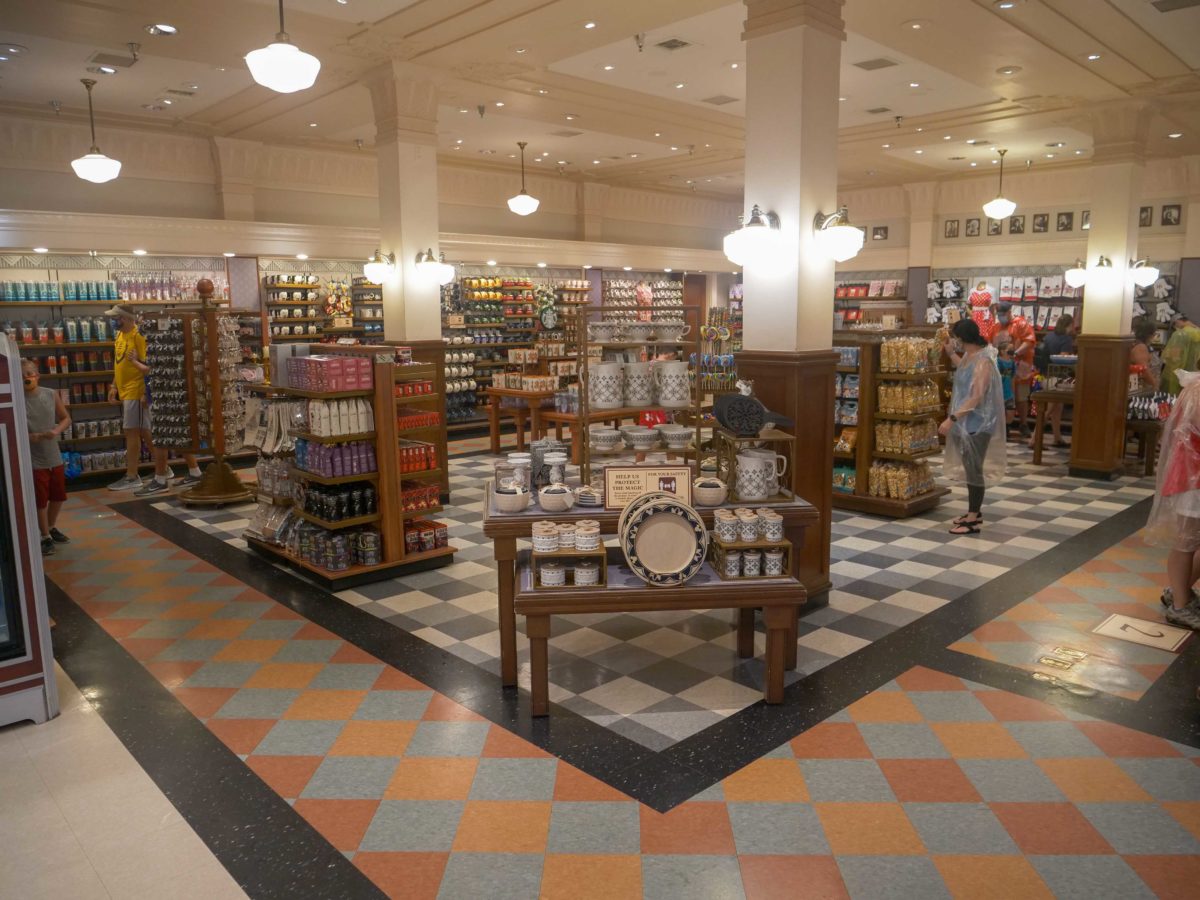 The adjoining Celebrity Five & Dime and The Darkroom stores have reopened with limited capacity due to their small space, and social distancing signage at the registers.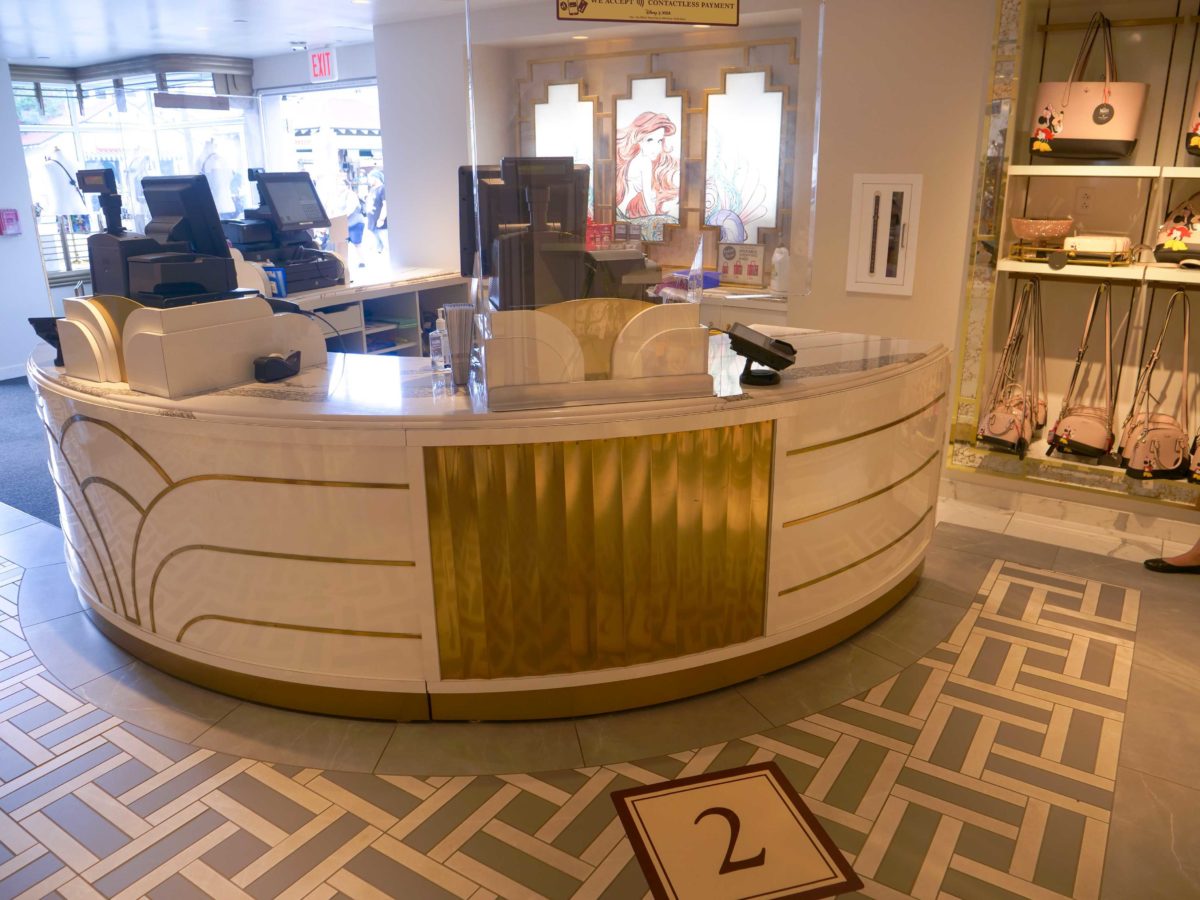 Legends of Hollywood has reopened with many social distancing floor markers, creating a queue that wraps around the outside of the building, and a one-way system.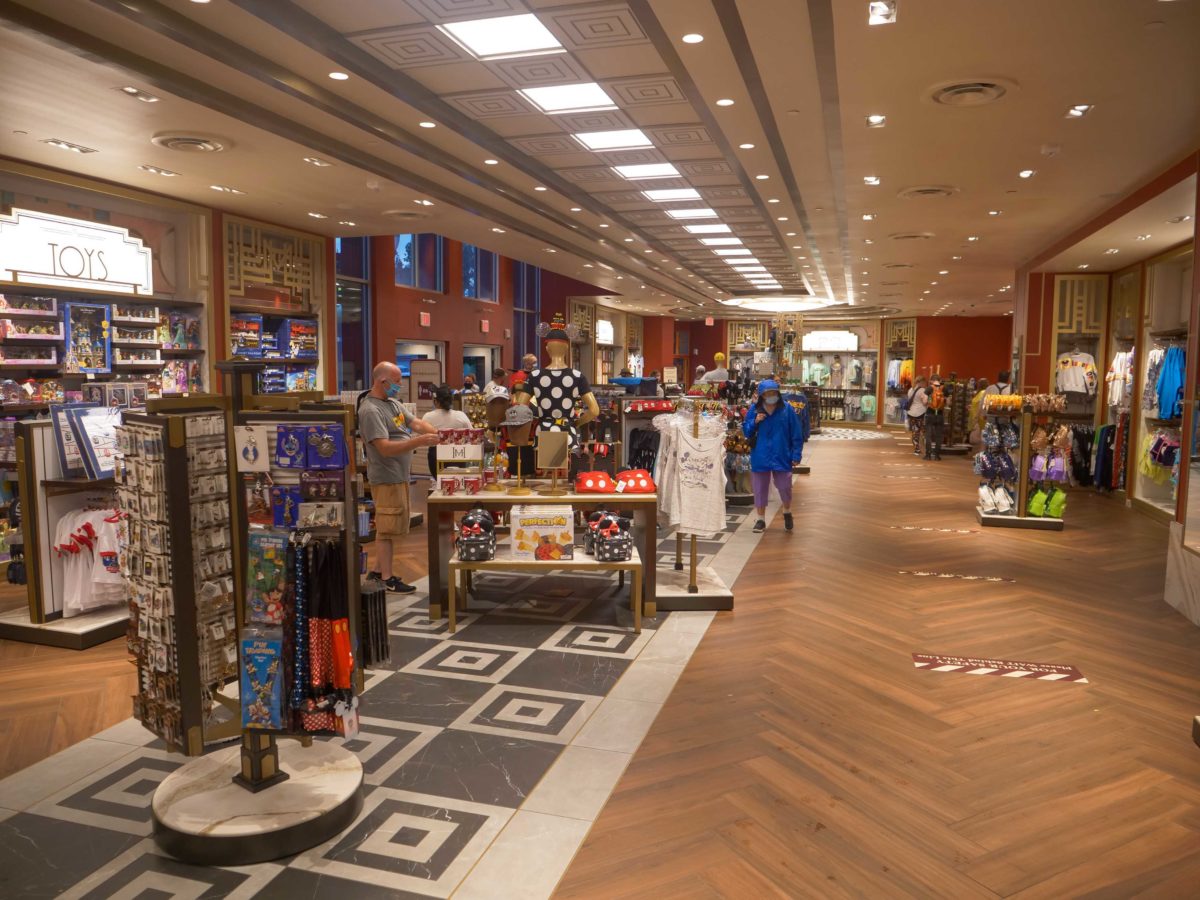 The recently-renovated Mickey's of Hollywood has reopened with a one-way system. There is also a large space cleared in the store for the queue area to be mapped out by social distancing floor markers.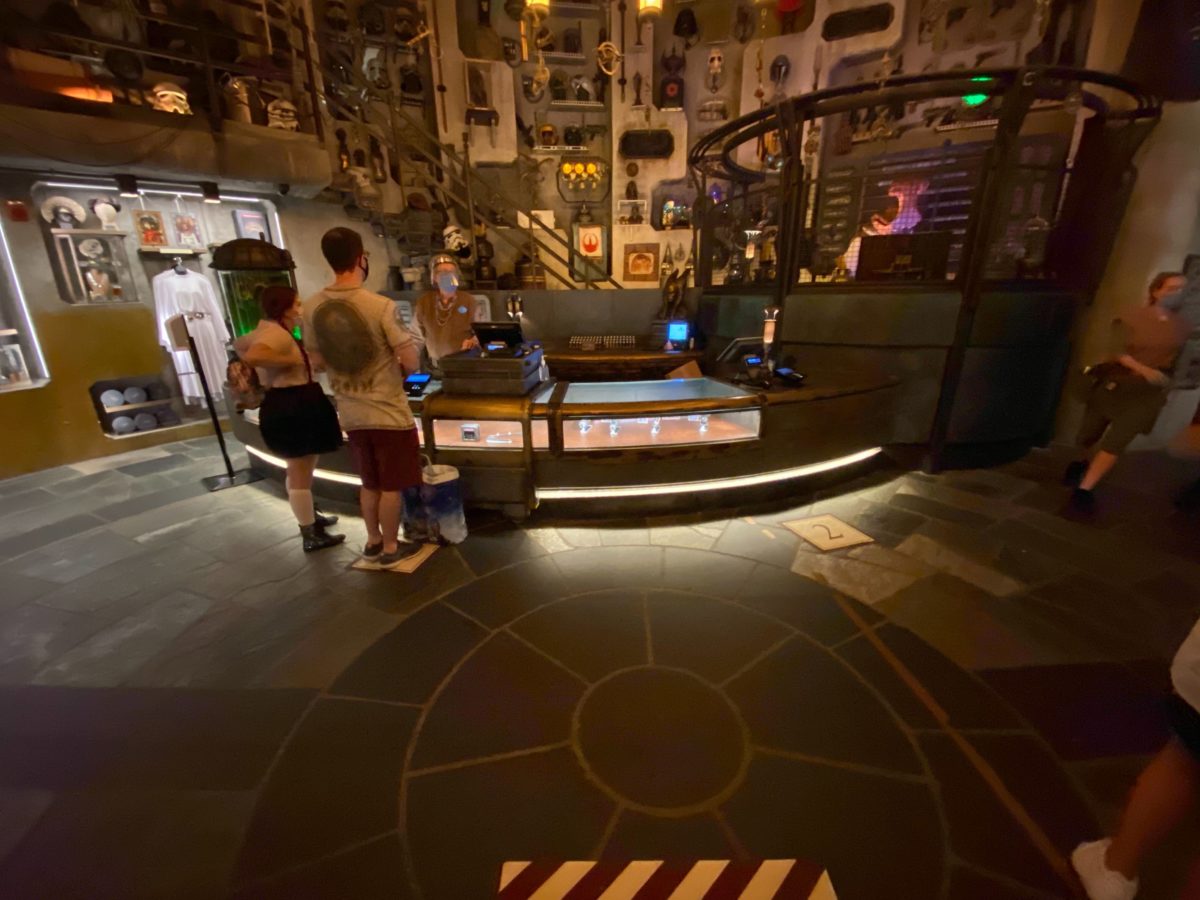 This popular and usually crowded shop has floor markers outside to form a queue to enter, inside to queue to purchase items, and numbers on the ground inside at the front of each register. These are all spaced 6 feet apart to maintain social distancing.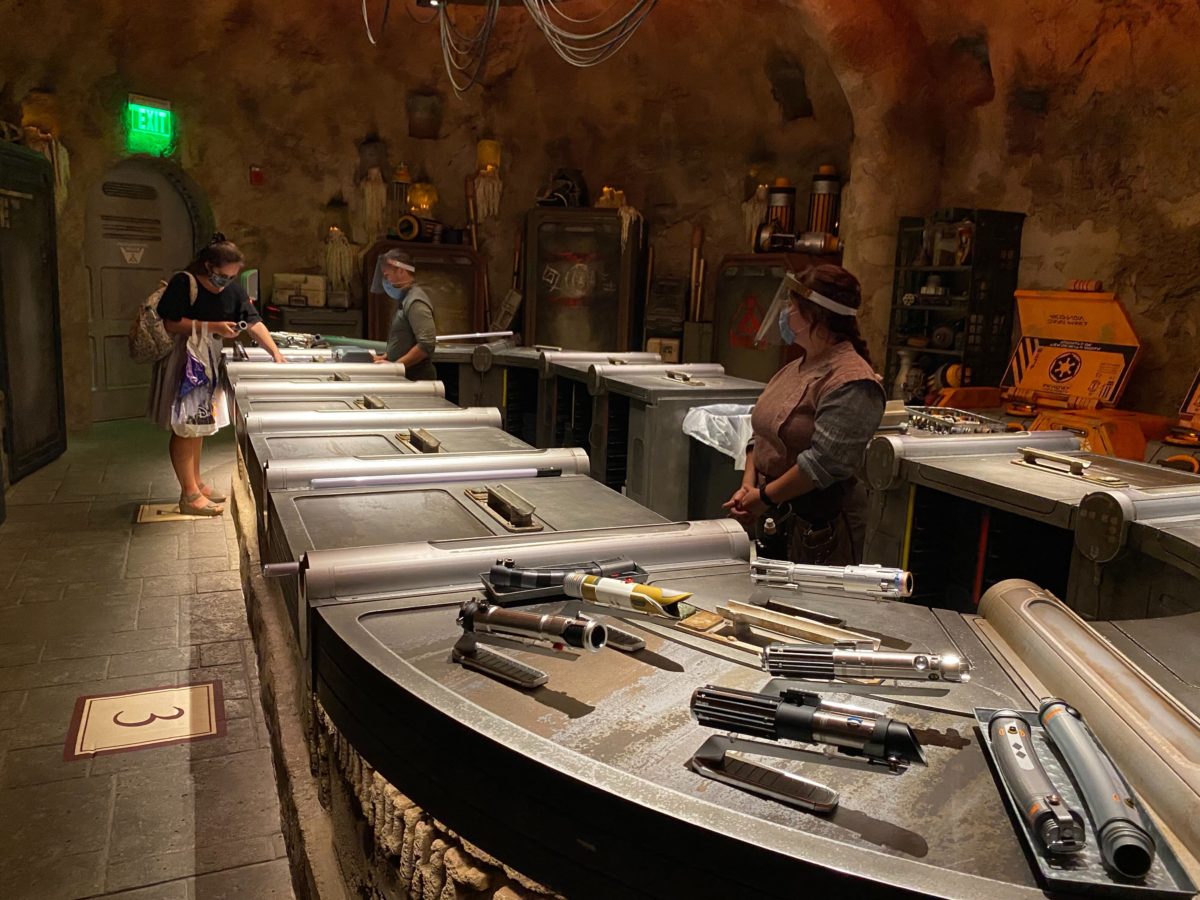 Guests no longer build their own custom lightsaber here. Instead, you choose a "Legacy Lightsaber" from a menu to build. The menu is accessed after scanning a QR code provided by a Cast Member. Each party stands on numbers found both outside before entering and inside the shop to maintain social distancing.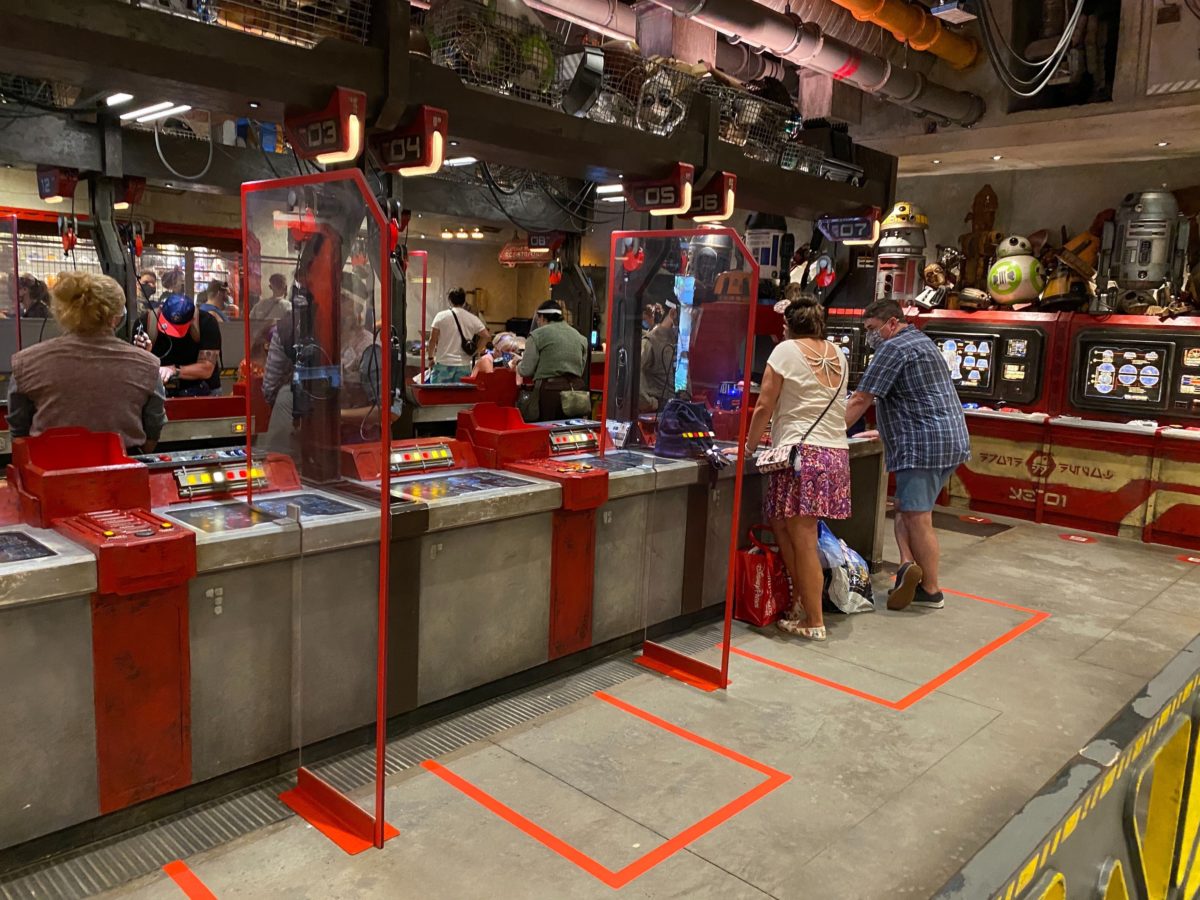 Walls with plexiglass are used to separate guests while they are in line. Instead of standing at the conveyer belt lined with droid parts, Cast Members will assist guests with their items. Plexiglass dividers also separate each party as they assemble their droids at the activation bay.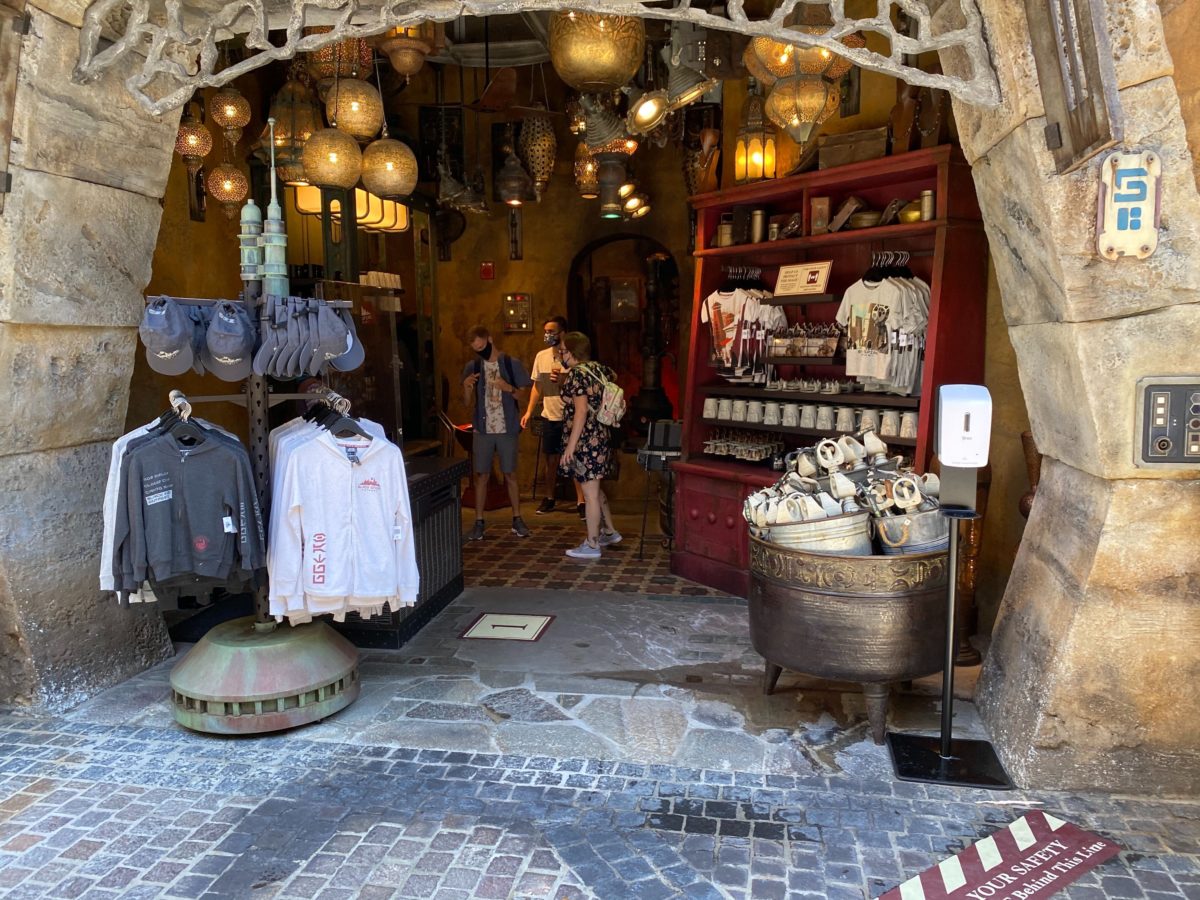 Around Black Spire Outpost, shops are only letting in one or two parties at a time due to their limited space. Currently, Toydarian Toymaker, the Creature Stall, and Jewels of Bith are open, with Resistance merchandise taking over Black Spire Outfitters. Kat Saka's Kettle remains closed. Hand sanitizer dispensers can be found outside many shops.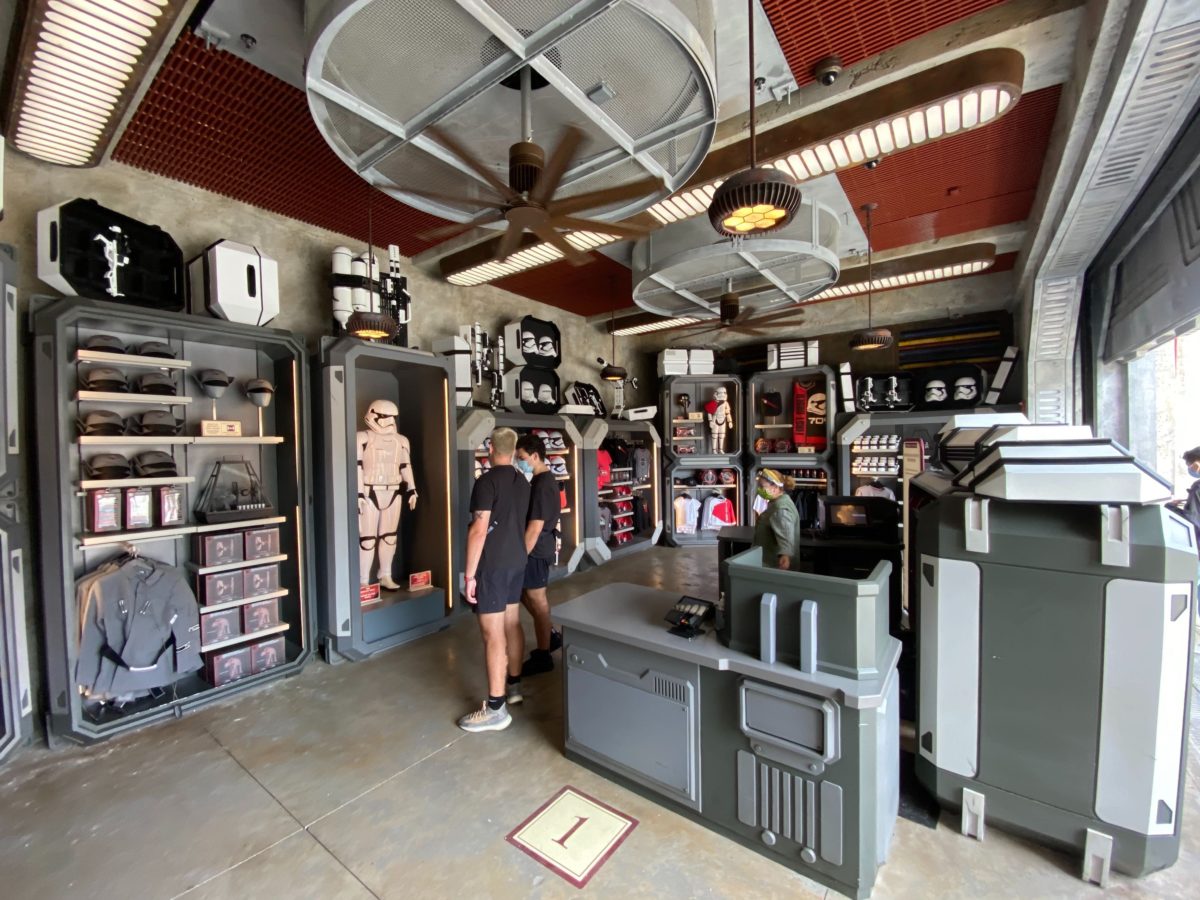 Though it opened later than other shops around Black Spire Outpost, First Order Cargo reopened on July 23rd. Only two to three parties are allowed in the shop at a time, meaning there's a socially distanced line just outside.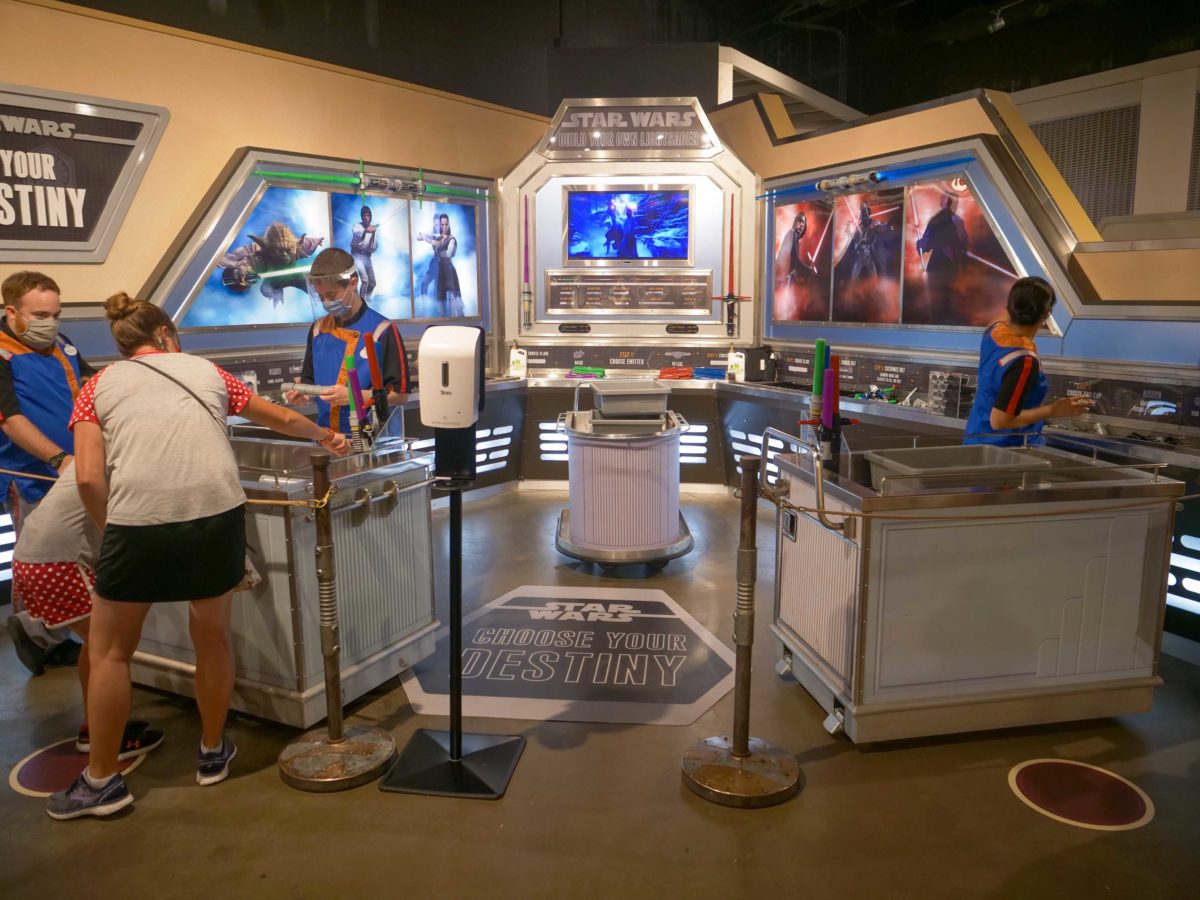 Tatooine Traders has reopened with social distancing and capacity updates inside its store, and a modified lightsaber building experience. Guests now choose parts to build their saber from a plastic bin containing only one of each item. Leftover parts are then taken away to be disinfected prior to the next guests' arrival.
Transportation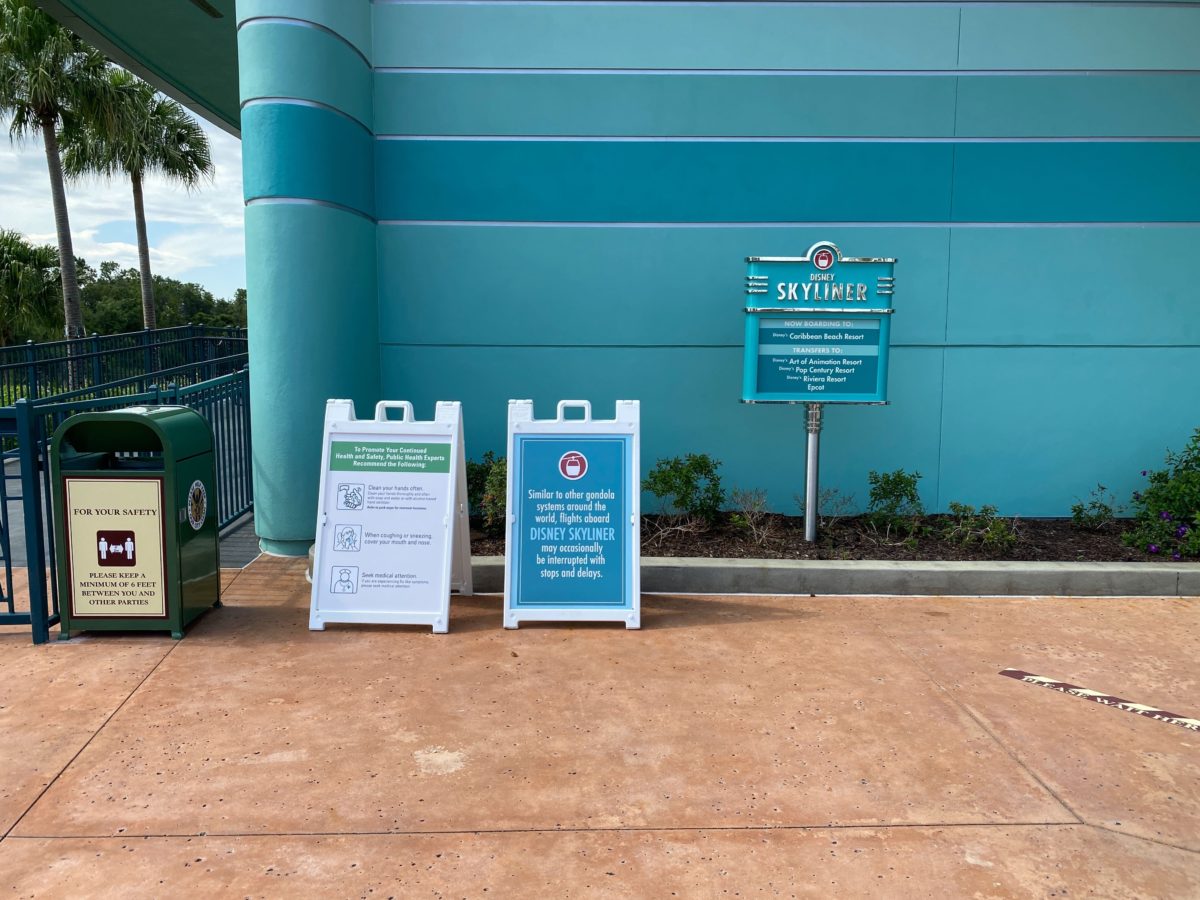 The Disney Skyliner is only boarding one party per gondola and has social distancing markers in the station's queue.
As you can see a lot has changed since the reopening. We hope this all-inclusive guide to the reopening of Disney's Hollywood Studios will help you navigate the park on your next visit. Let us know what you think about all the new health and safety guidelines put in place in the comments below.