Greetings from Disney's Hollywood Studios! We are back in the park and have been busy exploring the new health and safety measures which have been implemented throughout. One of the new key features which guests should take note of upon their return to Walt Disney World is the addition of new "Relaxation Stations" across the parks. These specially marked-off zones are dedicated areas where guests can safely remove their mandatory face masks, and comfortably take a socially-distanced breather from the rest of the busy park. One of these Relaxation Stations can be found within Star Wars Launch Bay, so let's head over there to check it out.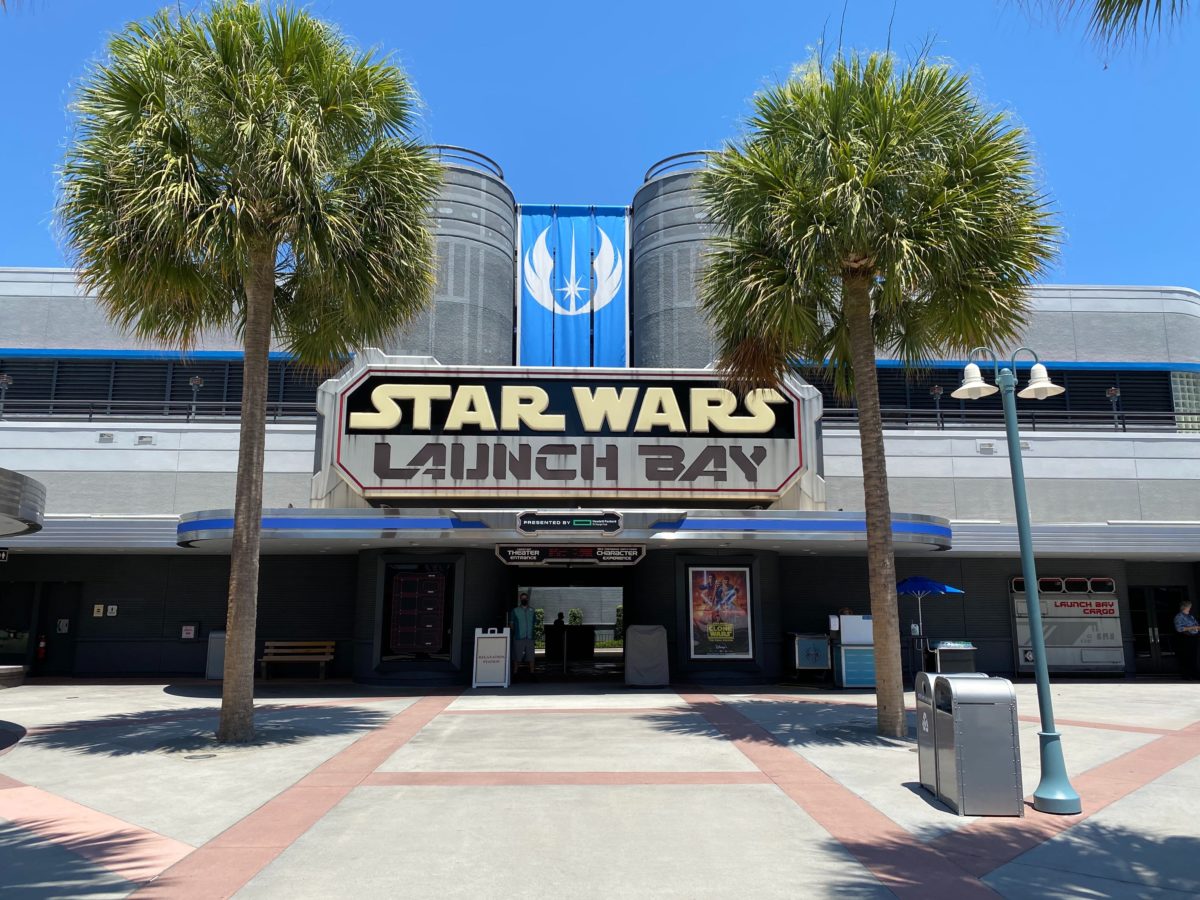 Heading towards Launch Bay, we can see the A-frame "Relaxation Station" sign, which can be found at the front of all the zones within each Walt Disney World park. Neither the "Star Wars" character meet and greets nor the Launch Bay Theater are operating right now, but that just means all the more space is available for guests to relax.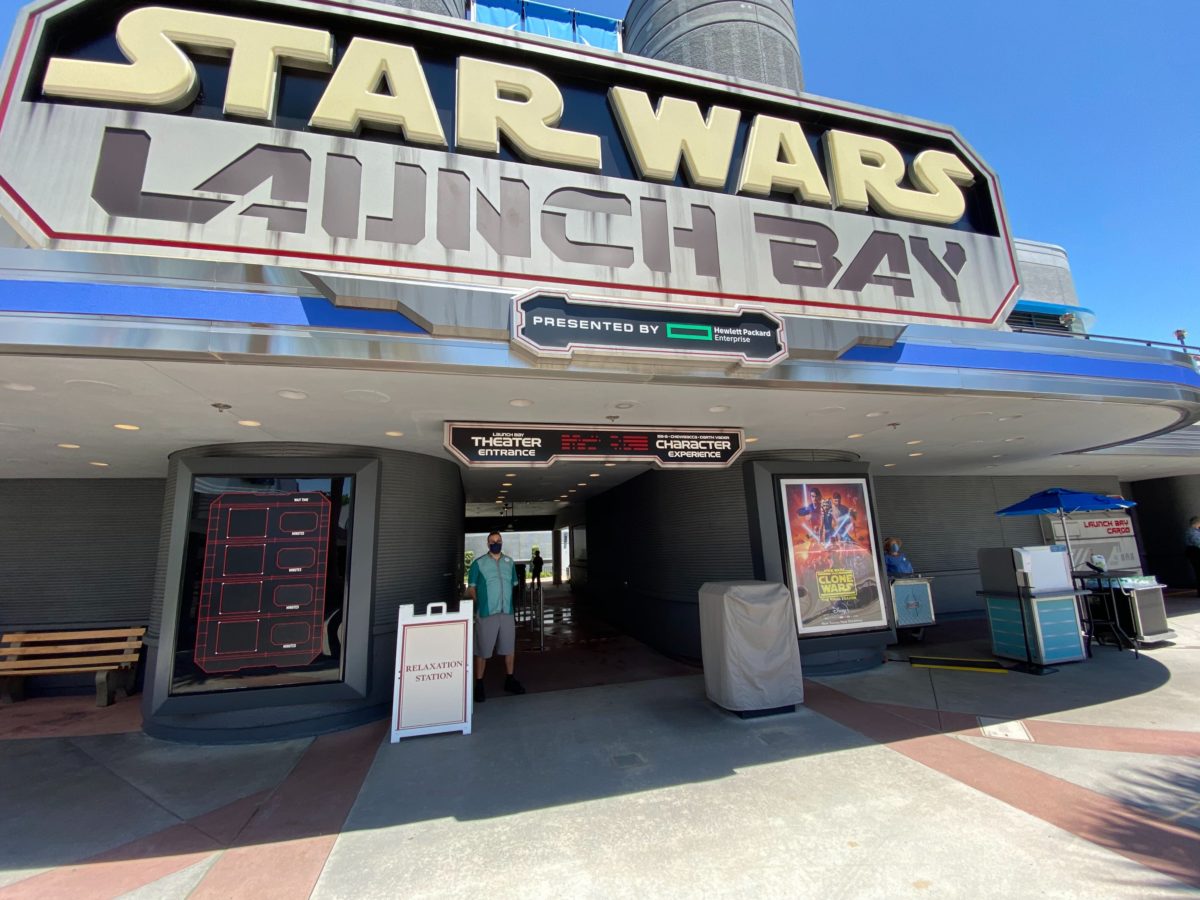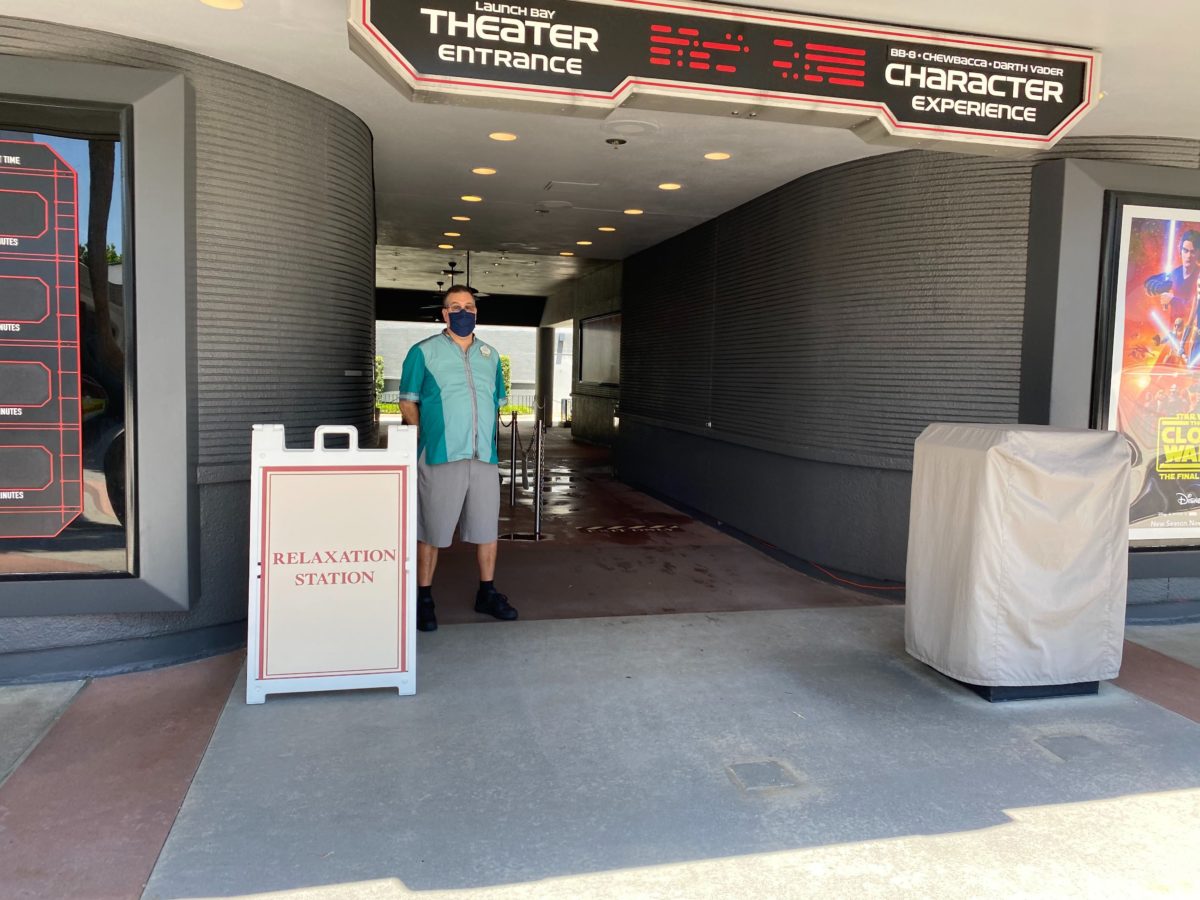 At the entrance to the area, a masked Cast Member is on hand to greet us and advise us of the protocols. A red floor marker has also been added for guests to wait behind, should the area get too busy.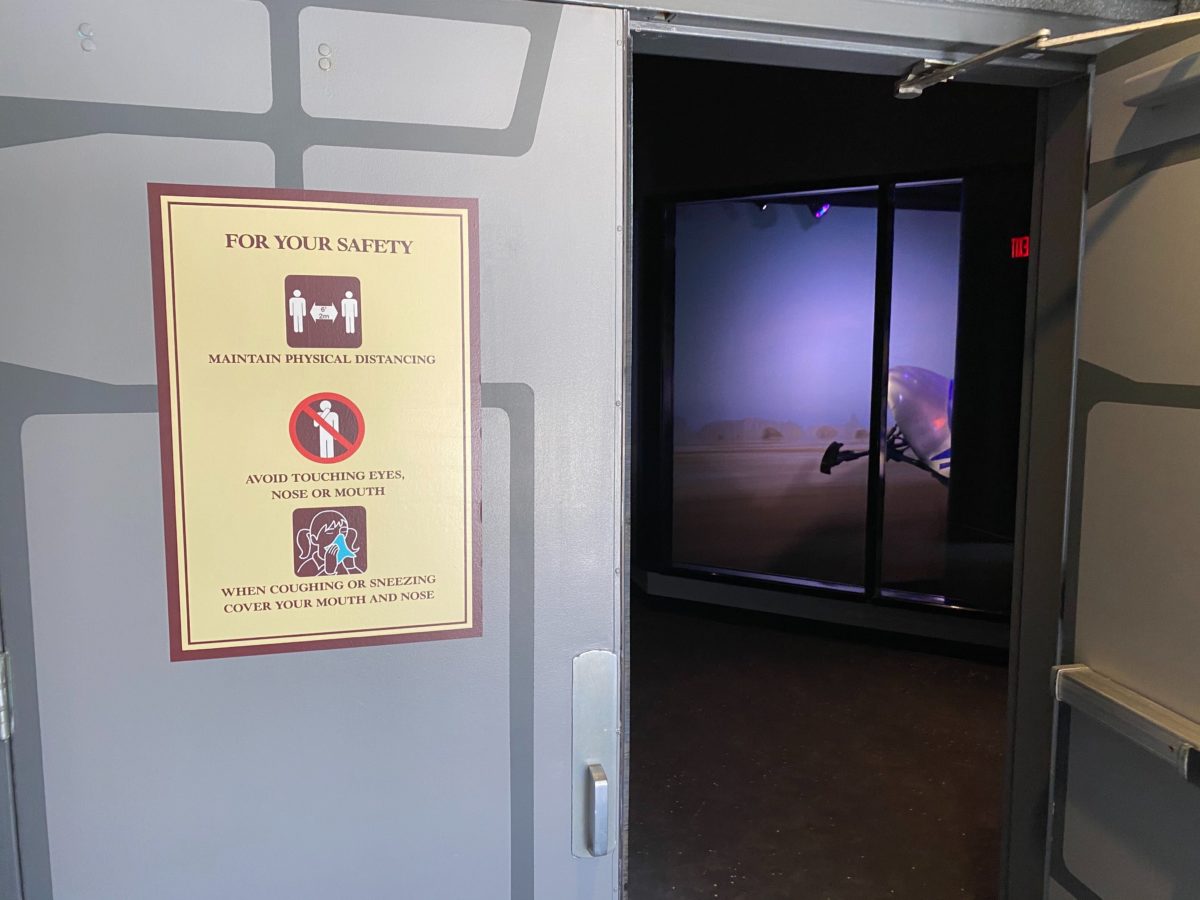 New signage on the walls reminds guests to maintain social distancing, avoid touching faces, and to use a handkerchief or tissue when coughing or sneezing.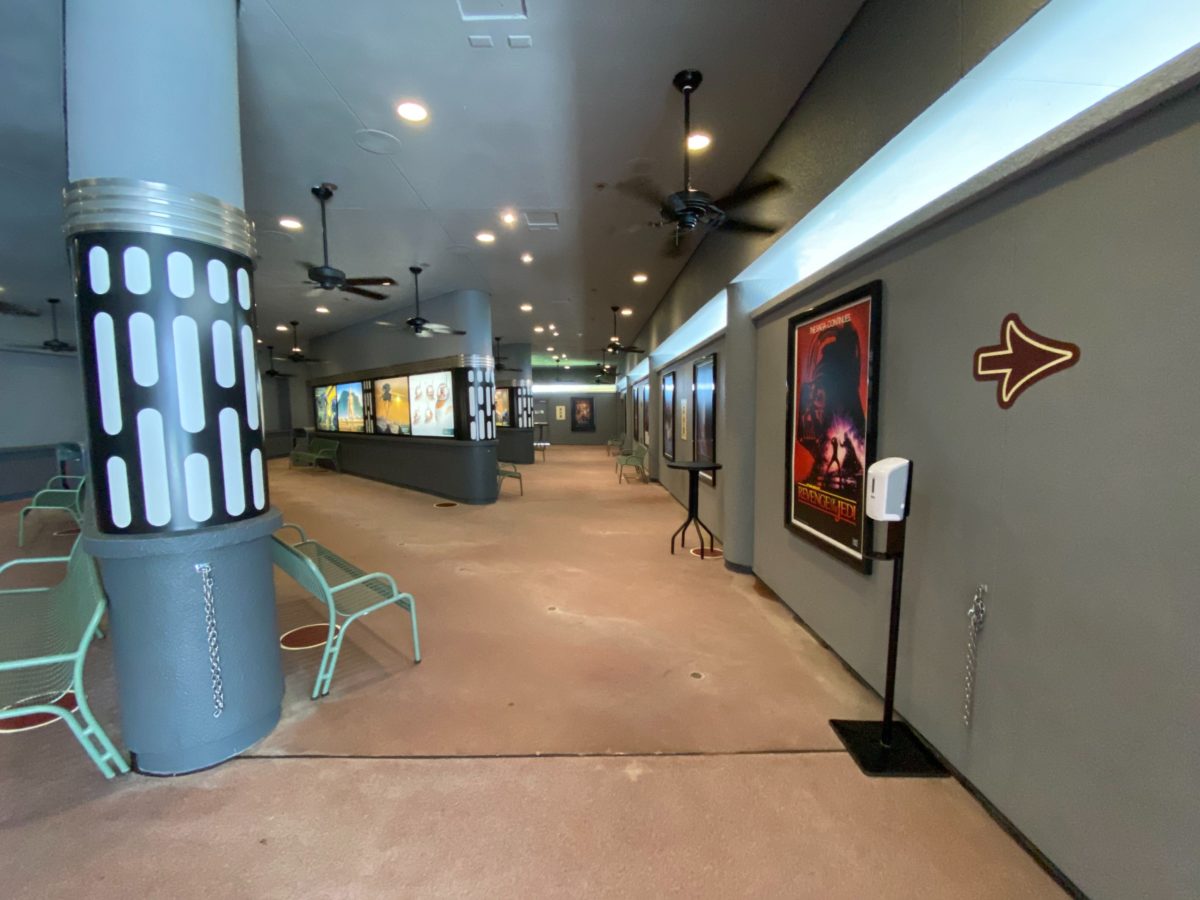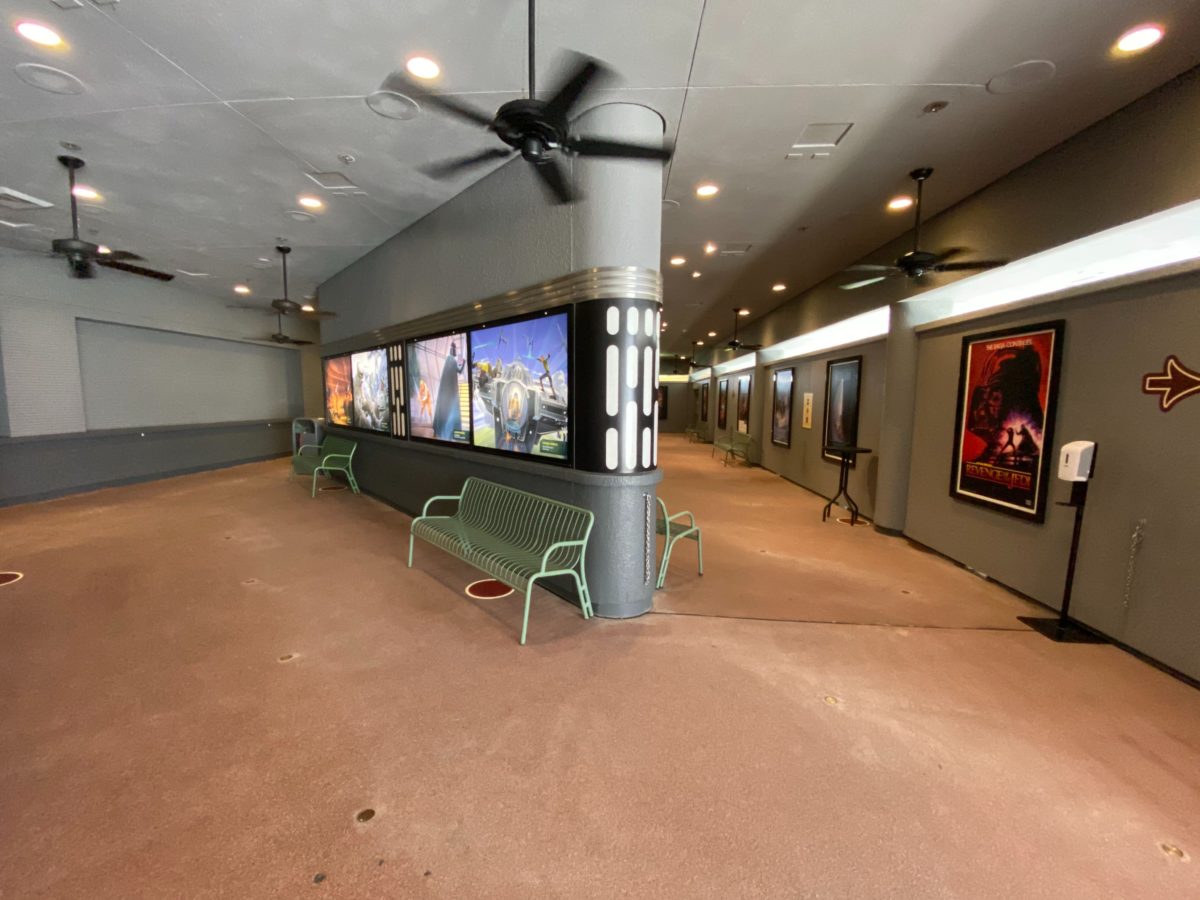 Hand sanitizer dispensers are available for guests to use.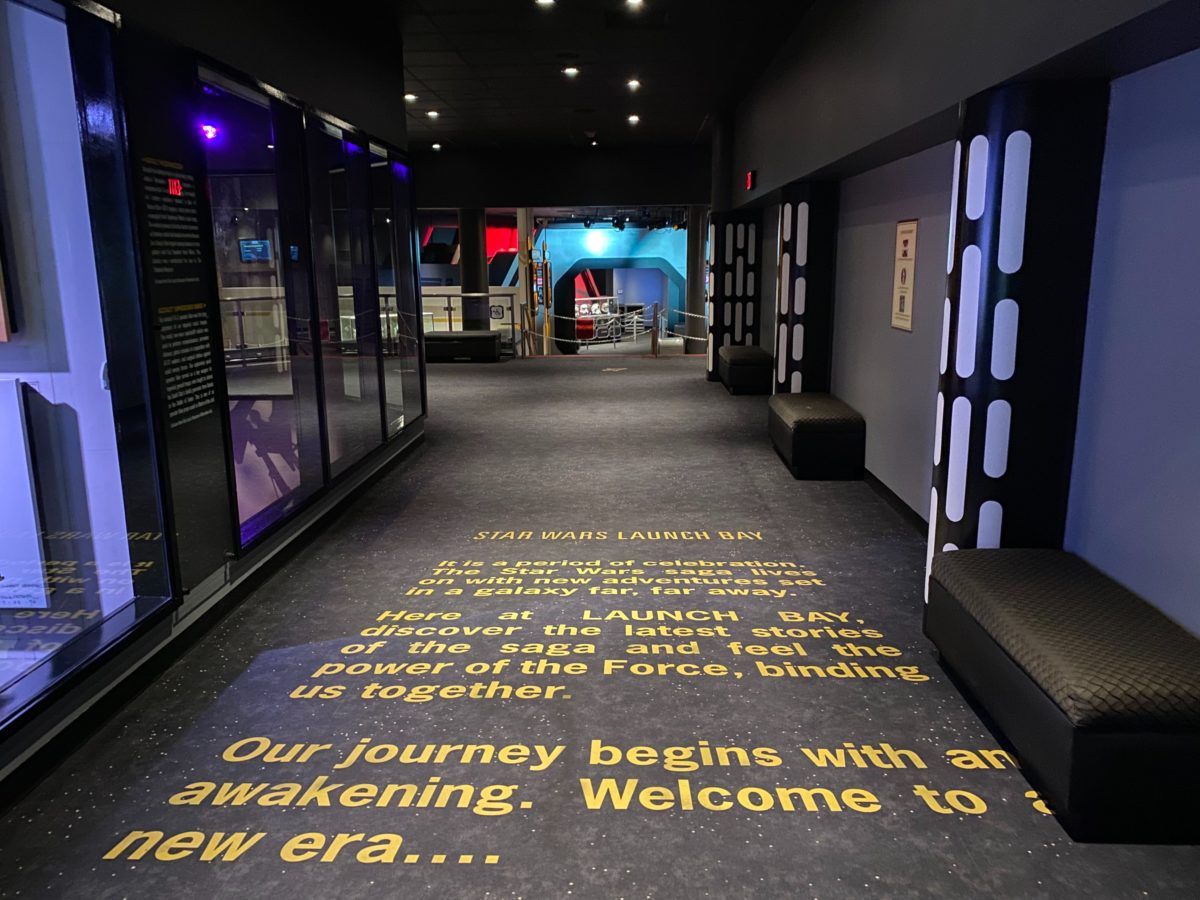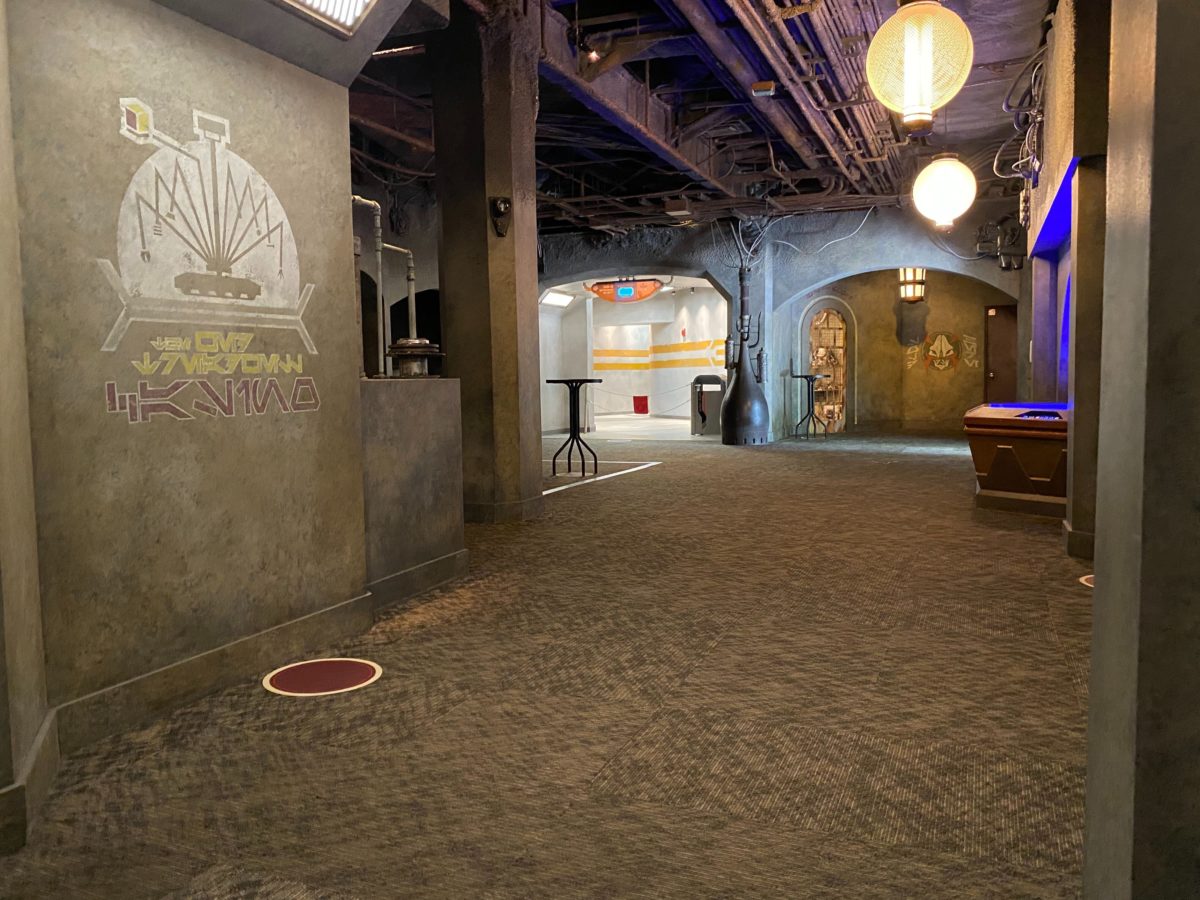 The rules of social distancing within this Relaxation Station is that guests are permitted to remove their masks, however only when standing on one of the red dots, or when seated. Because this Relaxation Station is so big and is still frequented by guests wanting to check out some of the "Star Wars" props, it would be unsafe for guests to roam the entire building without a mask on.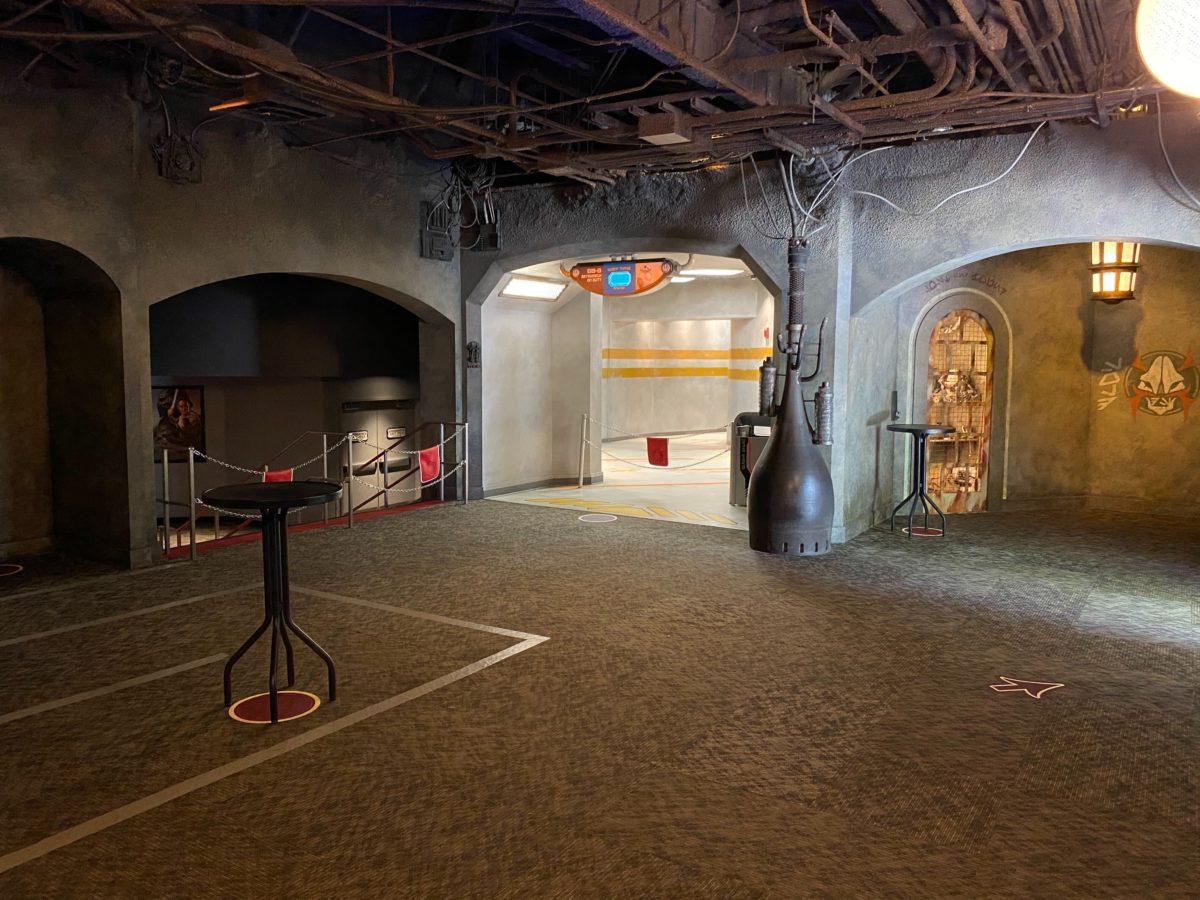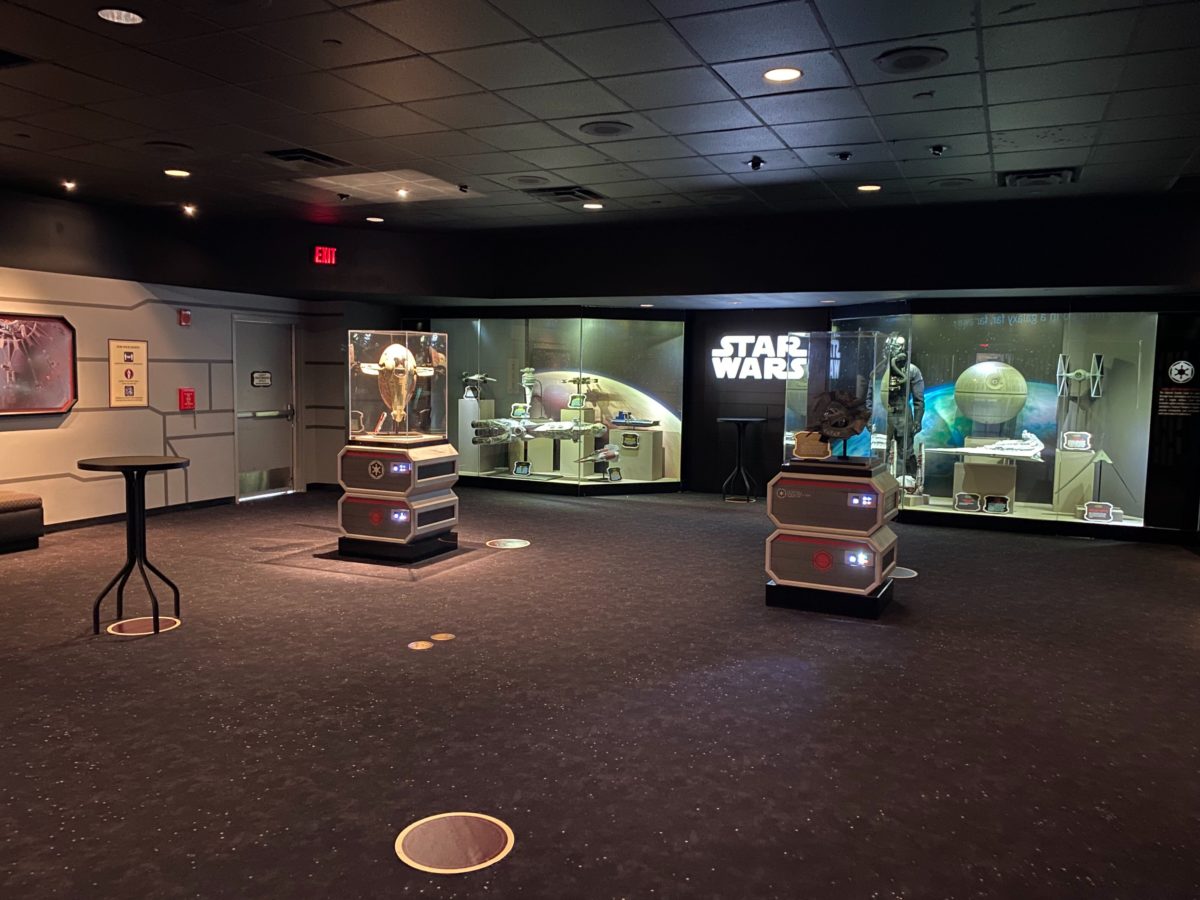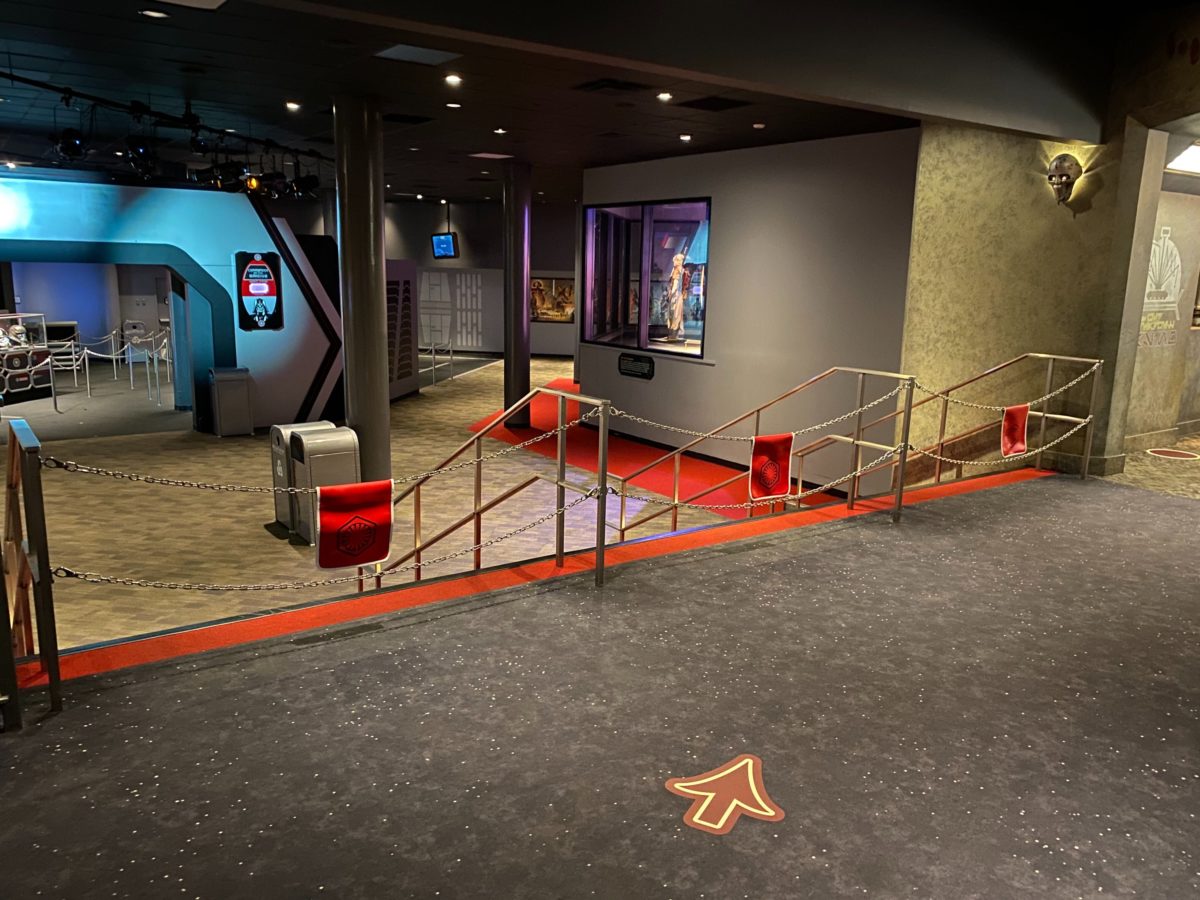 A one-way system is in place throughout the building, as directional arrows point guests away from the roped-off meet and greet locations.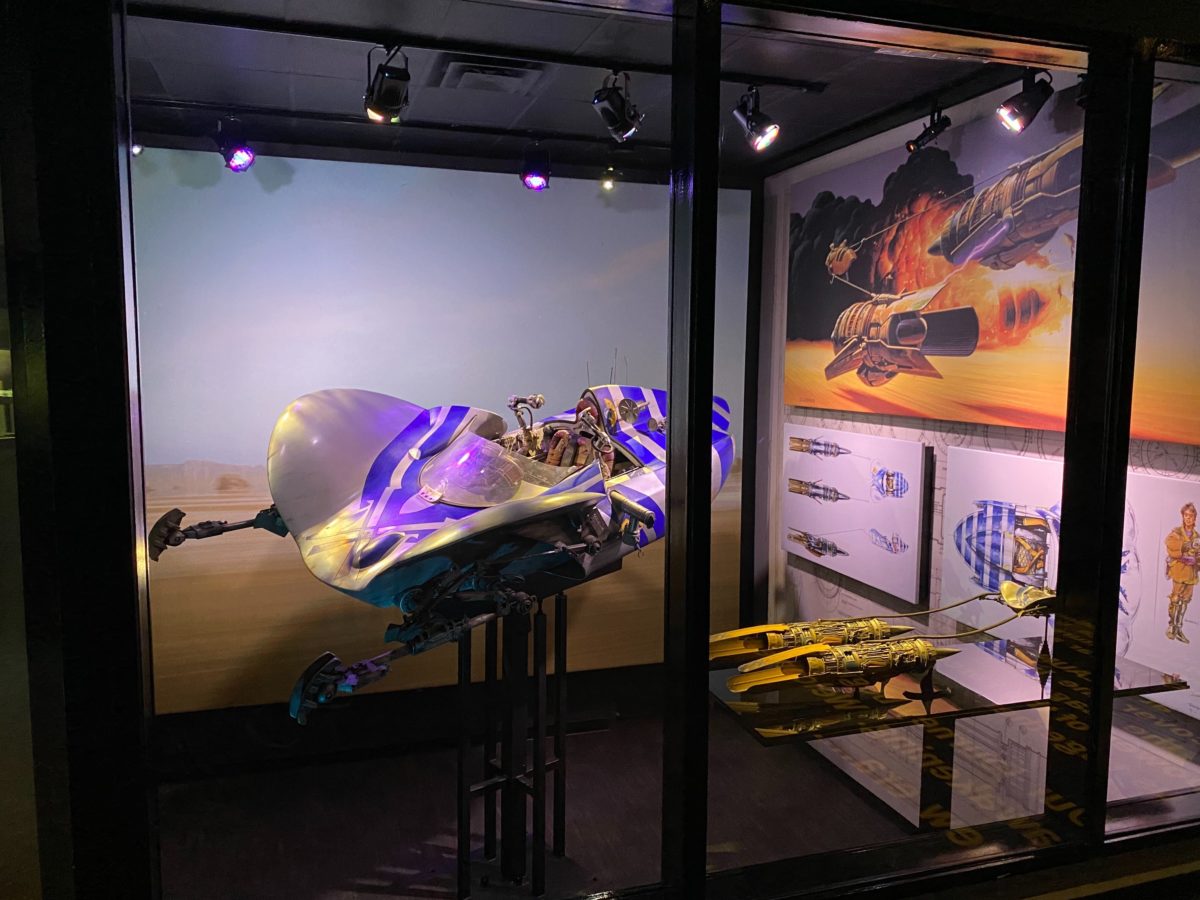 Guests can still enjoy the models and replicas within the attraction as they social distance.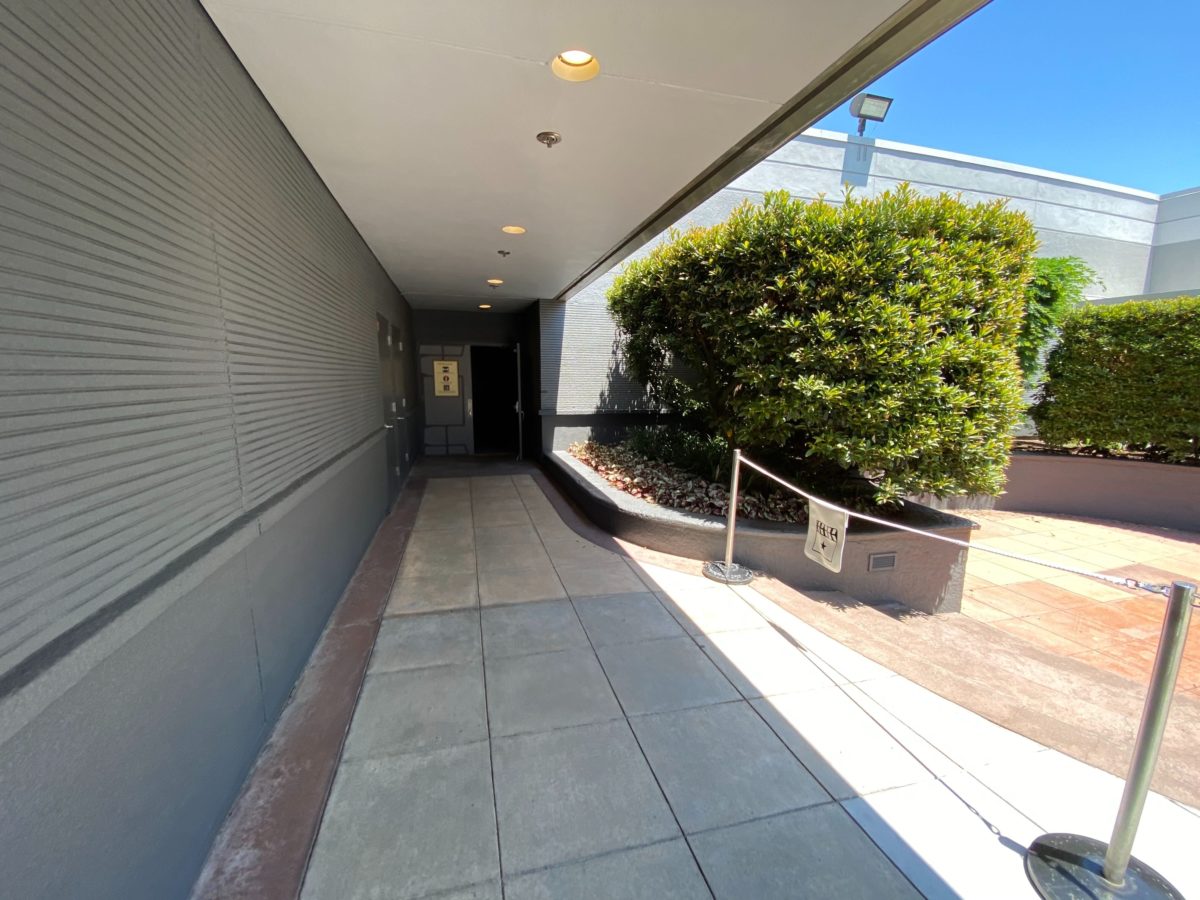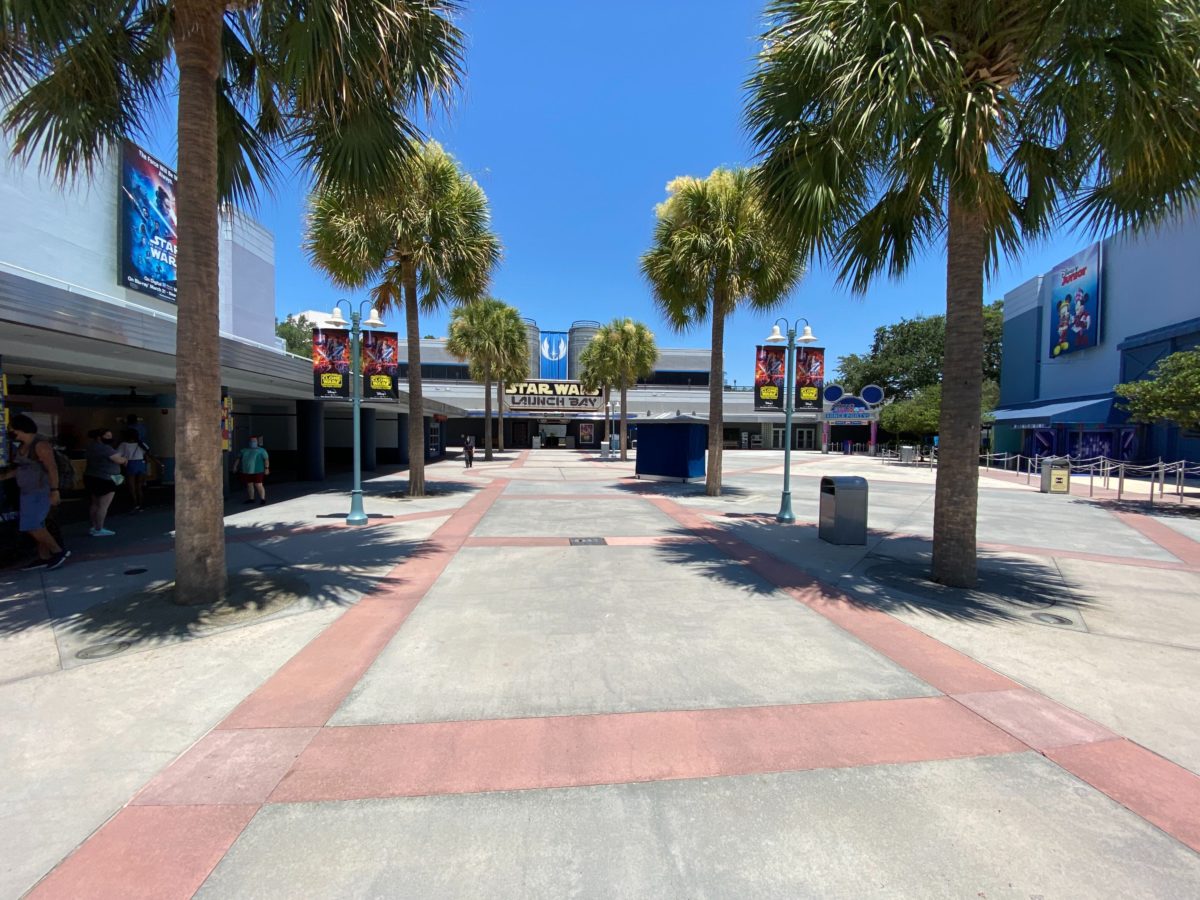 Star Wars Launch Bay is the largest Relaxation Station we have visited so far in the parks, and makes a great respite from the Florida sun. The other Relaxation Station within Disney's Hollywood Studios can be found over in Star Wars: Galaxy's Edge, by the entrance to Rise of the Resistance.
Will you be utilizing this new Relaxation Station facility on your trip to Walt Disney World this summer?