If you're a fan of all things Avatar, it's time to "rise to the challenge."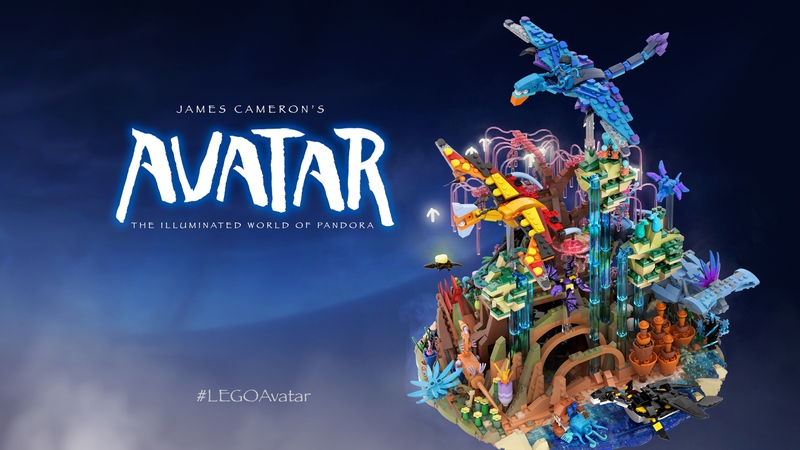 A new proposed set themed to the sci-fi franchise is now on LEGO IDEAS, titled "James Cameron's Avatar: The Illuminated World of Pandora." Creator bulldoozer took inspiration from Pandora – The World of Avatar at Disney's Animal Kingdom, as well as from the 2009 film and its subsequent video games, books, and Cirque du Soleil show, in addition to concept art from the sequels in development.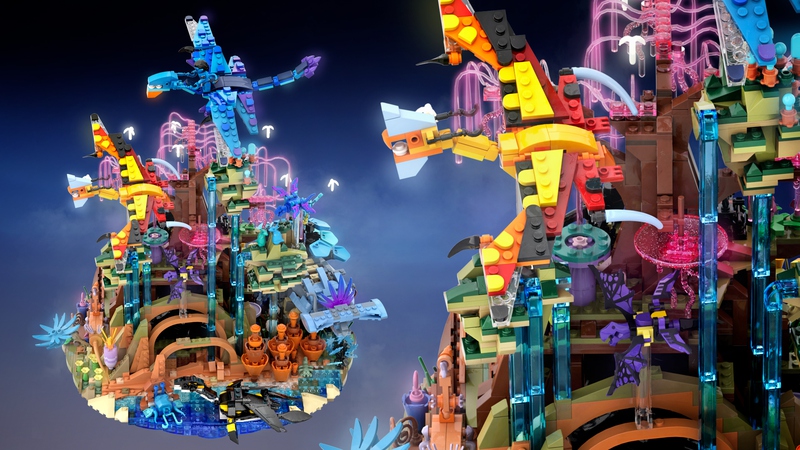 The proposed set features characters, plant and animal life from Pandora, including woodsprites, leonopteryx, and banshees, which soar overhead.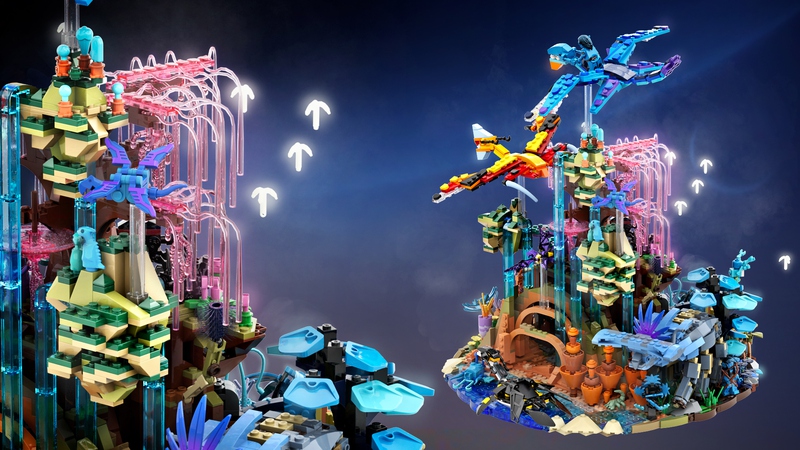 All in all, the 2,980-piece set boasts 18 different animal species and 26 types of plants.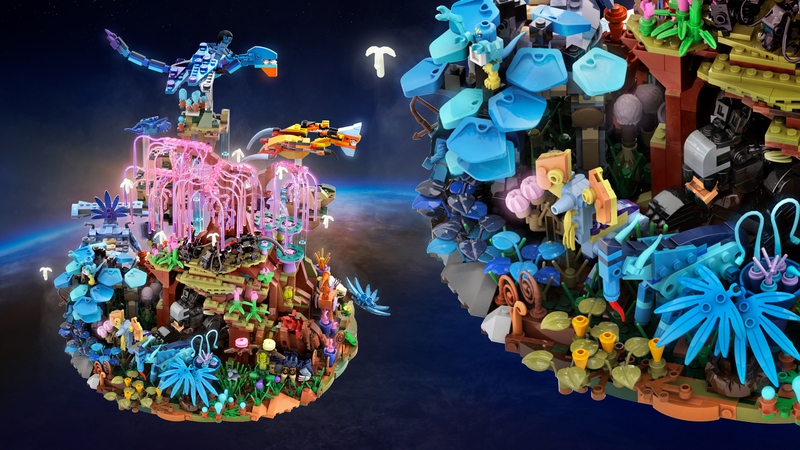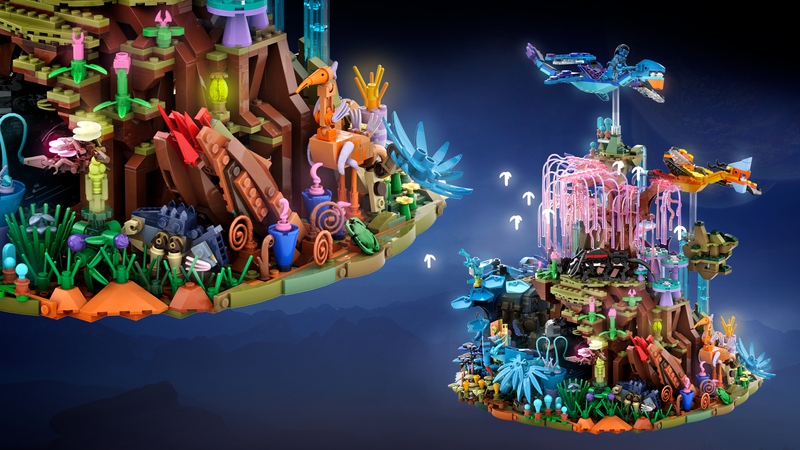 The set also would feature glow-in-the-dark pieces that would mimic the bio-luminescent life found on the planet.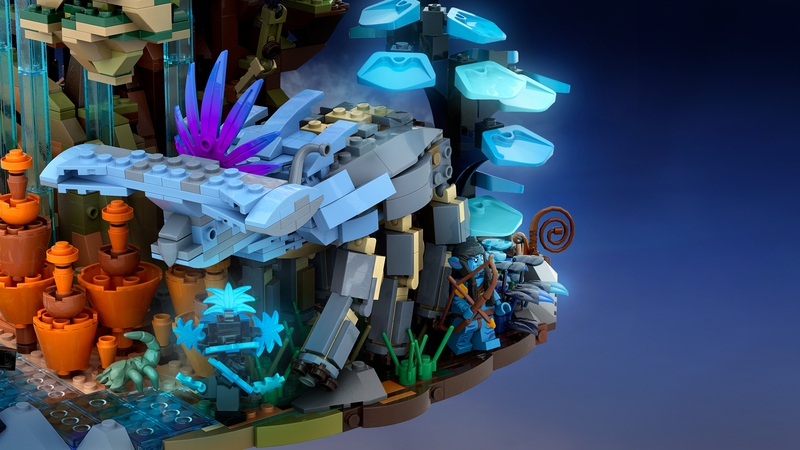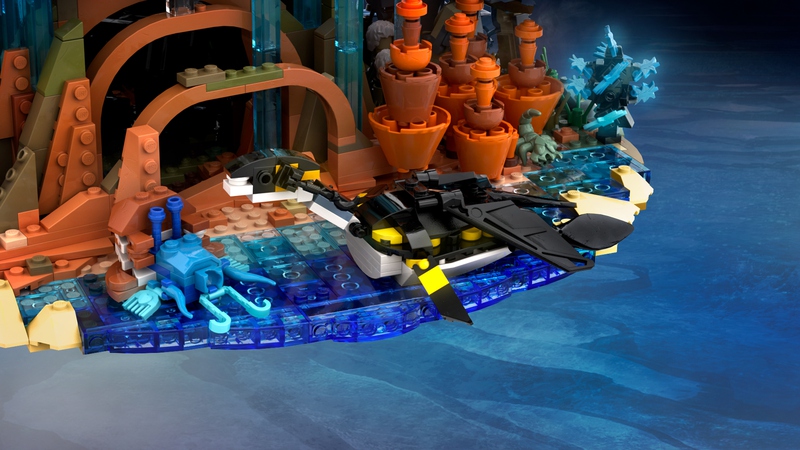 On the model base, locations from the film can be found, including the Stone Arches, the Hallelujah Mountains, Eastern Sea Coastline, and the Tree of Souls, which hides unobtanium mineral deposits deep underneath.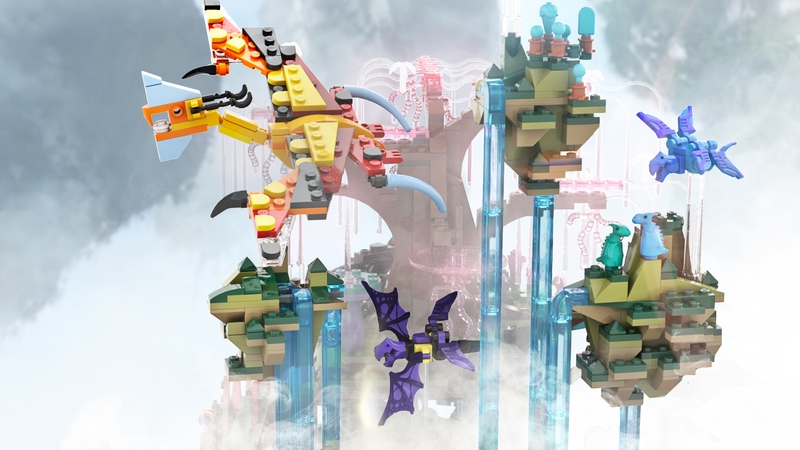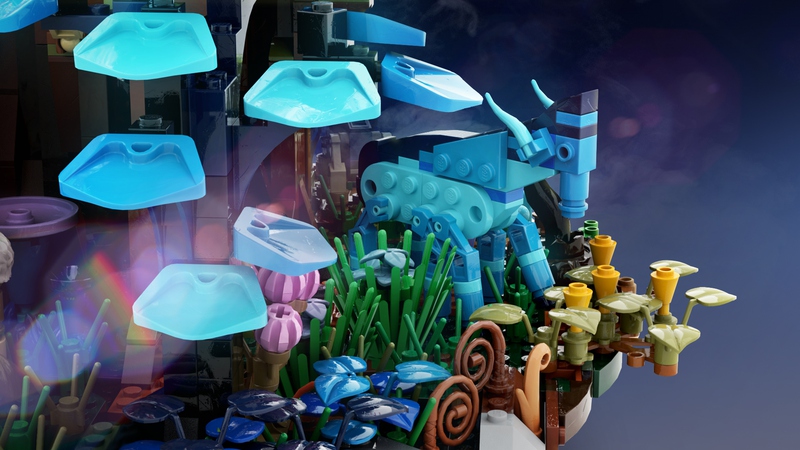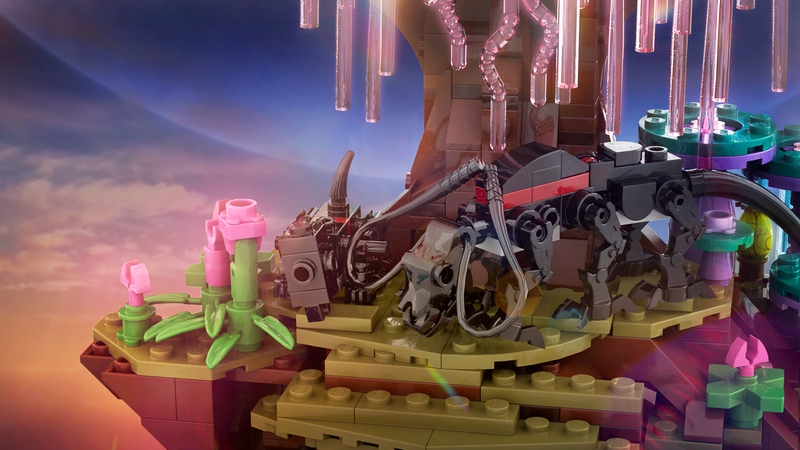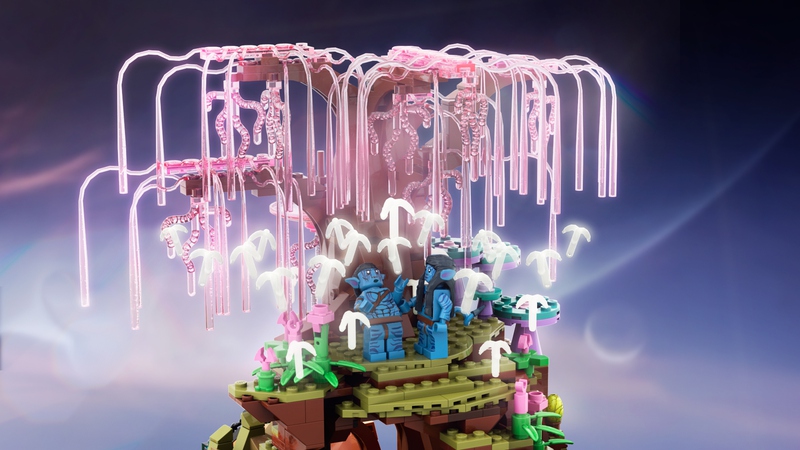 Of course, it wouldn't be Pandora without the Na'vi, which are represented in Neytiri and Jake Sully.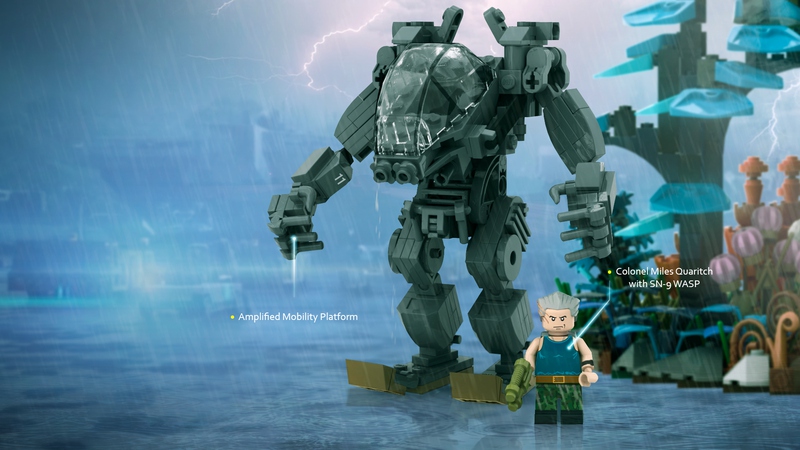 Fans may also build their own Amplified Mobility Platform (AMP) to be used by Colonel Miles Quaritch… or perhaps to adorn a LEGO Pongu Pongu?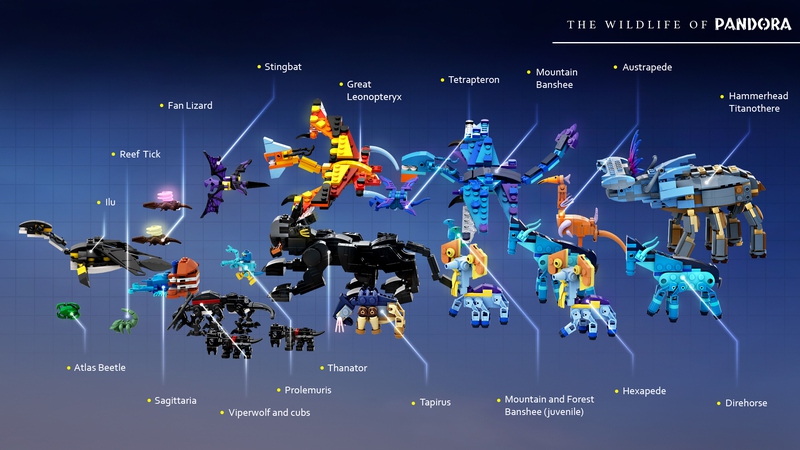 Diagrams show the variety and scale of the animal and plant life.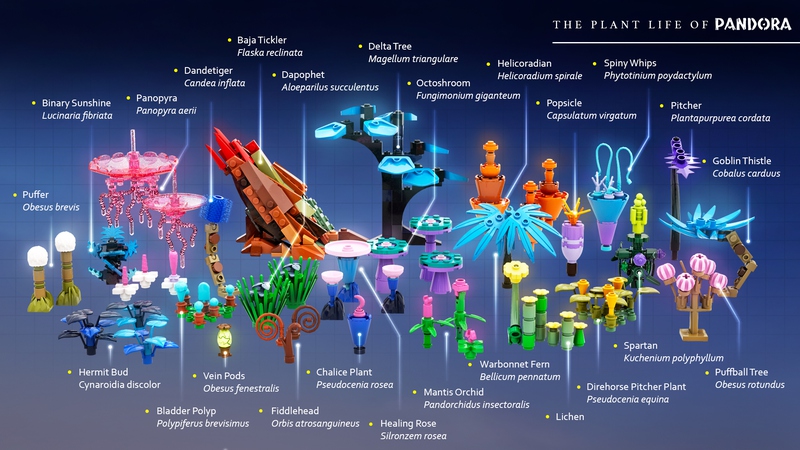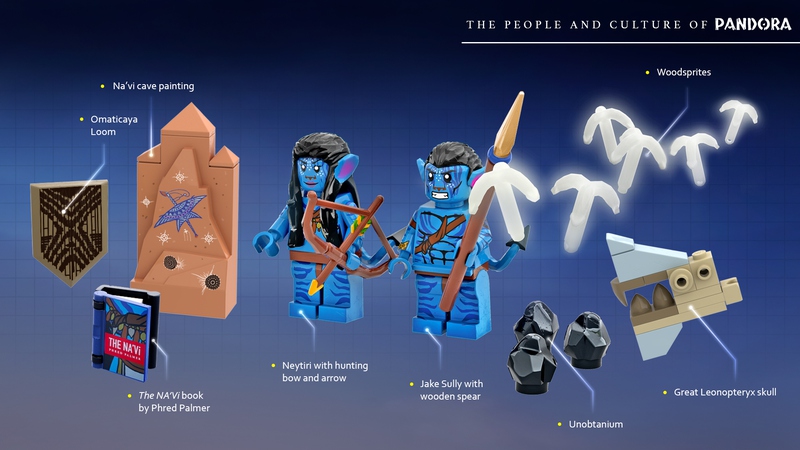 If you'd like to see more of this potential set, be sure to check out the campaign's video!
Fans have created some really elaborate sets inspired by Disney Parks attractions from The Twilight Zone Tower of Terror to The Haunted Mansion, and this LEGO-fied version of Pandora is no exception. You can head to LEGO IDEAS to show your support to try and bring this set to life!