As Walt Disney World remains closed for the longest period in the resort's history, aerial photographers have been able to capture just what the Most Magical Place on Earth looks like without guests. Thanks to pilot Jonathan Michael Salazar on Facebook (also @ColombianPilot on Instagram), we're able to share these photos of Disney Springs just days before it reopens to guests, along with the still-closed Typhoon Lagoon and Blizzard Beach.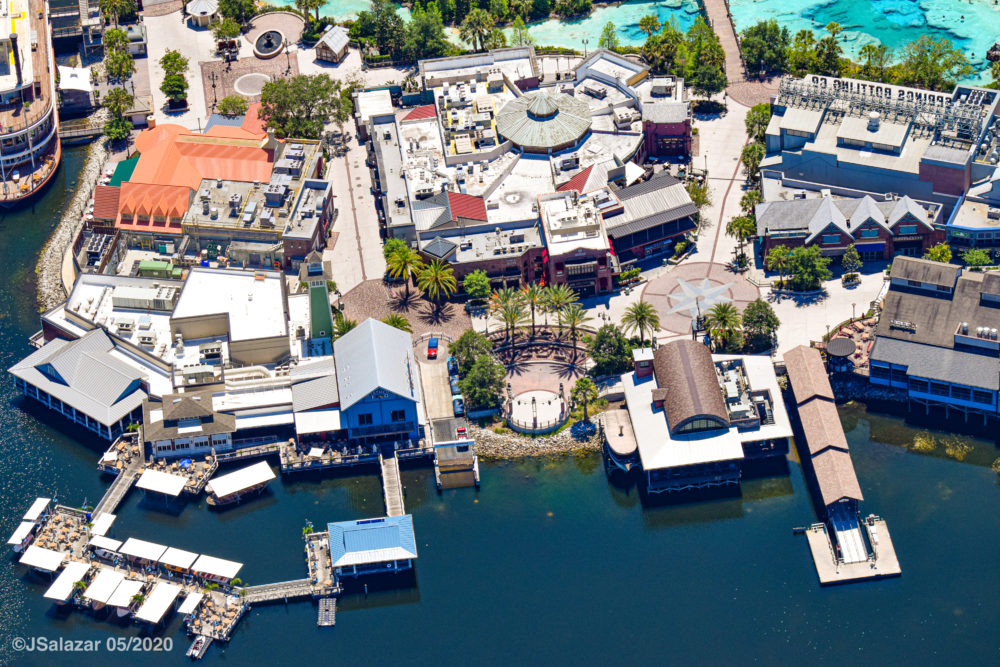 As we start at Disney Springs, from this view of The Landing, you can see the waterside exteriors of The BOATHOUSE (bottom left) and Jock Lindsey's Hangar Bar (bottom right), as well as the entrance to Wine Bar George.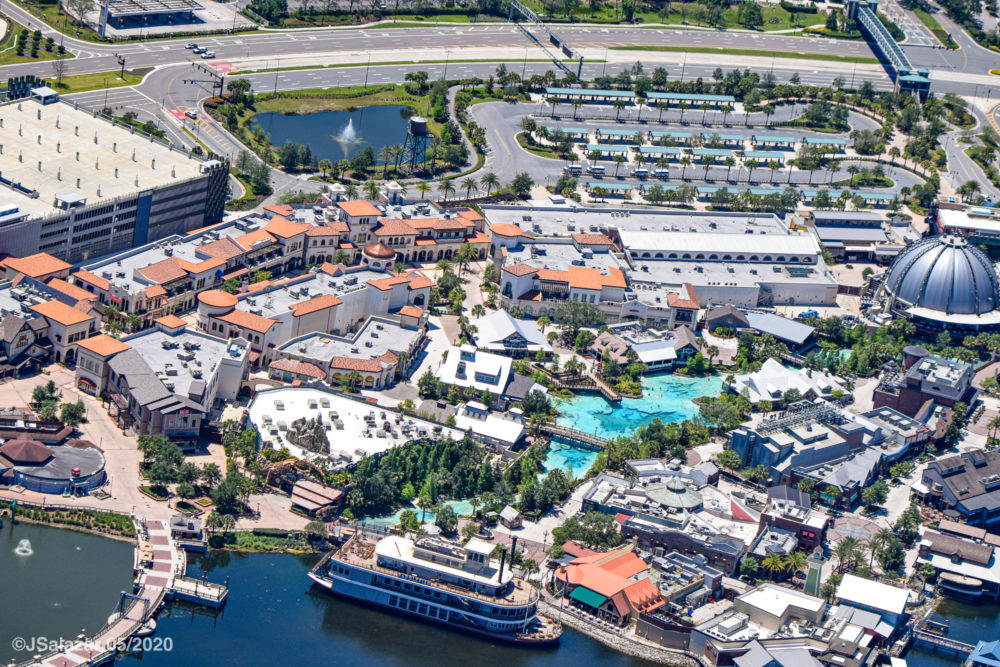 We then move into Town Center in a "Where's Waldo?"-type image. Can you spot appearances by Paddlefish, Planet Hollywood, and the Disney Springs water tower? Or for a bigger challenge, can you spot D-Luxe Burger?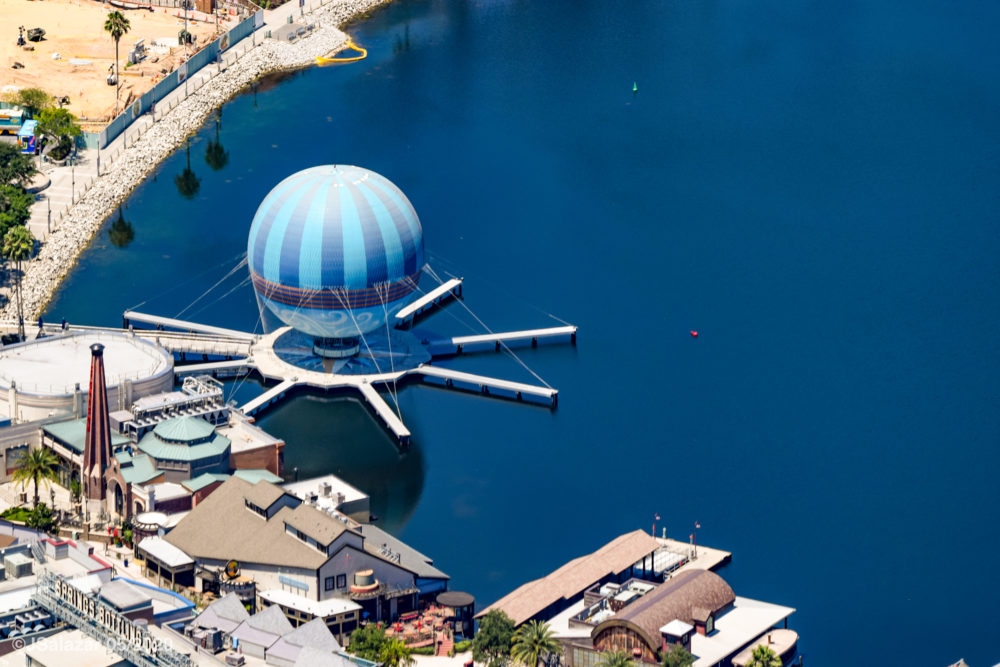 While the Aerophile balloon may be grounded, there's still plenty more sights to see.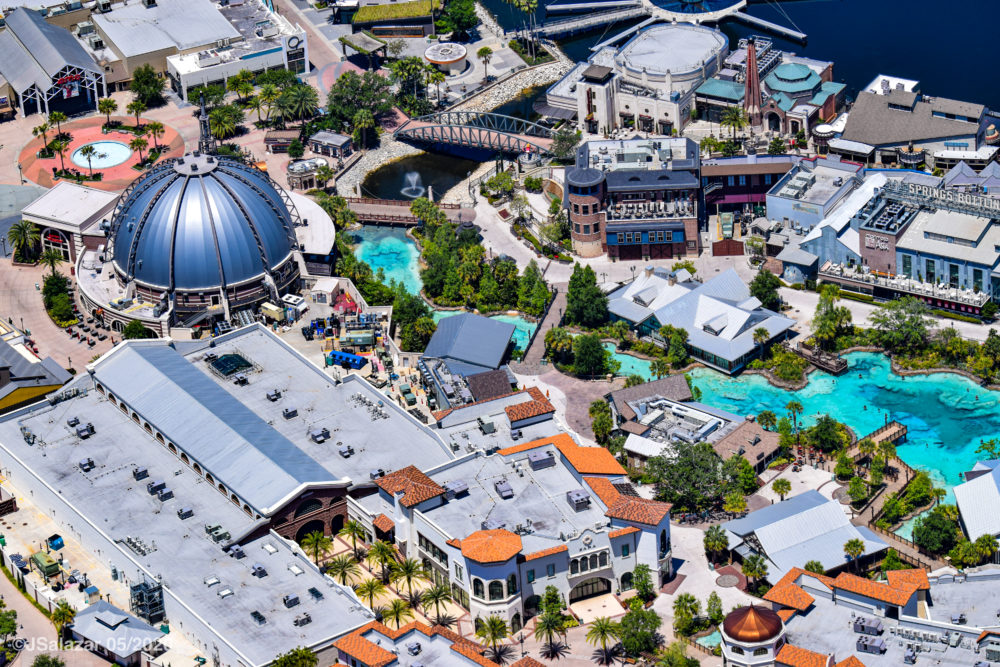 Here's a look at Town Center as it leads into the West Side, with views of ZARA, Morimoto Asia, Planet Hollywood and AMC Disney Springs 24.
We wrap up our brief trip through Disney Springs at the Marketplace, where the LEGO Sea Serpent and Rainforest Cafe's volcano lie in wait, while Earl of Sandwich prepares to reopen.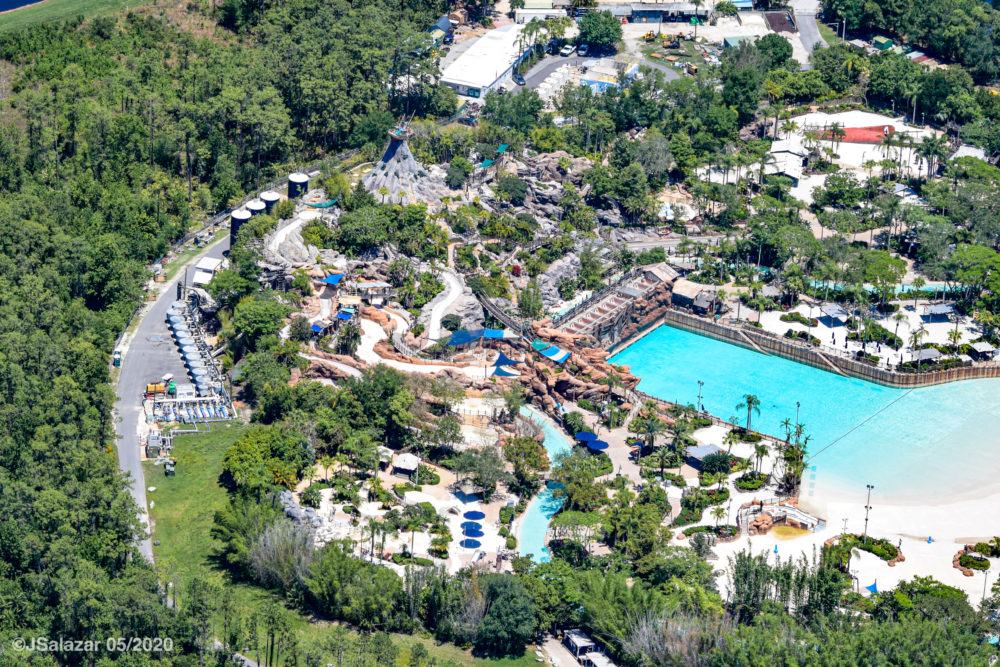 Moving on to Typhoon Lagoon, it is eerie to see the waters still flowing in a park devoid of guests.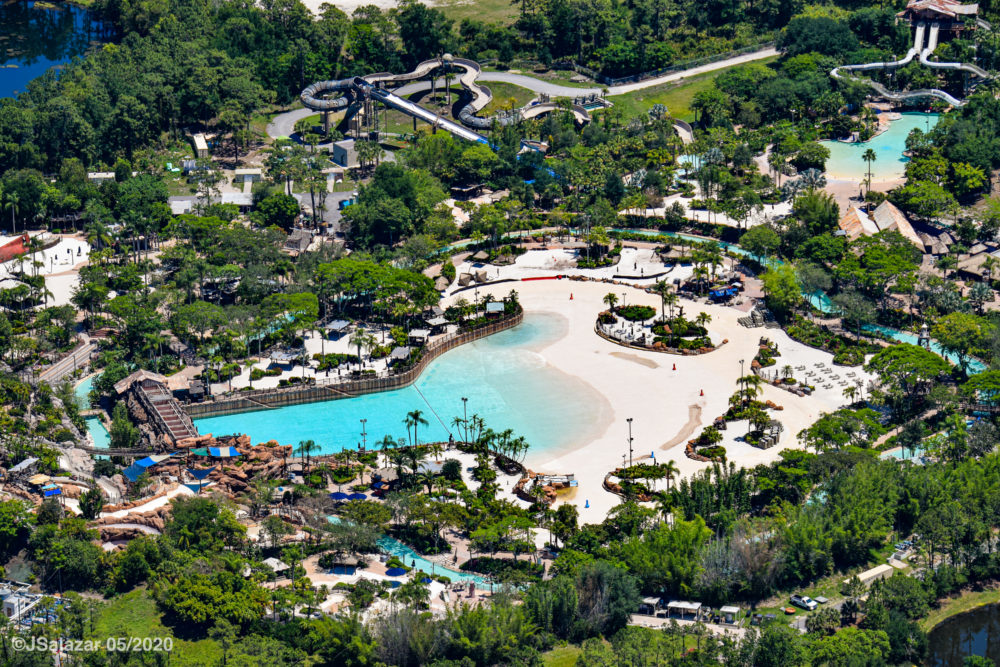 It does look like the Surf Pool's water has receded quite a bit without the waves.
Finally, we look at Blizzard Beach, seemingly frozen in time. (Pun definitely intended.)
Once again, we'd like to thank Jonathan Michael Salazar (who you can also find on Instagram at @TheDisneyPilot) for his photos!
Featured Image: Jonathan Michael Salazar
MORE:
PHOTOS: See a Park On Pause With Aerial Images of Disney's Hollywood Studios During the Extended Parks Closure
PHOTOS: See Stunning Aerial Photos of an Empty Future World at EPCOT with Construction Left at a Standstill During the Extended Parks Closure
PHOTOS: Survey a Fully Empty Park With Stunning New Aerial Images of the Magic Kingdom During the Extended Parks Closure
New Aerial Footage Shows Latest Construction Progress on "Frozen" Themed Land at Hong Kong Disneyland