Monitoring the progress on the Cinderella Castle reimagining project has become a huge focus here at WDWNT, as the majestic park icon undergoes its large-scale makeover. Last week, we noticed that the Fantasyland wall turrets had been repainted to match the castle's new color scheme, which has been applied using a paint-by-numbers technique. We stopped to take an up-close look at the castle and see what has changed recently, so let's see what we can spot going on.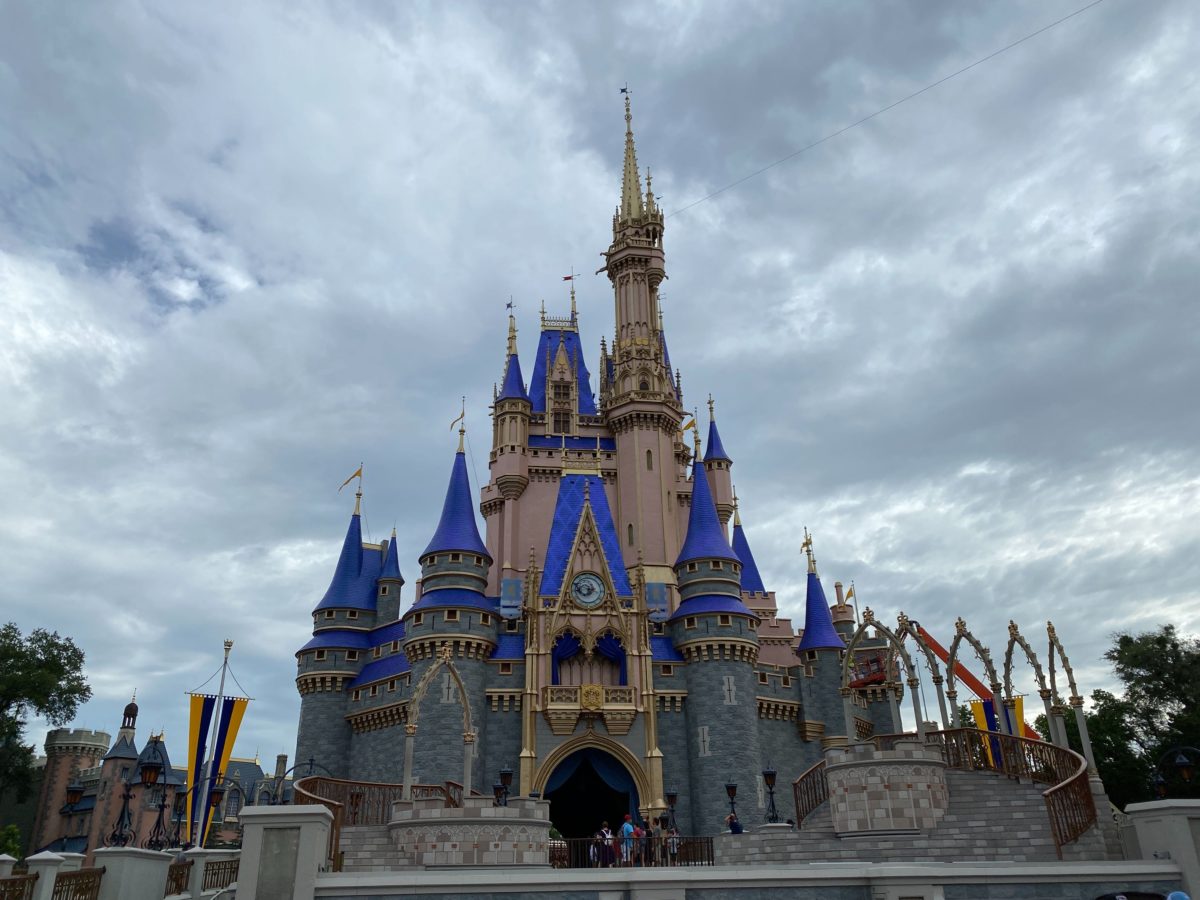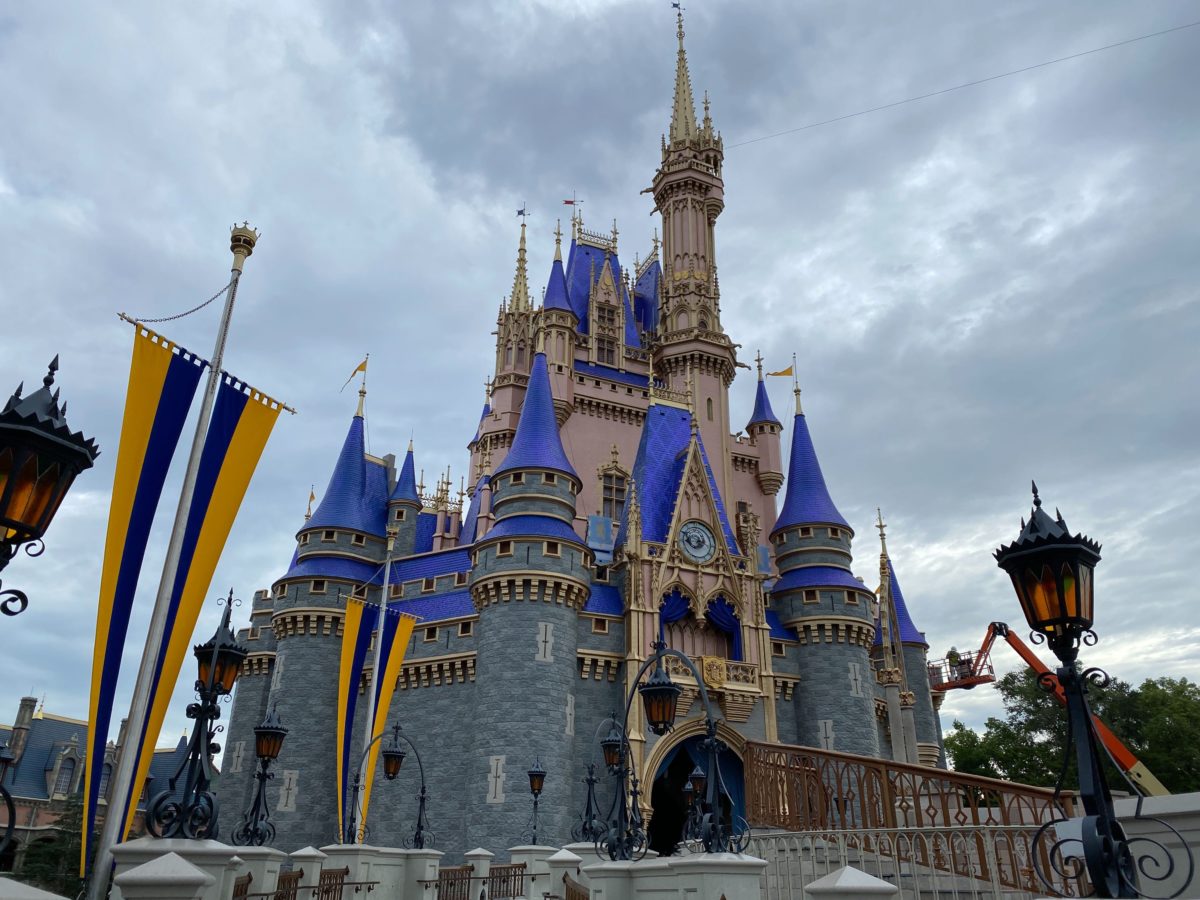 It may have been overcast, but those regal blue turrets sure do stand out against the clouds. On the left side of the castle, we can see workmen lifted up, applying more finishing touches to a low turret.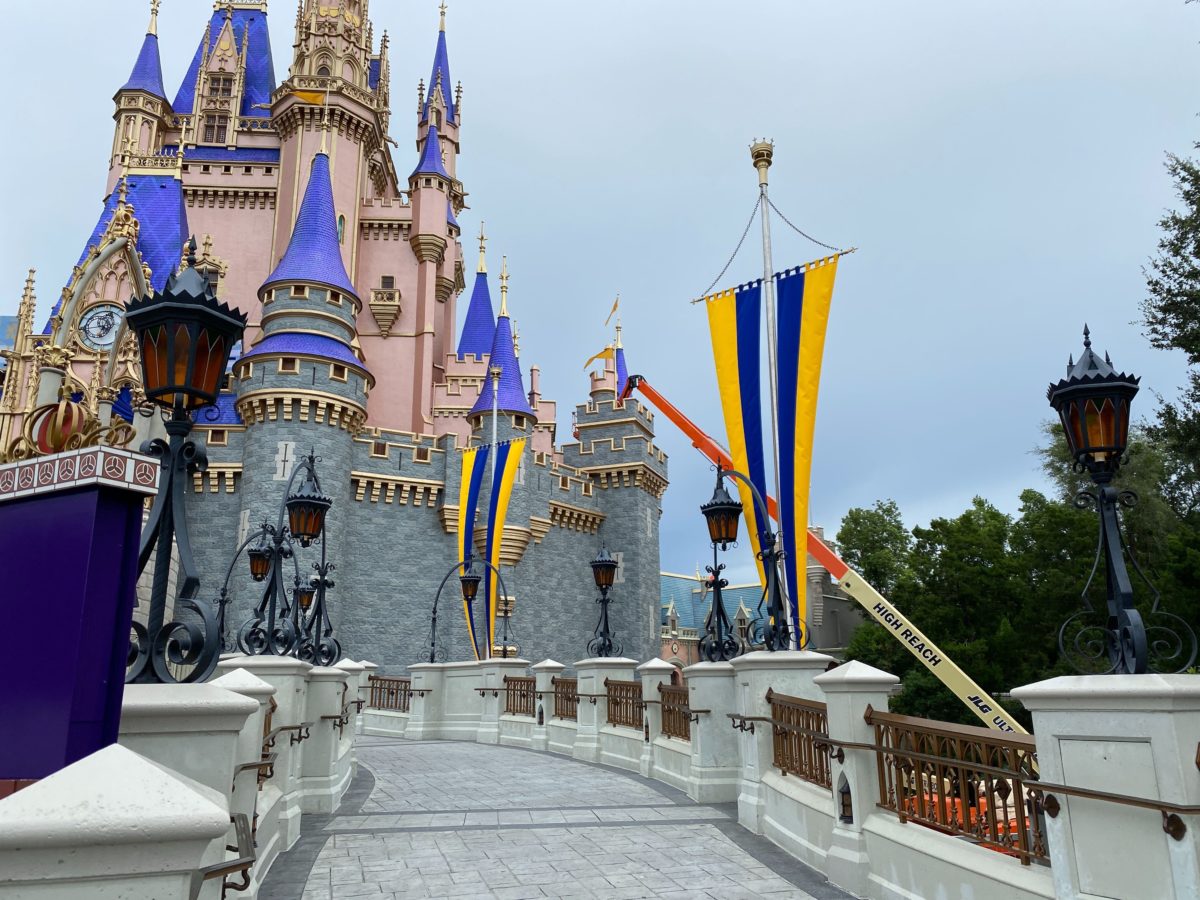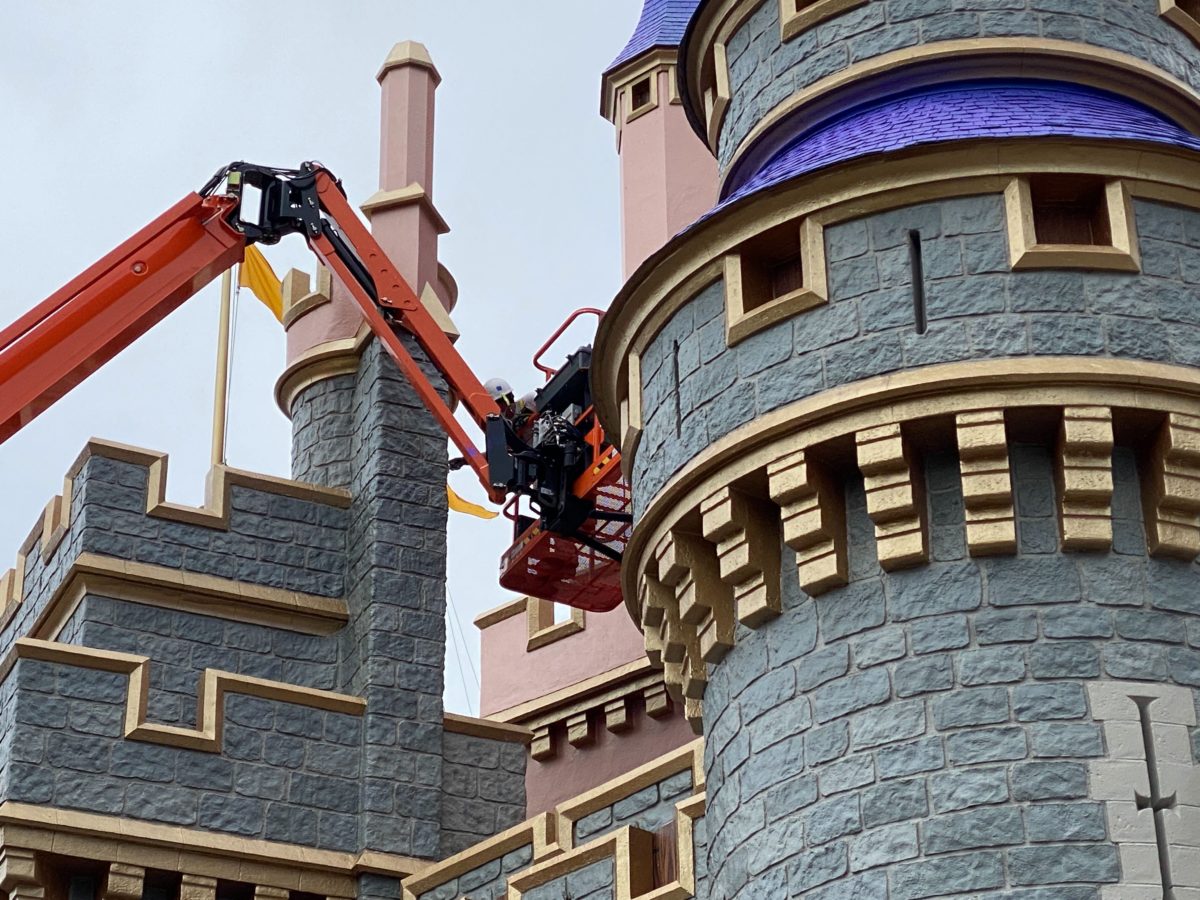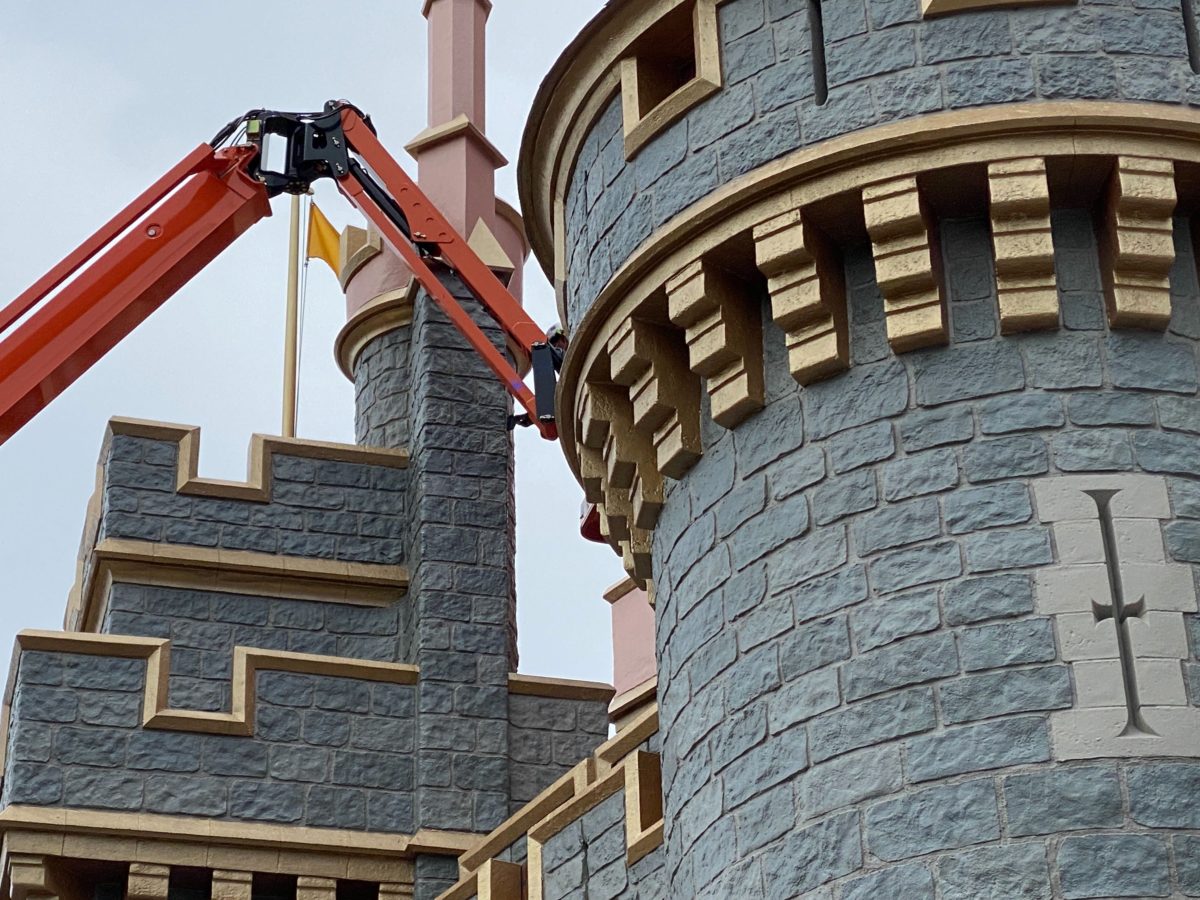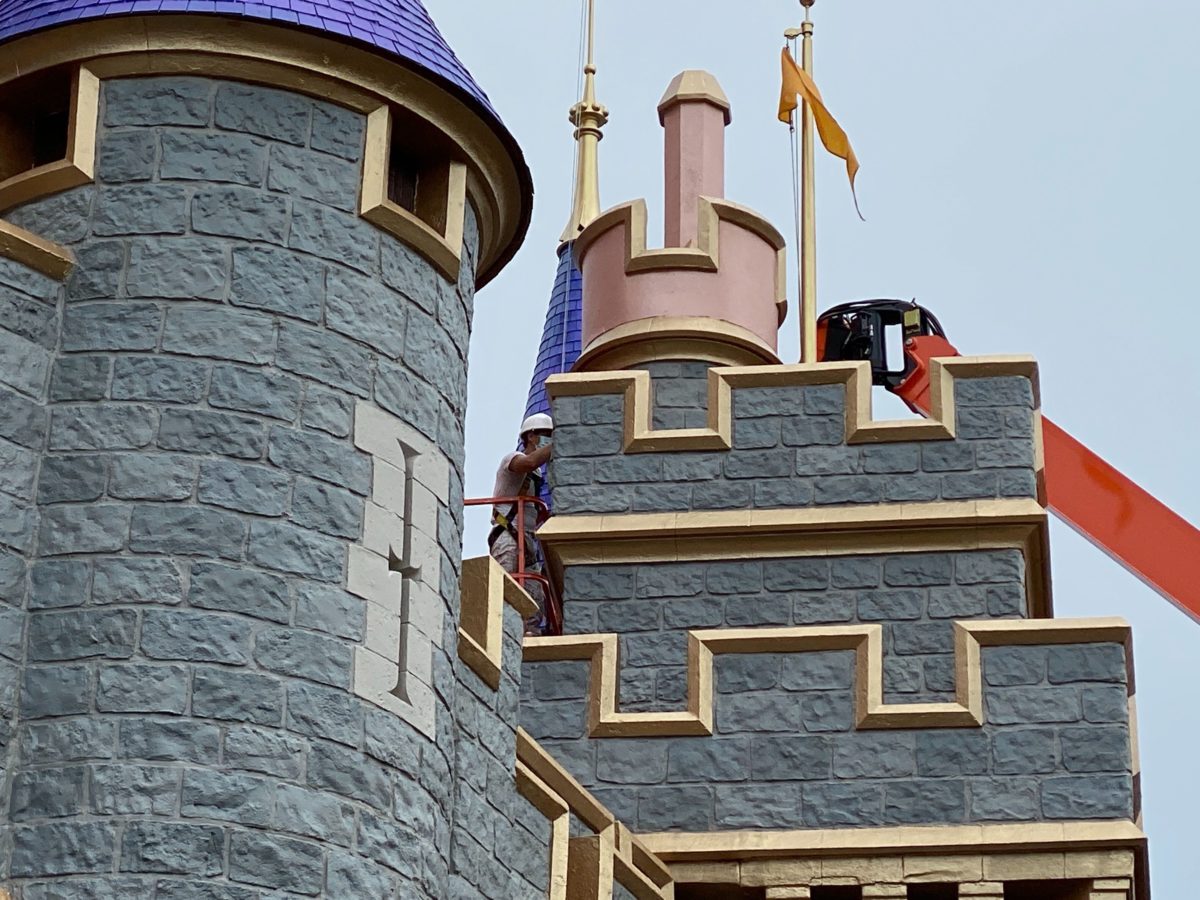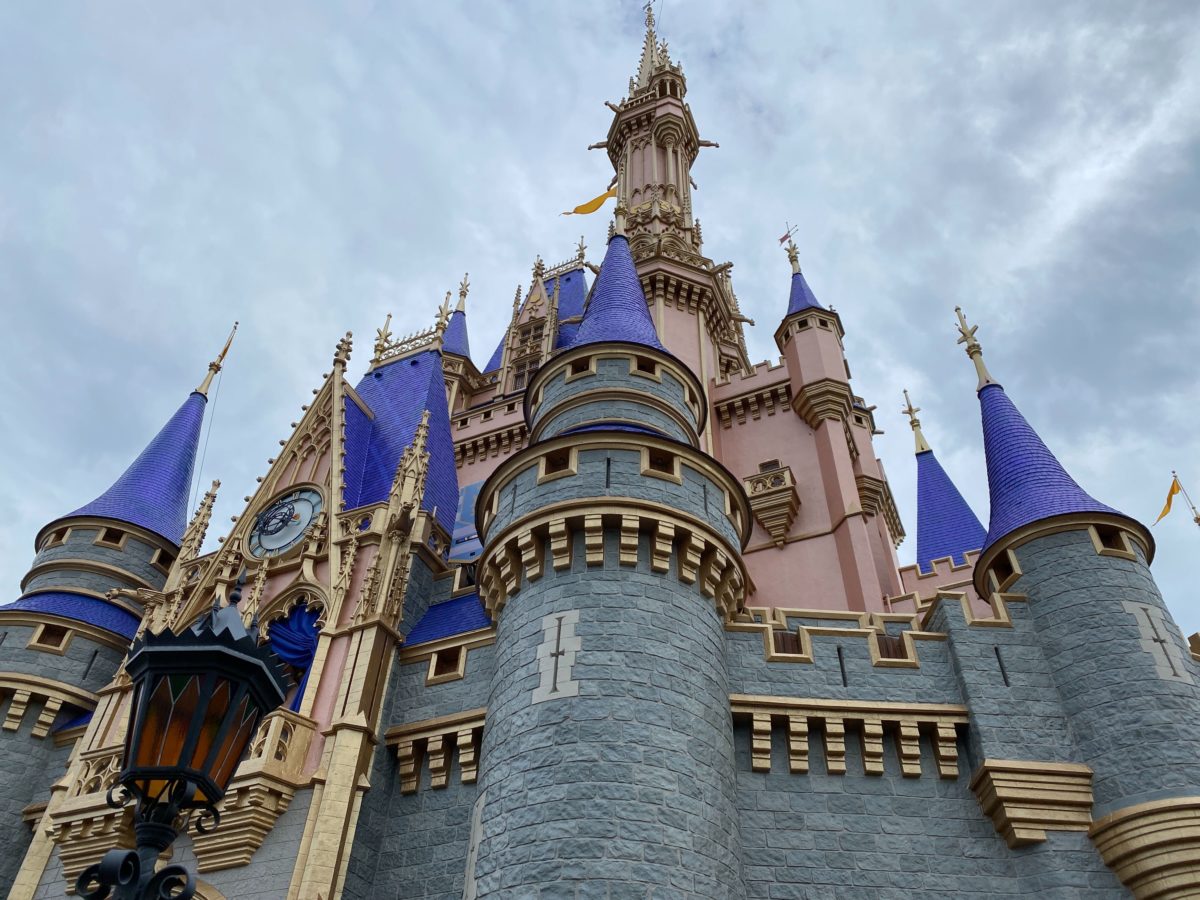 The main bustle of work, however, can be spotted at the foot of Cinderella Castle, in what would normally be the moat area.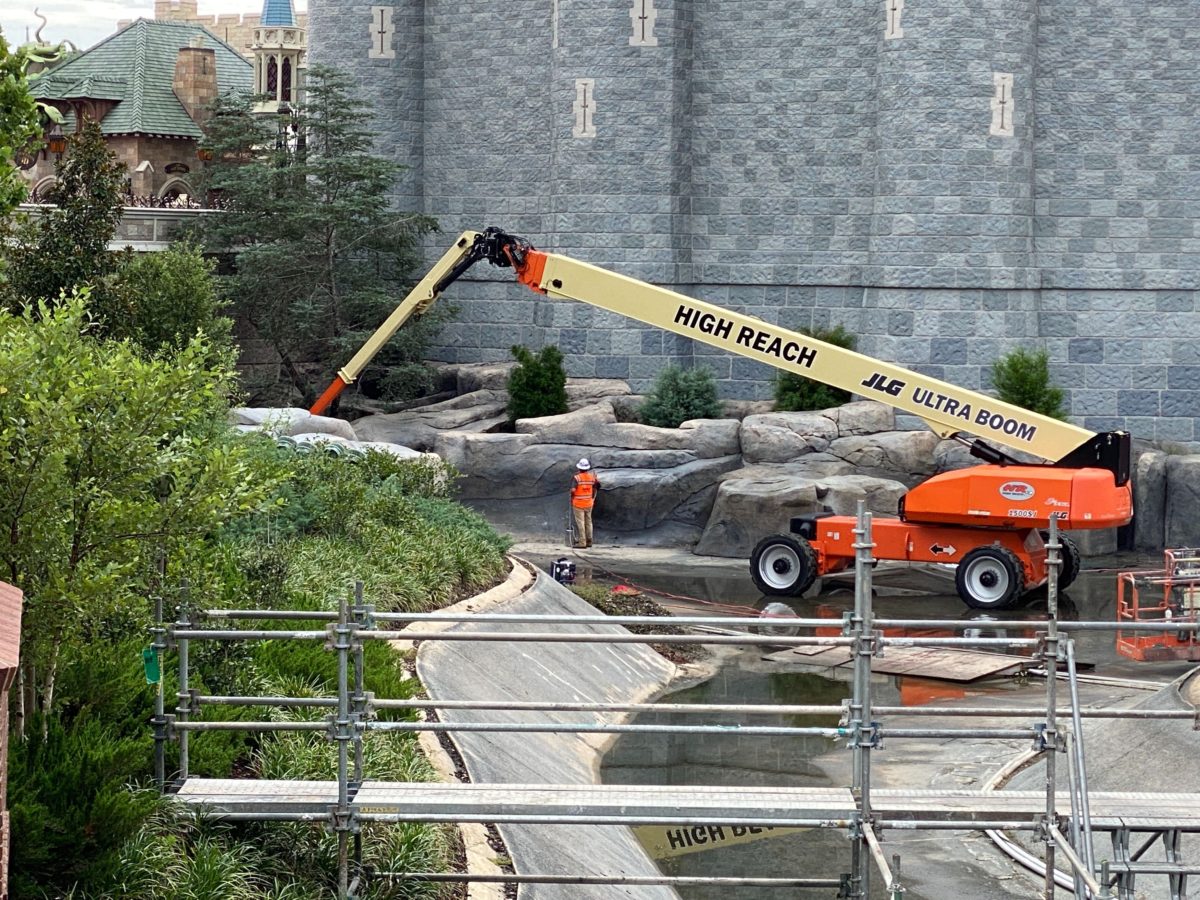 Scaffolding pathways, instead of fairytale drawbridges, provide access to the worksite, where we can see "high reach" machinery helping prepare low-down rock-work for a re-paint.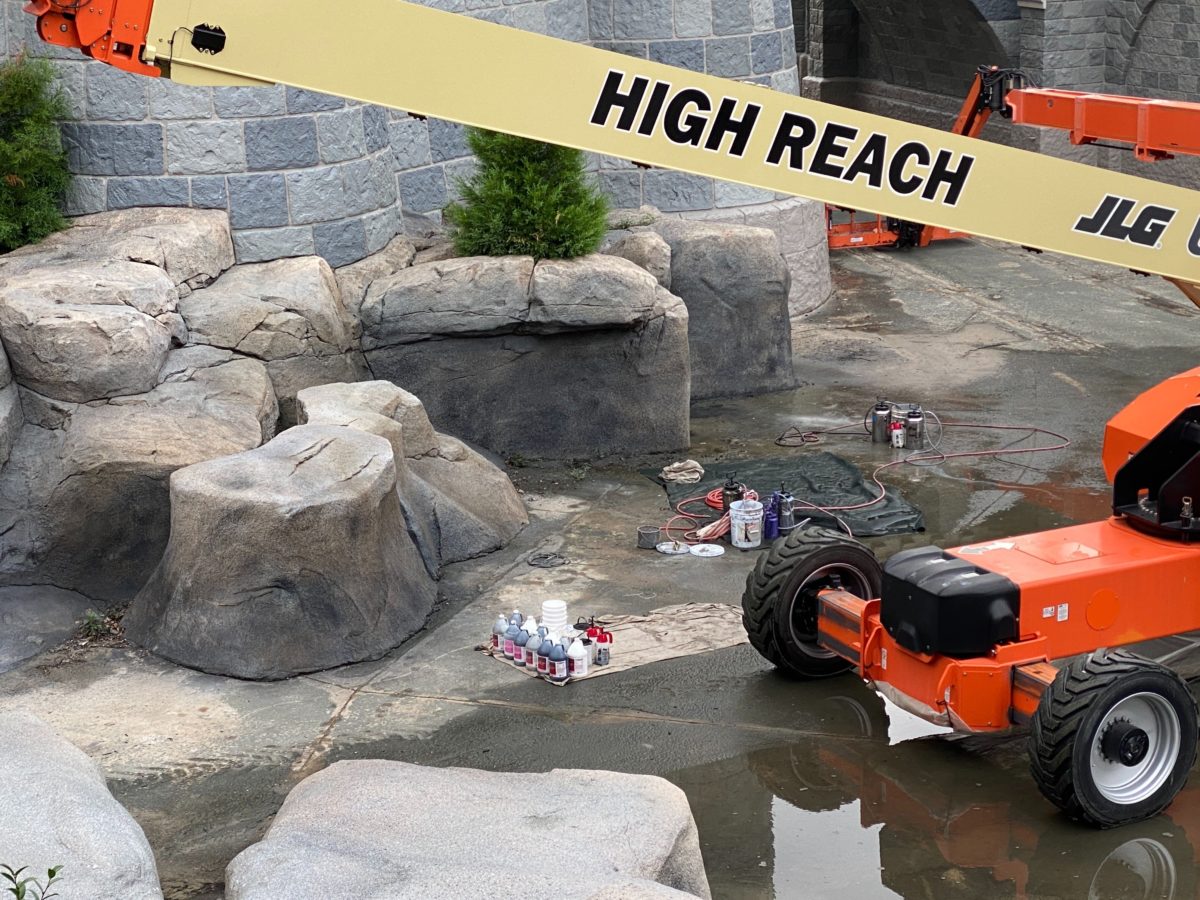 A neatly lined-up supply of paint can be seen on the rocks, and even more under the moat bridge leading inside the castle.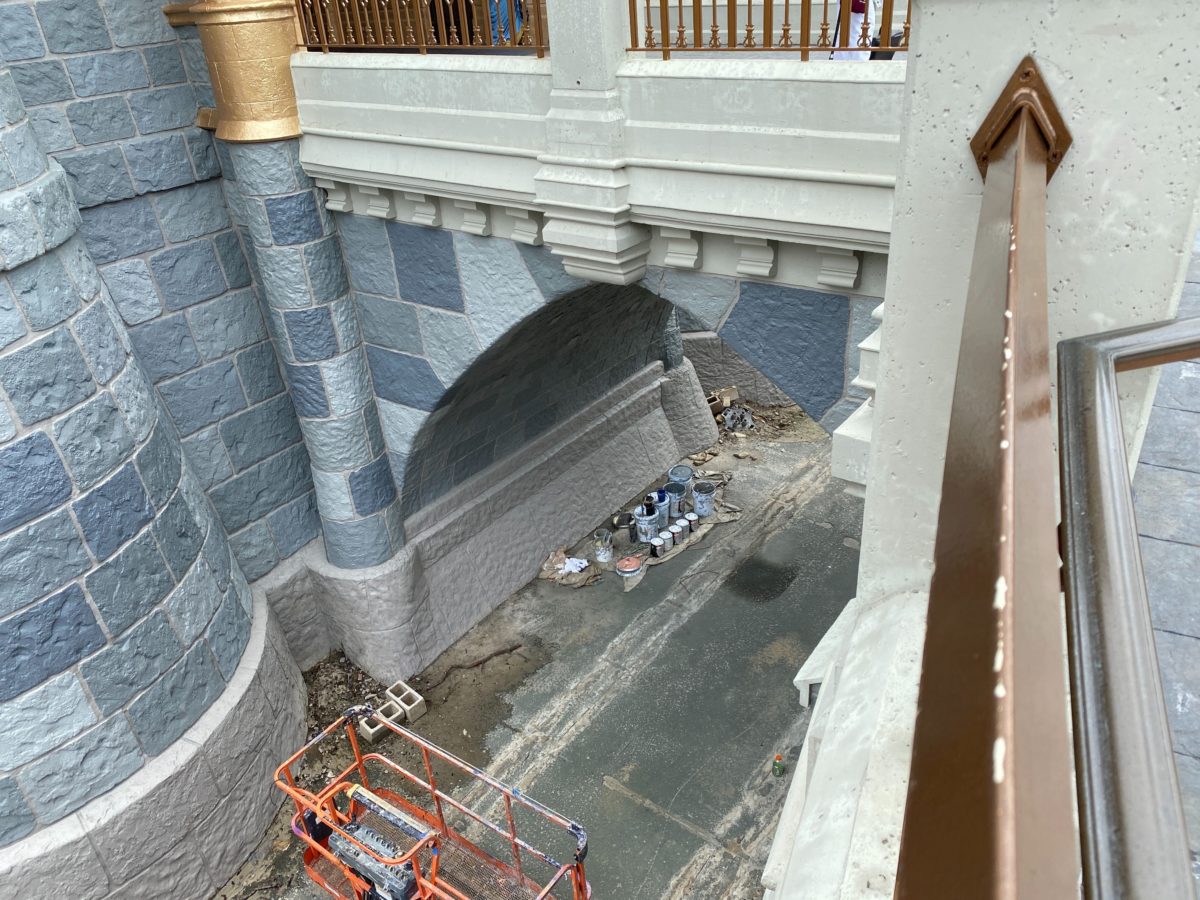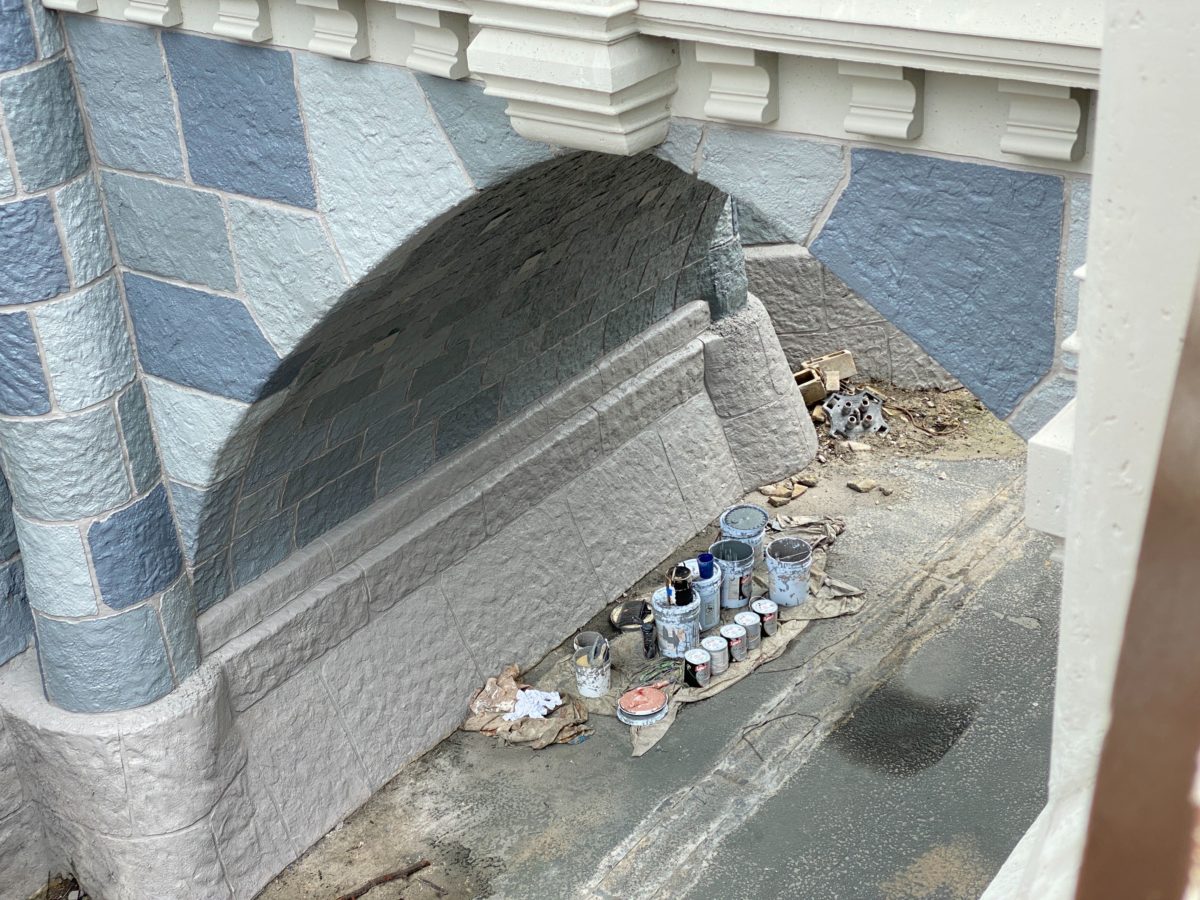 From this angle, the bricks on the bridge seem especially blue and silver.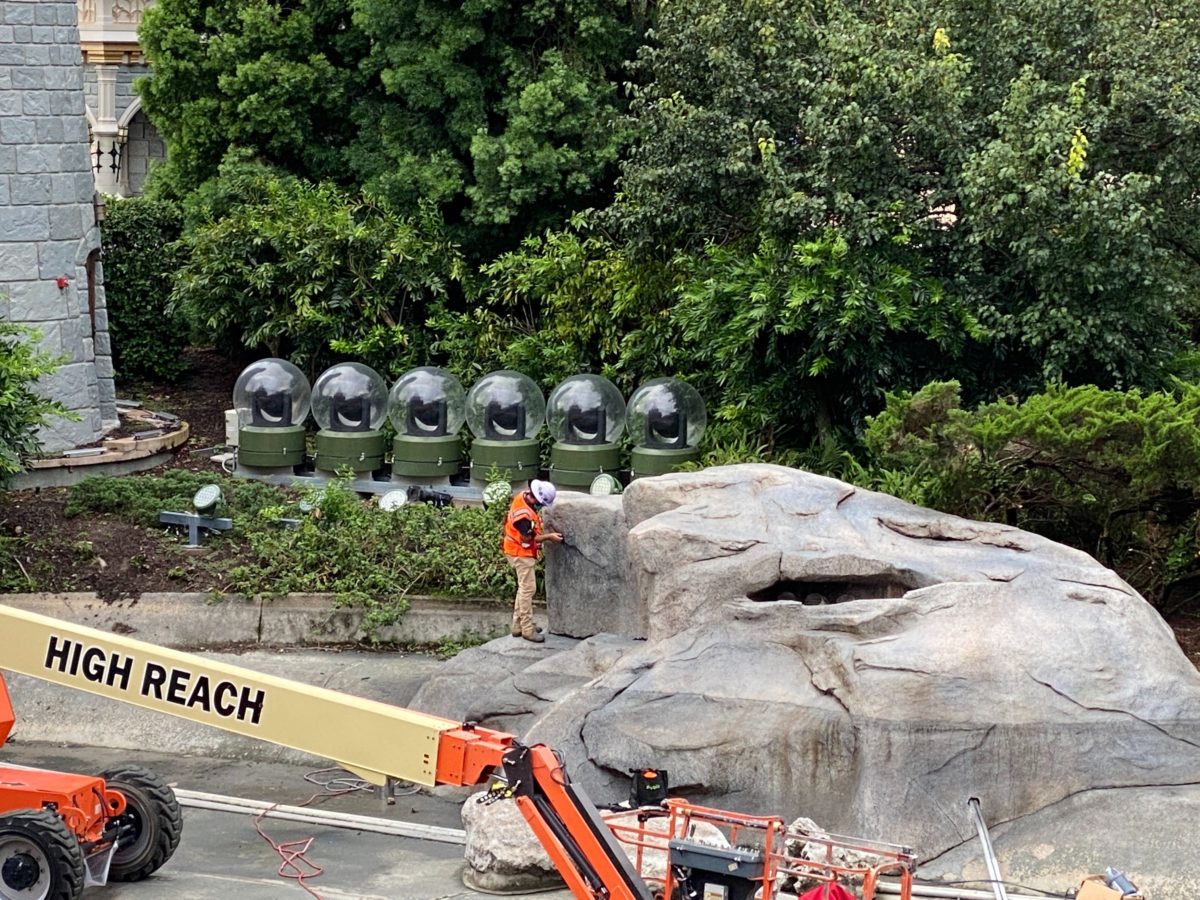 Here, we get a fascinating look at perspective—notice how small the worker is compared to the mass of rock, and especially against the row of projectors behind him.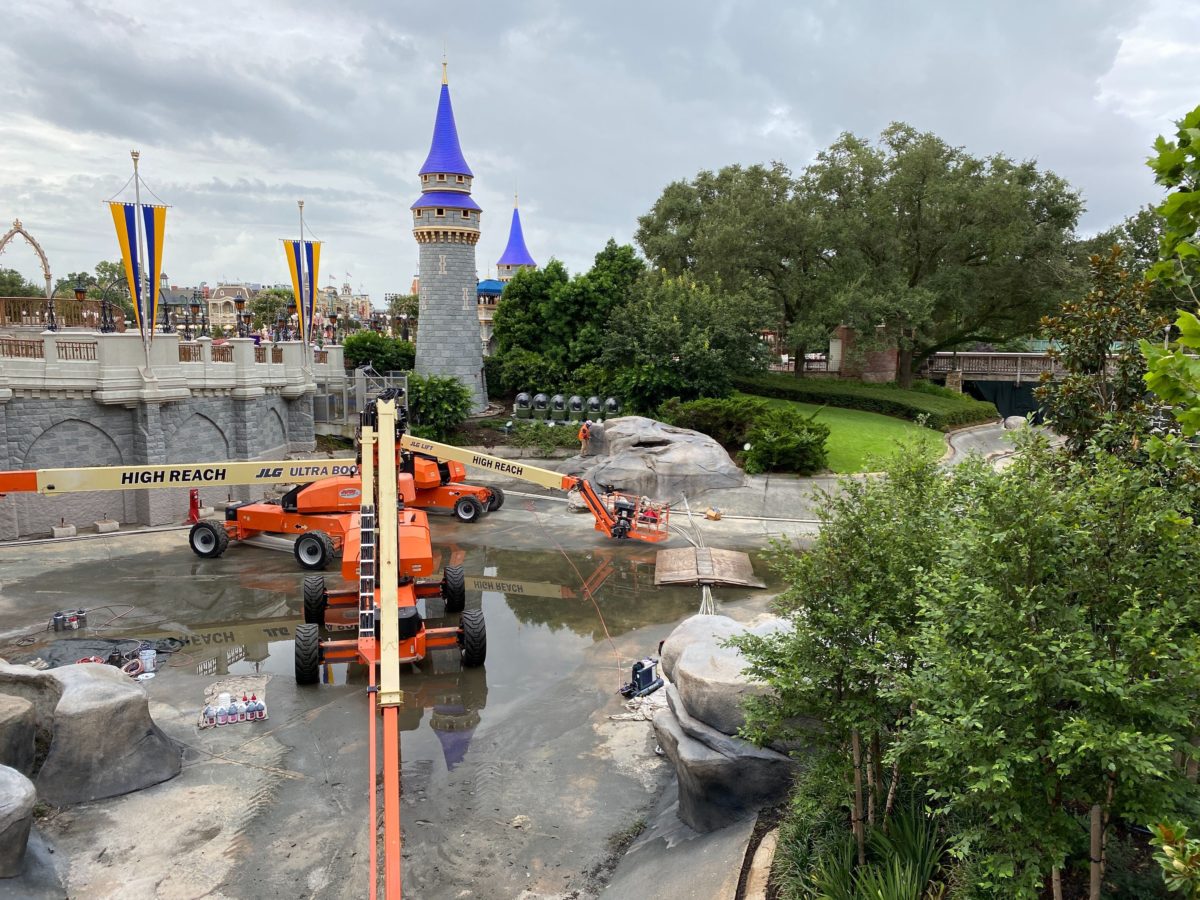 It has been a long while since the moat surrounding the castle has been fully restored, having been drained in preparation for this makeover back in February. The moat was also barren for most of last year too, as work took place to widen the pathway which runs along the side of the castle. Hopefully, this much-needed rock painting will be one of the last steps needed to be taken to restore the water to the moat, and the newly-reimagined Cinderella Castle will look more regal and stunning than ever before.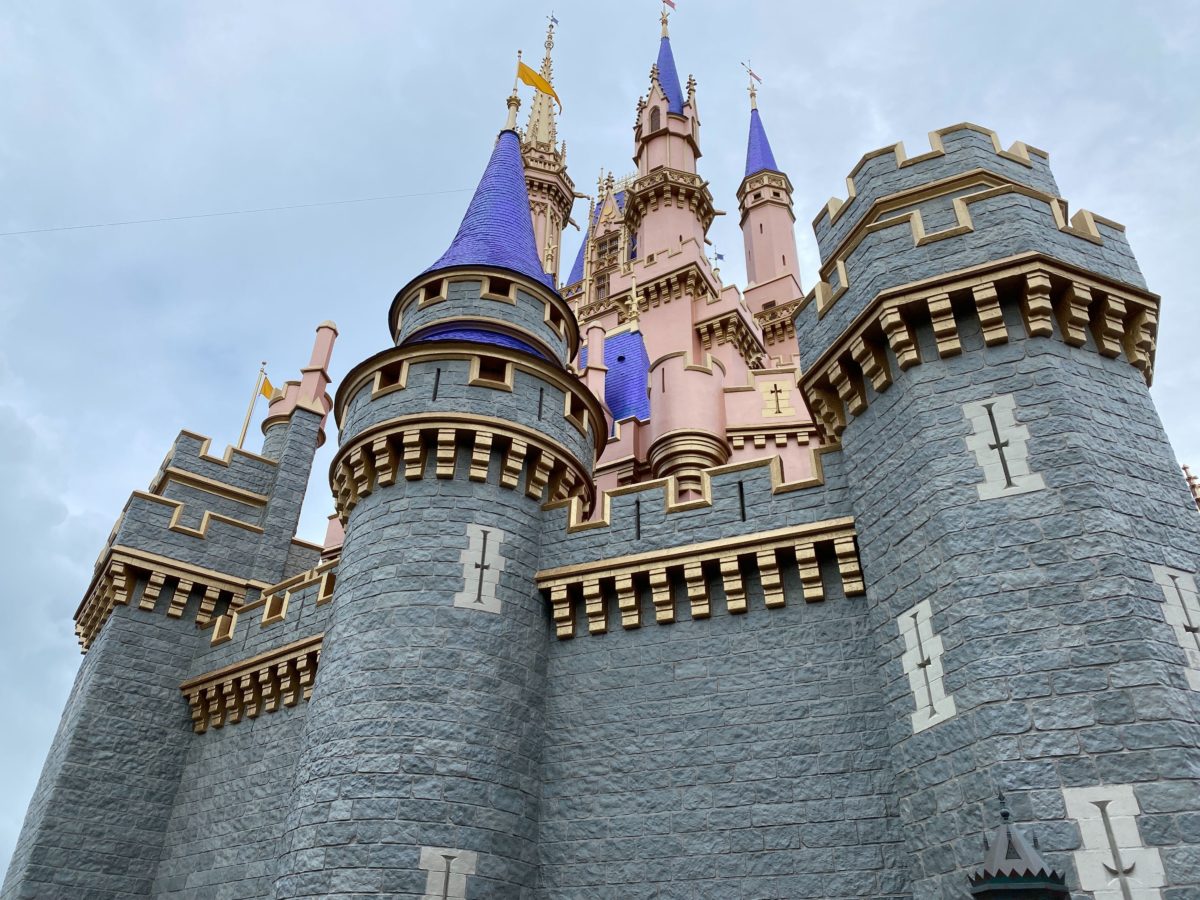 Are you excited to see Cinderella Castle fully completed after its makeover? Let us know in the comments!