Welcome to another beautiful day at Disney Springs! While it's certainly on the warmer side, the sun is out with only the occasional cloud in the sky. Beyond the weather, we've seen some notable progress on construction projects, as well as new merchandise – including some brand new masks. Let's head on in and see what's new.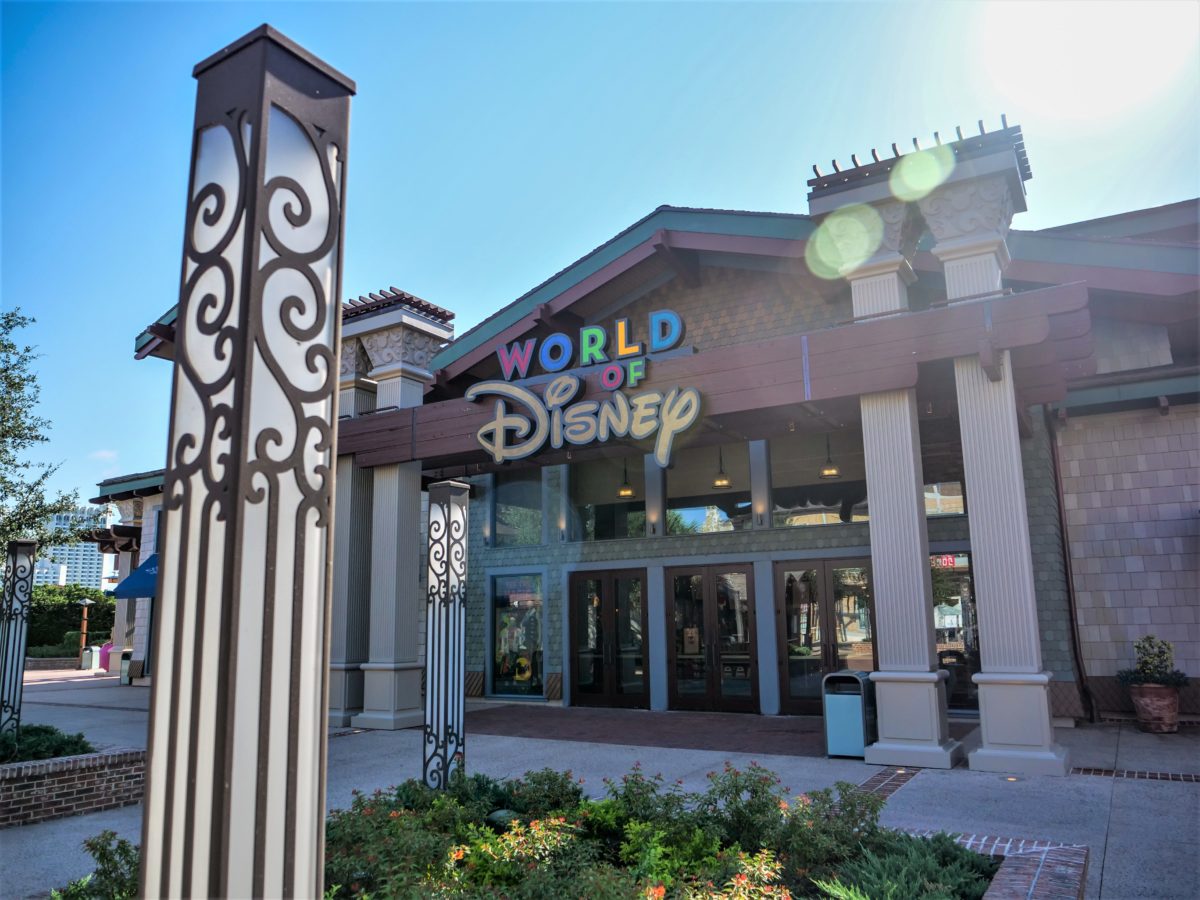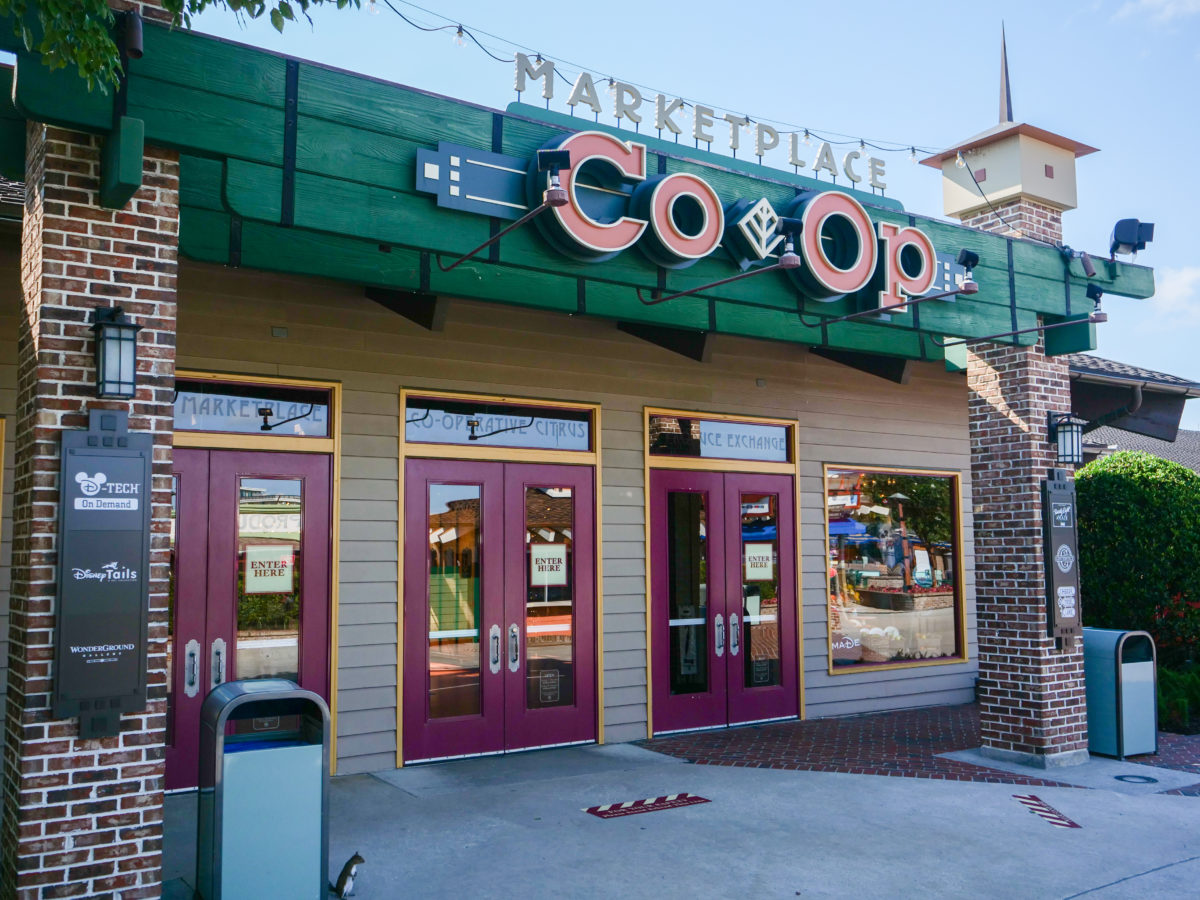 Starting in the morning, as we are known to do, the scene was pretty quiet. With Disney Springs seemingly discontinuing their virtual queue system, for the time being, there's little need for guests to arrive much before 10:00 am to be the first into stores.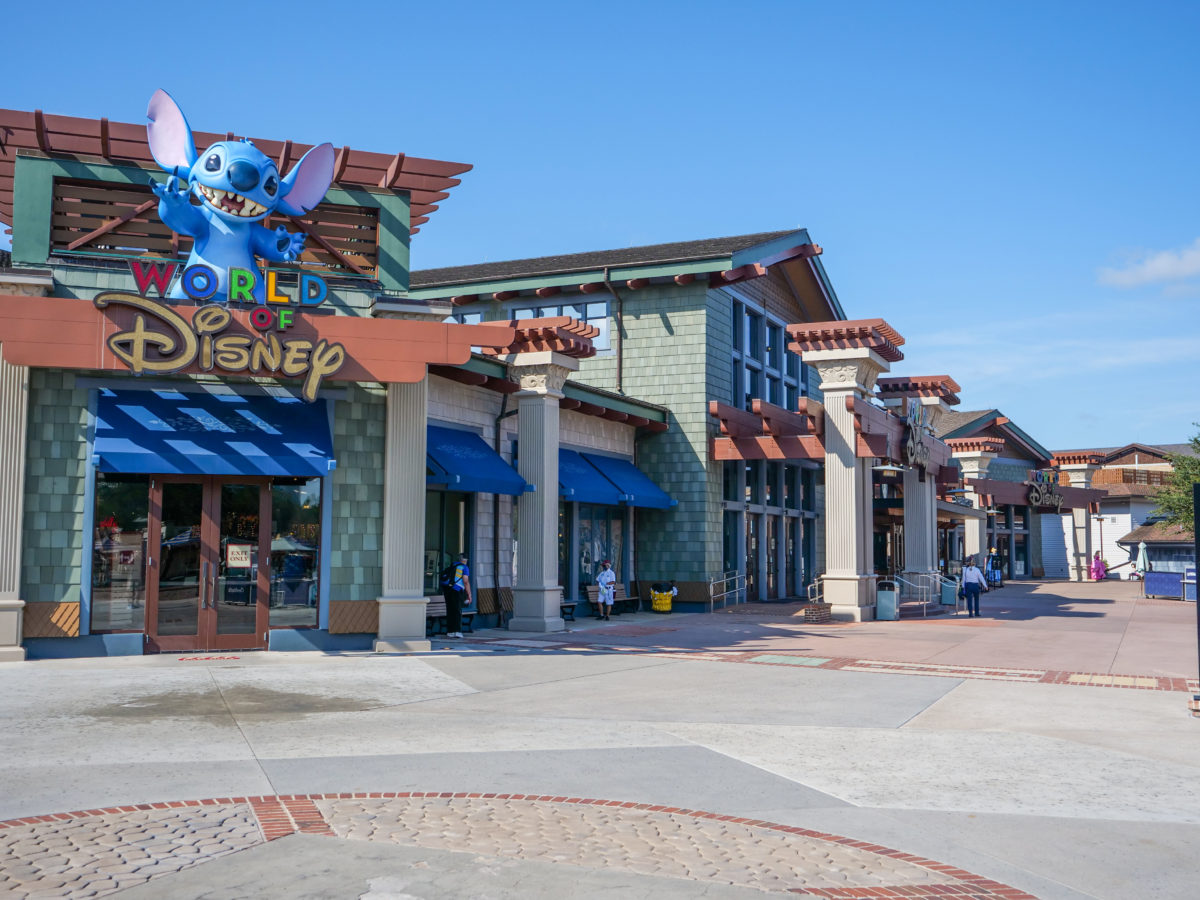 While not exactly deserted in the morning, most of the people you'll see walking around before opening time are Cast Members and staff.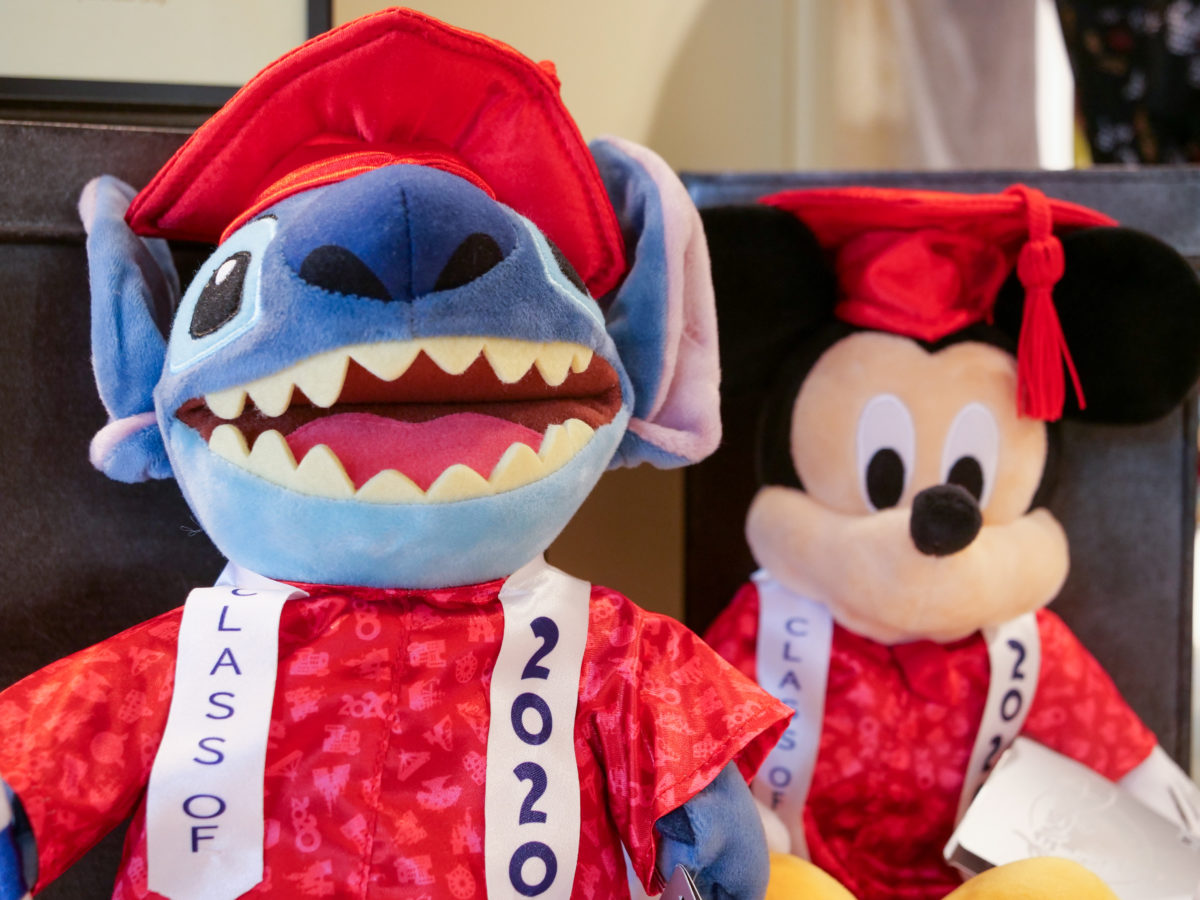 Once inside World of Disney, we were treated to both new and hard to find items. These Class of 2020 plush, for example, are available somewhat inconsistently. They were first available at Disneyland, and upon appearing at Walt Disney World they would sell out within minutes.
These new water bottles have appeared as part of the new Neon Summer collection that recently debuted.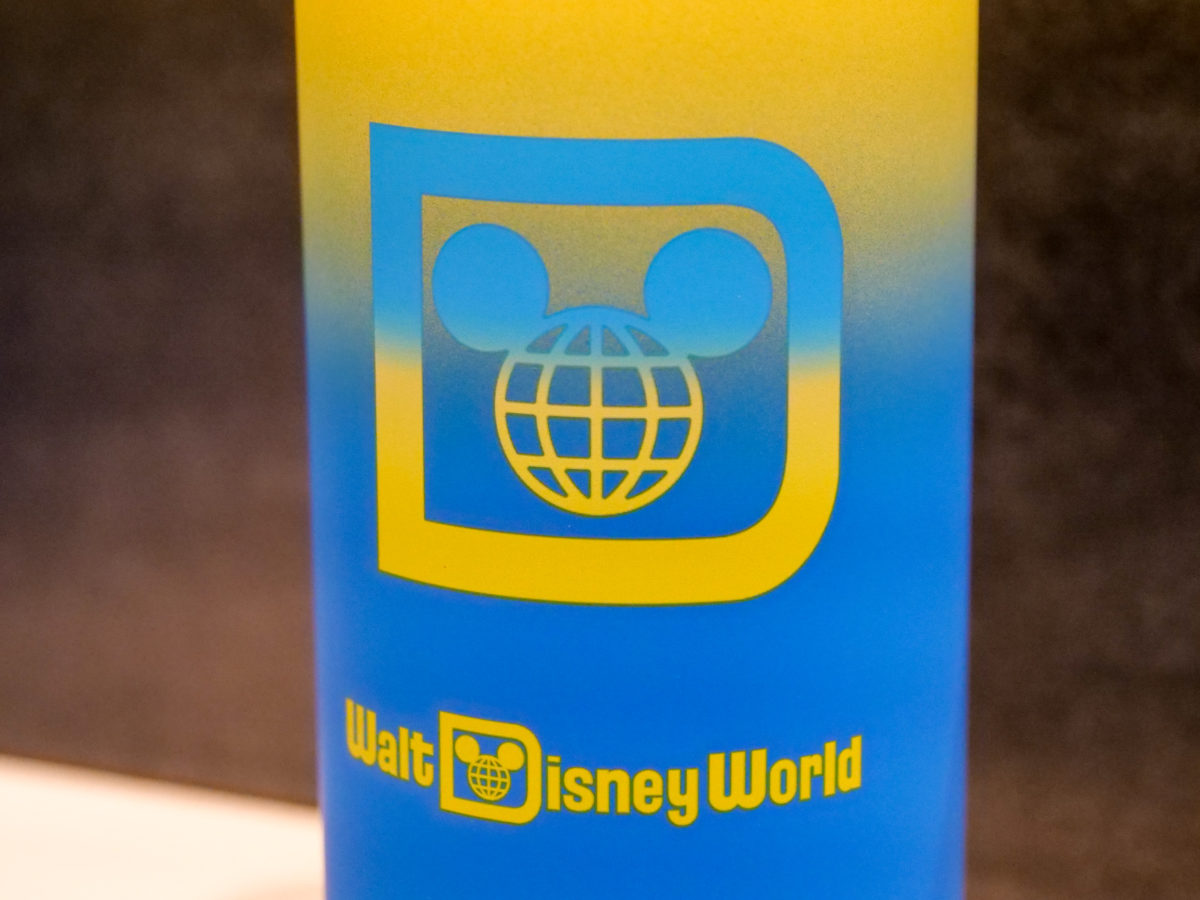 The bright yellow and blue insulated containers, with matching yellow cap, sell for $29.99.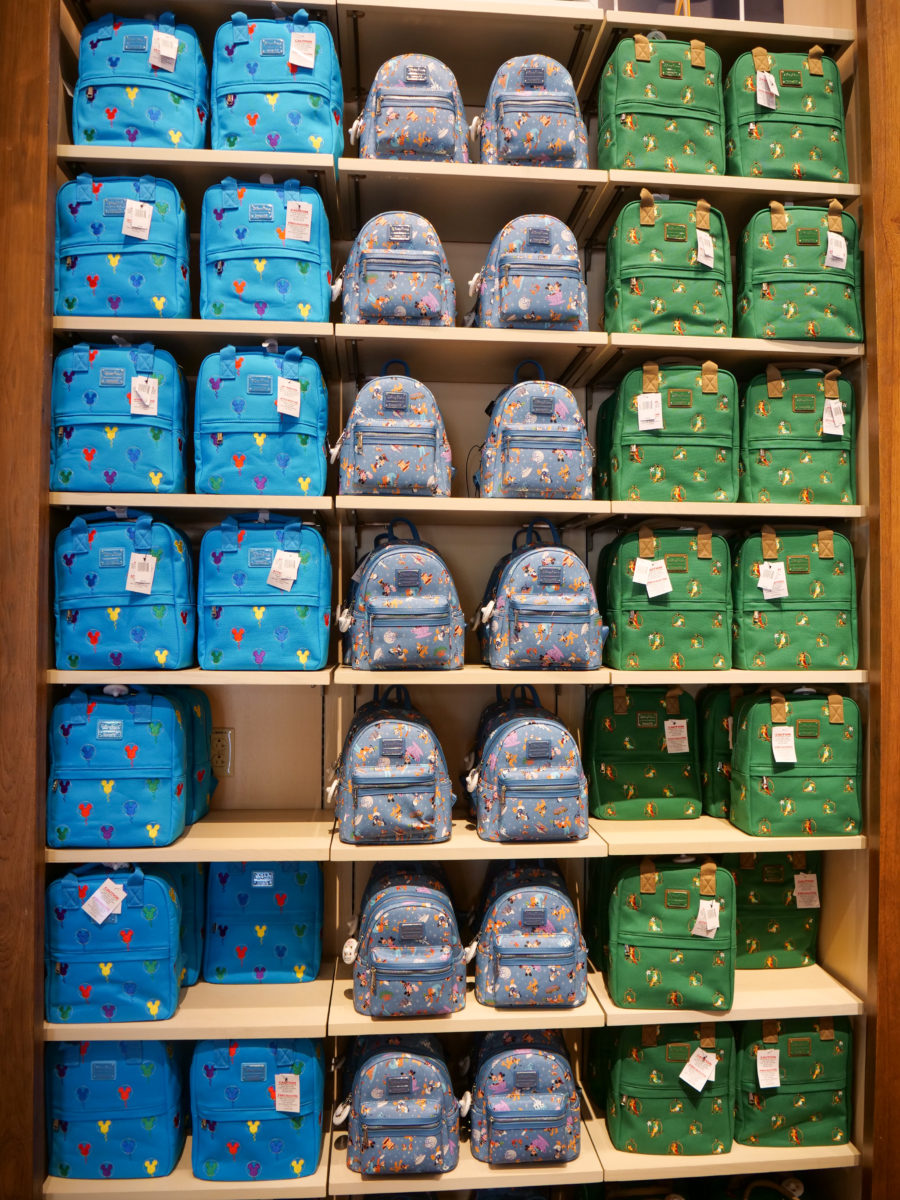 Fans of Loungefly backpacks rejoice! Today was your day if you've been looking for one of the newer, and often sold-out bags. The Enchanted Tiki Room and Mickey Balloon backpacks have been hard to find since their debut.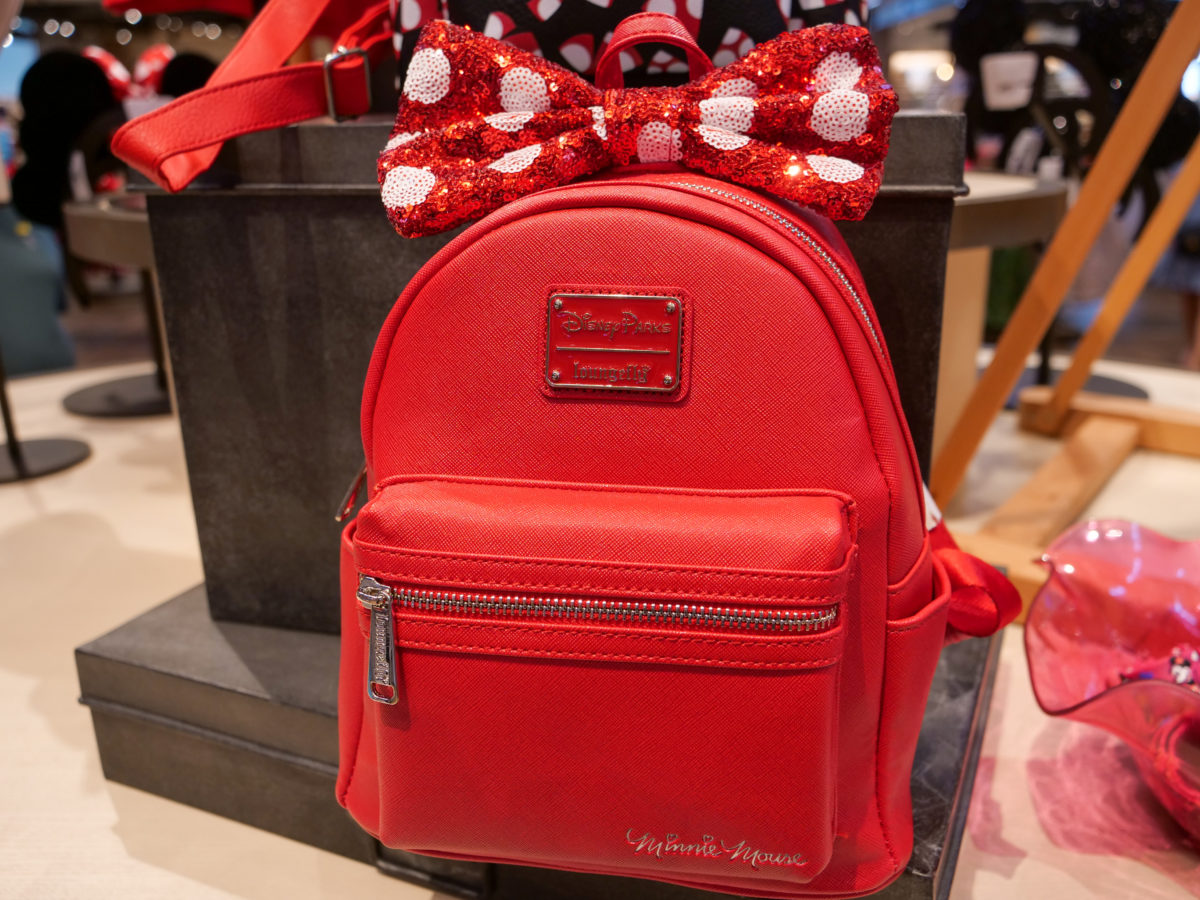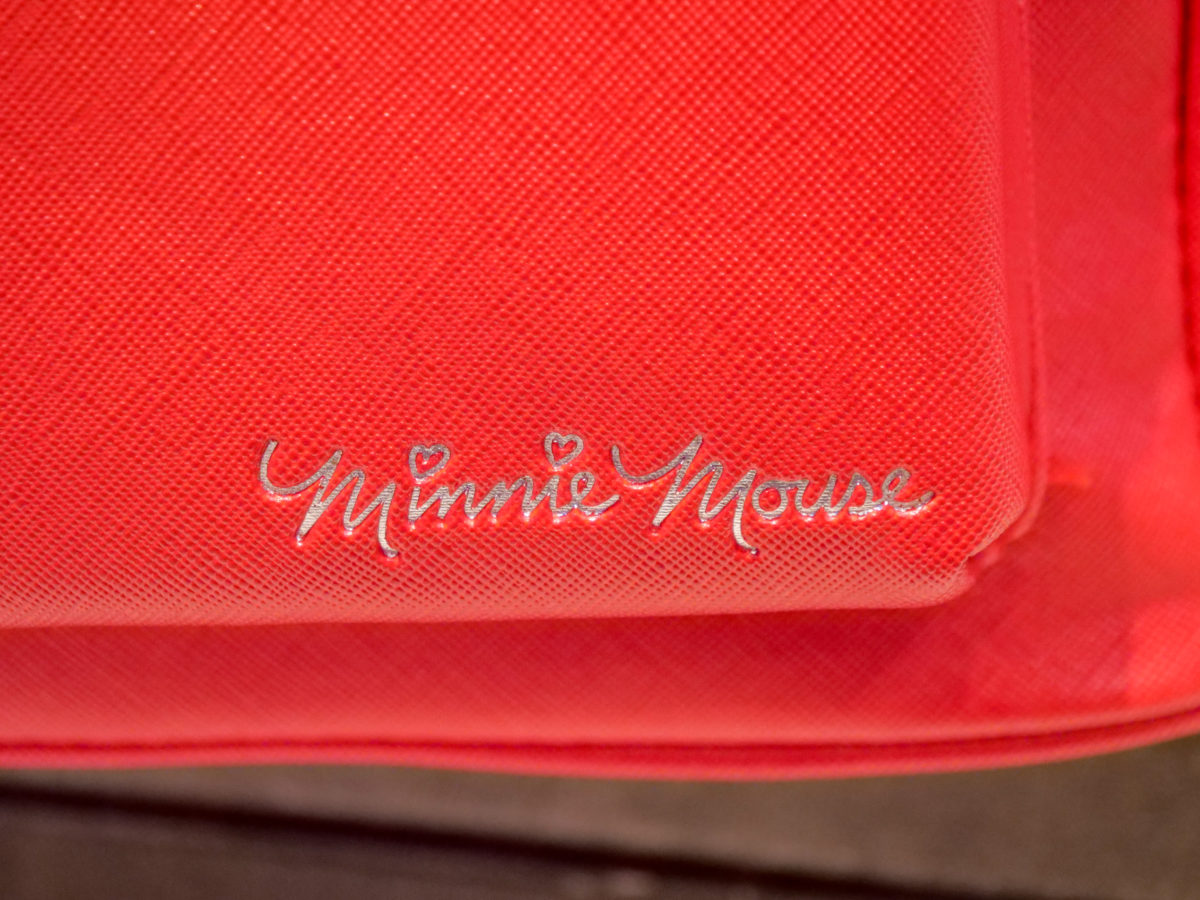 This Minnie Mouse Loungefly bag, not to be confused with the much more frequently seen red sequin bag, was available today as well.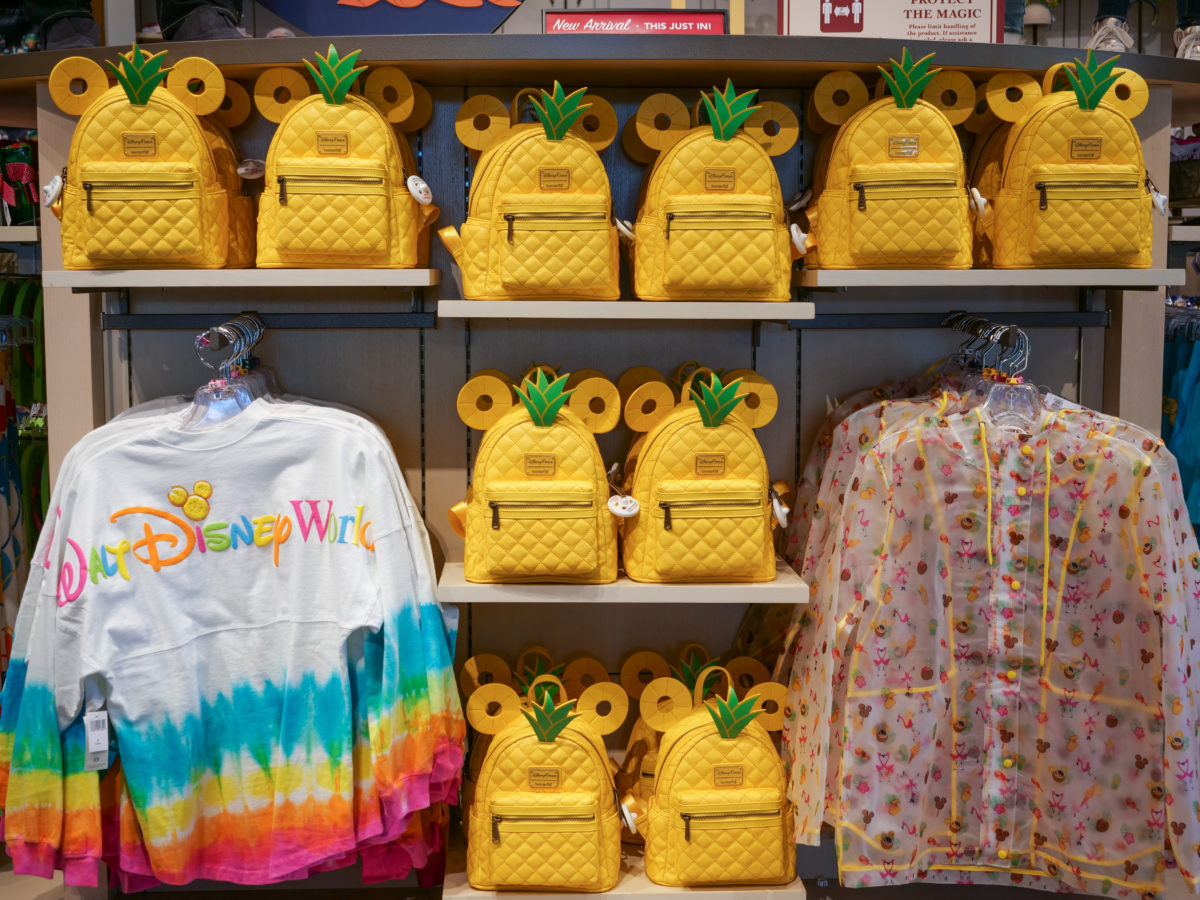 The Pineapple mini backpack, which was first seen at World of Disney during its reopening, has been available sporadically.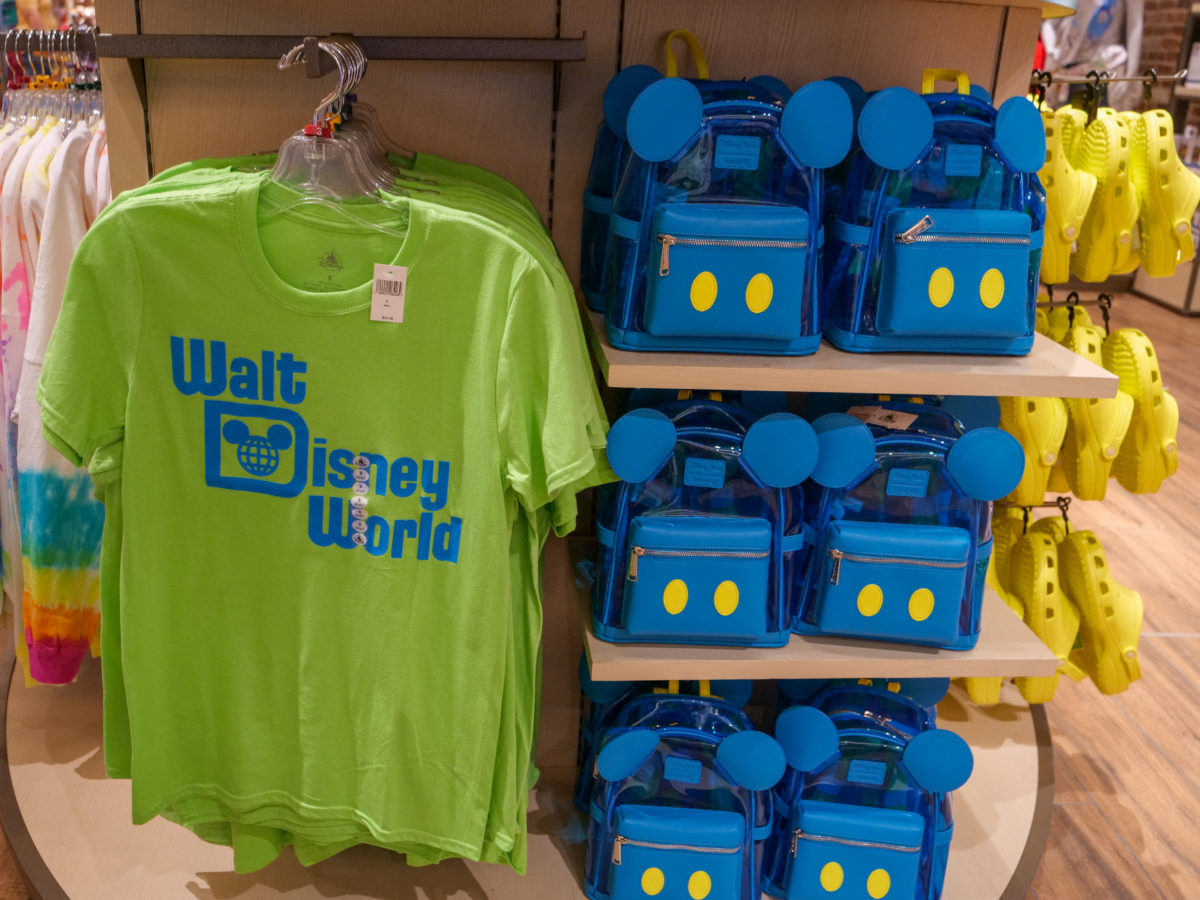 Perhaps the rarest of them all, this Neon Summer Collection Loungefly mini backpack has only been seen on the shelves a handful of times.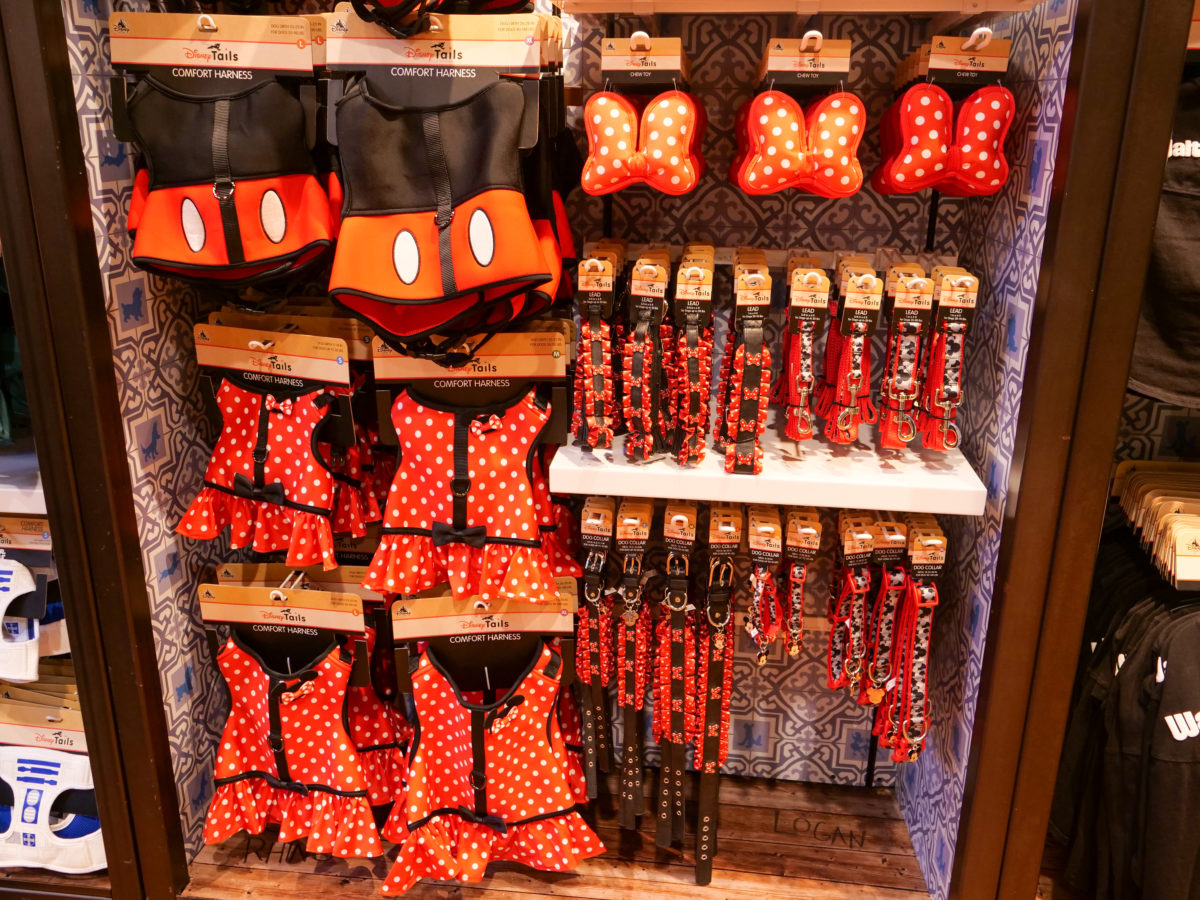 Moving over to Marketplace Co-Op, we found a new addition to the ever-growing Disney Tails line of pet merchandise – a Minnie Mouse-styled dog lead.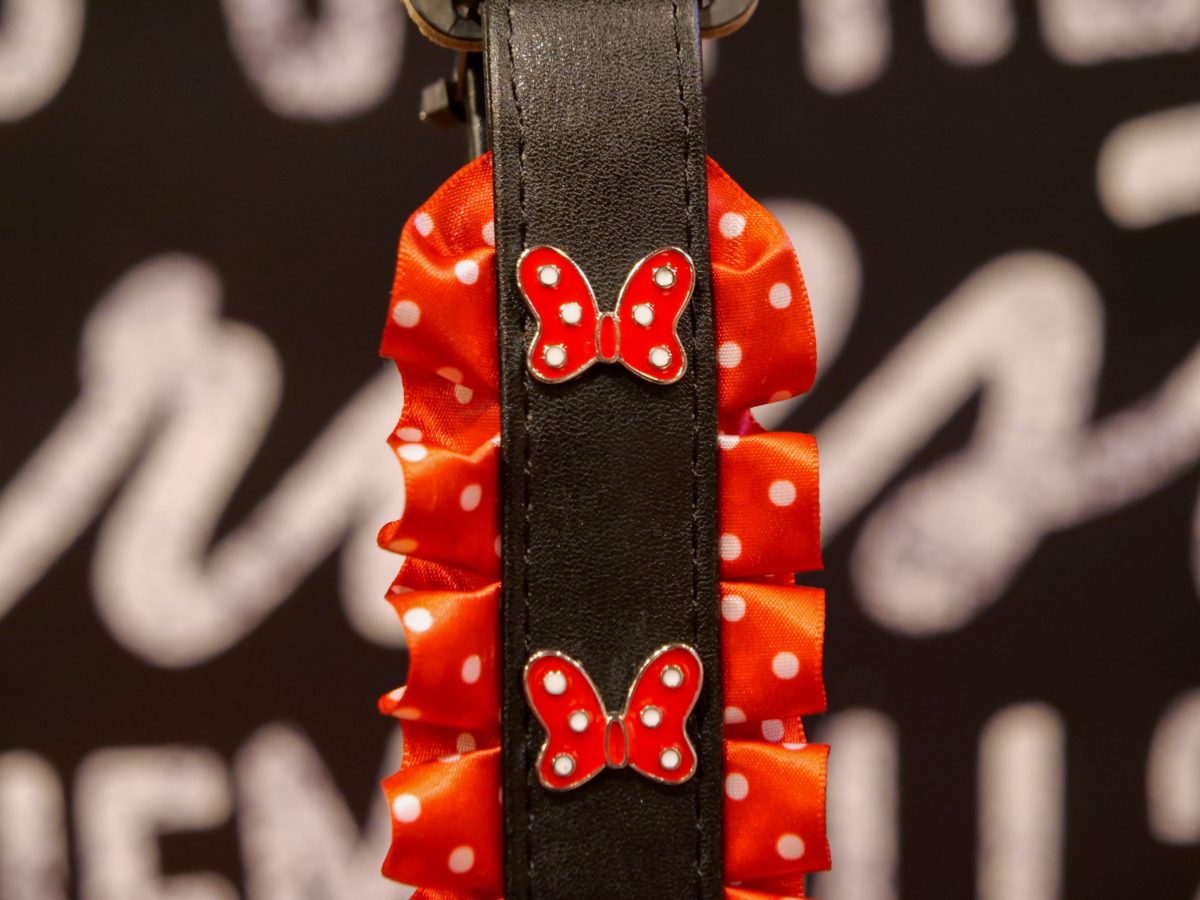 This dog lead, which comes in sizes for dogs up to 20 pounds or 20 to 90 pounds, has the same theme as a recently-released collar we found a few days ago. If you're wanting to add this lead to your dog's ensemble, it'll set you back $17.99.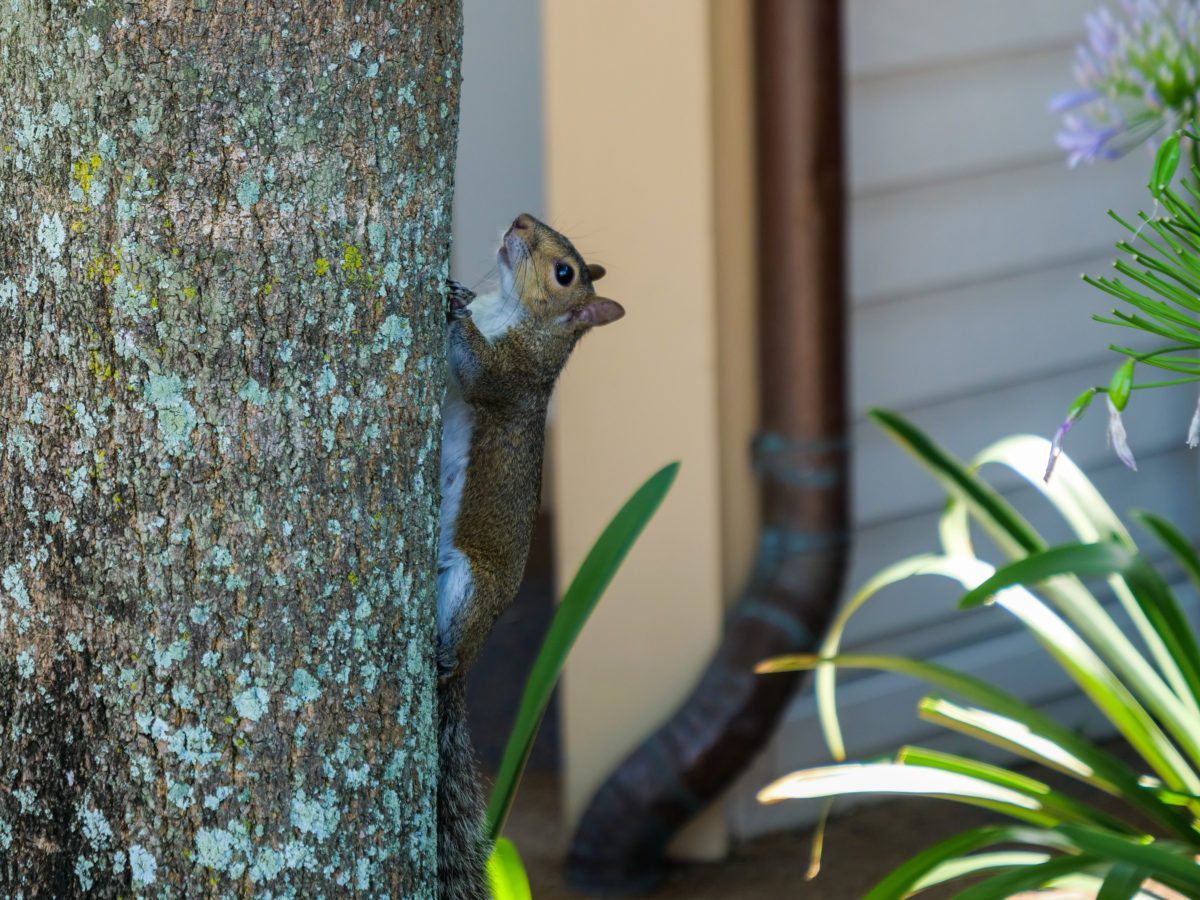 This little guy was outside of Marketplace Co-Op, perhaps awaiting the release of some squirrel-focused Disney Tails merchandise. Unfortunately, today was for the dogs.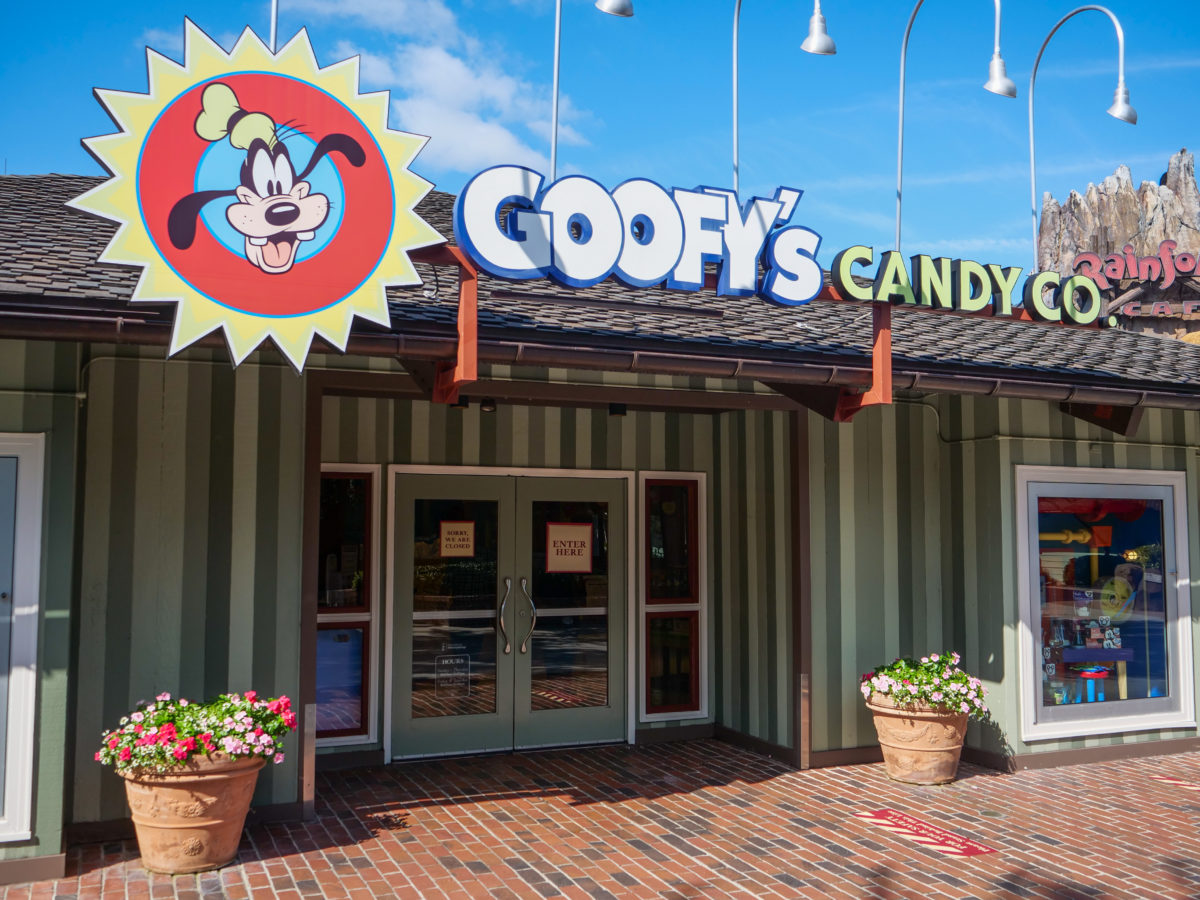 Well, perhaps today wasn't for all of the dogs. Goofy's Candy Co., which reopened last Wednesday and closed again on Sunday, has remained in that closed state since.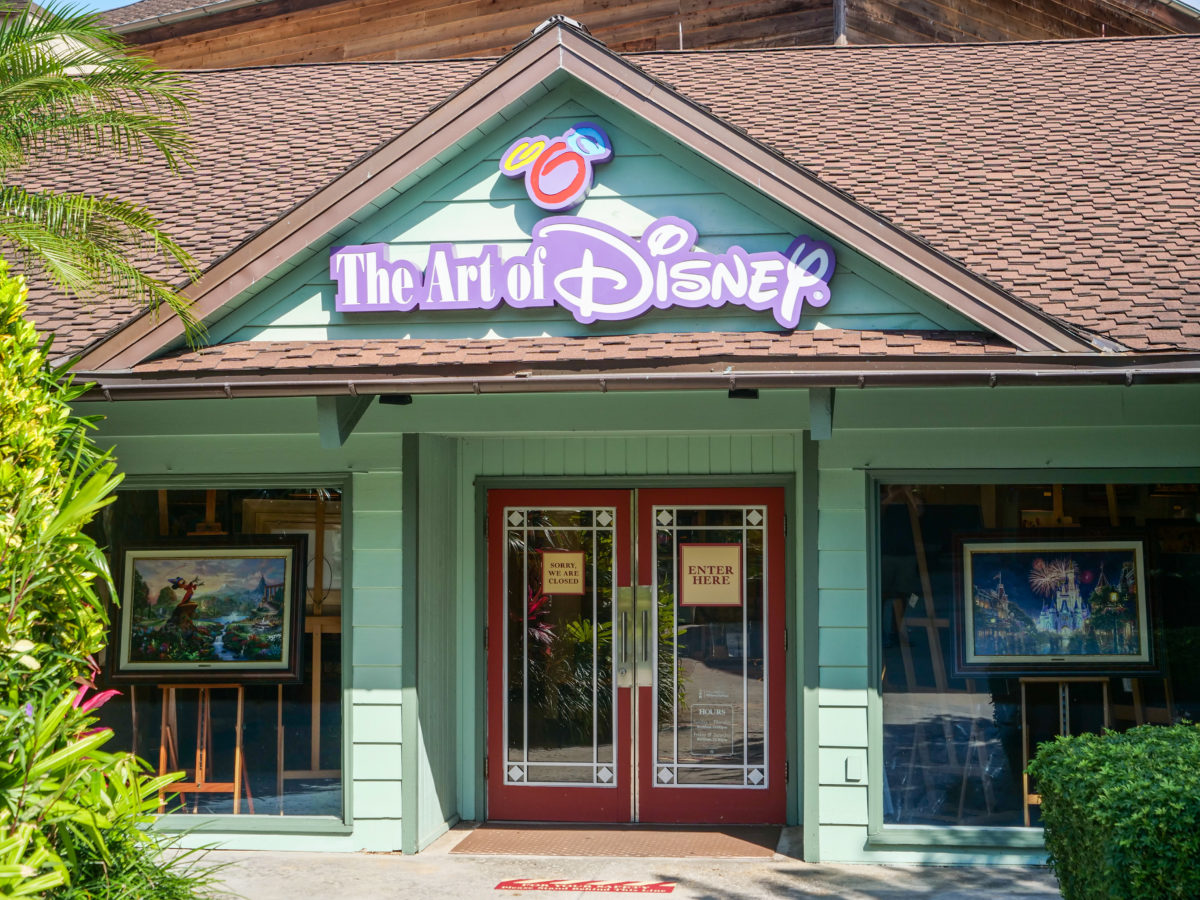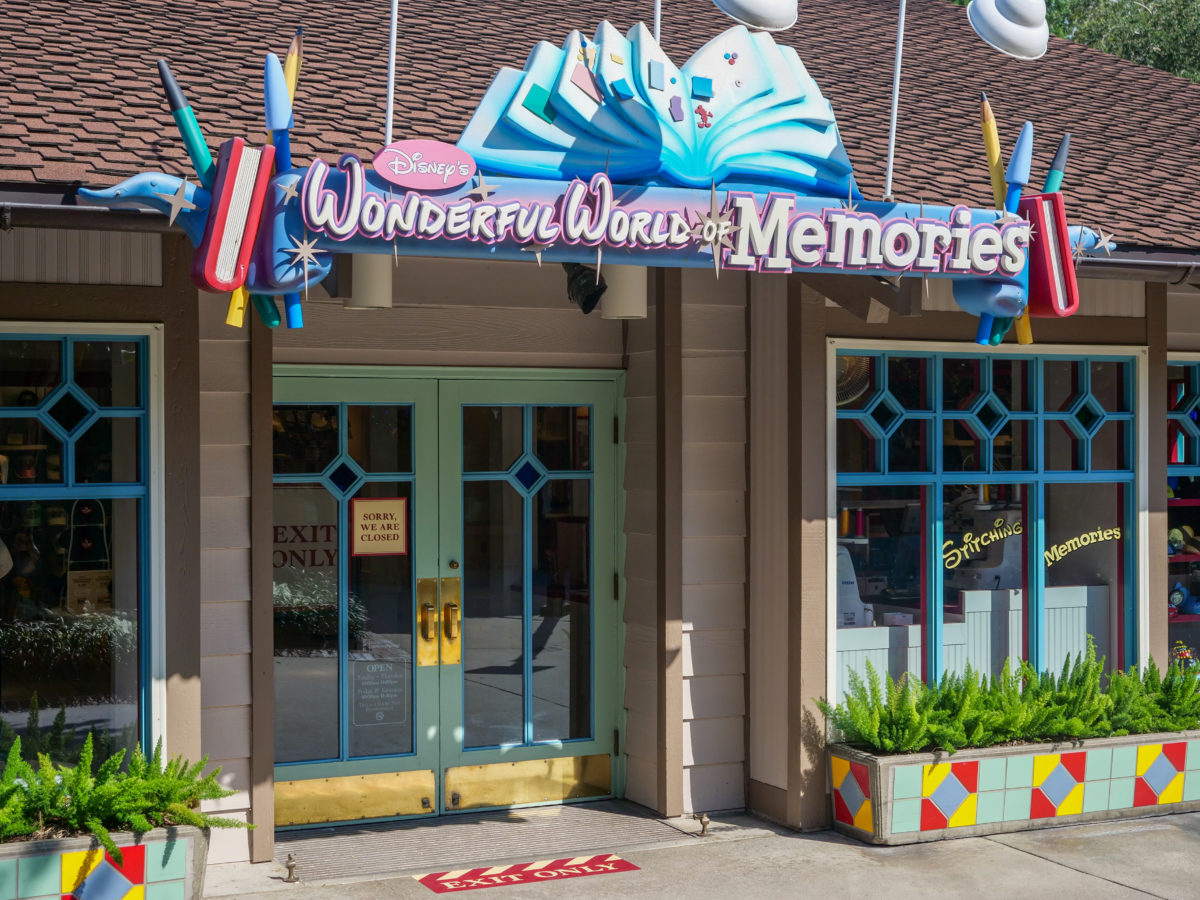 It's the same story for The Art of Disney and Wonderful World of Memories, both having remained closed since Sunday with no explanation.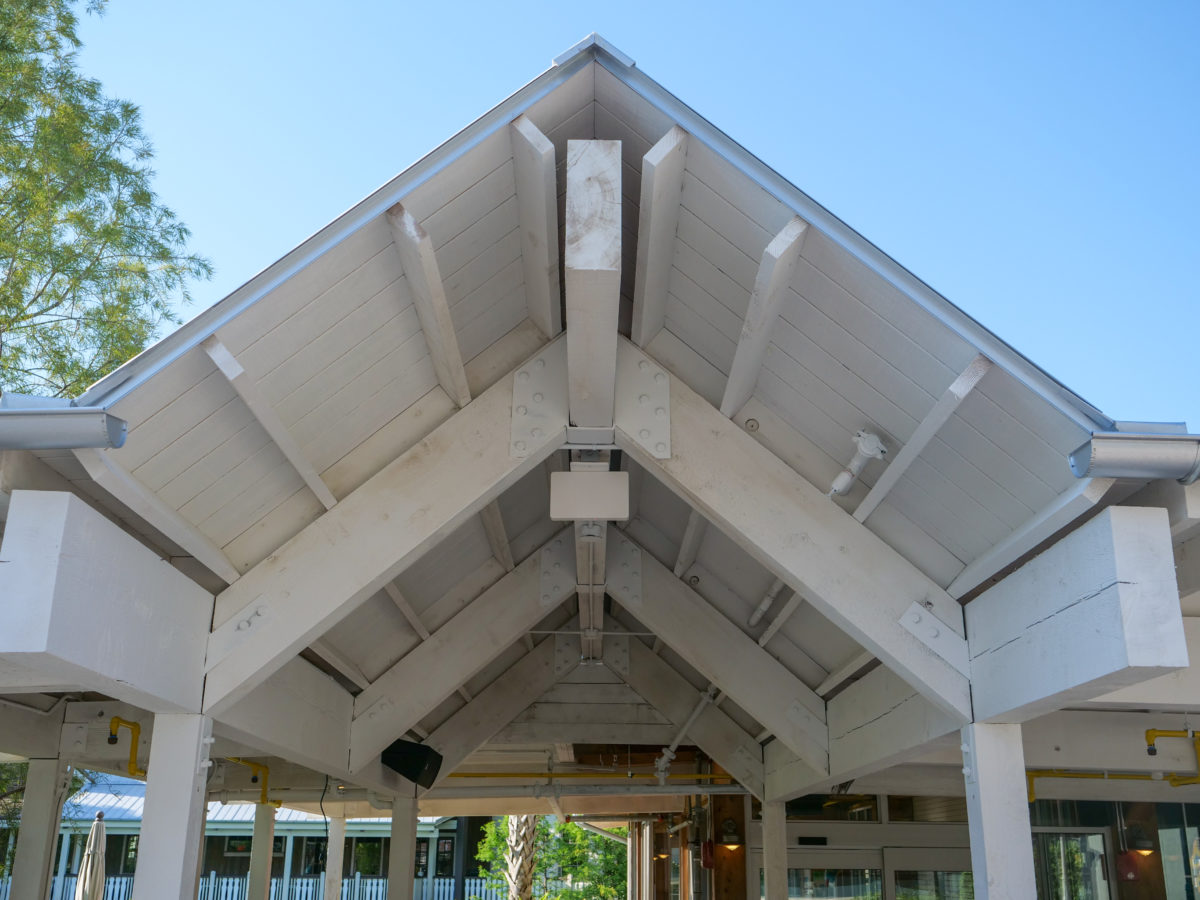 Speaking of closed, Chef Art Smith's Homecomin', and its new expansion "Shine Bar + Social", have yet to reopen. However, that will be changing very soon – click here for the details.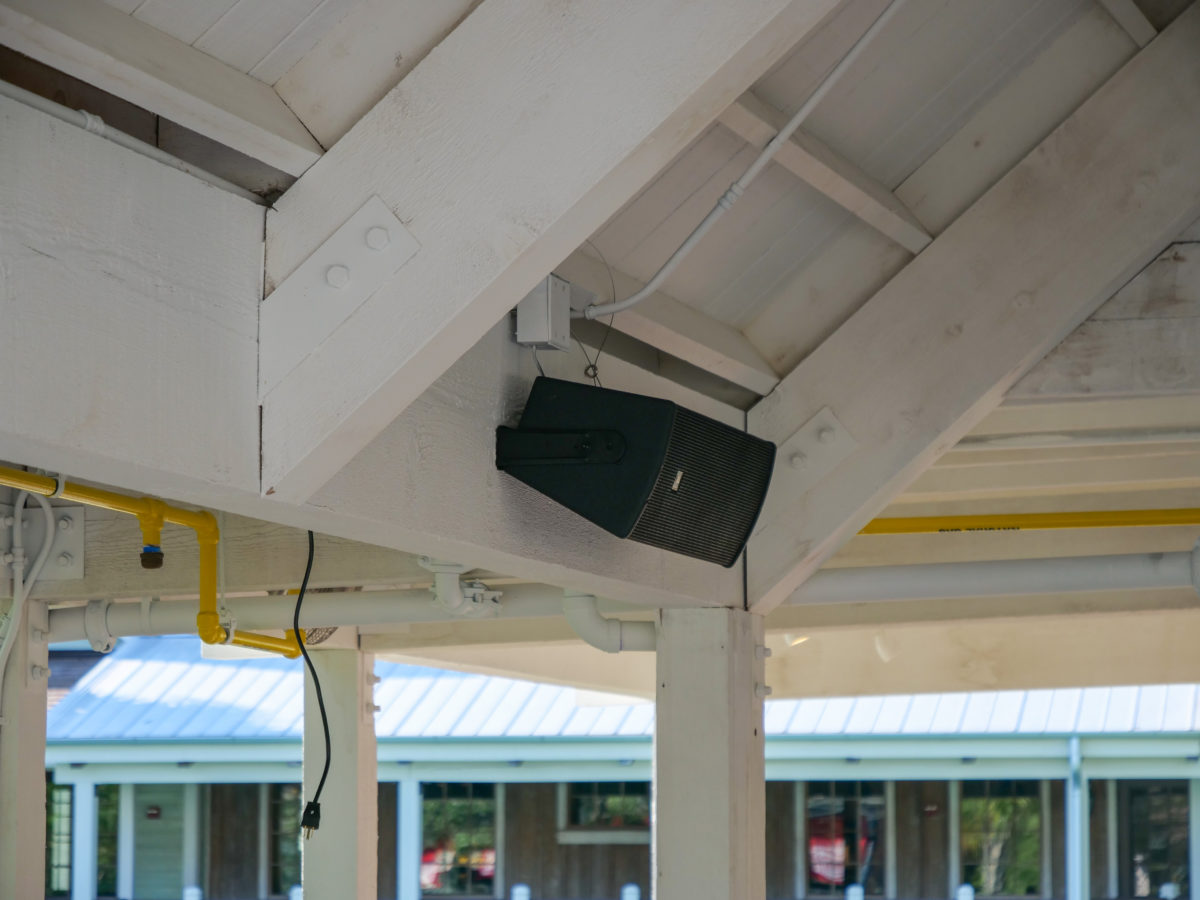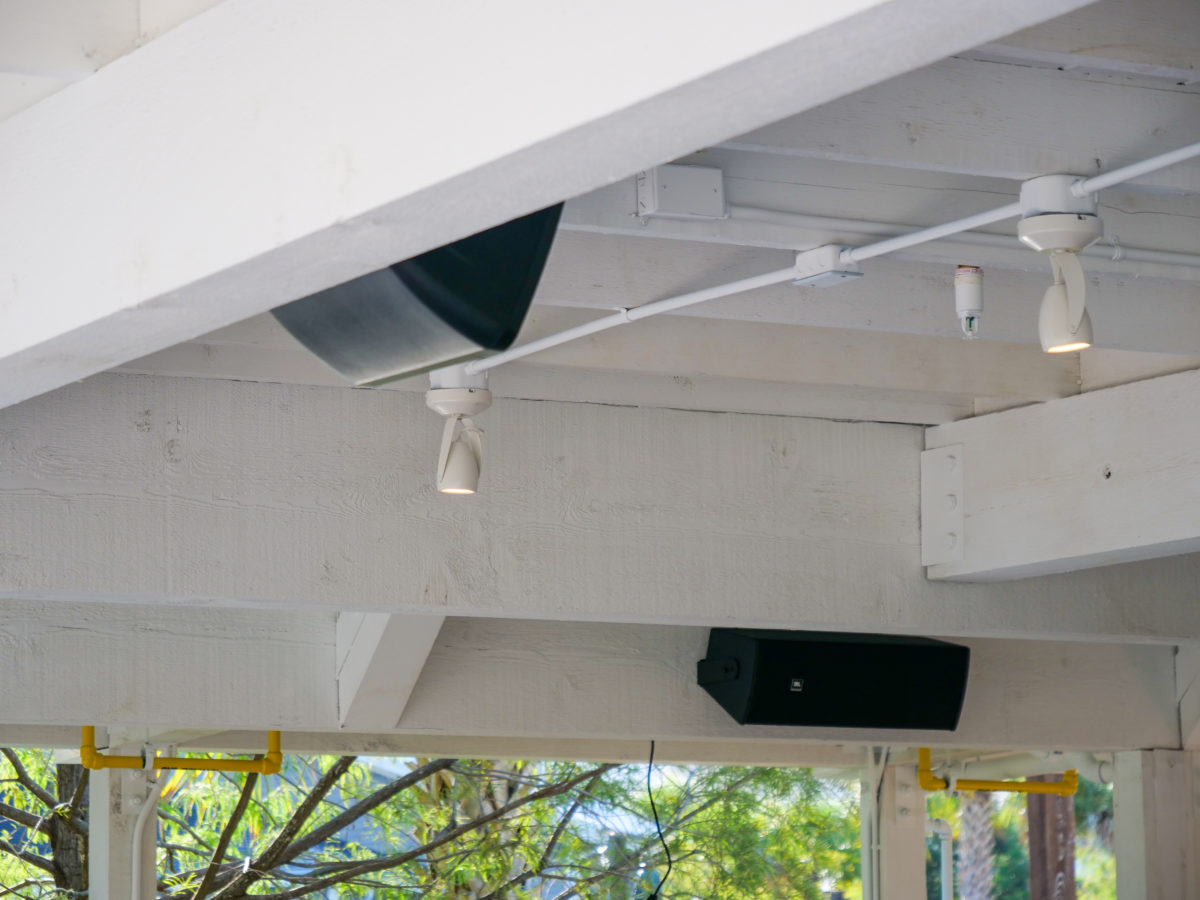 The "Shine Bar + Social" bar, which only stopped being hidden behind construction walls a couple of days ago, is still having the finishing touches put on it. These speakers were just added, though a sign has yet to be installed.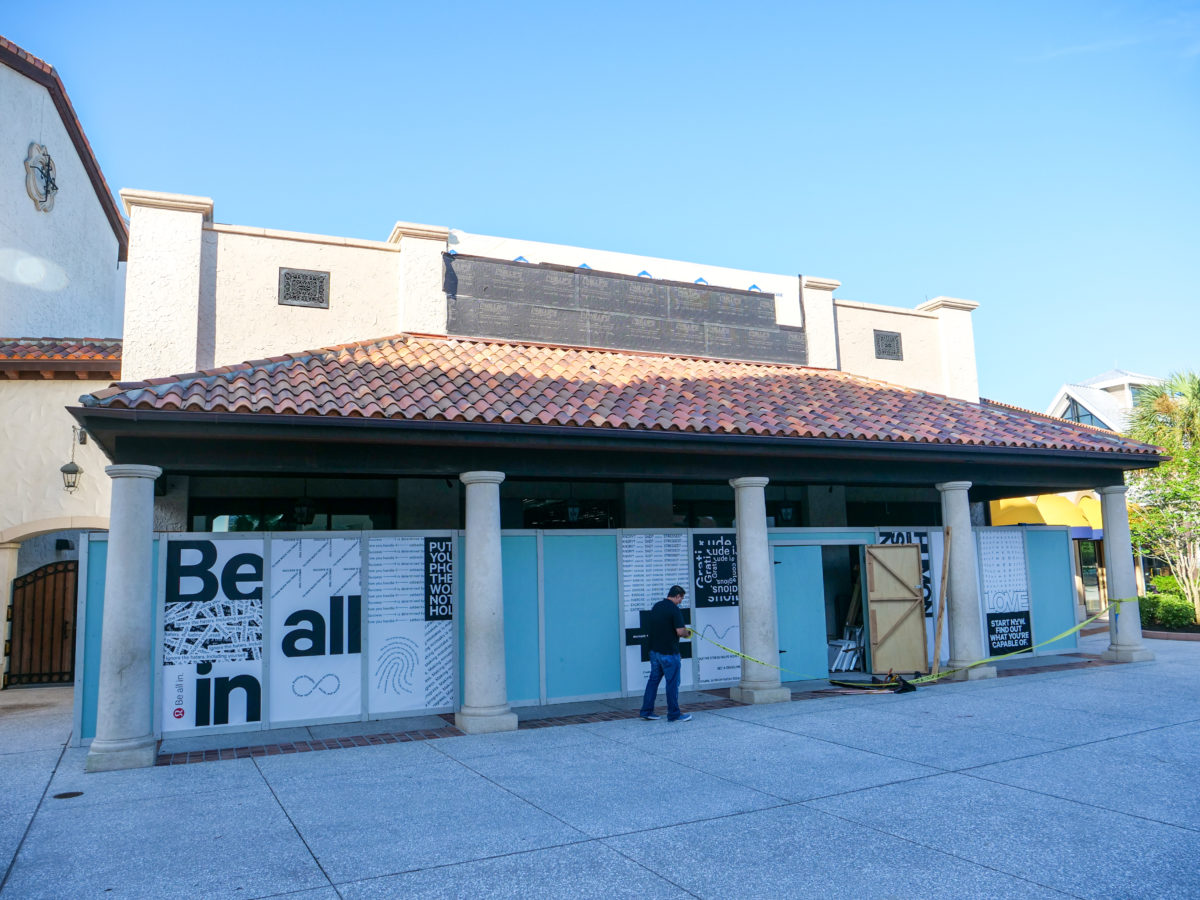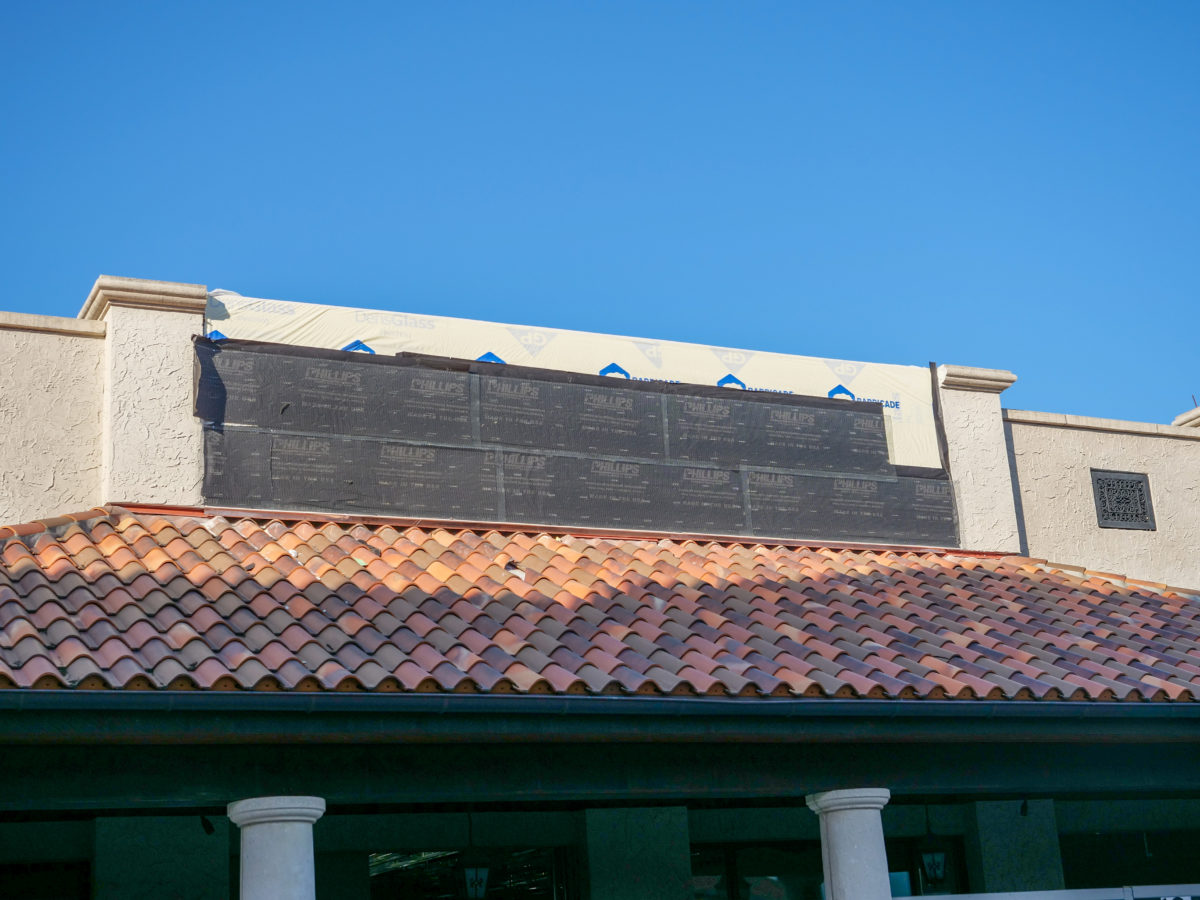 In other construction news, relating to signs in particular, lululemon's new location had some additional layers of backing applied where the sign will eventually go. A summer 2020 opening is still expected as of now.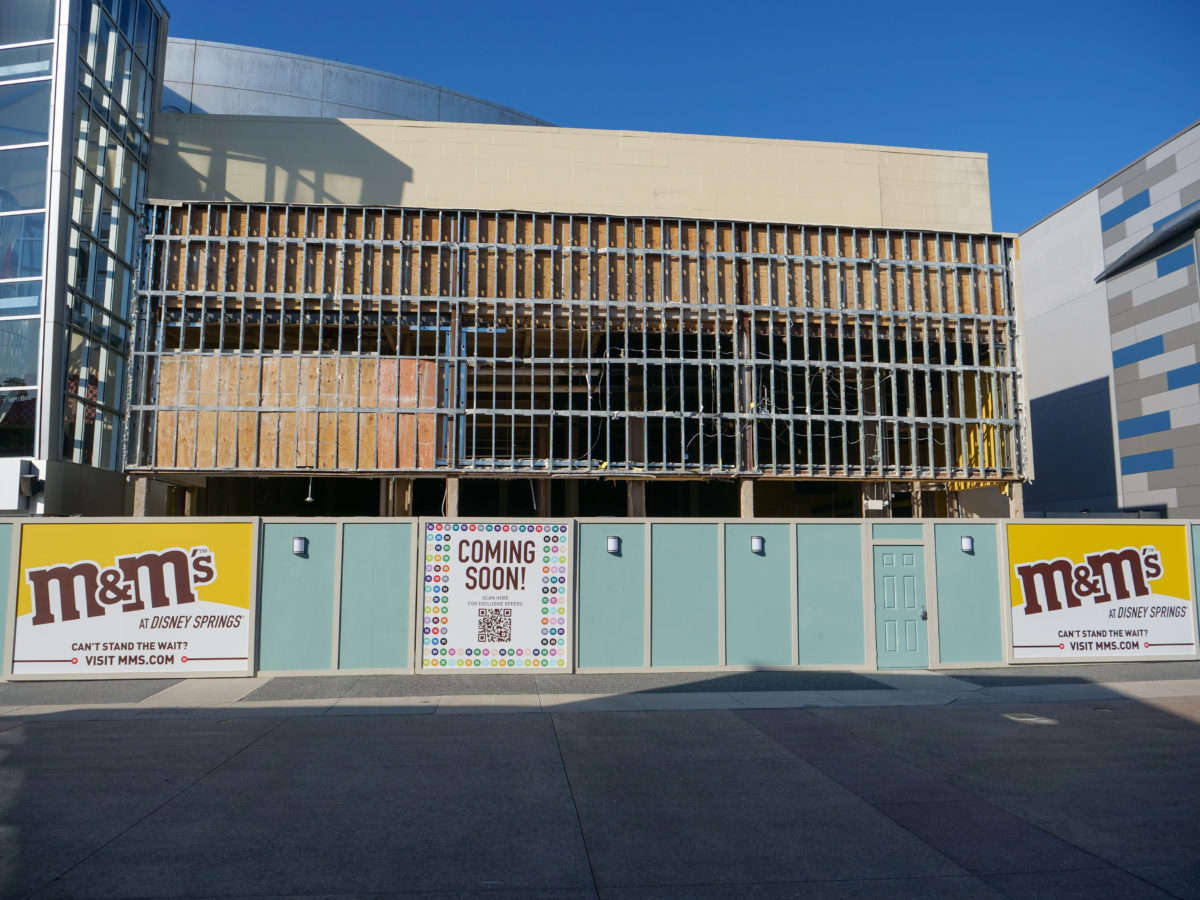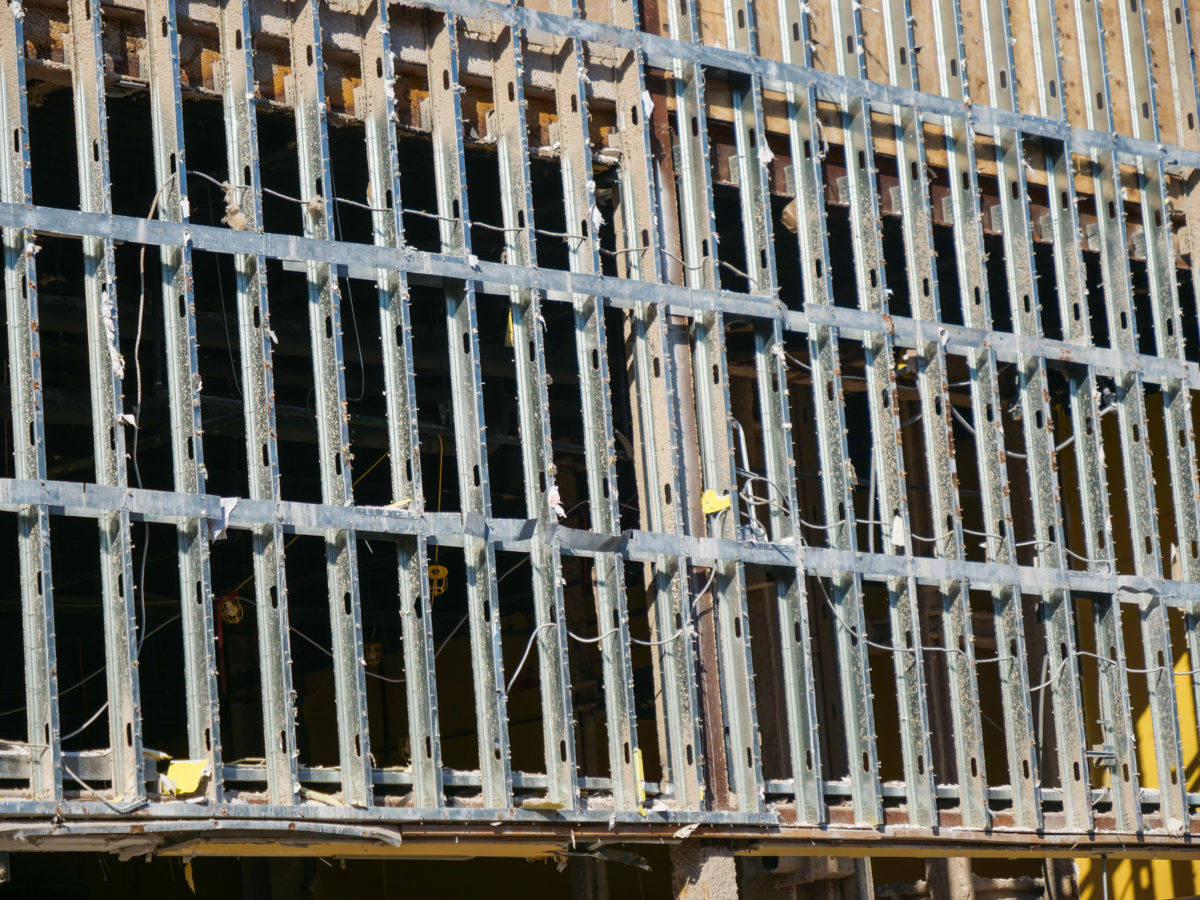 Supposedly still opening in 2020, despite closure setbacks, the space for the M&M'S Store on the West Side is being completely gutted.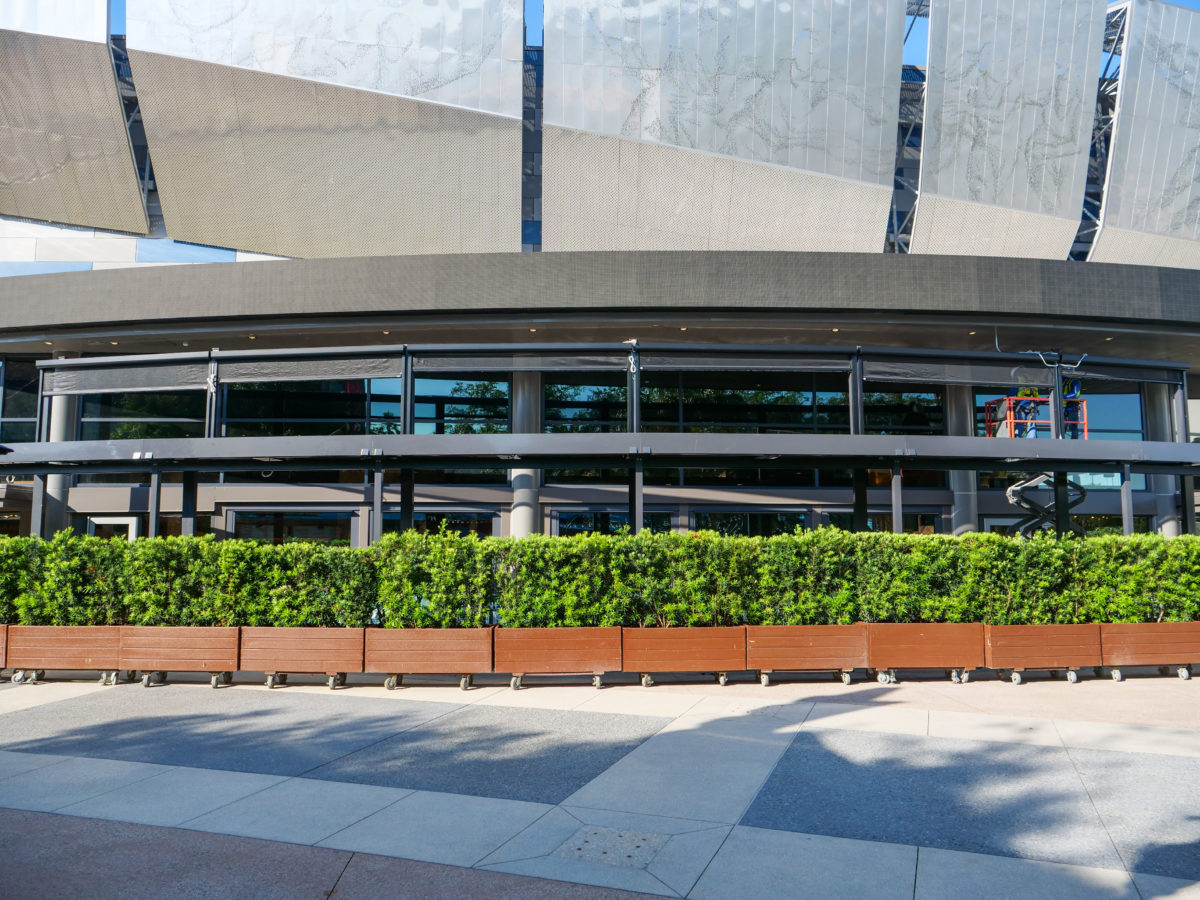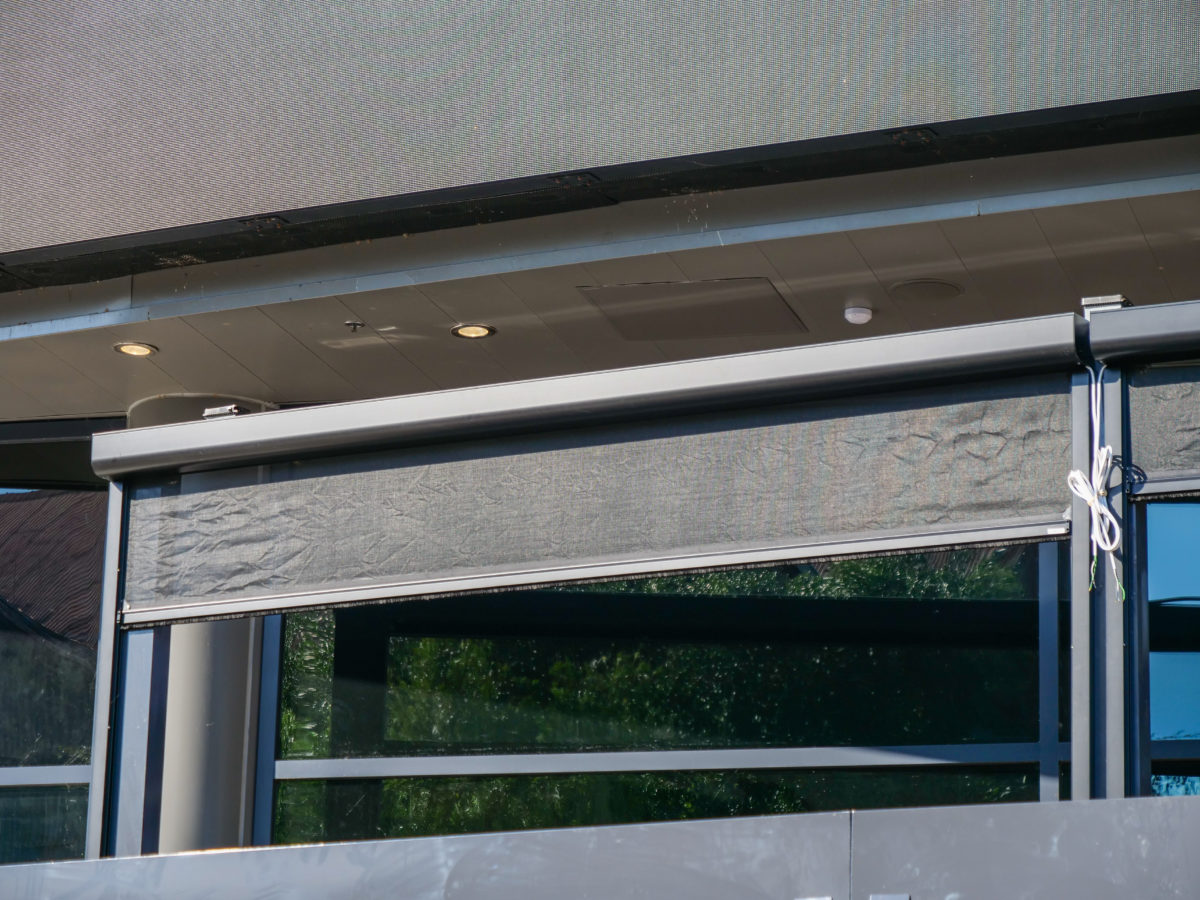 Conversely, the new patio canopy at City Works Eatery & Pour House is in the home stretch.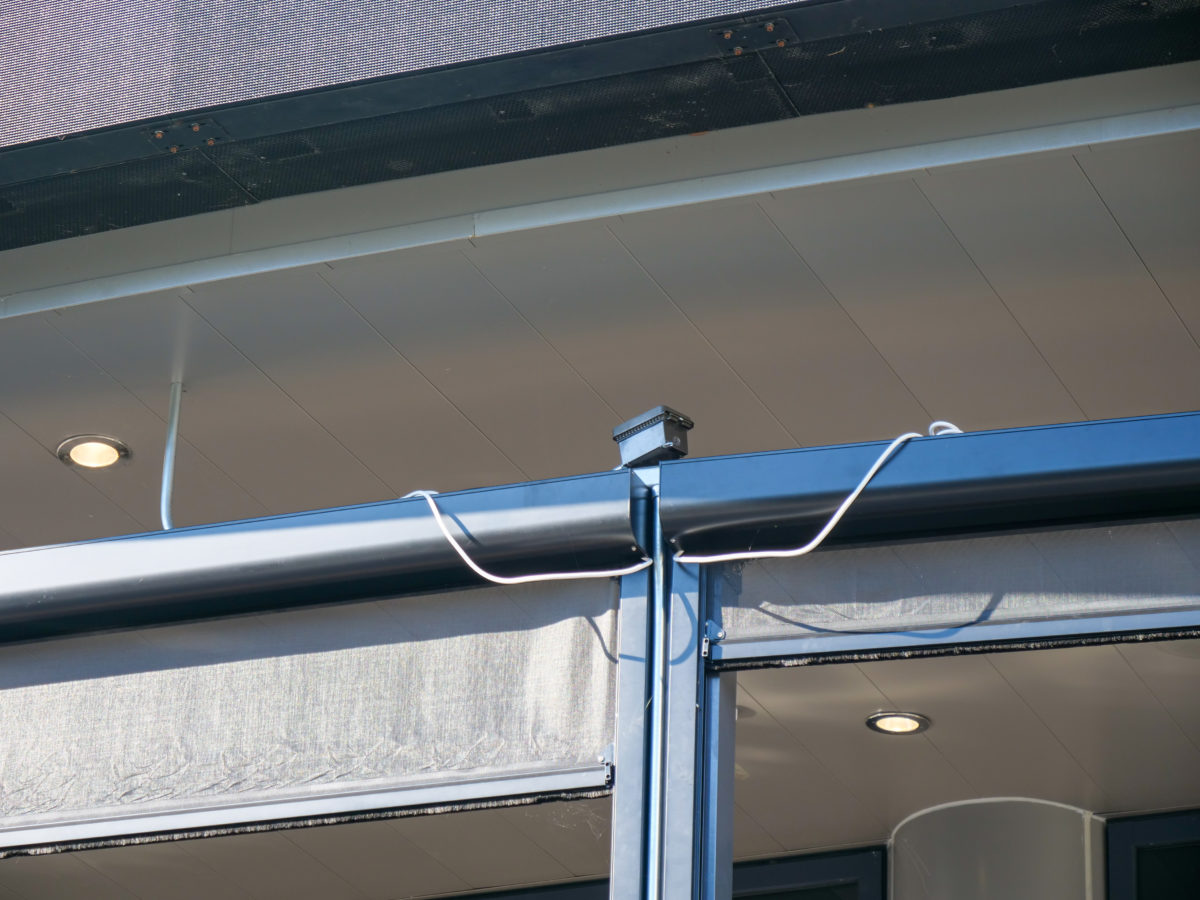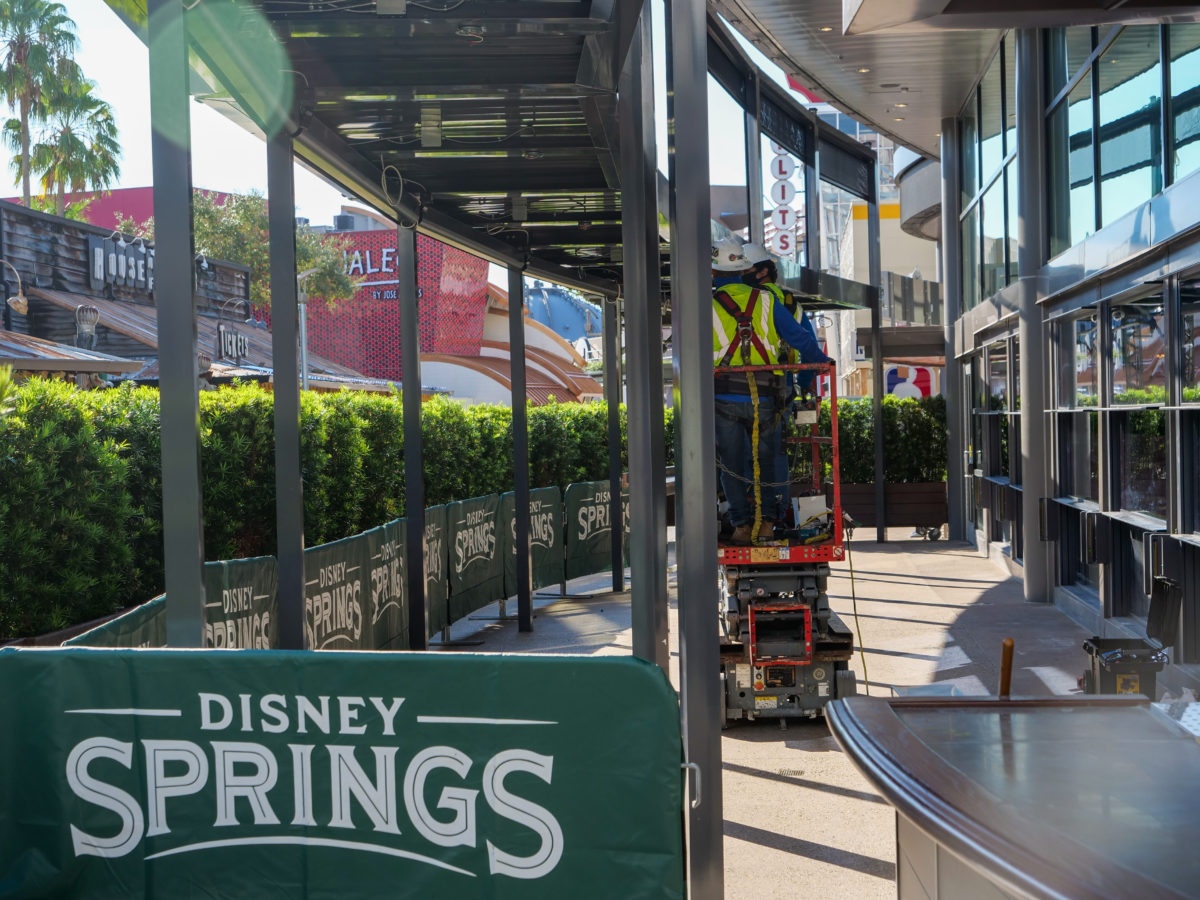 Today, we saw workers tending to the electrical elements of the canopy. We recently posted a full update on this canopy project – click here for all of the details.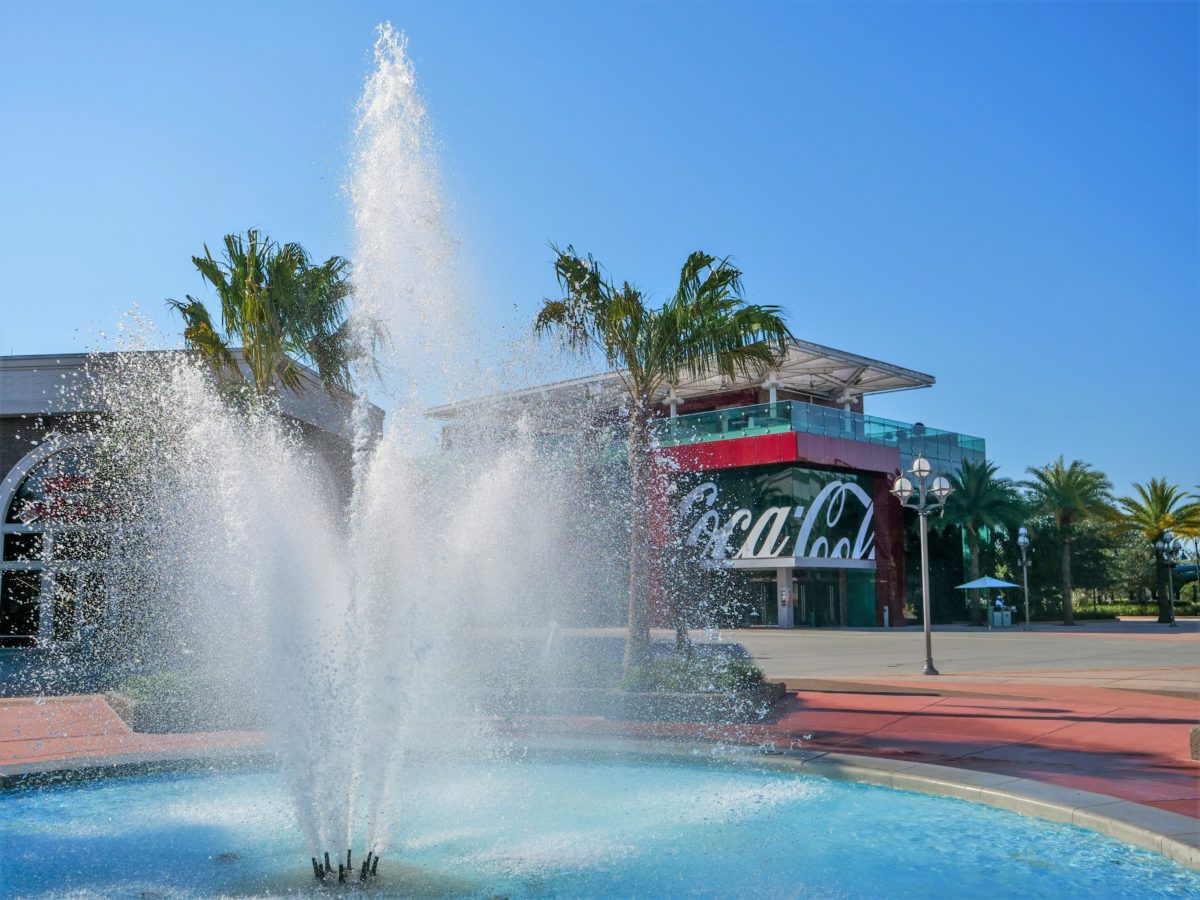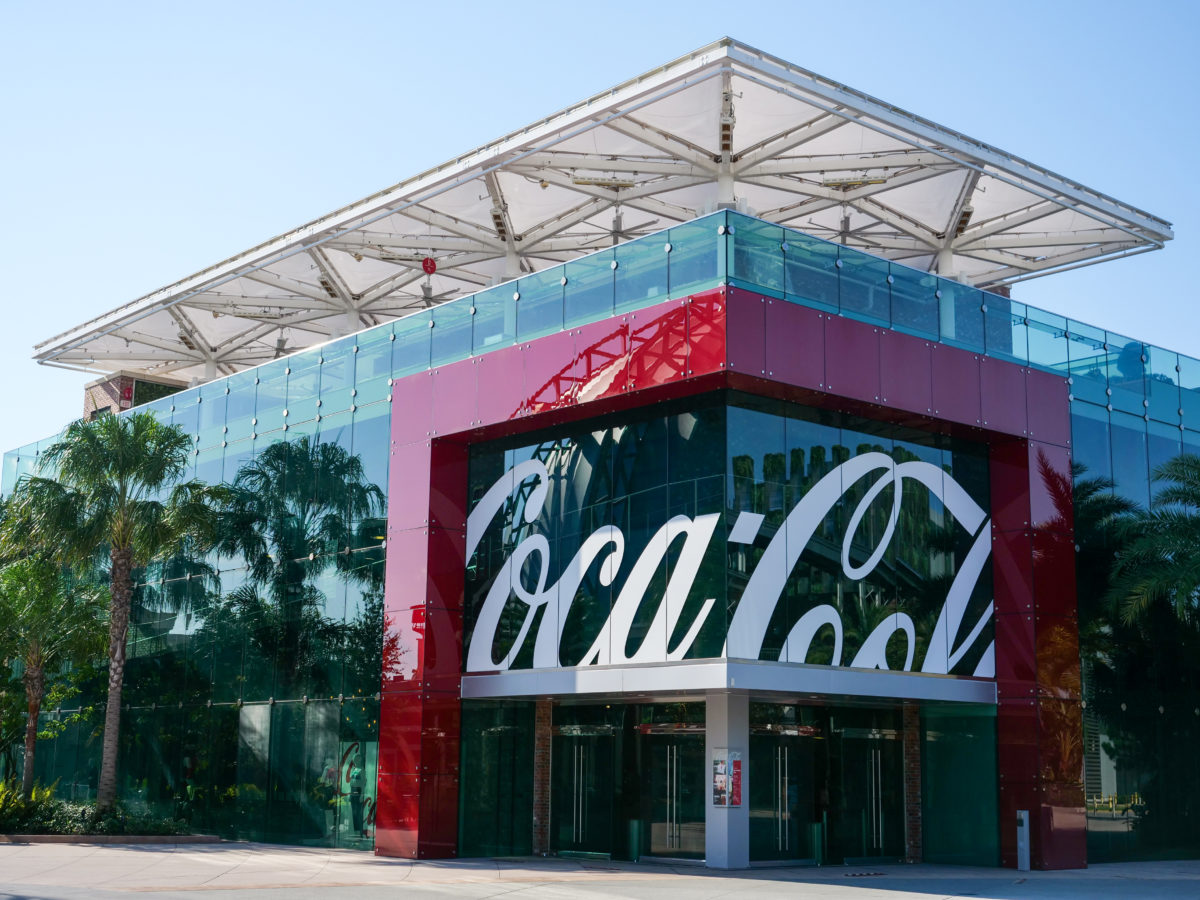 Nearby, the Coca-Cola Store, which reopened a mere 24 hours ago, was again welcoming guests to its large glass structure.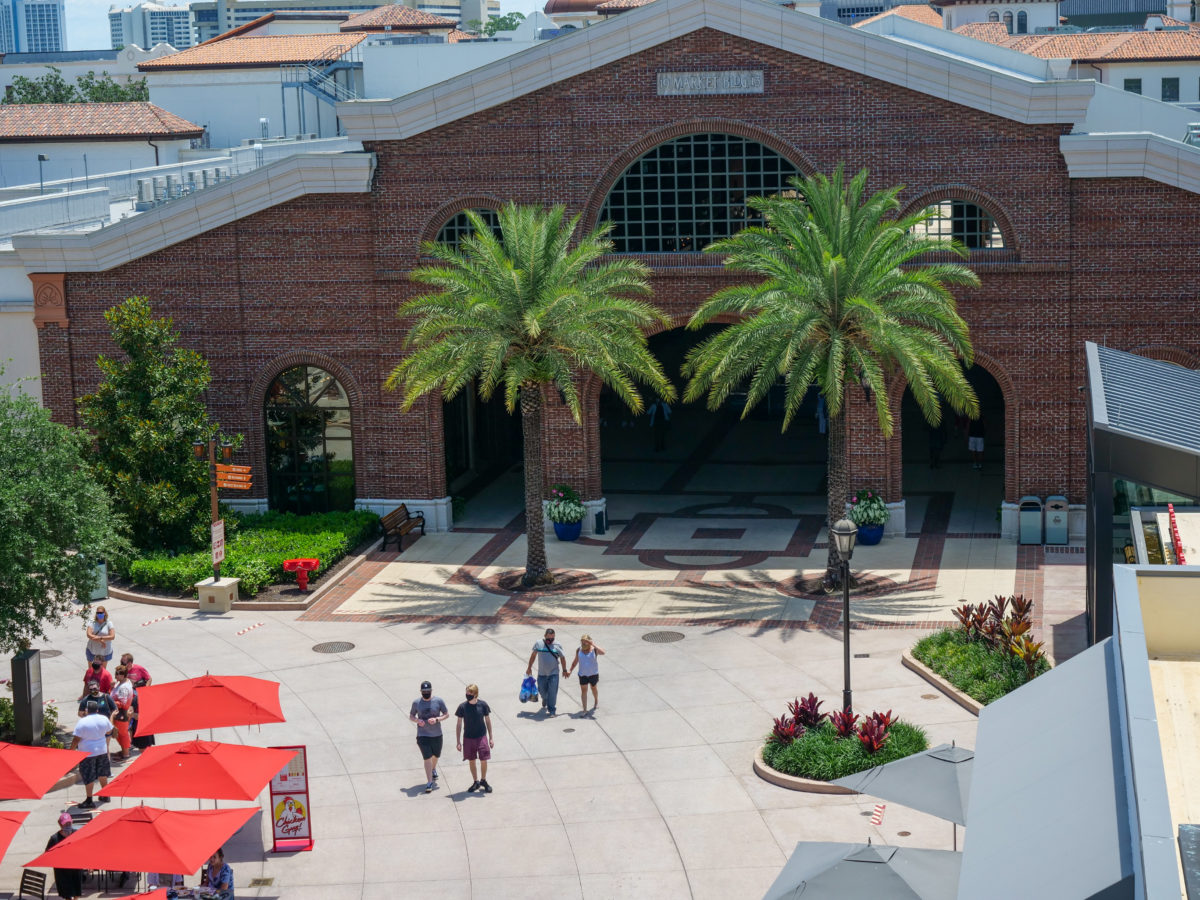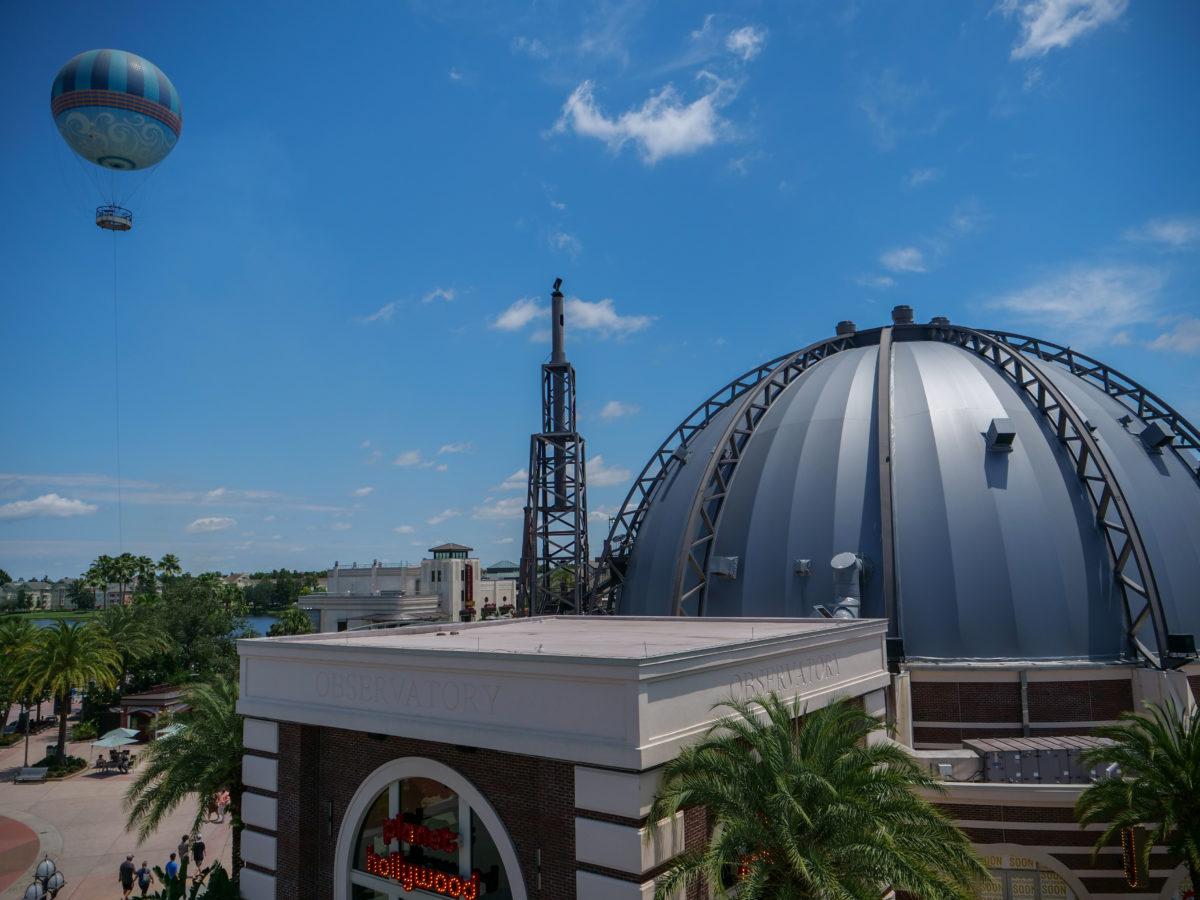 One of the coolest features of the store is the third-floor lounge. Not only does it offer some tasty drinks of both alcoholic and non-alcoholic varieties, but it boasts some unique views of Disney Springs.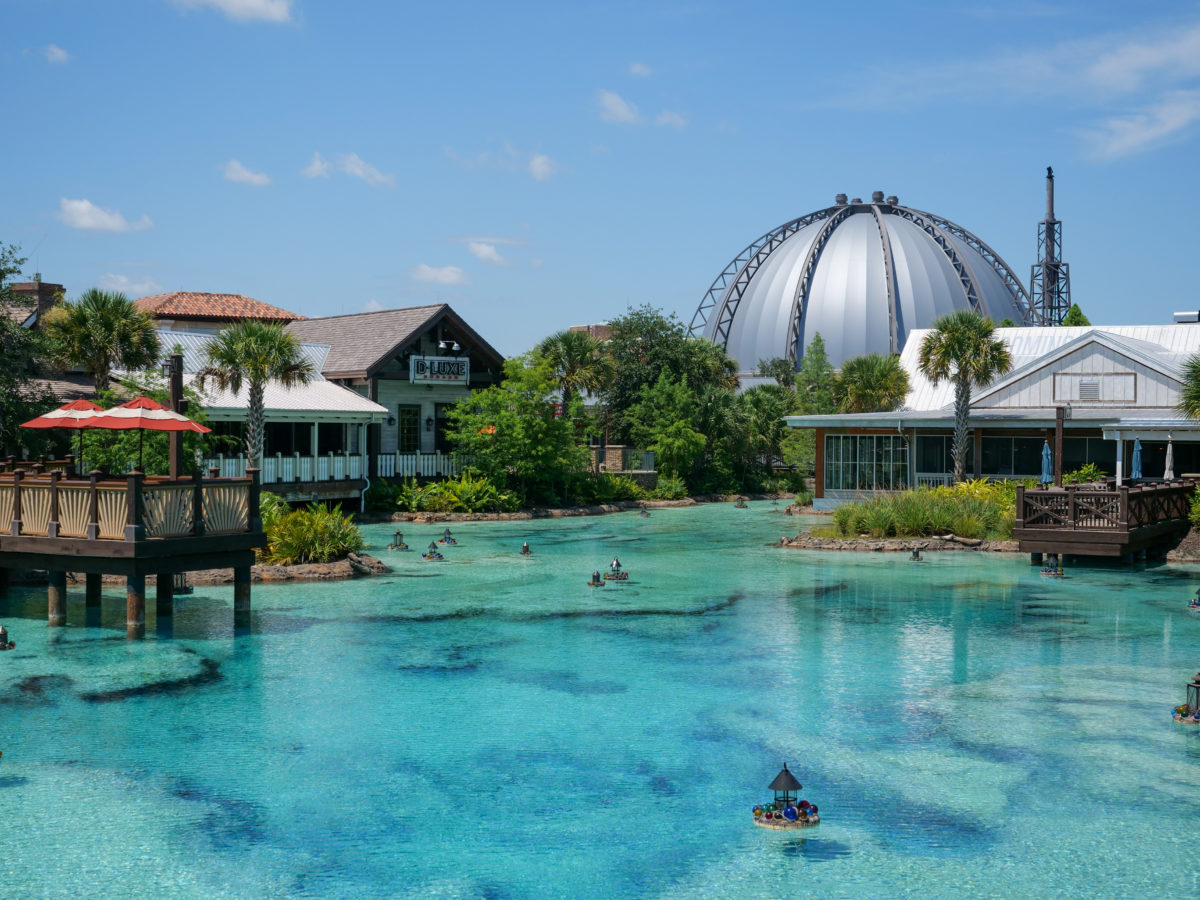 On a day like today, though, you don't need to be high up to get some wonderful views.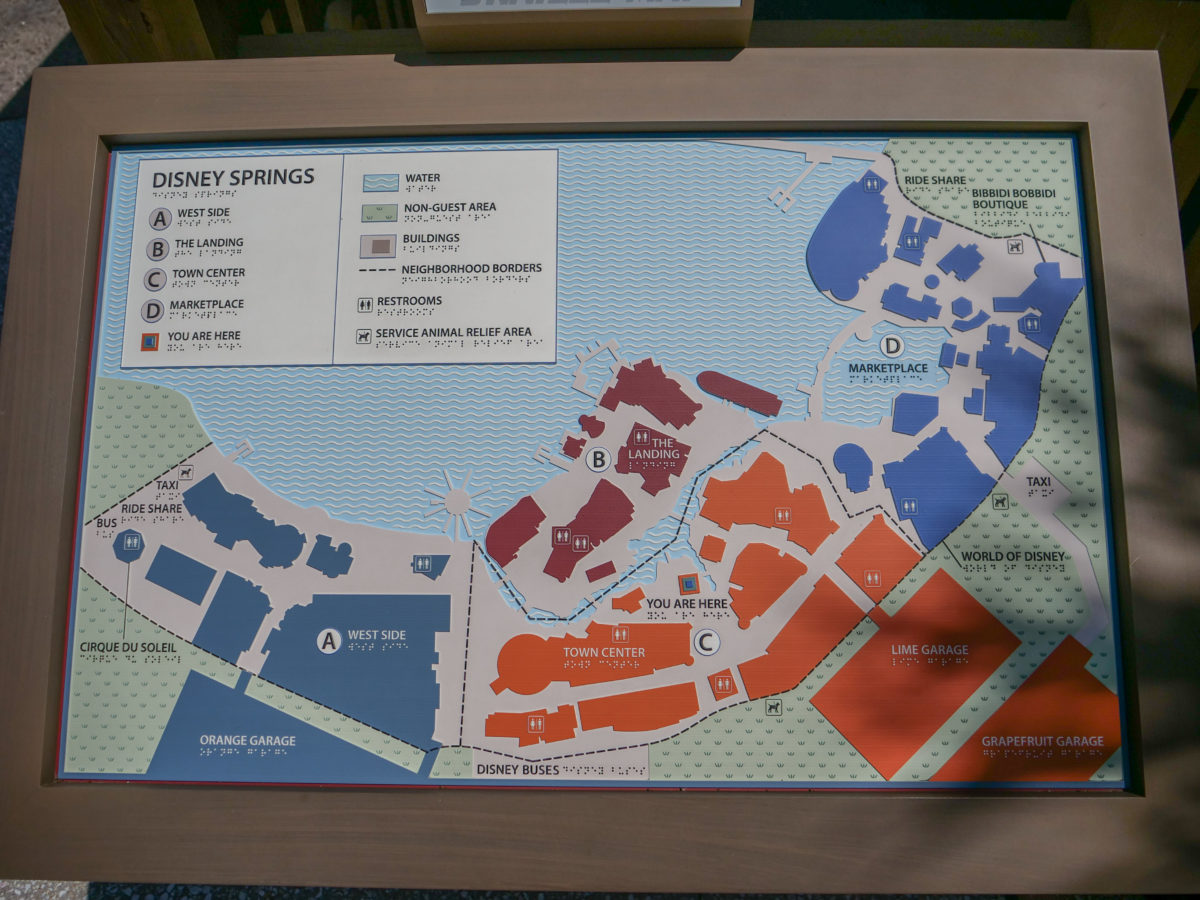 There are guests, however, who may not be able to partake in the views due to vision loss. Disney Springs has certainly considered this and provides a braille map outside of the Welcome Center.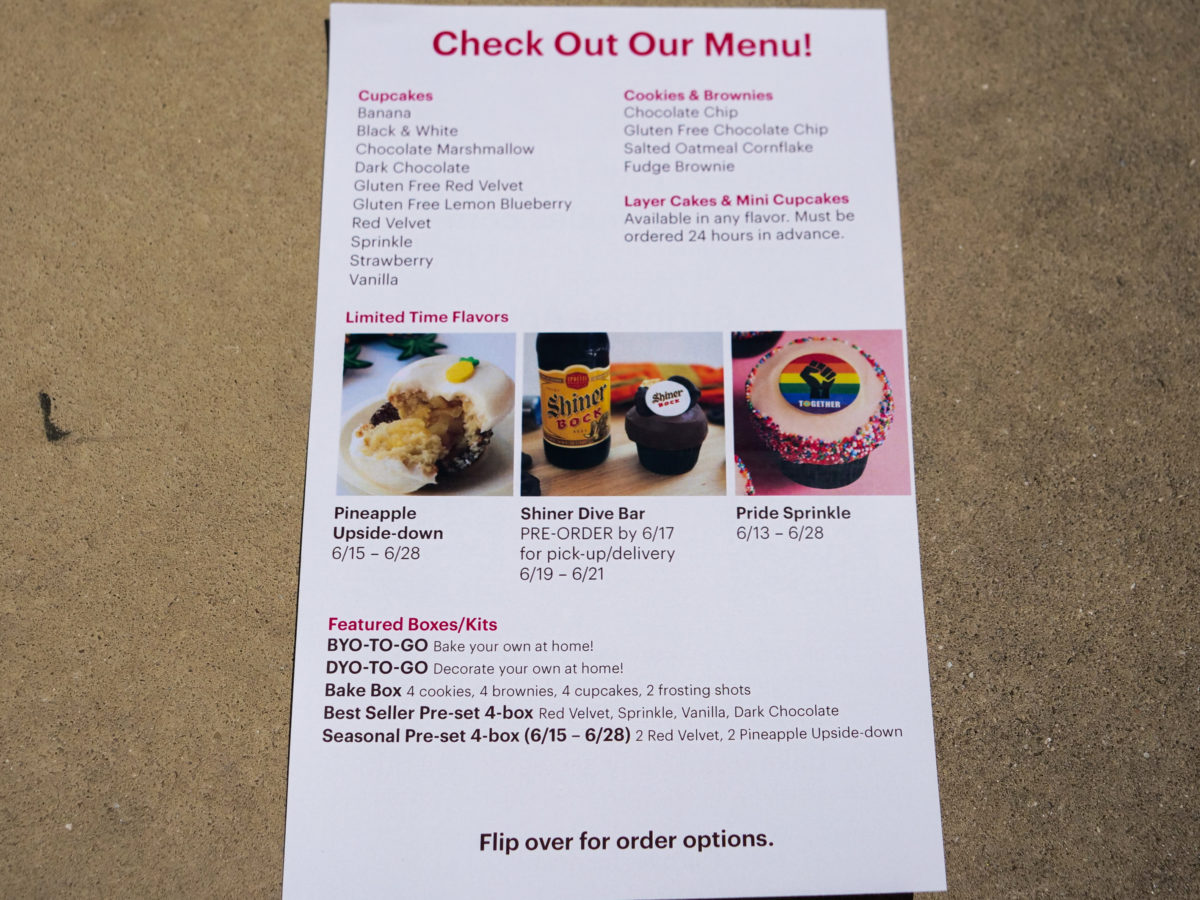 Only a few steps away from the Welcome Center, Sprinkles has updated its menu to expand the flavor selection pretty significantly. When the fan-favorite cupcake shop initially reopened, the menu was fairly limited.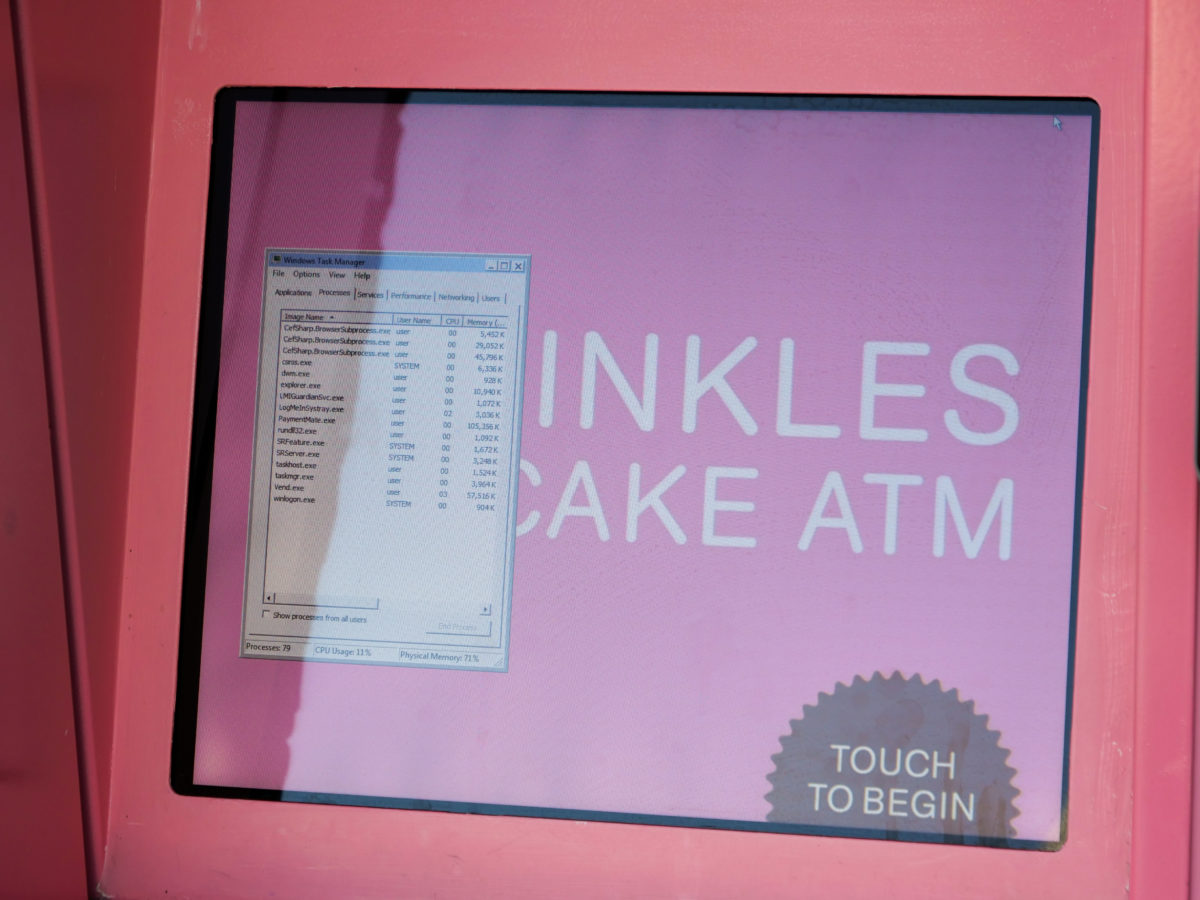 The Cupcake ATM had an extra "feature" this morning but was operating normally during business hours. As a reminder, guests cannot enter Sprinkles at this time – mobile order or the Cupcake ATM must be used.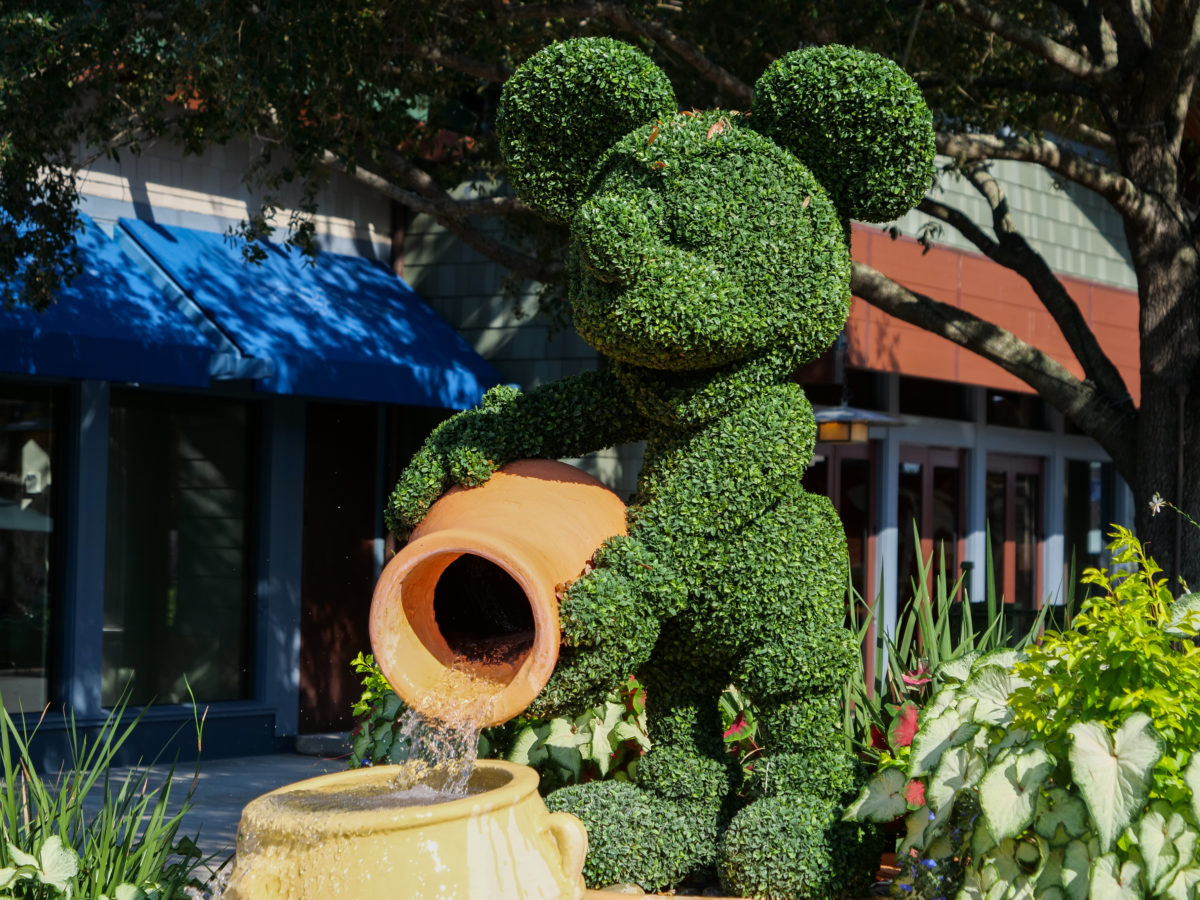 Elsewhere, this reliable Mickey topiary continues to steadfastly pour his water near the World of Disney.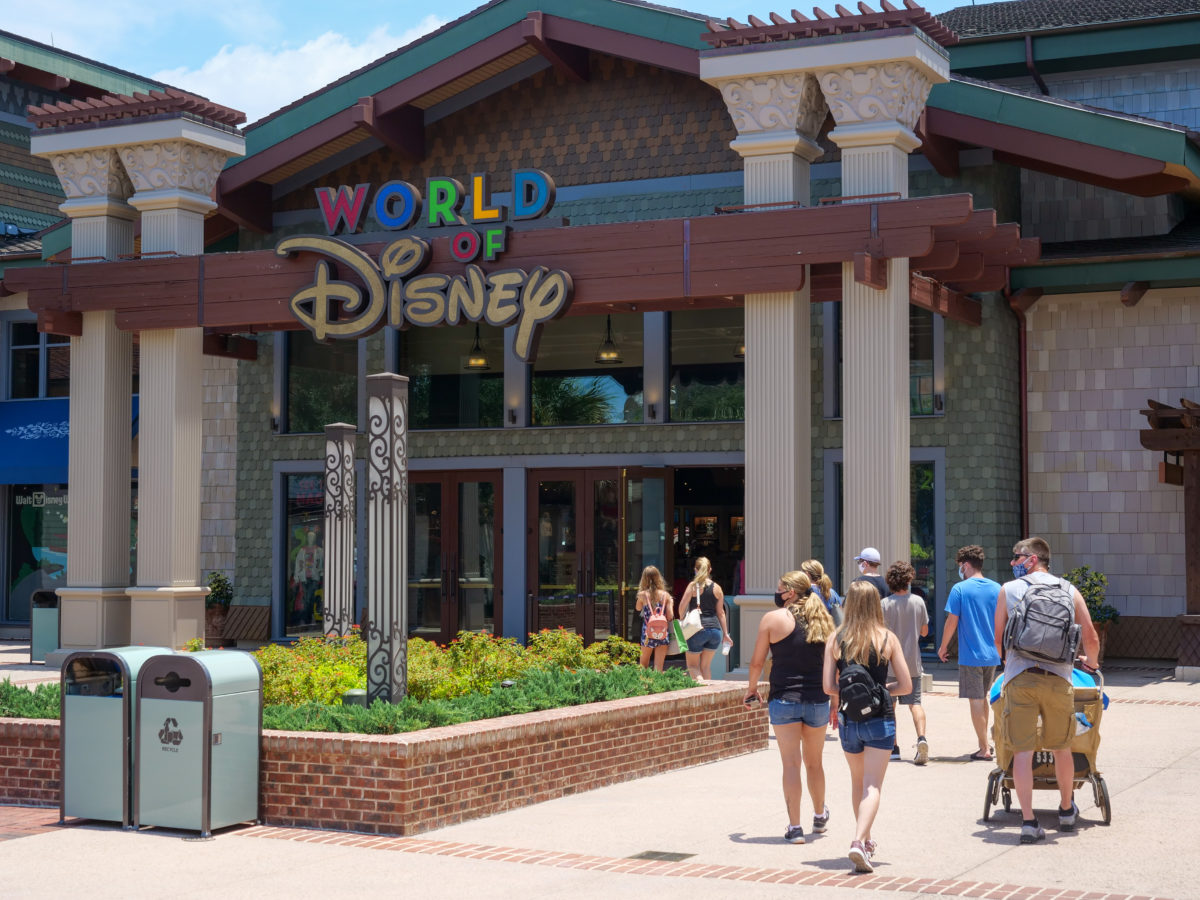 At the opposite end of the building, traffic picked up a little in the early afternoon, and a consistent flow of guests were heading towards the store at any given time.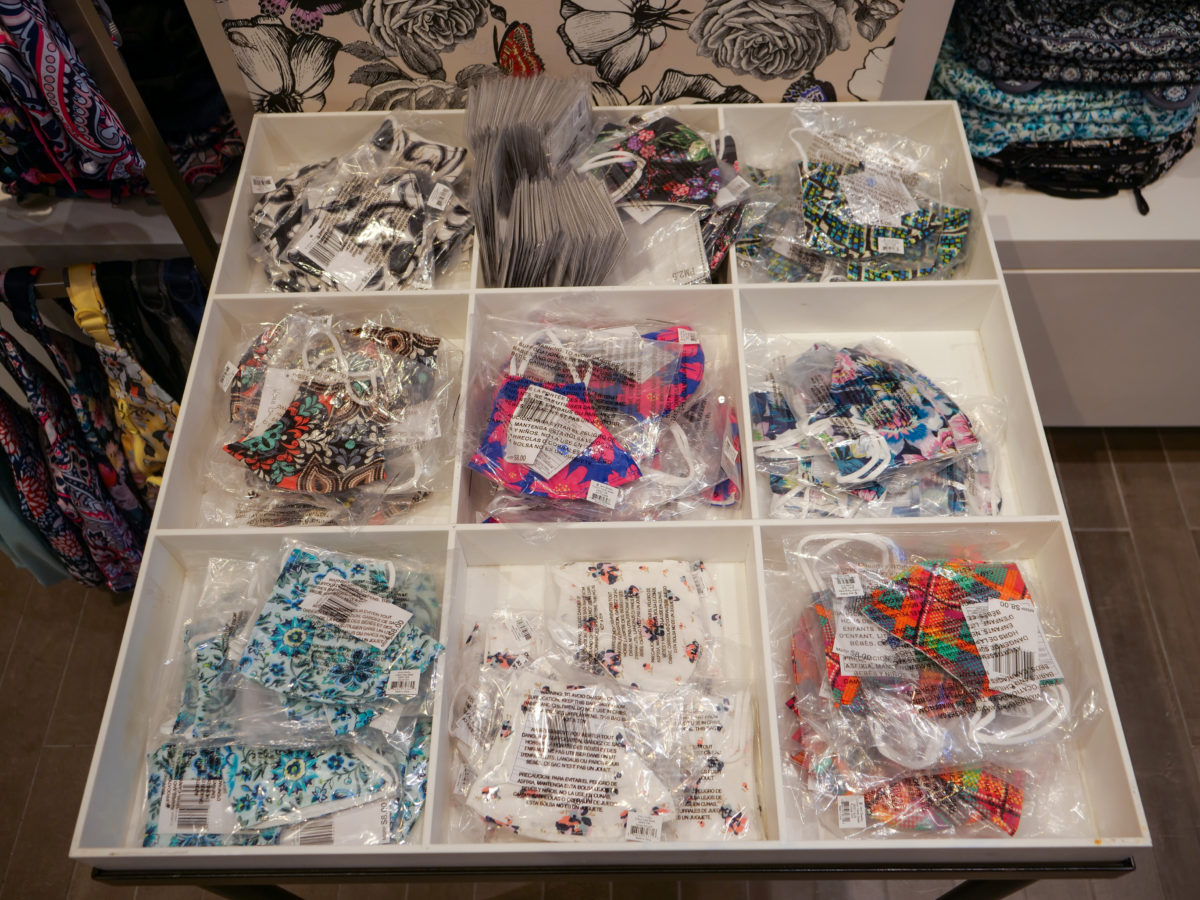 Nearby in the Town Center area, Vera Bradley continues to have a wide variety of colorful masks in stock.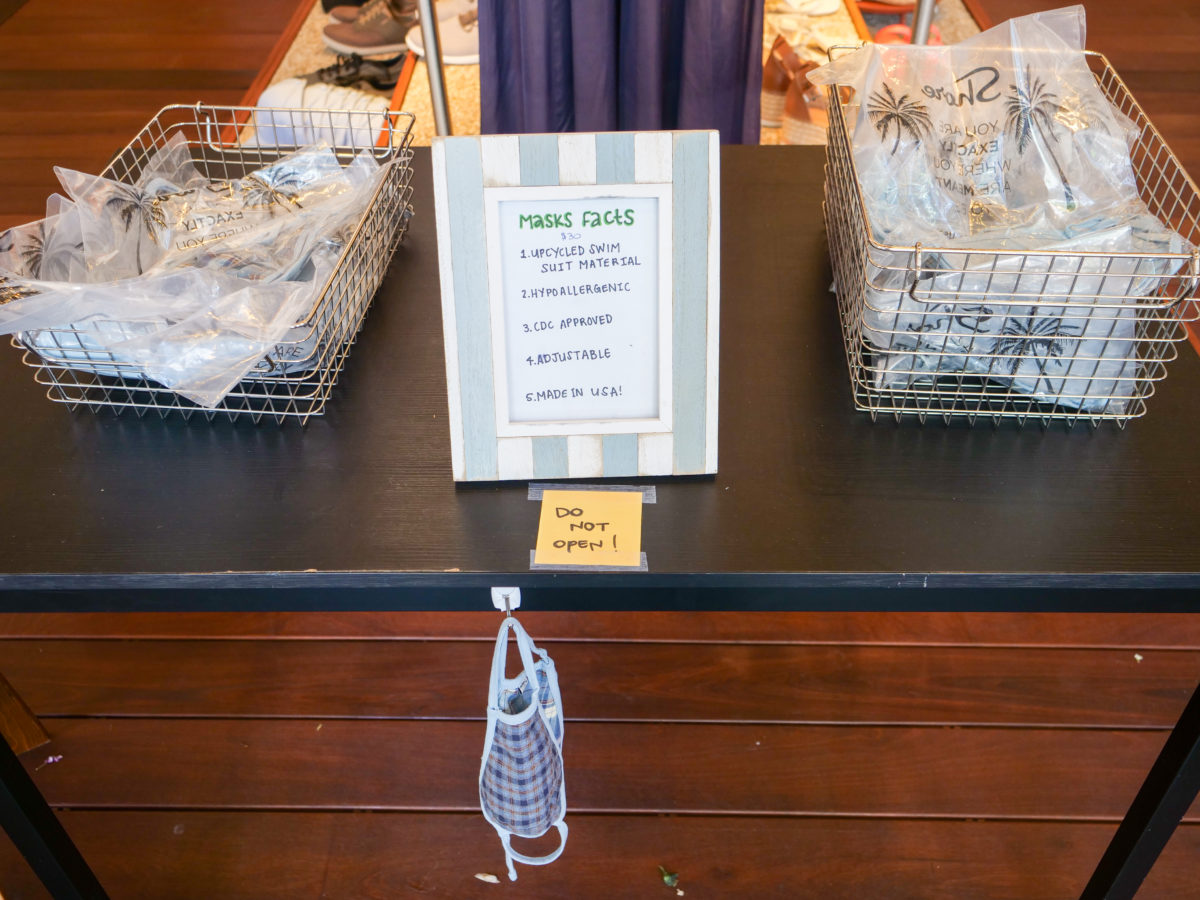 Shore has had a much tougher time keeping a variety of styles in stock. The same is true for American Threads and Sephora, who are both completely sold out of masks at the moment.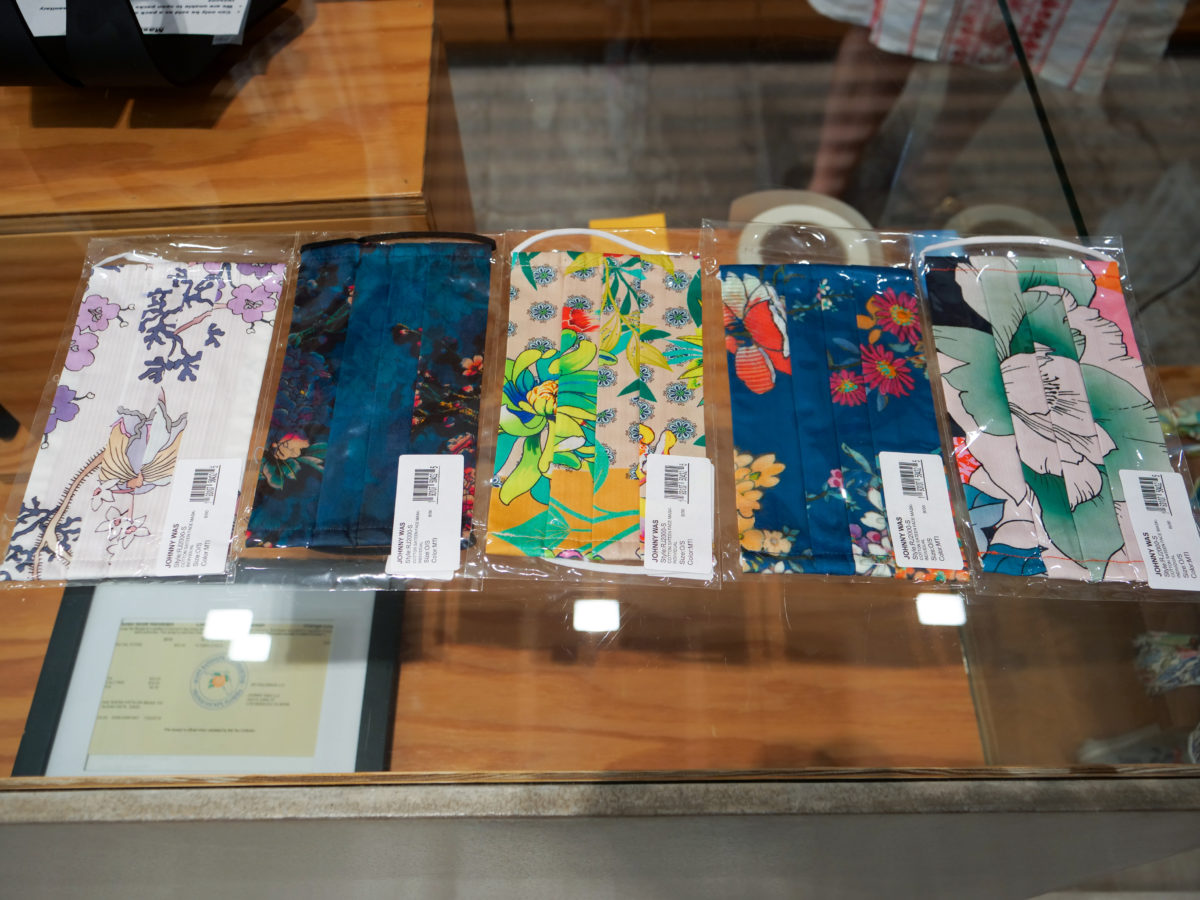 Never fear, though, as other retailers are introducing their own stylish face coverings. Johnny Was gave us a peek at this new set today, which is made of cotton and includes five different styles.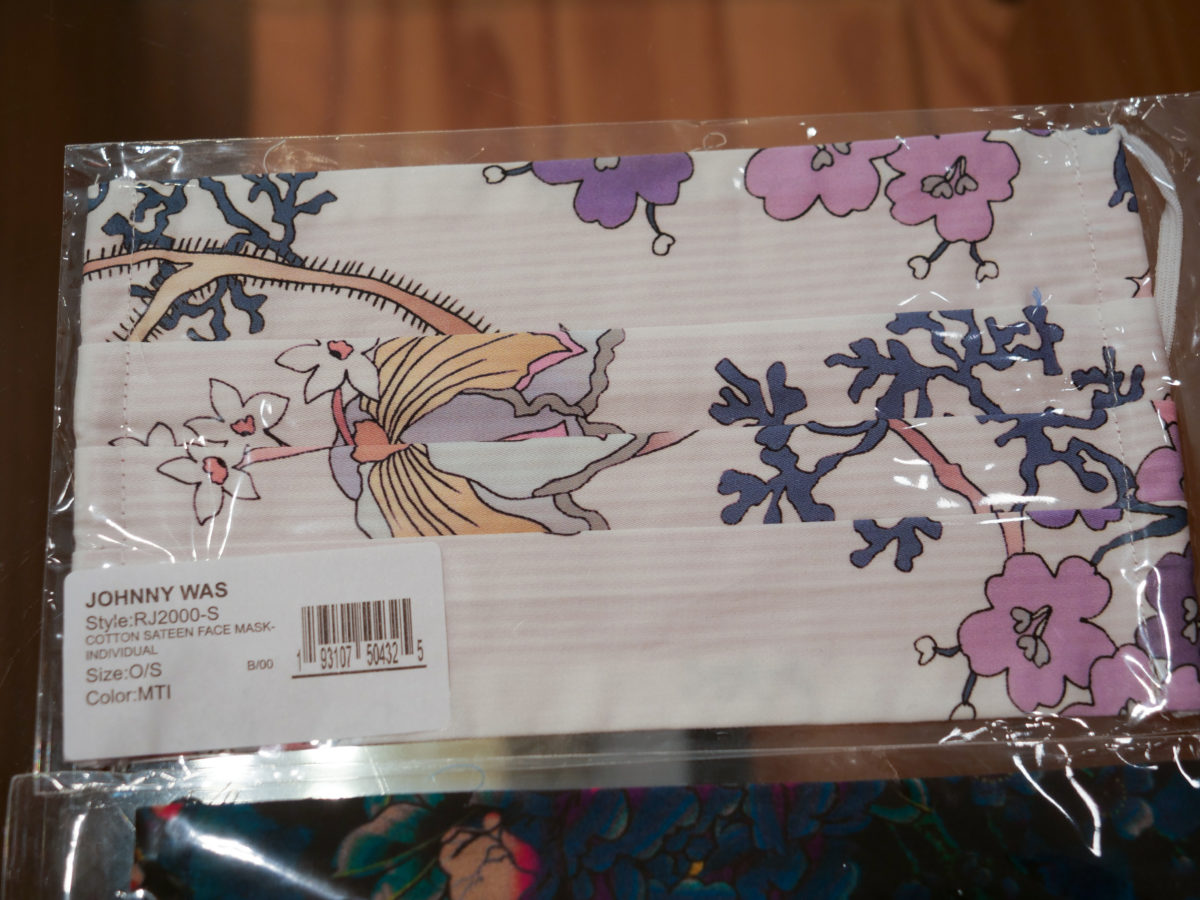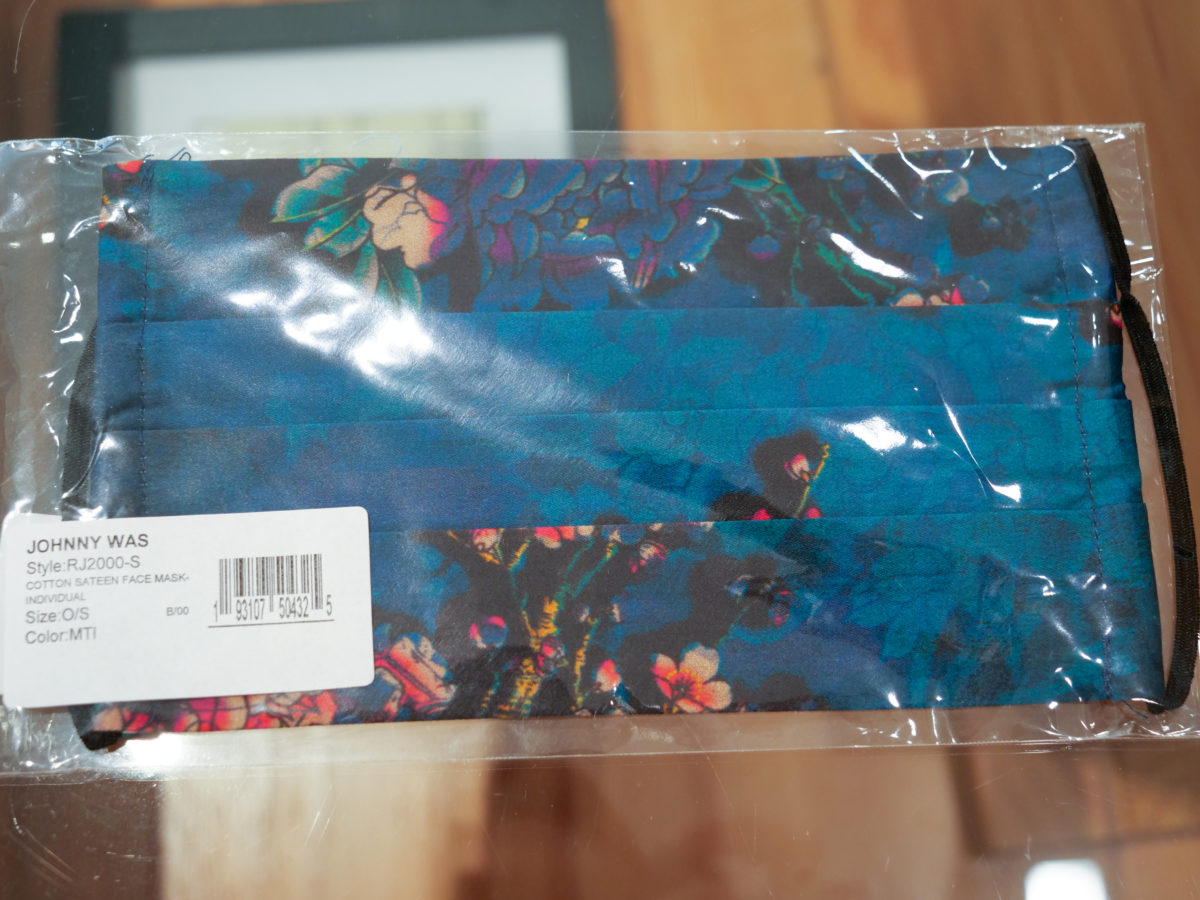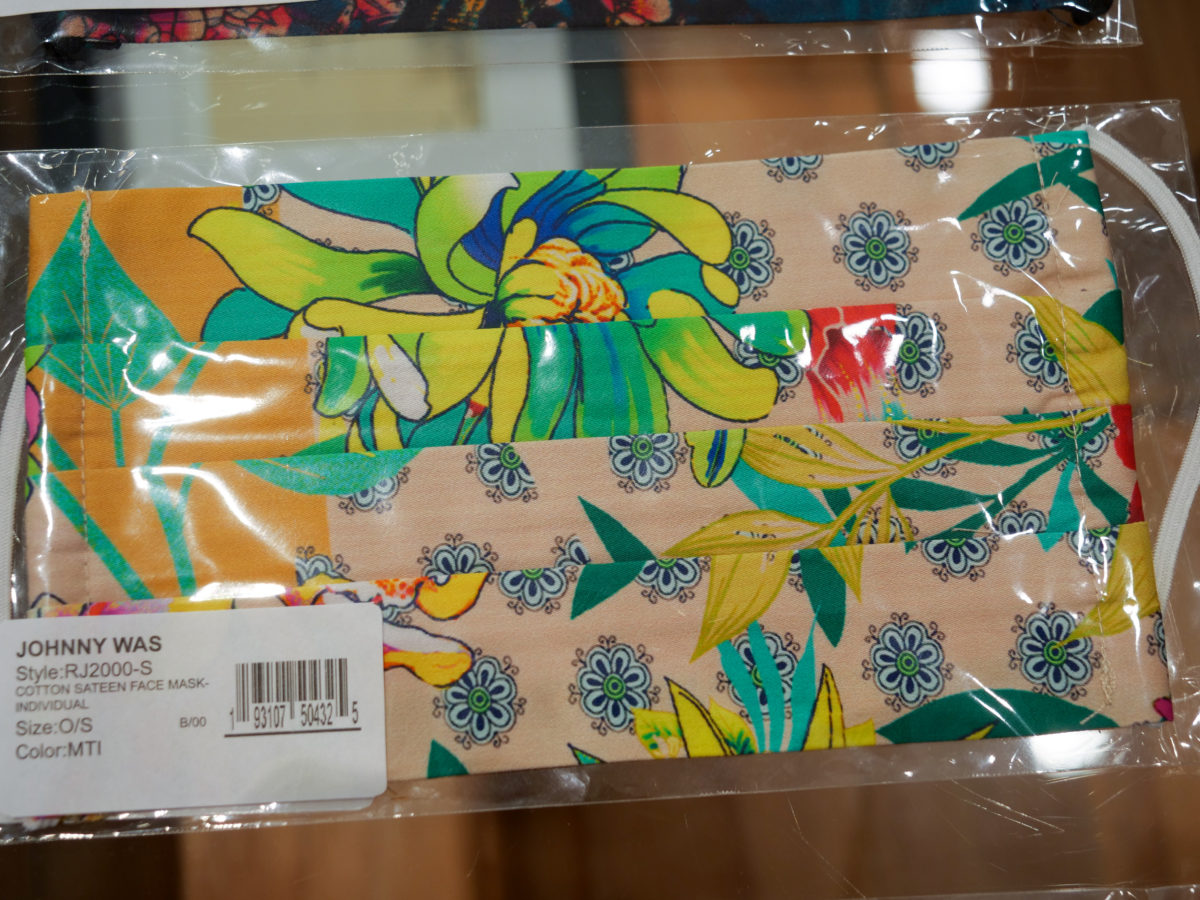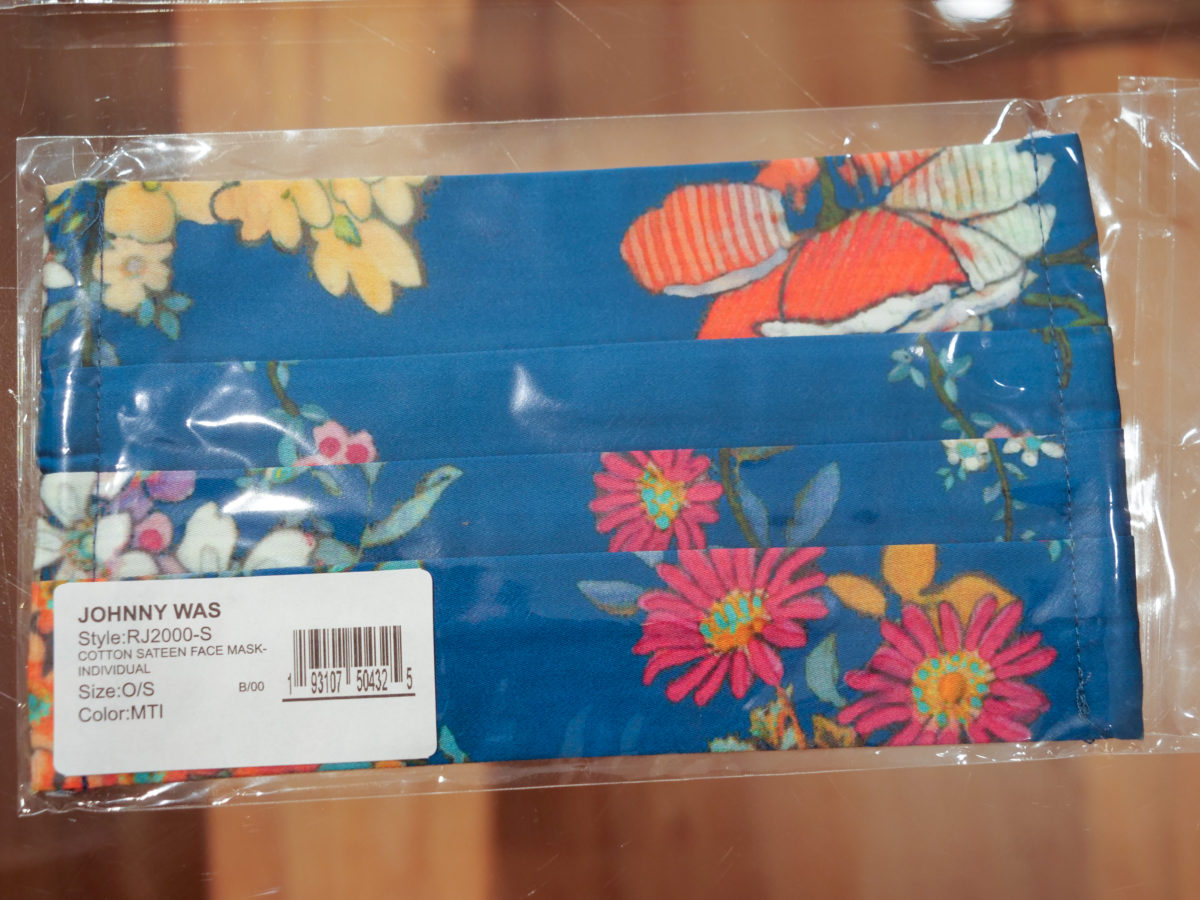 The cotton set pictured will cost $25.00 for the five-pack. Johnny Was will also be selling a set made of silk which will run $40.00 for a five-pack. Both sets are expected to be available for purchase beginning on Friday.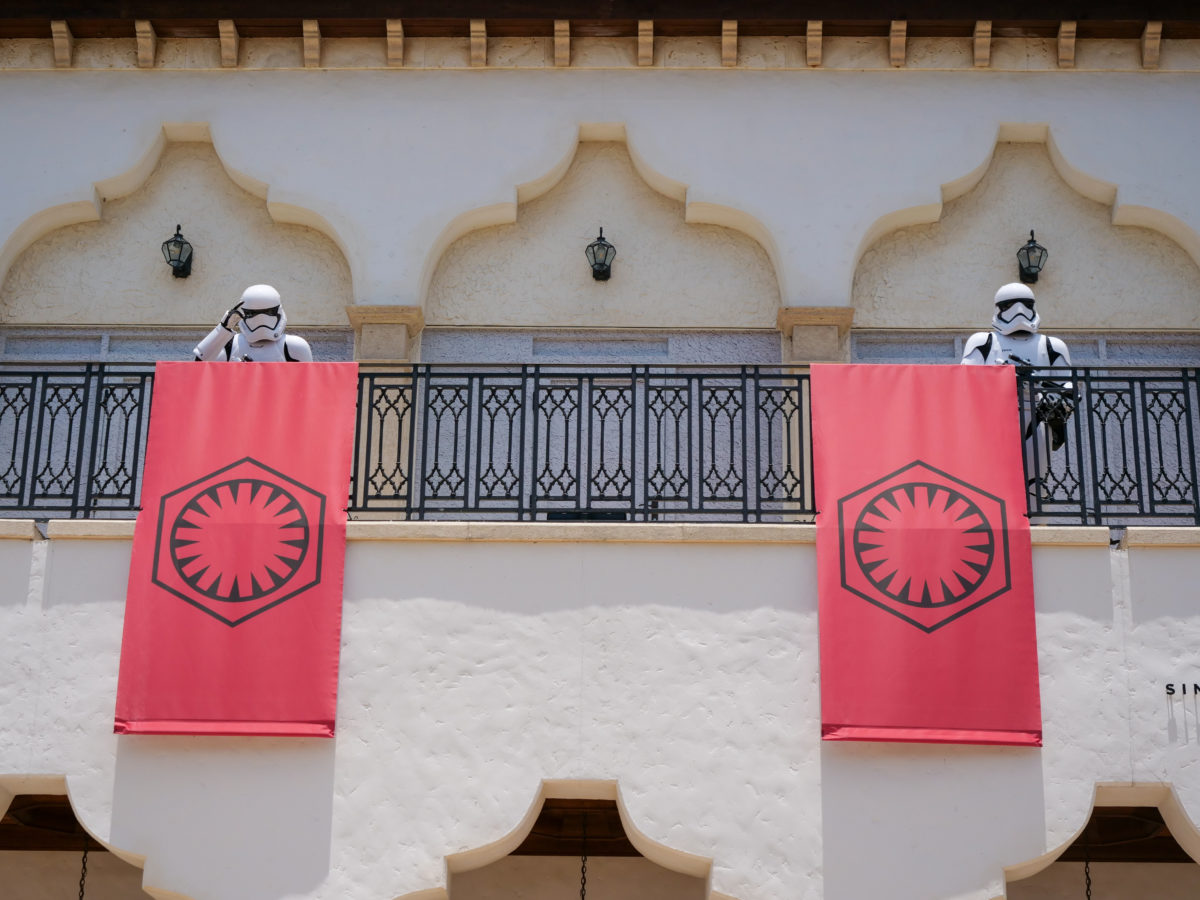 Ever feel like you're being watched?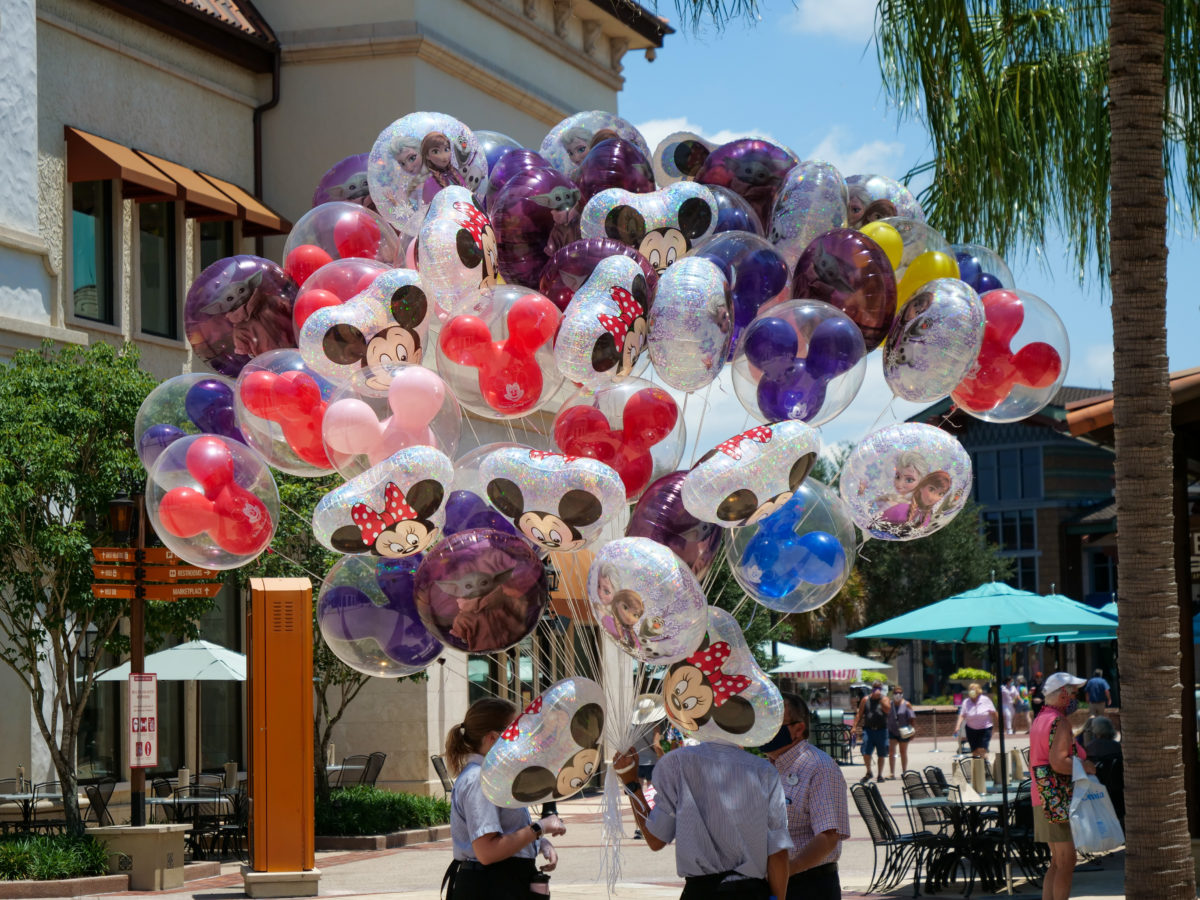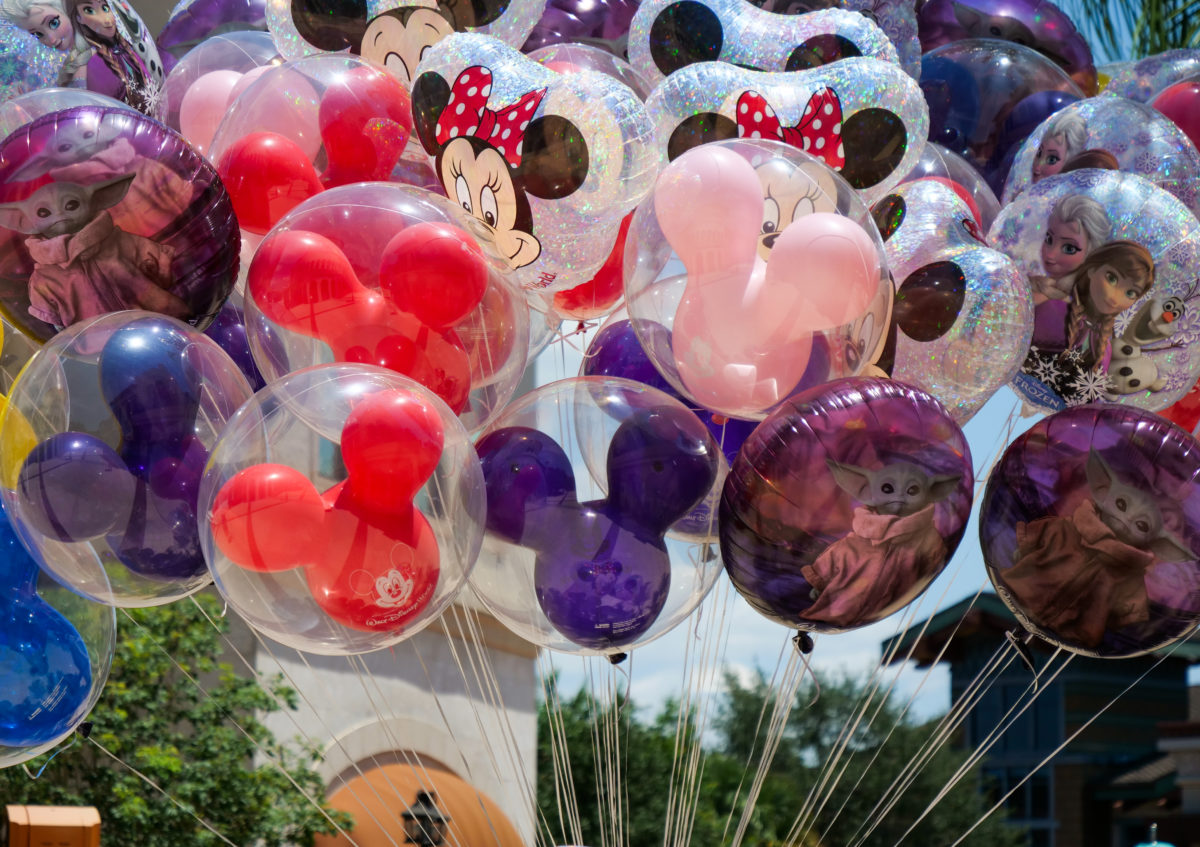 Rounding out our day, we, of course, had to check out the balloon selection. While it doesn't appear that any new varieties have been added since Baby Yoda joined the crew, we still enjoy the sight.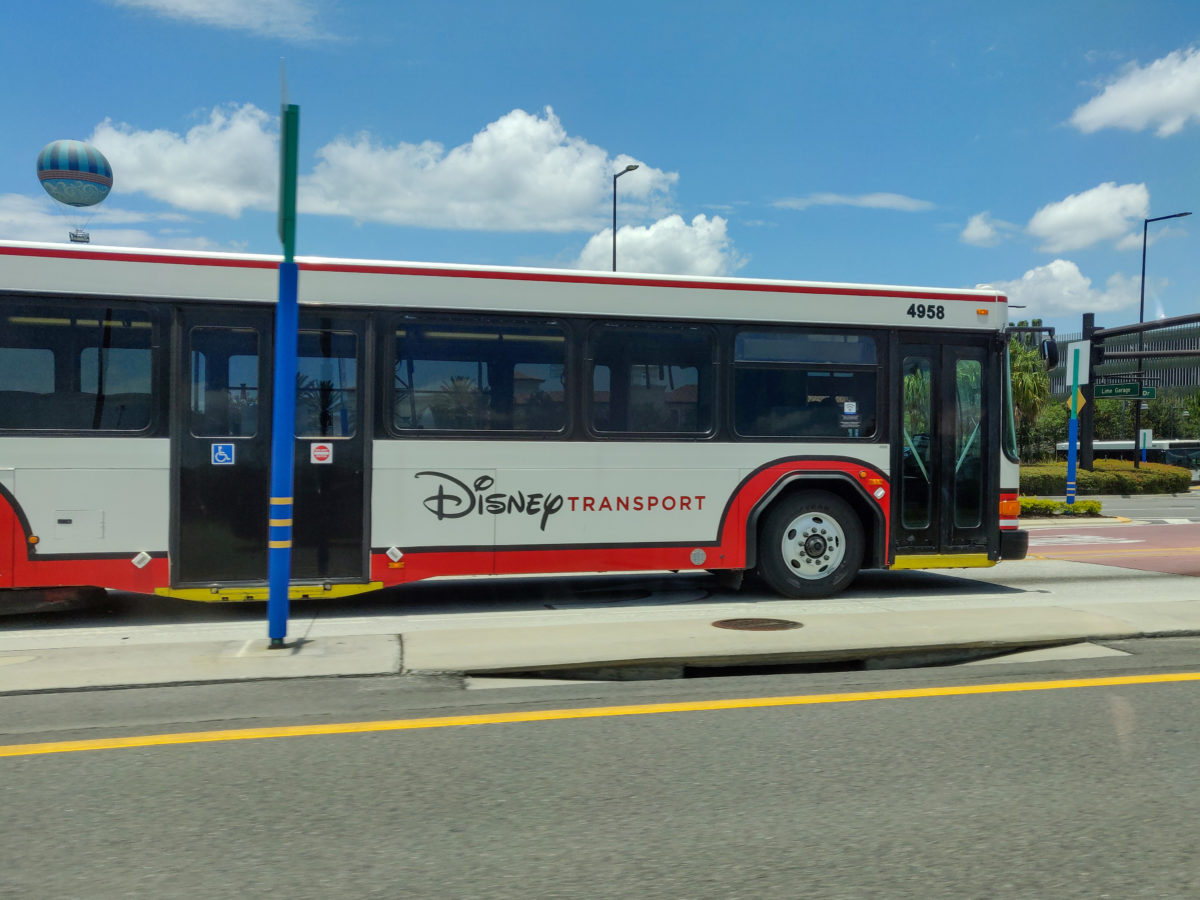 Lastly, and a bit unusual since it's outside of Disney Springs proper, we were treated to something that's been missing for a while – a Disney bus! We expect to see many more of these next week when the DVC resorts reopen to guests.
Thanks for joining us on our daily trek through Disney Springs. If you enjoy our Photo Reports, check out our Instagram account by clicking here and following @WDWNT for even more great photos from the Disney parks around the world.