Greetings from a relatively crowded Magic Kingdom! While we are early into our time with the "new normal" at Walt Disney World, each day presents some new changes and adjustments. Today is no different, with some exceptionally long lines and waits when compared with the last two weeks. We also found some new merchandise and had lots of character sightings. Let's head in and take a look.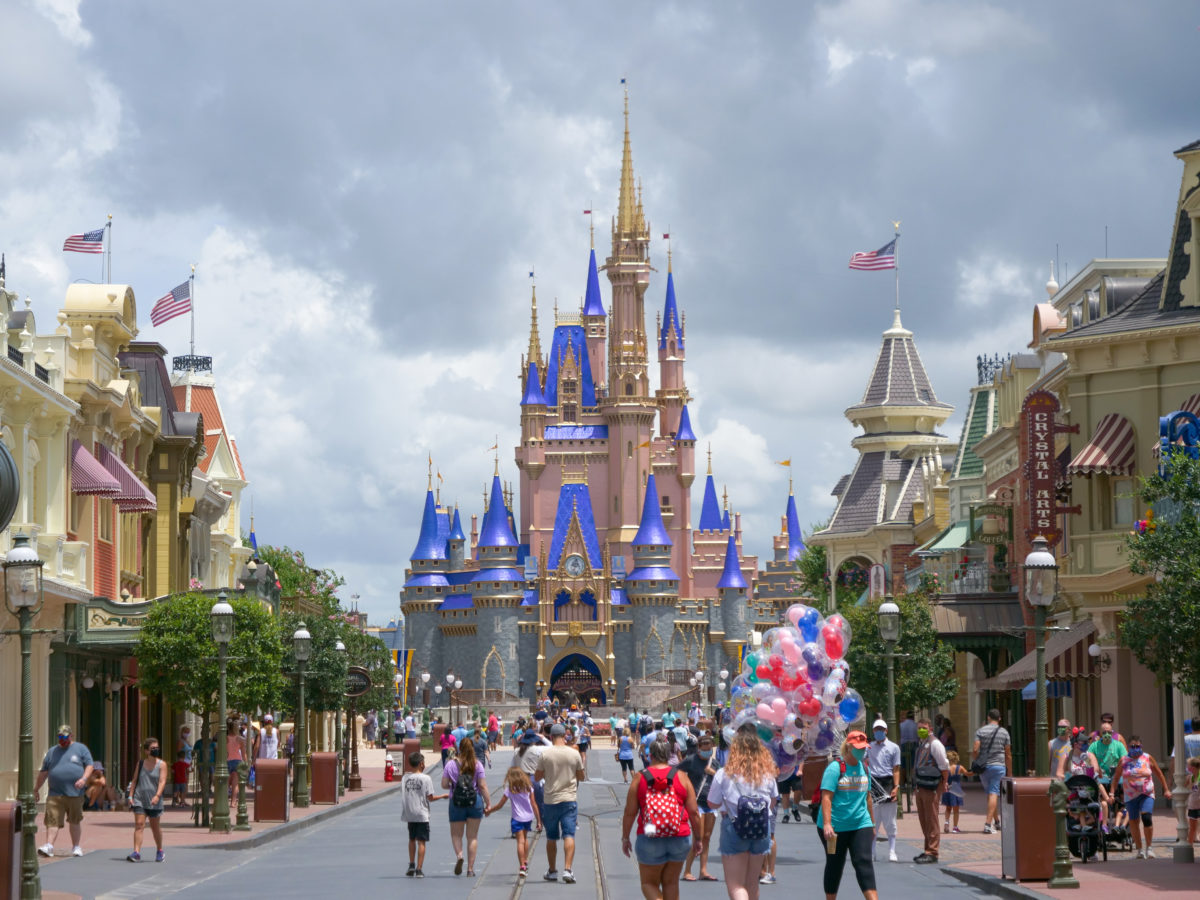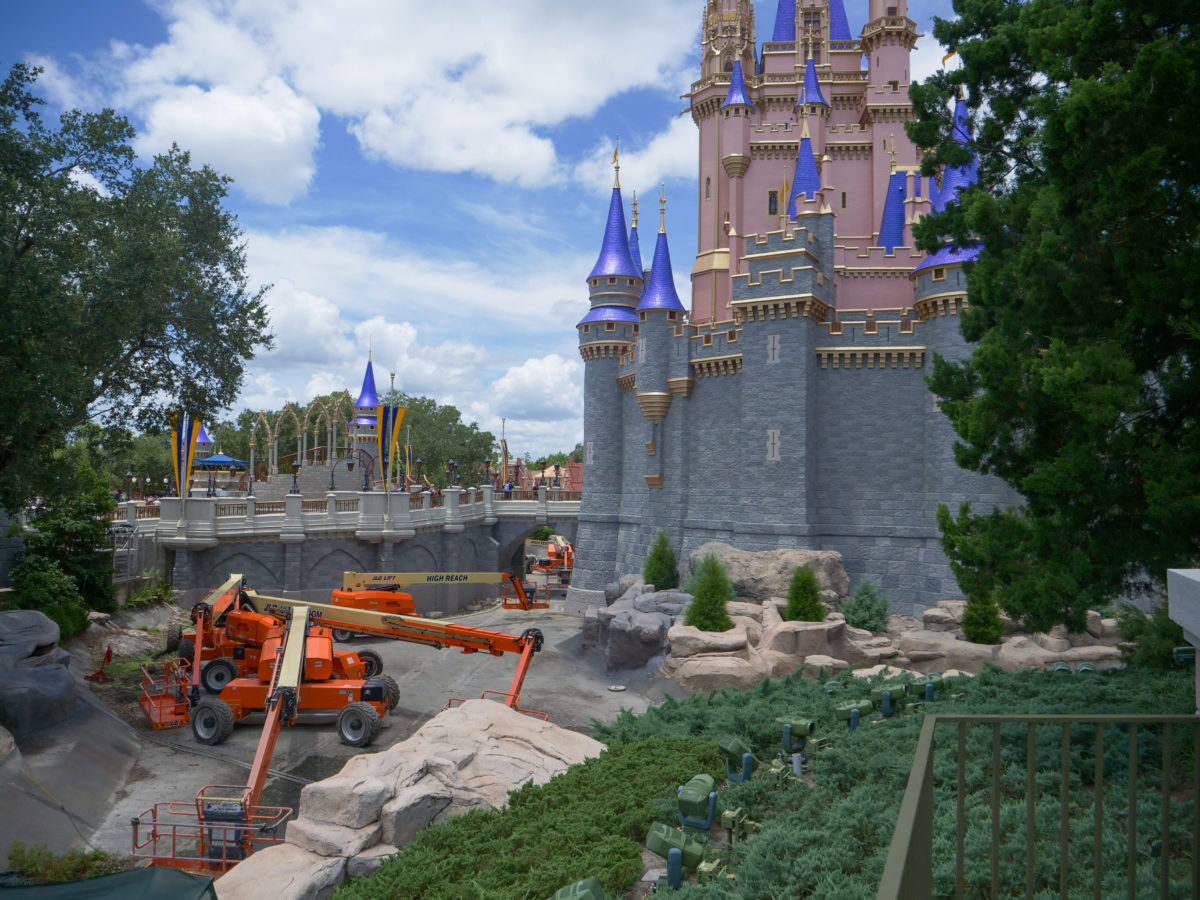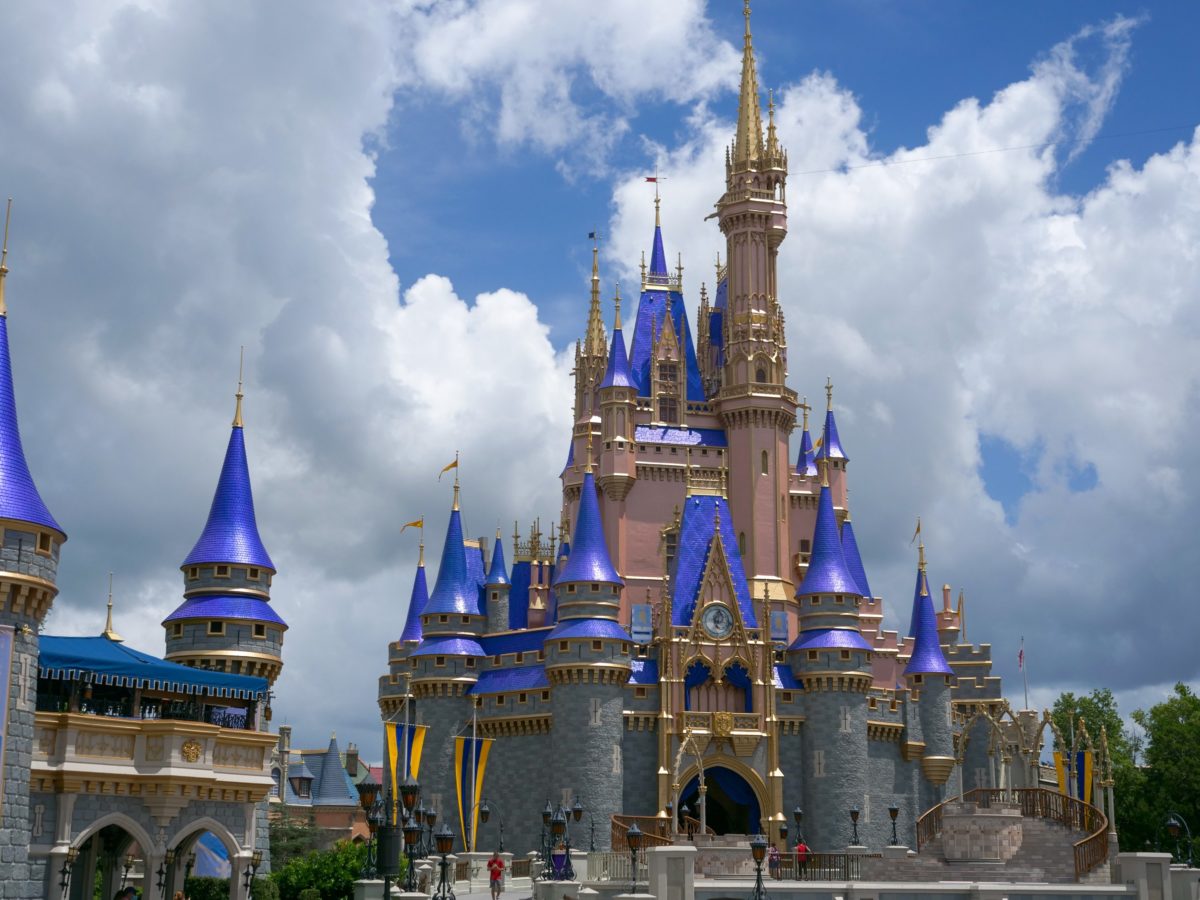 If pictures of Cinderella Castle a priority for you during your visits, weekends have been the best time during the castle makeover as the crews generally take the weekends off. The lifts are still present in the moat but are not visible in most castle pictures.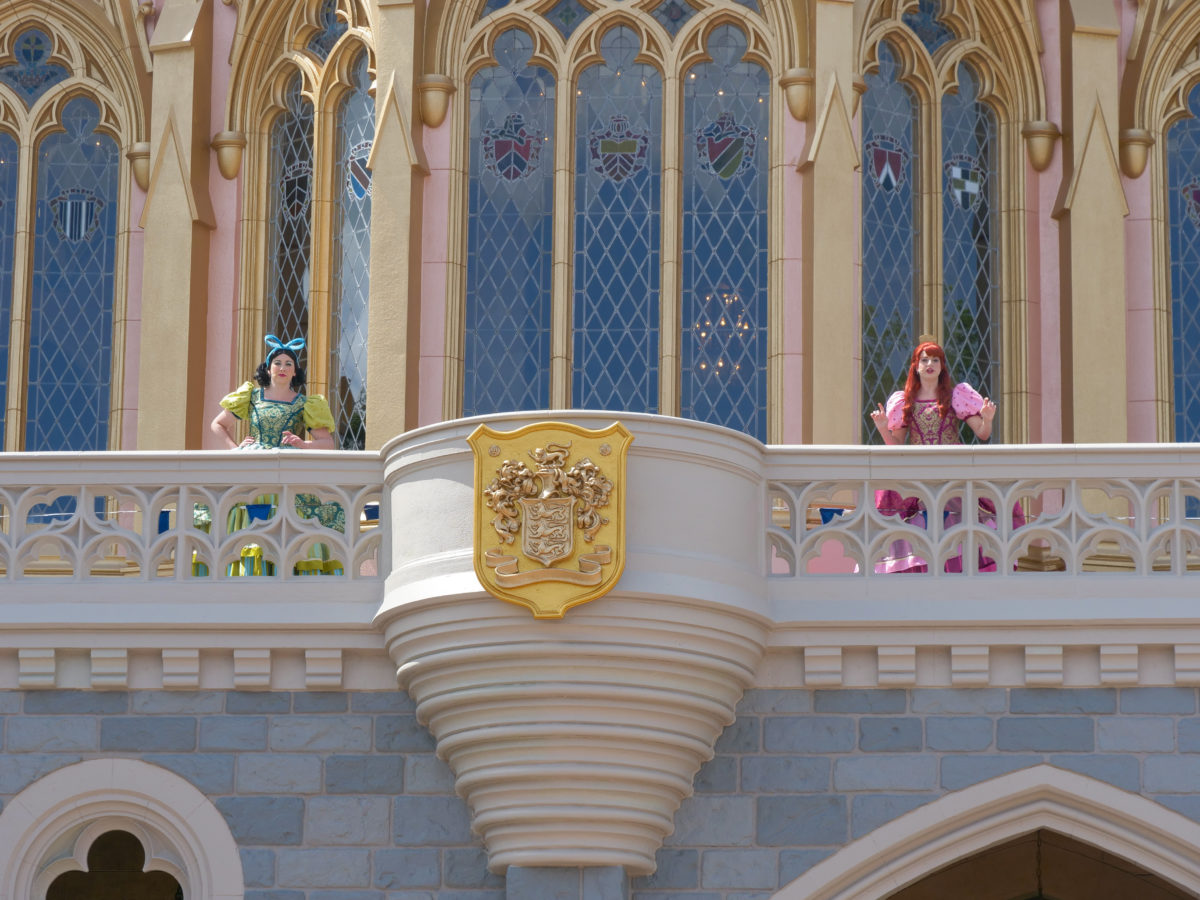 The rear of the aforementioned castle holds the first of our many character interactions today, starting with the Evil Stepsisters, Anastasia, and Drizella.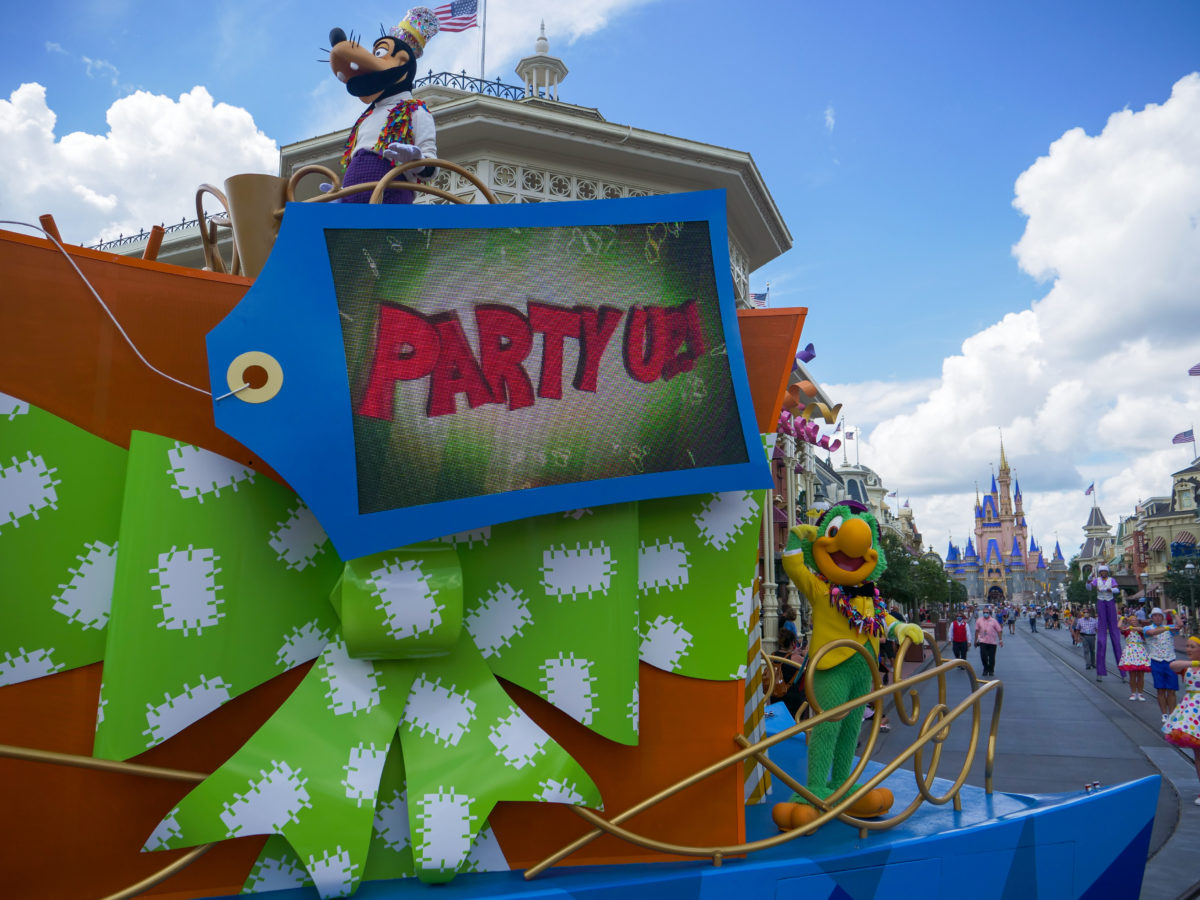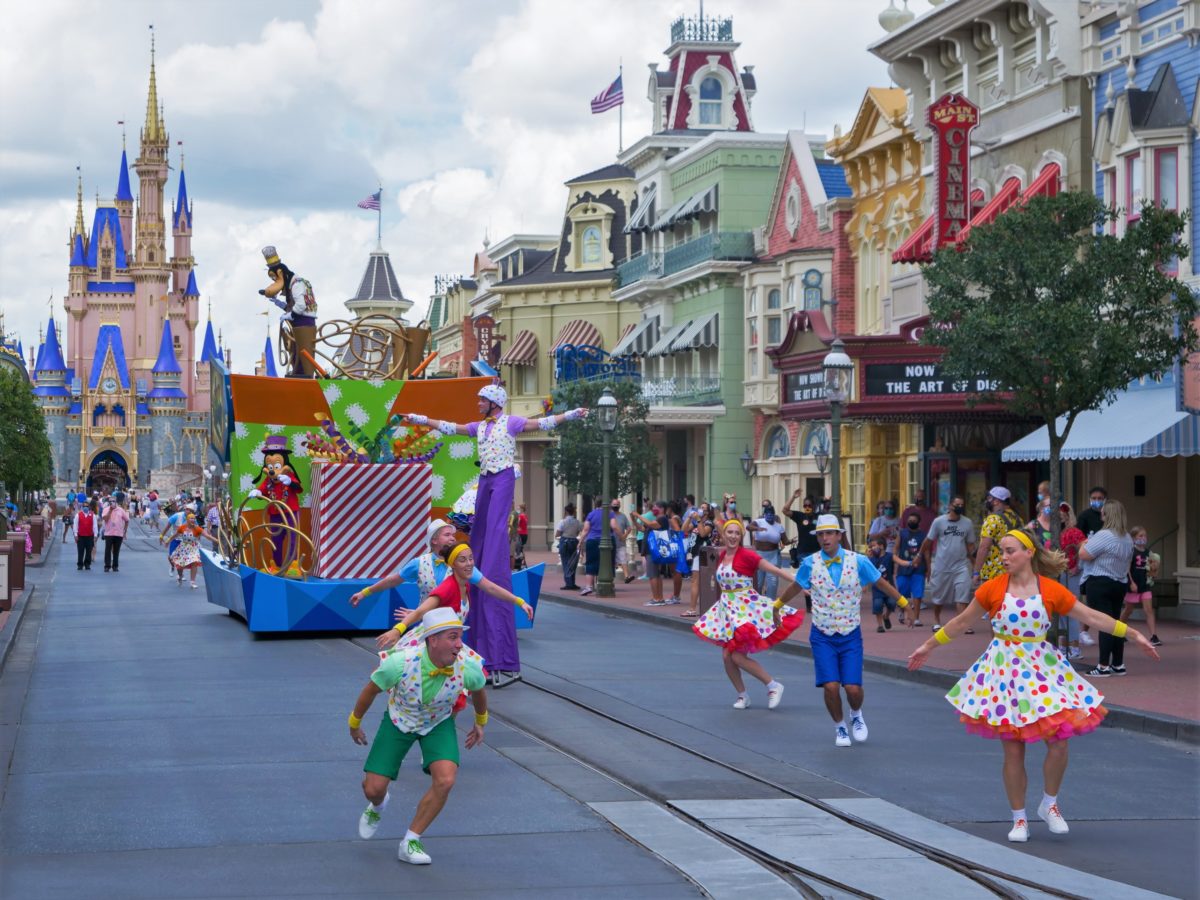 We also had an opportunity to catch "A Goofy Cavalcade" rolling down Main Street USA.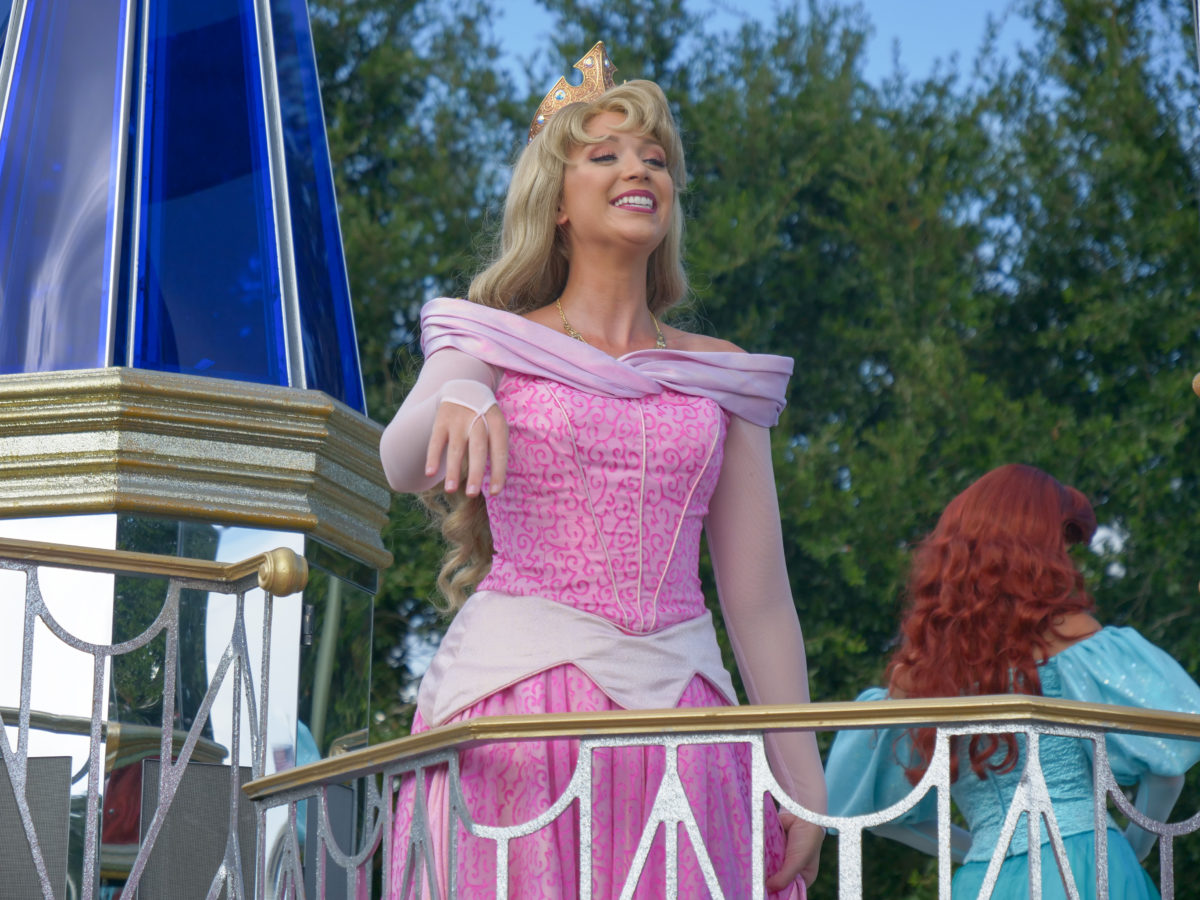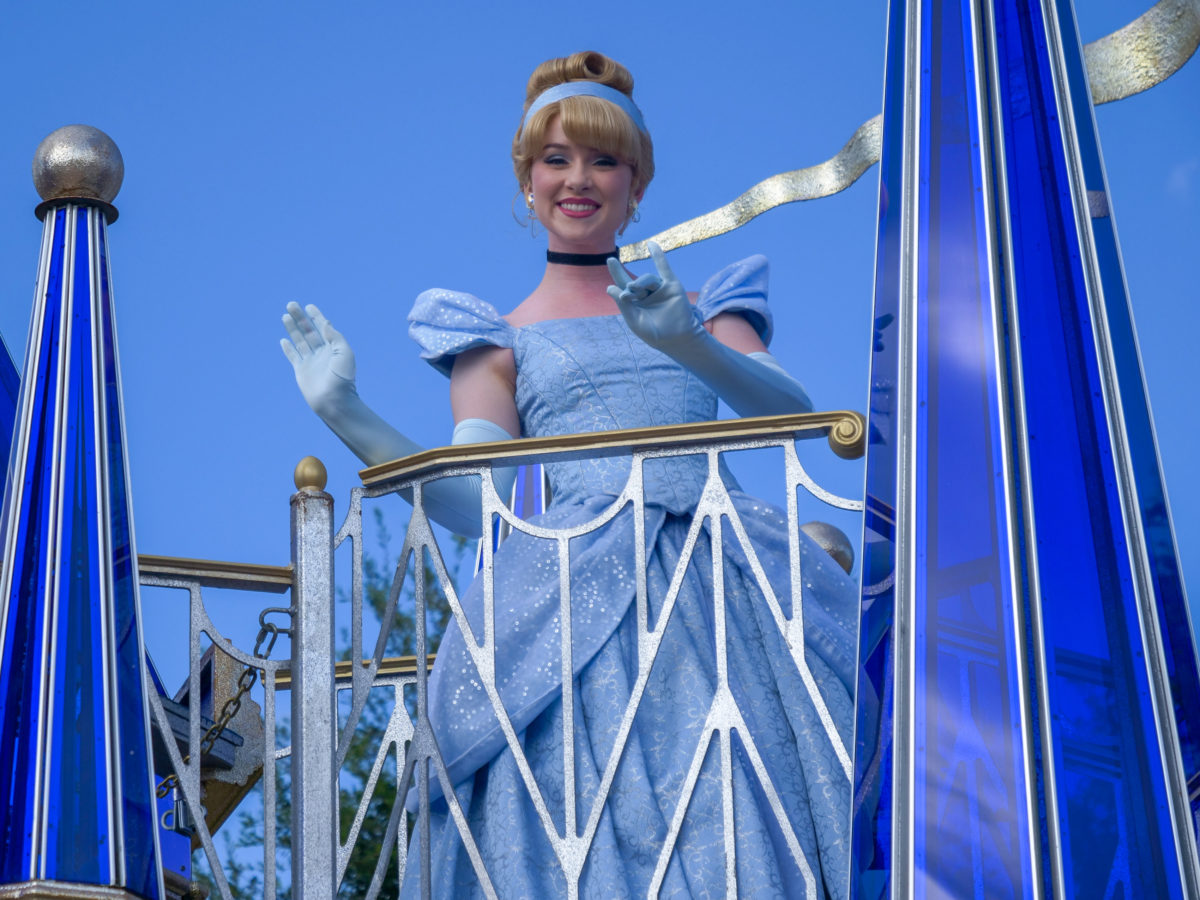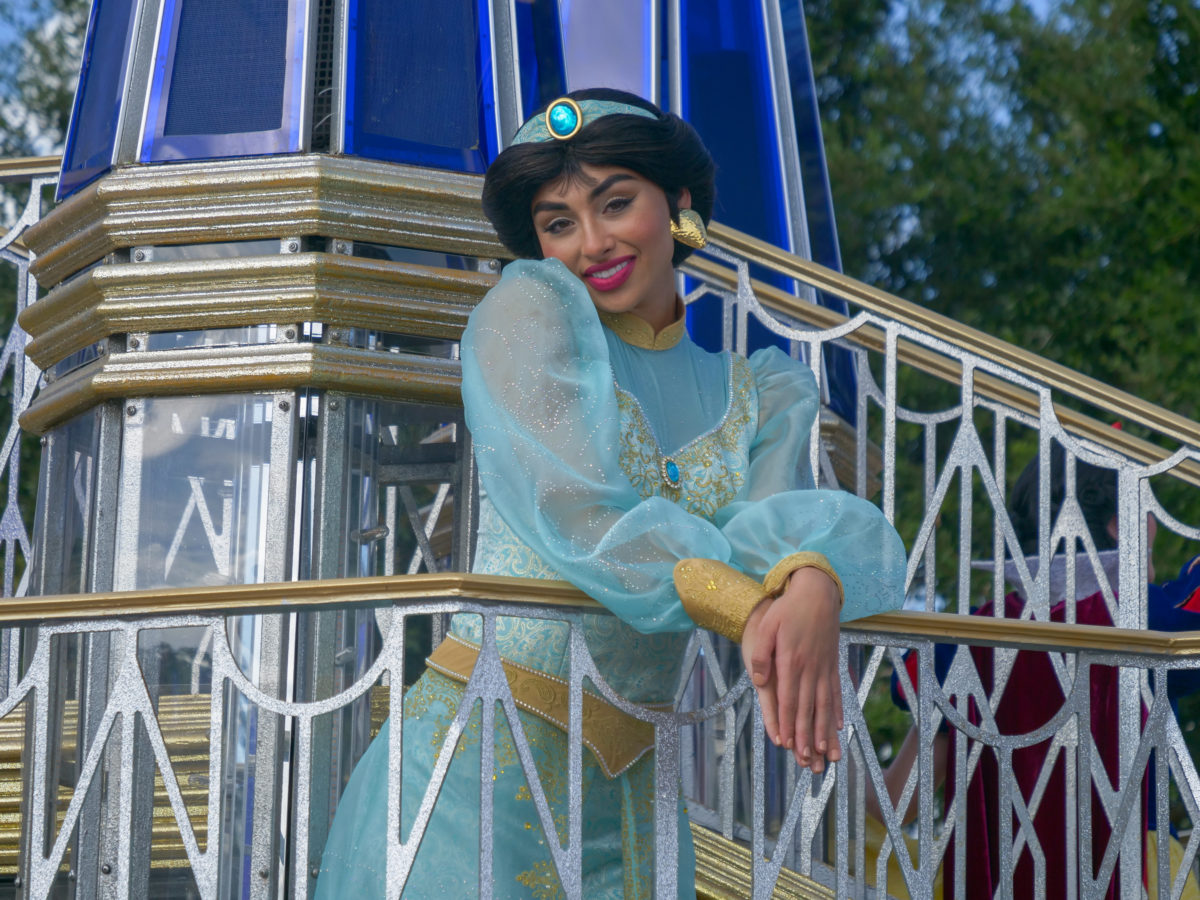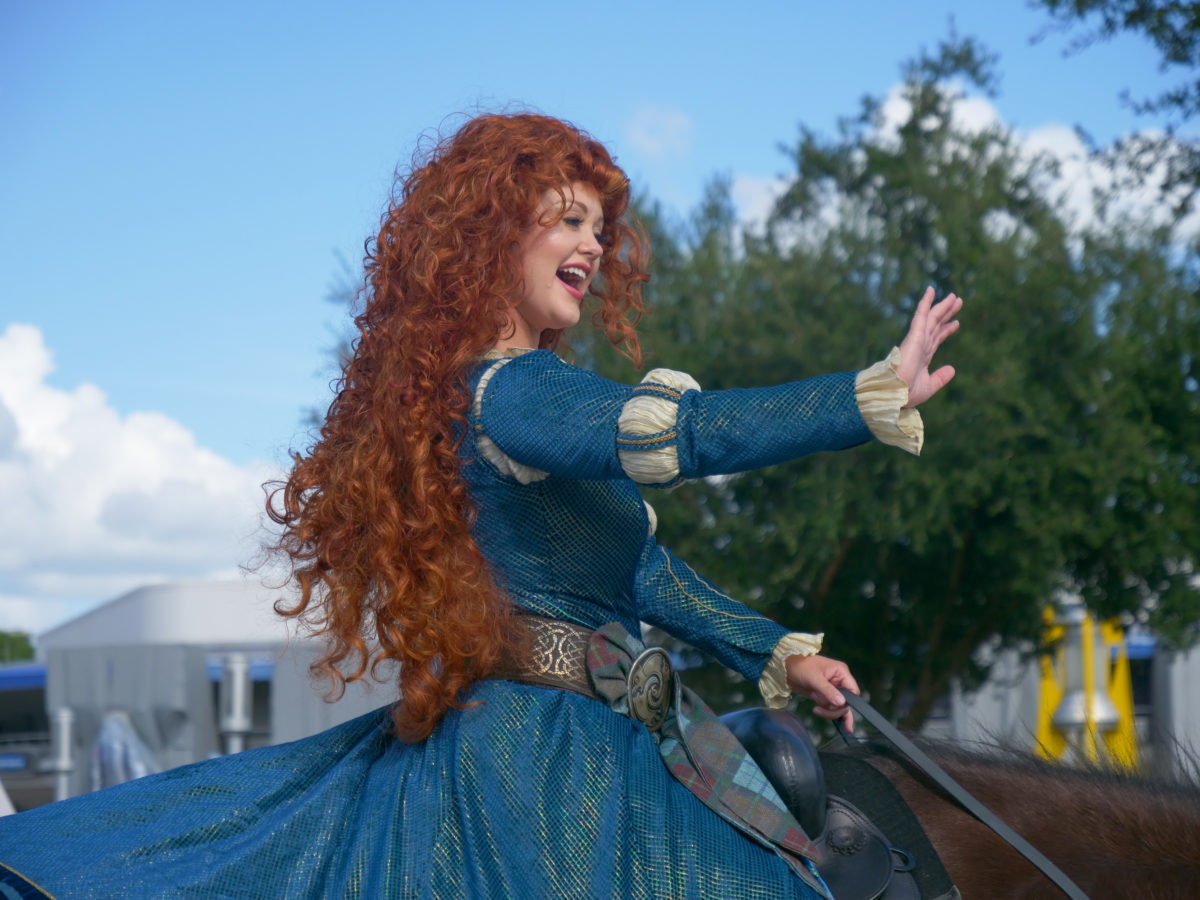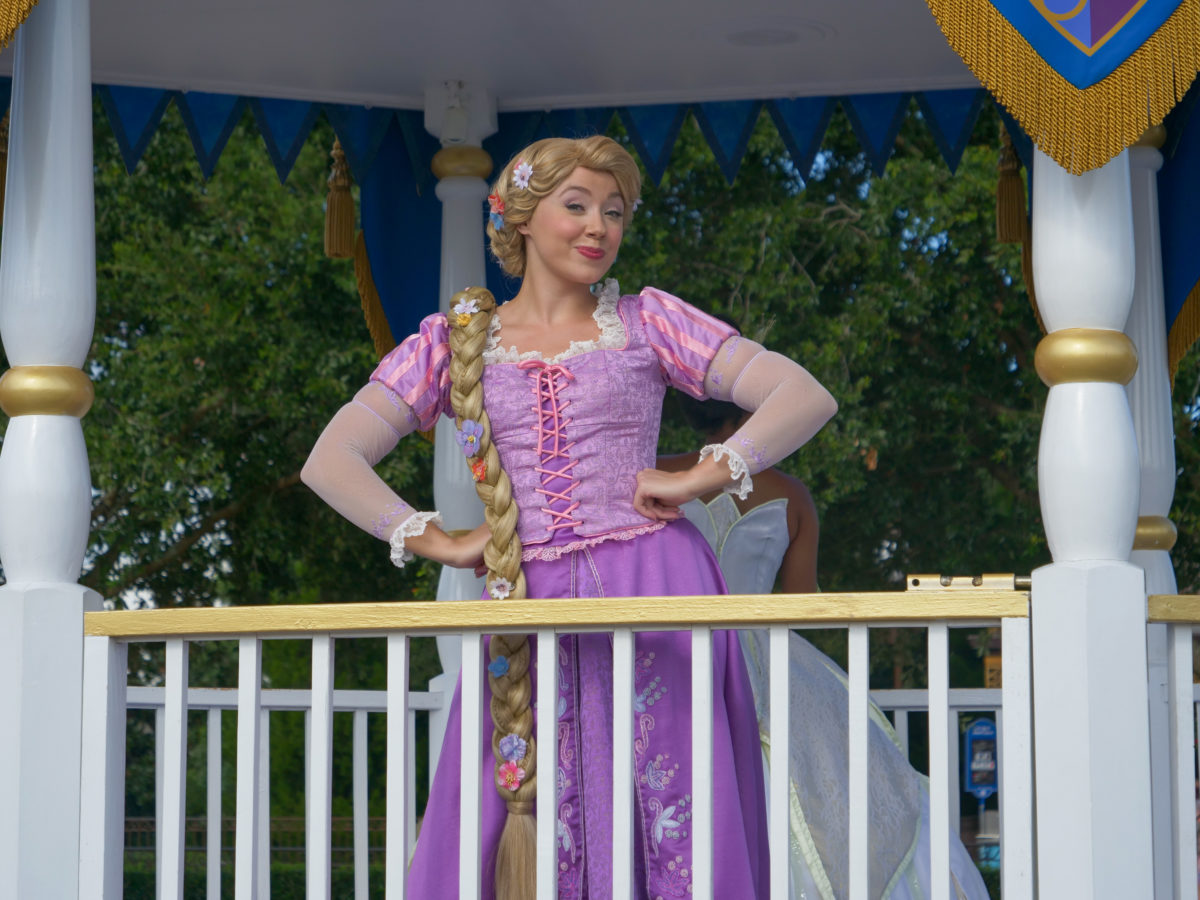 As part of the Royal Princess Processional, we were able to interact with classic Princesses such as Aurora and Cinderella, as well as more recent ones like Jasmine, Merida, and Rapunzel.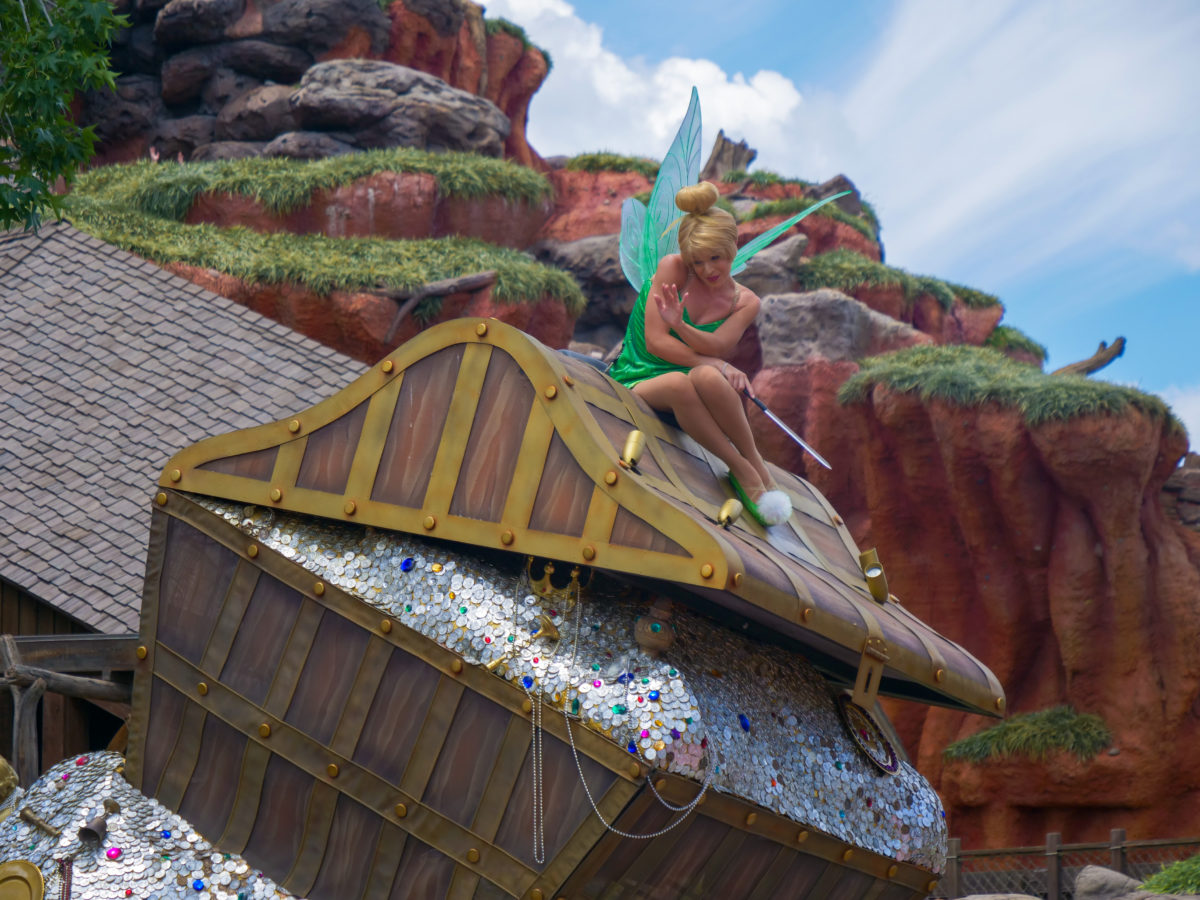 Tinkerbell also has her own occasional procession through Frontierland, Liberty Square, the Hub, and down Main Street.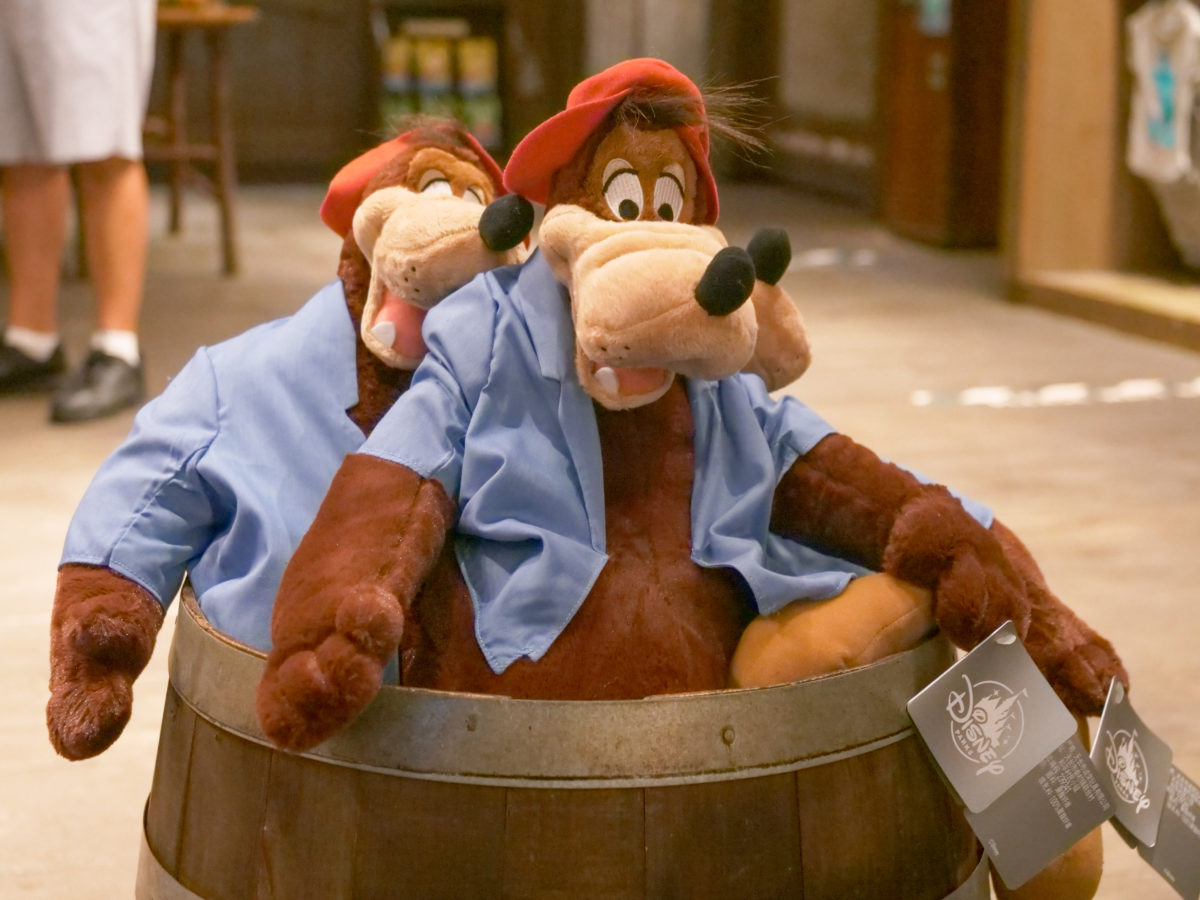 Moving onto merchandise, Br'er Bear was the sole piece of Splash Mountain merch available in the park today.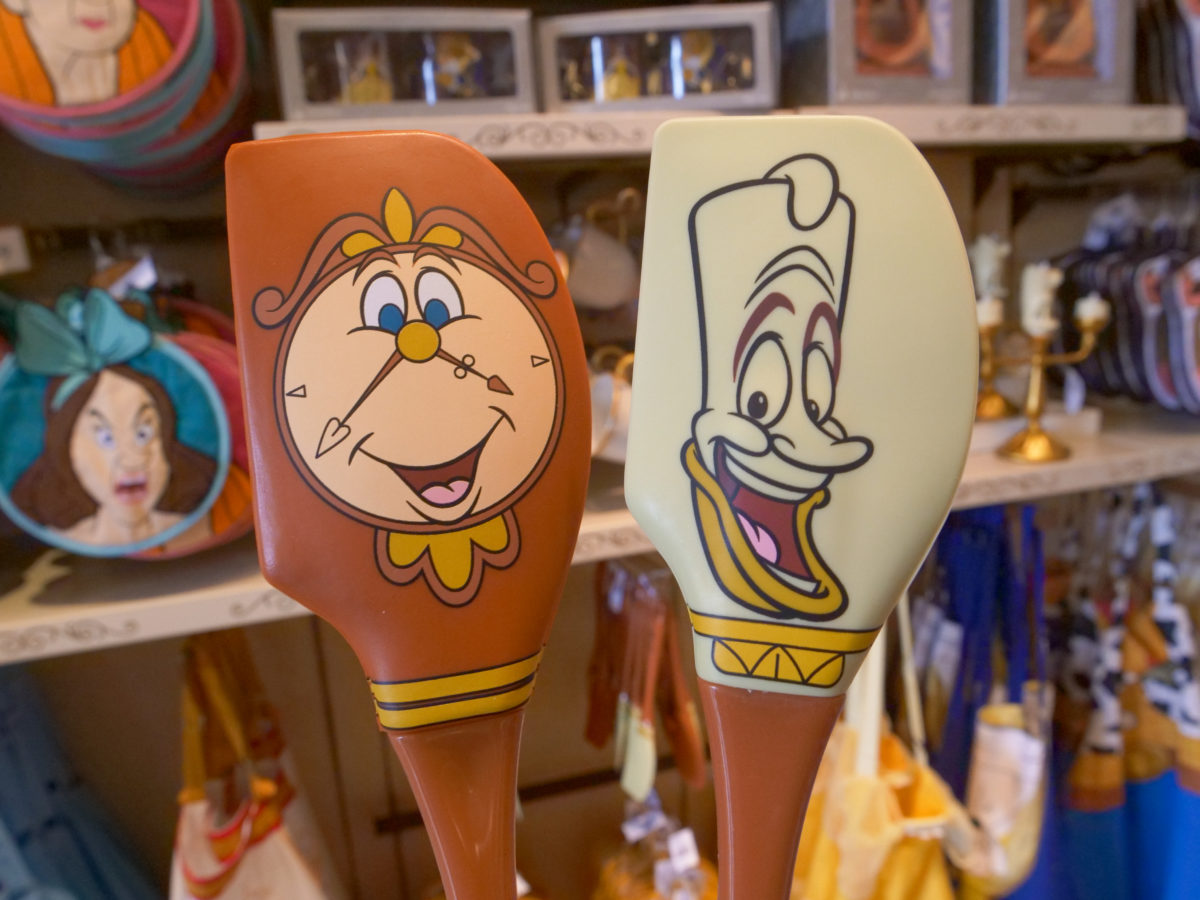 Taking a look at new items, this Cogsworth and Lumiere spatula set makes its debut at The Emporium on Main Street. The set retails for $19.99.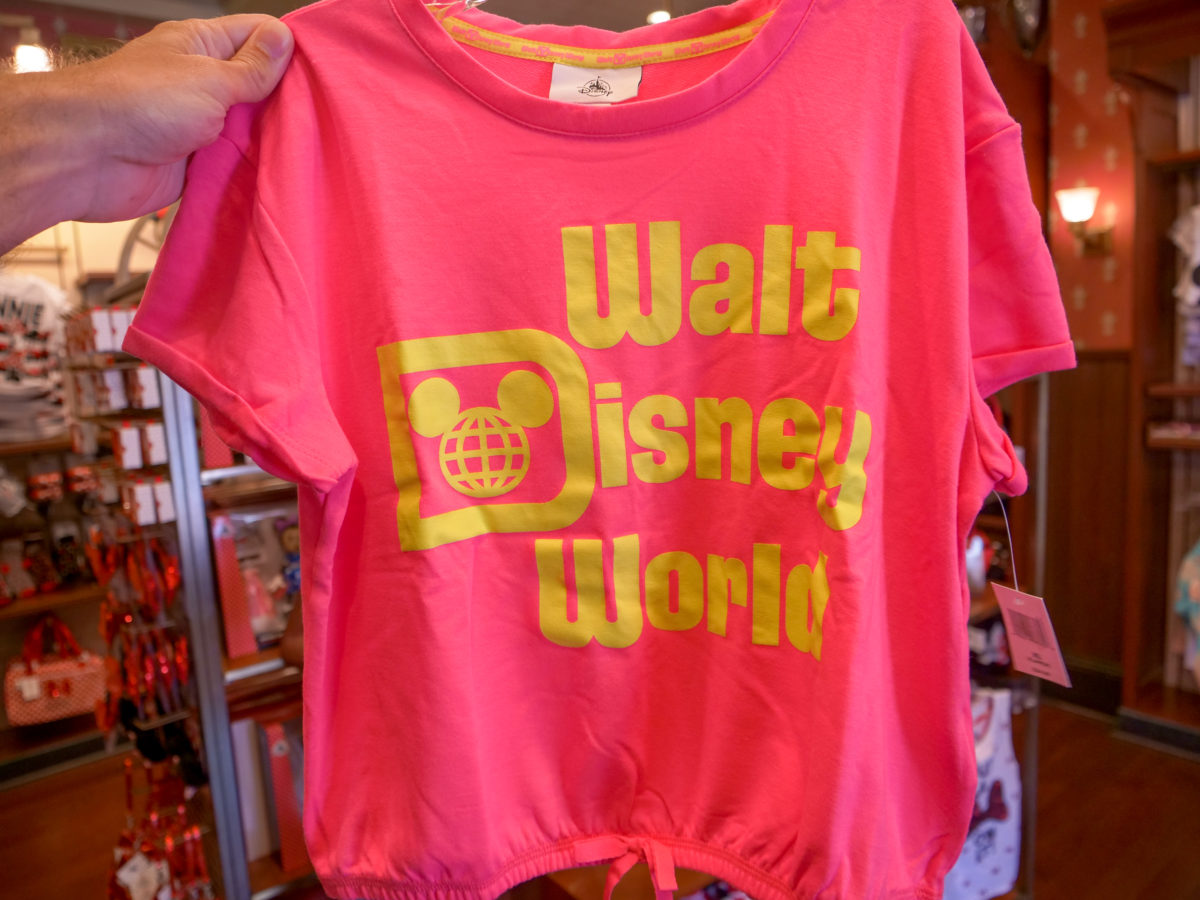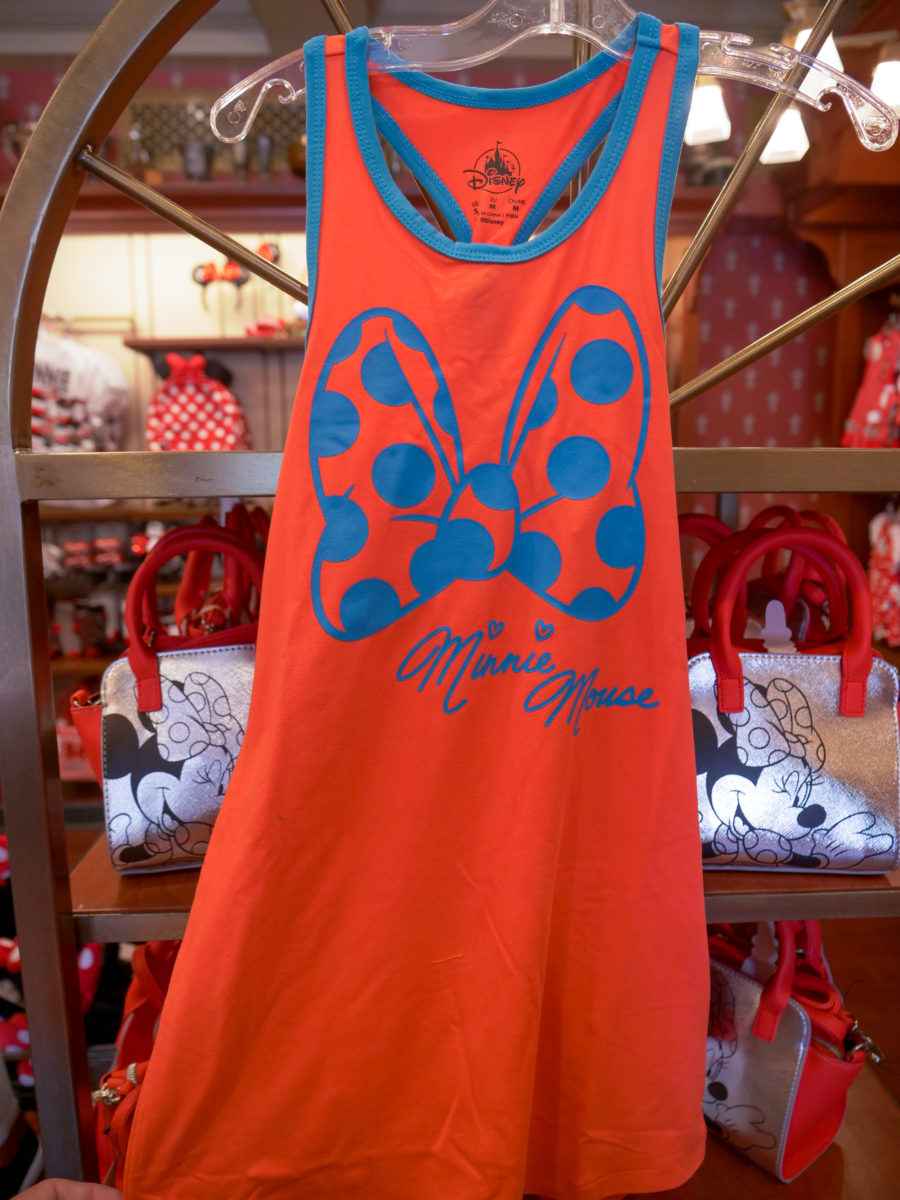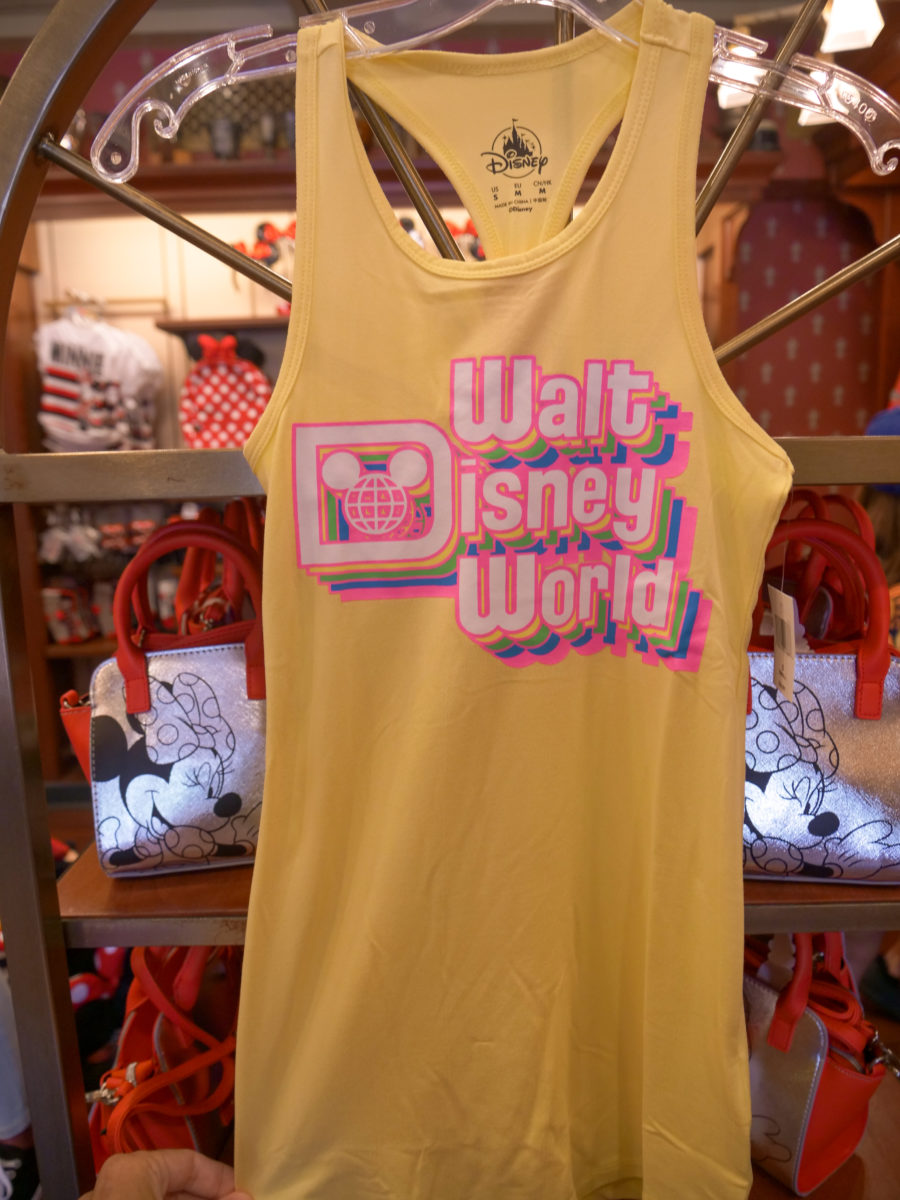 Also at The Emporium, these bright tops have been added to the ever-expanding neon line of apparel.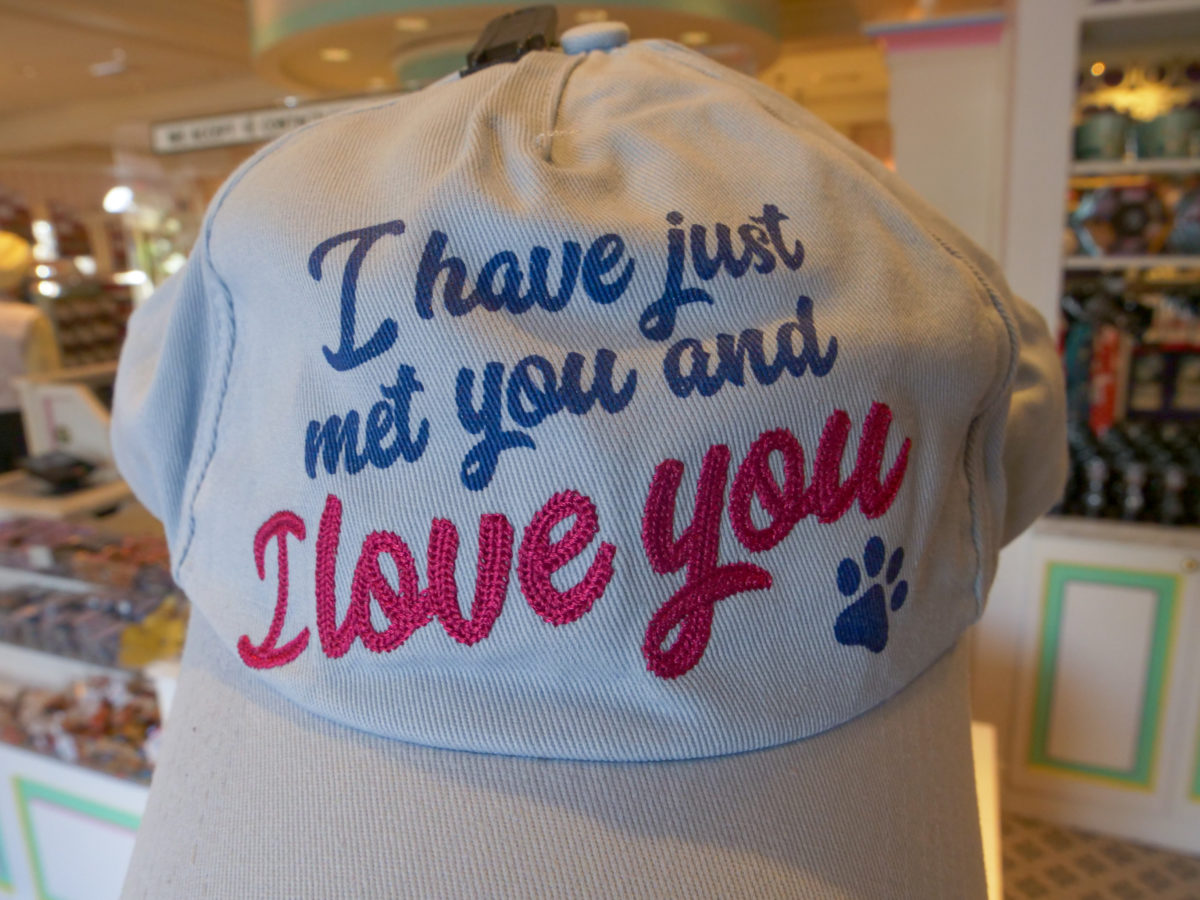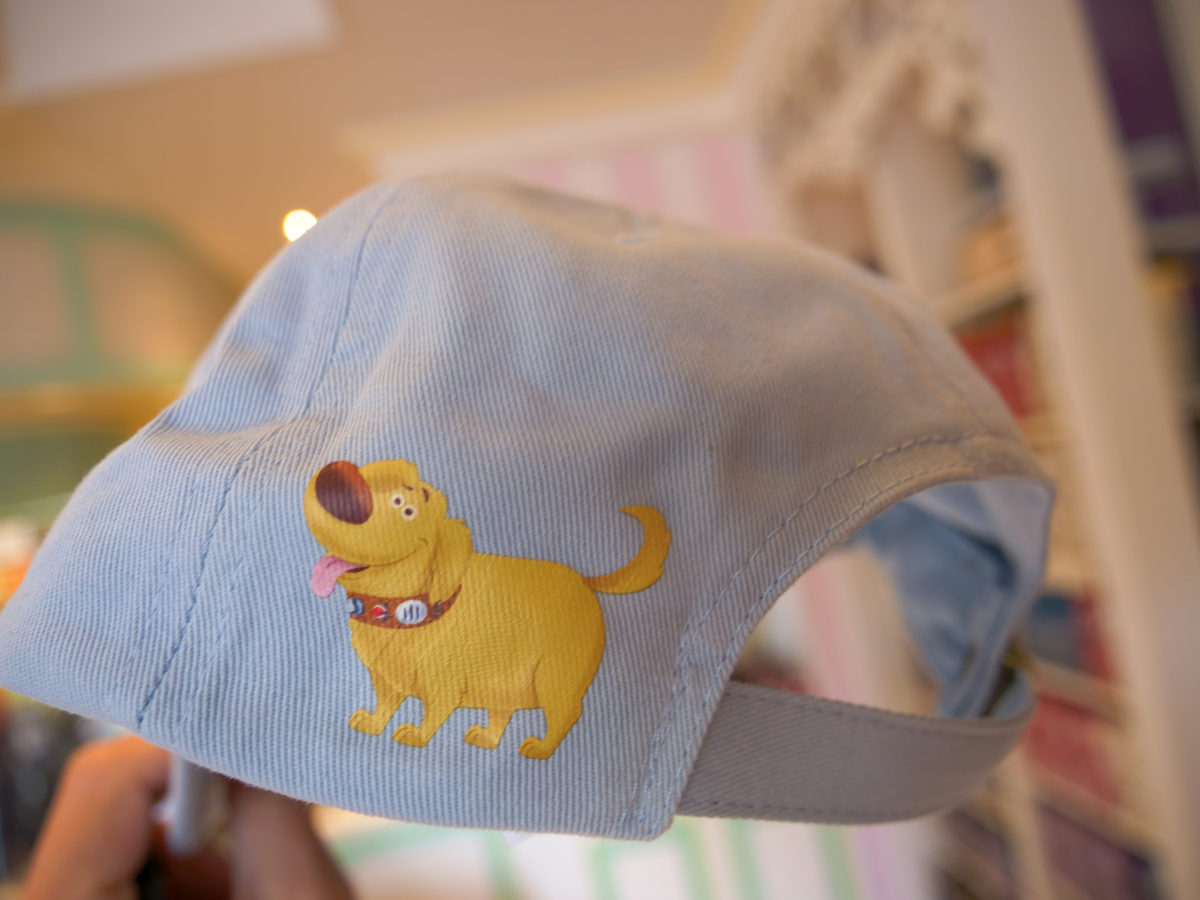 At The Chapeau, this Up hat has made an appearance, and features Dug on the side of the headwear. It sells for $27.99.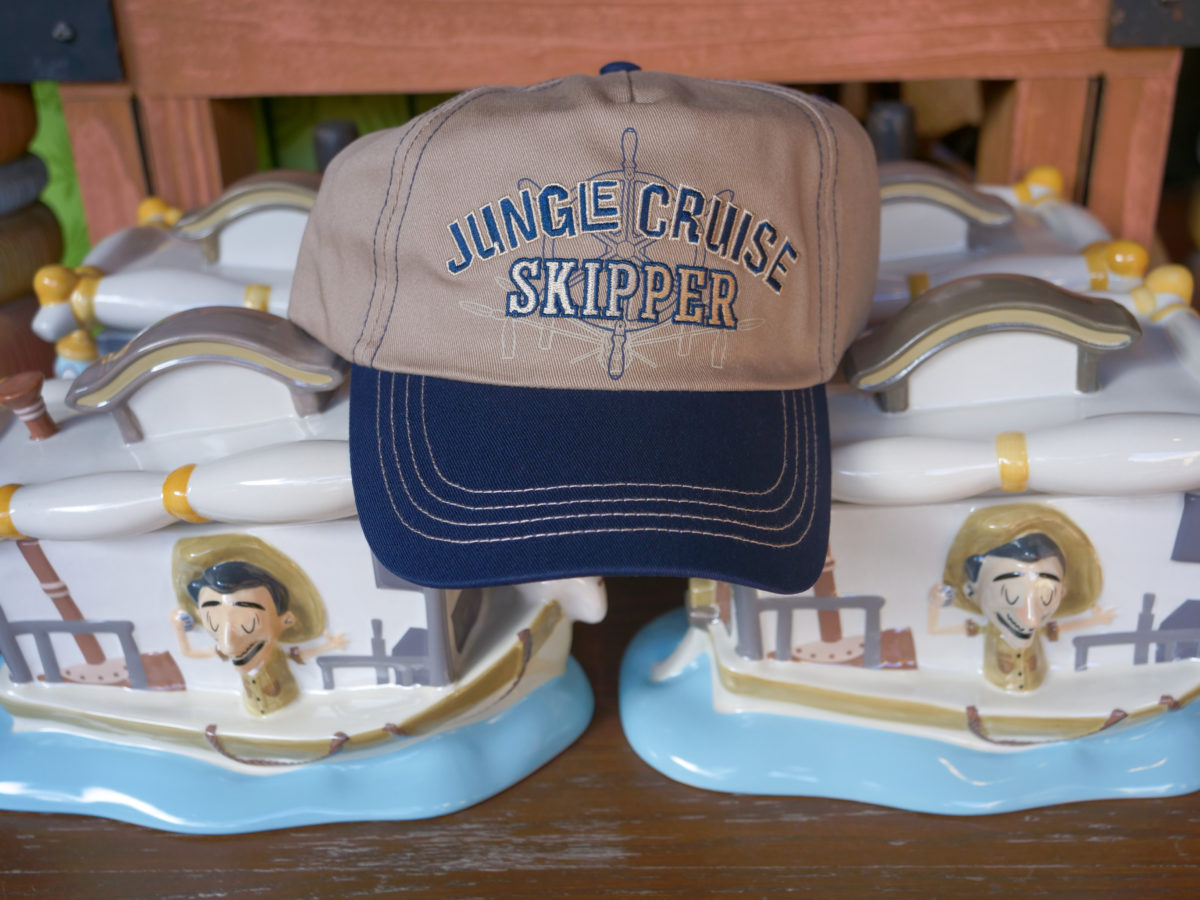 On a similar note, this Jungle Cruise Skipper hat has cruised into Plaza del Sol Caribe Bazaar – better known as the Pirates of the Caribbean exit shop. Like the Up hat, it also sells for $27.99.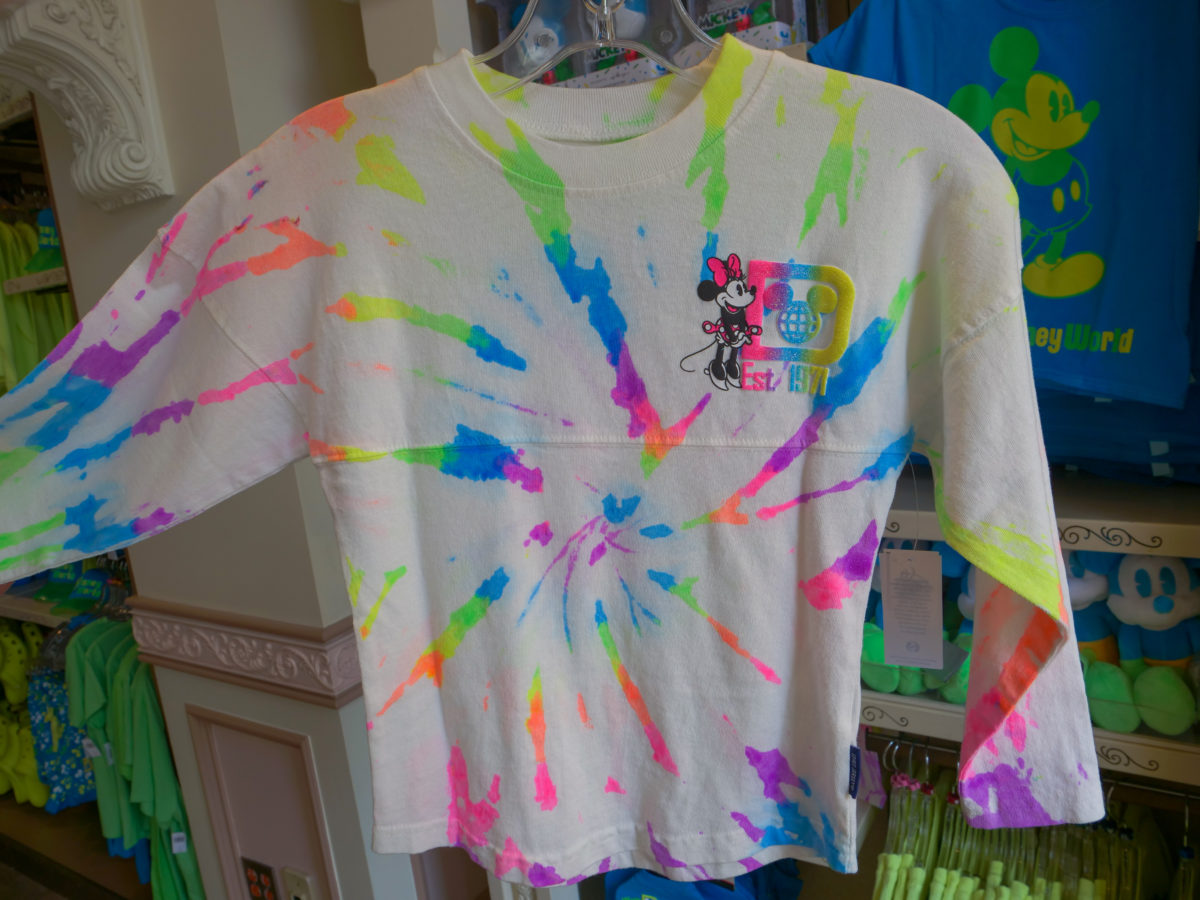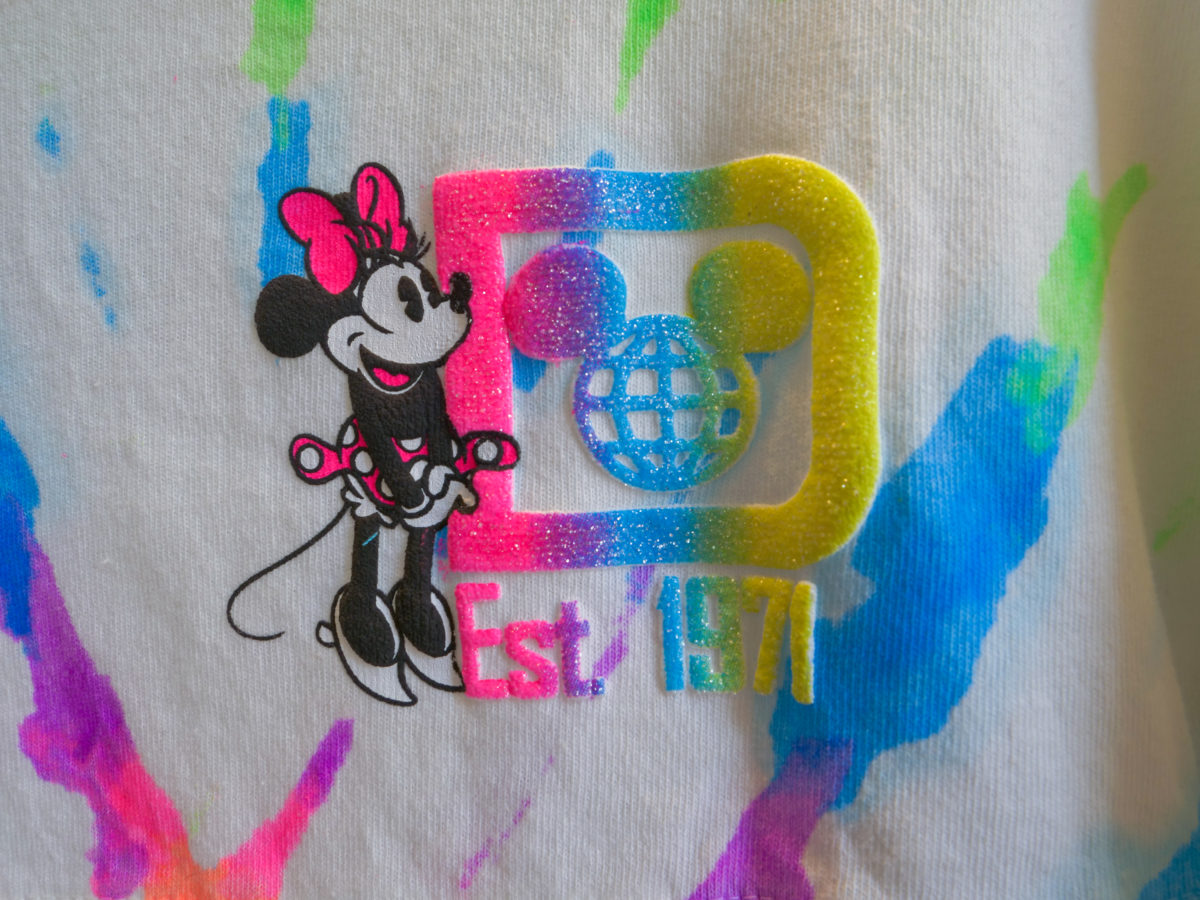 Rounding out the new items, this youth "splatter" Spirit Jersey is now available on Main Street USA at The Emporium. It features similar styling to the adult version which debuted last month.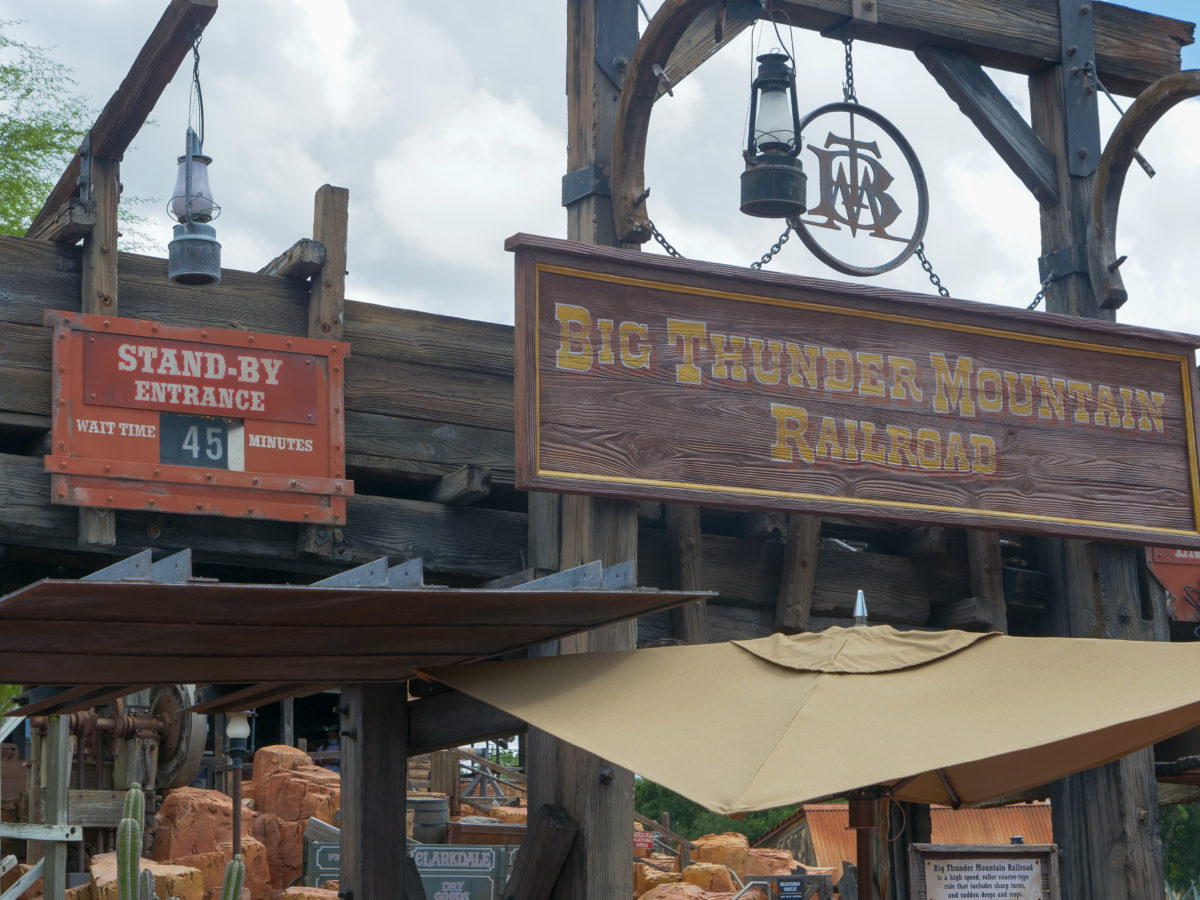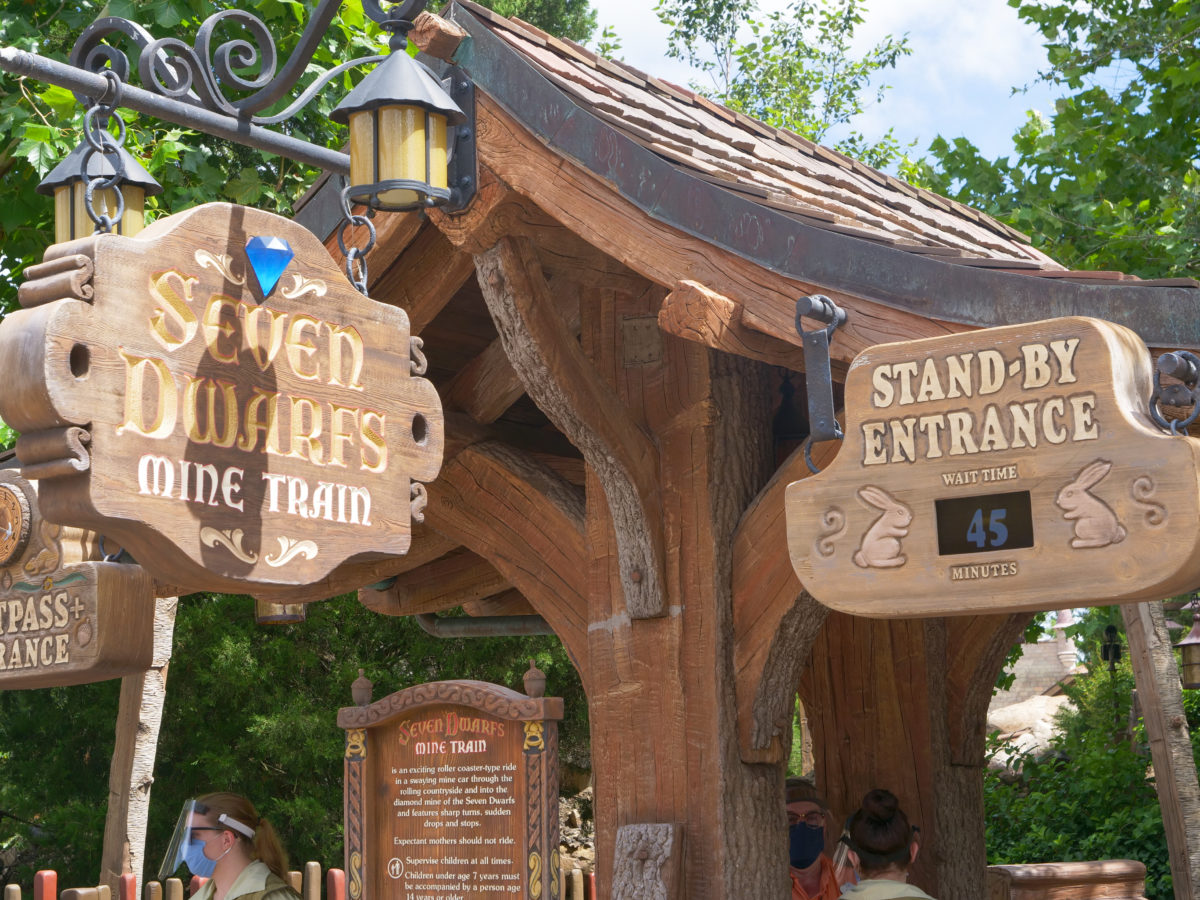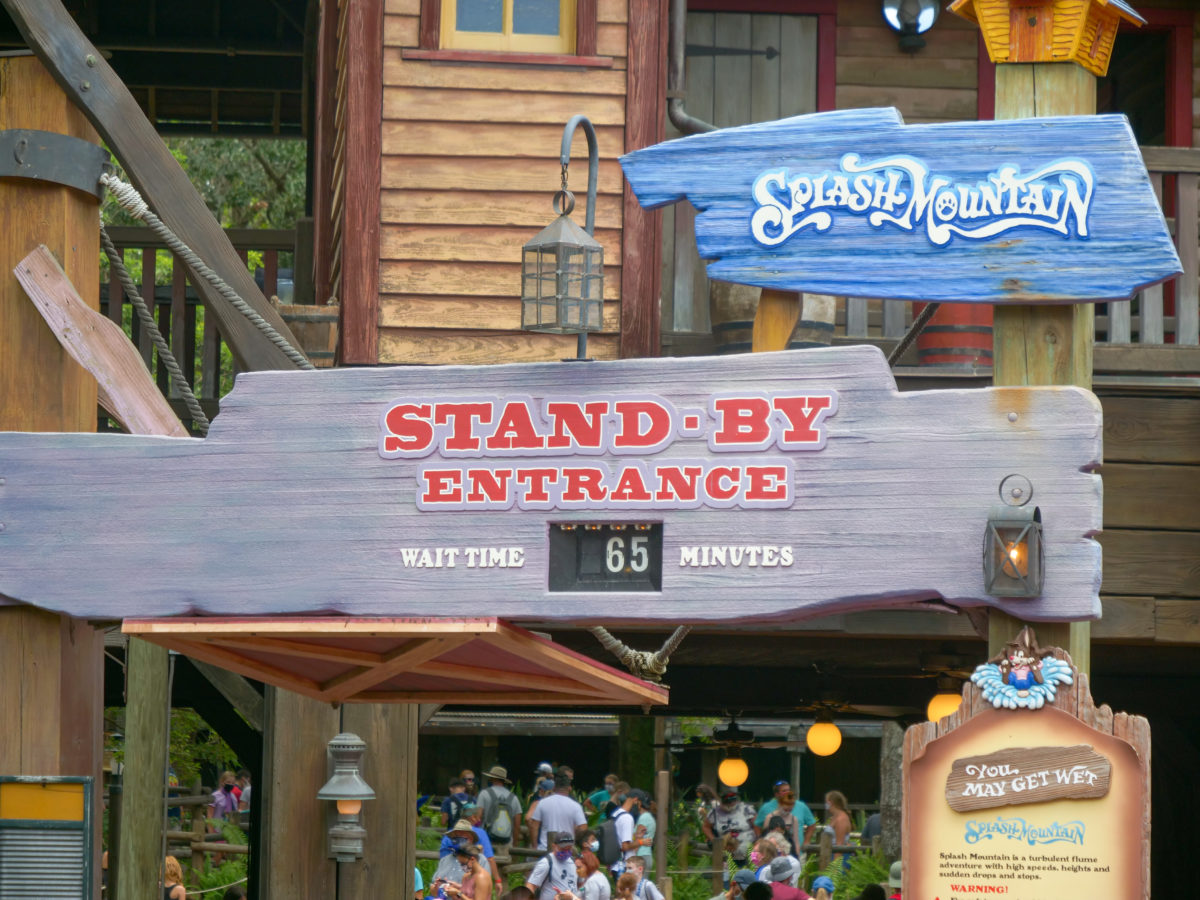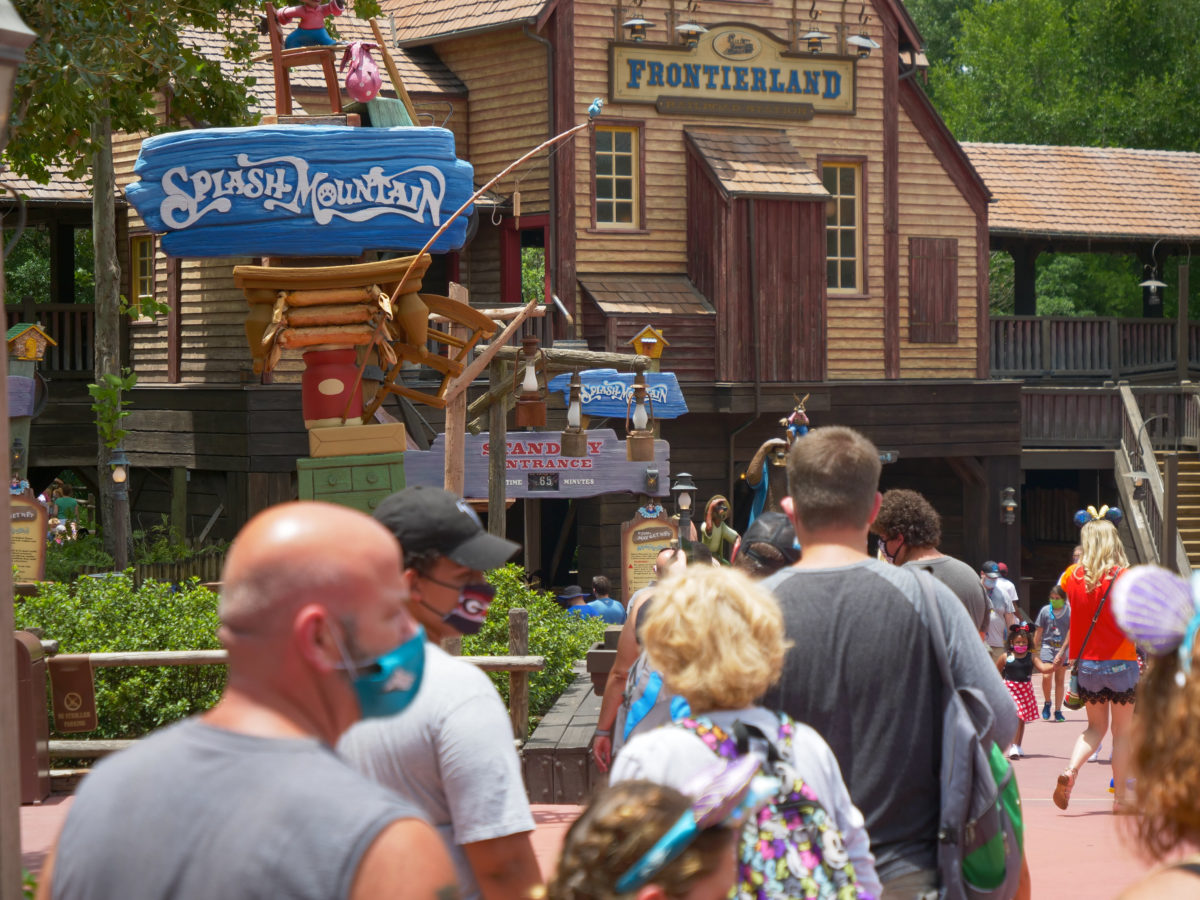 Today held some significant wait times, generally longer than anything that has been seen at the Magic Kingdom since its reopening.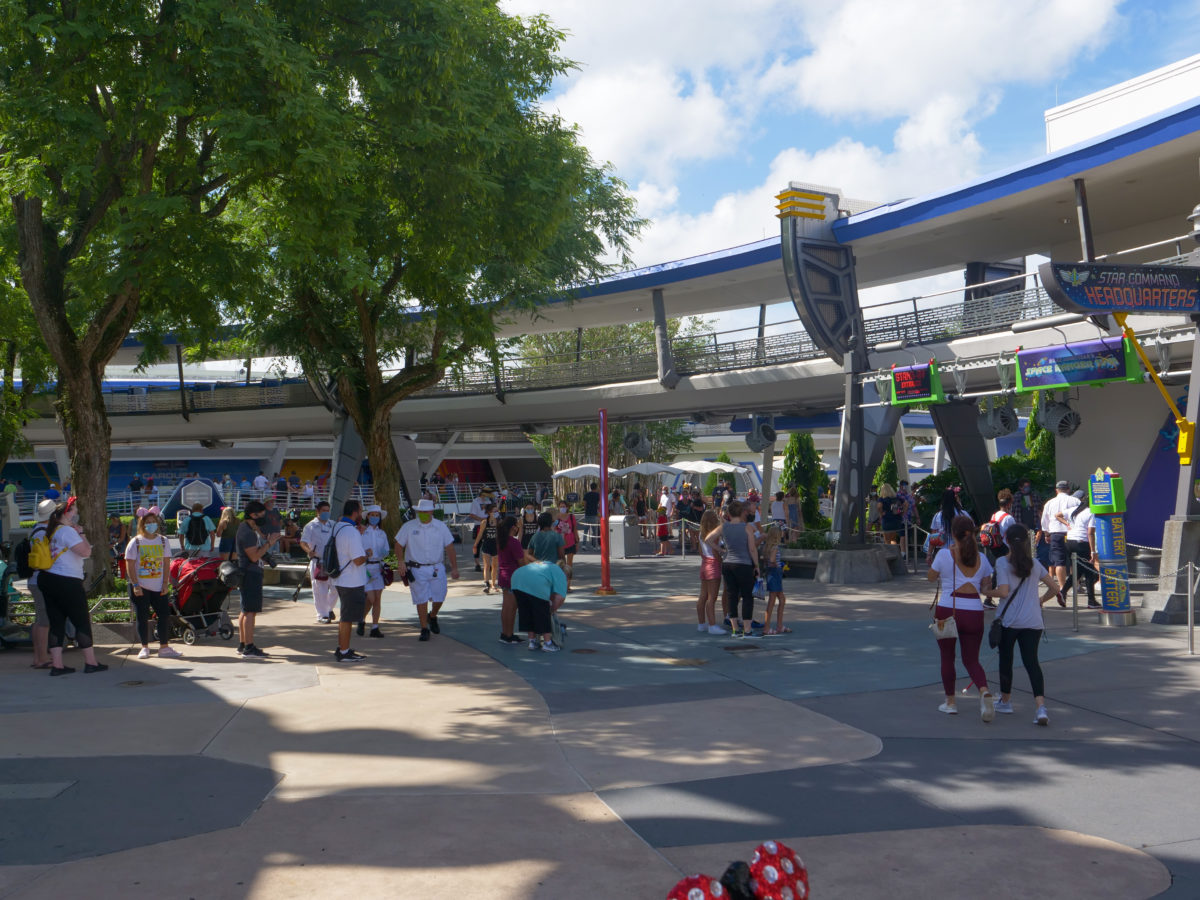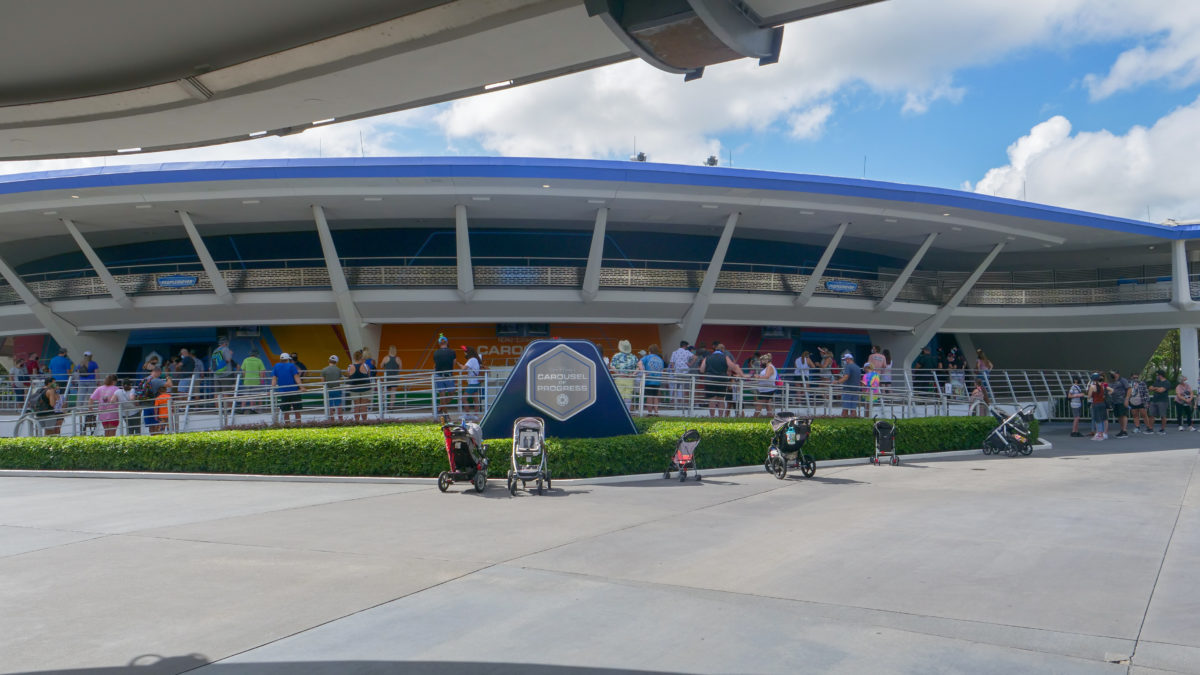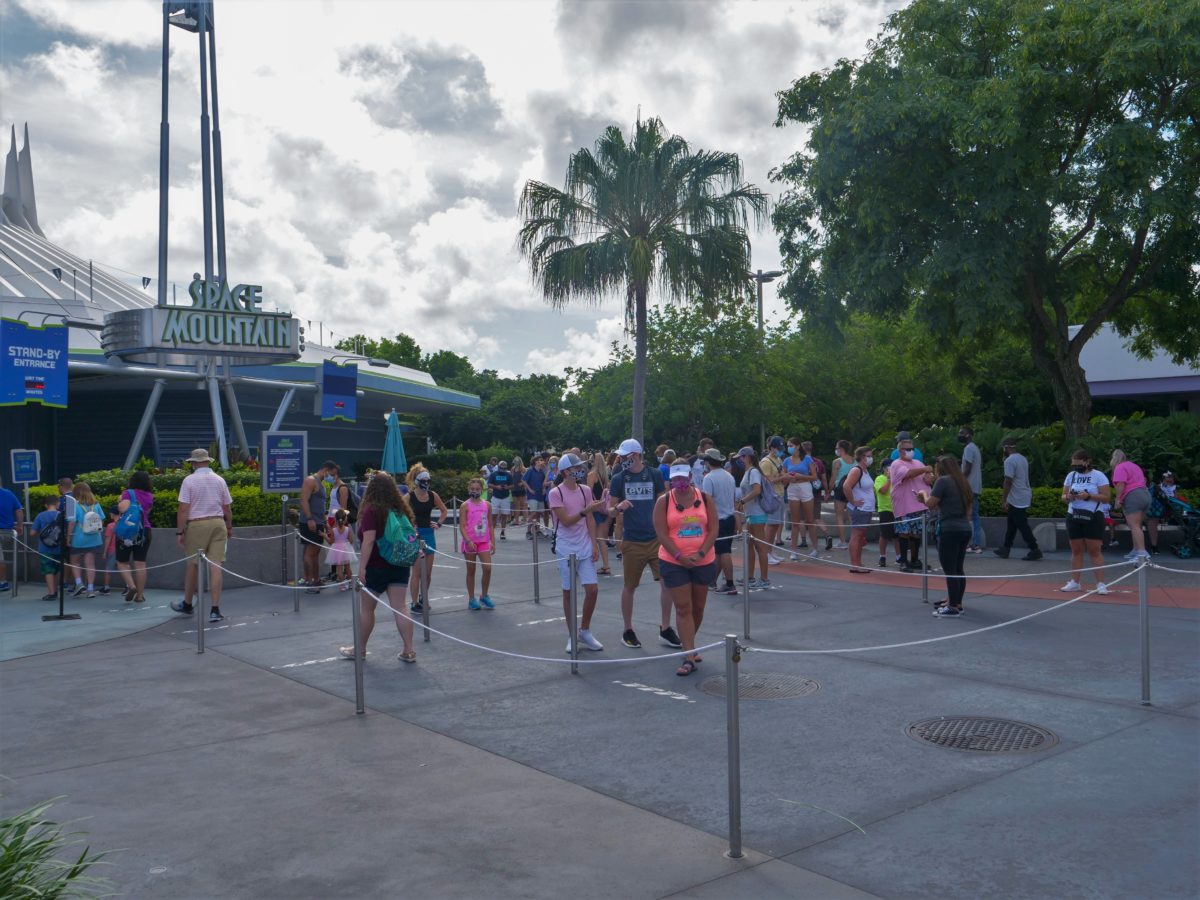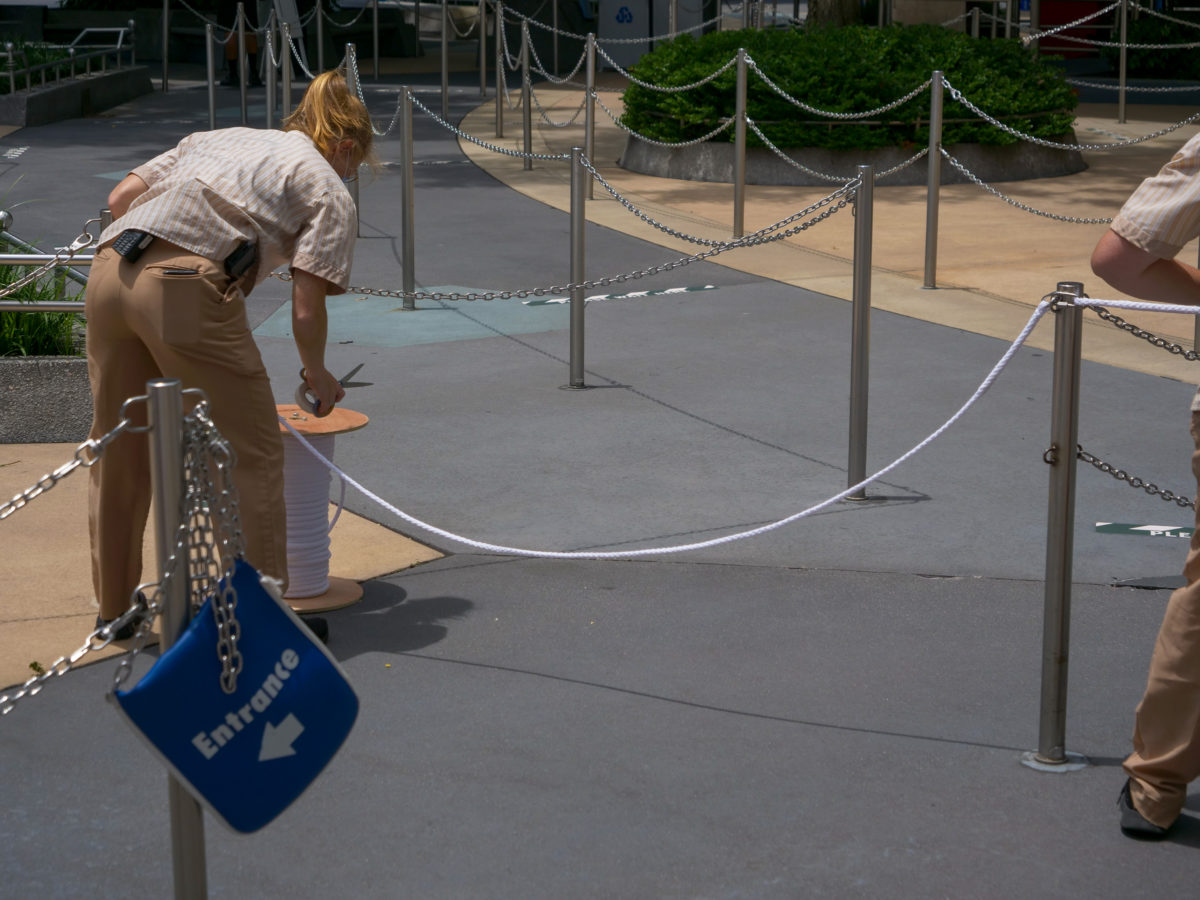 In Tomorrowland, lines were noticeably longer than they have been in days past. Even at Astro Orbiter, a new rope was being rolled out to add to the queue during the day.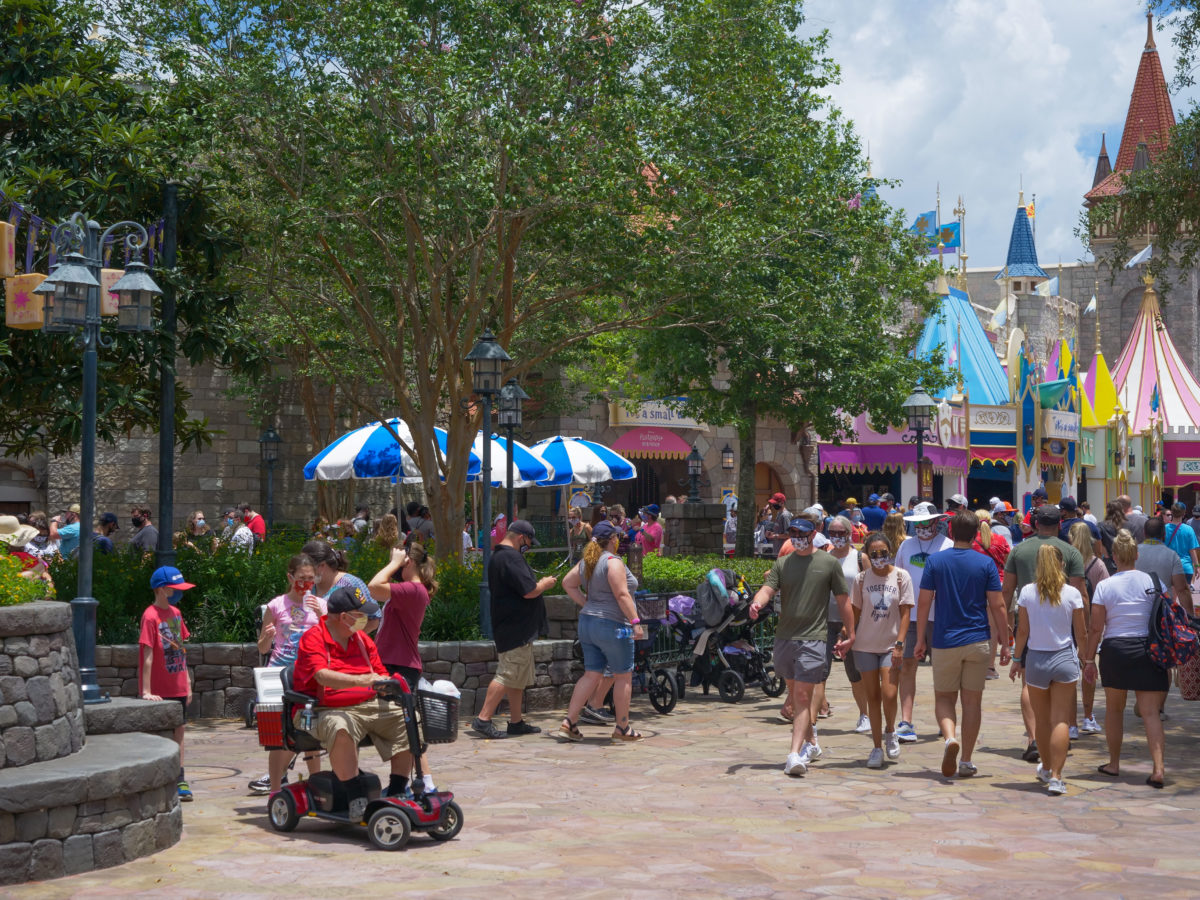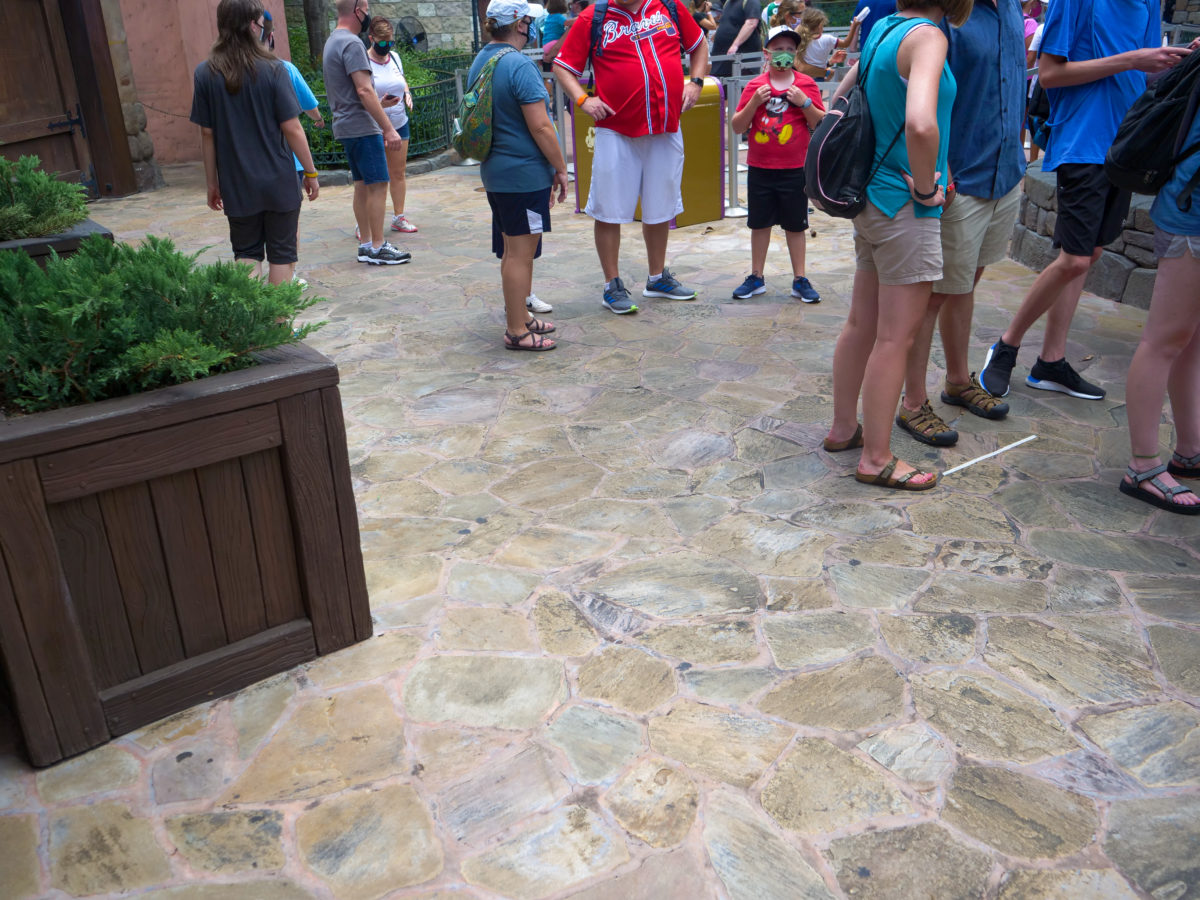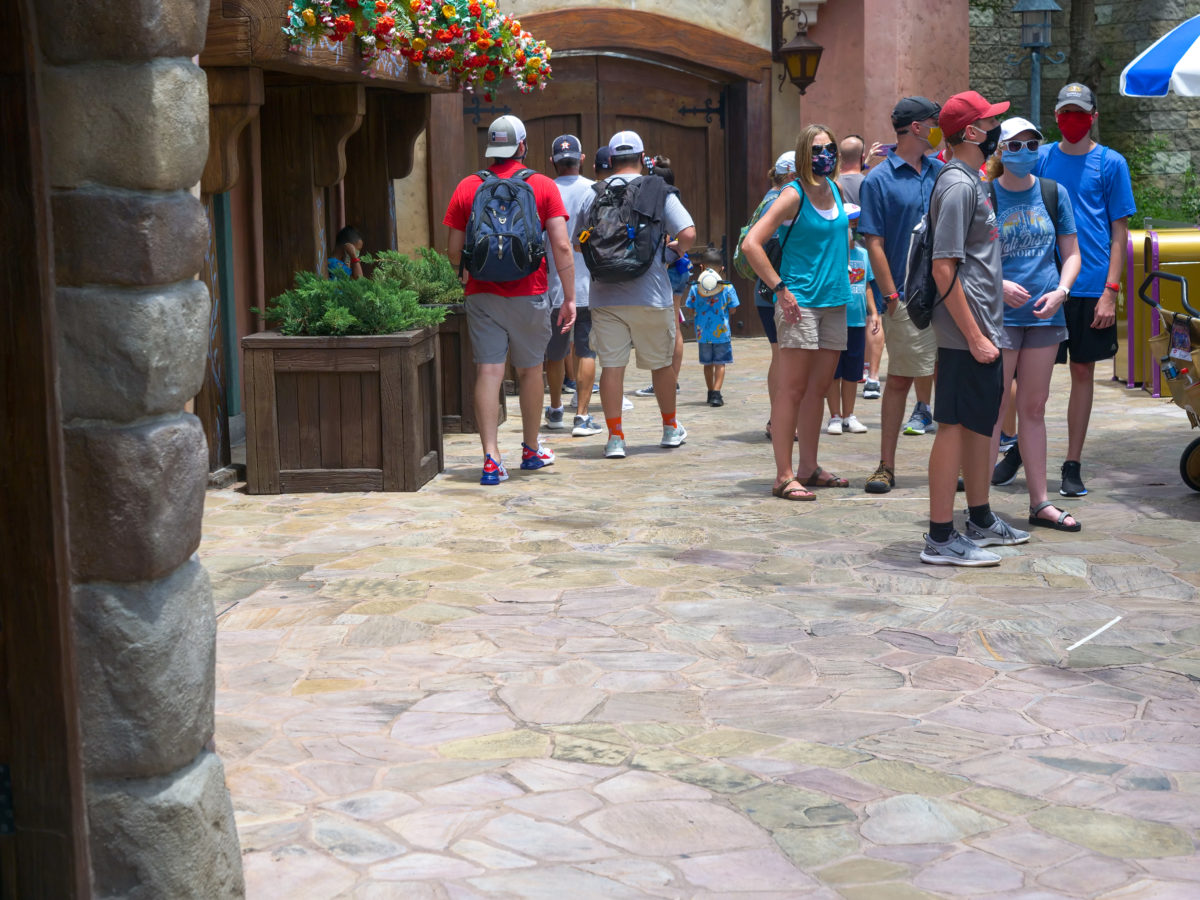 At "it's a small world", the line extended beyond temporary masking tape markings that had been added, leaving guests to do their best to physically distance and direct the line from that point.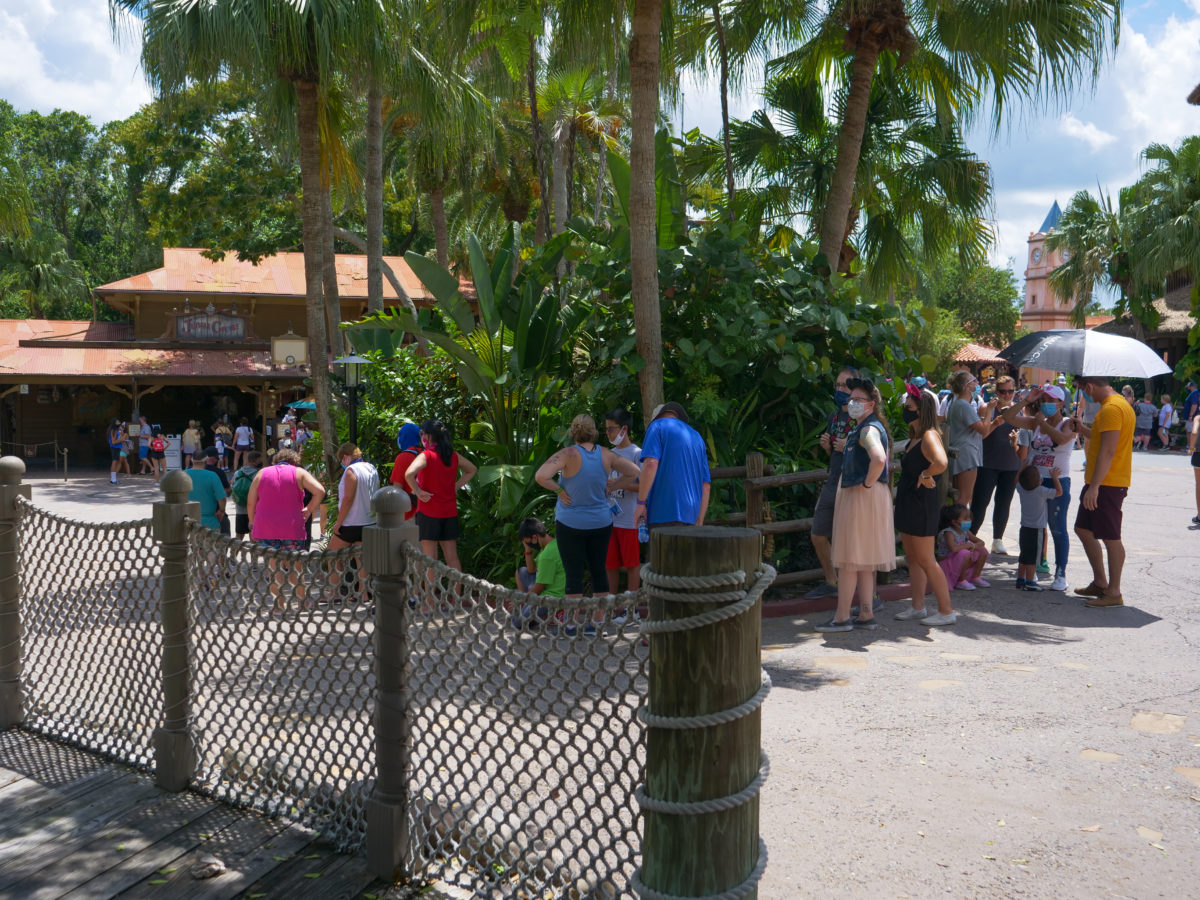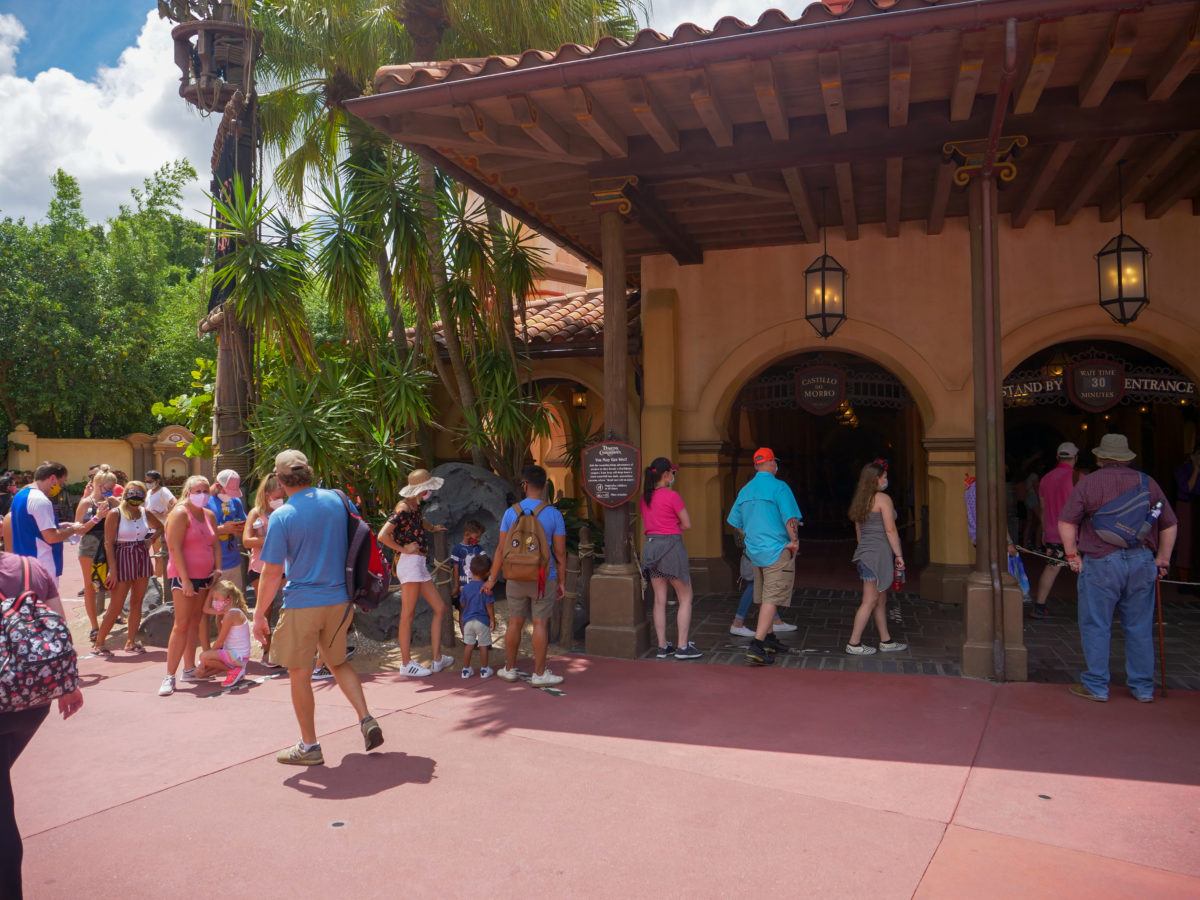 Pirates of the Caribbean and Jungle Cruise had similar situations to "it's a small world".
While Seven Dwarfs Mine Train had a long line, this one was prepared in advance for far more guests than ended up being needed. Since the reopening of the Magic Kingdom, the queue has been configured to wrap entirely around the attraction if demand called for it.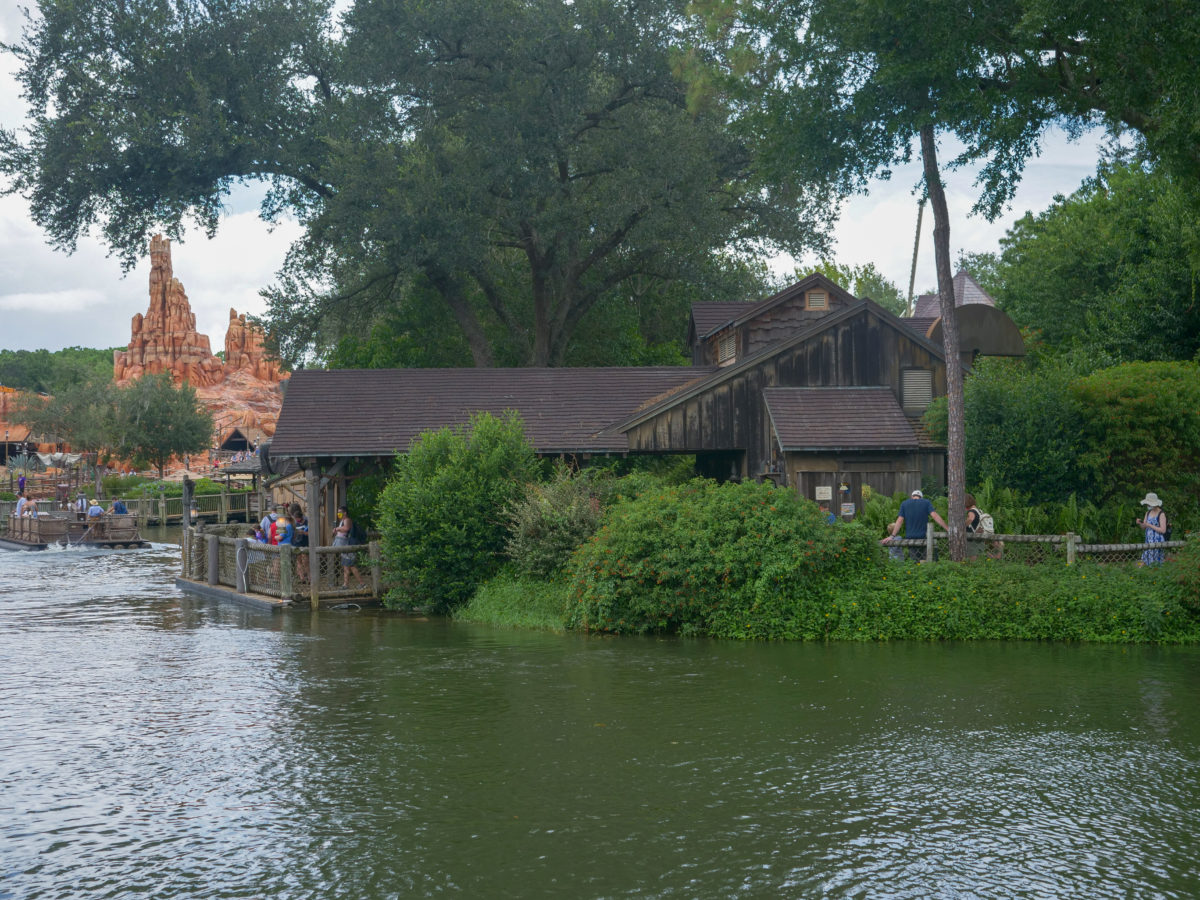 Even at Tom Sawyer Island, the line to catch a raft back to Frontierland was long for the island. Each raft being limited to three parties, with only one raft operating at the time, contributed to the backup.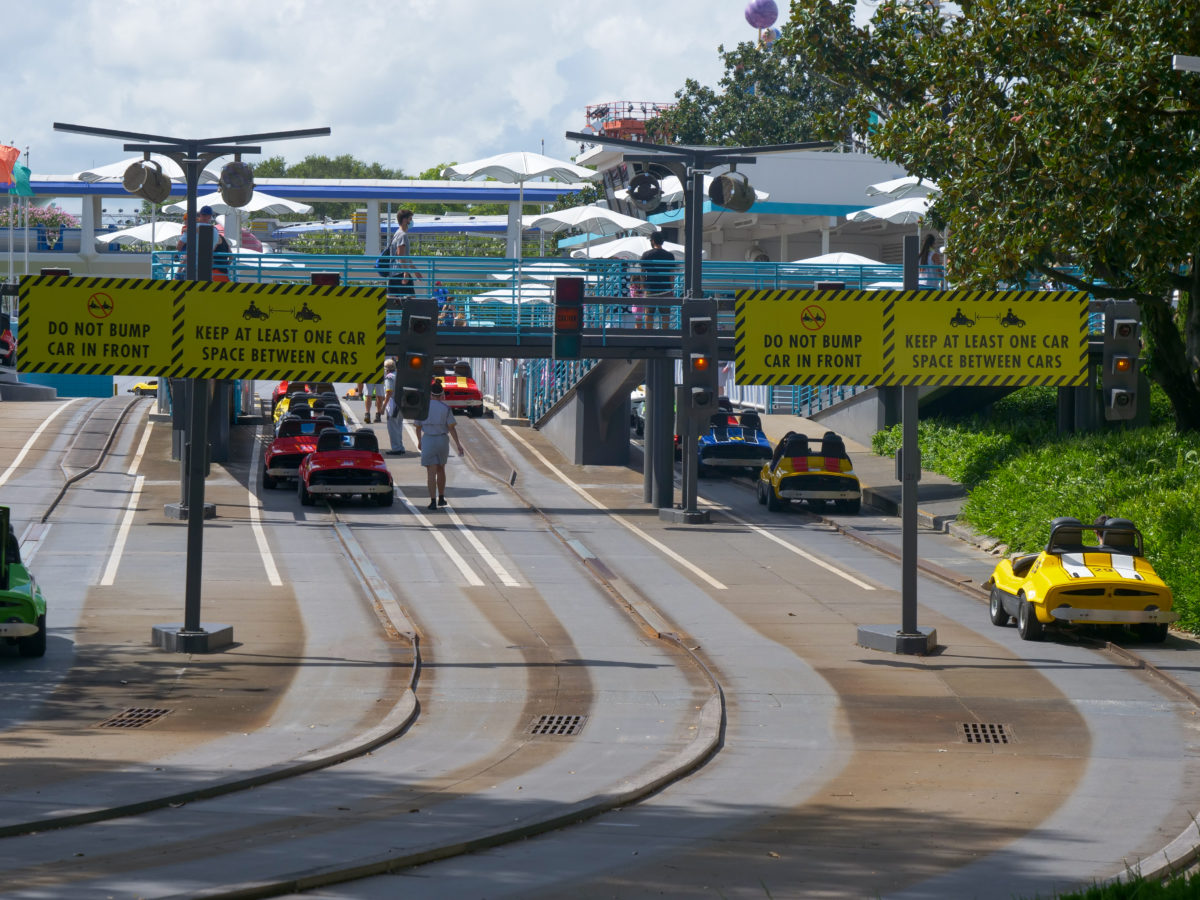 A few attractions, such as Tomorrowland Speedway, have options for increasing capacity. Today, three of the four tracks were used, whereas only one has been in use most of the time since reopening.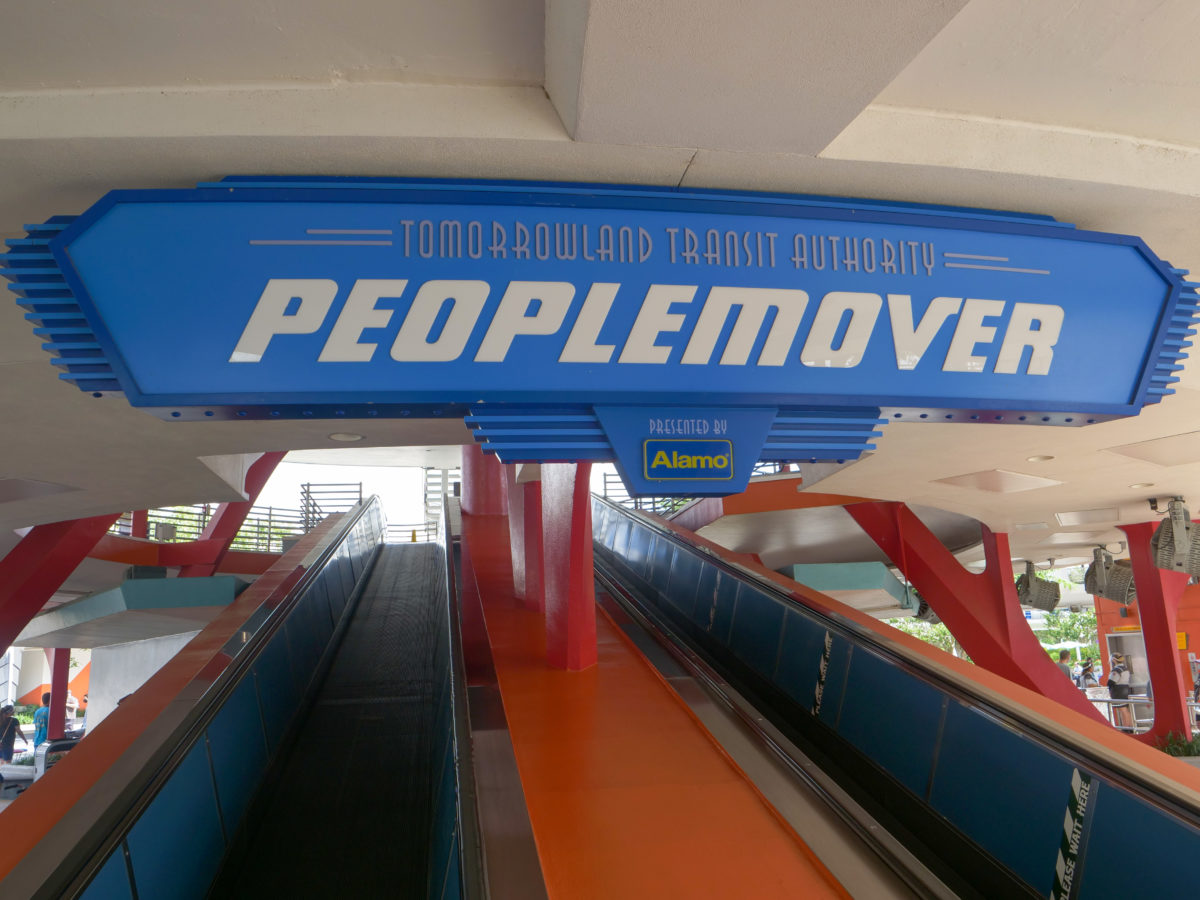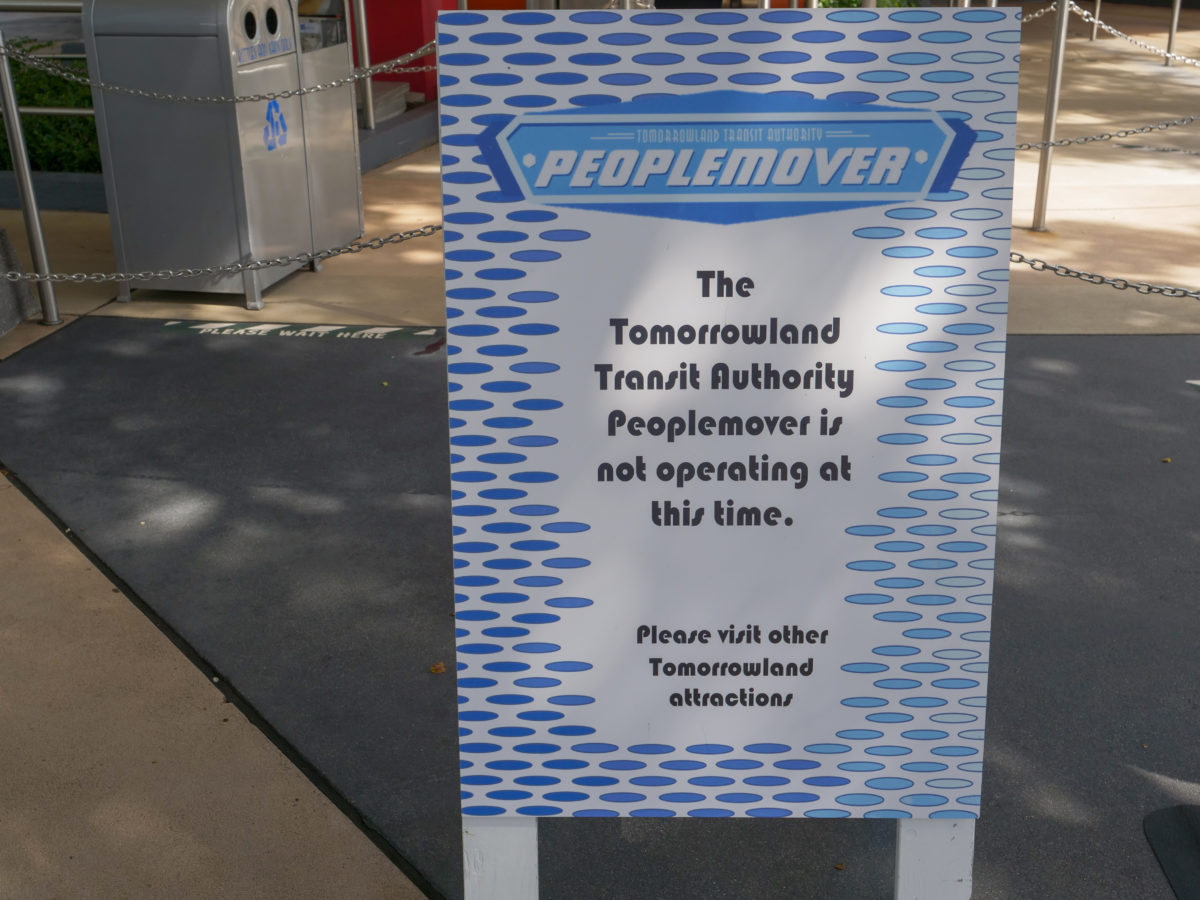 Unfortunately, the Tomorrowland Transit Authority PeopleMover's continued downtime is not helping with capacity constraints and reducing wait times elsewhere in the park.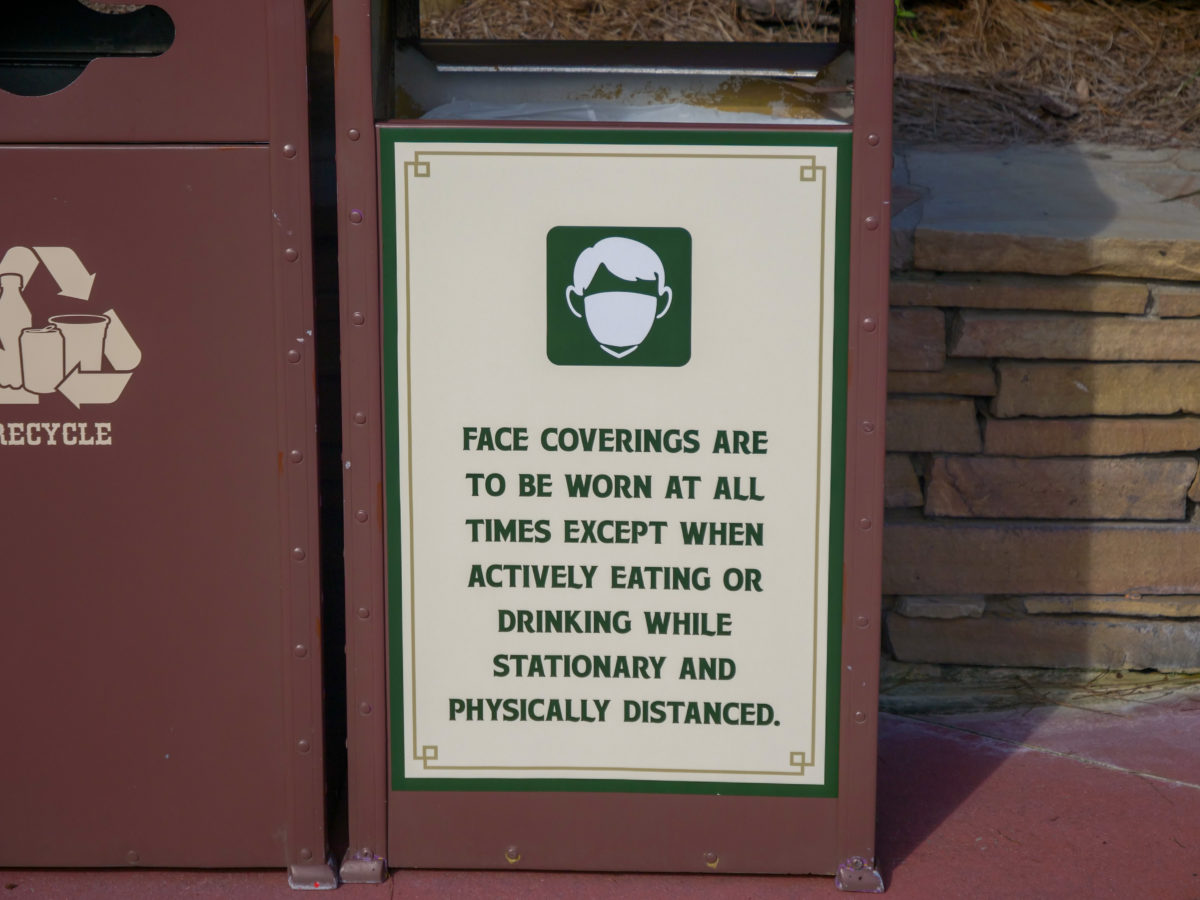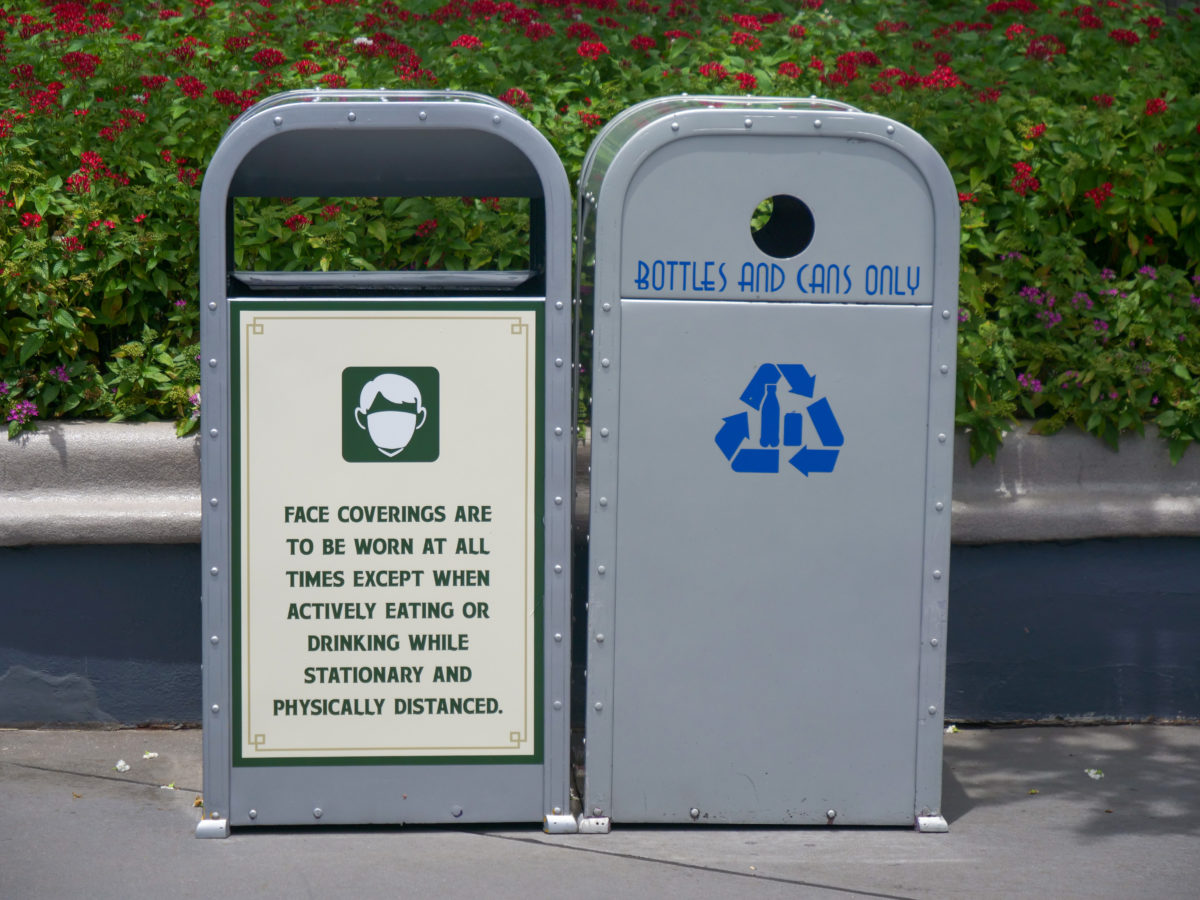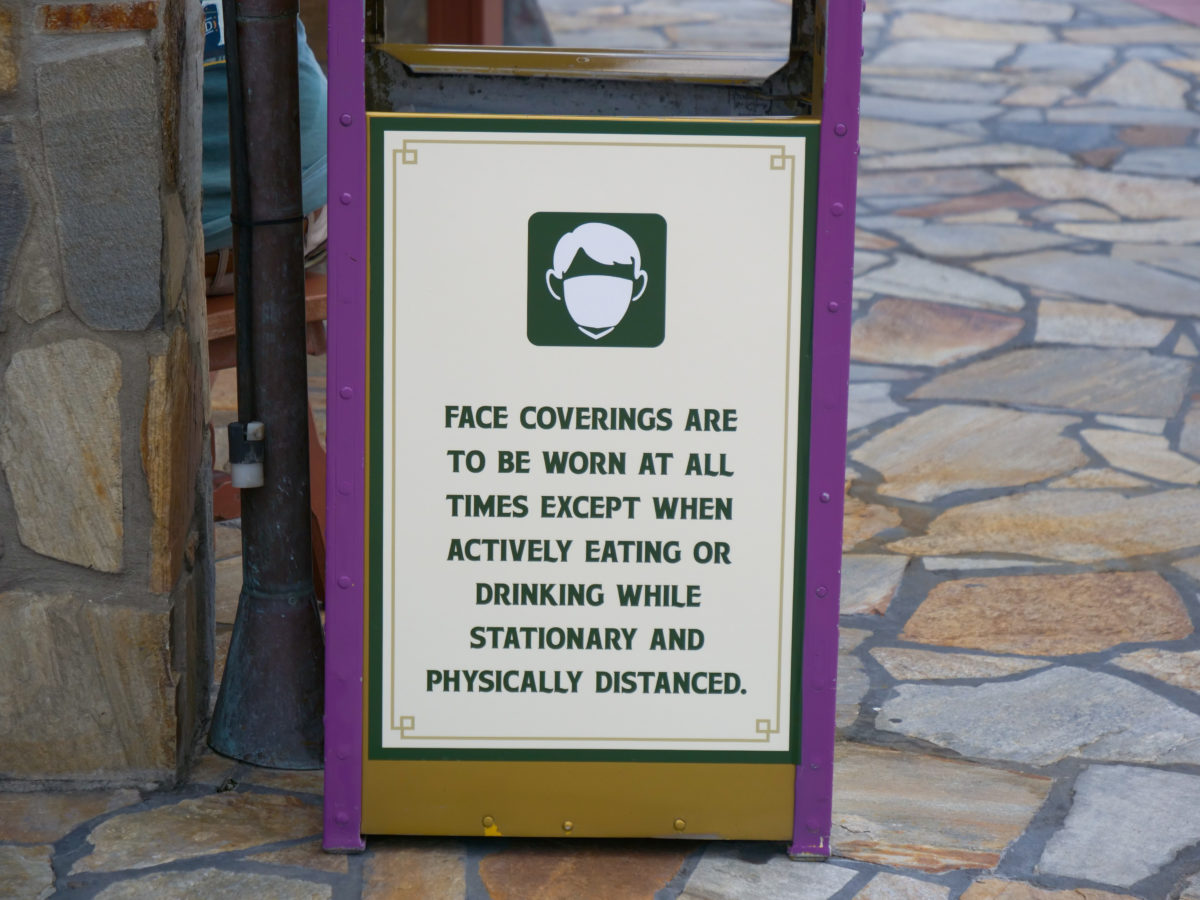 The park is seeing changes in other ways as well. Similar to what we recently saw in EPCOT, signage is going up around the Magic Kingdom to remind guests that walking without a mask, for any reason, is not allowed.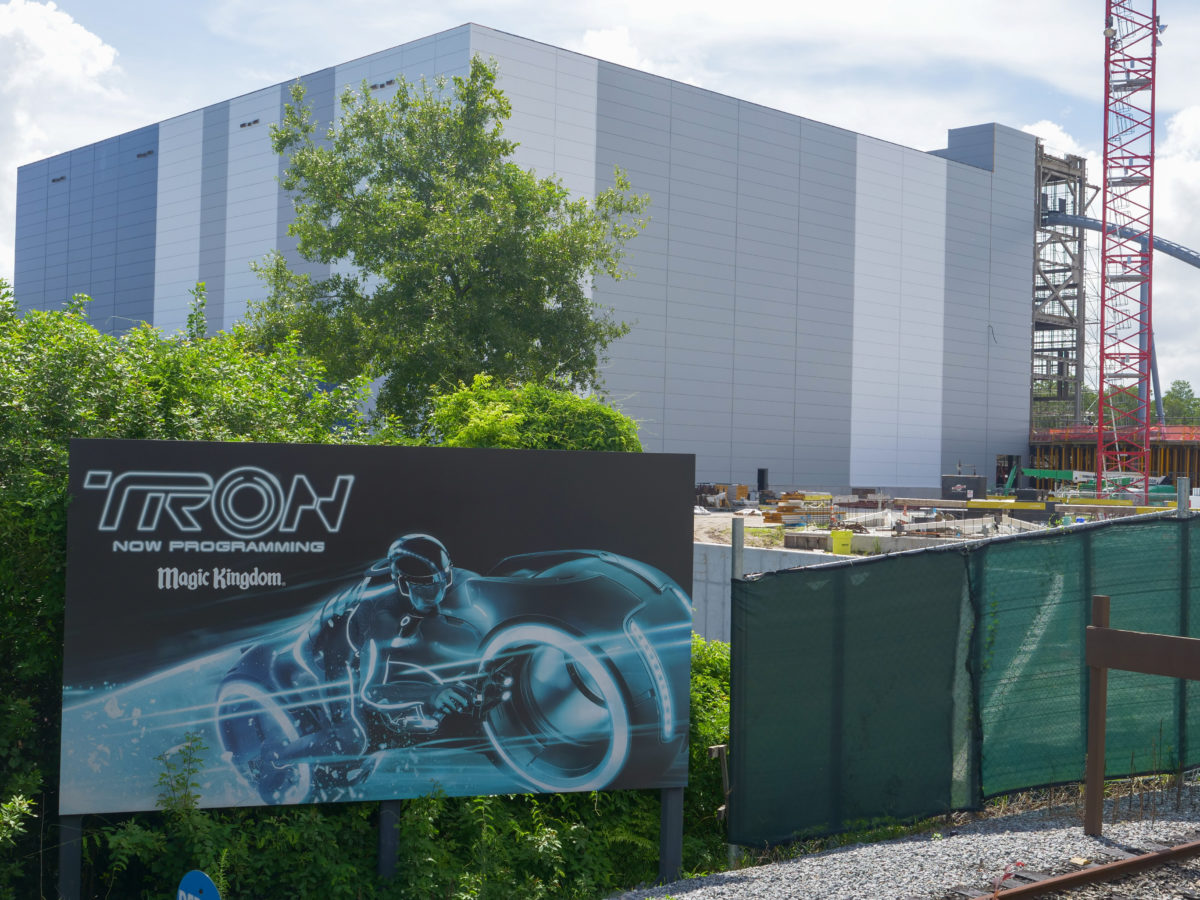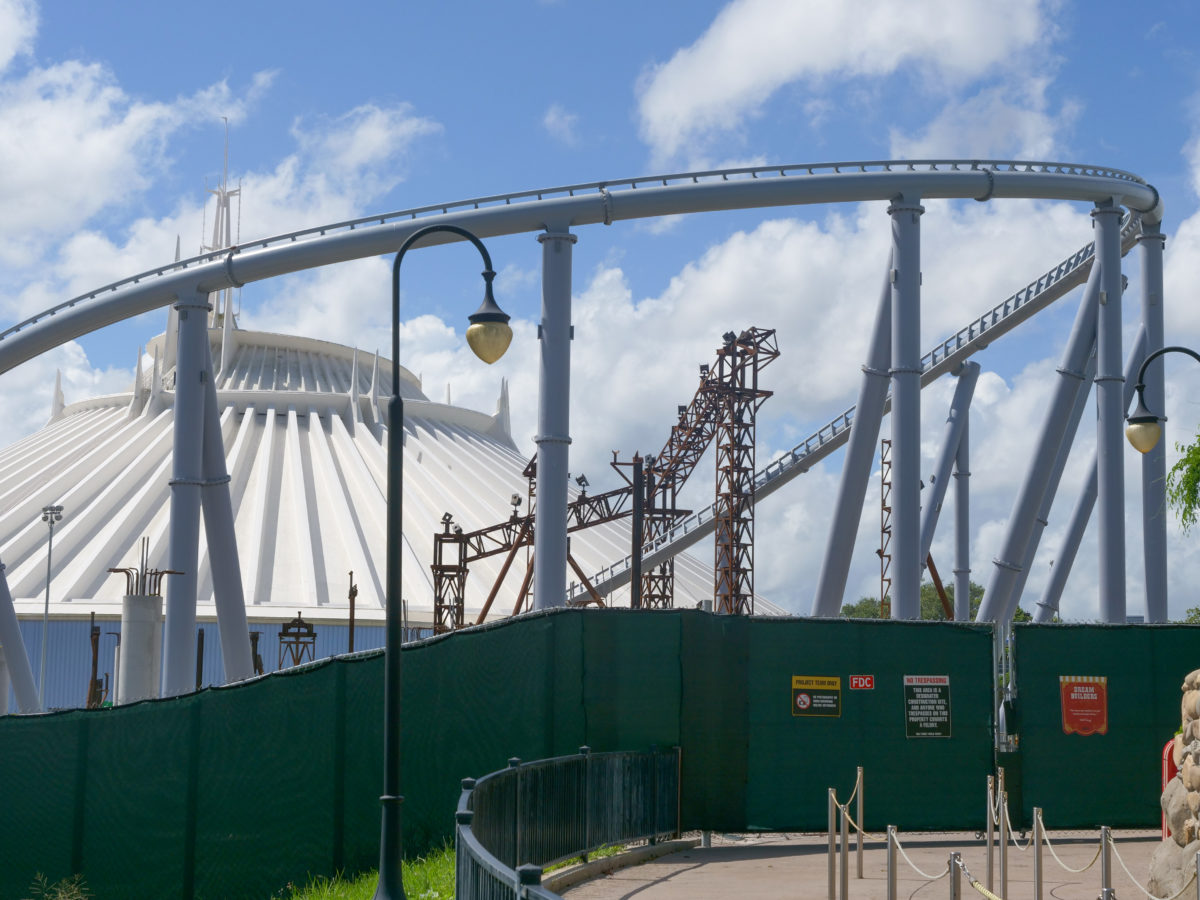 Rounding out our day with a few construction updates, TRON Lightcycle Run is making slow progress. Not many differences are visible since our most recent update on the project, unfortunately.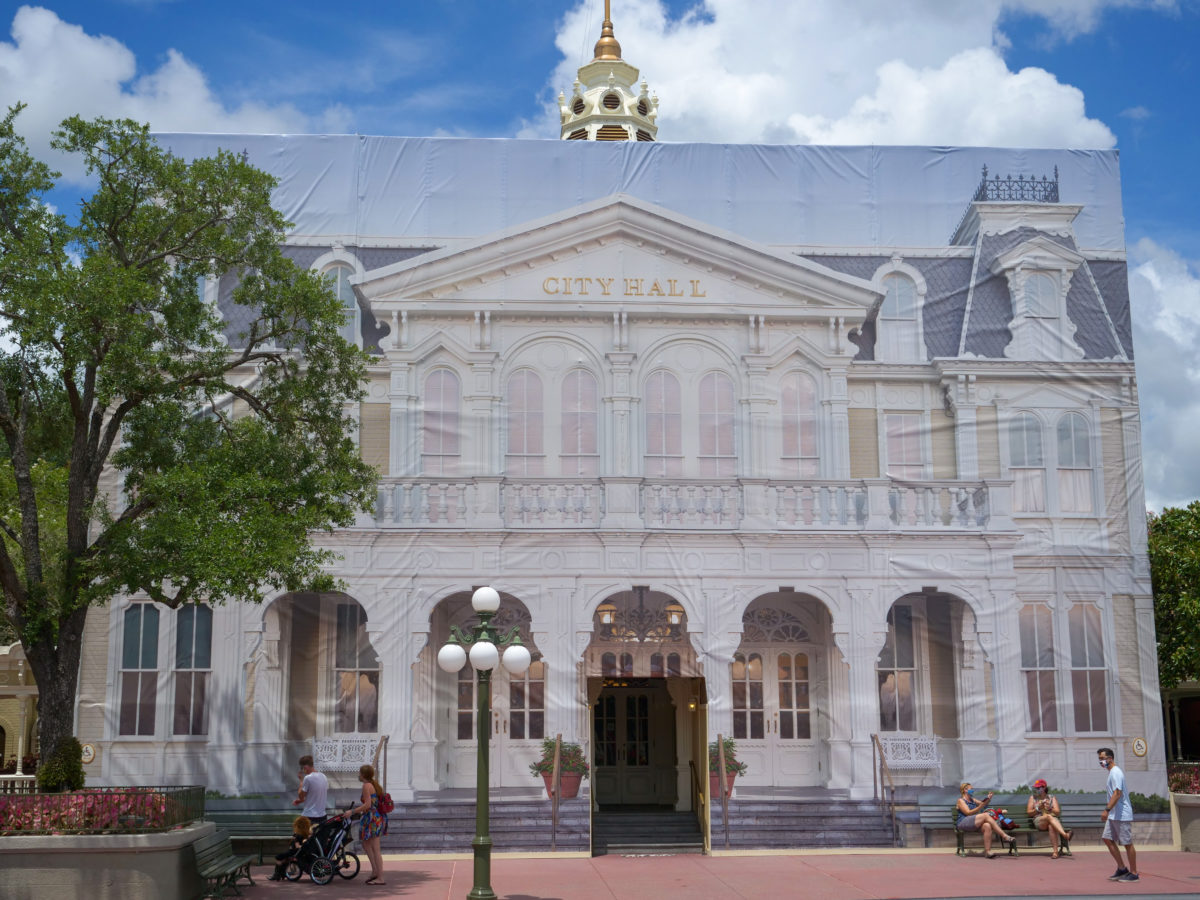 Similarly, City Hall off of Main Street has been hidden behind scaffolding and scrim since well before the closure of the park.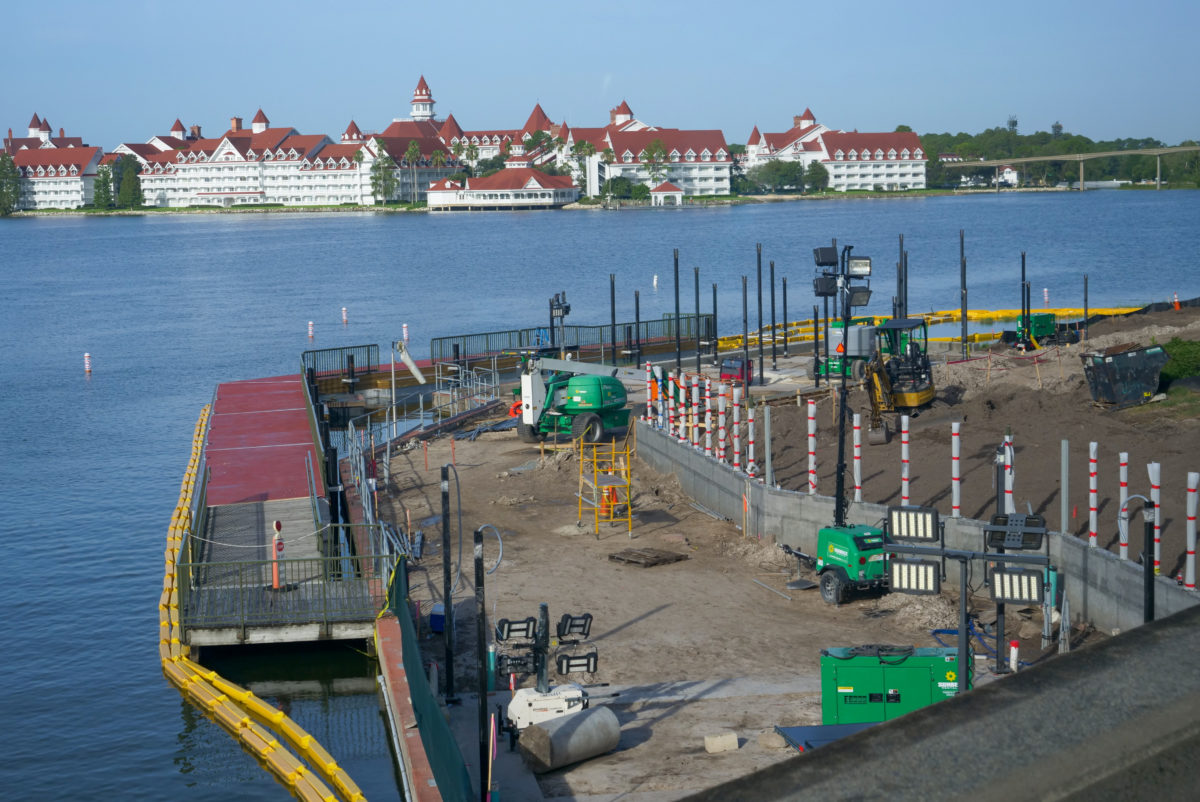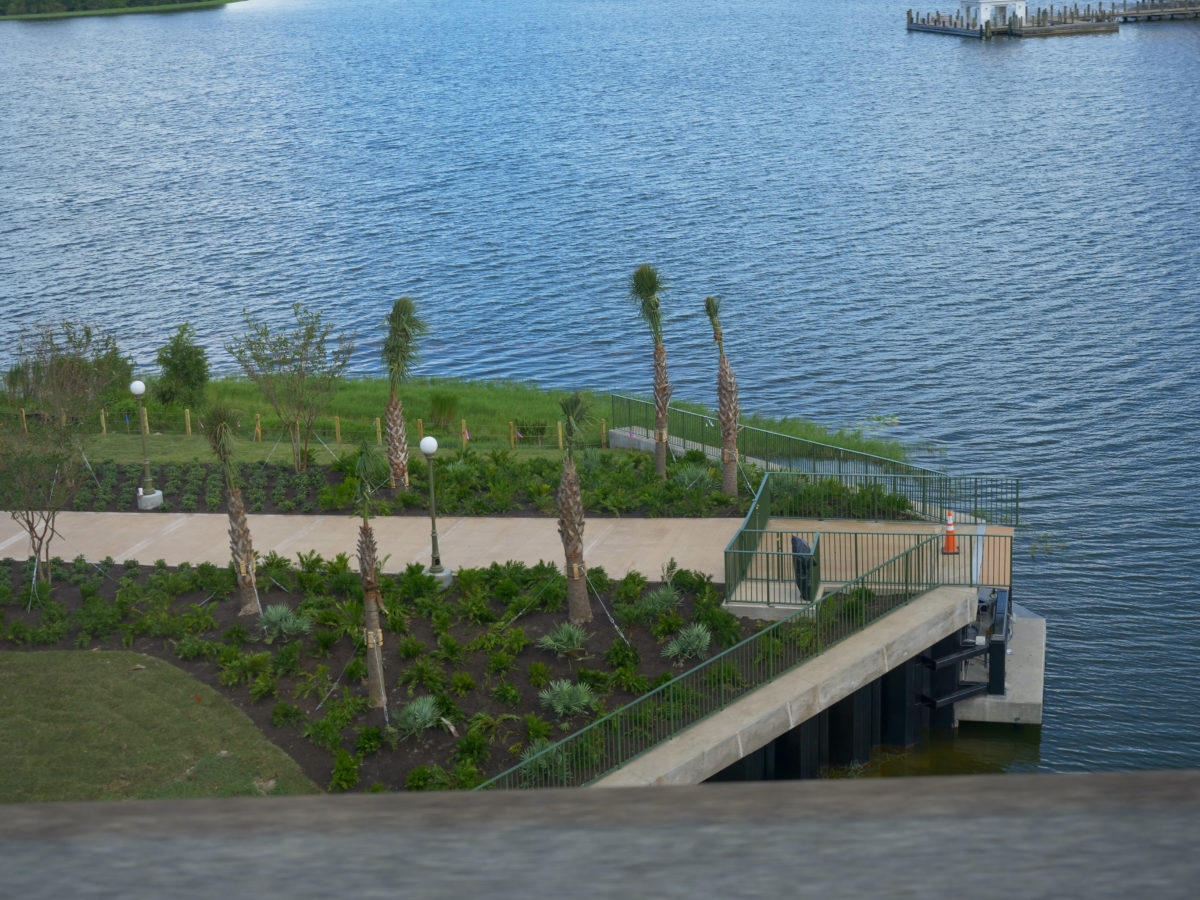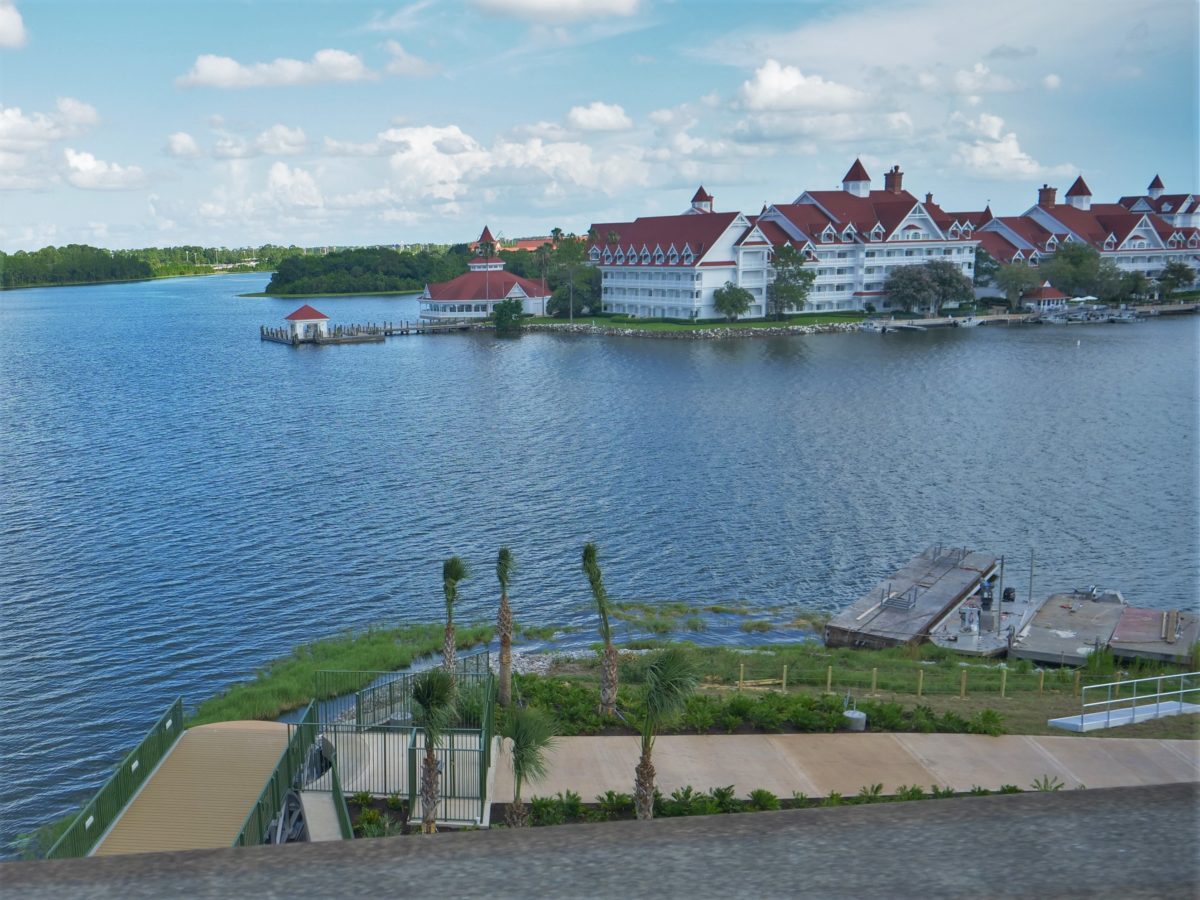 Finally, and thankfully a bit different than TRON Lightcycle Run and City Hall, the walkway from Disney's Grand Floridian Resort & Spa is making much more progress than those other two projects. While our most recent update on it goes into greater detail, the key point is that crews seem to be furiously working to complete this long-awaited walkway.
Thanks for joining us today as we toured the Magic Kingdom! Are you surprised to see crowds, and lines, growing as quickly as they have since the reopening? Let us know in the comments!