For the first time in four months, EPCOT is once again welcoming guests at Walt Disney World. Of course, in light of the COVID-19 pandemic, major changes have been made to the park experience, including temperature screenings, mandatory face masks, social distancing, and more.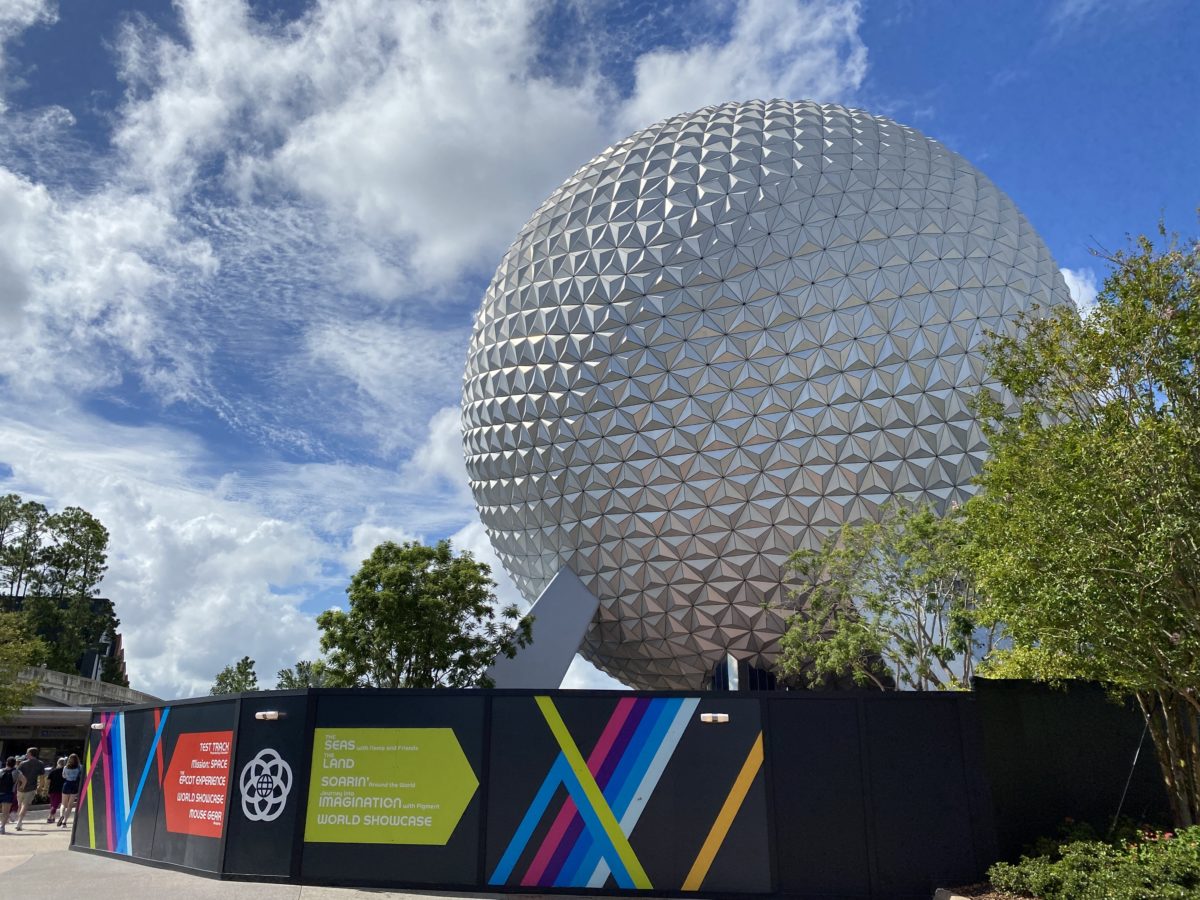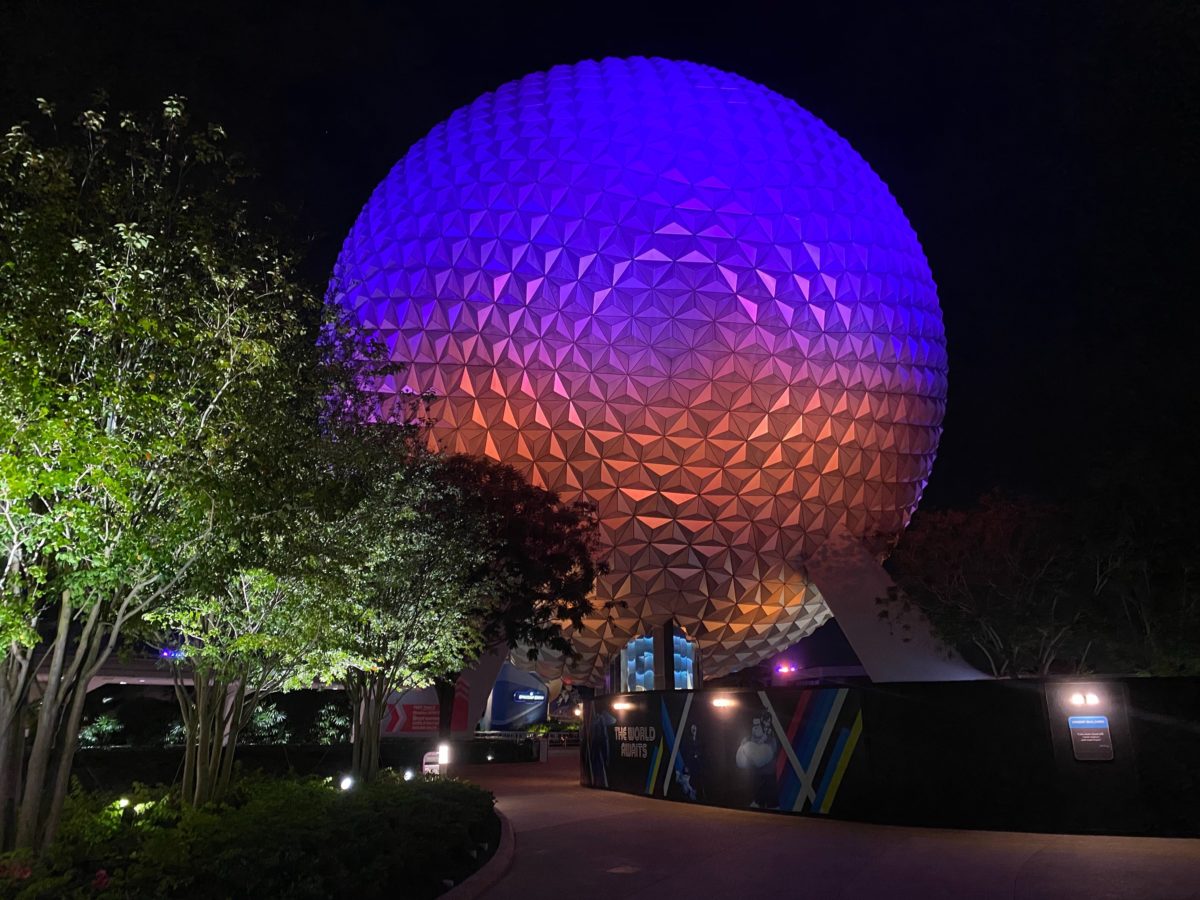 If you're planning a visit, or if you just want to see what's changed, below is a complete guide to our coverage of the reopening of EPCOT.
Arrival Experience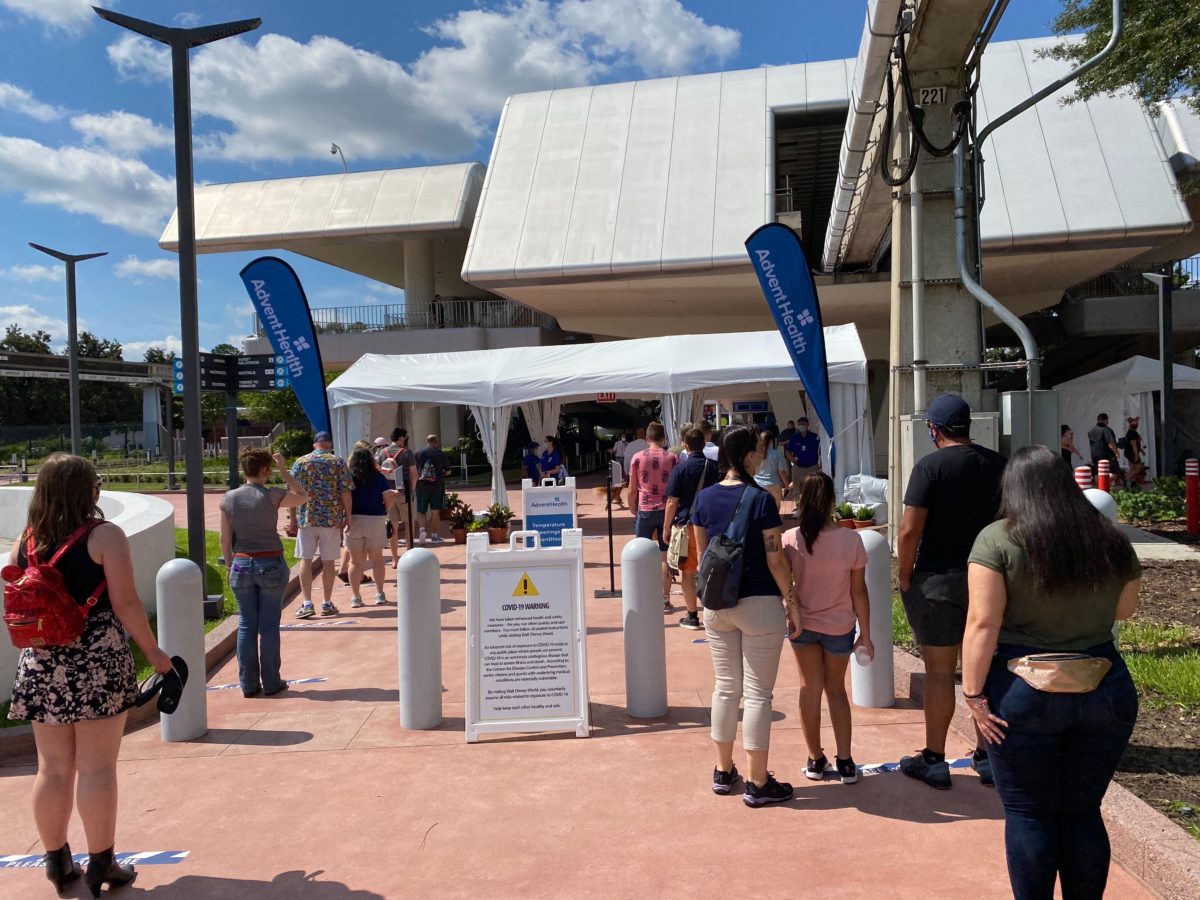 Whether you're arriving by way of the Main Entrance or the International Gateway, here's everything you need to know about arriving at EPCOT. From temperature screenings to the new bag check procedure, we've got full coverage of it all:
Once you've had your temperature checked and you're past security, it's finally time to enter EPCOT: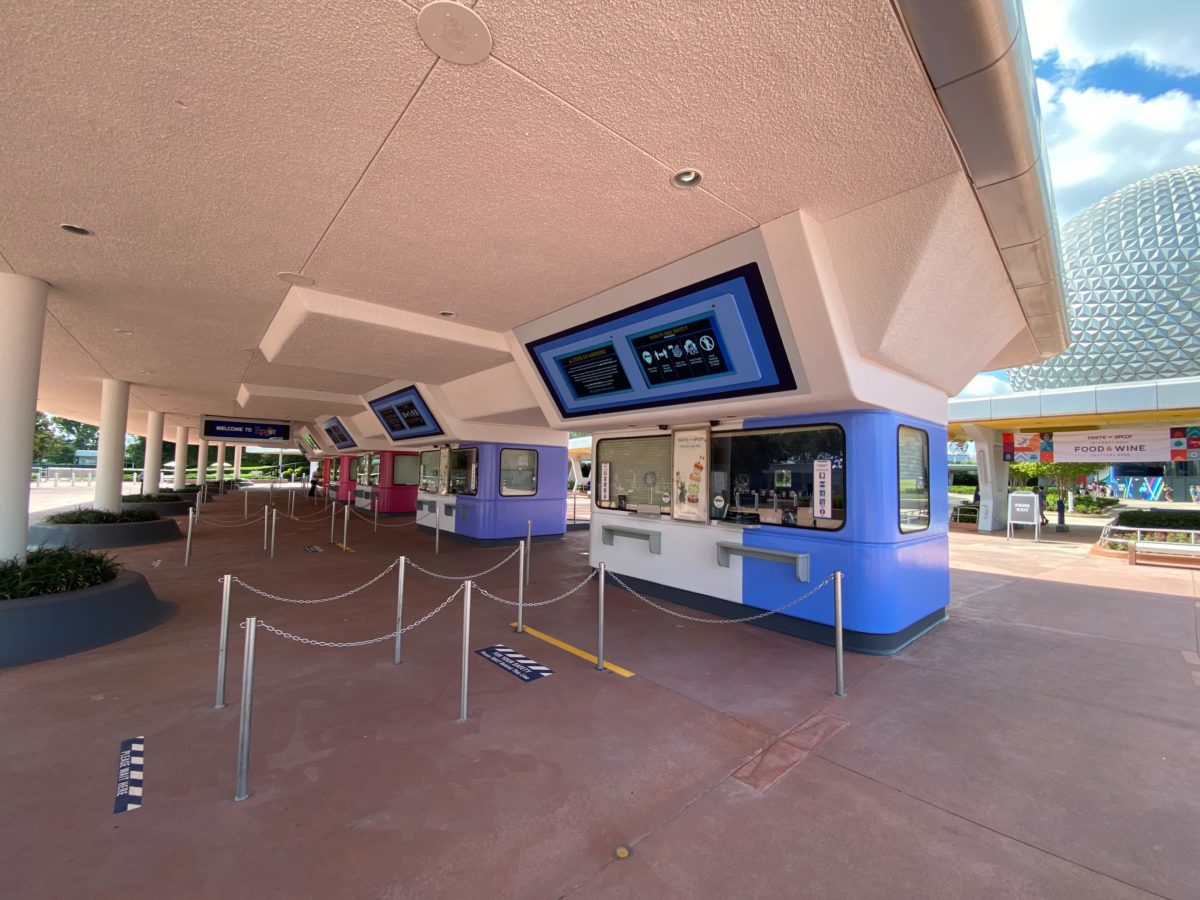 Attractions & Entertainment
Future World East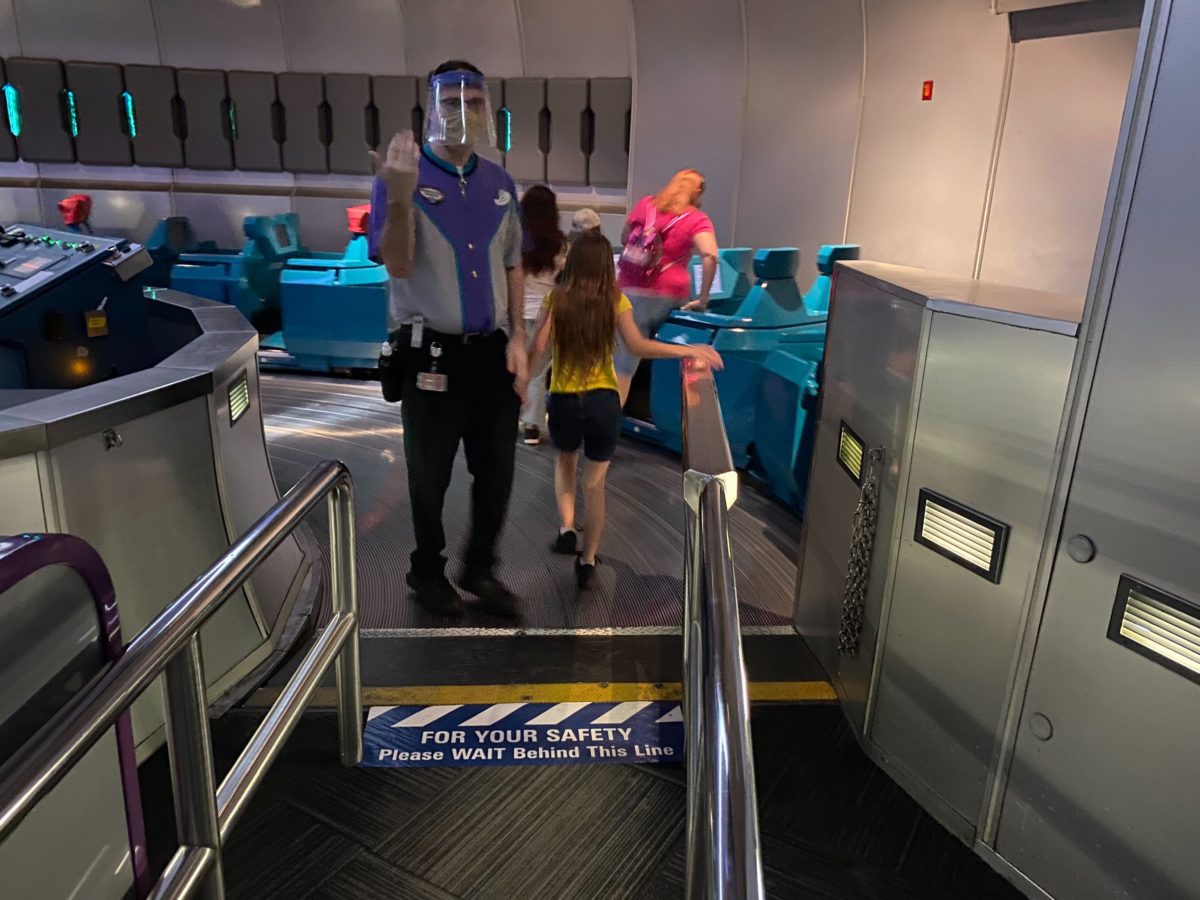 Spaceship Earth has reopened with seating modifications and Project Tomorrow interactive elements turned off. The "Burning Rome" smell effect, or the smellitzers, was at first turned off but has now since been turned back on for guest's enjoyment.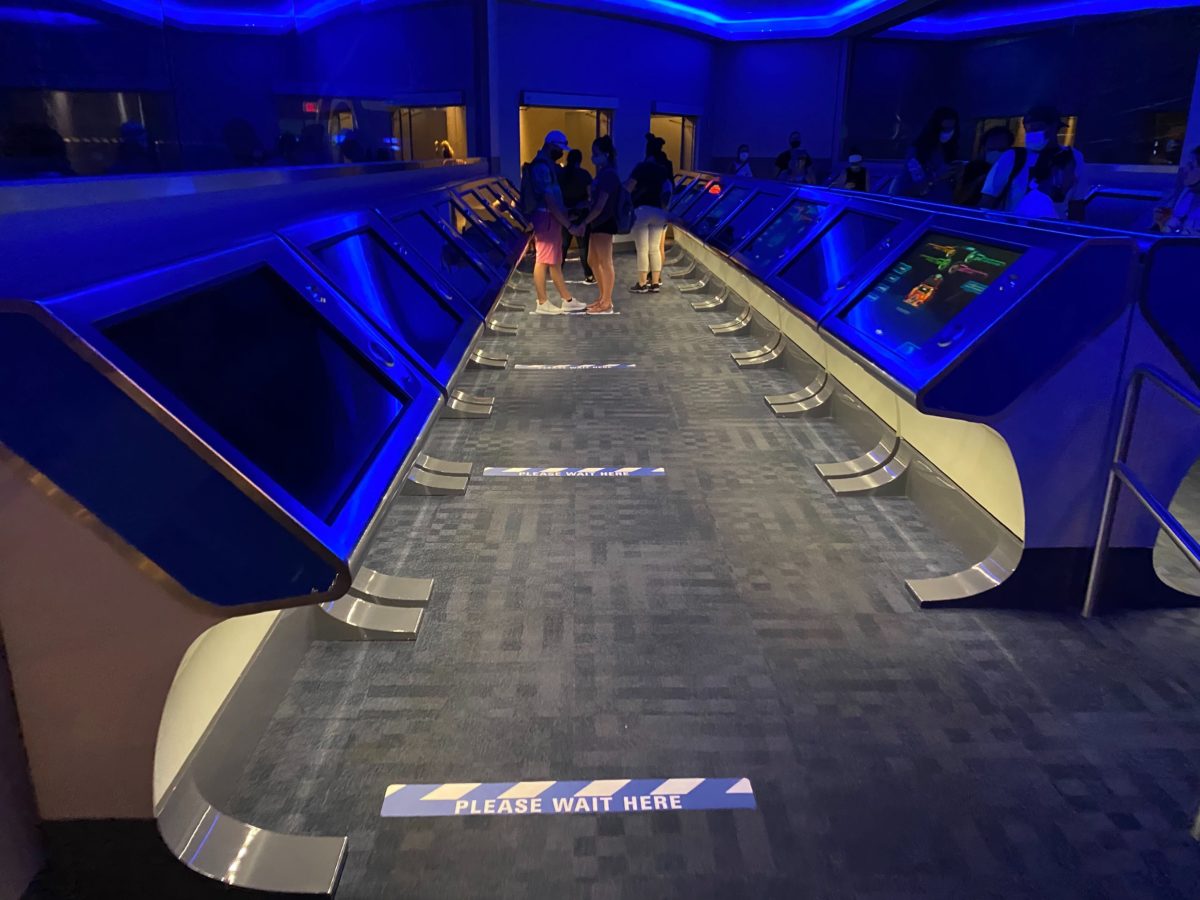 Test Track reopened with frequent cleanings of vehicles and high contact surfaces. All of the interactive areas in the queue and after the ride have been turned off as well. The Chevrolet showroom at the exit to the ride is open, with the cars roped-off but still accessible for socially-distanced viewing.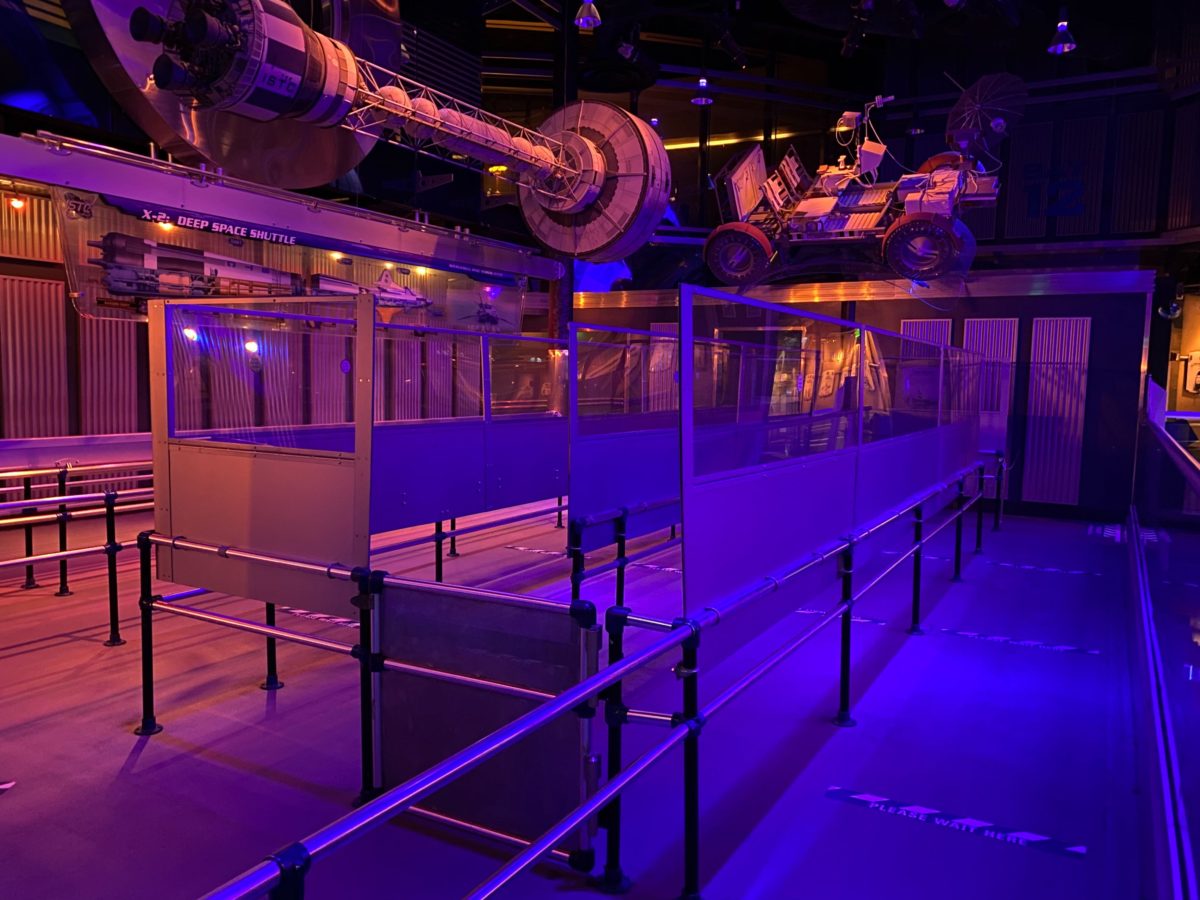 Mission: Space now has a new way to queue up guests and each party will have a flight capsule to themselves. The Advanced Training Lab has also been turned off as these are high contact areas.
Future World West
The Land Pavilion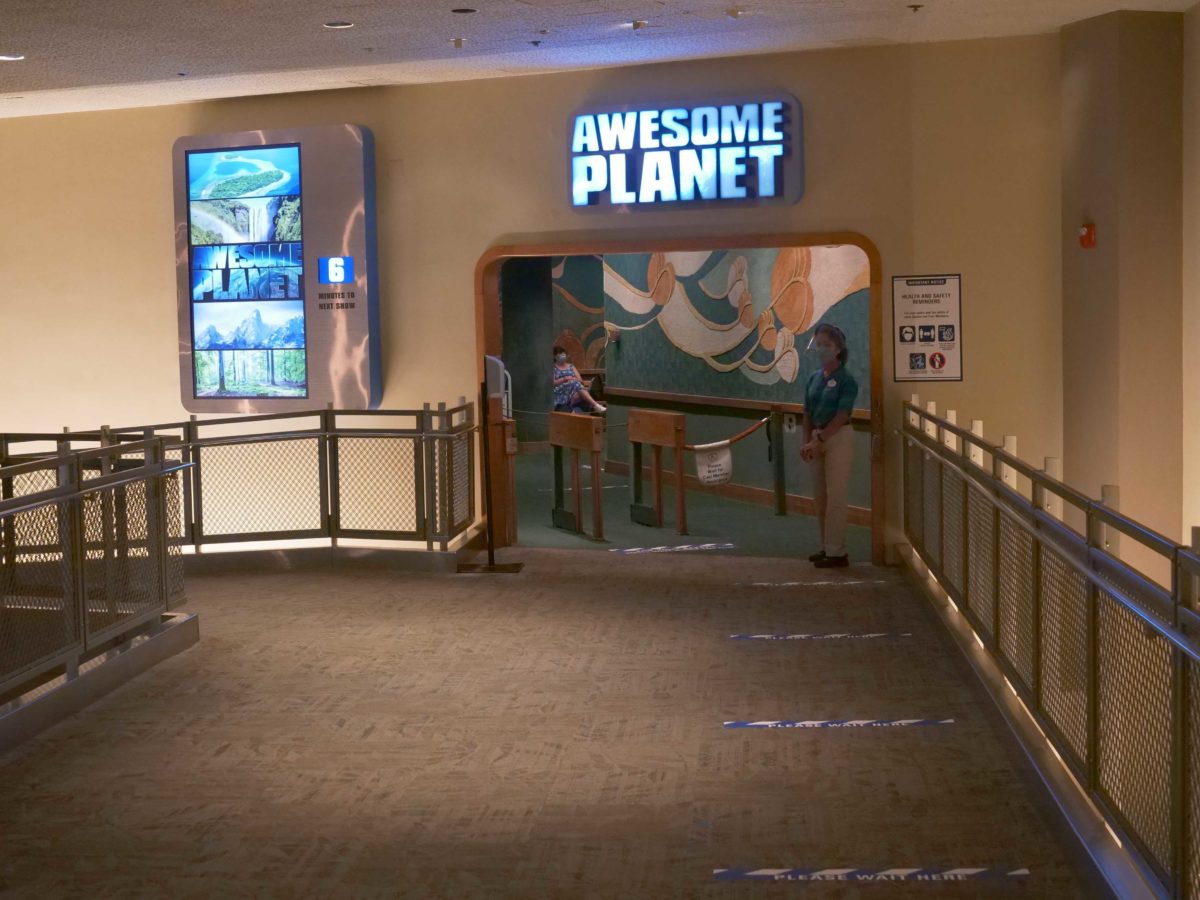 Awesome Planet is still showing guests a short video with new social distancing measures in the queue and within the Harvest Theater.
The Living with the Land boats have been updated with new plastic dividers between rows to separate guests as they travel through the greenhouses of the attraction. Other than that, Living with the Land has a bunch of new hidden Mickeys that you can spot throughout your boat ride, so make sure to keep an eye out for them!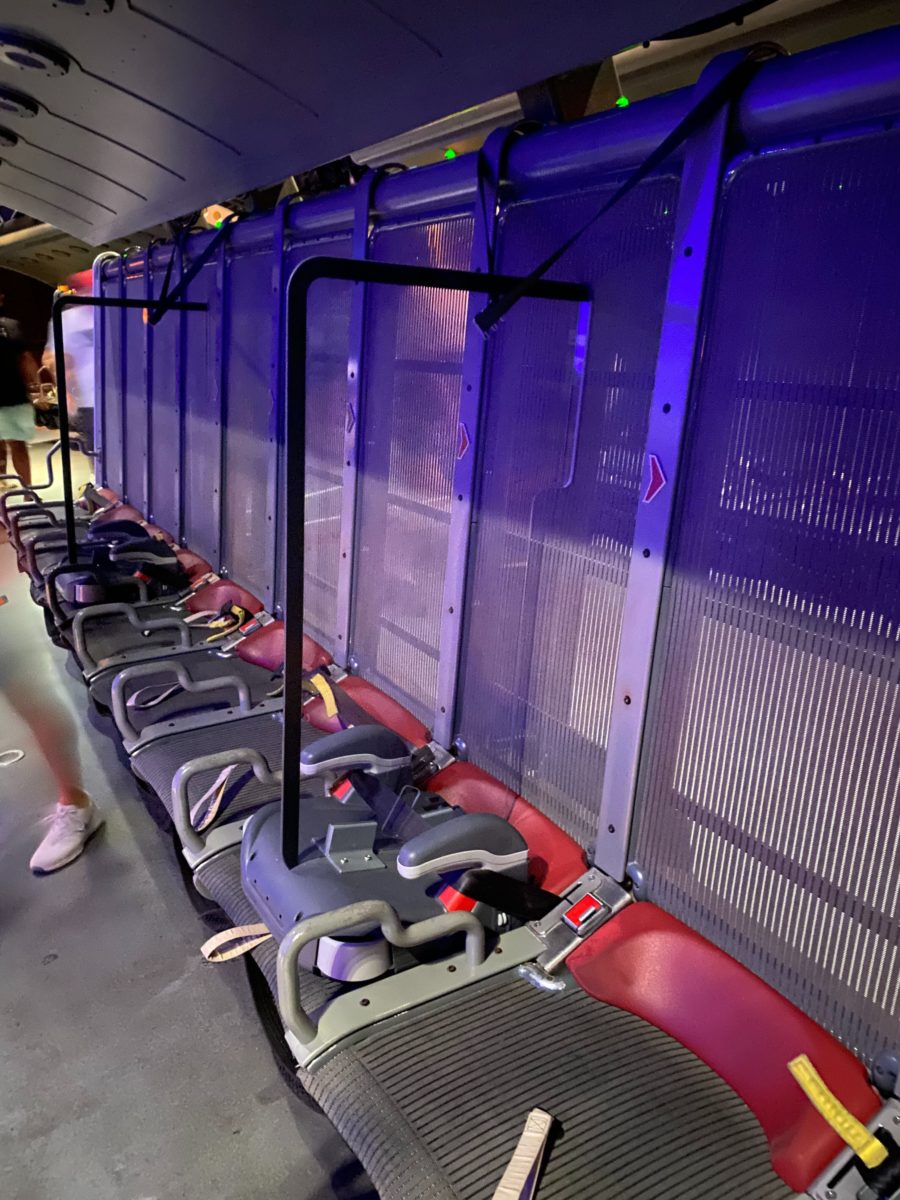 Soarin' Around the World features a socially distanced queue, with no interactive monitors on to keep guests moving throughout the queue. Plexiglass dividers have been added throughout the ride in order to safely separate each party, and there are currently no scents to enhance the scenes.
The Seas Pavilion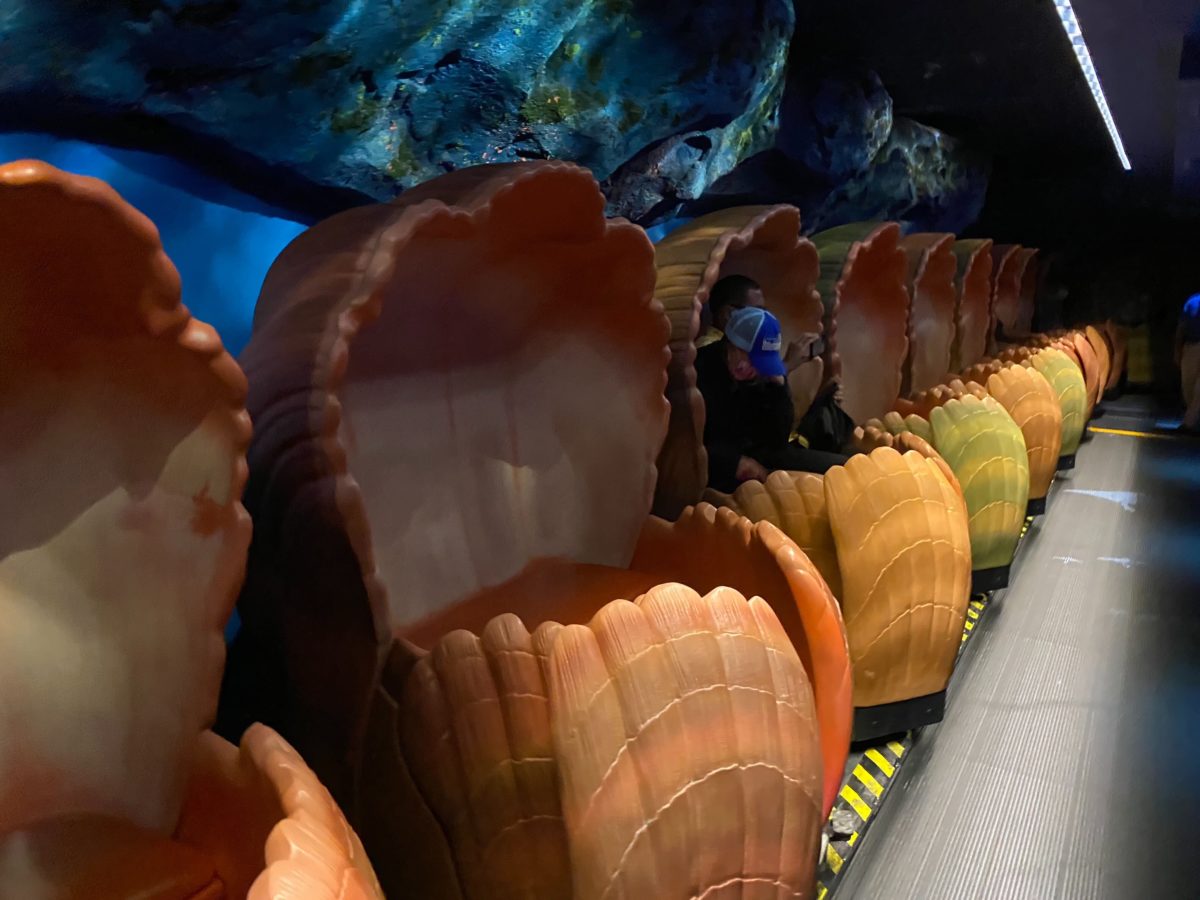 The Seas with Nemo and Friends has reopened to take guests through the Big Blue World with new social distancing measures throughout the attraction and the pavilion. Frequent cleanings of high touch exhibits can be seen by Cast Members. Bruce's Shark World playground and Turtle Talk with Crush is also closed off at this time.
Imagination Pavilion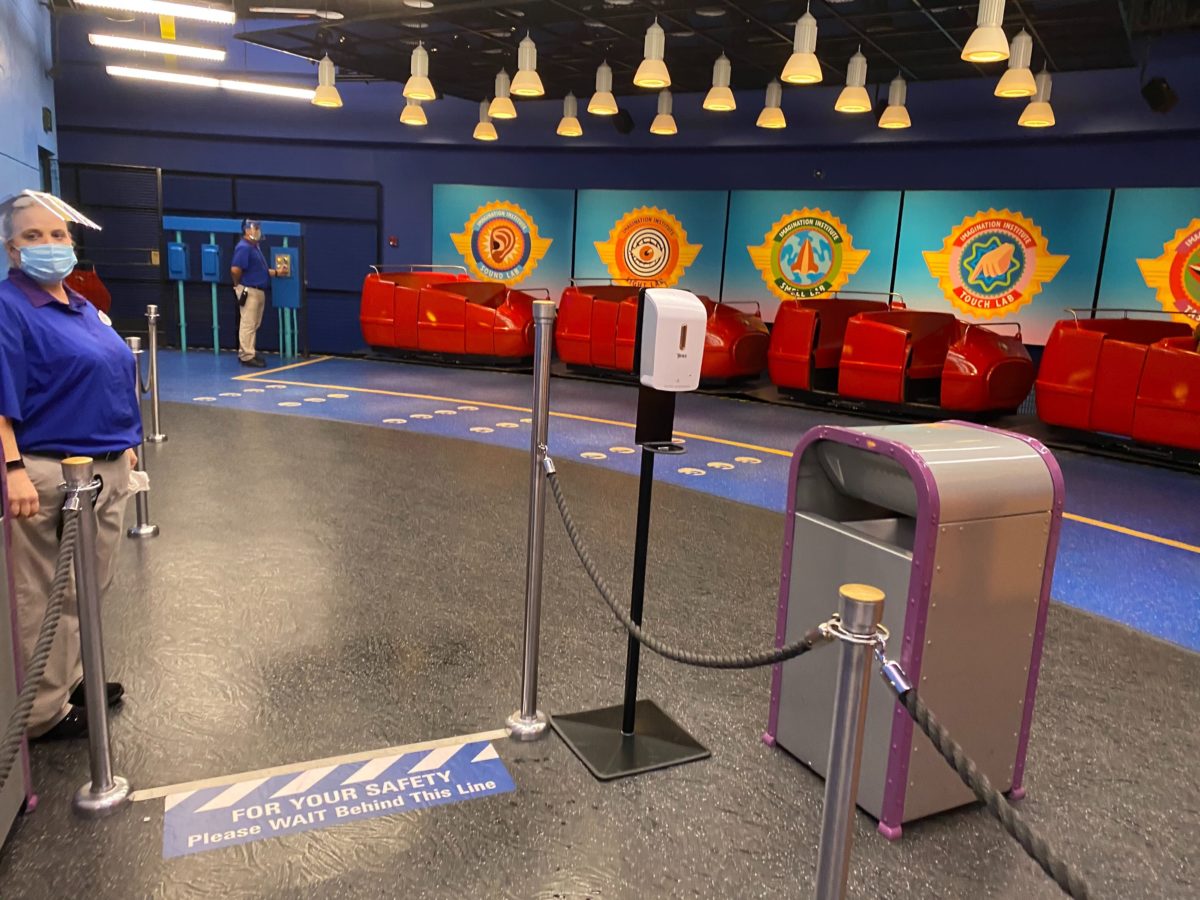 Journey Into Imagination with Figment offers social distancing in the queue, during the ride, and throughout the ImageWorks Labs, as all of the interactive elements have been turned off due to being high contact areas. The skunk smell during the ride has also been turned off.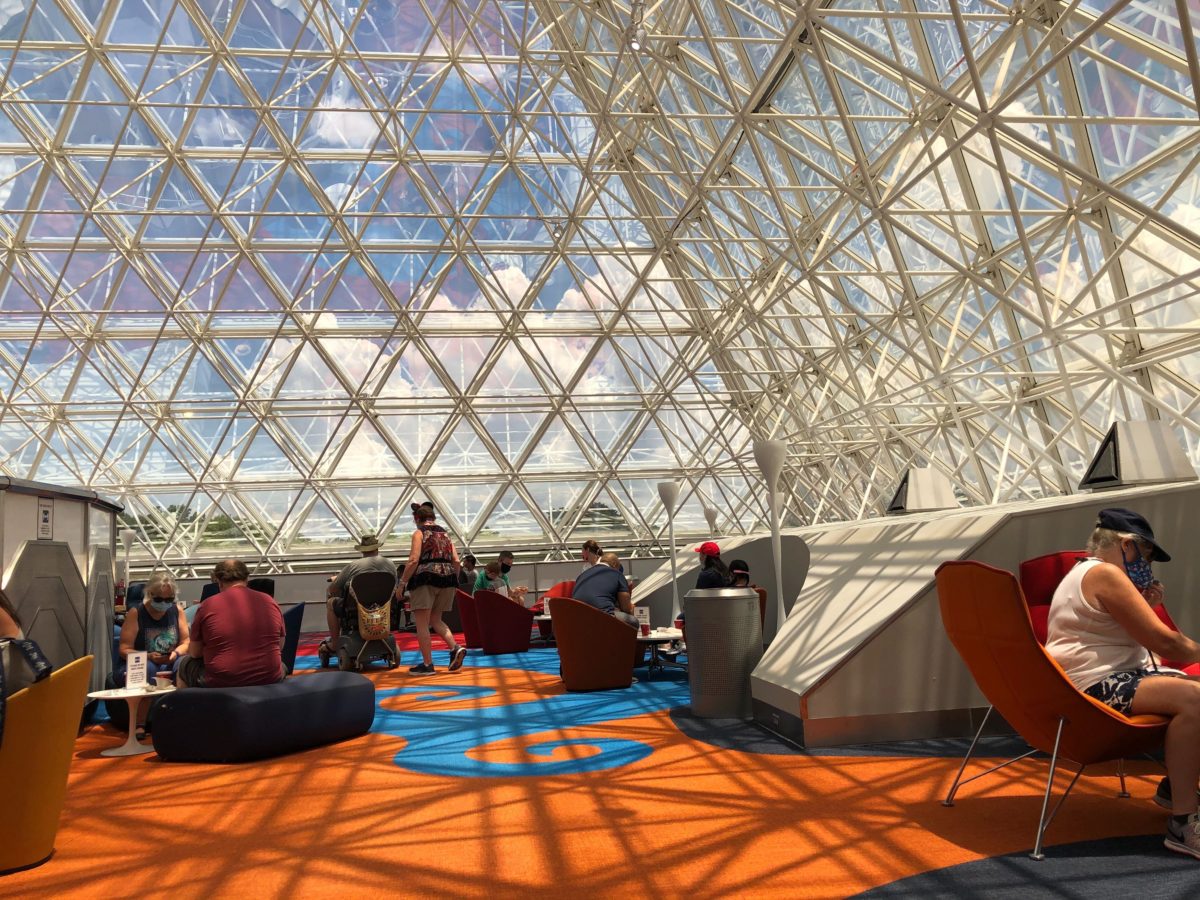 The Disney Vacation Club Lounge inside the Imagination Pavilion has reopened with new social distancing measures in place, as well as computers being removed for the time and the Coca-Cola Freestyle machine being attended by a Cast Member rather than being self-serve.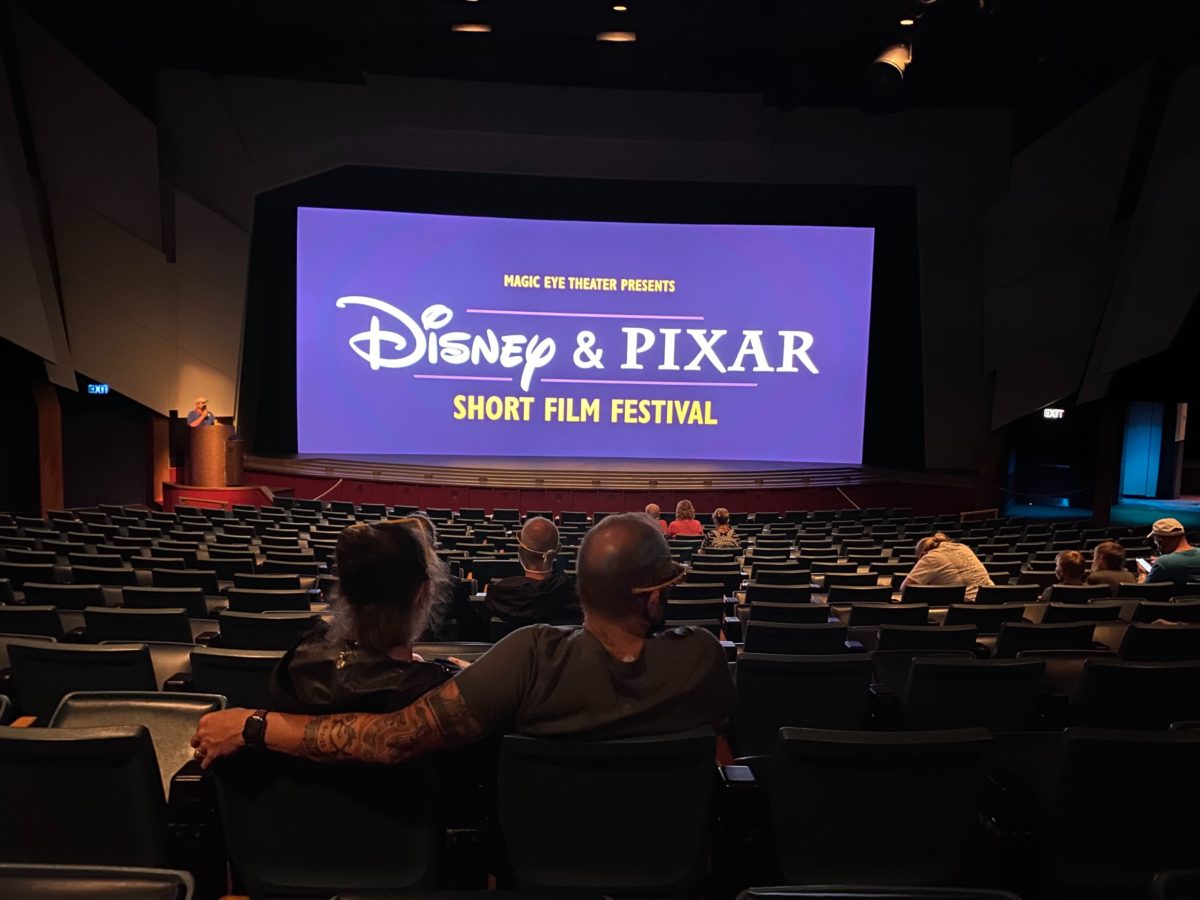 The Disney & Pixar Short Film Festival still offers the chance to watch some short films and take a seat in an air-conditioned room. Water effects have been turned off as part of the experience. The meet-and-greet with Mickey has also been suspended at this time.
The EPCOT Experience has seen a few changes since reopening, like limited seating and the removal of the Spaceship Earth and Mary Poppins attraction previews from the display. The fun photo opportunities are still open for guests to snap some fun photos while visiting.
World Showcase
Mexico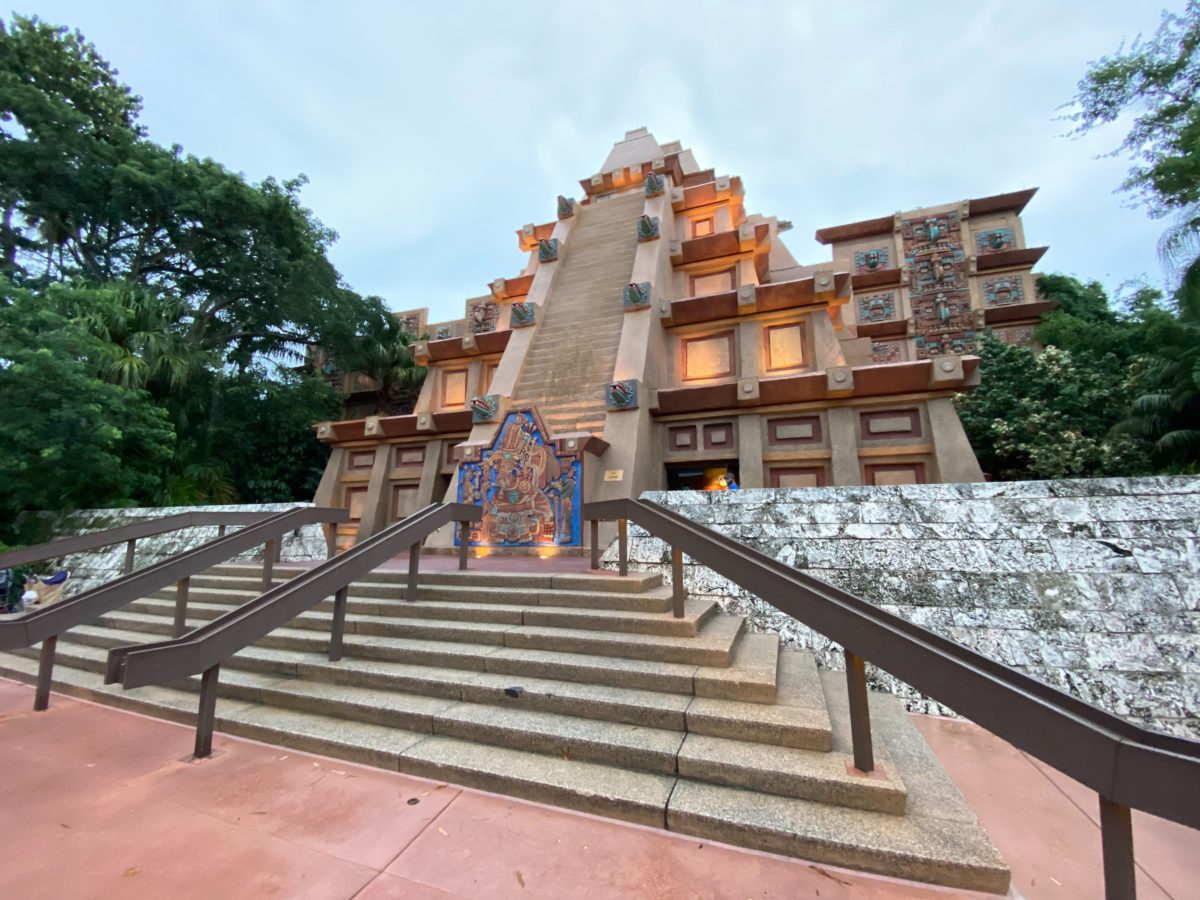 The Mexico Pavilion may have reopened, but many of the stores are currently closed. The market stalls are still open but with social distancing markers placed throughout.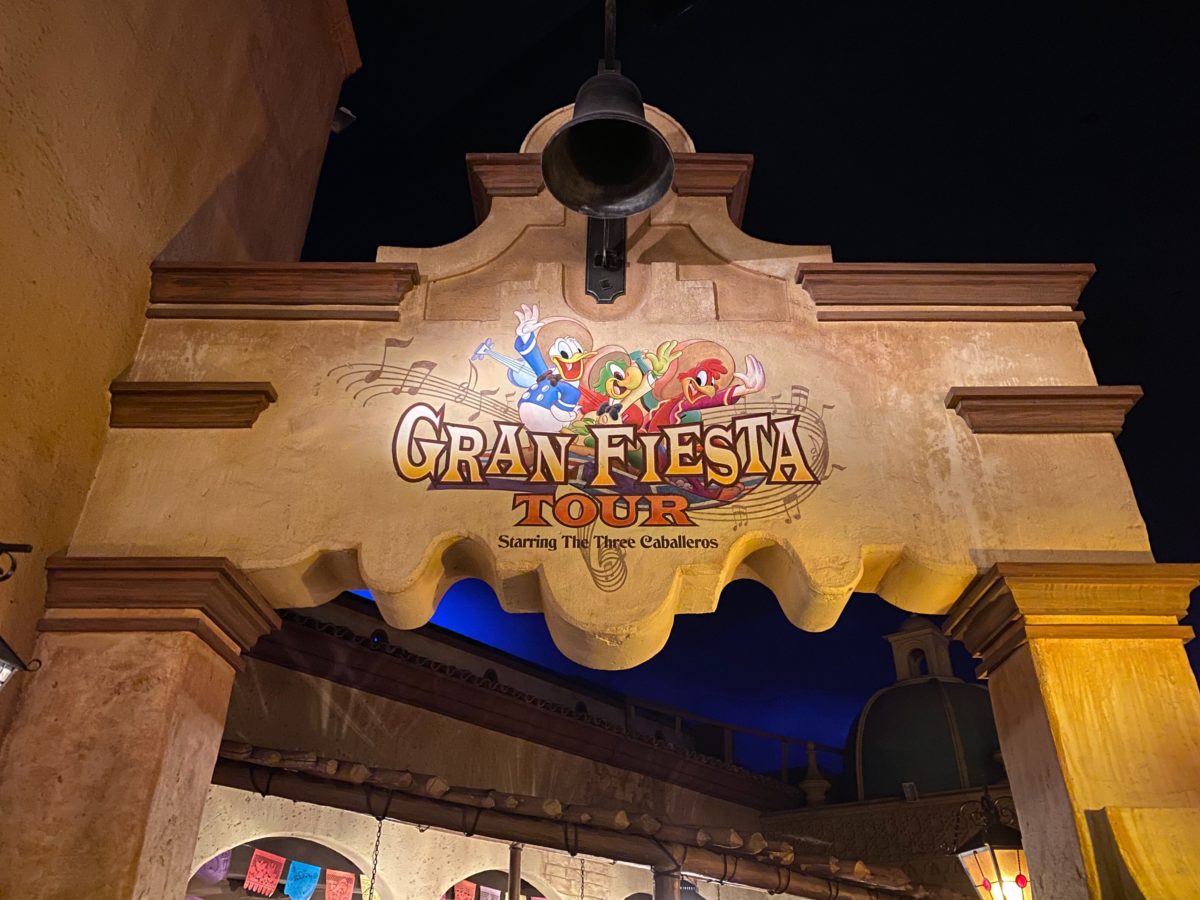 The Gran Fiesta Tour has a tight queue already, but with the new addition of the plexiglass barriers, it feels even tighter. The boats are frequently sanitized after each party disembarks and before another party boards. There was also a malfunction with the Jose Carioca animatronic leading to his removal from the attraction, but he has since been fixed and returned.
Norway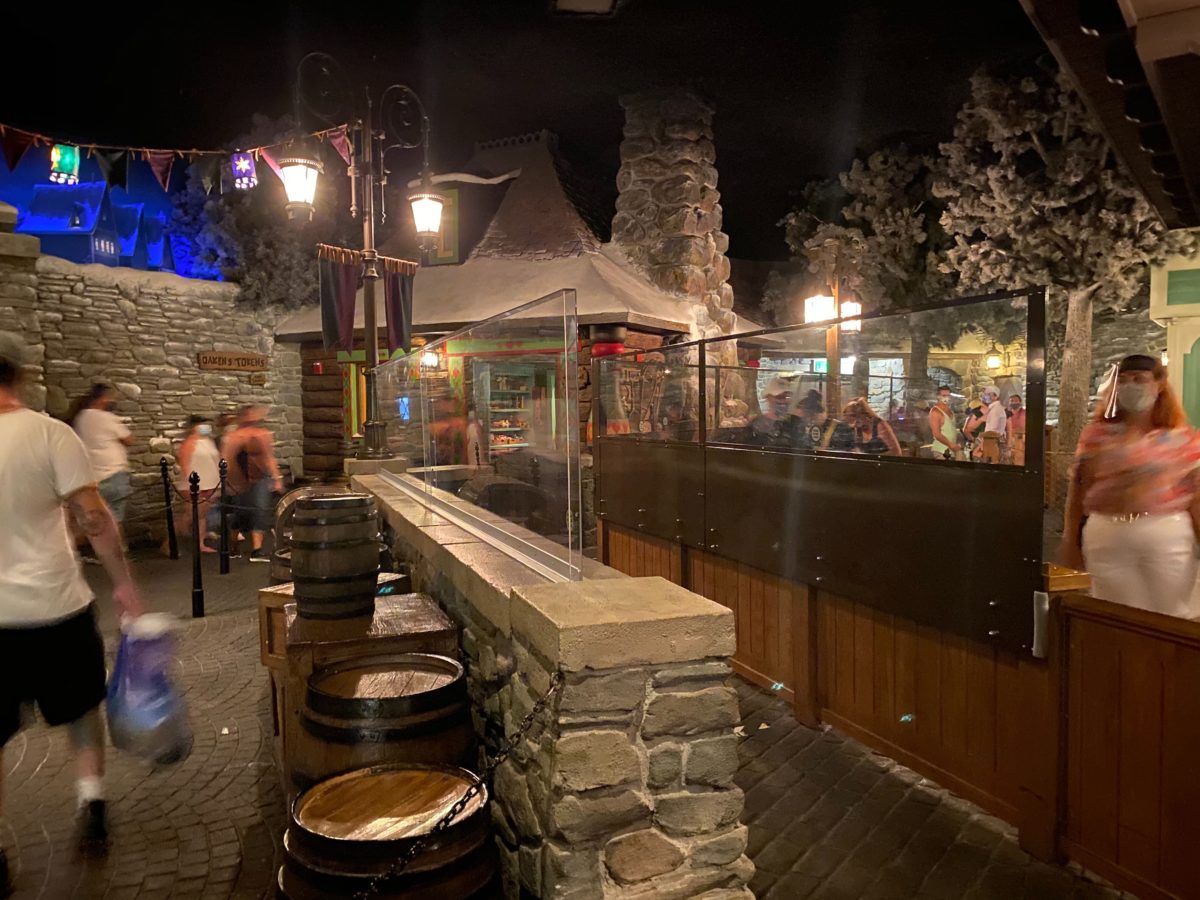 Frozen Ever After has reopened with a new socially distant queue, with the installation of plexiglass and parties spread apart on the boats.
China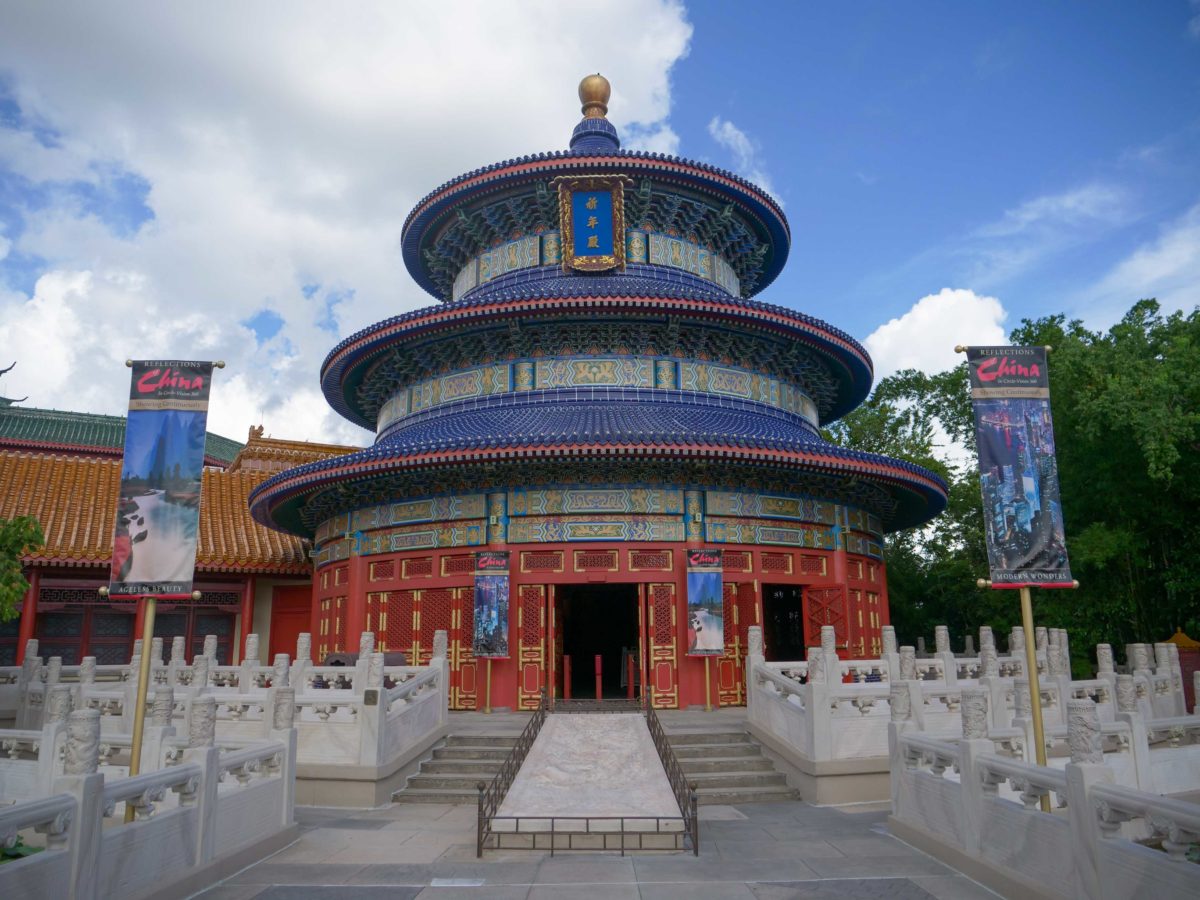 The China Pavilion is very quiet due to cultural representatives not being present and with both restaurants currently closed.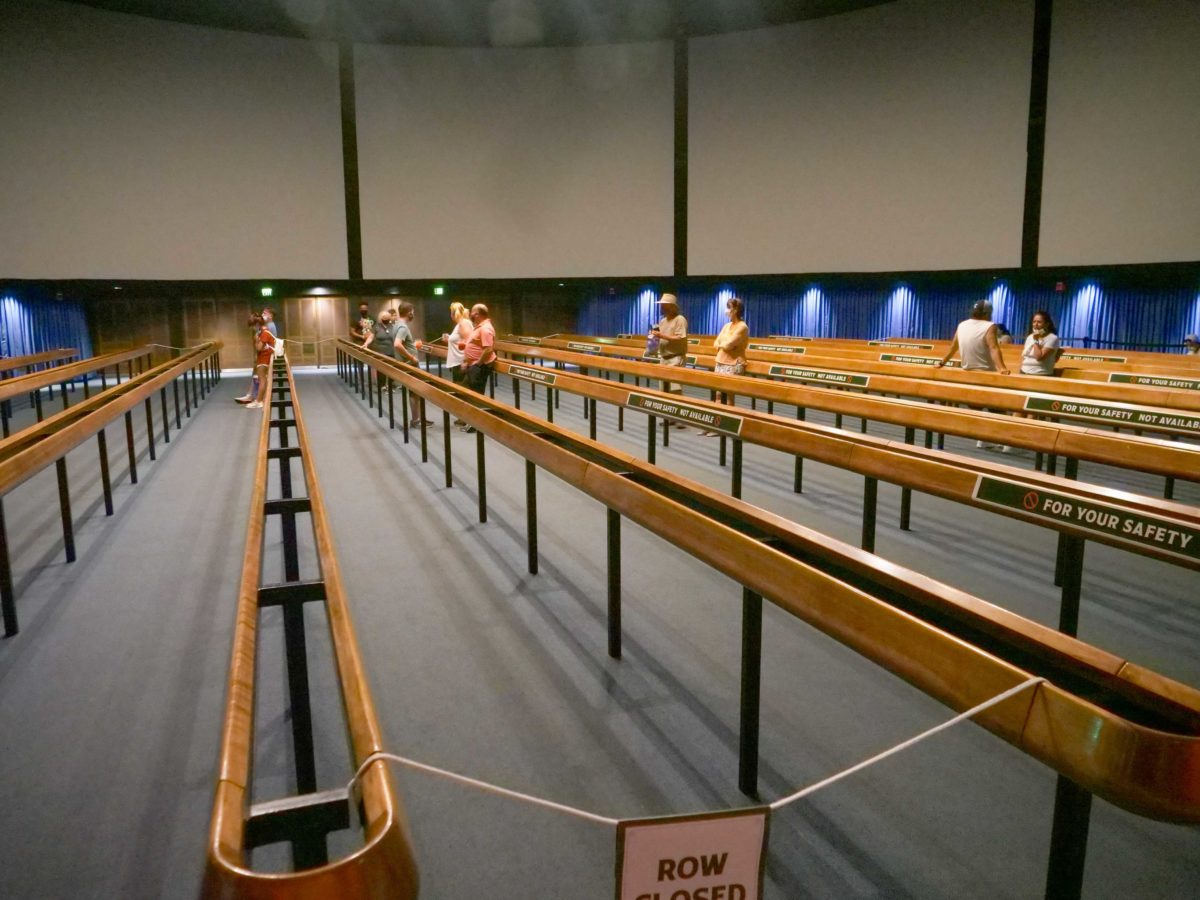 Reflections of China is still offering shows throughout the day with new social distancing measures in place in and outside of the theater.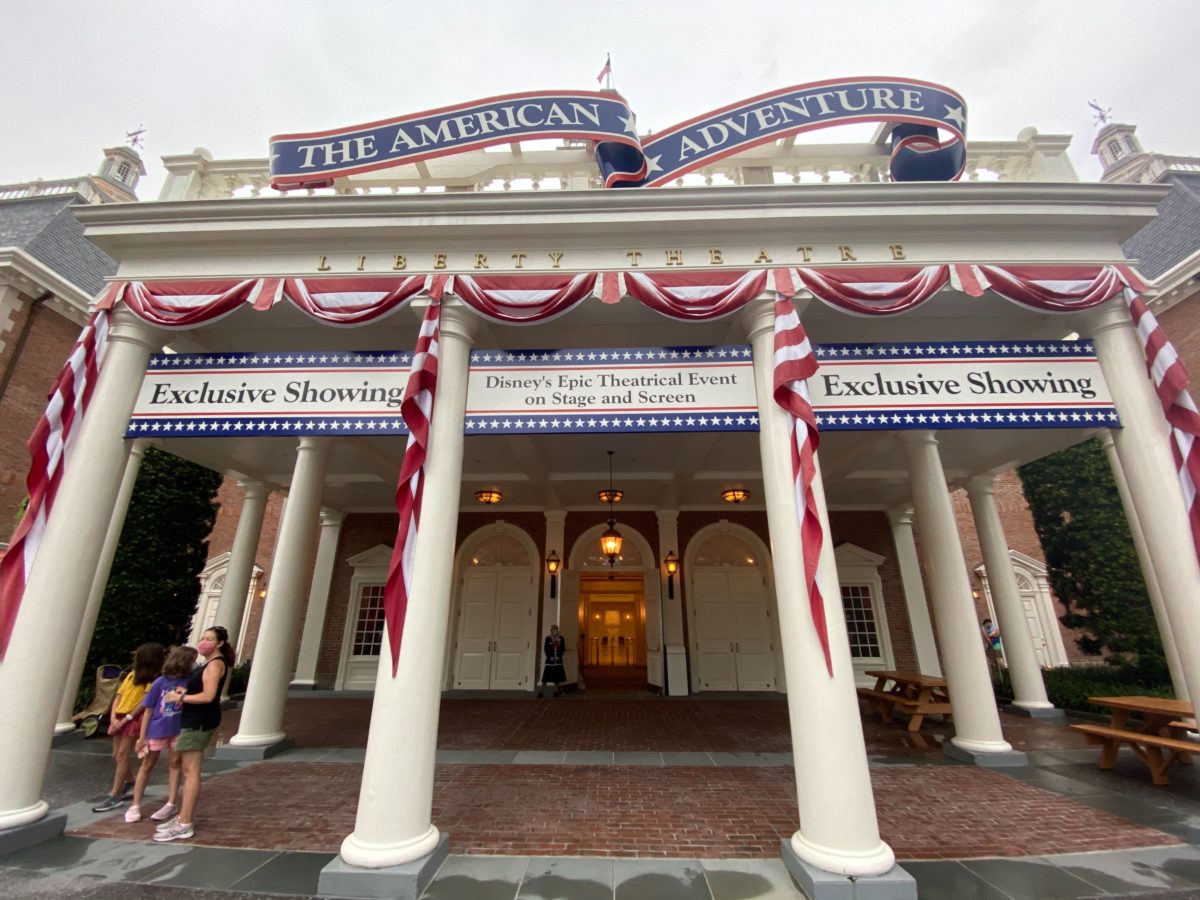 The American Adventure is still teaching guests about the American Spirit with the show, now with social distancing measures in place inside of the theater and in the gallery. The most noticeable change is the absence of the Voices of Liberty filling the atrium with beautiful folk songs.
This summer, there is sadly no Awesome Mix Live, as the Guardians of the Galaxy had to help out elsewhere. But you can still enjoy great entertainment, like the Mariachi Cobre and the JAMMitors, while enjoying a brief break in your day.
France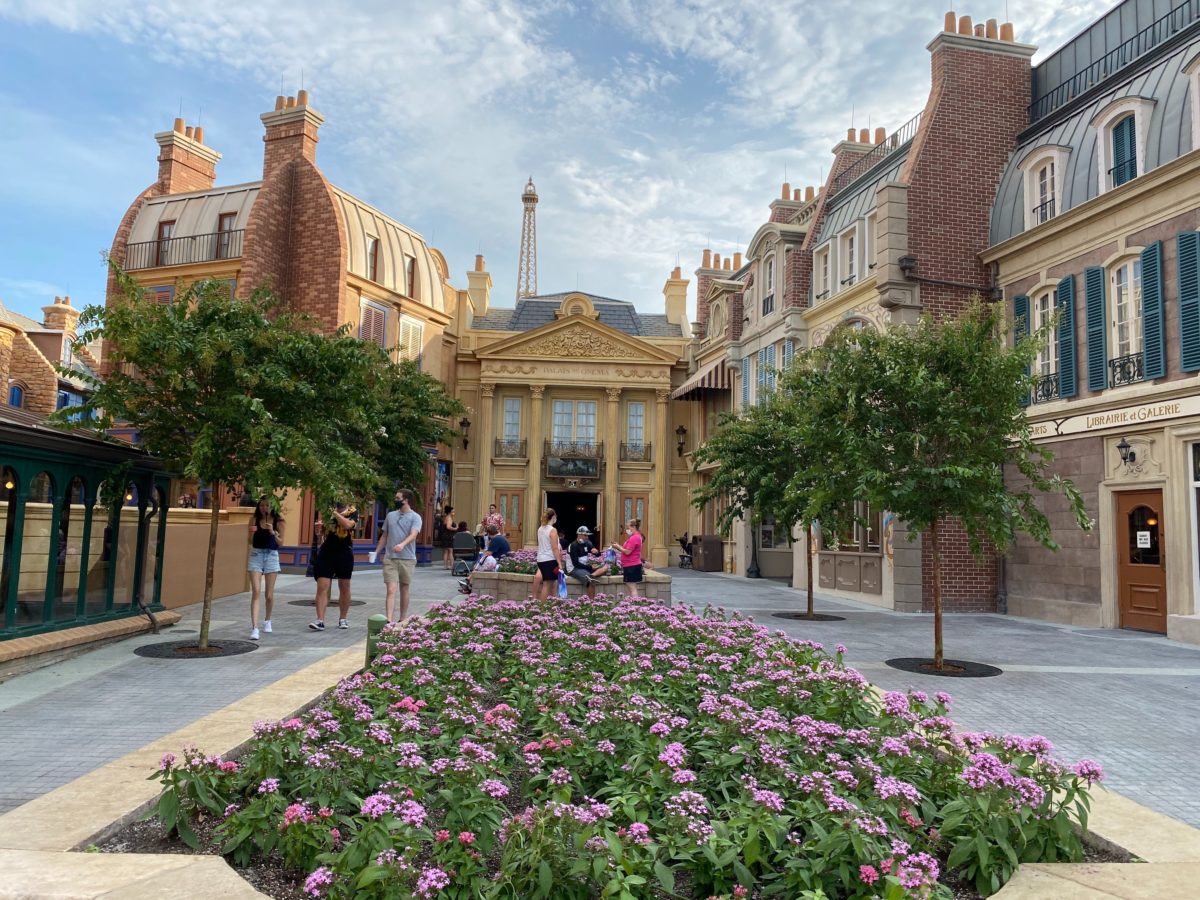 While the France Pavilion has reopened, changes are significant with many of the shops closed, the Parisian Caricature Kiosk removed and no cultural representatives present. L'Artisan des Glaces and Crepes des Chefs de France are still open to offer up delicious French treats.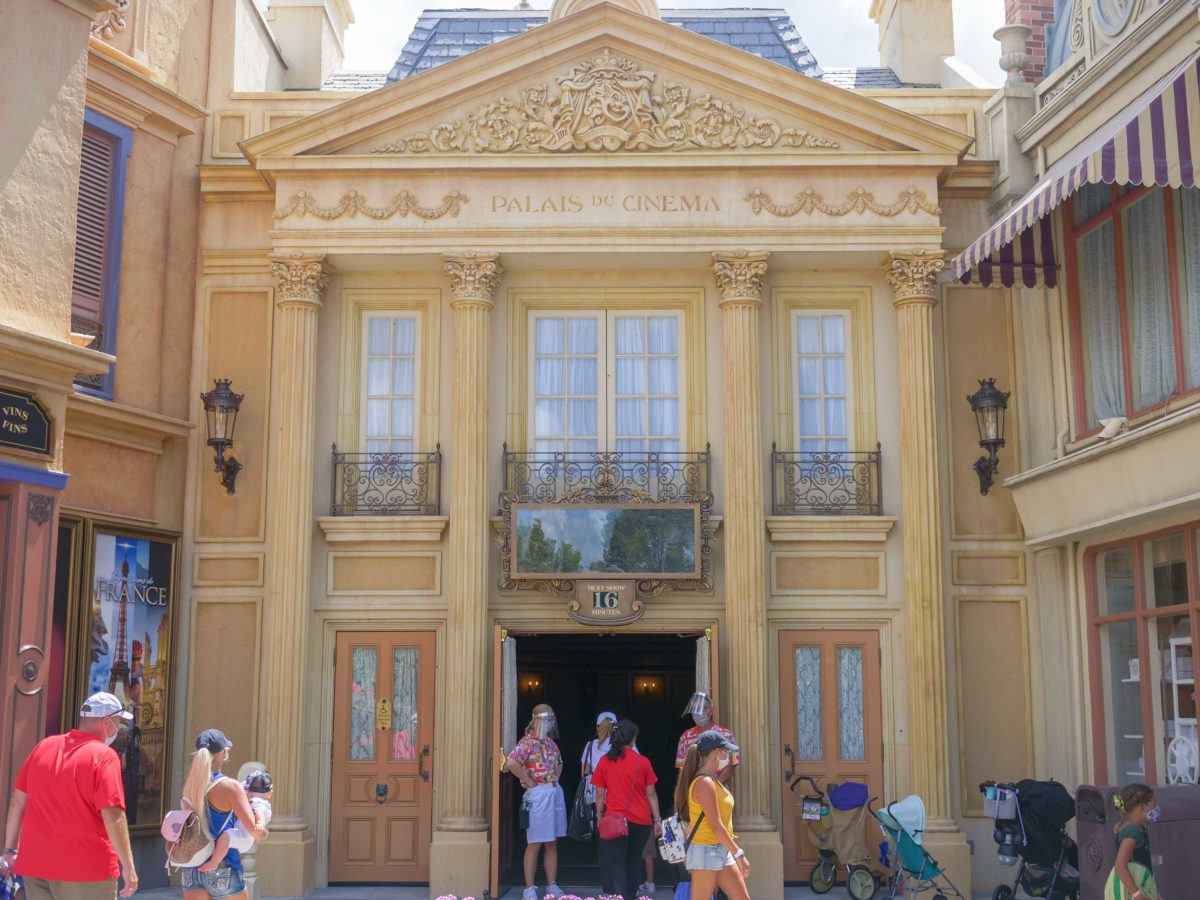 The Beauty and the Beast Sing-Along and Impressions de France have reopened within the Palais du Cinema with social distancing within the lobby and the theater, keeping it to a very limited capacity. Operating hours were later reduced.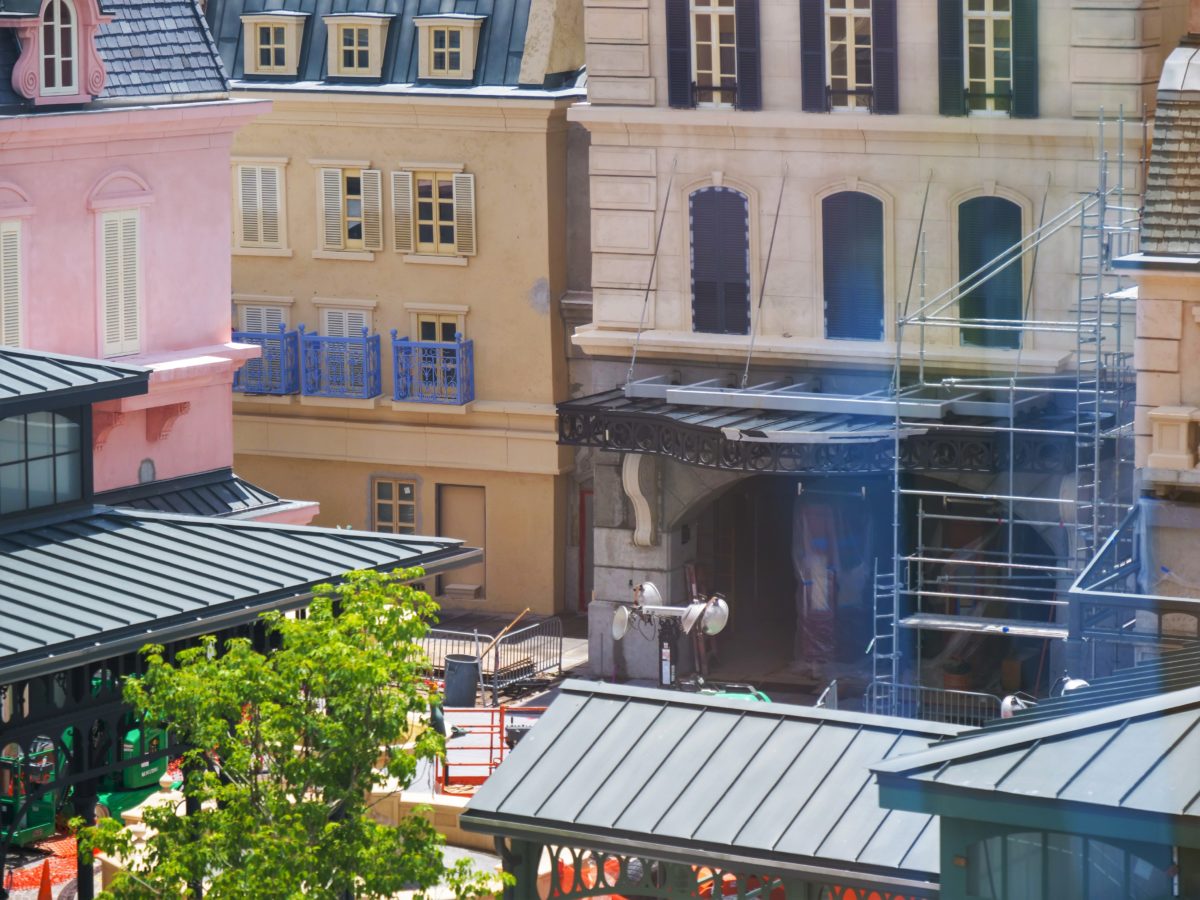 It seems Remy's Ratatouille Adventure is no longer set to open this summer, but construction is coming along nicely.
Canada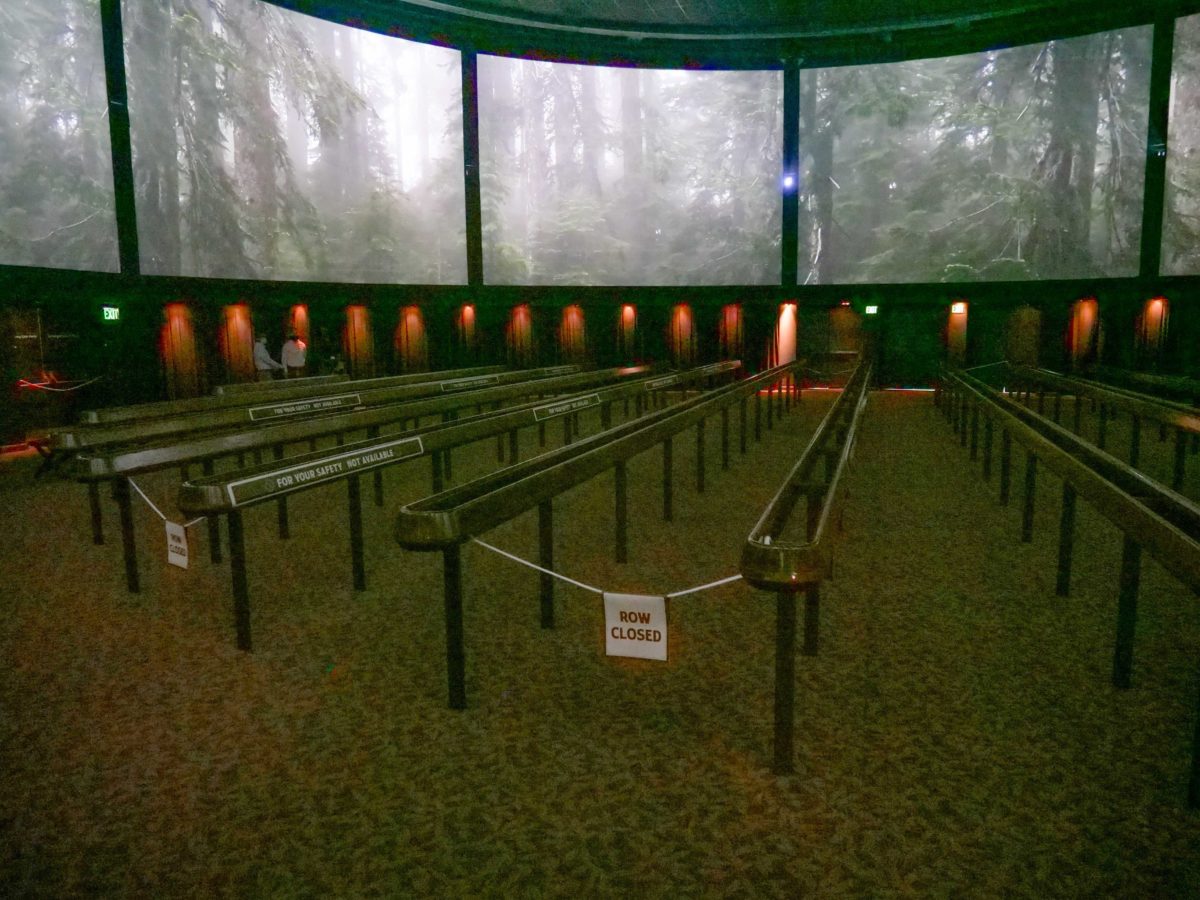 Similar to Reflections of China, Canada Far and Wide has reopened with social distancing measures inside of the 360 theater, keeping everyone far and wide apart. Operating hours were later reduced.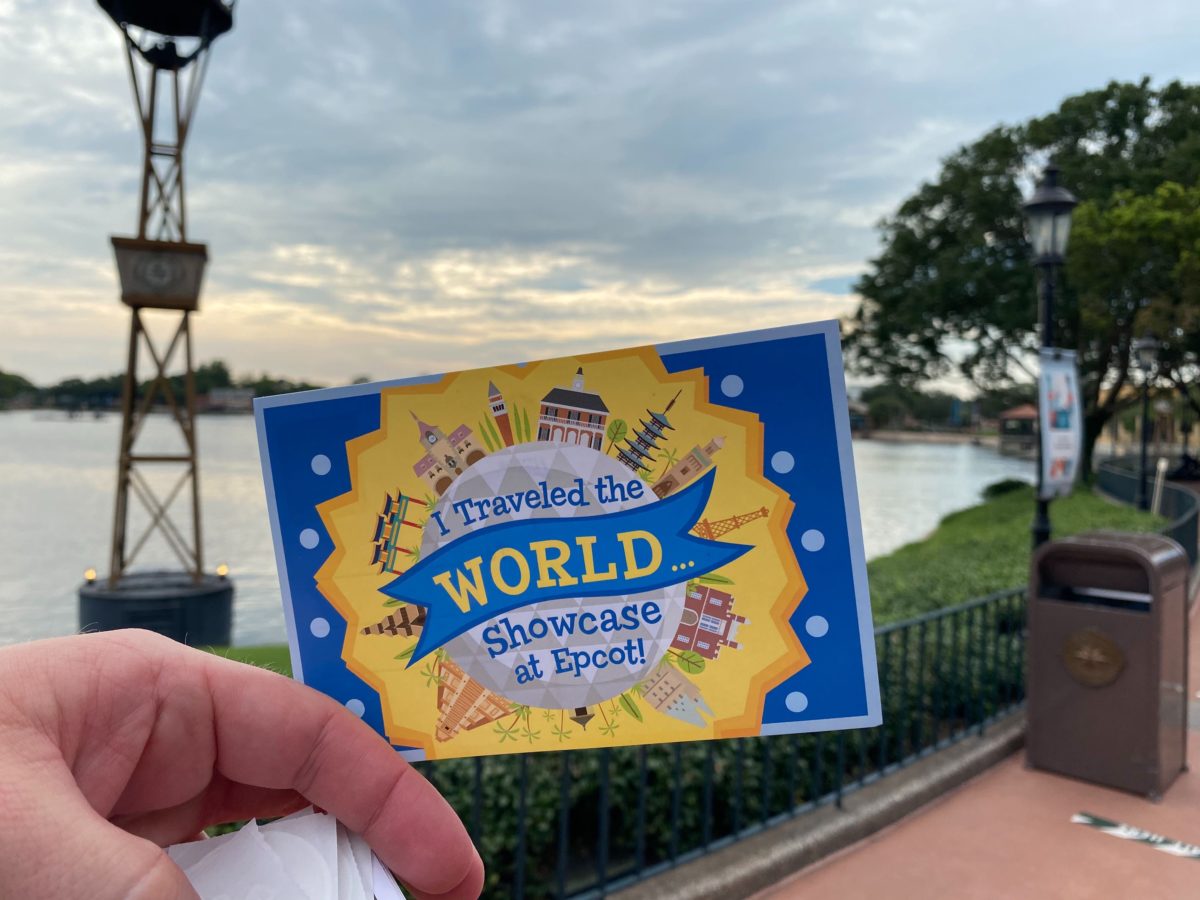 With the lack of cultural representatives and limited high contact areas, the Kidcot Fun Stops have changed within the World Showcase. Guests will receive a Ziploc bag with a set of eleven stickers, fact sheets, and color-in postcards, one for each country represented around the World Showcase.
Character Cavalcades and Experiences
Queen Anna and Elsa of Arendelle are making their way around the World Showcase in this all-new Frozen Promenade to interact with guests in a socially distant way.
Belle, Sleeping Beauty, Jasmine, and Snow White wave to guests as they travel around the World Showcase in their horse-drawn carriage, with dividers between each row, keeping the Princesses safe on their Princess Promenade.
In this new cavalcade, known as "Mickey & Friends World Tour", guests in World Showcase may come upon Mickey Mouse, Minnie Mouse, Pluto, and Goofy out sightseeing.
Guests can find Joy frolicking around the butterfly gardens in Future World.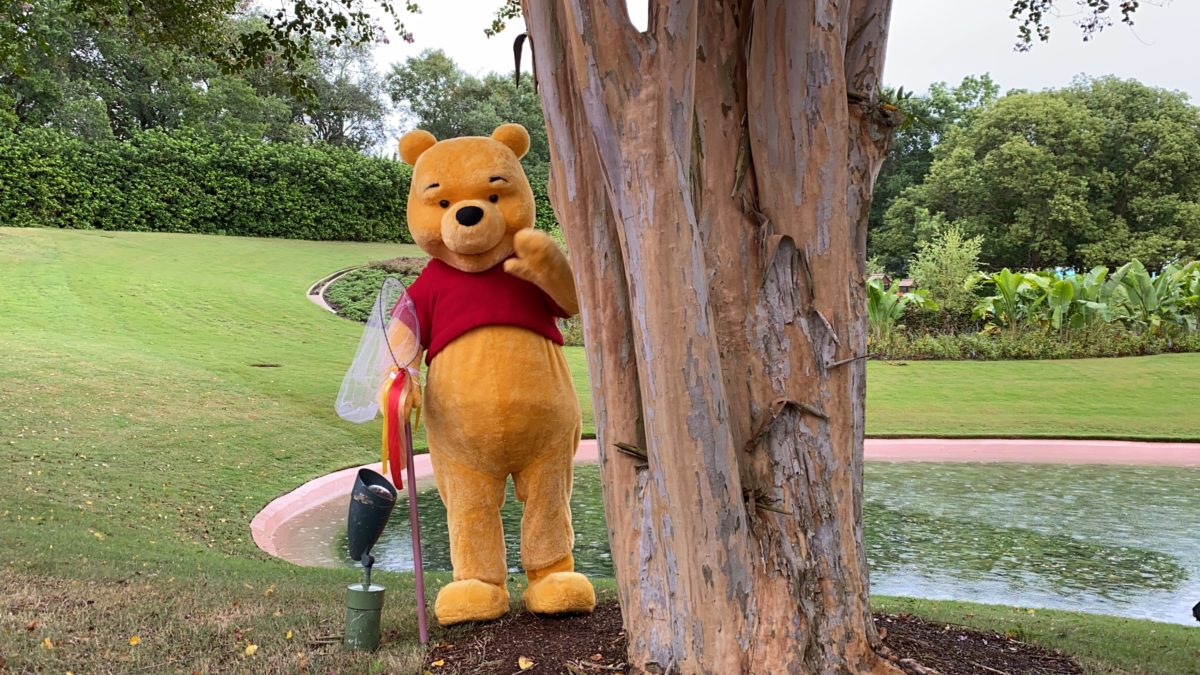 Everyone's favorite "silly old bear," Winnie the Pooh, can also be seen wandering the butterfly gardens, blowing kisses to guests and catching ones blown back at him with his net.
Relaxations Stations
"Relaxation Stations" are mask-free zones where you and your party can take a seat at a table, eat a snack or just relax with your mask off! Tables are set up around the different zones but are very carefully spaced apart from other guests to keep everyone safe in this post-COVID-19 world.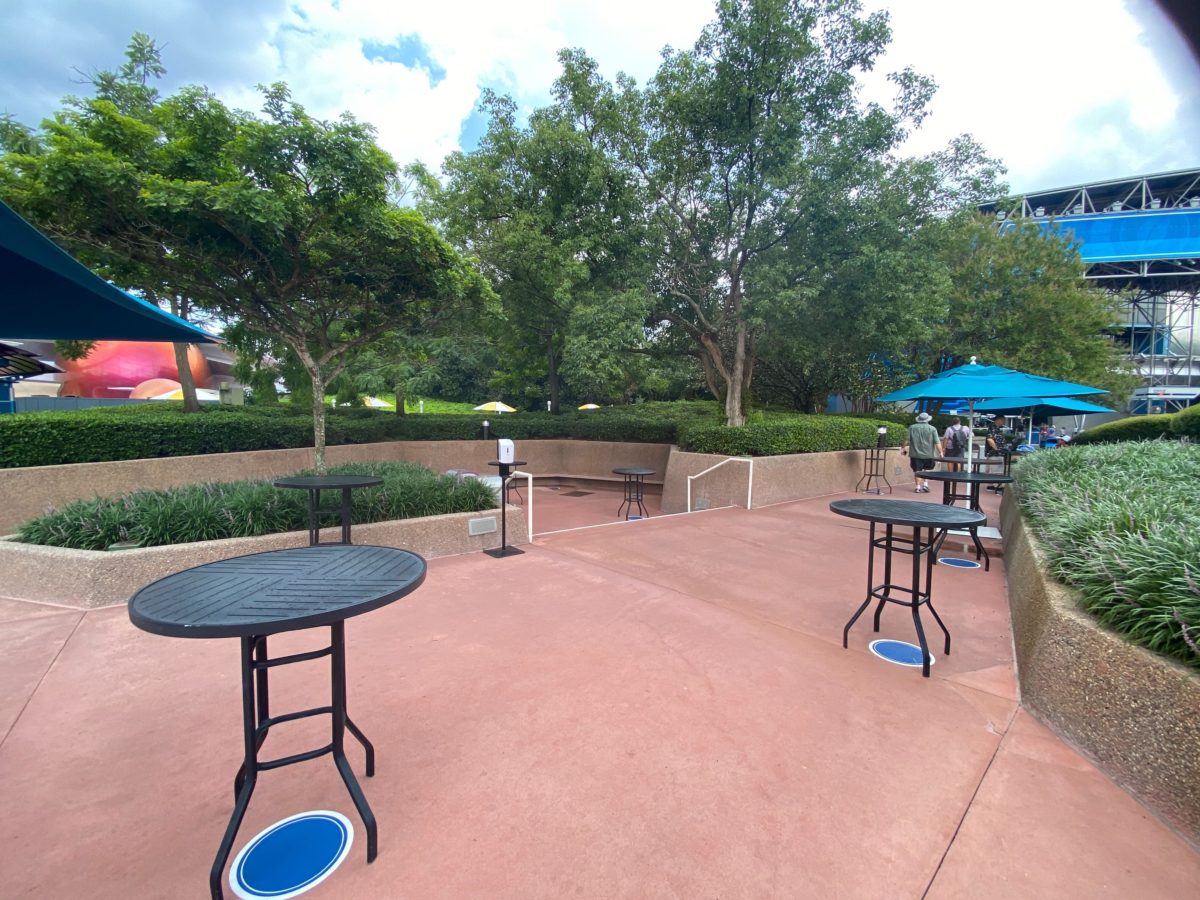 This "relaxation station" is more out in the open, nestled between Test Track and Mission: Space. There's not too much shade offered here unless you can snag a spot under an umbrella, and there isn't an abundance of seating at this location either. This would make for a quick stop to hydrate and then continue on with your day.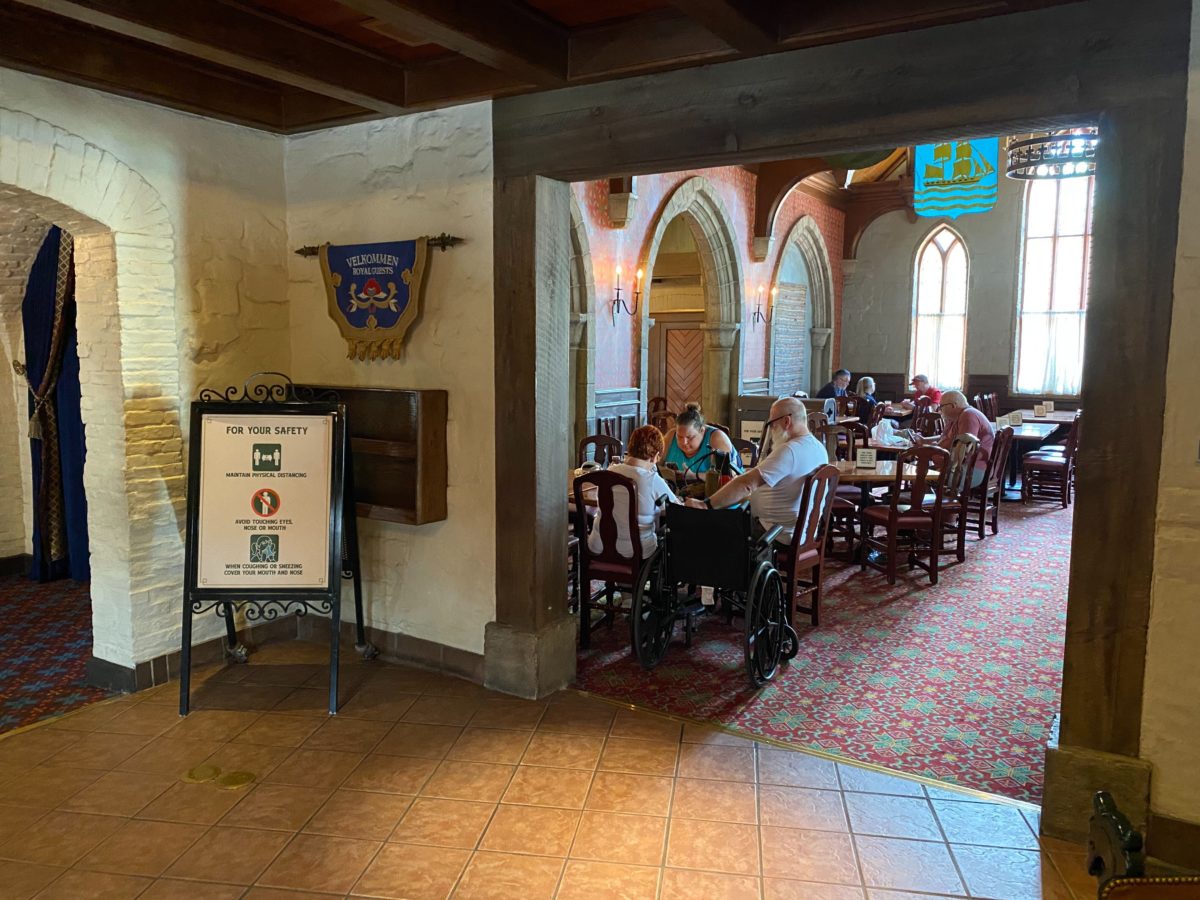 This relaxation station inside of Akershus Royal Banquet Hall provides guests with indoor seating, with air conditioning, to take a break while traveling around the World Showcase.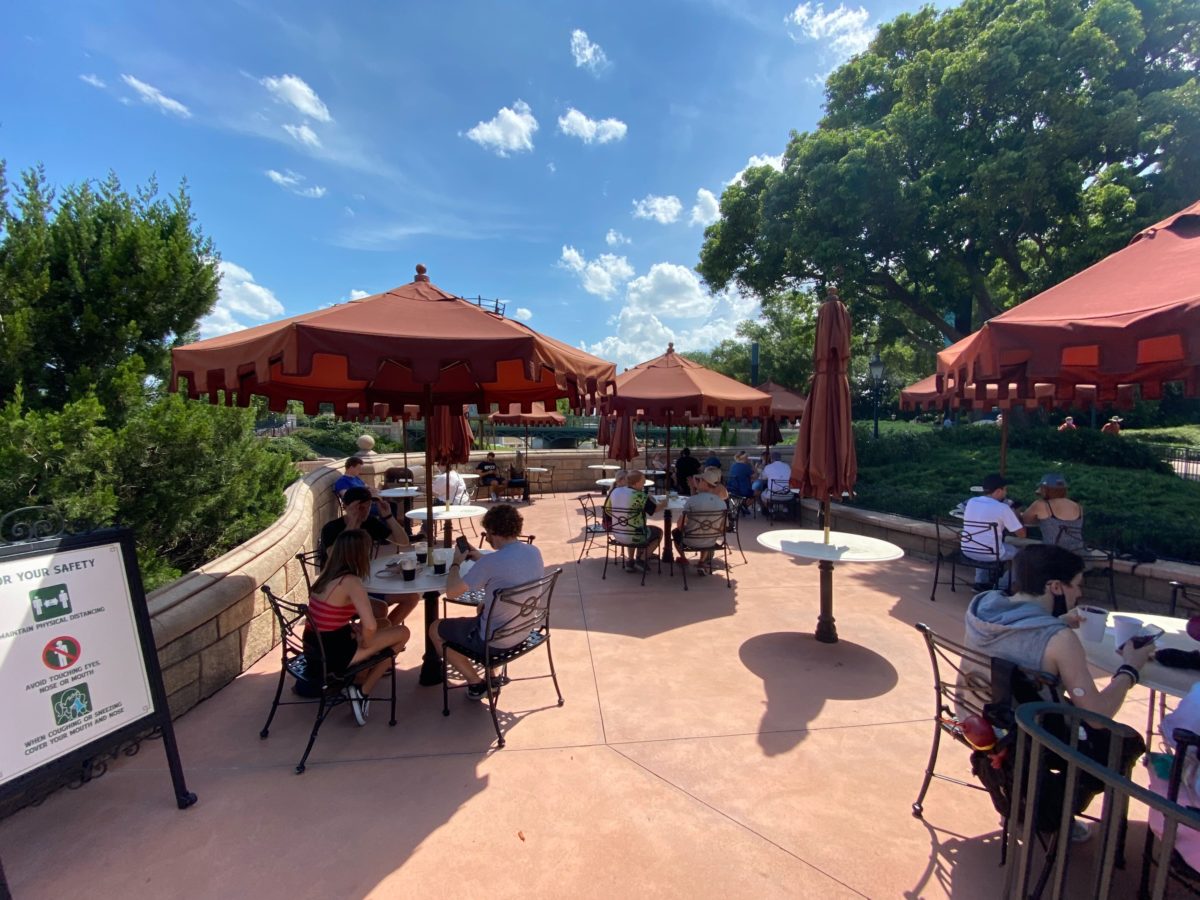 This outdoor "relaxation station" in the United Kingdom offers plenty of tables and shade for guests to enjoy a bite to eat or a pint from the pub. This is located near the Yorkshire County Fish Shop, and social distancing markers will lead you down to this area.
Dining
Future World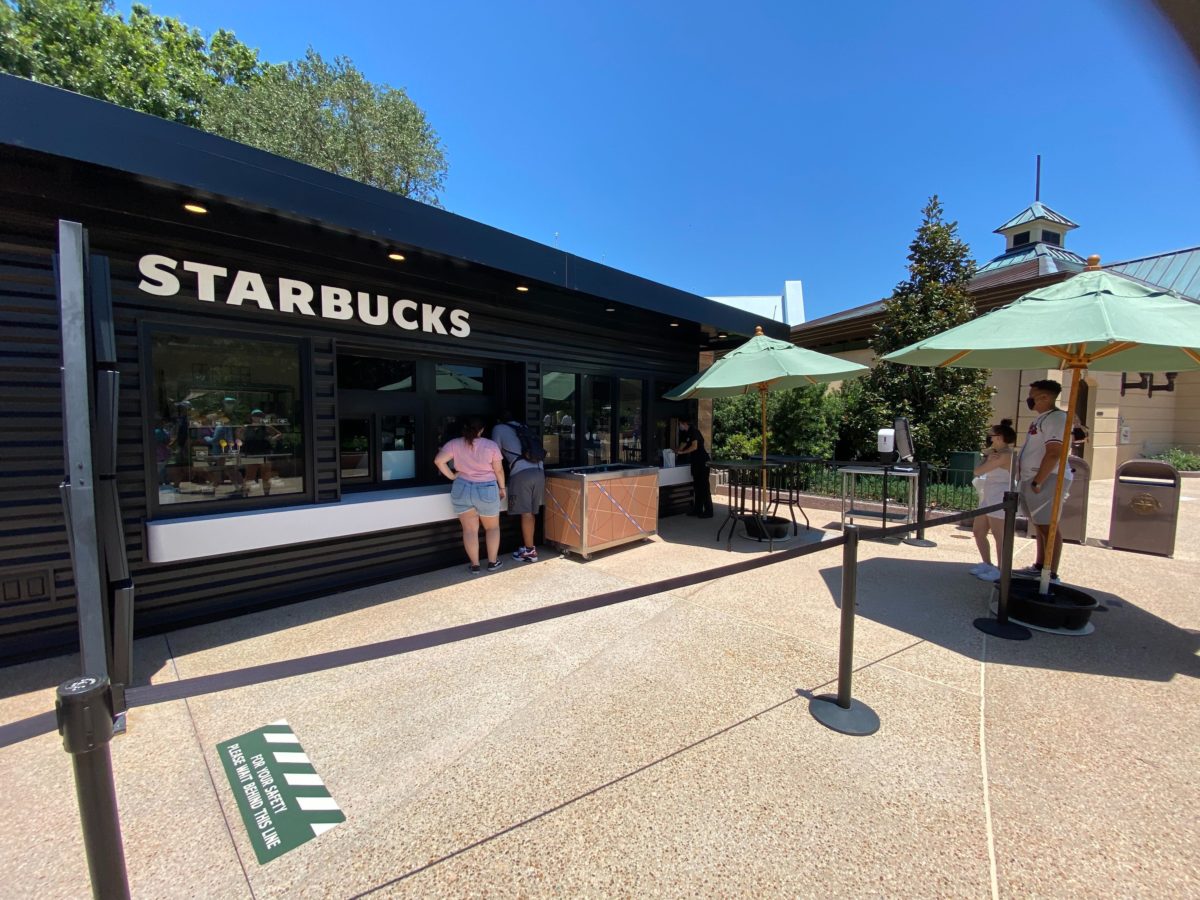 EPCOT's Traveler's Cafe, aka Starbucks, has reopened with social distancing measures and hand sanitizer.
The Land Pavilion
World Showcase
Mexico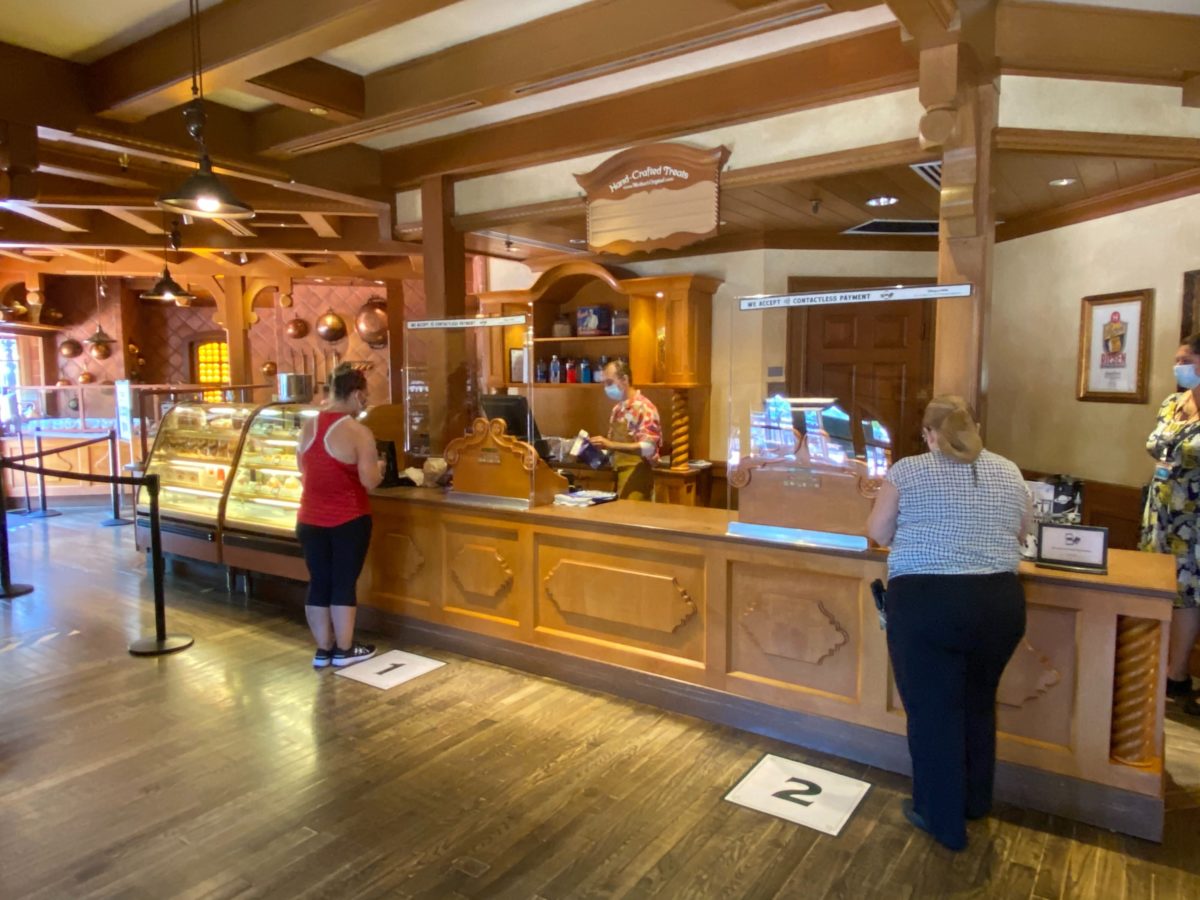 Karamell-Küche has reopened within the Germany Pavilion, offering delicious caramel treats with new social distancing measures in place. Annual Passholders can also receive 30% off treats here until August 14.
The American Adventure
Italy
Shopping
Future World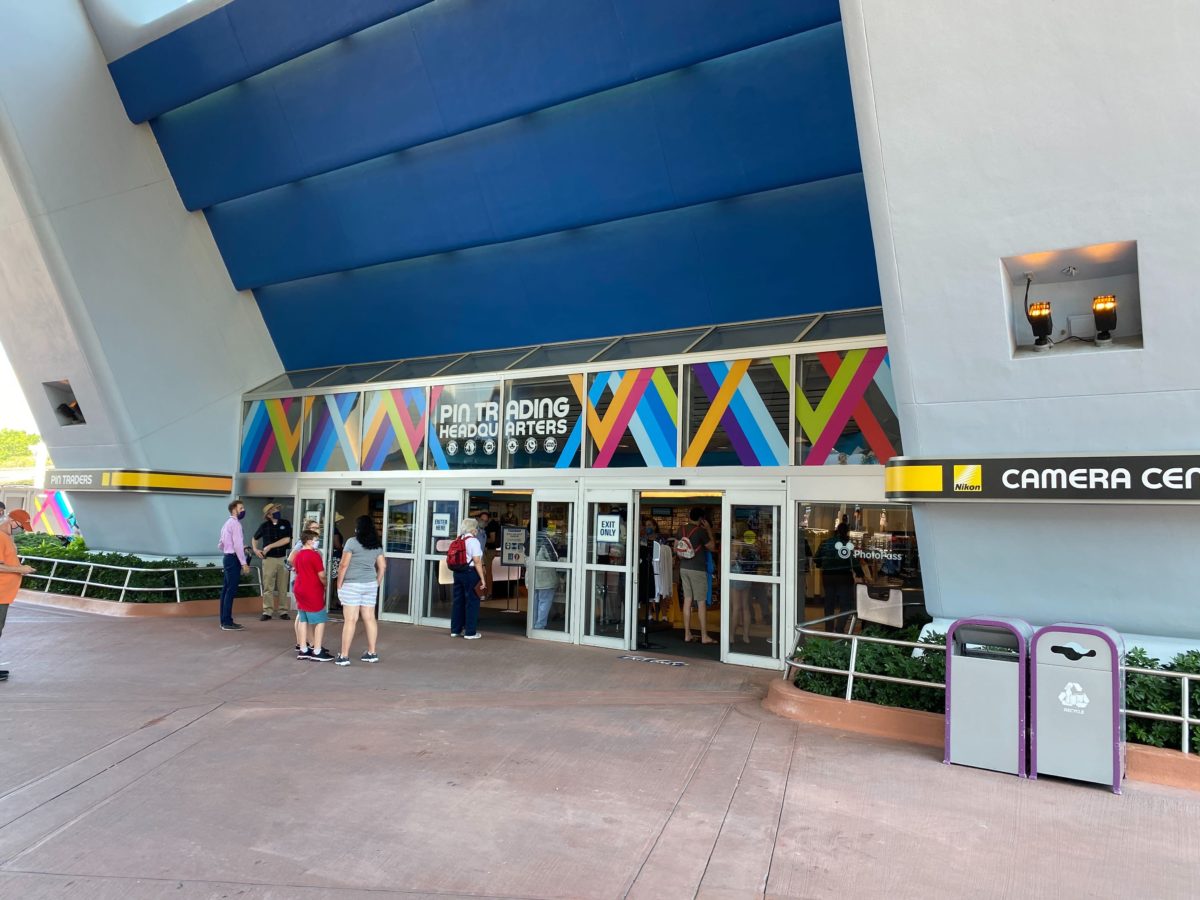 The old Camera Center underneath Spaceship Earth is now the new Pin Trading Headquarters at EPCOT. It has social distance markers leading into the building and certain doors are exit only.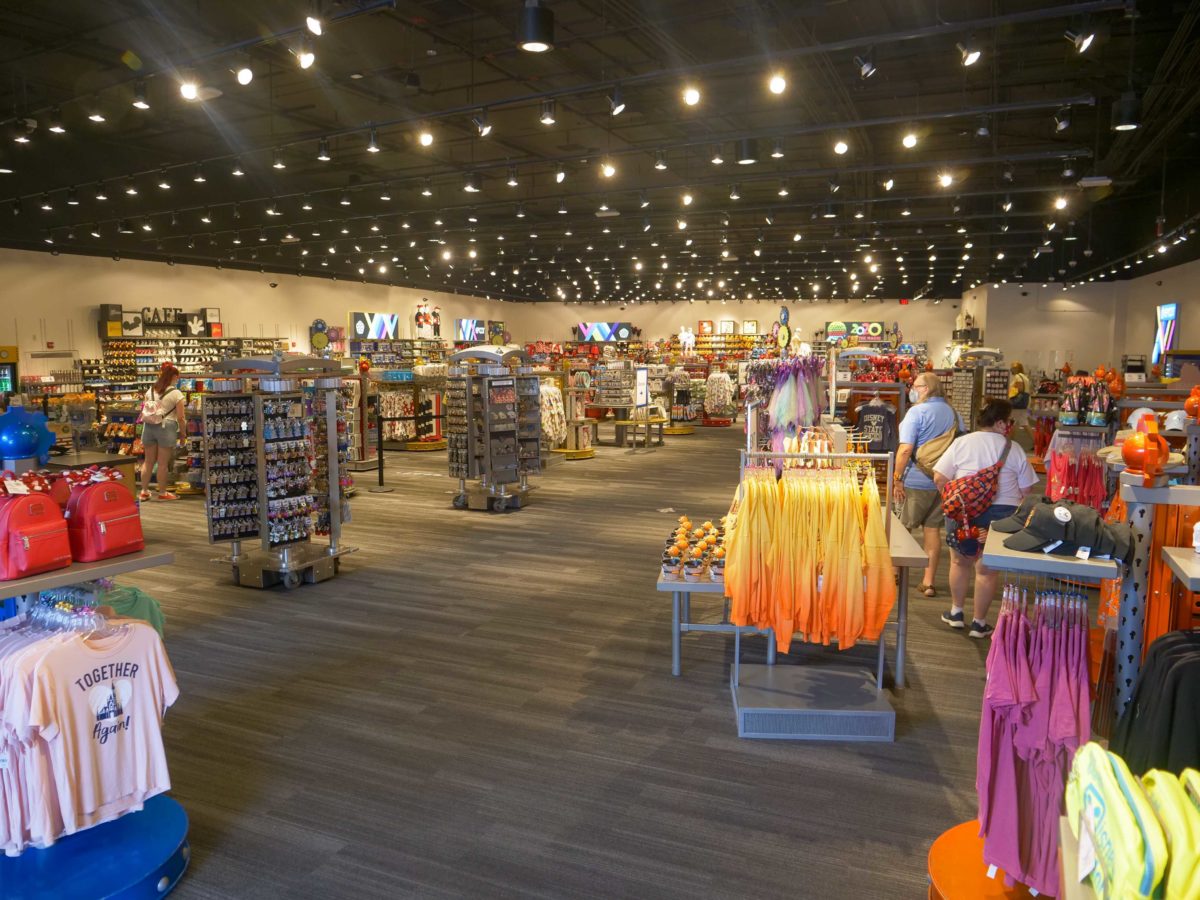 Although it's not the same Mouse Gear that we know and love, this temporary location for the main shopping at EPCOT still offers loads of merchandise with social distancing measures in place.
World Showcase
Germany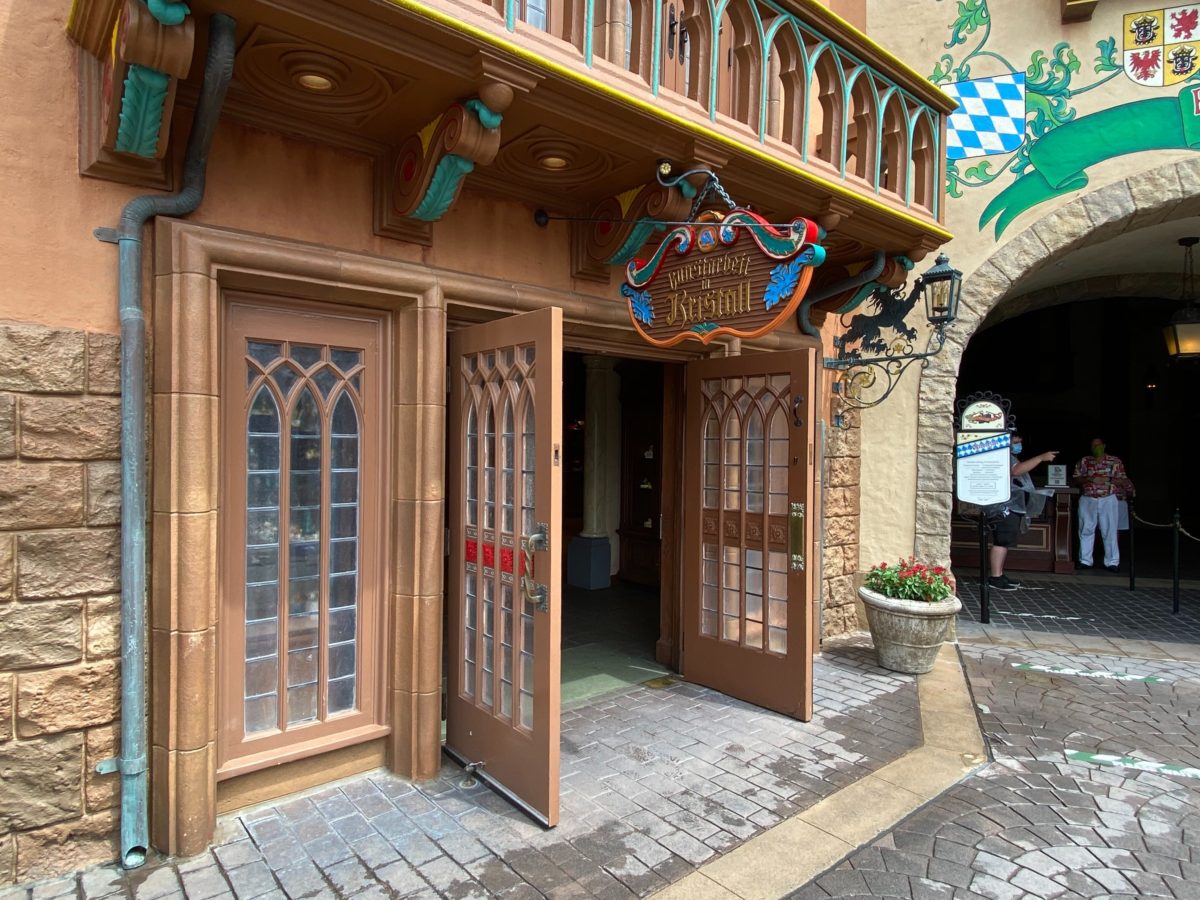 The beautiful glass art store Arribas Brothers has reopened in the Germany pavilion, alongside the other shops selling German Christmas ornaments, beer steins and more. There are social distancing markers to direct the queue, however marking out a line which cuts right across the store entrance.
Japan
Morocco
Shopping in Morocco has minimal social distancing markers.
Transportation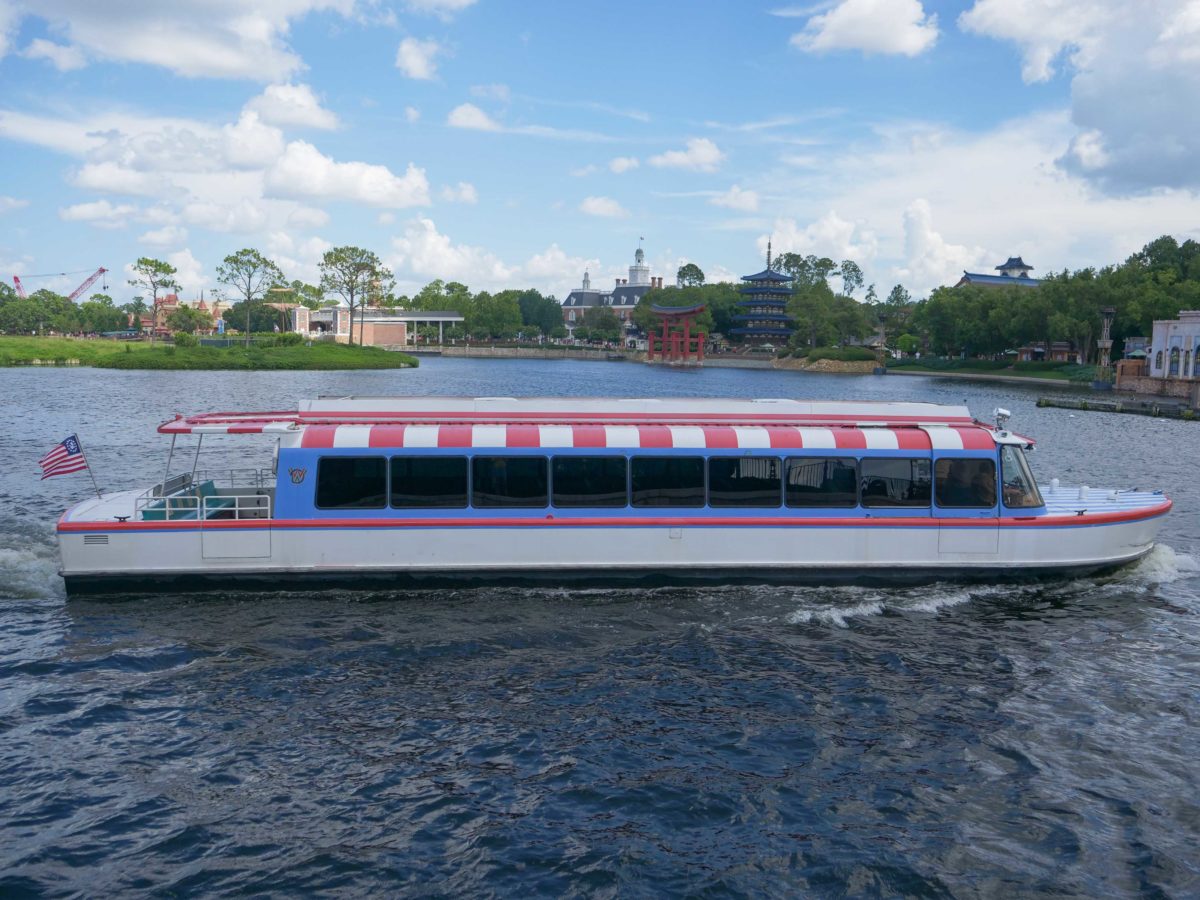 The Friendship Boats are cruising through Showcase Lagoon with every other row on the boat closed off to limit capacity.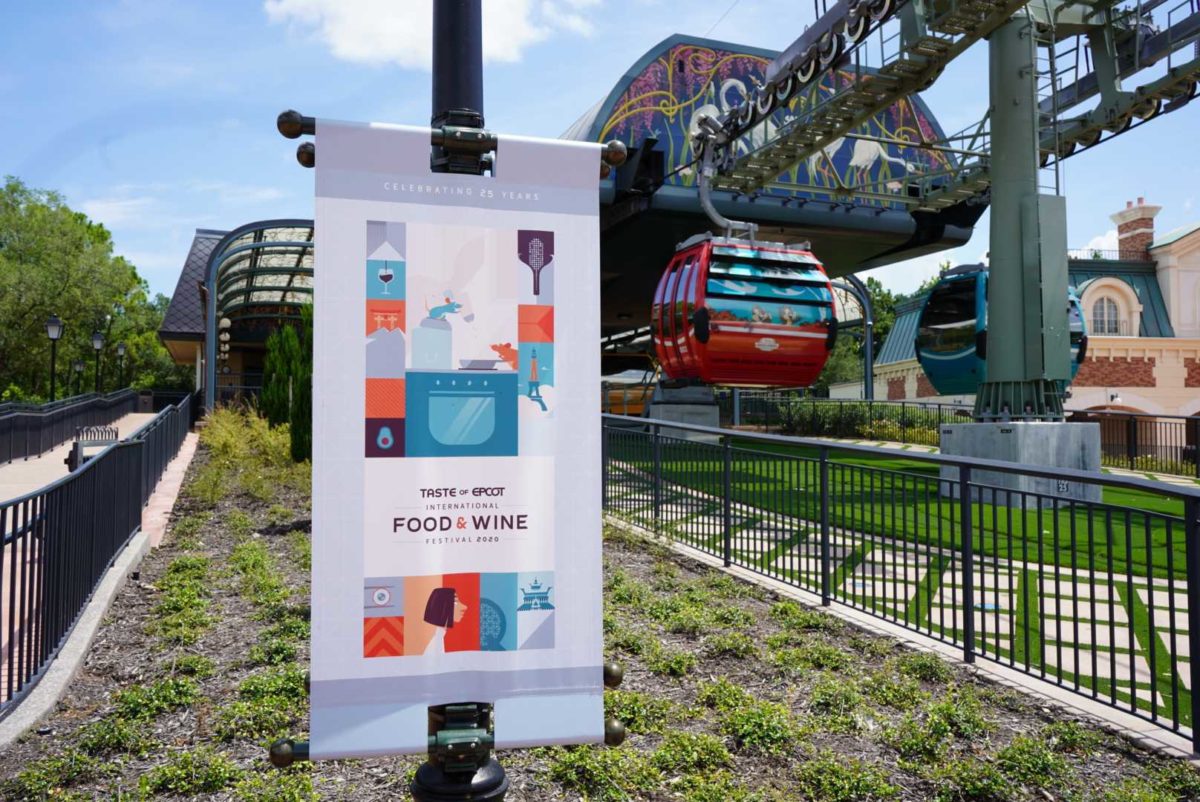 The Disney Skyliner is a great way to travel from the International Gateway to Disney's Hollywood Studios or to connecting Disney Resorts. One party is kept to an individual gondola, which offers great views of the construction in the France Pavilion as you enter and leave EPCOT.
We hope this comprehensive guide allows you to better understand the changes that have come to the theme park since reopening and help plan your upcoming visit to EPCOT!